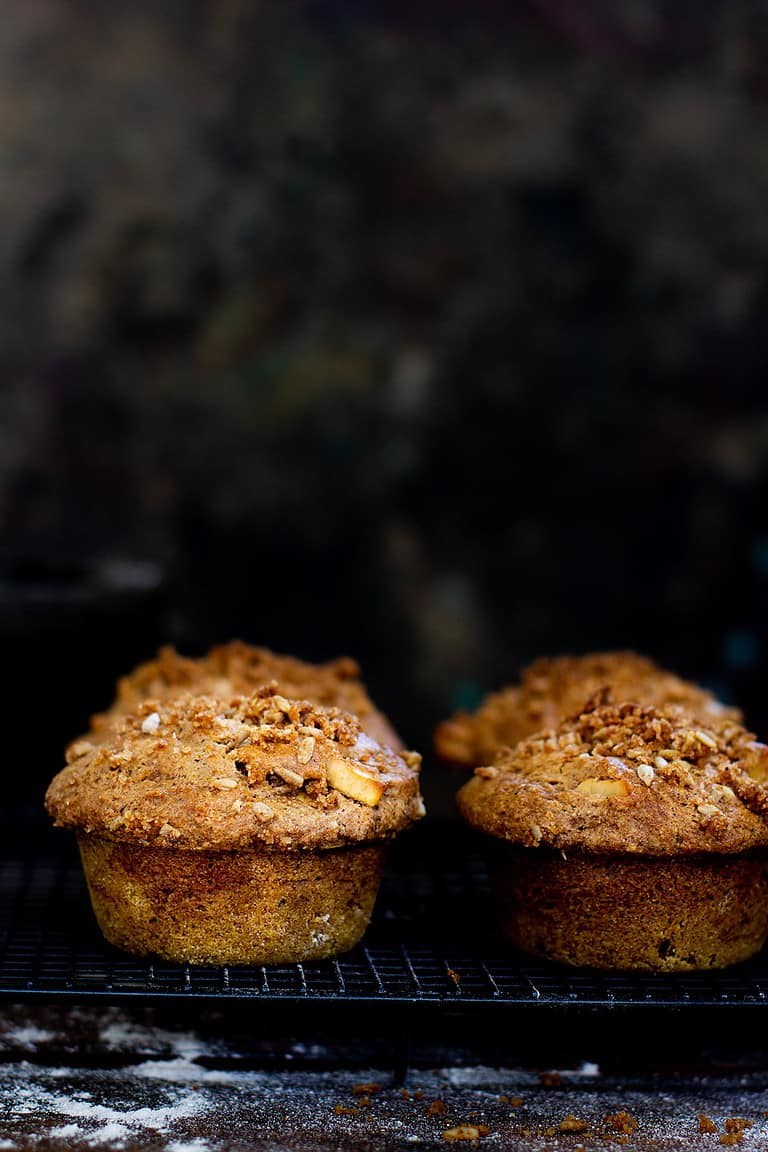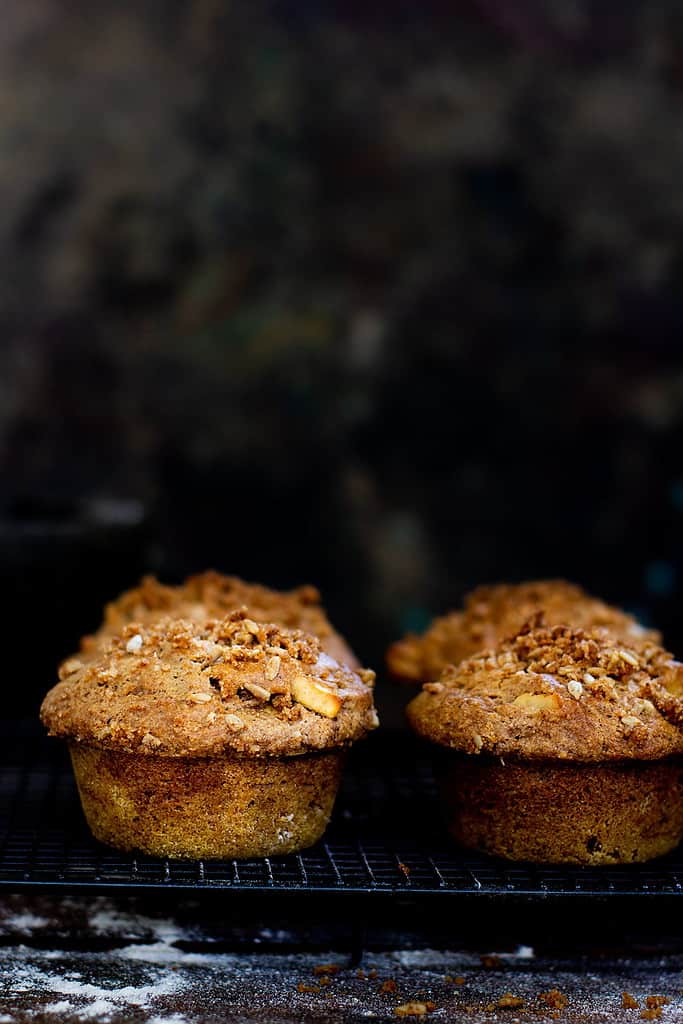 These Gluten Free Vegan Apple Spiced Muffins are going to change your life. Why? Gluten Free Vegan Muffins are notoriously heavy and dense. I've explored a lot of gluten free vegan muffin recipes over the years like Raspberry Chocolate Chip Muffins and Blueberry Vanilla Muffins with all of them tasting great, but lacking that muffin texture you associate with an old school muffin. I think the closest I've come to date would be my Beetroot & Carrot Muffins, but now I can proudly say this new recipe takes the cake in hitting the mark on taste and texture.
When baking gluten free vegan, something has to give on the spectrum of intolerances and gut sensitivity ingredients. Alternative binders like flaxseeds, chia seeds and a variety of flours tend to become a necessity if you really want to hit the mark. I guess this is why I have consistently avoided this type of recipe because I am always trying to create recipes that tick all of the boxes. However you can't please everyone on a sliding scale from histamine intolerances to SIBO to vegan, so today what 'gives' is my use of more refined gluten free flours and chia to give the fabulous finishing texture I was after.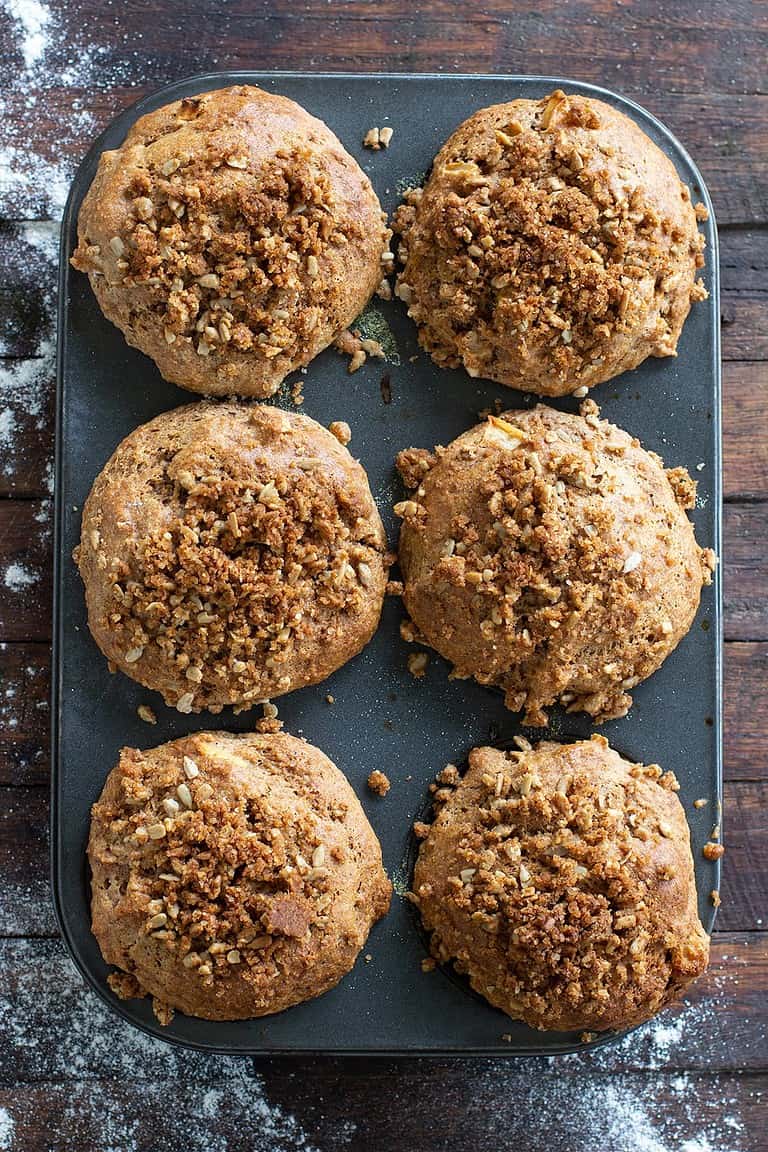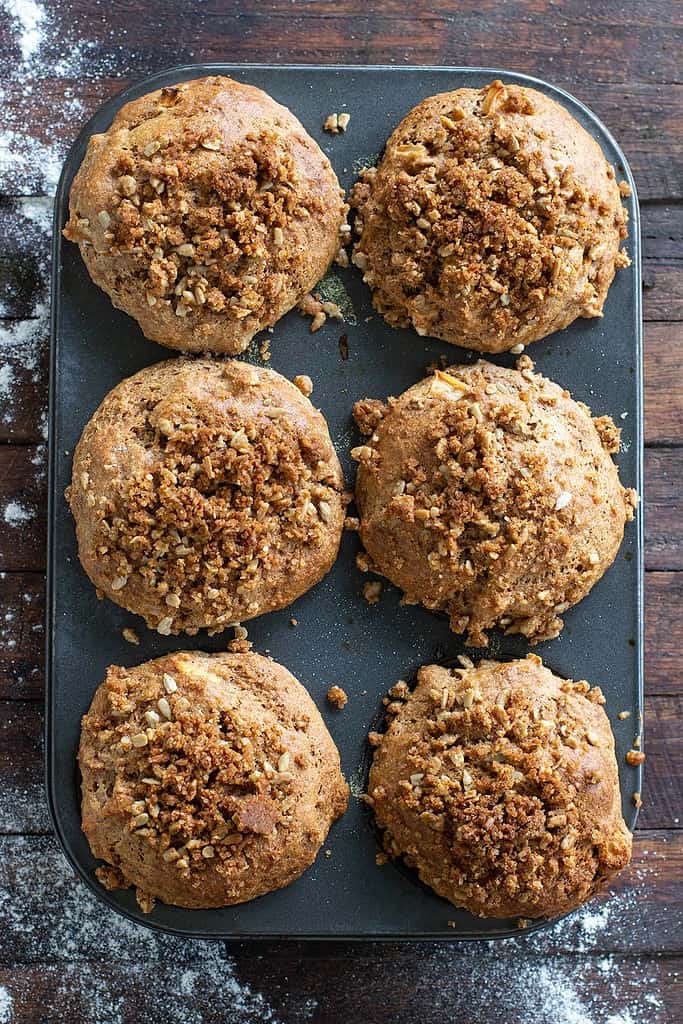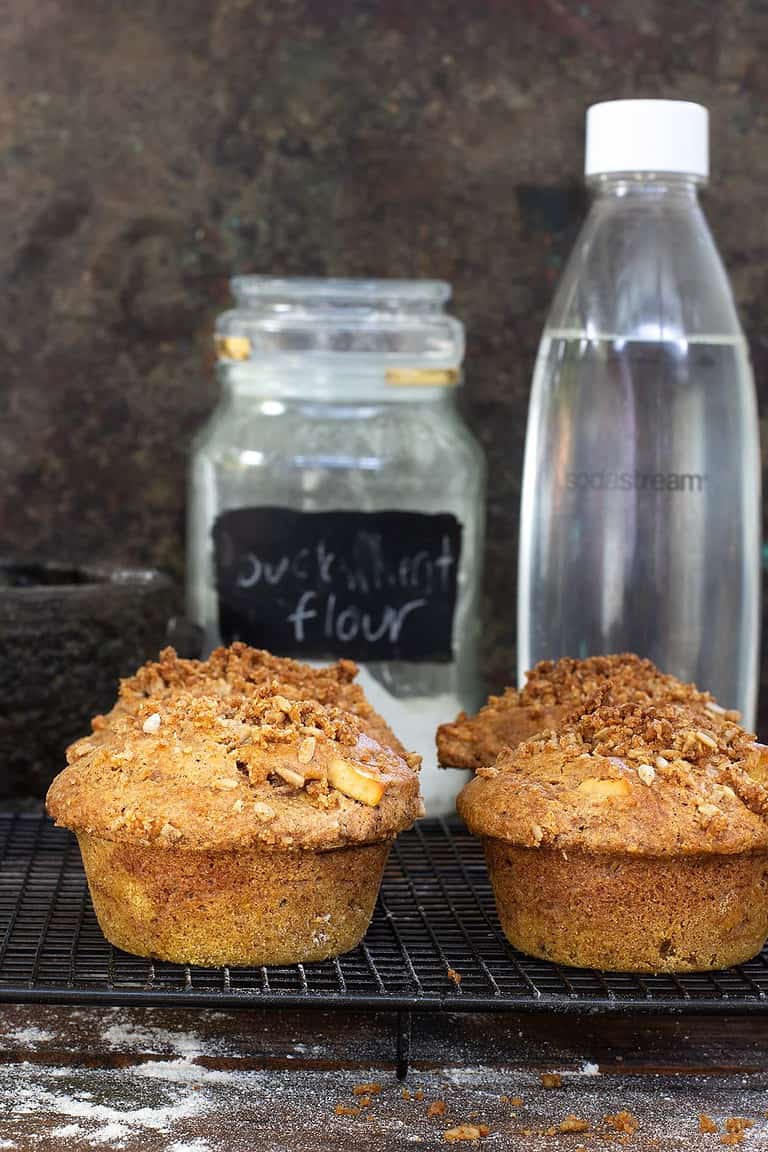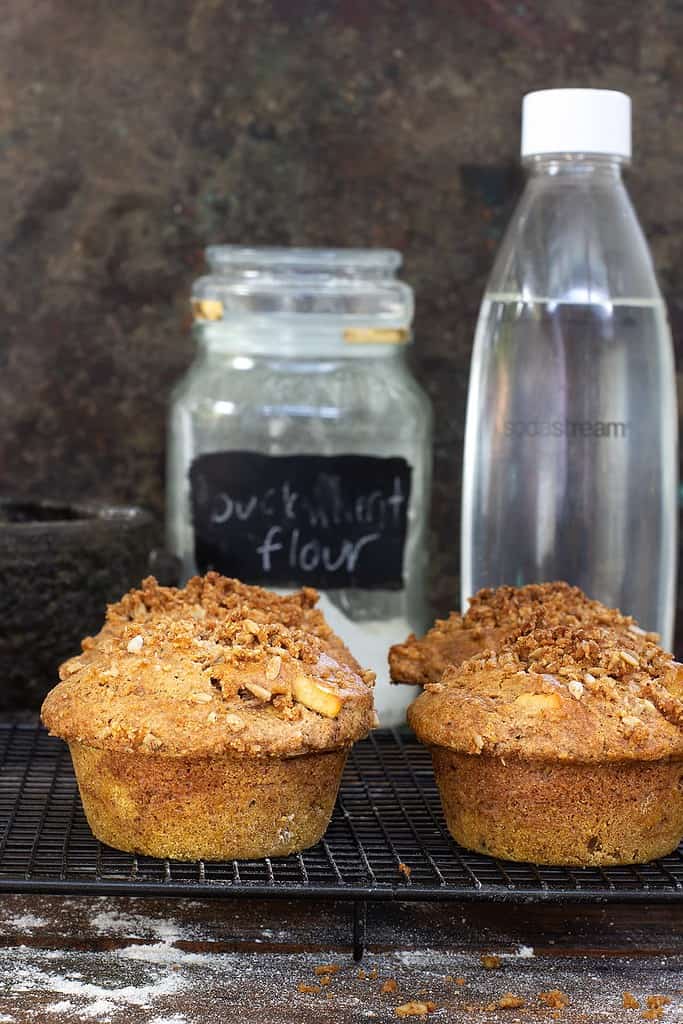 sparkling water benefits in baking (and more!)
If you follow me on Instagram you will know that I am partial to adding sparkling water to baking. The carbon dioxide bubbles help give that extra oomph to the rise of baking. The way to get the most out of the sparkling water is to add it to the batter right at the end before your muffins (cake, cookies etc) go into the oven. I used a similar method in my Gluten Free Vegan Hot Cross Buns this year using the bubbles in beer.
The other reason I am often using sparking water is that we always have copious amounts around thanks to our love affair with our SodaStream sparkling water maker. As long as I can remember with our time together, Hubbard and I have always had a SodaStream. We both love the refreshing cold bubbles that sparking water gives at the end of the day. I'm all good on drinking regular water through till about 6pm, but after then I am about the sparking water.
When you are addicted to sparkling water and care about the impact of waste you pretty quickly realised its a no brainer in purchasing a SodaStream. Our Italy trip in 2019 was a massive eye opener again here when we were lacking our SodaStream and falling back on buying bottles. Its so hard to find recyclable glass bottles so you find yourself with plastic bottles, even though recyclable, with a side of guilt. We did find refill stations after hunting down the obscure locations that allowed us to refill some glass bottles we ended up buying, so that ended up being a great help. The problem with the re-fill stations is that the sparking water is disappointingly lacking in bubbles, which for a bubble addict is kinda shit.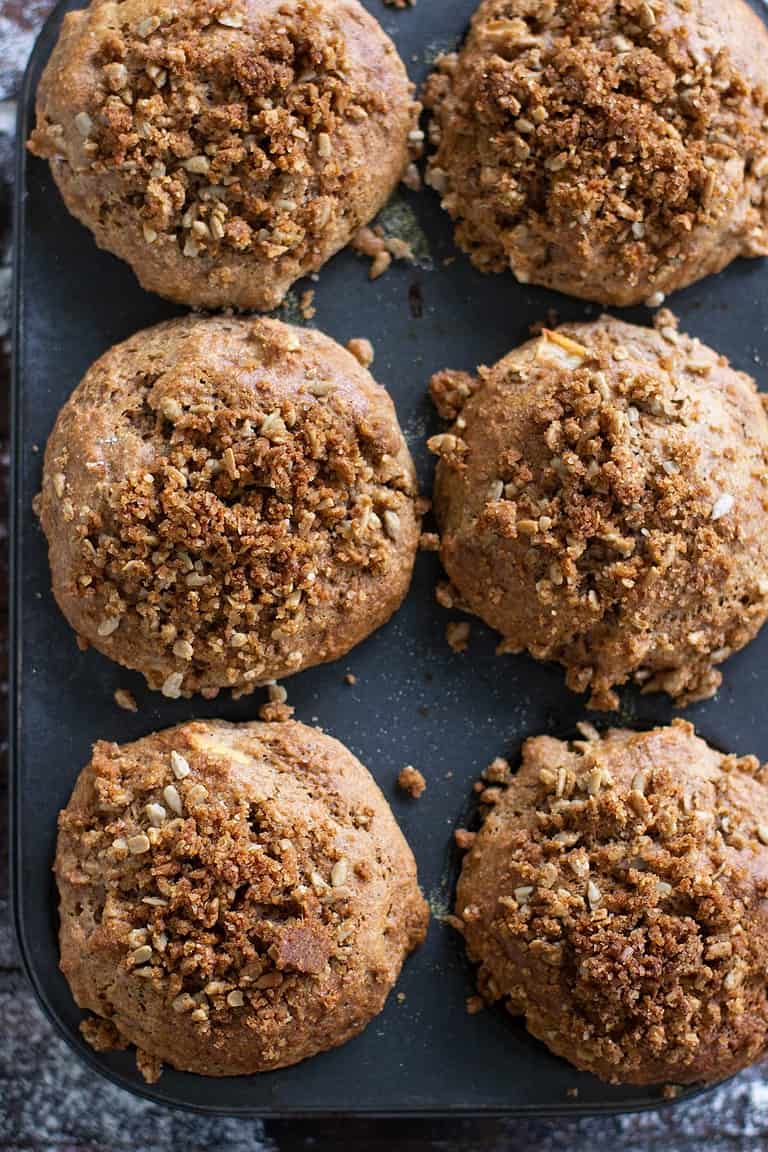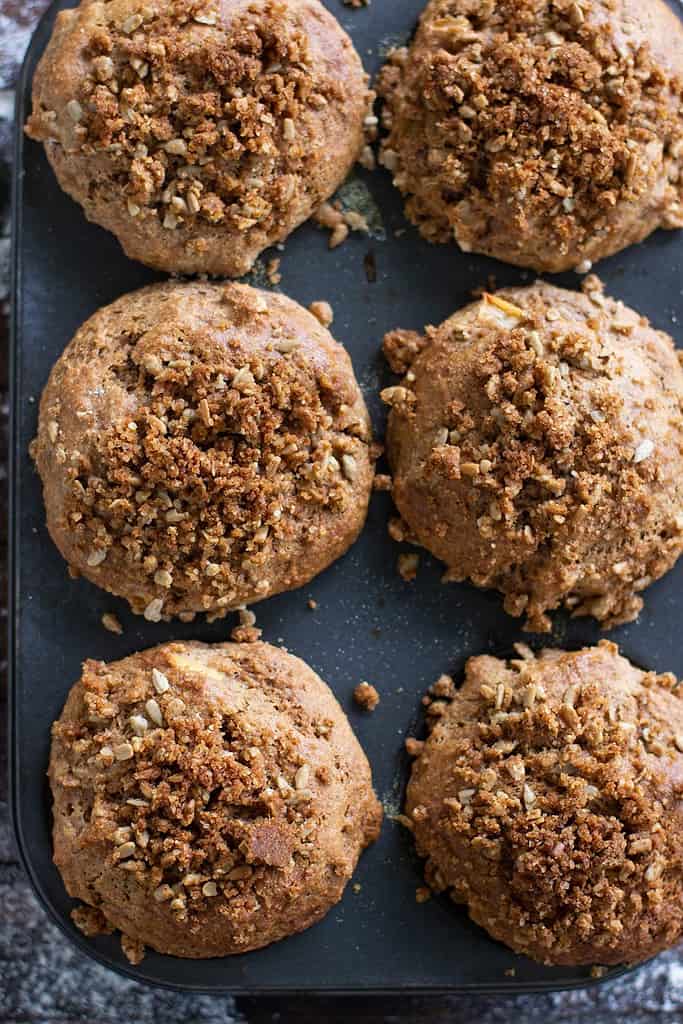 Fast forward to back in Oz and at home with our SodaStream and bubbles back on tap! I love that I can gas the 'F' out of the water and create bubbles that I want. We even recently traveled to Brisbane and took our SodaStream packed in our suitcase, then bought a gas canister there. At the end of the trip we just left the canister at the clinic for the next visit.
So why am I telling you about this? Well I have been collaborating with SodaStream Australia these past months so for transparency this recipe is absolute a collaboration with this brand. However, when SodaStream reached out it was an absolute no brainer to work together for the aforementioned reasons. My combination of drinking sparkling water daily alongside care of reducing waste goes hand in hand with this product.
I always think back to an old house mate in my early 20s who was literally addicted to Coke (cola, not the heavier stuff) and when he moved out we found literally a mountain of empty 2 Litre Coke bottles outside his window. It was pretty confronting as far as waste – and the thought of what his stomach lining must look like (or lack of).
Like what you're seeing? Subscribe for new recipes and nutrition tips every week!
muffin recipe for breakfast
Yes, you can eat these muffins for breakfast as long as you are ideally make the jumbo version suggested. They will be lacking in protein on their own, so to work with this have a hot mylk drink or smoothie on the side with a serve of collagen or protein powder added. Personally I have been cutting them in half and toasting them on top of the fire and then spreading them with peanut butter. Yum! Realistically muffins are just a different sized cake or bread loaf, so you just want to ensure any breakfast muffin recipe has enough energy in it to keep you going alongside a good balance of macronutrients. I'd suggest the following side options to make this more of a macro-balanced meal:
As always, please let me know how you find these muffins in the comments below, I love hearing from you and your feedback always helps others find these recipes! xo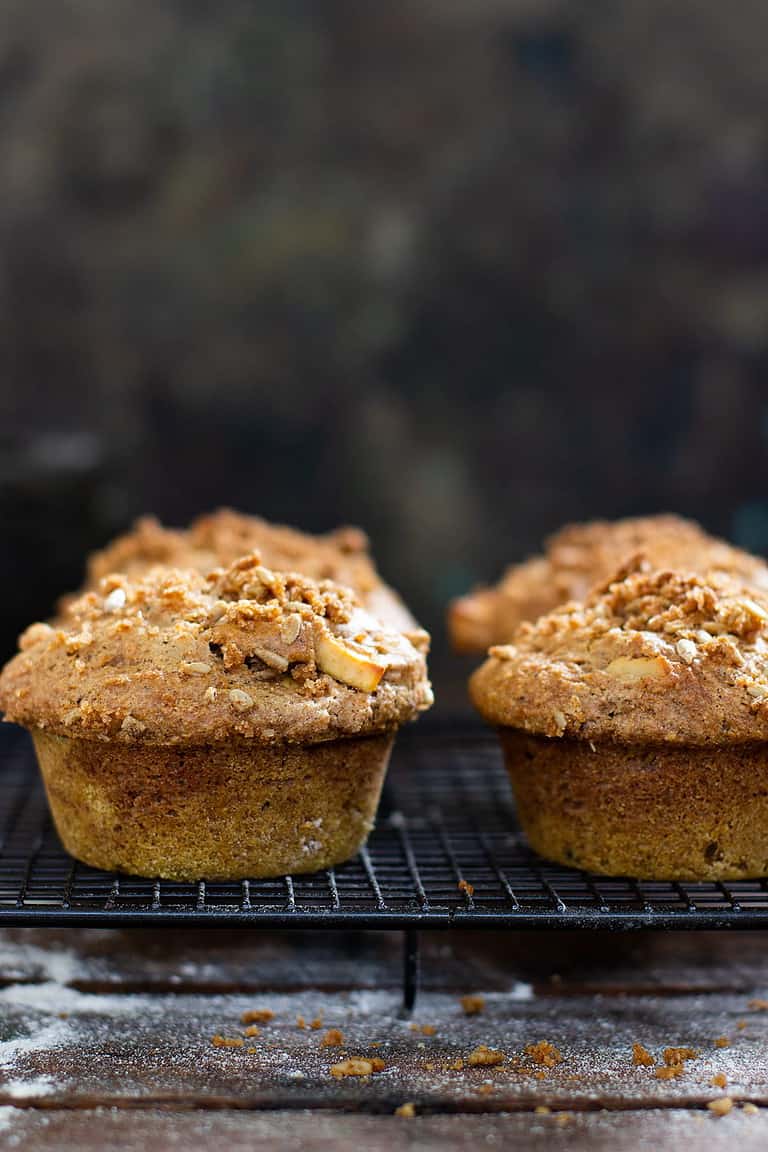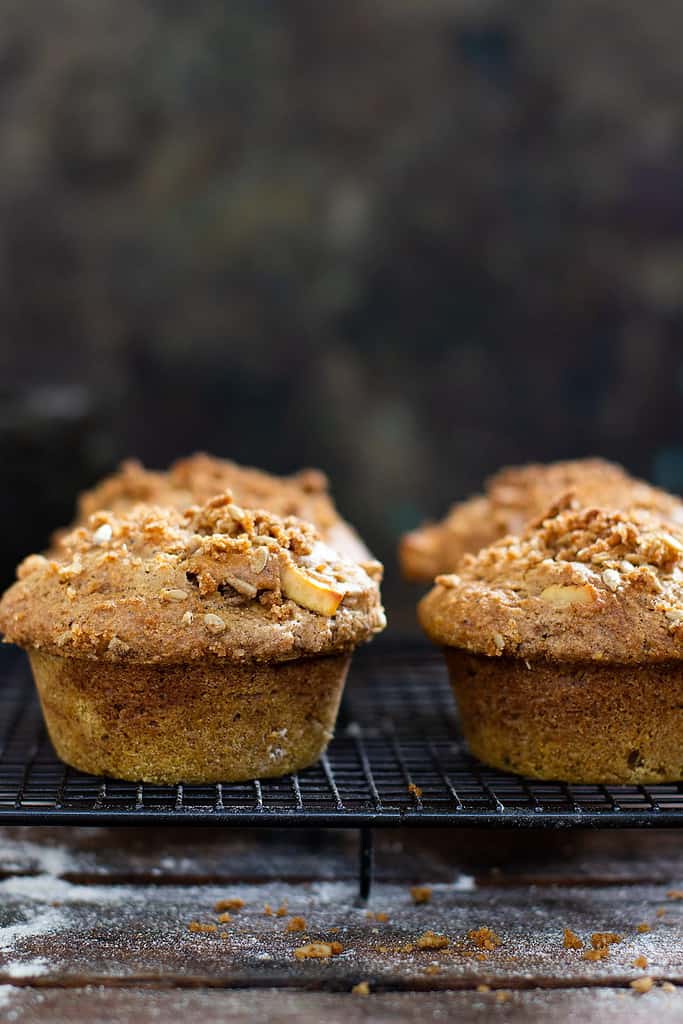 Need personalised nutrition advice catered to your needs?
If you are after personalised nutrition advice and dietary planning individualised to your health and dietary needs then contact us at The JCN Clinic with your enquiry. We are always happy to answer any questions you have!
apple spiced muffins
serves

makes 6 large muffins

preparation time

20 min

cooking time

35 – 40 min
ingredients
1 cup buckwheat flour
1/2 cup tapioca flour
1/3 cup brown rice flour
1/2 cup almond meal
1 tablespoon baking powder
1 tablespoon mixed spice
1/4 teaspoon salt
2 cups diced apple
1/2 cup plant milk of choice
2 teaspoons vanilla extract
1/3 cup extra virgin olive oil
3/4 cup rice malt syrup
2 tablespoons chia seeds
1/2 cup sparkling water
// optional crumble topping //
2 tablespoons almond meal
2 tablespoons raw sugar
2 tablespoons sunflower seeds
1 tablespoon extra virgin olive oil
method
These Apple Spiced Muffins have an optional crumble topping. The crumble topping adds a lovely texture to the muffins but is not essential. You can also make these muffins sweeter by swapping the rice malt syrup for maple syrup if you prefer a sweeter finish.
You can make these muffins as regular sized muffins, just reduce the cooking time to 20 – 25 minutes.
Preheat the oven to 180c fan-forced. Grease and flour a jumbo muffin tray (generally jumbo muffin trays hold 6 muffins).
In a large mixing bowl combine the buckwheat flour, tapioca flour, brown rice flour, almond meal, baking powder, mixed spice and salt, mixing well with a wooden spoon. Add the diced apple and fold through the dry ingredients. Set aside.
If making the optional topping, take a small bowl and add all the topping ingredients and mix well. Set aside.
Add the plant milk of choice, vanilla extract, extra virgin olive oil, rice malt syrup and chia seeds to a blender and blend till well combined.
Make a well in the centre of the dry ingredients and pour in wet ingredients from the blender with the sparking water (when you leave adding the sparkling water right till the end it will help with it maintaining its bubbles in the batter). Mix through with a wooden spoon until everything is well combined.
Spoon the muffin batter into the jumbo muffin tray evenly distributing the batter out. If using the optional topping, spoon over each muffin evenly until it is all used up.
Place the tray in the oven for 35 – 40 minutes, checking around 25 minutes to ensure they are not cooking too quickly in your oven. If the are browning on the top but need a little longer, cover the top of the muffins with some baking paper for the remaining time.
When the muffins are cooked through, remove the tray from the oven and allow the muffins to cool in the tin for 5 -10 minutes and then use a knife to gently release them from the edges and remove the muffins to place on a wire rack to cool.
These Apple Spiced Muffins will last for 3 days in an air-tight container out of the fridge, otherwise keep them in the fridge for 5 days or freeze for 3 months.
nutritional information for apple spiced muffins
To reduce the FODMAPs in this recipe, use hazelnut meal or sunflower seed meal instead of almond meal. Use banana or strawberries instead of apple.
When made as jumbo muffins to make x6 muffins total, these muffins provide 8g fat (in the majority monounsaturated fat from the extra virgin olive oil), 88g carbs with 6g fibre and 7.5g protein.
Jessica Cox is a qualified practicing Nutritionist with a Bachelor Health Science (Nutrition) and over 15 years of clinical experience. She is the founder and director JCN Clinic, published author and established recipe developer. Jessica is well respected within health and wellness space for her no fad approach and use of evidence-based nutrition.