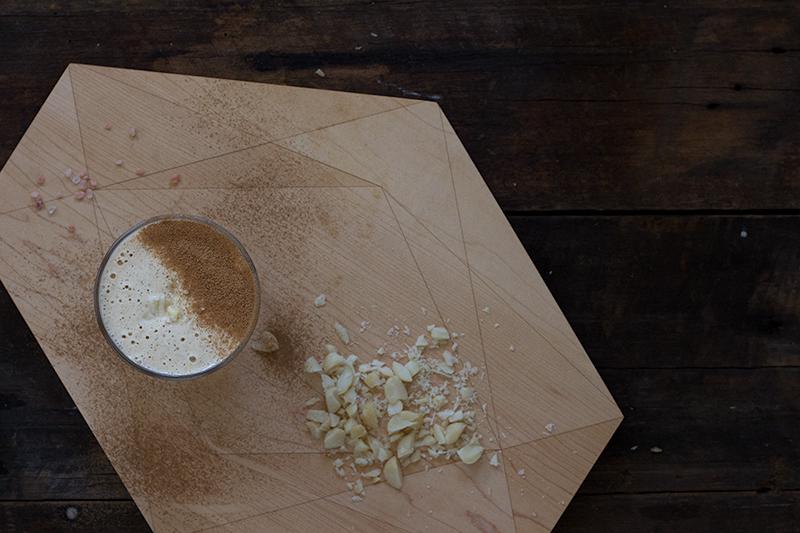 This smoothie is a relatively new obsession. I've recently been craving salty foods, or just salt in general. I think it's because of the heat and the increased exercise intensity I have been doing. Considering I sweat bucket loads during these sessions it would make sense that I'm in love with my saltshaker. Therefore, as usual my taste buds have lead the way to a new creation that ticks all the boxes that I am crushing over.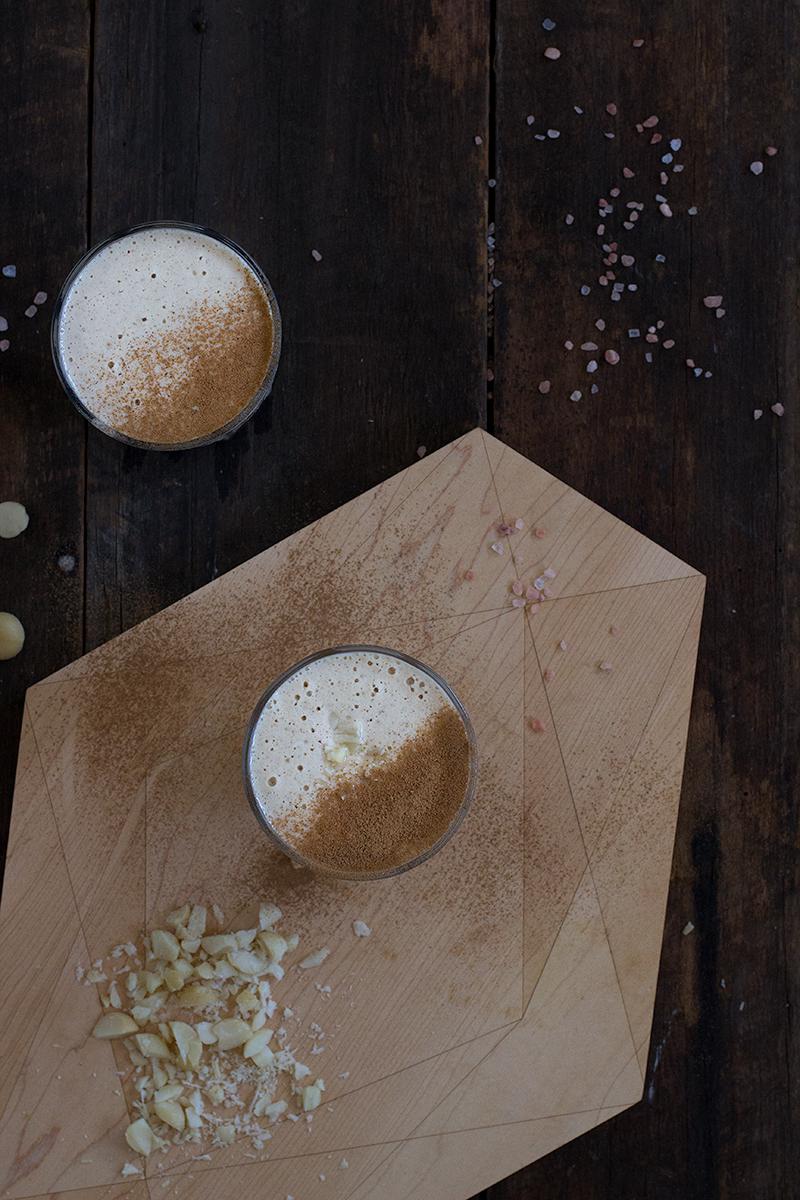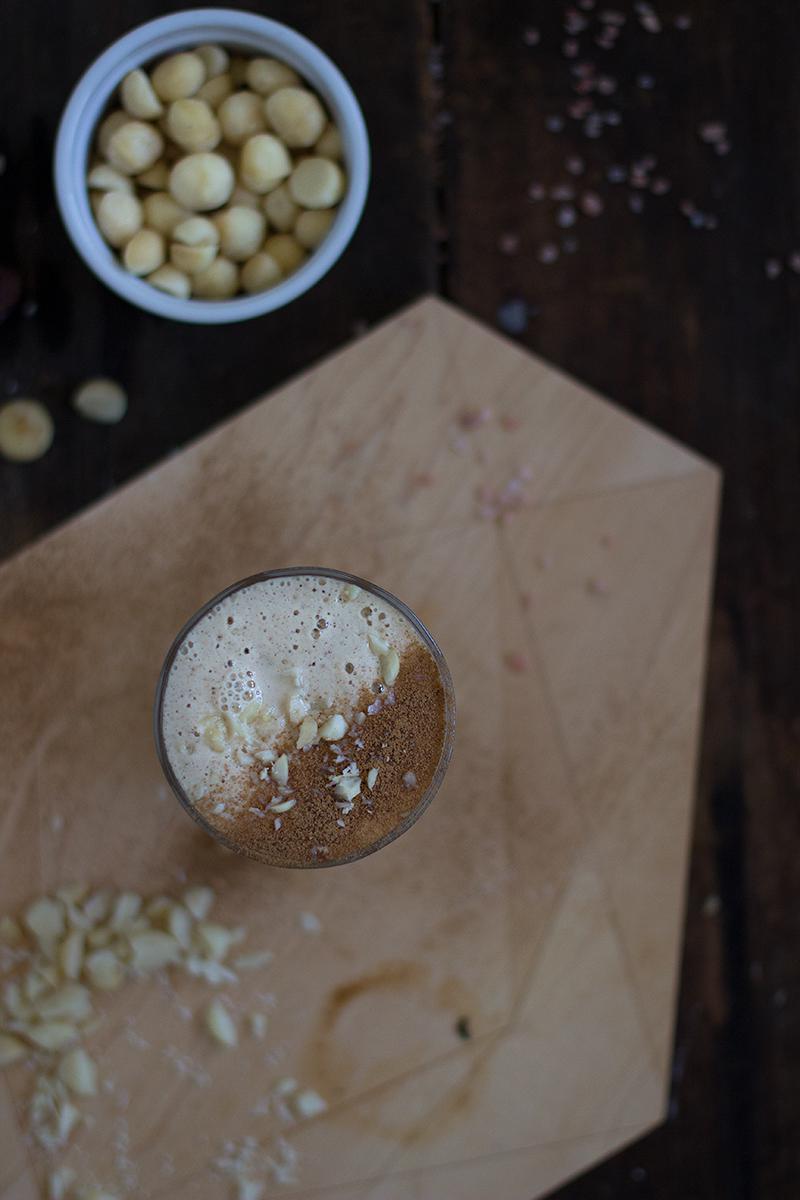 Of course if you are not a salt fan like me, you can dial the salt down in this smoothie a few notches or even leave it out. Personally I think this smoothie is just wonderful on a hot day in the mid afternoon, it really goes down a treat. I've also played around with adding some greens such as a little spinach or some frozen celery. These are pretty mellow greens to add as far as flavour goes, not too strong or dominating.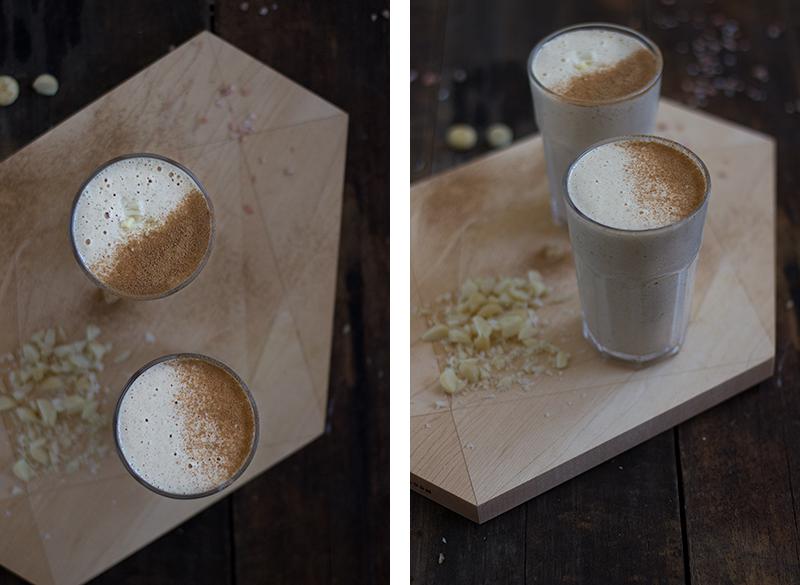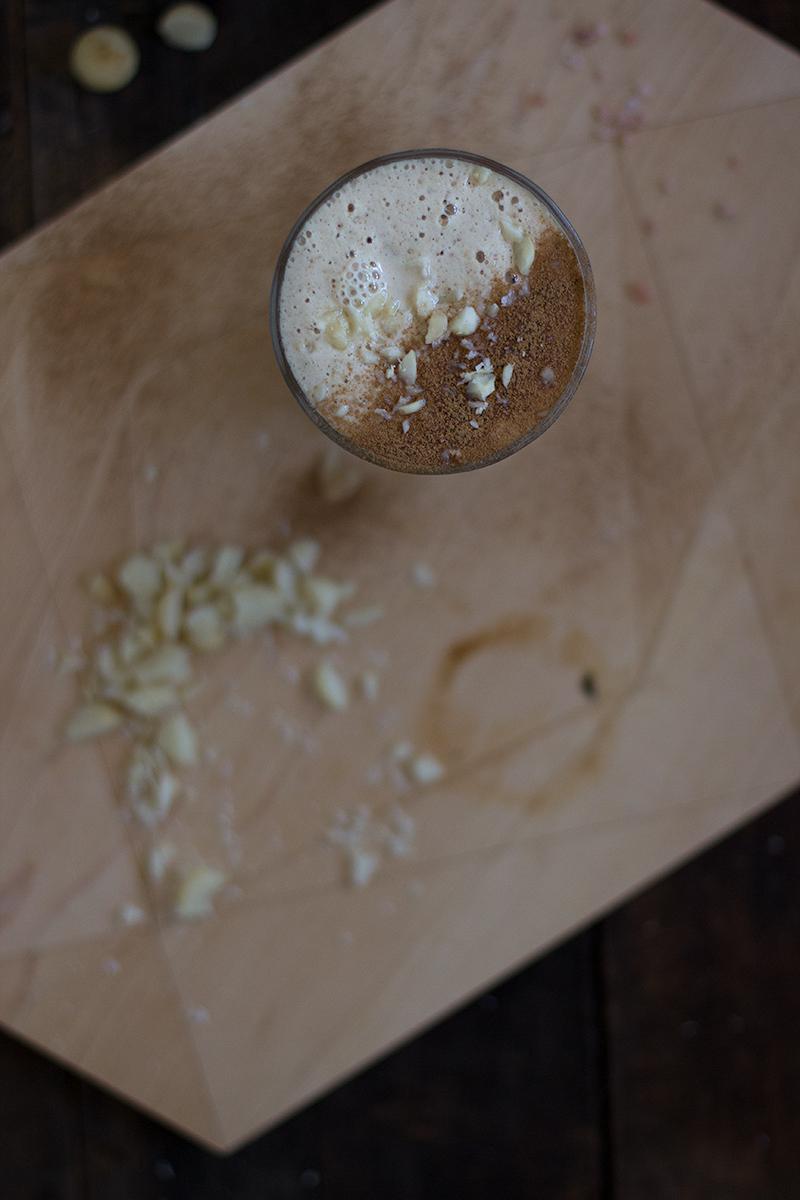 The caramel notes in this smoothie come from the combination of the medjool dates, vanilla and salt. The mesquite powder definitely cranks the caramel up a few decibels, but its certainly not mandatory to create this lush smoothie. This is also one of those recipes that really relies on good quality products if you want to get maximum flavour. It will still work with regular dates and vanilla extract, but if you go for the vanilla bean and medjool date option you will not be disappointed.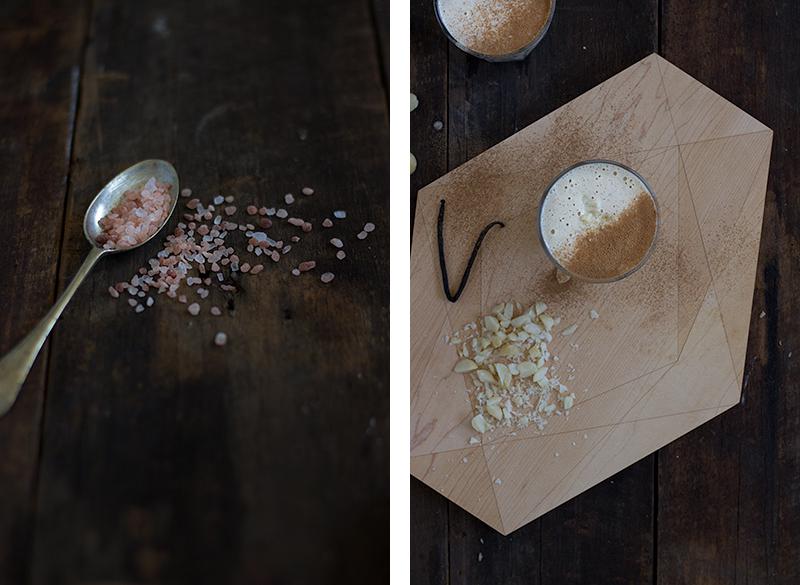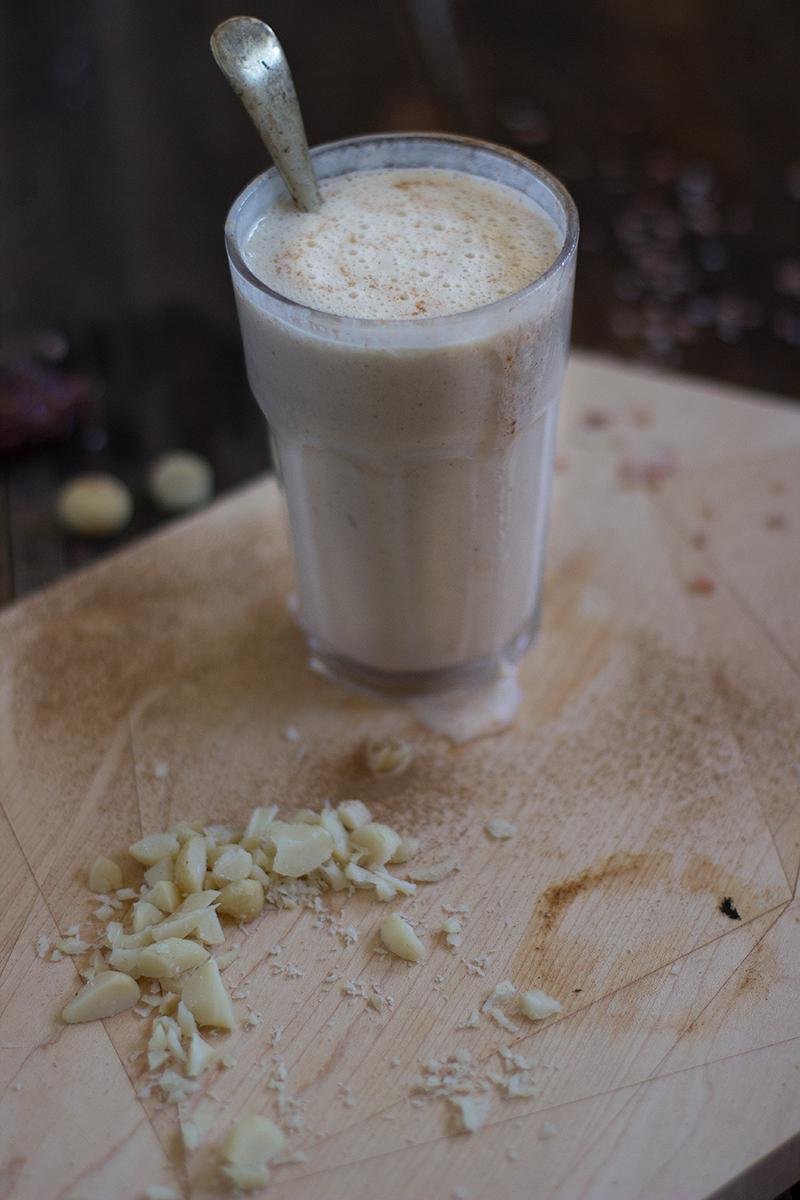 This salted caramel smoothie is best enjoyed as either a snack between meals or as part of a breakfast. On it's own it does not contain enough protein or complex fibrous carbs to hold you long enough as a main meal. My advice would be to enjoy a slice of wholegrain toast with an egg or salmon on the side, or a protein pancake. This will ensure that you are getting your complete macronutrient balance.
Whichever way you decide to try this smoothie in your life, make sure that you do. It is just too magnificently delicious to not enjoy on a regular basis.
salted caramel smoothie
serves

makes 2

preparation time

5 minutes

cooking time

nil
ingredients
2 medium sized frozen bananas
2 medjool dates, pips removed
1/2 teaspoon himalayan salt
1/2 cup macadamias
2 cups almond milk
1/2 vanilla bean (seeds removed if not using a powerful blender), or 1 teaspoon of vanilla extract
2 teaspoons mesquite powder (optional)
big handful ice
method
Place all ingredients in a blender and blend till creamy and smooth. Pour into tall glasses and drink immediately.
nutritional information
Enjoy this salted caramel smoothie as a snack option or as part of a main meal. Do not rely on this smoothie to provide you with all your macronutrients as a breakfast option. You will need to add more complex carbs and protein by adding a piece of wholegrain toast to the side with some protein toppings such as an egg or salmon or some tofu, or even a protein pancake. If you want to pimp up the smoothie itself to be more of a complete meal on its own, add 2 dessertspoons of protein powder of choice and 1/4 cup of grains such as oats or quinoa flakes or soaked buckwheat.
This smoothie works really well as a post work out replenishment thanks to the array of electrolytes that it contains. It is packed with potassium from the banana and contains sodium thanks to the salt. The macadamia nuts are rich in magnesium and iron, whilst the almond milk provides calcium. Such a delicious way to replenish after a sweaty workout!
Jessica Cox is a qualified practicing Nutritionist with a Bachelor Health Science (Nutrition) and over 15 years of clinical experience. She is the founder and director JCN Clinic, published author and established recipe developer. Jessica is well respected within health and wellness space for her no fad approach and use of evidence-based nutrition.