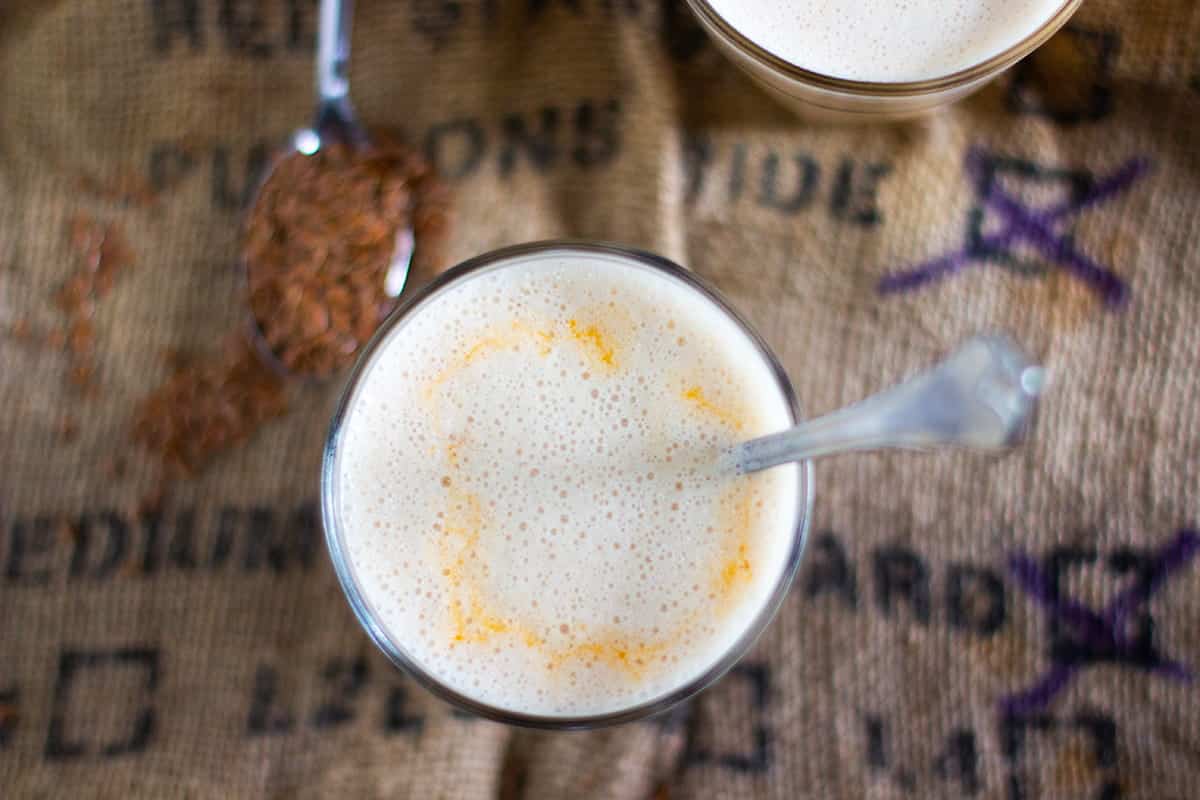 Smoothies are fabulous for the hot weather, and this Protein Smoothie is no exception providing a very easy adaptable base. Smoothies are also a really great way of packing a lot into a liquid meal on the go. If you are using a smoothie as a main meal, it is important to add some complex carbs to keep you going. Try adding a few tablespoons of quinoa flakes or oat bran as easy grain options, otherwise frozen root vegetables like sweet potato also work well.
protein smoothie recipe
serves

1 person

preparation time

2 minutes

cooking time

nil
ingredients
1 passionfruit (or other fruit of choice such as papaya or berries)
1/2 banana or 1 lady finger banana, frozen if desired
1 dessertspoon pepitas (pumpkin seeds)
1 tablespoon lecithin (optional)
2 tablespoons or 1 scoop of protein powder (non whey based for those dairy intolerant such as carob/rice/pea/soy/hemp) OR, use 1 raw egg as a protein alternative
1 heaped teaspoon flaxseeds
method
Place all ingredients in blender and blend till smooth. Pour and enjoy!
nutritional information for protein smoothie
Pepitas are rich in zinc essential for the immune system, stomach acid production and collagen production. Fruits such as papaya naturally aids digestion. Kiwi fruit, passionfruit and berries provide antioxidant vitamin C.
Protein powders are high in amino acids vital for hormone and neurotransmitter function. The protein in this smoothie makes it a great choice for after a resistance training work out.
Lecithin helps emulsify fats and aids brain function.
Flaxseeds are rich in omega 3 and lignans which are beneficial for hormone balance.
Jessica Cox is a qualified practicing Nutritionist with a Bachelor Health Science (Nutrition) and over 15 years of clinical experience. She is the founder and director JCN Clinic, published author and established recipe developer. Jessica is well respected within health and wellness space for her no fad approach and use of evidence-based nutrition.