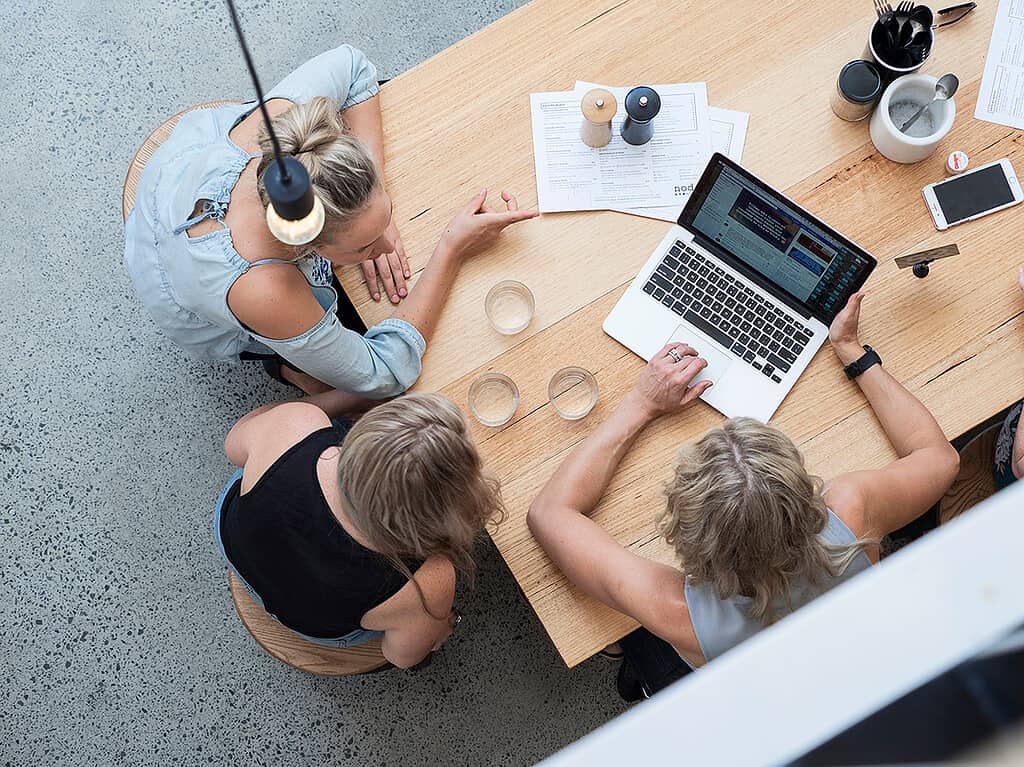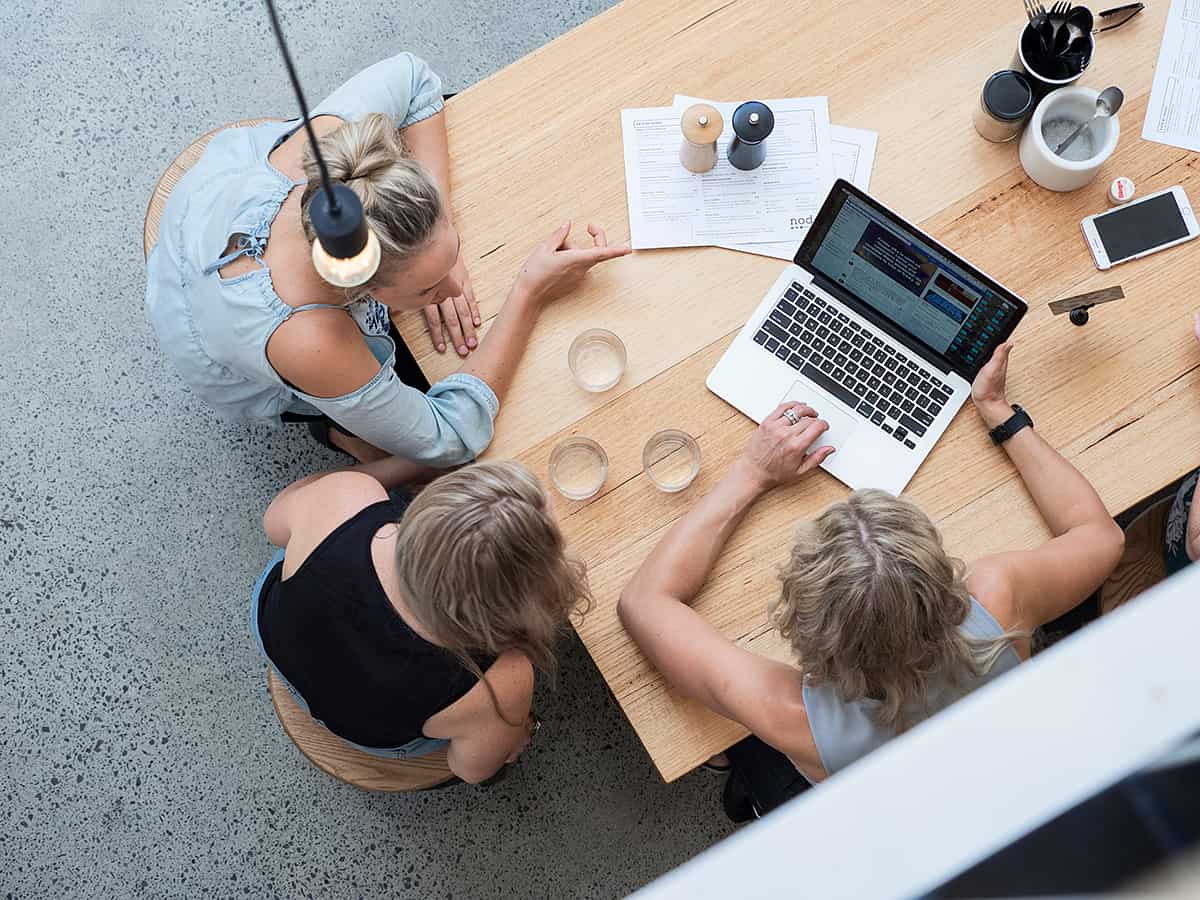 The JCN Clinic's skilled team of accredited clinical Nutritionists are passionate about the service The JCN Clinic provides. It is imperative to our JCN Nutritionists that following every consultation our client's can put into practice any changes made with ease.
Our level of service and commitment to our clients at The JCN Clinic is of exceptional standard. Your consultation process itself will be highly comprehensive, however you will also receive above industry standard extensive individualised dietary planning. Our dietary plans and treatment outlines are heavily detailed for greater client compliance and ability to follow dietary changes with ease. Our clinical practitioners create your plan after a thorough consultation, ensuring all consultation details are covered extensively in your JCN prescriptive document. Our JCN practitioners are also very accessible between consultations for questions or for 15 minute phone consultations when required.
Our Nutritionists consult from The JCN Clinic in Brisbane CBD and also offer Telehealth consultations throughout Australia and internationally for clients.
1.5 hour initial nutritional consultations includes:
Full health history and dietary assessment.
Dietary evaluation and re modelling for individualised nutritional plan.
Recommendation where necessary for nutritional supplementation.
Analysis and requests for further testing general pathology and functional testing – general blood tests (QML), PCR/DNA Comprehensive Stool Analysis and parasitology testing (includes bacteria, yeast and parasites), SIBO Testing, RAST test (allergy testing), Nutripath/Research Nutrition IgG/IgA food intolerance (ELISA method), DUTCH hormonal testing among the most popular.
Initial Consultation at the JCN Clinic are:
| | |
| --- | --- |
| Jessica Cox | $295.00 |
| Carissa Mason | $275.00 |
| Alexa Tran | $195.00 |
| Alana Willis (Maternity Leave from 4th April 2022) | $195.00 |
| Melanie Fenwick | $195.00 |
| Mickayla Hosking (Naturopath) | $195.00 |
All consultations include GST
We kindly require pre-payment of all Initial Consultations up to 48 hours prior to your booking at the latest.
Please note: 10% seniors discounts available (consultations only).
You can book an initial consultation online here, or simply contact us here. Please allow 48 hours for a response to your email enquiry.
Why wait to make a change! We also offer our JCN Real Food Reset as a kickstarter for those looking to change up their diet prior to their consultation with their Clinical Nutritionist. The Real Food Reset is a 2-week plan designed to fuel your body with whole foods, create a nourishing foundation and begin to gain practice and knowledge in regard to composing a balanced meal plan.
acute consultation (20 minutes)
Our Acute Consultations with Mickayla Hosking are specifically for those needing quick and specified treatment/advice for acute health events such as:
Management of a cold, flu or an acute immune health issue
Stress support for those going through a patch of acute stress
Acute gut support (e.g bout of gastro or food poisoning)
Requirement of a repeat practitioner prescribed product
Our Acute Consultations are 20 minutes only and offered via Telehealth throughout Australia and internationally. This session is designed to be a short, focused consultation for your immediate concern.
Cost: $60.00
Please note the Acute Consultation is not suitable for long standing health issues that require comprehensive case taking. We recommend our Initial Consultations for these types of health concerns.
naturopathy at jcn
Our Naturopath, Mickayla Hosking at The JCN Clinic also practices under the JCN model and offers the same level of exceptional care for nutritional direction and overall treatment. How Naturopathy differs is that our Naturopath may use liquid herbs in their treatment regime if applicable to you. We also cross refer our JCN clients to our Naturopath when required for liquid herbal supplementation. Please note, Naturopathy is not eligible at this time for Private Health rebates.
follow up consultations
Follow up appointments at the JCN clinic are usually suggested within 3 -4 weeks after your initial appointment. We then like to see you every month for a few sessions, depending on your needs and goals. During these follow up consultations we will:
Assess your progress and make changes in your treatment and dietary plan where needed
Continue to introduce new food ideas to keep your dietary intake exciting and interesting
Review test results
Give you a vital checkpoint for accountability
Continue to educate you on the best nutritional choices for you body, so you have the tools to use long term
| | | | |
| --- | --- | --- | --- |
| Practitioner | Extended Follow Up (Test Results) (60 min) | Extended Follow Up (45 – 60 min) | Follow Up (30 min) |
| Jessica Cox | $165.00 | $165.00 | $125.00 |
| Carissa Mason | $165.00 | $145.00 | $125.00 |
| Alexa Tran | $155.00 | $140.00 | $110.00 |
| Alana Willis | $155.00 | $140.00 | $110.00 |
| Melanie Fenwick | $155.00 | $140.00 | $110.00 |
| Mickayla Hosking | $155.00 | $140.00 | $110.00 |
All consultations include GST
We generally find 30 minutes is sufficient for follow up consultations, though utilise Extended Follow Up Consultations for test results and for existing JCN clients who have not visited the clinic in 3 months or more.
You can book an follow up consultation online here, or simply contact us here. Please allow 48 hours for a response to your email enquiry.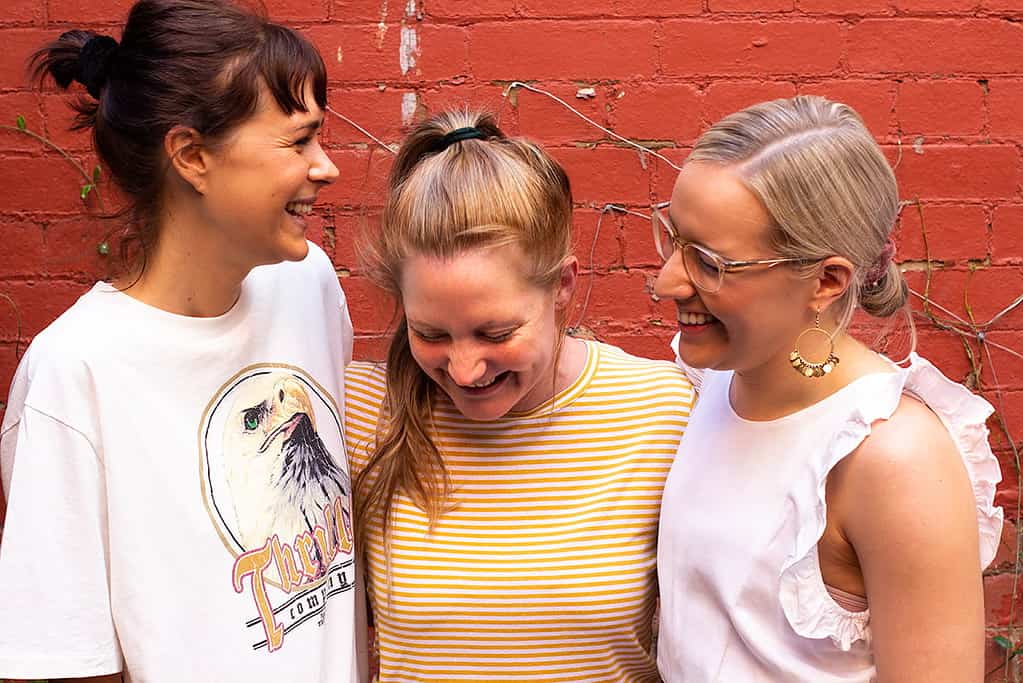 6 week intensive care monthly program
This highly supportive program has been designed for clients who require a more in-depth level of care. It is aimed to support those who have multi-systemic issues and require weekly cheek in's for support with their practitioner. We find it is best suited for chronic conditions that often require a team of practitioners. Our Intensive Care Program is very suitable for those on severely restricted diets undergoing closely monitored food introduction.
The Intensive Program is best undertaken in blocks with the intension of us moving you to regular follow-ups, as your weekly reviews will become less necessary as you progress through your treatment.
The Intensive Care Monthly Program includes:
Initial Extended Consultation (2 hours) @$250.00
Weekly Follow Up Appointment (1 hour) for 5 additional weeks @$140.00 per session
Regular email contact with your practitioner in between consultations as needed for all of your questions and concerns (charged at a quarter hour rate of $50.00 per 15 minutes of your practitioners time in collating your response)
Cost
$950.00 (includes all consultations). Please note this cost does not cover any email-based contact, as this will be charged weekly at your consultation. The JCN Clinic team prides itself on being available to help with your general questions and concerns, however please note this cost is for the more intensive time needs required by chronic conditions).
Payment for this program can be made in x3 instalments if needed.
You can book our 6 Week Intensive Program online here, or simply contact us here regarding your suitability. Please allow 48 hours for a response to your email enquiry.
corporate seminars & jcn nutritional presentations
The JCN Clinic offers corporate seminars for your work place based on a variety of key topics, with flexibility to cater for your personal workplace environment. Have a JCN Nutritionist/s present to you and your colleagues on key topics such as:
Sustain Energy Levels & Performance Output With Nutrition.
Nutrition & Mental Health – Combat Depression & Anxiety w Nutrition.
How to Nutritionally Re-Vamp Your Office Kitchen & Morning Teas.
How to Pack A Healthy Lunch Box & Make Smart Work Day Lunch Decisions.
Prep Like A Pro – How to Prep Your Meals For A Busy Work Week.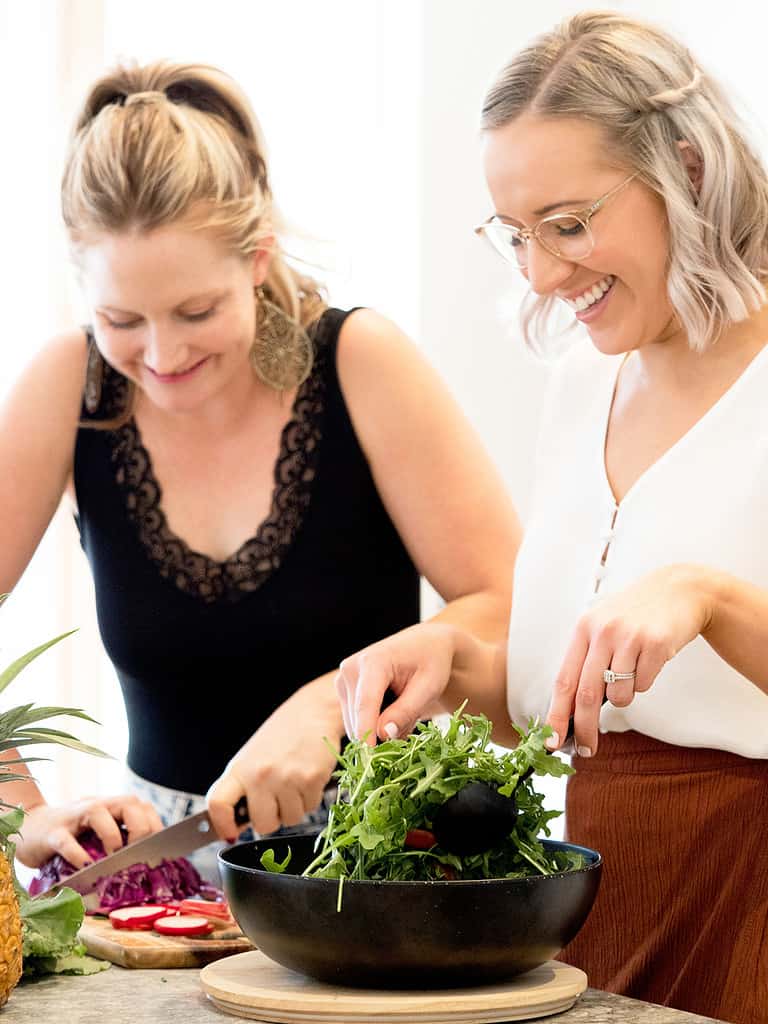 Our JCN Nutritionists can also present at your private or public events. We offer all types of options and are not limited to those listed below. Feel welcome to contact us with your ideas about what you would like the JCN Clinic to provide for your special event. Some of our most popular presentations include:
How To Batch Cook For a Busy Week
How To Make Macrobalanced Meals
How To Make Healthy, Delicious & Mouth-watering Desserts
Healthy Snack Options For Sustained Energy
How To Build A Healthy Gut – Top Nutritional Tips & Gut Friendly Foods
Sustain Energy Levels & Performance With Nutrition
Nutrition & Mental Health – Combat Depression & Anxiety w Nutrition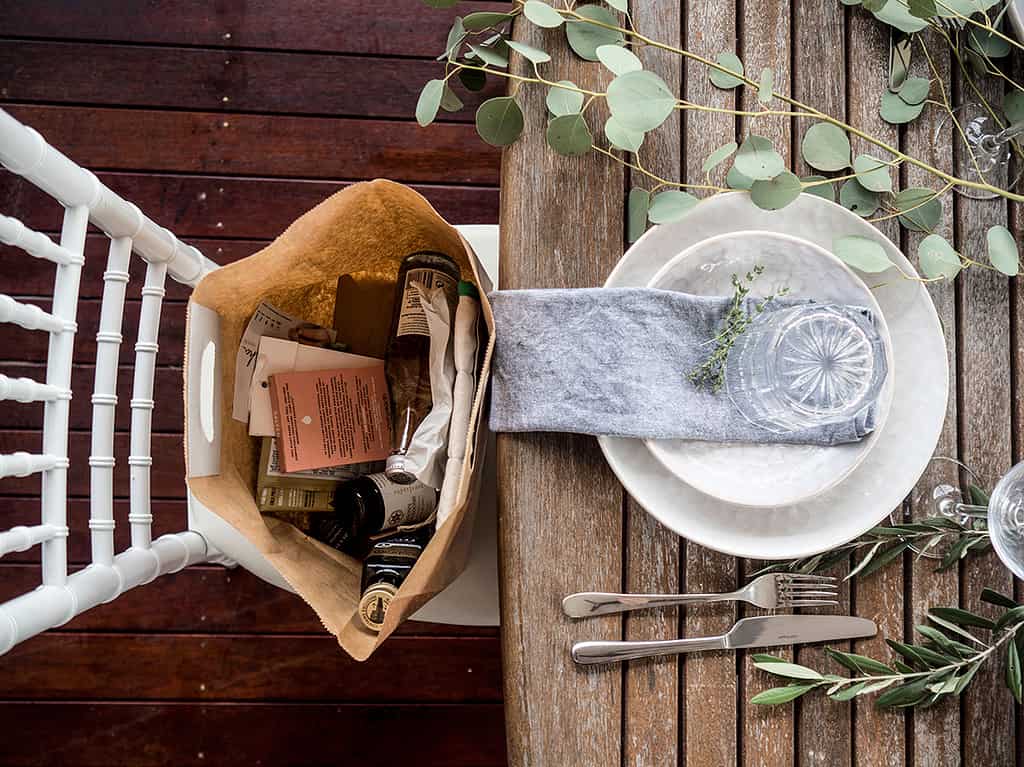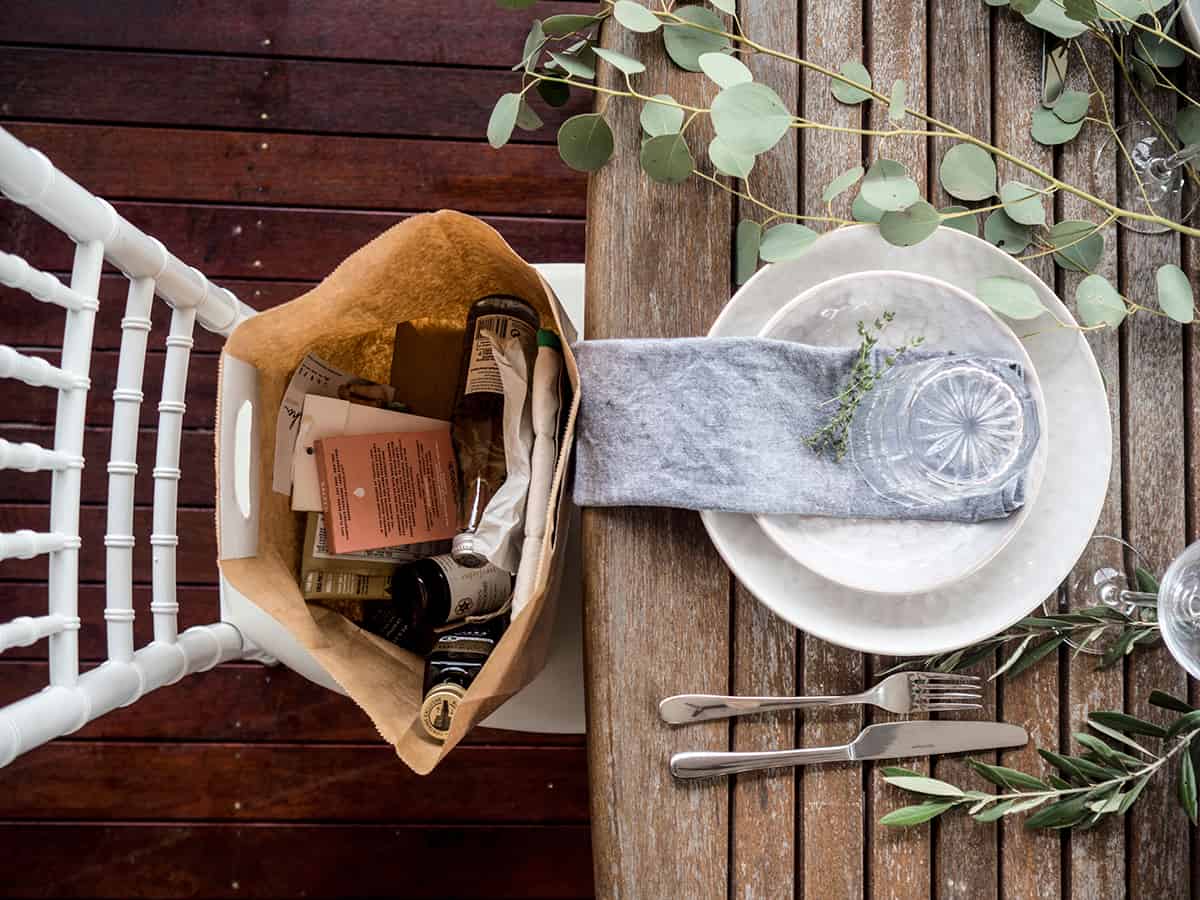 All presentations can include live demonstrations of meal preparation, audience participation and of course enjoyment of delicious food on offer. This is a wonderful opportunity to have our JCN Nutritionists provide you with exclusive and tailored nutritional content. Please contact the JCN team here for more information.
Cost: POA
shopping consultation
The JCN clinic offers personalised shopping consultations to follow either individually, or to compliment your clinic based consultation. These shopping consultations are really useful after your initial consultation has been completed and you are ready to put your new plan into action. A shopping consultation allows you to have Jessica or Carissa accompany you to the local CBD supermarket and guide you through the new ideas and food items discussed.
Shopping consultations generally run for 30 minutes – 1 hour, depending on your needs. These consultations are $110 for 30 minutes and $140 for 1 hour.
To book or enquiry about a shopping consultation simply contact us here. Please allow 48 hours for a response to your email enquiry.
7 day personalised food plan
Our 7-day personalised food plans work wonders for those among you who need more specific planning and precision within your week to keep your food intake on track. When constructing a personalised food plan here at the jcn clinic, we ensure that:
Your meal plan has enough variety throughout the week, yet your main meals and snack choices are practical for your lifestyle
Your plan caters for any dietary requirements and/or food intolerances
Your plan is macronutrient balanced
Your meal plan includes designated preparation time for your day/s ahead, to ensure you delegate time for keeping on track.
Your family needs are considered, therefore looking at dinner meals that can work for everyone, whilst teaching you how to put together the right options for you
Your meal plan is full of delicious food! Otherwise it will not be maintainable or enjoyable.
Your 7 day personalised food plan also includes staple shopping lists along with recipes that are suitable for your specific needs.
Available to new and existing clients.
Existing clients: $180 (includes 15 minute consultation to address specific needs)
New Clients: $275 (includes initial 1 hour consultation to ensure your plan is catered to your personal health goals and lifestyle needs).
Contact us here or email us on reception@jessicacox.com.au for more information or to arrange your personalised plan.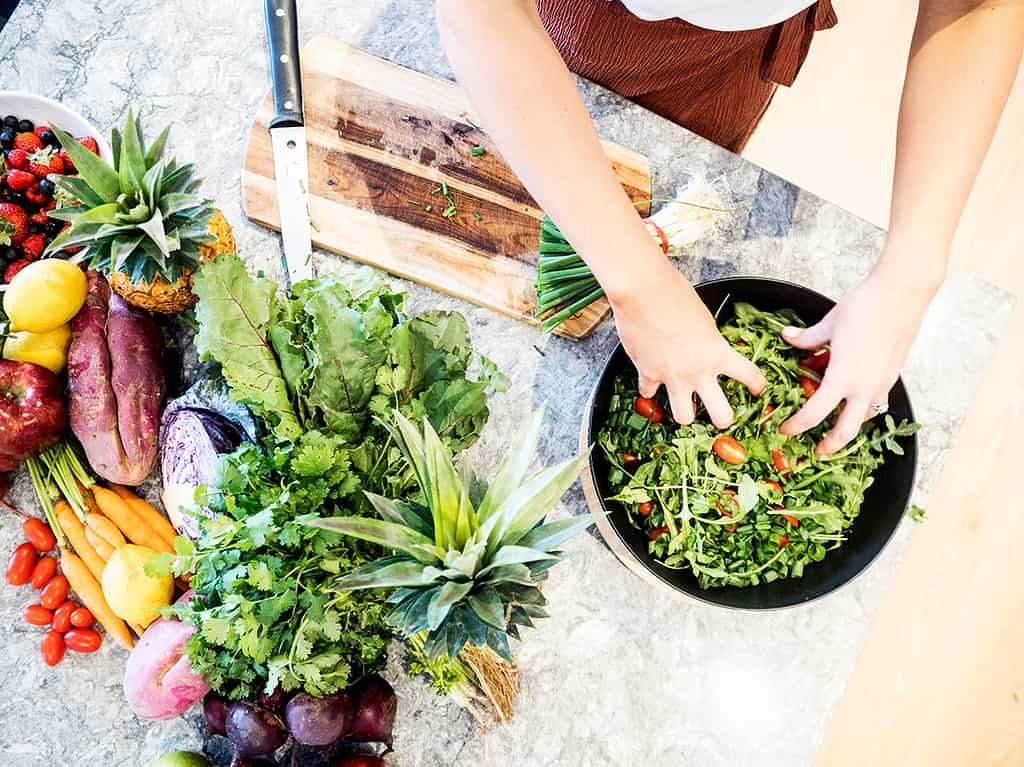 common testing procedures used at the jcn clinic
The below is just a dip in the ocean regarding the testing available through the JCN Clinic. The following testing options are however our most popular tests utilised in consultation:
Comprehensive Parasitology & Comprehensive Stool Analysis
Comprehensive Parasitology testing evaluates the health and microbial balance of the large bowel through DNA/PCR technology. It assesses the bacterial levels present as well as identifying parasites and yeast overgrowth. This test is a fantastic tool for anyone with long term or chronic gut issues and/or a history of parasitic, bacterial or yeast infection, as it allows your practitioner to specifically identify the functionality of your lower bowel on a microbial level.
Full Comprehensive Stool Analysis includes the above with additional markers pertaining to acute and chronic inflammation within the bowel, digestive and absorption markers, pH and measurement of Secretory IgA, which is an integral marker for deregulated gut immunity in relation to the mucosal layer. This test is pivotal for those with long standing chronic gut issues and for those with systemic symptoms.
Cost $350 – $650
Food Intolerance and/or Allergy Testing
This test checks for any inflammatory or immunological reactions to the foods that you are eating. A combination panel of 90 foods are tested and graded for a response. Definitely a relevant test for those experiencing bloating and gas that can be attributed to certain foods or meal combinations, irregular bowel motions, sensitive skin and/or allergies. For more information on food intolerances and the research behind the method of testing used at The JCN Clinic chosen laboratory partners, please read more here.
Cost $350.
Coeliacs & Non Coeliac Gluten Sensitivity &Wheat Sensitivity/Allergy
This is a great test for anyone who has a suspected gluten and/or wheat intolerance, especially when Coeliacs has been ruled out by standard testing. Contrary to belief, you do not have to be a coeliac to have reactivity to gluten. This is where this test comes into its own as it actually tests your 'sensitivity' to gluten by measuring alternative markers to standard coeliac blood tests.
Cost $ 228
SIBO Testing
SIBO (small intestinal bacterial overgrowth) testing examines the presence of bacterial overgrowth of the small intestinal tract. Symptoms such as chronic bloating or gas, bloating straight after meals and those who's symptoms respond well to the classic FODMAP diet generally benefit greatly from this test.
Cost: $299
IBS-Smart Test
This ibs-smart™test is available as a diagnostic blood test that measures the levels of two antibodies (anti-CdtB and anti-vinculin), which are found elevated in cases of IBS with a diarrhoea element. If these antibodies are elevated this indicates IBS with up to 98% accuracy and help distinguish the difference between IBS and IBD. You can download the free information sheet on sibotest.com.au here.
Cost: $390.00
DUTCH Test
At The JCN Clinic our gold standard for comprehensive hormone testing is the DUTCH Test. This advanced hormone test offers the most extensive profile of sex and adrenal steroid hormones, hormone metabolites alongside cortisol and melatonin patterns and related organic acid markers. The DUTCH Test is used as part of our Healthy Hormone Package with Carissa Mason.
Cost: $385.00
Organic Acids Test (OAT)
This comprehensive test is used as a system overview in relation to over 70 organic acid metabolites produced by the body. It helps gain insight into oxidative stress, cellular energy, dysbiosis, oxalate production, yeast and mould and neurotransmitter irregularities. This test is high effective for multi-system health issues and potential chronic yeast or mould issues. You can read more about the OAT here through our preferred lab, RN Labs.
Cost: $359.00