As Clinical Nutritionists and Naturopaths we are more often than not approached to assist clients to lose weight. In today's social media driven health & wellbeing world weight loss has almost become a dirty word. There is a large move towards body acceptance and positivity, which is beautiful to see, however it should not lessen or discount the need for many individuals to lose fat for health reasons alongside comfort in their own skin.
In fact, an honest 90% of our clients that come to us at The JCN Clinic tell us that a long term goal is weight loss. Many are struggling to shift excess fat and likewise with health associated conditions such as fatty liver, blood sugar imbalances and high cholesterol. It disheartens us that wanting to do something about this can be met with a judgmental view.
Therefore, we are proud to offer our Weight Loss Nutrition Package aimed at helping and educating you to achieve healthy and sustainable results. With our combination of in-depth clinical experience pertaining to fat loss and our use of dietary and lifestyle tools inclusive of exercise, we are excited to see you achieve your goals!
---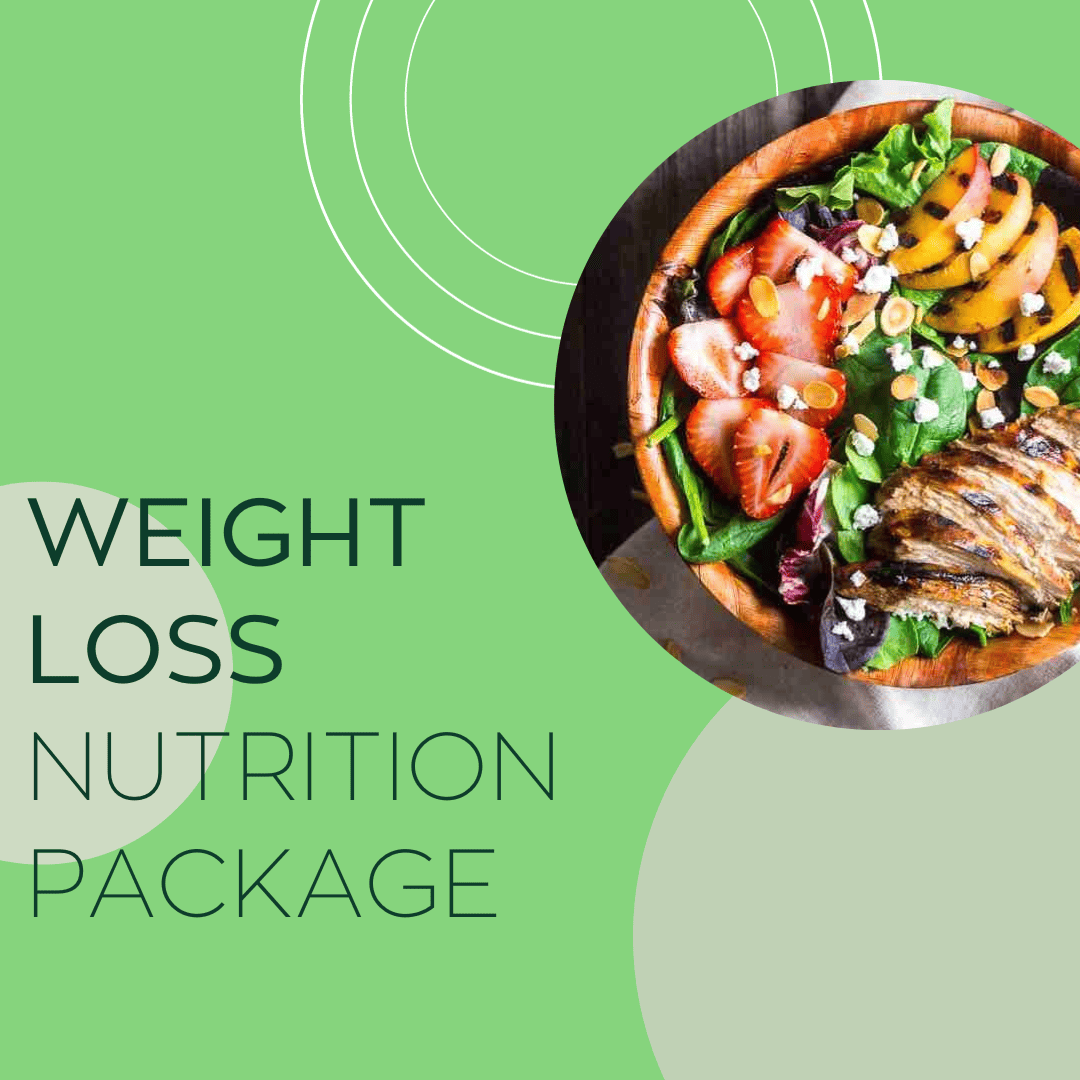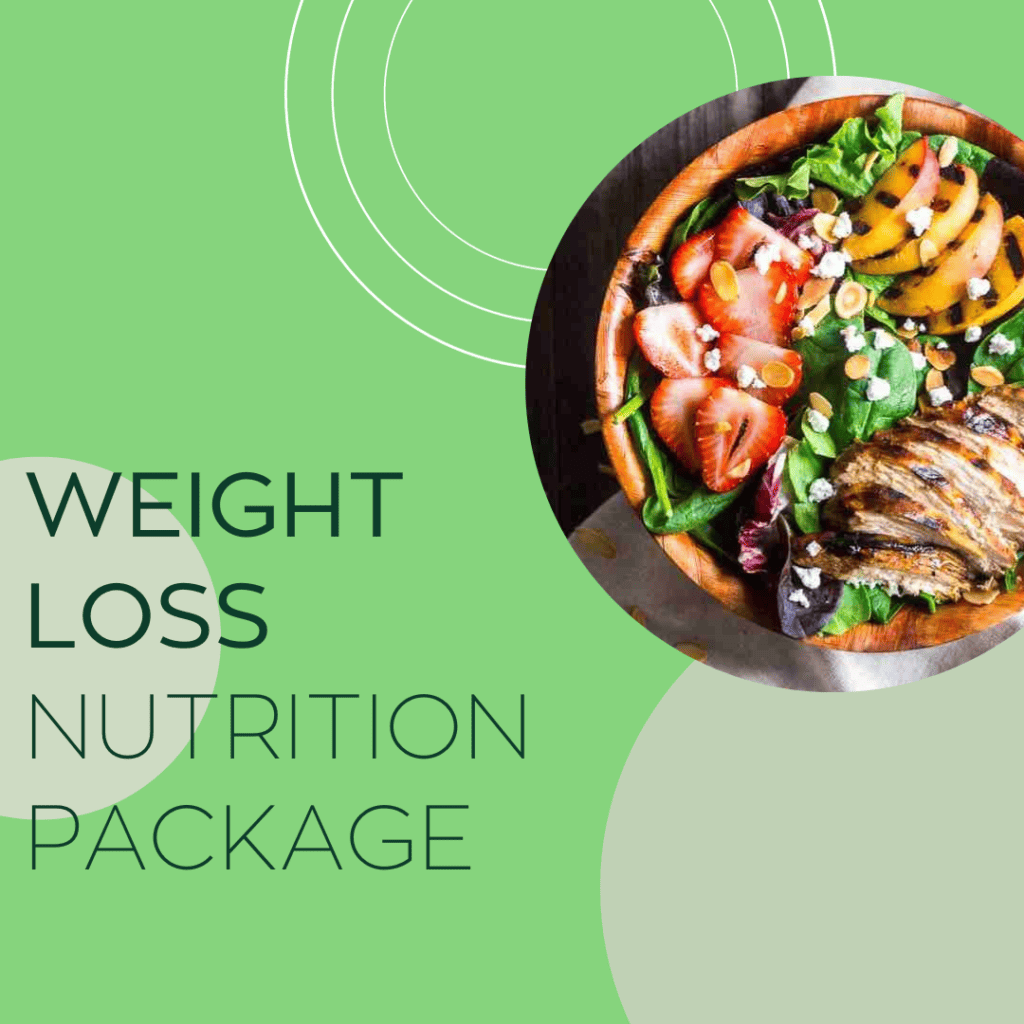 This package includes:
1 x 90 minute Initial Consultation
2x 30 minute Follow Up Consultation held after the succession of x3 Short Consultations
6x 15 minute Short Consultations held bi-weekly (or with the discretion of your practitioner can be modified to suit)
A 7 Day Meal Plan including breakfast, lunch, dinner and snacks individualised to your needs. Furthermore this 7 Day Meal Plan will be assessed frequently for modifications and fresh ideas.
Guidance on incorporating suitable exercise and or refining your current training and movement to obtain your weight loss goals more effectively (referral to our network of expertise in this field if required)
Pathology/gut/hormone testing, depending on your individualised needs*
Cost:
$760.00 (a saving of just under $100.00 with us waiving our usual cost for a 7 Day Meal Plan!)
*testing and supplements are not included in the cost.
How does this differ from your usual consultations at The JCN Clinic?
The package is designed to run over 4 – 6 months based on your individual requirements for check ins with Melanie or Mickayla (note Mickayla is currently on maternity leave). We have chosen this extended format with a focused on bi-weekly consultations to ensure you have the frequent consultations that provide accountability and guidance, leading clinically to more consistent and postive results.
faq's
Common difficulties with fat loss & how the package works
When you're working on a fat loss goal, it can be incredibly hard to stay on track – which is why so many fall off the wagon and stop trying. There's so much mental prep and fighting with your brain to put aside sugary and salty cravings. However, having a really solid plan with food and exercise can help take the pressure off. Decision fatigue and leaving things until the moment you're hungry only provide the opportunity for you to go off track. So, by making a plan with your health practitioner you can remove those opportunities and stick to your goals for your future self.
Why do we plan both exercise and nutrition? They go hand in hand. Nutrition is 80% of the game! You need to fuel your body appropriately for energy production, to detoxify the fat and toxins you're expecting to lose, and to keep your hormones on point. Plus eating colourful veggies is great for managing inflammation which can impact weight loss negatively. The other benefit to working with a nutritionist or naturopath on this, is you get access to a million and one ideas about what to eat, recipes, food swaps etc. Nobody wants to eat boring, plain chicken and rice. We don't encourage that here! Fun food only! What we do plan for, is to keep it realistic, achievable and sustainable for you.
Exercise-wise this is the other 20% that can really give you that extra edge to your fat loss plan. Weight training helps us build more muscle, which burns more energy than fat so you're optimising your energy output faster than just cardio. We do encourage cardio, even walking, for its other stress relieving and cardiovascular benefits, however, this is also something to make with a realistic goal in mind. While we've got the plan to support you, we can also help with accountability to keep you on track. We love helping you plan, work, and achieve the goal you set for 'future you'.
What is healthy weight loss? What are the benefits?
Healthy weight loss should be a steady loss of fat with symbiotic metabolic adjustments within the body. This type of weight loss creates sustainability of fat loss and does not result in rebound weight gain or damage to the metabolism through yo-yo dieting or extreme weight loss.
How does a nutritionist help with weight loss?
A nutritionist helps with weight loss by addressing all contributing factors pertaining to dietary intake, dietary habits and lifestyle, alongside metabolic disturbances such as hormone imbalances, gut issues and/or inflammation. A weight loss nutritionist will provide a detailed and tailored treatment plan that addresses food intake alongside further support and investigation of other areas affecting weight loss.
What does working with a nutritionist for weight loss actually entail?
Working with a nutritionist for weight loss entails detailed case taking and assessment to ensure there is a thorough understanding of the true drivers of your weight concerns. It will involve your nutritionist utilising pathology testing (if warranted) to address nutrient deficiencies and/or hormonal concerns alongside functional testing related to other metabolic disturbances.

When working with a nutritionist for weight loss you will receive an individualised food plan regularly assessed and updated for suitability alongside the recommendation of suitable practitioner brand supplementation where needed. Your nutritionist will work alongside you during your consultations to ensure you are reaching your goals and adapting your treatment plan to suit your needs.
What are common signs and symptoms that a weight loss nutritionist can help with?
Difficulty losing weight
Rapid weight gain
Hormonal weight gain
Fluid retention
Thyroid irregularities
---
bookings
To make a booking, simply visit the JCN online booking system here and choose a time suitable for your Initial Consultation with Melanie Fenwick for the Package. During your initial consultation Melanie will help create a structured booking plan for the remainder of your consultations that suit your individual needs.
Alternately, feel welcome to pop us an email at reception@jessicacox.com.au or contact us here with any questions, or to make a booking via email. This package is available nationally an internationally.