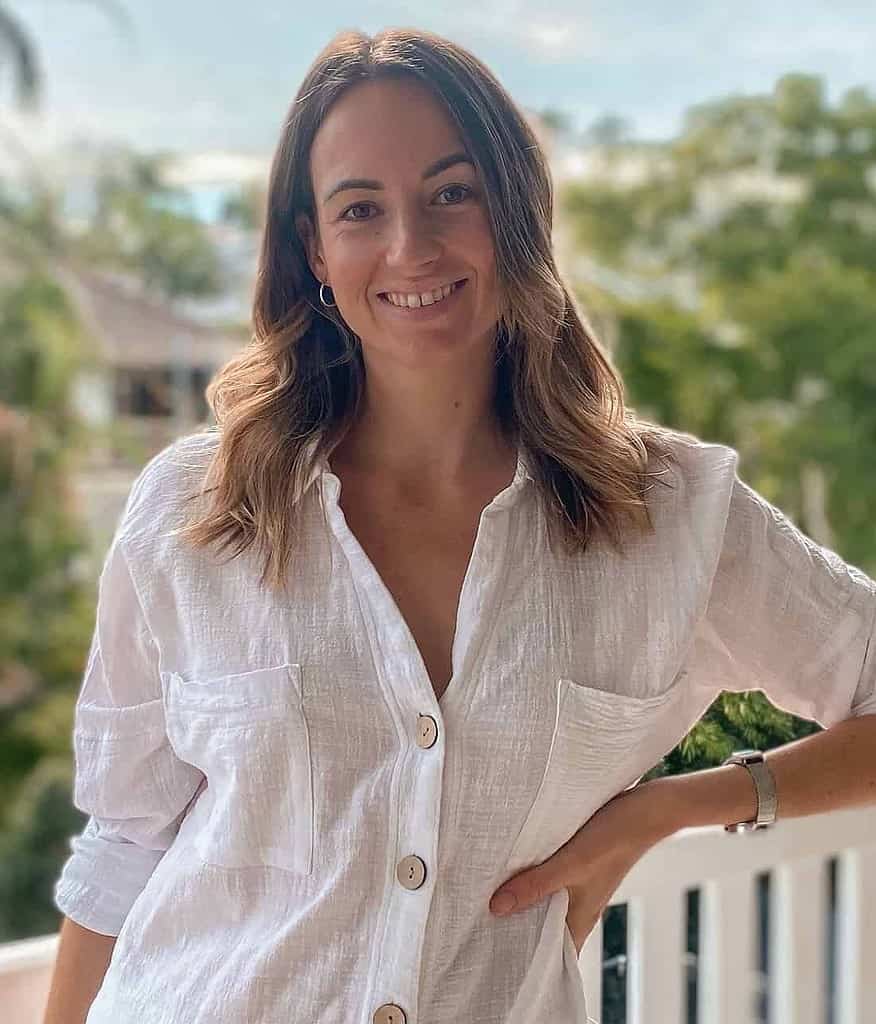 meet alana, jcn clinic brisbane nutritionist
Meet Alana Willis, the newest member of The JCN Clinic Nutritionist team! Alana has a Bachelor of Health Science in Clinical Nutrition (Nutritional & Dietetic Medicine). Akin to our other JCN Nutritionists, Alana is super passionate about nutrition as a therapeutic tool in relation to gut health and the plethora of associated health areas. Alana has a special interest (driven by her own personal experience) in helping mothers achieve quality health in the pre-conception, pregnancy and postpartum space. We are super excited to have Alana join our team here at The JCN Clinic. As always, we want you to get to know Alana, so let's take this opportunity to formally introduce Lani to the JCN team and ask her a little bit about herself….
Hi Alana! Tell us a bit about yourself and where you are from.
Hello! I'm Alana, a Nutritionist, wife and Mum to my young girl Georgie and my gorgeous Rottweiler X Dalmatian, Stevie! I have lived in Brisbane all my life and met my Northern Irish husband here, so lucky for me frequent trips to Ireland and the UK to visit family were enjoyed (pre-Covid!)
What drew you to a career in health and nutrition?
When people ask me this question, I'm always a bit stumped… basically it was my love of food which got me into studying in this field!
Before deciding to study a Bachelor of Health Sciences (Nutritional & Dietetic Medicine), I spent 10 years working in hospital administration, primarily in the Emergency Department. While it was an interesting place to work, it definitely wasn't my passion. I knew I wanted to learn more about food, so I decided to undertake the degree at Endeavour College and haven't looked back since.
As a Nutritionist, what does 'healthy eating' mean to you?
To me, healthy eating means letting go of the guilt that surrounds our food choices and not punishing ourselves for eating "good" or "bad" foods. Paying attention to how food makes you feel (happy and satisfied or lethargic and sluggish, for example) is so important, rather than just eating foods that are marketed as healthy or junk.
What are you super passionate about in the nutrition space? Is there a niche area in particular that absolutely fills your cup?
I am so passionate about working with mums, as I have recently become a mother myself! The whole pregnancy journey is so unique for everyone, and is a time of our lives where nutrition can really play a big role. I am fascinated by the changes and growth that occurs during pregnancy and postpartum and love supporting women to optimise their food choices to help them to enjoy the experience and recover well.
I believe in supporting the mother, so the mother can support her family.
Need personalised nutrition advice catered to your needs?
If you are after personalised nutrition advice and dietary planning individualised to your health and dietary needs then contact us at The JCN Clinic with your enquiry. We are always happy to answer any questions you have!
What are three staple ingredients you can simply cannot live without in your pantry/kitchen?
It's hard to pick just 3! But 3 of my favourites would have to be tahini, chia seeds and dark chocolate (of course!)
What is your favourite meal?
There's nothing like a hot breakfast! And my absolute favourite is eggs on toast (usually Jess' Gut Friendly bread) with avocado, liver paté, goat's cheese, sautéed kale and salt and pepper.
Do you have a cooking idol? Someone who inspires you in the kitchen…
This is tricky because I really love watching just about any cooking show on tv. But special mentions to Jamie Oliver, Justine Schofield and Yotam Ottolenghi, as their love for using fresh, local ingredients is what I am all about!
What are your interests outside the JCN Clinic?
Outside of work, I love getting outdoors and in the sun for walks or trips to the beach. I love to move my body particularly by doing yoga and spending time in the kitchen cooking up nutritious food for my family (even the dog!). 
Where can we find you on social media & join in on everything that you have shared and inspire us with?
You will find me mainly on Instagram @laniwillis_nutrition for a snapshot of my food and family
---
We are super excited to have Alana join our team here at The JCN Clinic, Alana is available for consultations at The JCN Clinic on Mondays & Tuesdays with bookings online here . Alternatively you can contact us at The JCN Clinic reception with any queries or questions.
Jessica Cox is a qualified practicing Nutritionist with a Bachelor Health Science (Nutrition) and over 15 years of clinical experience. She is the founder and director JCN Clinic, published author and established recipe developer. Jessica is well respected within health and wellness space for her no fad approach and use of evidence-based nutrition.