Our team of nutritionists here at The JCN Clinic includes founder and director Jessica Cox, along with qualified Nutritionist Carissa Mason, Paige Redford , Alexa Tran ,Alana Willis and Melanie Fenwick working under the JCN model, which has proven to be extremely successful over Jessica's years of practice. As Nutritionists our focus is utilising the power of individualised and therapeutic nutrition alongside nutraceuticals where needed to have our clients achieve optimal results. Our nutritionist's primary focus is to educate our clients therefore ensuring they hold the knowledge and tools long term to maintain health and vitality.
Our Nutritionists specialise in:
gut health & digestive disorders, inclusive of SIBO, IBS, IBD and chronic gastrointestinal inflammation
multiple food intolerances (inclusive of FODMAP, histamine, oxalates, salicylates, coeliacs and non-coeliac gluten sensitivity)
mental health (anxiety, depression, fatigue, poor concentration and low mood)
hormone health (PCOS, endometriosis, fibroids, menopause, acne)
Immune/autoimmune irregularities (MCAS, arthritis, chronic fatigue, thyroid)
Children's nutrition – fussy eating, introduction of solids, concentration and behaviour
JCN nutritionists additionally have extensive knowledge in individualised dietary planning, nutritional supplementation and the utilisation of food as a medicinal tool. We provide outstanding dietary guidance and individualised food plans to deliver a unique approach in the nutrition space. We strive to educate and empower our clients in the foundations of health.
All of our Nutritionists are highly qualified and capable of assisting you with your health concerns. Here at The JCN Clinic we pride ourselves on the highest standard of care across the board. You can therefore be assured that no matter who you choose to see within our team that you will be in the very best of hands.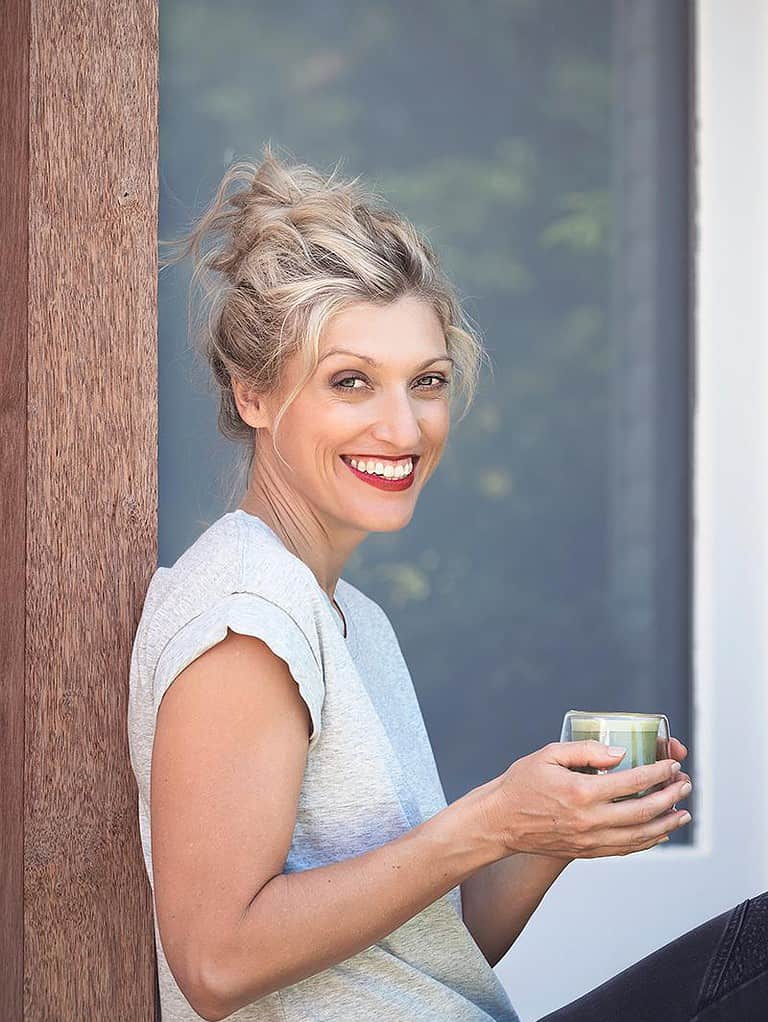 jessica cox
CEO, Clinical Nutritionist
Jessica is the founder and business owner of the successful JCN Clinic based in Brisbane, Australia. Jess is a passionate foodie, recipe developer and qualified practicing Nutritionist with a Bachelor Health Science (Nutrition). Jess holds close to fifteen years of clinical experience with a focus on chronic digestive health and systemic inflammation. Jess is well respected within the public space of health and wellness for her no fad approach and utilisation of evidence based nutrition. Jess is also the resident Nutritionist for BodybyFinch. Jess is the creator of the popular Jessica Cox blog, which is an expression of everything she loves rolled into one, including her passion for creating recipes that cater for food intolerances and digestive issues.
Jessica's key areas of interests of clinical nutrition are:
chronic digestive issues
chronic food intolerances
autoimmunity
poor immunity
chronic fatigue
Make a booking with Jessica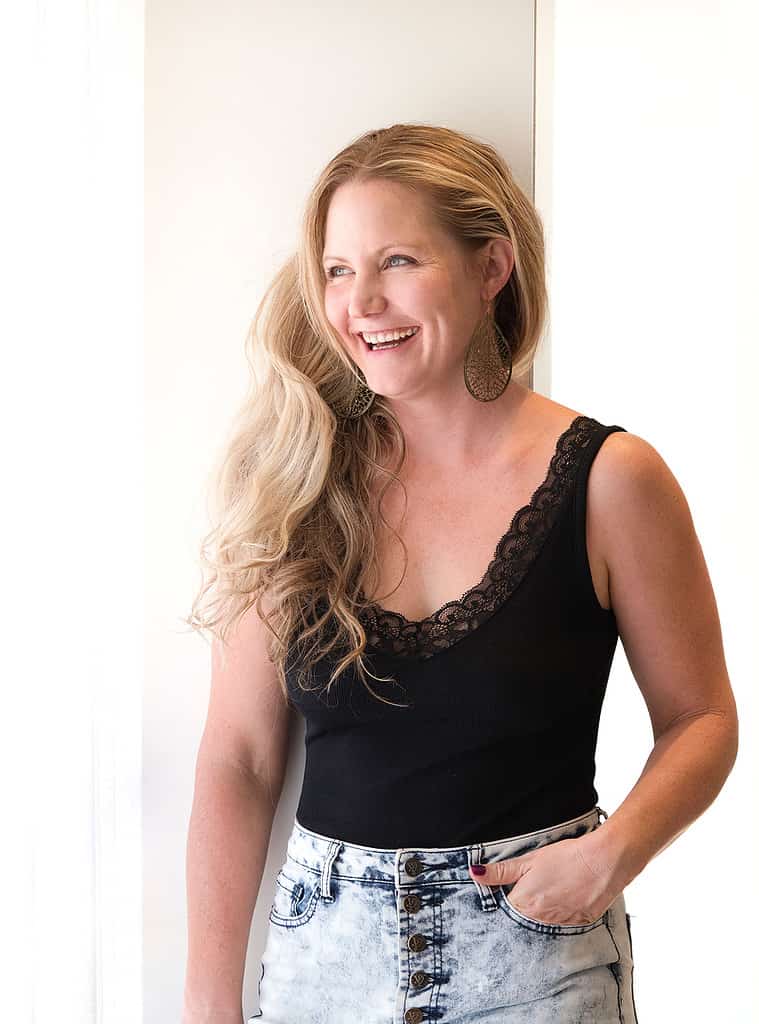 carissa mason
Senior Nutritionist
Nature-loving and country girl, Carissa Mason is an accredited and practicing clinical nutritionist. Her main interests are digestive health, hormones and genetics. Prior to her study, Carissa managed cafes and restaurants where she worked with talented chefs. Her level of appreciation for food immensely grew as she was inspired to interlace her knowledge of cooking with nutrition. She is also known for her quirky personality accompanying Jessica on The JCN Podcast Show. Carissa joined forces with Jessica at the clinic in 2015 where she began her new journey of helping a number of people carrying all sorts of health conditions.
Carissa's key interests of clinical nutrition are:
digestive health
hormones
genetics
Make a booking with Carissa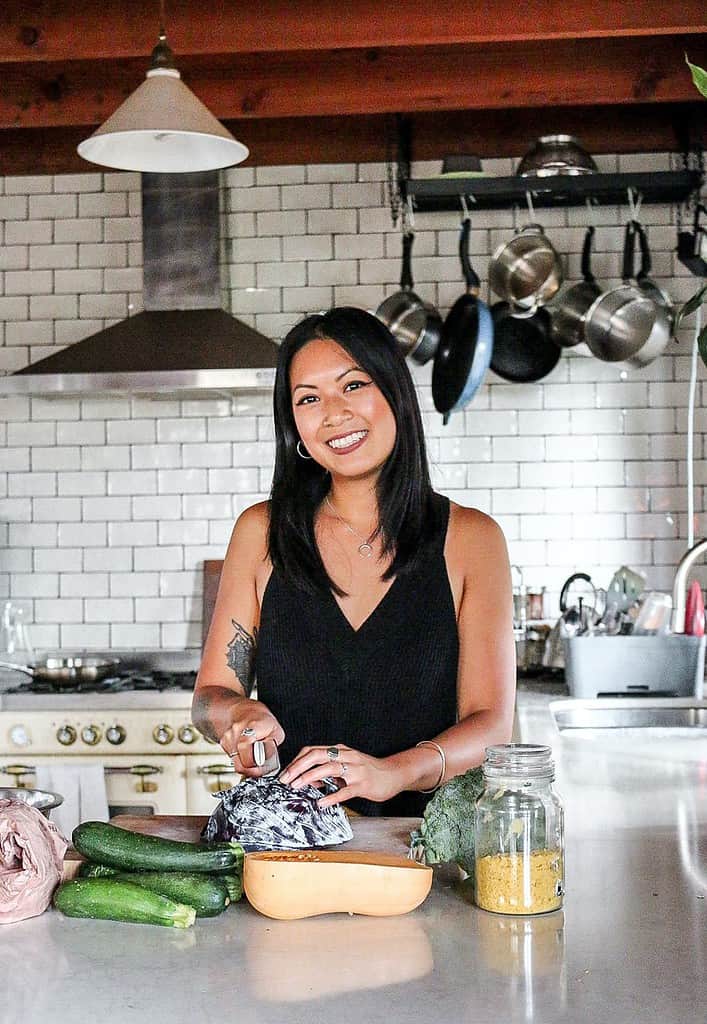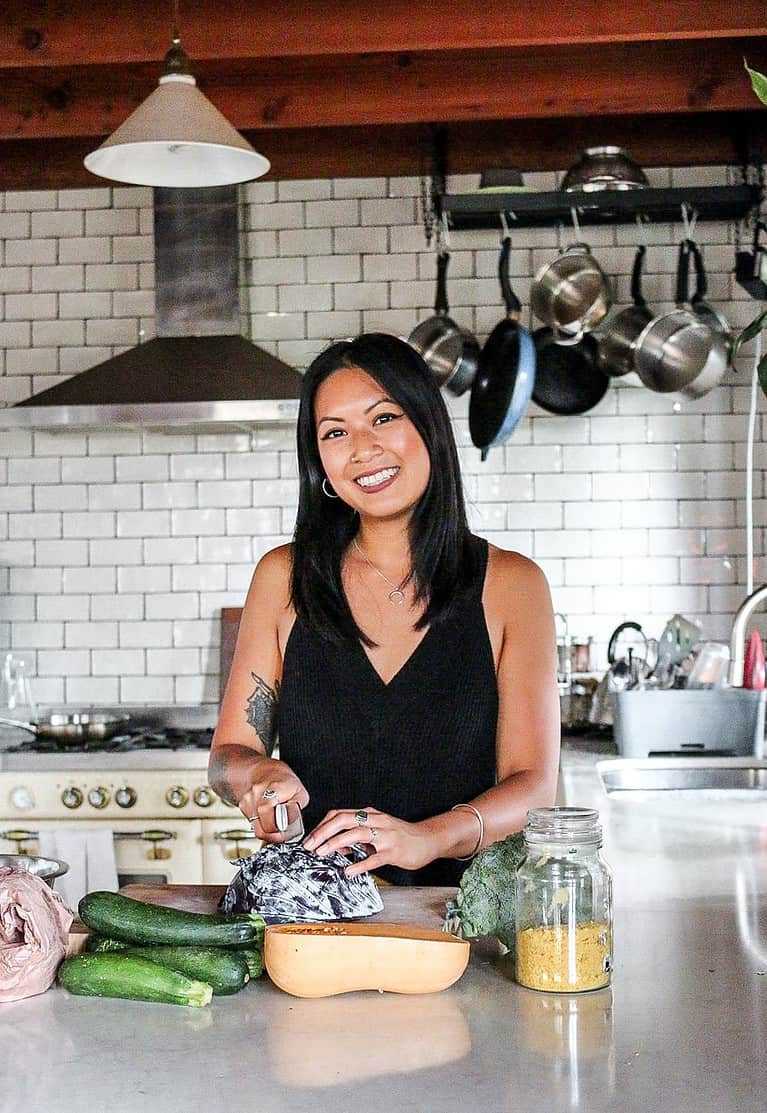 alexa tran
Nutritionist
Alexa Tran is a clinical nutritionist (BHSc Nutritional Medicine and Dietetics) whose aim is to help educate individuals on how they can take control of their own health using food and nutritional therapy. Alexa's main interests are holistic weight management and mental health symptoms related to digestive and hormone health. Her integrated and holistic approach works well with her clients as she focuses on treating the person as a whole and not just the condition. Besides from working, Alexa appreciates the simple things in life such as cooking, hiking and watching permaculture videos whilst spending time with her wolfhound.
Alexa's key interests of clinical nutrition are:
digestive health
hormones 
pelvic pain
mental health 
holistic weight management
Make a booking with Alexa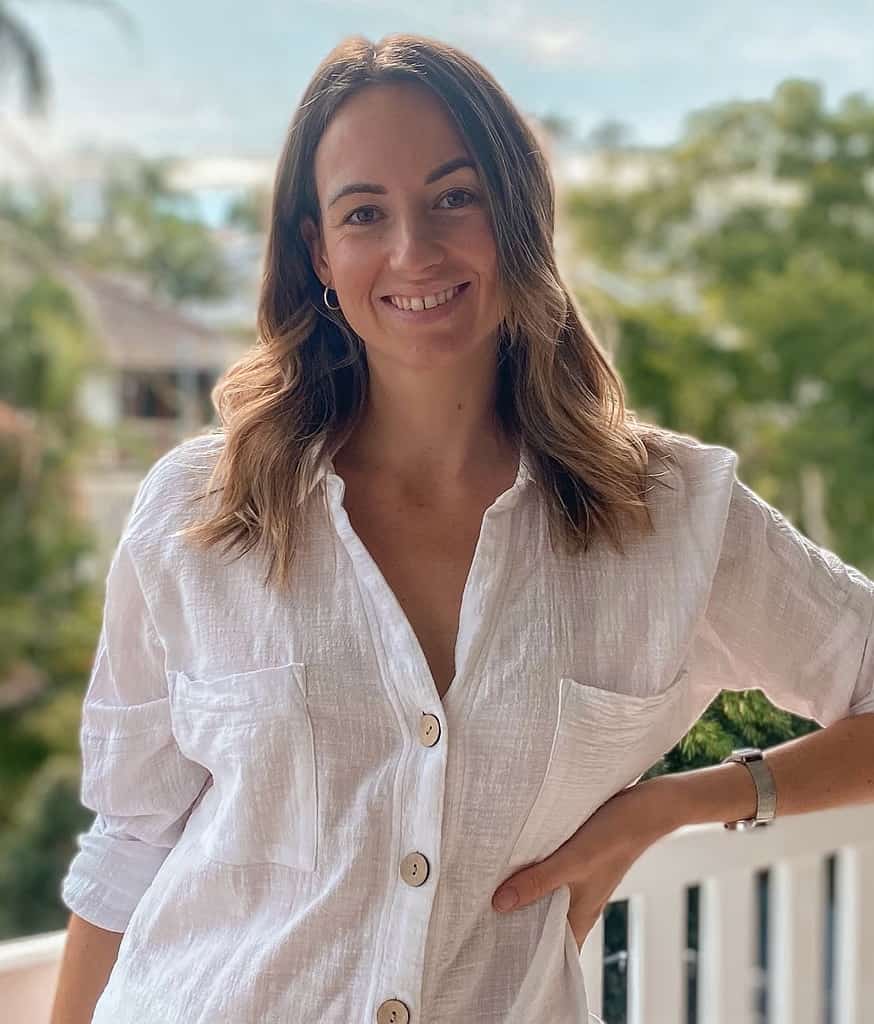 alana willis
Nutritionist
Alana Willis is a clinical nutritionist (BHSc Nutritional Medicine and Dietetics) with a passion for women's health, particularly pregnancy & postpartum recovery, hormones and digestive issues. She believes in the power of food as medicine to support the many changes experienced by women throughout their lives.
After recently navigating pregnancy and postpartum herself, Alana understands the challenges often faced by mothers, using an individualised approach to help them regain their health, energy and vitality.
Living in Brisbane all her life, Alana loves enjoying the sunny weather by going for walks and day trips to the beach.
Alana's key interests of clinical nutrition are:
Preconception, pregnancy and postpartum recovery
Hormones
Digestive health
Make a booking with Alana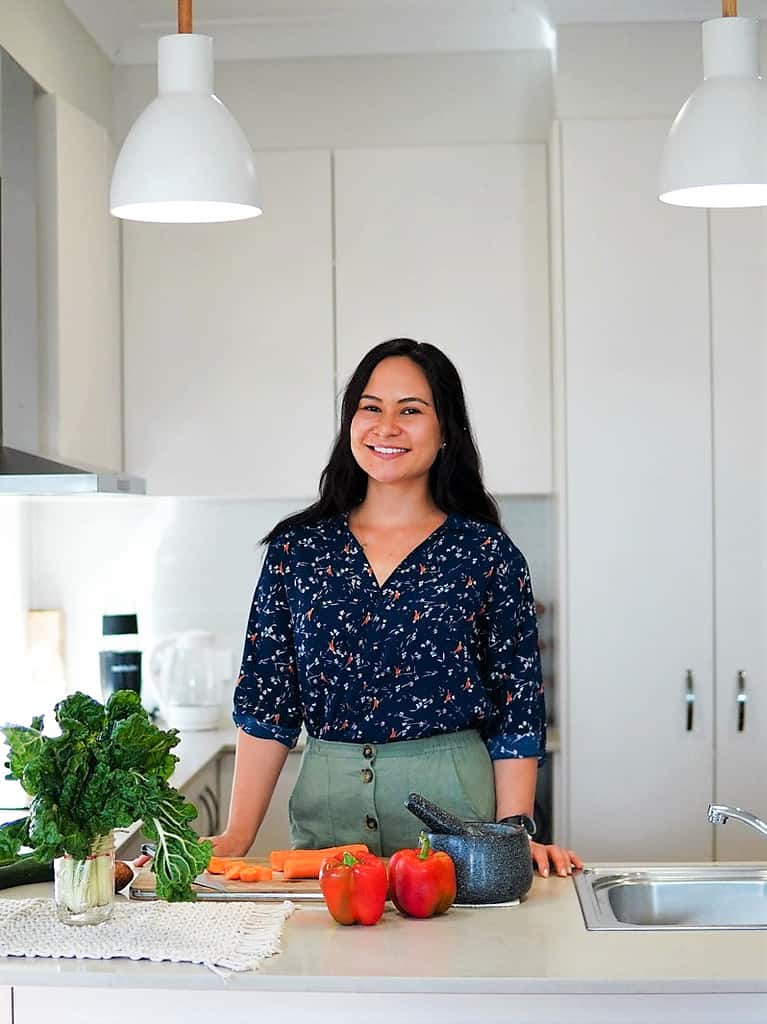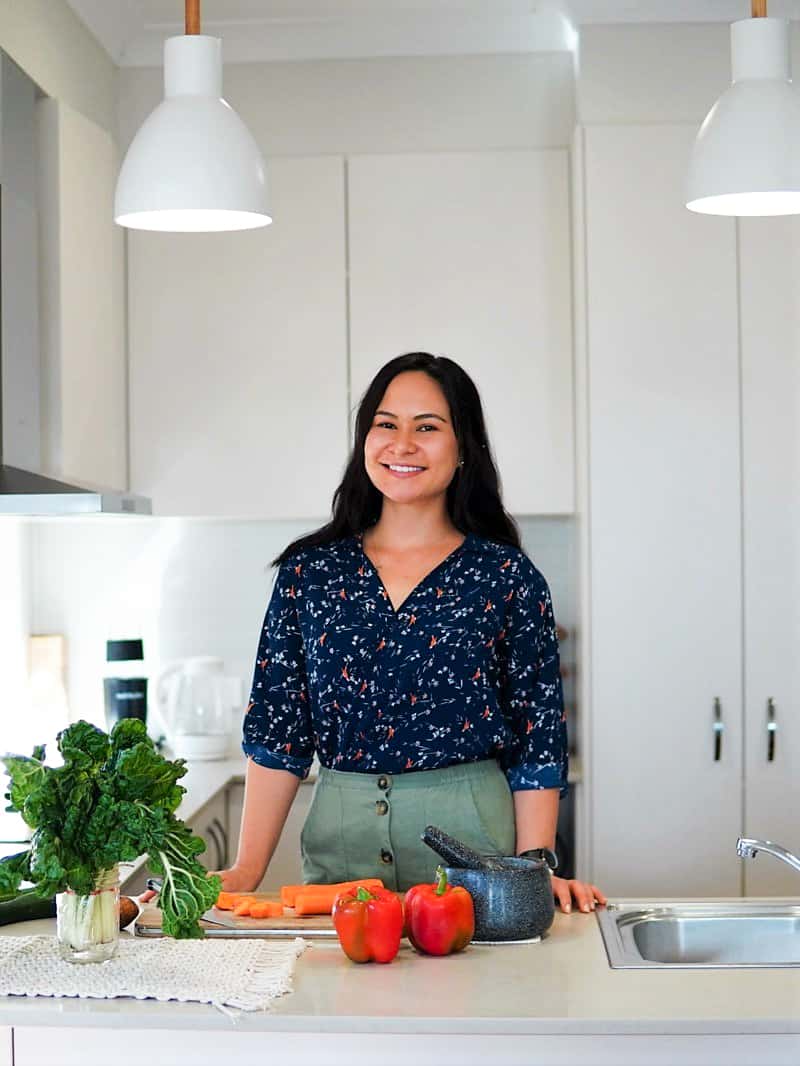 melanie fenwick
Nutritionist
Melanie is a clinical nutritionist with a strong appreciation for holistic healthcare and for what it can do for individuals with chronic conditions that are often overlooked and left unaddressed. Melanie empowers her clients to get the most out of their diets and guides them back to good health for better overall wellbeing and longevity.
Melanie's main interests are digestive health, immune system support, and pain management. As a sole parent she also values childhood nutrition and understands the pressures parents face and endeavours to make nutrition more approachable for both parents and children.
Outside of work, Melanie enjoys spending time outdoors, mindfulness and meditation, and has a knack for making nutritious versions of treats and street food
Melanie's key interests of clinical nutrition are:
digestive health
childhood nutrition
immune system support
pain management
Make a booking with Melanie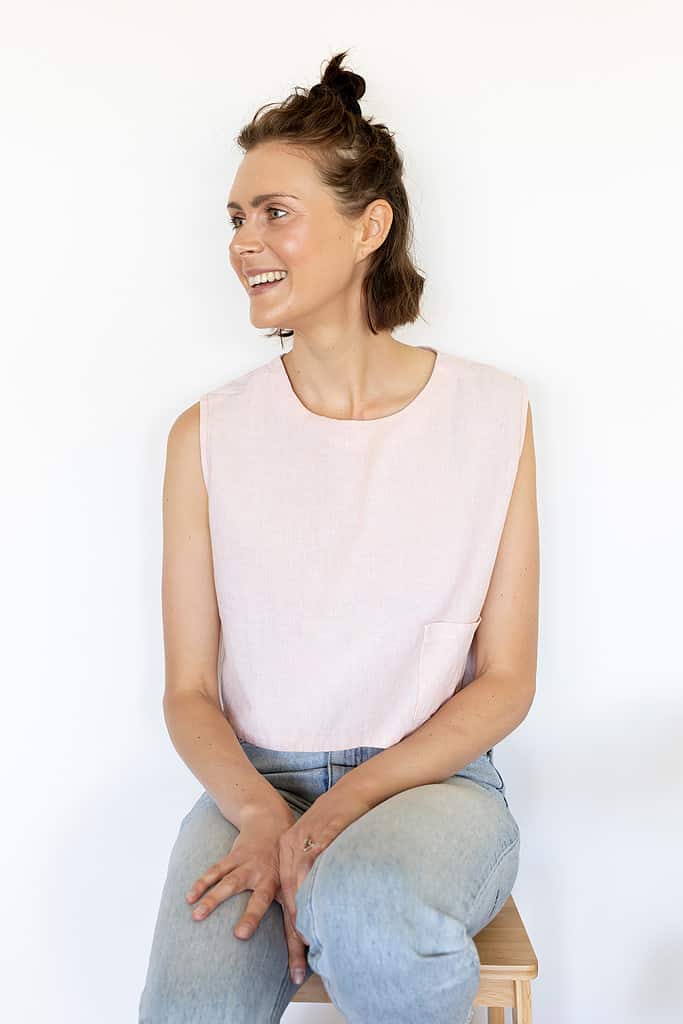 paige redford
Naturopath & Herbalist
Paige is a qualified and practising clinical naturopath with a strong focus on nutrition who comes from the Sunshine Coast. Former yoga teacher and lover of all thing's nature, Paige is a true foodie at heart, fitness lover and nature seeker. Paige truly believes that a holistic approach to health and wellness allows us not only to heal our bodies and mind but to thrive and live our best lives.
Paige is passionate about supporting clients to foster a positive relationship with food and their bodies. Paige encourages her clients to reconnect with their own internal wisdom surrounding eating and educates them on the principles of intuitive eating. Paige draws on her own personal history with an eating disorder to truly connect with her clients, whilst advocating healthy relationships and thought patterns around food through her consultation process. Paige truly believes that a holistic approach to health and wellness allows us not only to heal our bodies and mind but to thrive and live our best lives!
Paige's key interests of clinical nutrition are:
intuitive eating & improving emotional relationships with food
recovery from disordered eating
herbal medicine
Make a booking with Paige
---
jcn clinic reception team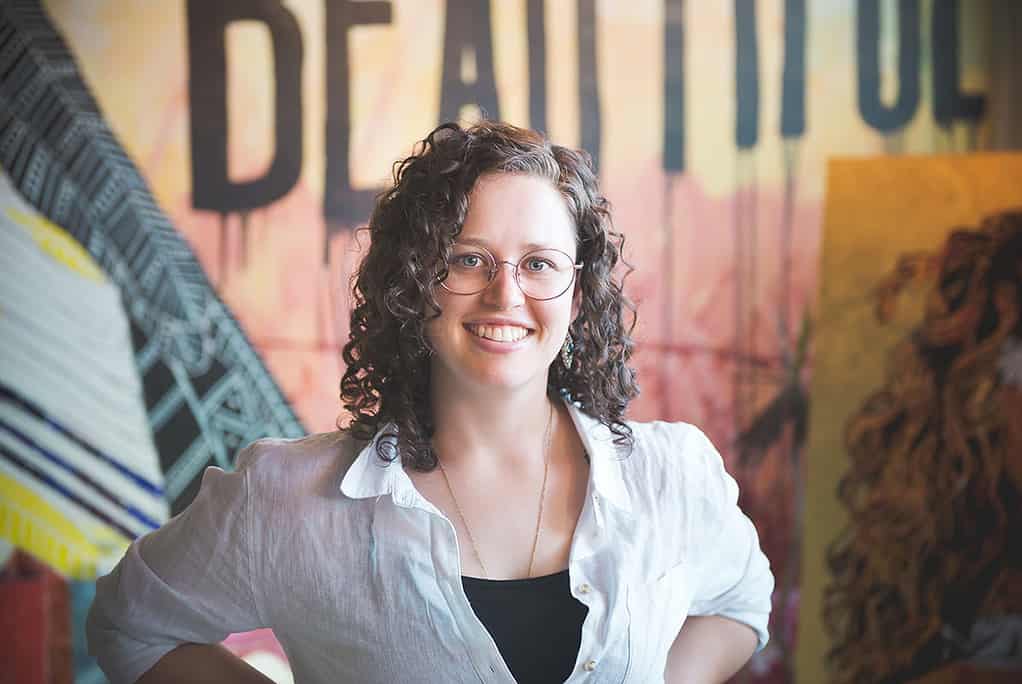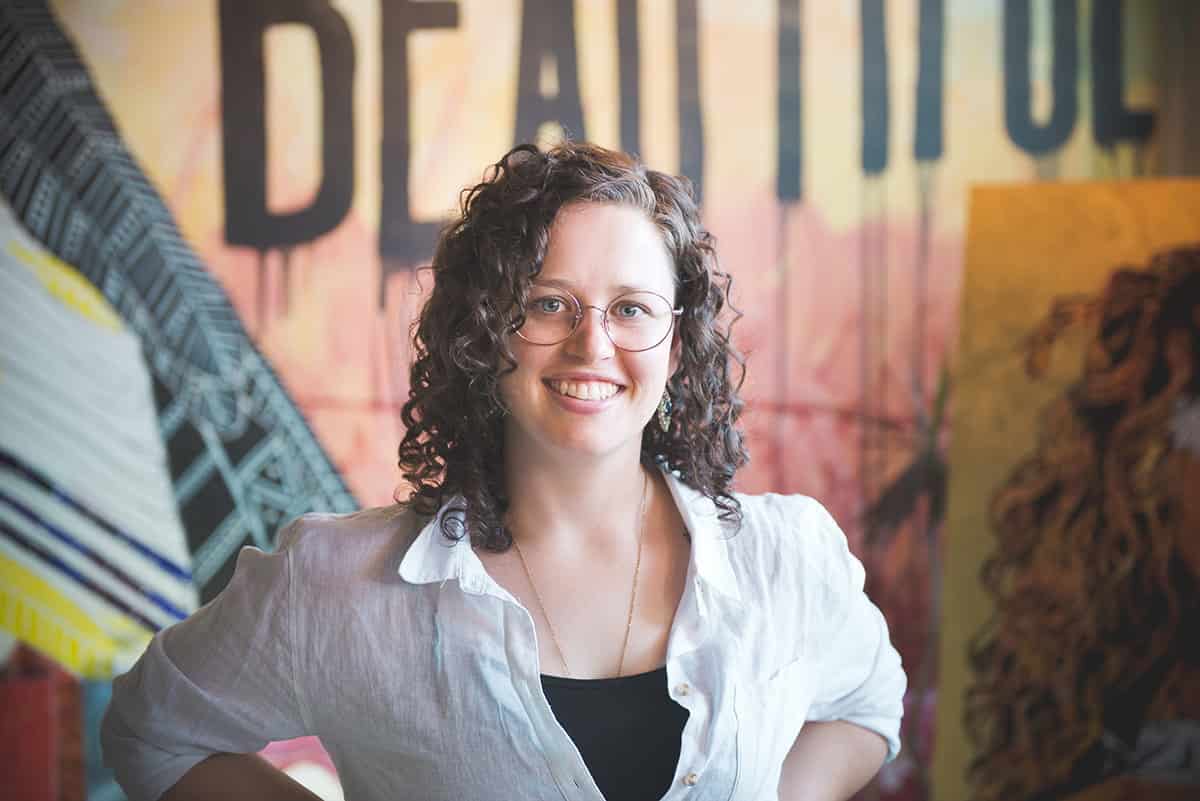 samantha covey
Reception Manager
Sam is a creative soul, currently studying a Bachelor of Health Science in Nutrition at Endeavour College of Natural Health, who comes with a background in photography and graphic design.She's always had a passion for food and cooking, and throughout her early 20's developed a keen interest in how food can impact your health. While she grew up on Brisbane's north-side, Sam had the opportunity to live in London a few years, allowing her to explore and photograph many of the beautiful cities around Europe!When Sam's not studying or cooking, you can usually find her in the garden, painting, or on one of the various hiking trails around Brisbane.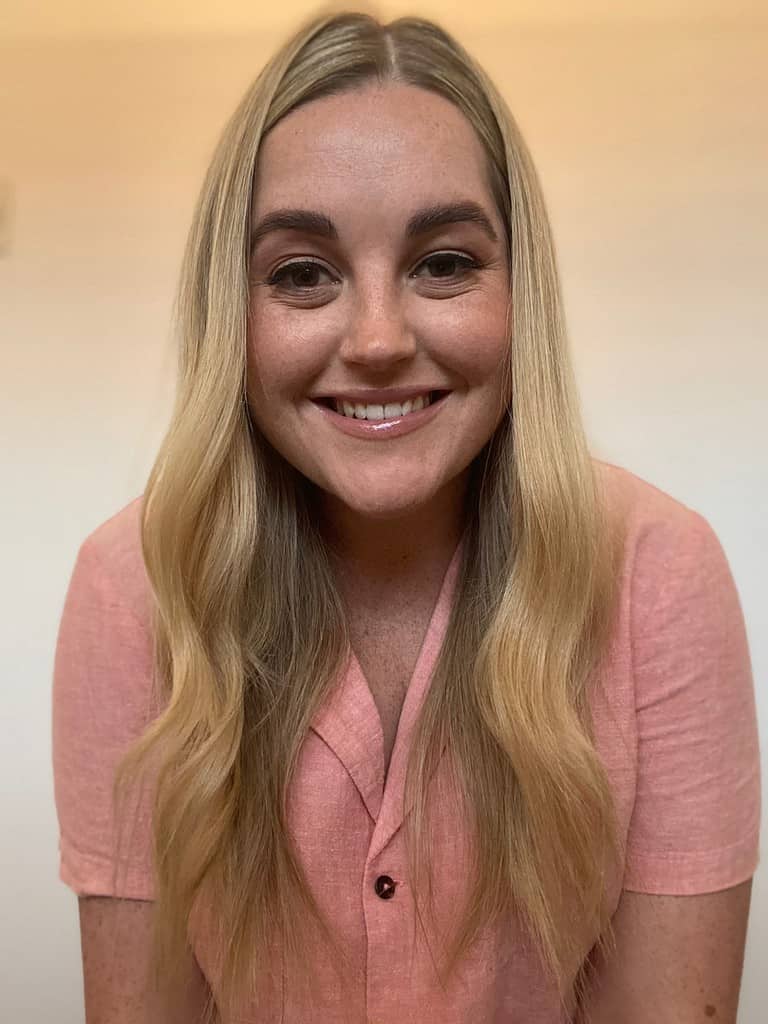 stephanie blakey
Receptionist
Stephanie is a reception and administrative professional with over 10 years of experience. She has worked across various industries, alongside a diverse range of professional groups, giving her the opportunity to perfect her skills as a professional administrator.
Stephanie's passion for travel led her to live in London and Toronto for over three years, enabling her to visit many amazing parts of the world and meet many incredible people along the way!
From a young age Stephanie has enjoyed an active lifestyle participating in many recreational sports. She still enjoys playing touch football and can find her most Friday nights tucked up on the couch watching the footy!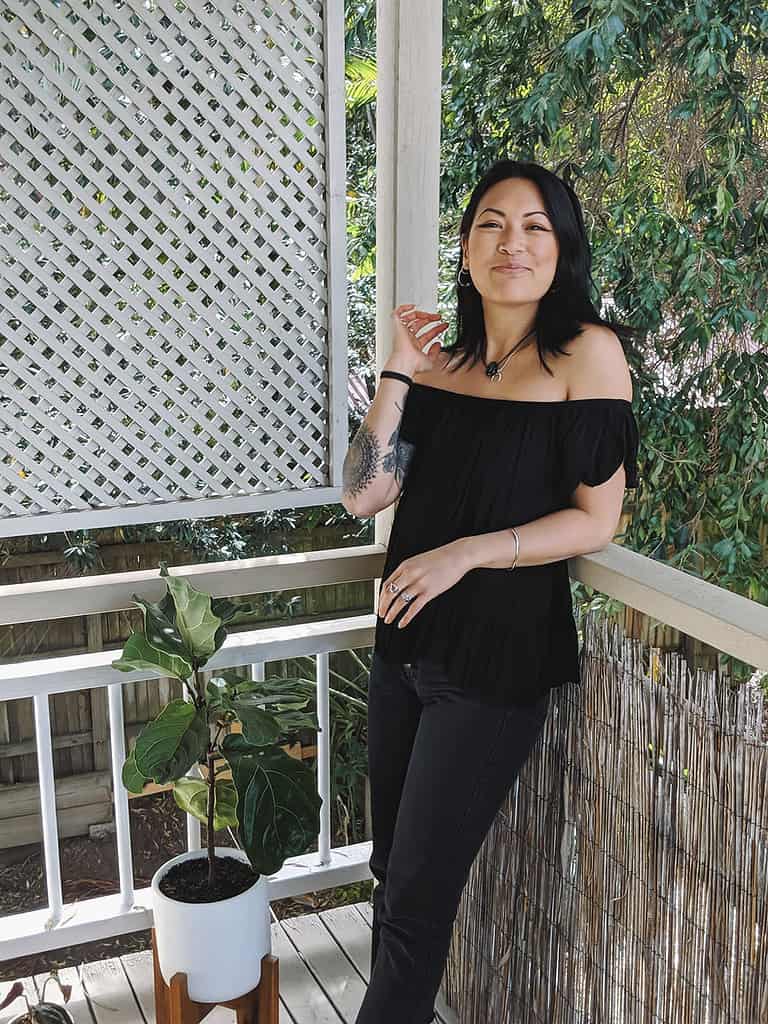 alexa tran
Receptionist
Alexa is additionally an integral part of the JCN Clinic reception team. Alexa works on reception alongside Michelle when not seeing clients in The JCN Clinic. When Alexa is not at the clinic, you will find her working at a bulk food store where she can encourage healthy cooking whilst minimising waste in her local community. Besides from working, Alexa appreciates the simple things in life such as cooking, reading recipes, being out in nature, watching permaculture videos and spending time with her dog. If you have any enquiries, you can always count on asking Alexa and Michelle and they'll do their best to help you!
---
jcn clinic recommended personal trainer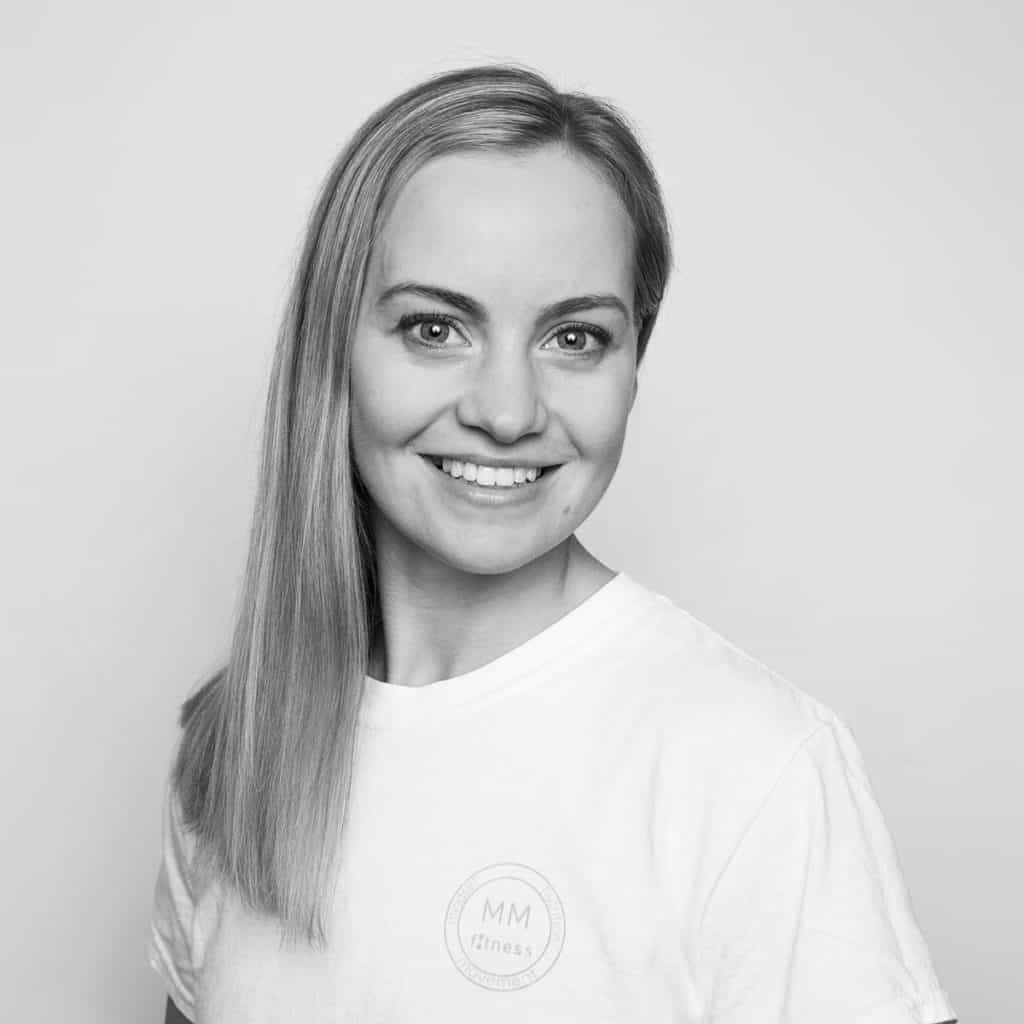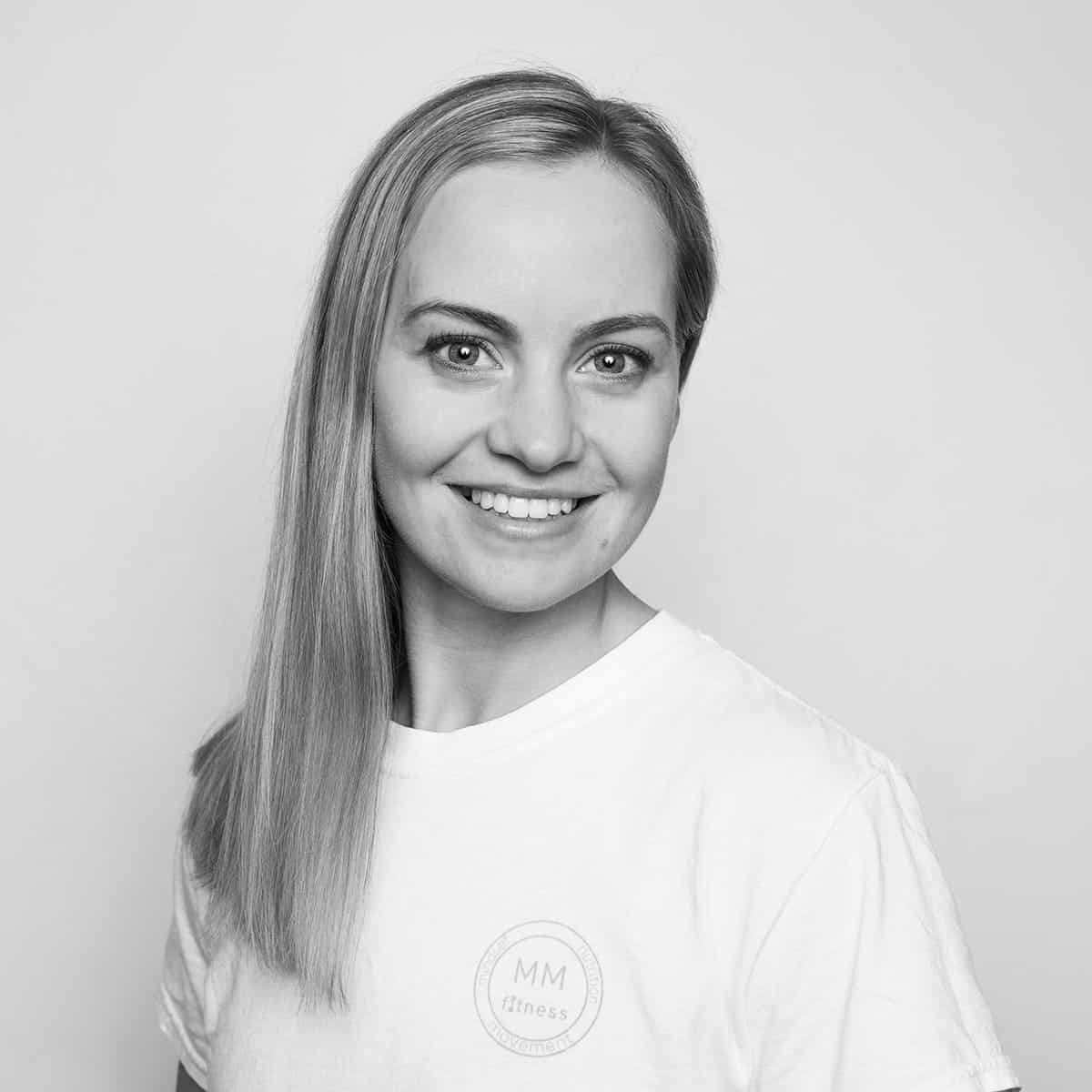 michelle maher
Personal Trainer
Michelle is an online strength coach who specialises in working with women to help them achieve their ideal body composition. She enjoys working with women from all backgrounds and with various training experience levels.
Primarily, Michelle works with women who are already training frequently, but not seeing results from their hard work. Michelle offers a personalised 1:1 coaching service to make your training fit your lifestyle. Michelle tailors every training program to the individual and takes the guesswork out of knowing what to do in the gym.
As part of the online coaching service, Michelle offers macronutrient coaching, helping individuals ensure they are eating enough to train, have energy and see results. Michelle's view on coaching is holistic and encompasses not only training & macros but also sleep, energy, menstrual cycle tracking and lifestyle.
Michelle is also a part-time student at Endeavour College of Natural Health, studying to become a clinical nutritionist (Michelle has worked in the past within The JCN Clinic reception team where her love of nutrition blossomed). If you would like to have a chat with Michelle, to see if online coaching is right for you, please feel free to message her on Instagram: , or say hello via Instagram or email: michellemaherfitness@gmail.com To see testimonials, feel free to read some reviews on Michelle's Facebook page here.