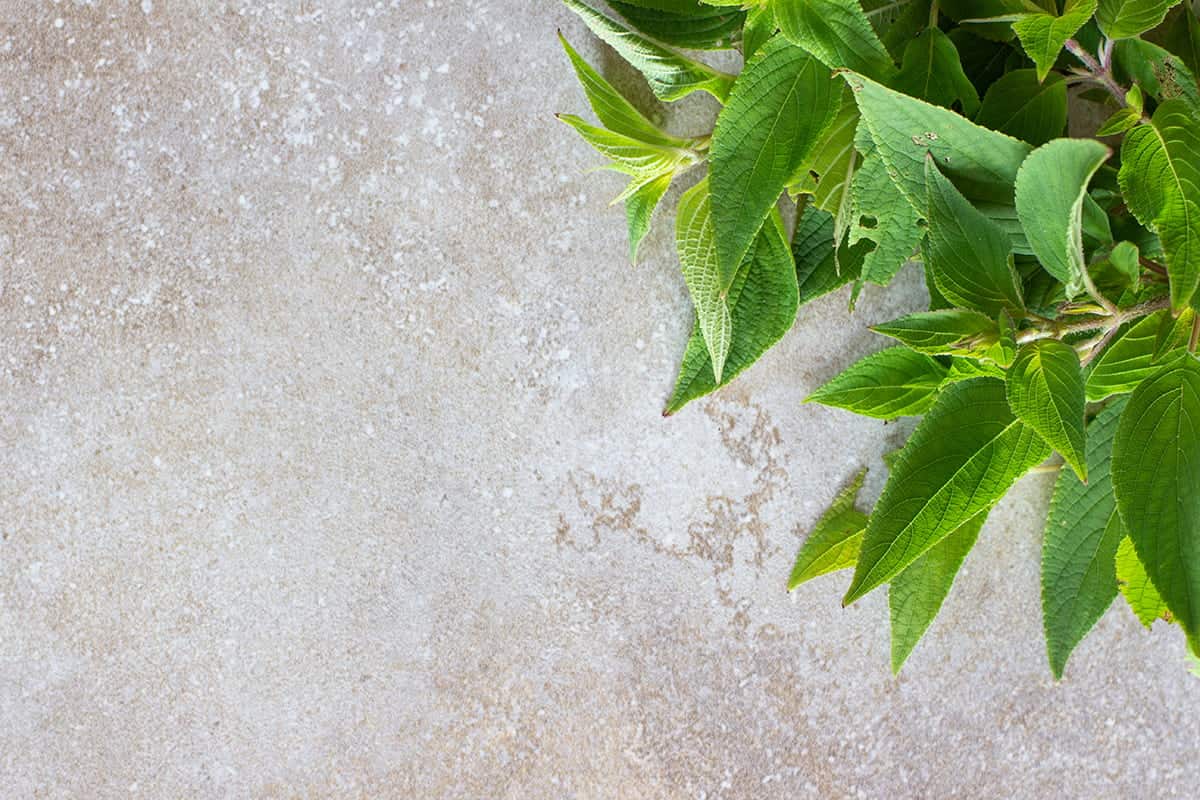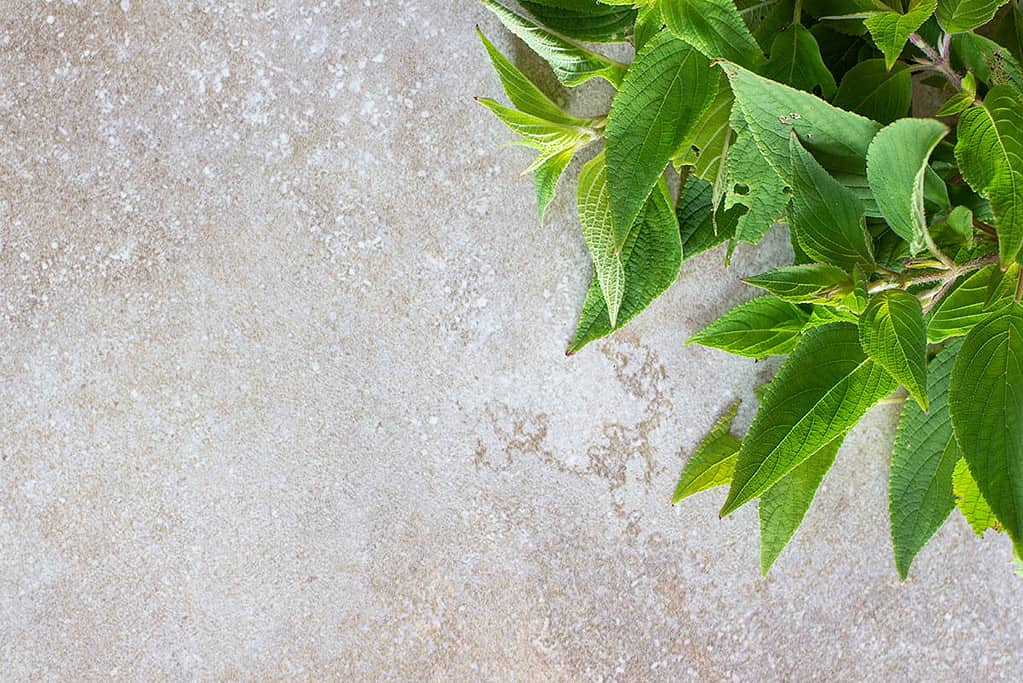 six vegetables & fruits you can eat nose to tail
As an avid organic garden lover (not tender – that's Hubbard's job) and detester of waste, it is only natural that my obsession with using every part of a vegetable or fruit has grown to a passion for nose to tail cooking with plants. At The JCN Clinic I am constantly encouraging my clients (and I know the rest of the JCN team does this too) to use plant produce outside the box. This not only means using vegetables and fruits you may not have used before, but also using the ones that you do use in different ways.
So often we discard parts of plants that can be eaten. These thrown away parts ironically often contain an abundance of nutrition that can really pimp up your daily nutritional intake. Why fill our bins, composts or even our chooks bellies when we could be enjoying the abundance and flavour they provide ourselves?
Therefore, in todays post I want to share with you just some of my top vegetables and fruit that you can eat 'nose to tail' in the plant based space.
can you eat beetroot leaves & stalks?
Besides eating the beetroot bulb itself, beetroot leaves and stalks are also edible. Beetroot leaves can be chopped up and used in salads as you would any other leafy green. As they are a bit more robust in texture, they also will stir fry well. The leaves are quite high in oxalates, so if you need to watch your oxalate consumption just keep this in mind.
Beetroot stalks are also an under utilised ingredient, often thrown away into the bin (or ideally a compost!). What most don't realise, is that they are delicious roasted! Somewhat similar to the crunchy shoestring chips.
Here are some recipe ideas for how to use beetroot leaves and beetroot stalks
Add chopped beetroot leaves into salads with massaged kale and nuts, also lovey with some goat's cheese – for example add into this Massaged Kale Salad
Add beetroot leaves and stems to pestos mixed with other herbs and leafy greens.
Wilt beetroot leaves down in stir fry's as you would asian greens
Toss beetroot stems in extra virgin olive oil and season well with salt and pepper, then roast for at least 30 minutes until super crispy.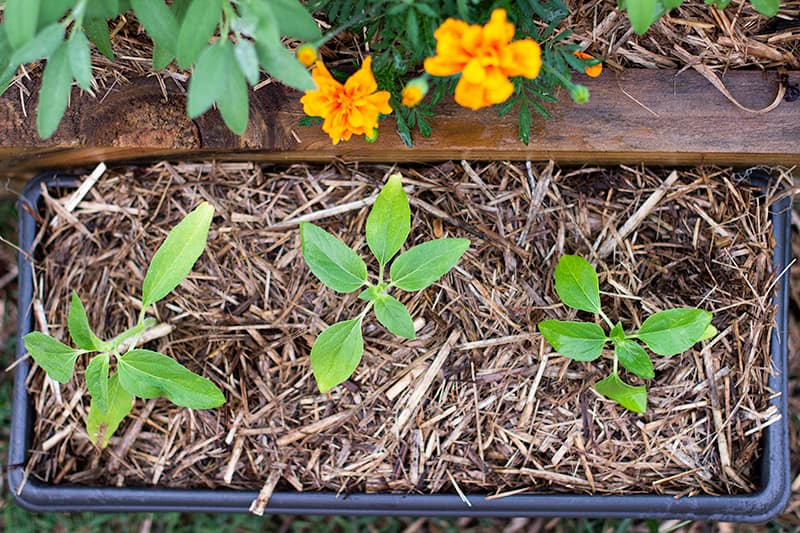 can you eat fennel leaves & how do you cook fennel bulbs?
First and foremost, let's talk about fennel bulbs. Many people have not used fennel bulbs in their cooking at all. They for this reason, are a highly underused vegetable that offers such an array of flavours and diverse cooking opportunities. Additionally, fennel is low in many common reactants that can upset a sensitive gut. A moderate amount is still considered low FODMAP (under 60g serve) and the fennel leaves are 100% low FODMAP.
Here are some recipe ideas for how to use fennel bulb and fennel leaves (fronds):
Fennel leaves (or fronds as they are also called) are lovely and soft, similar in look and taste to the herb dill. Instead of cutting the leaf ends off and discarding them, use them in a variety of ways such as:
Finely chop up fennel leaves and toss them through grain and root vegetable salads for a dill like flavour.
Add fennel leaves to pestos with other greens and herbs.
Chop and toss through pasta and risotto
Add to smoothies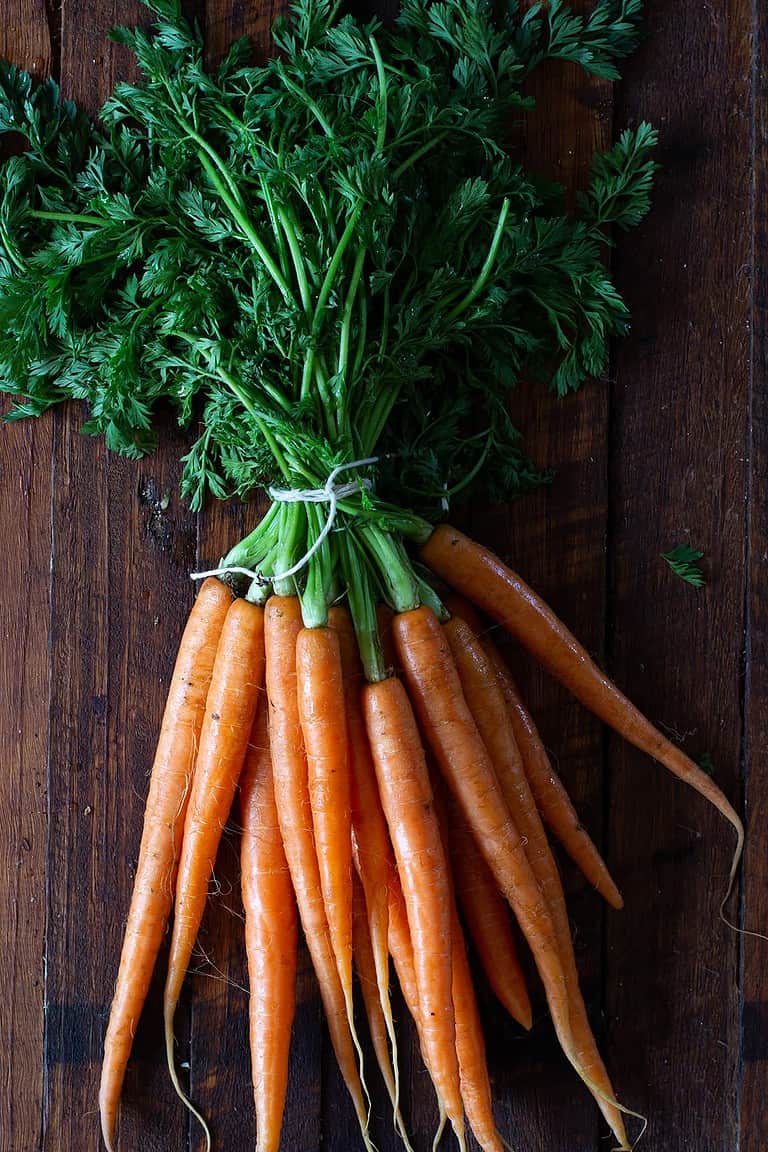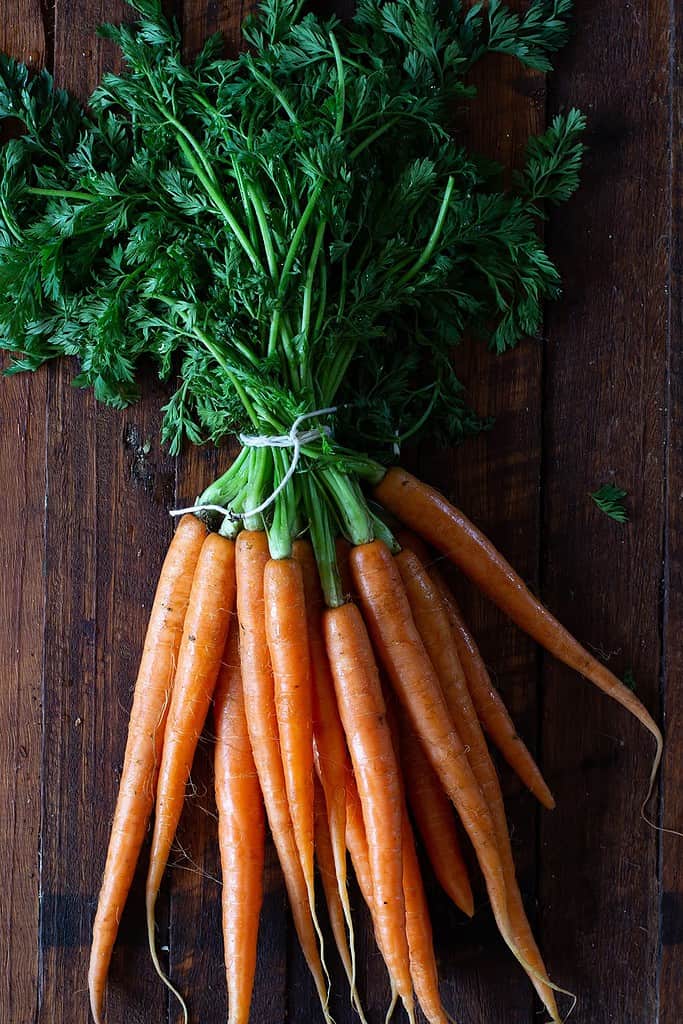 can you eat carrot tops?
Yes! Carrot tops are super delicious. They are actually quite strong in flavour and surprisingly taste just like carrot, with a little bit more of a typical bitter edge than greens have. Carrot tops can be used in cooking in a multitude of ways such as:
Added to pestos with other greens and herbs
Finely chopped and tossed through salads
Roasted intact with the whole carrot – you can find an example of this here with this mustard & honey roasted carrots w carrot tops
Chopped up and sautéed in with casserole and braise base ingredients like celery, garlic, onion and….carrot! Yep, just keep chopping up the stem and use the whole vegetable.
can you eat broccoli leaves and broccoli flowers?
If you have had a vegetable garden at anytime and tried to grow brassica vegetables such as broccoli, you no doubt have had the 'joy' of dealing with these plants bolting. Bolting means they grow too quick (often due to warmer weather) and instead of growing a nice broccoli head, they put all of their effort into producing loads of leaves and flowers.
Now, you can let this get you down and mutter a few cuss words, or you can take control and eat the bloody plant still! Yes, you can eat broccoli leaves and broccoli flowers!
Broccoli leaves when picked small and young can be chopped up and used in salads, pestos and stir fry's. As they get a bit older and bigger, they can get a bit fiberous, so I'd recommend using them in pestos more so. If you try and stir fry or roast the bolted stems when they are a bit old they are like eating hair. Trust me, I've made that mistake.
The flowers are beautiful and make a lovely addition to any salad or plating situation where you want to get a bit fancy.
Here are some ways that you can use broccoli leaves and broccoli flowers:
Add to pestos with other fresh herbs
Roughly chop and stir through risottos, pasta and curries
Freeze and add to smoothies as your 'green'
Roast up with your tray baked vegetables
Use the flowers in salads, on top of smoothies, pancakes – you name it!
can you eat snow pea tendrils and snow pea leaves?
To some of you this might be a no brainer, but I do know that there are still many who are unaware that you can eat the entire plant of a snow pea. The lovely snow peas that grow off this plant are of course the cream of the crop, but you may be surprised just how delicious the snow pea tendrils and snow pea leaves are too.
Snow pea tendrils and snow pea leaves have quite a subtle flavour, with a sweetness similar to the snow pea itself. They do not have the bitterness that most other greens tend to have.
Here are some ways that you can use snow pea tendrils and snow pea leaves:
As a leafy green in salads
Roughly chop and stir through risottos, pasta and curries
Add to pestos with other fresh herbs
Need personalised nutrition advice catered to your needs?
If you are after personalised nutrition advice and dietary planning individualised to your health and dietary needs then contact us at The JCN Clinic with your enquiry. We are always happy to answer any questions you have!
can you eat citrus peel?
So often citrus peel is discarded. The peel and pith of citrus such as lemon, limes and grapefruits are teaming with nutritional benefits! The peel and pith of citrus fruits like tangelo, blood orange, lemons, lime and tangerines contain potent phytochemicals known for their anti-inflammatory activity. Such phytochemicals such as naringenin have been shown in studies to enhance DNA repair, a vital antioxidant for fighting against mutagenic cells. (1)
Flavour wise, using the peel and pith of citrus in cooking really dials up the flavour. I akin it to a short cut to adding in preserved lemons, as the citrus flavour is super strong and punchy.
Here are some ways that you can use citrus peel and citrus pith:
Added into pestos and dips (just throw in the whole lemon) like with this Silverbeet & Dill Pesto.
Finely diced and tossed through salads after squeezing out the citrus juice
Roasted till softened and then roughly chopped, then tossed through roast vegetables
Added to smoothies
Finely chopped and added to porridge – think tangelo or orange flavoured porridge with cacao.
Finely chopped or blended into cake batters, muffin batters or pancakes batters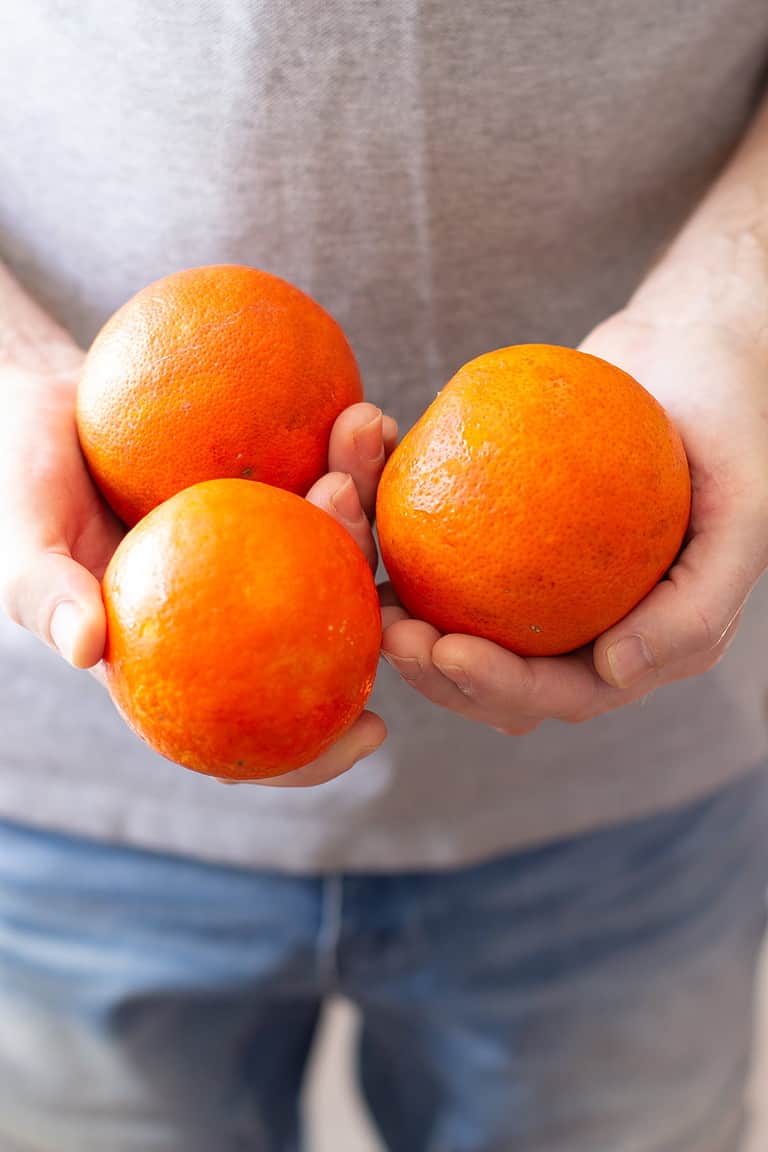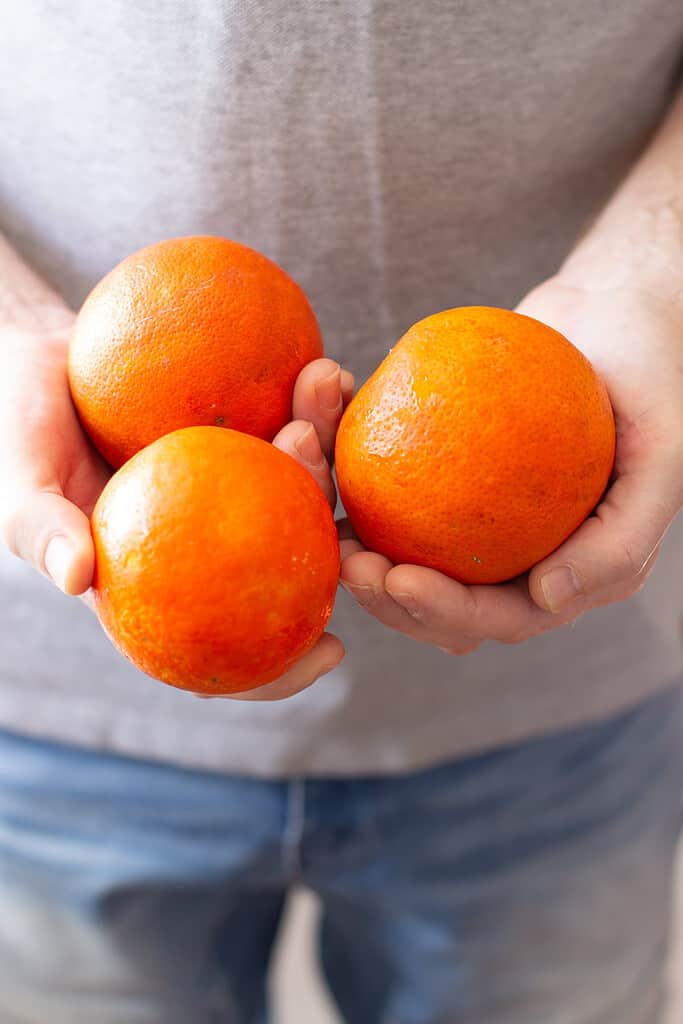 Ideally this blog post has widened your imagination regarding some alternative ways to use the produce in your fridge (or garden), to maximise not only its use, but also your nutritional intake. Eating plants 'nose to tail' is such an exciting way of creating new dishes that you have not tried before and minimising waste. Realistically, the majority of plants can be eaten in this manner, with only a select few that you need to be mindful of.
If you have some favourite recipes of ways of nose to tail cooking with plants then I'd love to hear from you! Please leave me your thoughts below. xo
Jessica Cox is a qualified practicing Nutritionist with a Bachelor Health Science (Nutrition) and over 15 years of clinical experience. She is the founder and director JCN Clinic, published author and established recipe developer. Jessica is well respected within health and wellness space for her no fad approach and use of evidence-based nutrition.