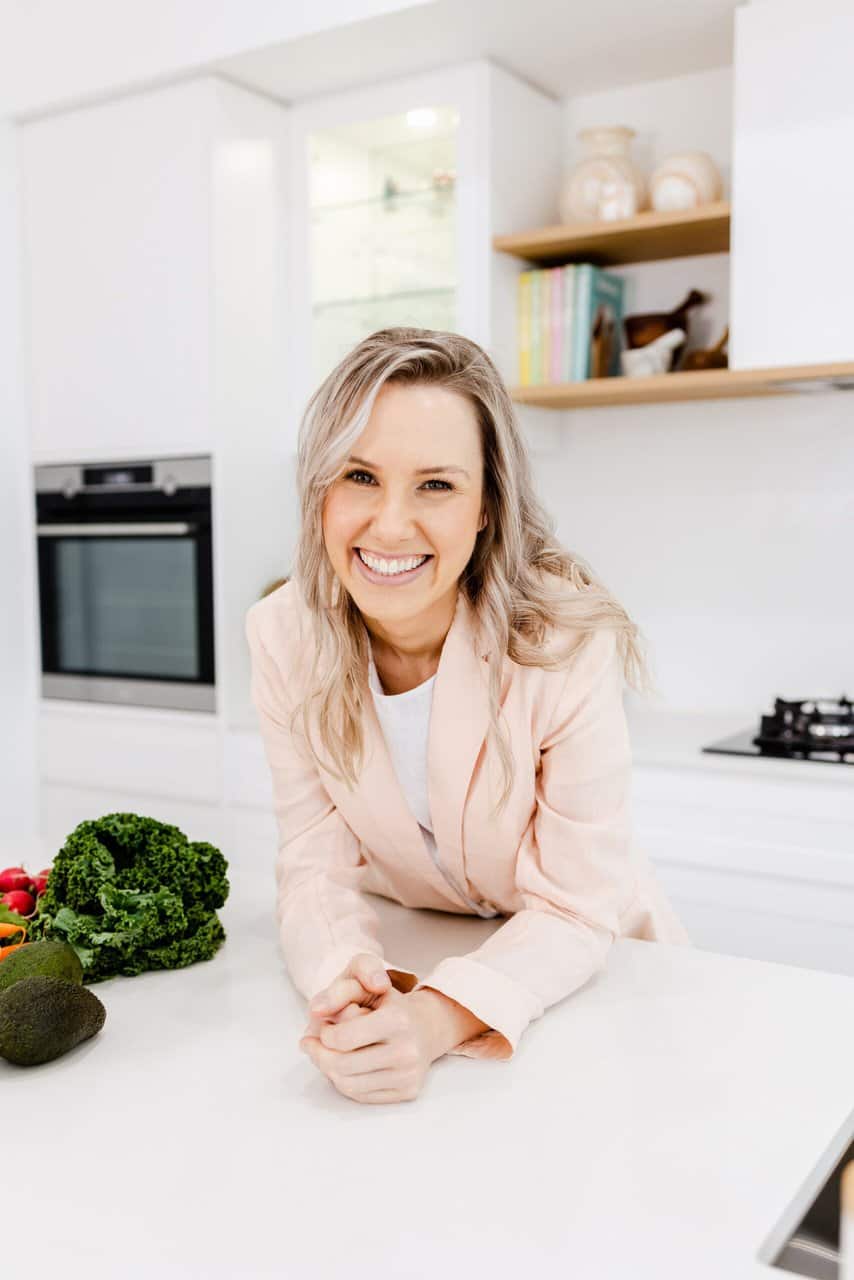 Meet Christine! JCN Clinic Brisbane Nutritionist
Meet Christine Smith, the newest member of The JCN Clinic Nutritionist team! Christine has a Bachelor of Health Science in Clinical Nutrition (Nutritional & Dietetic Medicine). Akin to our other JCN Nutritionists, Christine is super passionate about uncovering the root cause of complex and chronic health complaints, with special interest in long-standing digestive issues and chronic fatigue. We are super excited to have Christine join our team here at The JCN Clinic.
As always, we want you to get to know Christine, so let's take this opportunity to formally introduce her to the JCN team…
Hi Christine! Tell us a bit about yourself and where you are from.
Hi! I'm Christine, a born and bred Queenslander. My family is originally from Victoria, however I was born and raised on the sunny Gold Coast. I think that's way you'll find I'm never far from the beach, it's my happy place! I discovered my love of nutrition and all things healthy living a little later in life. After experiencing the healing power of food firsthand and its impact on our health, I couldn't help but pursue a career in the industry. It's been over 10 years since I first fell in love with nutrition and I'm so grateful that I now get to share that passion with my clients.
What drew you to a career in health and nutrition?
Like many young adults, as I began to fend for myself, buying my own groceries and cooking my own meals, I never gave much thought to the significance of diet or nutrition. However, through a series of events, in my early twenties I started to connect the dots between what goes on our plate and our overall health. That spark soon turned into an undeniable passion for all things nutrition. It wasn't until after commencing my studies, that I realised many of the symptoms I had experienced growing up weren't actually normal, and that diet played a significant role in their development. Looking back, it seems obvious that what we eat affects how we function, and that signs and symptoms are the body's way of letting us know things are out of balance. However, I do believe that unfortunately today's modern lifestyle is not always conducive or supportive of living a healthy lifestyle. Therefore, part of my reason for pursuing a career in the nutrition industry, is to help others understand just how much food and nutrition impacts their quality of life. Further to that, I love to support clients in finding simple and manageable ways to optimise their nutritional intake and overall health.
As a Nutritionist, what does 'healthy eating' mean to you?
I believe healthy eating is a balance between eating foods that are the most nutritionally beneficial for each individual, coupled with foods that bring you joy. I don't subscribe to any specific diets, as I have rarely seen true health found in the extremes. Rather, I believe optimal health lies in prioritising a wide variety of whole foods, inclusive of vegetables, fruits, grains, legumes, nuts, seeds and animal-based proteins. Essentially, I believe in eating as close to nature as possible, limiting highly processed and refined foods and savouring each bite.
Like what you're seeing? Subscribe for new recipes and nutrition tips every week!
What are you super passionate about in the nutrition space? Is there a niche area in particular that absolutely fills your cup?
I'm especially passionate about uncovering the root cause of complex and chronic health complaints. Whether it's long-standing digestive issues, chronic fatigue syndrome or a collection of symptoms you can't seem to get to the bottom of. I love putting on my detective hat and investigating the mechanisms that may be at play. From there, I love to utilise both food and nutraceuticals to treat the underlying cause/s and create manageable strategies to optimise the individual's health outcomes for the long term. I'm also passionate about integrating nutritional medicine and lifestyle methods to ensure each client's case is approached from all angles.
Need personalised nutrition advice catered to your needs?
If you are after personalised nutrition advice and dietary planning individualised to your health and dietary needs then contact us at The JCN Clinic with your enquiry. We are always happy to answer any questions you have!
What are three staple ingredients you can simply cannot live without in your pantry/kitchen?
Tahini! At this point I think it runs through my veins. But if I'm being honest, I could say any and all nut or seed butter. It's not uncommon to find 10+ jars of varying kinds in my pantry at any one time!
Garlic! Dried or fresh, it goes into almost everything I cook.
Cacao powder. I'm not a coffee drinker so I love making a pimped up hot cacao.
What is your favourite meal?
I'm not sure this is technically a meal, but I love a good Acai bowl! Especially as the weather warms up. It simply must be topped with crunchy granola and copious amounts of peanut butter!
Do you have a cooking idol? Someone who inspires you in the kitchen…
I can't say I do have a cooking idol. This might be somewhat controversial as a nutritionist; however, whilst I do enjoy getting creative in the kitchen, I wouldn't say it comes as naturally to me as others in the industry. I think people often associate nutritionists with being especially skilled in the kitchen, which is not always the case. So, I do understand when clients have limited abilities, time or even interest when it comes to getting in the kitchen.
Having said that, I have always been inspired by the JCN founder, Jessica Cox. Yes, Jessica creates incredibly delicious recipes, however I'm most inspired by what she has done in the gut health arena. Often when working through digestive concerns it can feel like so many foods are off limits. Jessica has opened up a world of possibilities for those following restrictive dietary protocols, and I've seen firsthand how impactful that is for clients.
What are your interests outside the JCN Clinic?
I love spending time amongst nature and I'm never far from the beach. I also love yoga, exploring local markets, and catching up with friends and family either for a picnic or brunch.
Where can we find you on social media & join in on everything that you have shared and inspire us with?
You can find me on Instagram and Facebook @christine.nutritionist please come over and say hello!
---
We are super excited to have Christine join our team here at The JCN Clinic, Christine is available for consultations at The JCN Clinic on Monday's & Wednesdays with bookings online here . Alternatively you can contact us at The JCN Clinic reception with any queries or questions.
Jessica Cox is a qualified practicing Nutritionist with a Bachelor Health Science (Nutrition) and over 15 years of clinical experience. She is the founder and director JCN Clinic, published author and established recipe developer. Jessica is well respected within health and wellness space for her no fad approach and use of evidence-based nutrition.