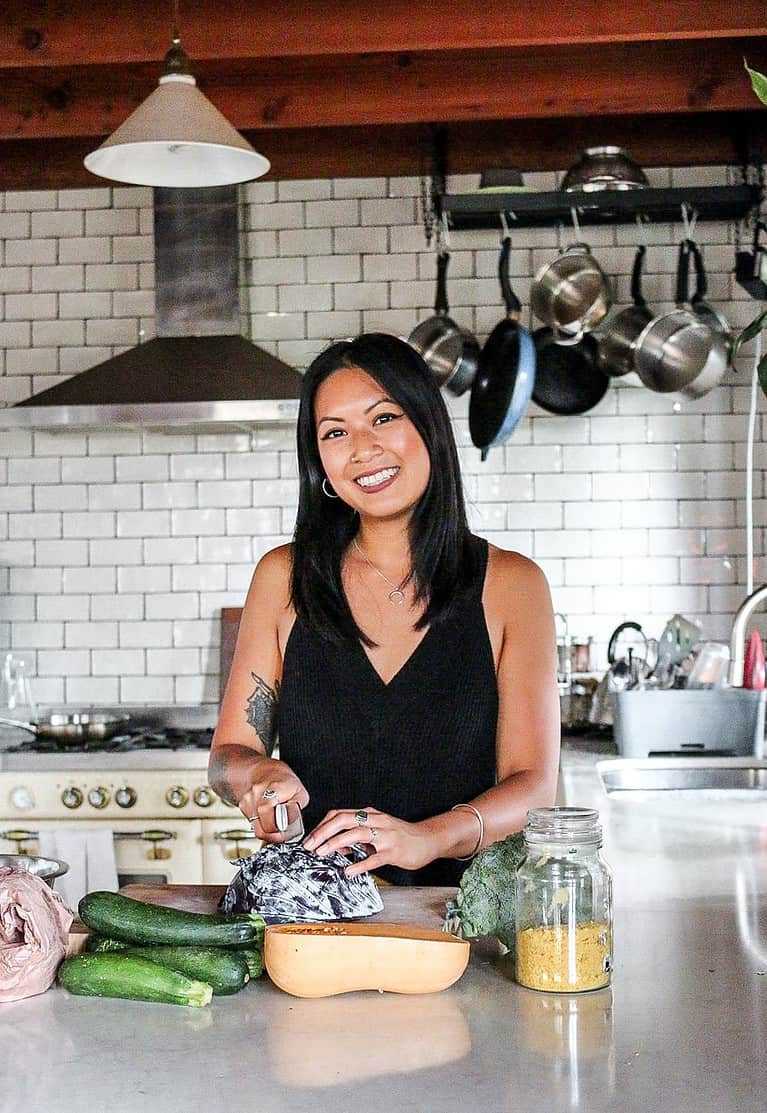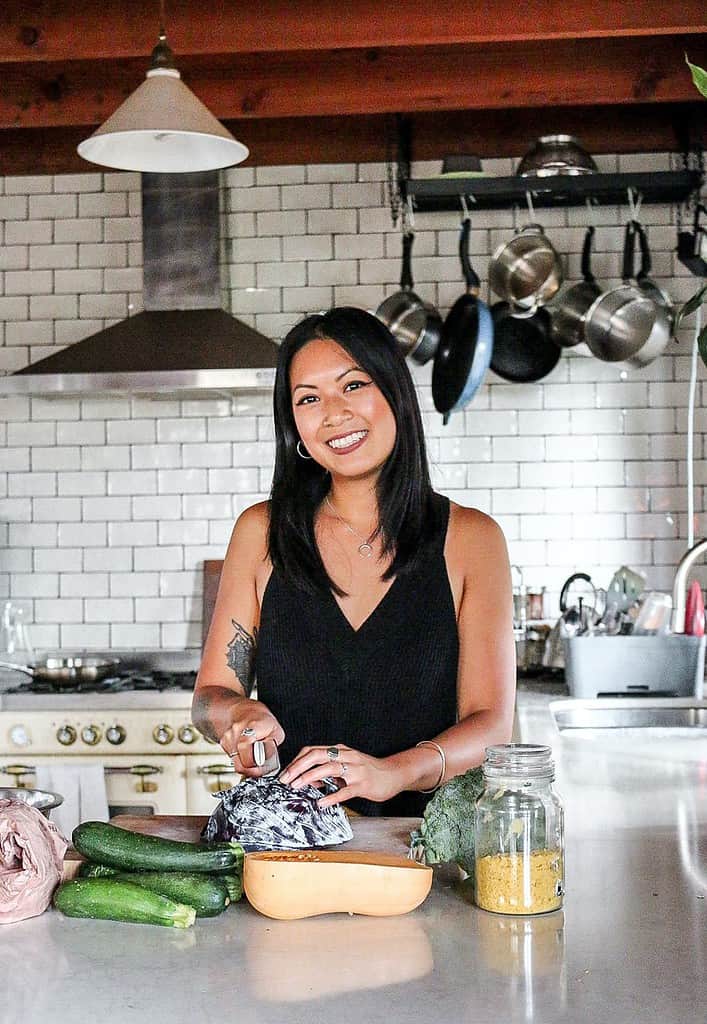 meet alexa, jcn clinic brisbane nutritionist
Meet Alexa Tran, the newest member of the JCN Clinic Brisbane Nutritionist team! Alexa has a Bachelor of Health Science (Nutritional and Dietetic Medicine). Alexa is passionate about educating individuals on how they can take control of their own health using food and nutritional therapy. We are super excited to have Alexa join our team here at the JCN Clinic. As always, we want you to get to know Alexa and what makes her tick, so let's take this opportunity to formally introduce Alexa to the JCN team and ask her a little bit about herself….
Hi Alexa! Tell us a bit about yourself and where you are from.
Hi 🙂 I'm a nutritionist with a Bachelor Degree of Nutritional Medicine. Adelaide is my hometown, however, I lived in 3 other cities before calling Brisbane my home. I was quite the traveller in my early 20s, as I was always fascinated to learn about other cultures and explore different cuisines.
Food and nutritional therapy is something I am incredibly passionate about (like all of us ladies at the JCN clinic!). My aim is to always provide the opportunity for people to be heard and help educate them on how nutrition plays a significant role in supporting the human body and mind.
What drew you to a career in health and nutrition?
As a child I never took interest in nutrition or in my own health in fact. I suffered from chronic digestive and reproductive issues which caused me a lot of distress for quite some time. After years of trying to "fix" whatever was going on with me, I learned that it wasn't quite easy to get the help I needed. Thankfully, I met a holistic health practitioner who helped open up my world to natural medicine. From there on is where I invested my energy and time to learn about the nutritional biochemistry.
As a Nutritionist, what does 'healthy eating' mean to you?
This is different for everyone but I believe all healthy diets focuses on unprocessed (or very little processed) wholefoods, clean and seasonal produce. Each person will have different requirements depending on their health status, cultural background, genetics and life stage, so it's important to be aware of each individual's needs. Practicing mindful eating or eating in a relaxed state is also key to healthy eating. Our body will reduce the ability to absorb the nutrients from our food if we are constantly stressed, so supporting our nervous system is also an important factor of 'healthy eating'.
I know you are passionate about helping those struggling with weight issues related to underlying metabolic, gut and hormone issues. What are two common signs/symptoms you see that woman/men may experience that are red flags pertaining to these underlying drivers?
Rapid weight gain and difficulty in losing the gained weight, particularly visceral fat coupled with anything from skin issues to experiencing fatigue, changes in bowel motions and appetite are some of the key indications that it could be related to the gut microbiome and hormonal imbalances. The reason I list more than 2 is because it's not about treating the weight but rather looking at the whole picture and addressing root cause. I think it's important to understand that if someone is struggling to get to their healthy weight, it could be a by-product of something else that's going on in the body.
Need personalised nutrition advice catered to your needs?
If you are after personalised nutrition advice and dietary planning individualised to your health and dietary needs then contact us at The JCN Clinic with your enquiry. We are always happy to answer any questions you have!
What are three staple ingredients you can simply cannot live without in your pantry/kitchen?
I don't go a day without adding some type of seeds to my meals because they hold such nutritional value and are very versatile. Some of my favourites are pepitas, sunflower seeds and hemp seeds. Also, Matcha powder and tahini paste are must haves for me!
What is your favourite meal?
I honestly couldn't go past a warm roasted salad. I love the variety of flavours, it's also nourishing and satisfying. Top up with some seeds and tahini.. and I'm happy!
Do you have a cooking idol? Someone who inspires you in the kitchen…
That's probably going to be my mum. She loves to cook delicious meals for the family which inspired me to learn how to cook.
What are your interests outside the JCN Clinic?
I'm a bit of a traveller. Although, I'm now committed to the JCN Clinic so don't worry, I won't be moving anywhere anytime soon :). My favourite thing to do is to be out in nature, particularly when the sun is out. I feel my complete self when I'm out hiking, camping or at the beach. I think I spend enough time indoors during the week (like the many of us!), so I like to get outside as much as I can.
Where can we find you on social media & join in on everything that you have shared and inspire us with?
Feel free to say hello or leave a comment on my Instagram page @alexatran_nutritionist. You will get to know what type of foods I cook, maybe learn some nutrition facts and discover some cool food hacks
---
We are super excited to have Alexa join our team here at the JCN Clinic, and to celebrate we are offering 15% OFF INITIAL CONSULTATIONS W ALEXA FOR ALL OF JULY WITH ALEXA! To take advantage of this offer, just email or call us at The JCN Clinic, OR book online here with Alexa.
Alexa is available for consultations at the JCN Clinic on Thursday's and Fridays. To make a booking with Alexa please contact us at the JCN Clinic reception or book online here.  
Jessica Cox is a qualified practicing Nutritionist with a Bachelor Health Science (Nutrition) and over 15 years of clinical experience. She is the founder and director JCN Clinic, published author and established recipe developer. Jessica is well respected within health and wellness space for her no fad approach and use of evidence-based nutrition.