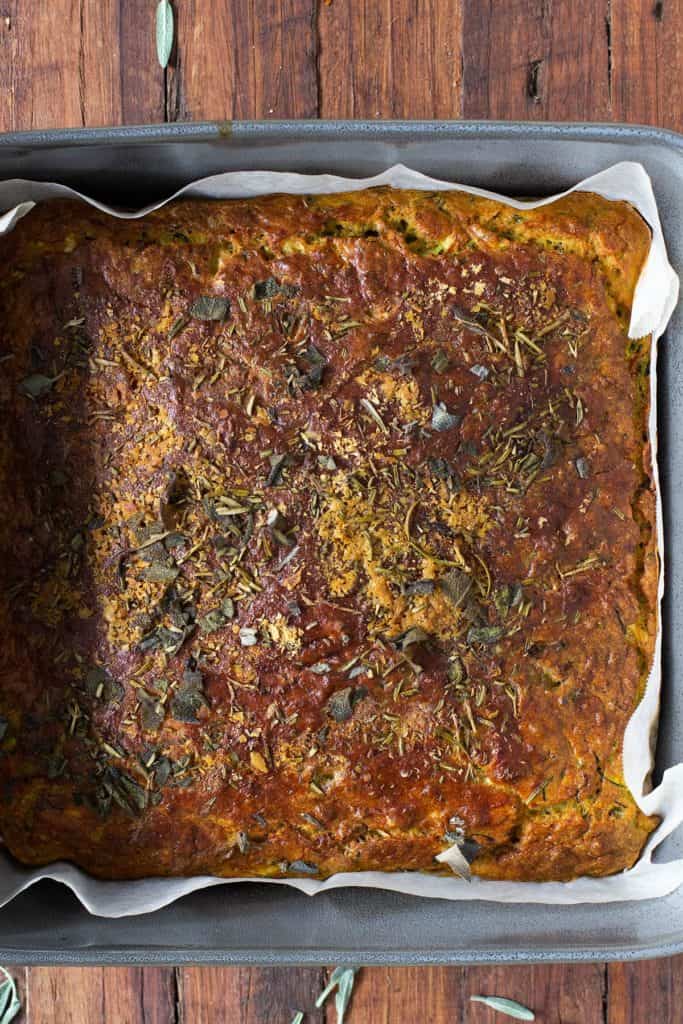 best zucchini slice recipe ever
This recipe for healthy zucchini slice is one of those meals that you can eat at anytime of the day. From a satisfying macronutrient balanced breakfast through to a sit down dinner with a lovely rocket salad on the side, its super adaptable. This gluten-free, dairy-free zucchini slice recipe is also loaded with flavoursome and medicinal herbs such as sage and rosemary, also packing in some fantastic anti inflammatory and anti microbial properties. This recipe is also perfect for those looking for a gluten free zucchini slice and/or a dairy free zucchini slice option.
This easy zucchini slice was also inspired by a collection of homegrown ingredients, from our own and also family and friends. It's our true desire to be able to swap produce like this in the future once our garden is more established, but for now we are more 'takers' than 'givers'. In saying this our eggs took centre stage in this recipe thanks to our new ladies here at our Badger Creek dwelling. Out of our three chickens, two are laying with one hopefully joining in on the action soon. We were really excited to get chickens and be able to have our own eggs, but I don't think either of us realised how much joy they would bring us. They are new pets that follow us everywhere the moment we step into the yard.
Dameon has named them (I'm not allowed to say what their names are apparently, as its way too un-PC) but realistically they come running to either "chook, chook, chook" or the shaking of their food container. They follow Dameon around the yard like puppies and of course shit everywhere. A few days ago we thought a fox had got one of them and we spent an hour looking everywhere, beside ourselves at the thought that she had been taken. When we had given up with heavy hearts and resigned to having to build a higher fence (or get a dog) the neighbour yelled out "Dameon, I think your chicken is on our front porch!". Wtf. Never have we been so happy to see a chicken.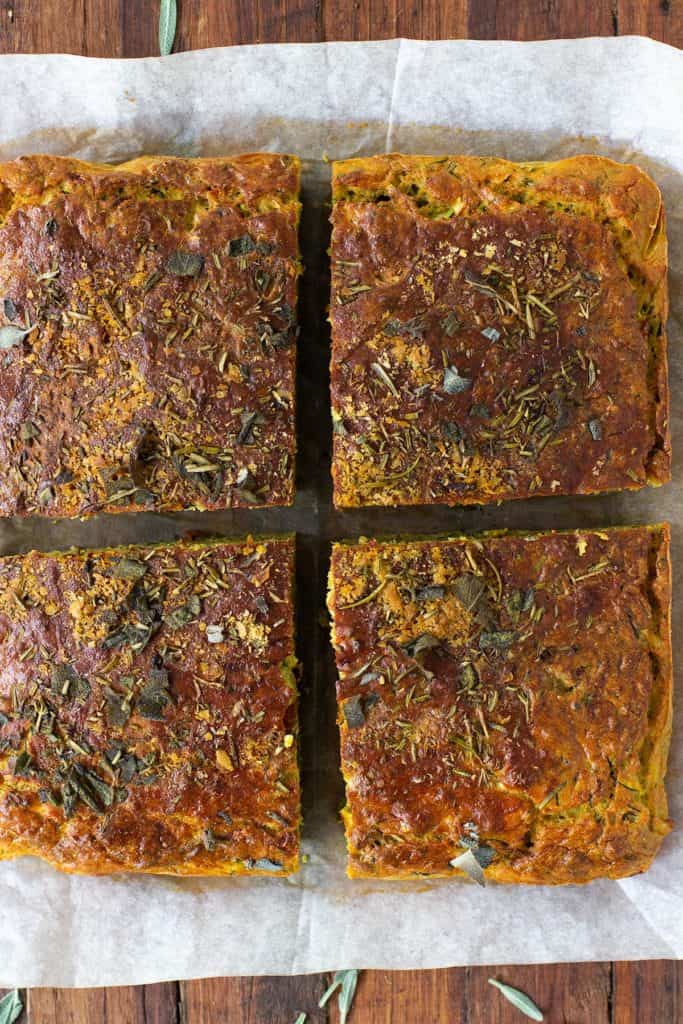 It's also probably good that we have our own source of protein (eggs) and vegetables since the worlds gone mad. I think we might be having to use the kale leaves as toilet paper if things don't settle down soon. It seems no-one is that keen on buying tempeh still as that wasn't an issue at our health food store. Maybe all of the raided supermarket isles might see people having to use unfamiliar grains like 'millet' and 'buckwheat'. #nutritionistwins
Like what you're seeing? Subscribe for new recipes and nutrition tips every week!
Of course, The JCN Clinic continues to do our best to provide support in the space of building immunity and sharing antiviral nutritional tips. We are careful about not playing into the media hype, but aim to provide accredited nutritional knowledge in this space. We've recorded a podcast for you, JCN Top Tips On Boosting Your Immunity, and will answer any questions that you have in the coming weeks in the nutritional space. At current though we know that most probably anyone that is not elderly or convalescent is likely to only experience very mild symptoms of the Corona Virus (like a mild cold). Therefore, taking the nutritional tips that we have provided and applying these should for most of you really see no major health outcomes.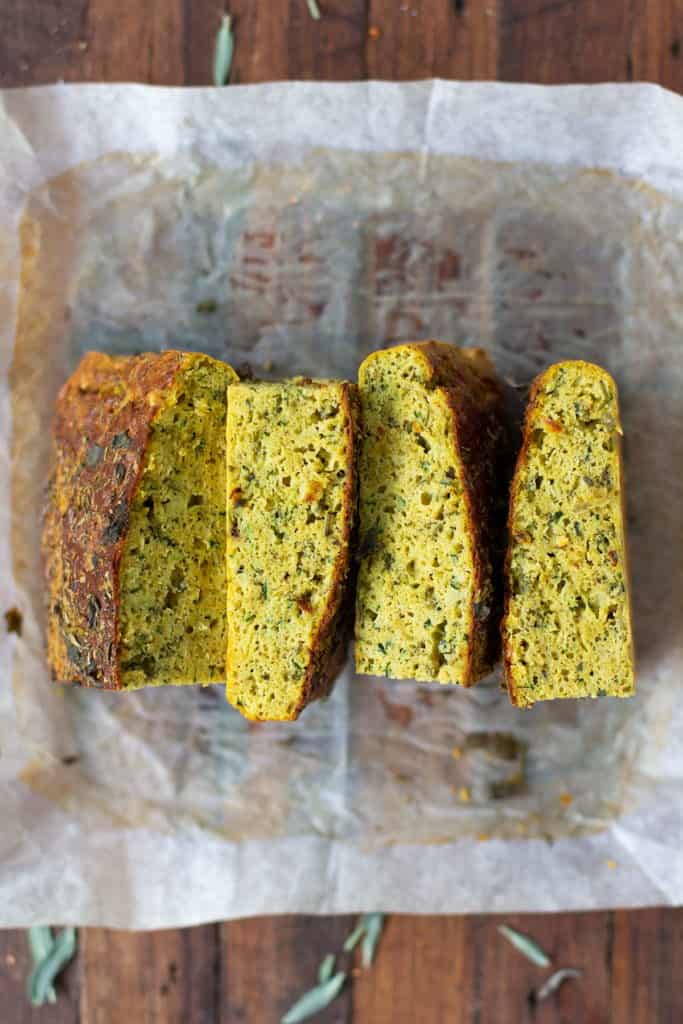 vegetarian zucchini slice recipe plus other baking adventures
In the interim we all wait out the coming weeks and see where this all leads. For myself, its no major shift in lifestyle anyway as we spend most of our time on our small piece of land here with the chooks. I'm still going to my (now very empty) gym for morning workouts and doing the obligatory wipe down of equipment after sweating all over it. I plan to do a drive when I get a chance to the bulk health food stores as we are low on stuff and I'm hoping when I get there that no-ones gone cray cray over the buckwheat, dandelion tea, nutritional yeast, sorghum flour, almonds and dates.
So if you have more time than usual on your hands in these weeks ahead in your own home, why not take some of those hours to get a bit creative in the kitchen and try some new dishes. I know a lot of you drool over recipes here but have not made them – most likely ear marked for 'when I have a chance'. Well maybe nows 'said time in advance' and you can finally make a loaf of Gut Friendly Bread or a batch of Banana Muffins. You could kill two birds with one stone and make the Chicken & Brown Congee and/or the Kale, Lemon & Olive Pesto to boost your immunity at the same time. Of course, there is this glorious, best ever recipe for zucchini slice to add to the list as well. Happy quarantine baking!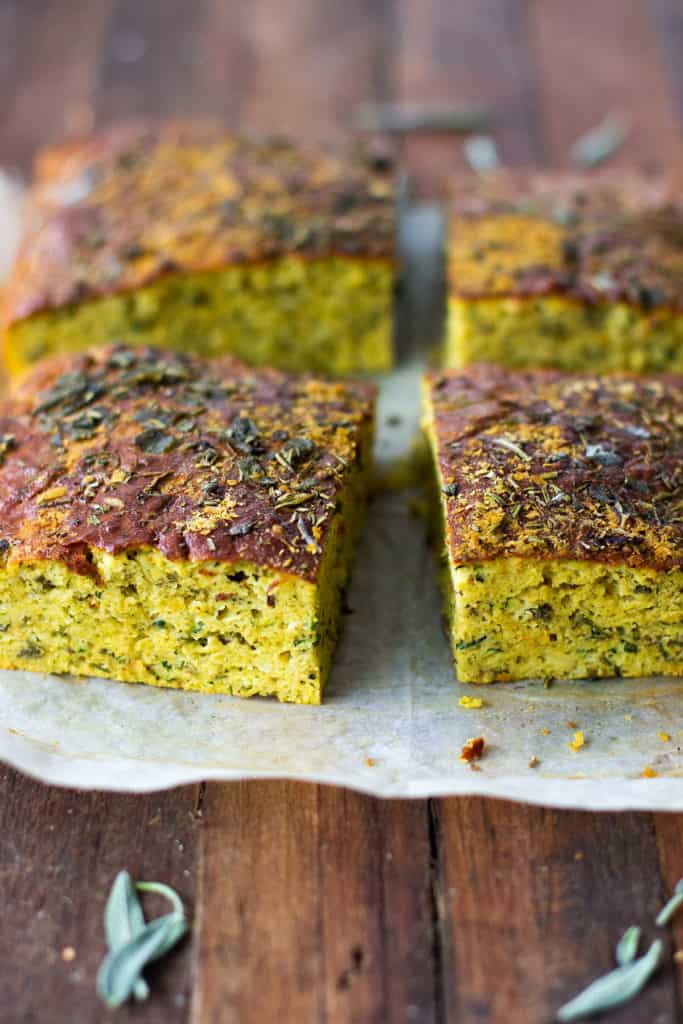 Need personalised nutrition advice catered to your needs?
If you are after personalised nutrition advice and dietary planning individualised to your health and dietary needs then contact us at The JCN Clinic with your enquiry. We are always happy to answer any questions you have!
best ever zucchini slice recipe
serves

4

preparation time

20 min

cooking time

30 min
ingredients
3 cups (380g) grated zucchini
6 medium sized eggs
1/2 teaspoon salt
1/2 teaspoon cracked pepper
¼ cup extra virgin olive oil
½ cup nutritional yeast
1/8 cup finely chopped rosemary + a little extra for the top
¼ cup chopped sage + a little extra for the top
1 clove garlic, mashed well (adaption below for low fodmap/SIBO diets)
1 cup sorghum flour
2 teaspoons baking powder
method
This recipe for Zucchini Slice can be made low fodmap by using garlic infused extra virgin olive oil instead of the clove of garlic.
Preheat the oven to 180c. Line a square baking tin with baking paper and set aside.
Take the grated zucchini and either place in a nut milk bag or in a clean cloth and squeeze tightly allowing the liquid to run out. Continue squeezing, removing the bulk of the liquid, but don't worry about making it bone dry. Set aside.
In a seperate medium sized bowl combine the eggs with the salt, pepper and extra virgin olive oil. Beat well, then whisk in the nutritional yeast, rosemary, sage and garlic.
Pour the egg mixture into the bowl of grated zucchini and mix well with a wooden spoon. Now add in the sorghum flour and baking powder and mix once again till the batter comes nicely together.
Pour the zucchini slice batter into your pre prepared baking tin and even out the top. Take any remaining chopped rosemary and sage and scatter over along with a little additional nutritional yeast if you have it. Finish with a drizzle of extra virgin olive oil over the top straight from the bottle.
Place the zucchini slice in the oven and bake until cooked through and golden on top. The slice in ready when you gently push in the middle and there is no 'give'.
Ideally allow to cool in the baking tin for at least 10 minutes before cutting up to serve. Lovely served with a simple green salad. Store in the fridge for up to 4 days.
nutritional information for zucchini slice
This herbed Zucchini Slice is filled with an array of nutritional compounds thanks to it's high herb content. Firstly, sage is used in natural medicine circles to relieve heat and therefore reduce the symptoms of menopause. Sage is rich in phytochemicals such as flavanoids and monoterpenes. Studies have shown that monoterpenes have the ability to inhibit wayward cellular development.
The Zucchini Slice is also rich in rosemary. Rosemary provides potent compounds, mainly phenolic diterpenes that have multiple pharmacological effects. To note just a few rosemary has the ability to provide hepatoprotective assistance (protection of liver cells) and strong antimicrobial activities. Rosemary has also been studies in relation to its ability to down regulate cell death in relation to Alzheimer's Disease.
Jessica Cox is a qualified practicing Nutritionist with a Bachelor Health Science (Nutrition) and over 15 years of clinical experience. She is the founder and director JCN Clinic, published author and established recipe developer. Jessica is well respected within health and wellness space for her no fad approach and use of evidence-based nutrition.