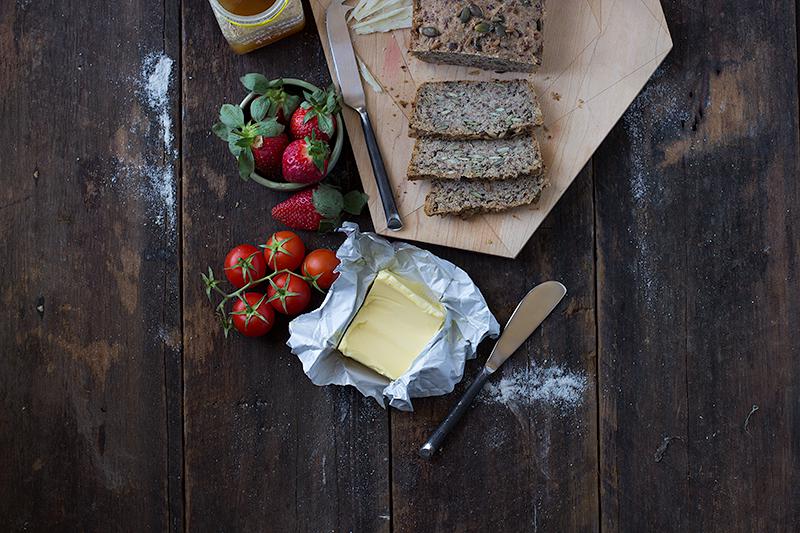 I'd like to introduce you to my newest member of  my baking family, the Gut Friendly Bread Loaf. A few weeks back I asked you all on Facebook what recipes you would like to see. The most common answer was a really nourishing, yet intolerance friendly bread. I've been pondering over ideas and recipes and have finally come up with this recipe that I am thrilled to share with you today.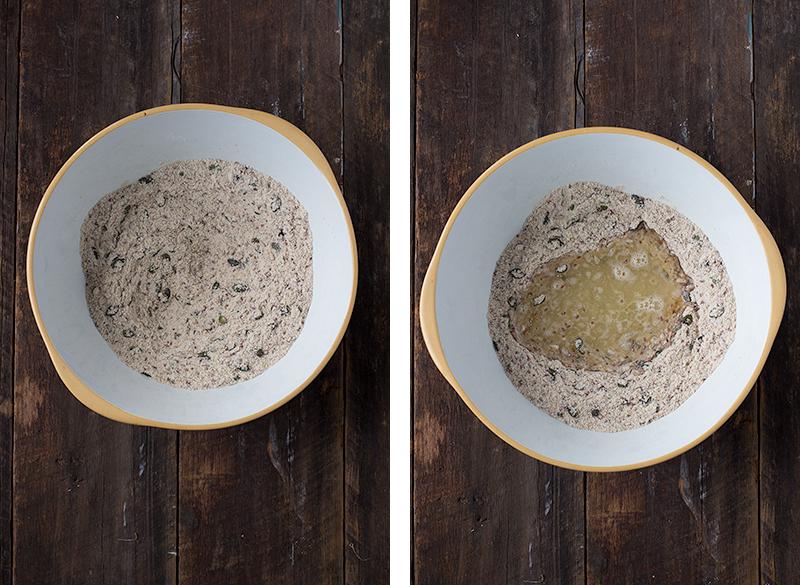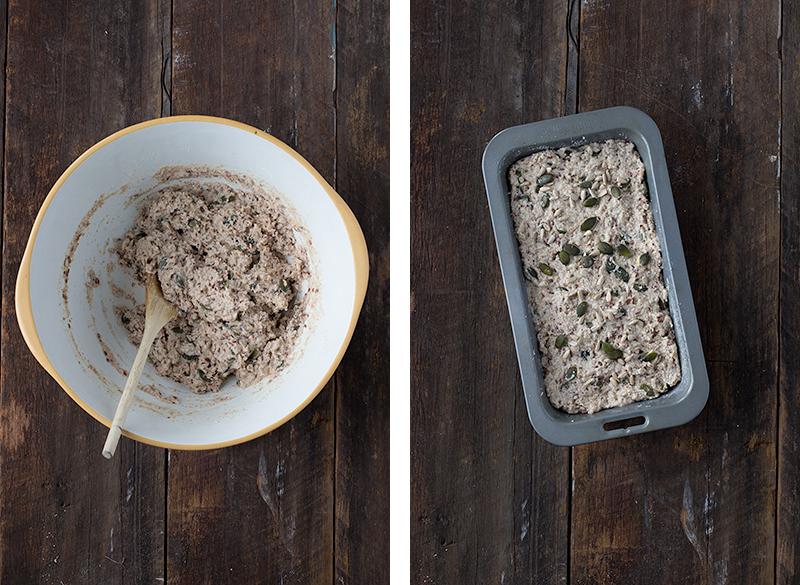 There are a ton of gluten free breads now on the market, in the supermarkets and health food stores. Finding one however that suits all of your needs when you have more than one food reactivity can be quite frustrating. Additionally, many of the brands on offer are made with refined gluten free flours and sugar, which is not ideal for something many of us choose to eat daily.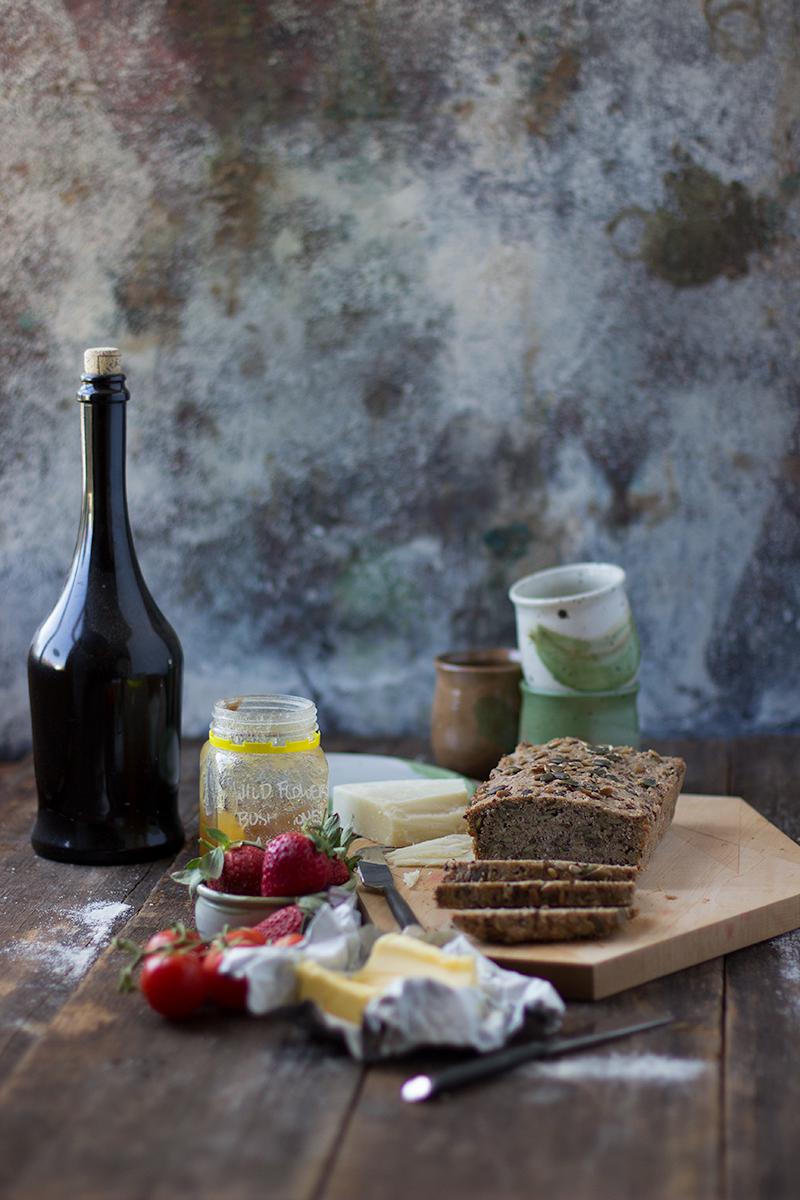 Bread for me is an absolute must. I grew up eating homemade bread and personally cannot imagine life without it. I know some people are not that fussed about it, and that's fine, but bread to me is as essential as water itself. Without it I am sure I would wither up and die.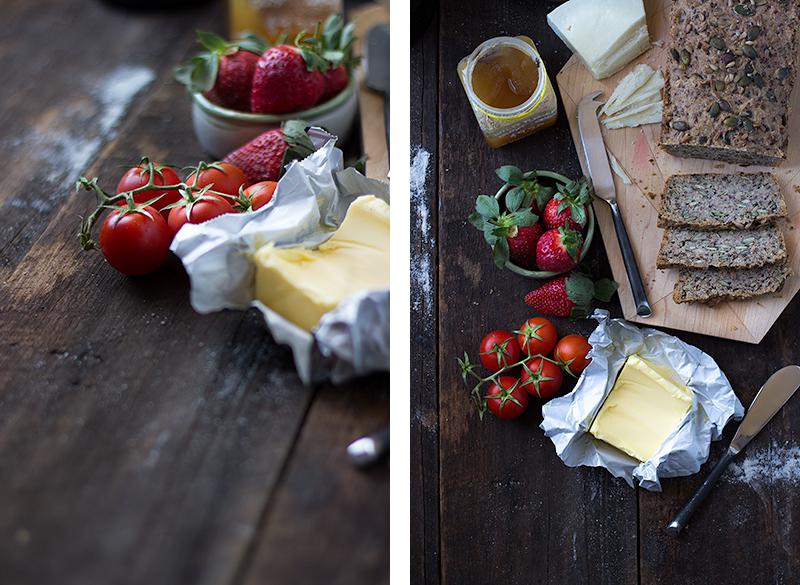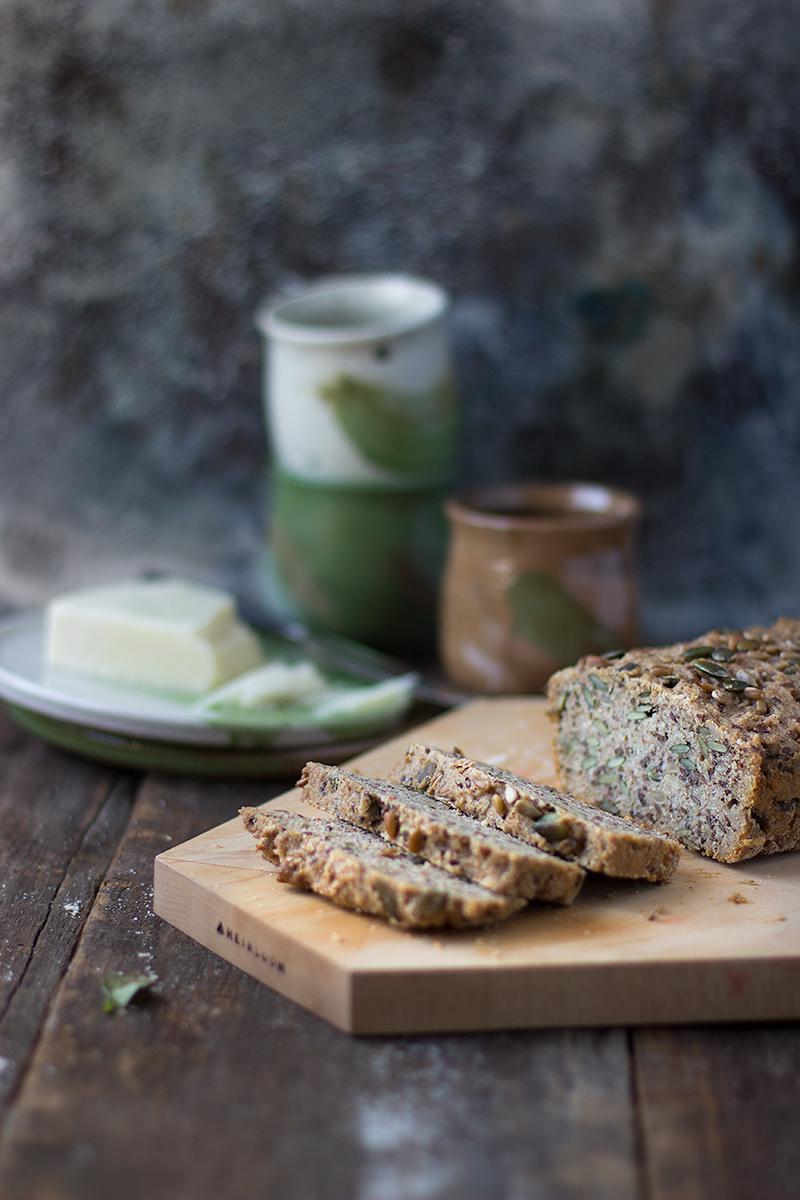 This Gut Friendly Bread Loaf ticks a hell of a lot of boxes. It is free of all of the most common reactants; rich in fiber though low in starch (which can be problematic for some – especially those of you following low FODMAP diets) and most of all it is super nourishing. All the grains used are wholegrain based and heavily mixed with protein and fat dense nut and seed meals.  Now obviously don't expect some light and fluffy loaf like something bought at your local bakery, this baby has some heartiness to it. It will rise a little in the oven of course, but we are talking a dense and flavoursome bread – robust and full of flavour. Lets say its like Jamie out of Outlander rather than Frank back in 'modern times' (ps if you do not get this reference then your life is not complete until you watch this show).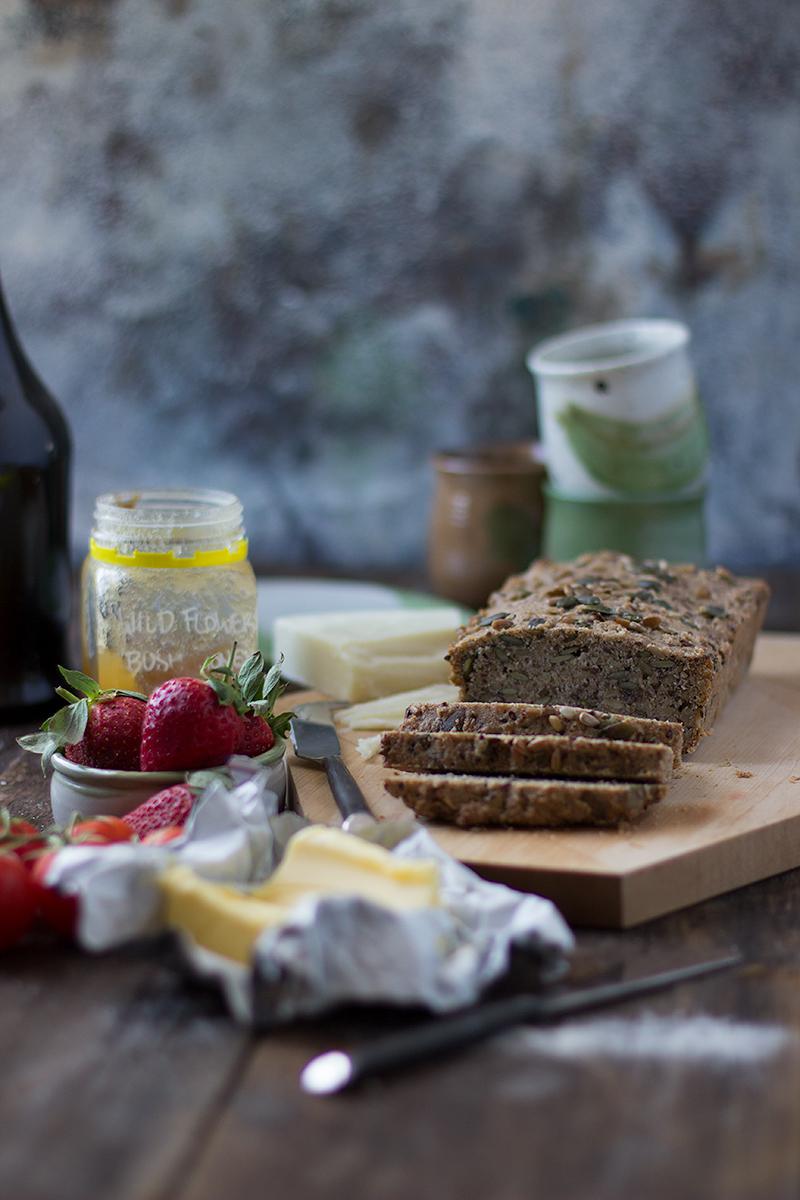 Of course baking bread is not for everyone. A lot of you would just prefer to buy it and that is fine. I am currently working on a 'best gluten free breads to put in your trolley' post for this reason. However, if you really look at this recipe it is super simple to make. Plus I cannot express how enriching freshly baked bread can be in your life. I do implore you to give it a go, as it's like nothing else.x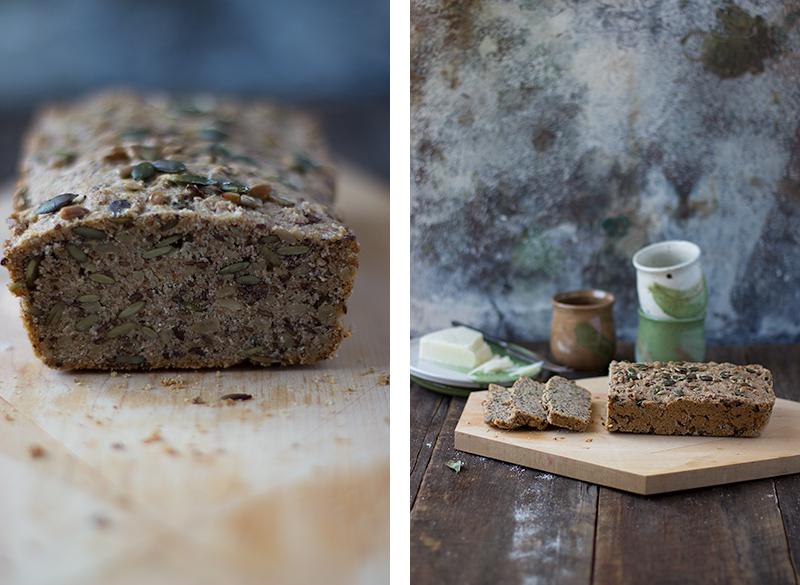 gut friendly bread loaf
serves

makes 1 loaf

preparation time

15 minutes

cooking time

60 – 65 minutes
ingredients
1 cup sorghum flour (or buckwheat flour)
1/2 cup brown rice flour
1/2 cup almond meal (use sunflower seed meal if nut intolerant – just whizz seeds up in a blender)
2 teaspoons baking powder
1 teaspoon cream of tartar
1/2 teaspoon sea salt
1 and 1/2 tablespoons psyllium husk
1/4 cup flaxseed meal
1/2 cup pepitas (pumpkin seeds)
1/2 cup sunflower seeds
1/4 cup flaxseeds (linseeds)
1 & 1/2 cups water (add an extra 1/4 cup if needed)
1 tablespoon apple cider vinegar
1/4 cup extra virgin olive oil
method
This recipe makes one small, though very dense and filling loaf. If you require a larger and higher loaf I recommend doubling the recipe and cooking for an extra 20 minutes, or until ready. 
Preheat your oven to 180c. Grease and flour a standard sized bread loaf tin. In a large mixing bowl combine all of the dry ingredients including all the seeds and mix well. Make a well in the center and add the wet ingredients, that being the water, olive oil and apple cider vinegar. 
Mix the wet ingredients through into the dry ingredients bringing to a wet batter. This mixture will not be like bread dough, it is more like a very thick cake batter. If  it seems too stiff and not like a thick cake batter, add the extra 1/4 cup of water. 
Spoon the mixture into the prepared baking tin and smooth out the top. You can sprinkle the top with some extra seeds if you like. Place in the oven for 60 – 65 minutes, checking at around the 50-minute mark to ensure it is getting close. The bread is done when a skewer comes out of the center free of wet dough and it sounds hollow when you knock on the top of it with a closed fist.
Allow the bread to cool in the tin for 10 minutes then gentle run a knife around the edges before removing the bread from the baking dish. Leave the bread to cool on a wire wrack unless eating immediately of course. 
This bread can be kept out of the fridge for 48 hours, then is best sliced and frozen to keep it super fresh. Delicious served toasted and topped with your favourite toppings. 
nutritional information
As mentioned in the above post, this Gut Friendly Bread Loaf is free from gluten, dairy, eggs, yeast, sugar and can also be easily made nut free. This make it a wonderful choice for those of you following elimination diets or restricted diets whilst nutting out food sensitivities.
Sorghum flour is becoming super easy to access now here in Australia. I adore its flexibility in gluten free baking, it holds well and is not too starchy meaning it will not get gluey like rice flours or tapioca starch, or even coconut flour (though coconut flour has no starch, it is just quite absorbent). Sorghum flour is rich in fibre, just 1 cup contains around 12 grams of fibre. It is also a good source of B1, B2 and B3 along with minerals such as iron and phosphorus. Sorghum is also rich in flavonoids, a phytochemical with potent anti-inflammatory and antioxidant qualities. Sorghum flour is also quite inexpensive in comparison to other gluten free flours on the market.
Flaxseeds are very high in fiber and rich in mucilage, a slimmy/gum like substance that expands when in contact with water (this is why it is so useful in vegan baking as a n egg substitute). Inside the intestines this helps provide bulk to stools aiding their movement through the gastrointestinal tract.
Did you know our clinic specialises in gut health nutrition? Learn more here.
Jessica Cox is a qualified practicing Nutritionist with a Bachelor Health Science (Nutrition) and over 15 years of clinical experience. She is the founder and director JCN Clinic, published author and established recipe developer. Jessica is well respected within health and wellness space for her no fad approach and use of evidence-based nutrition.