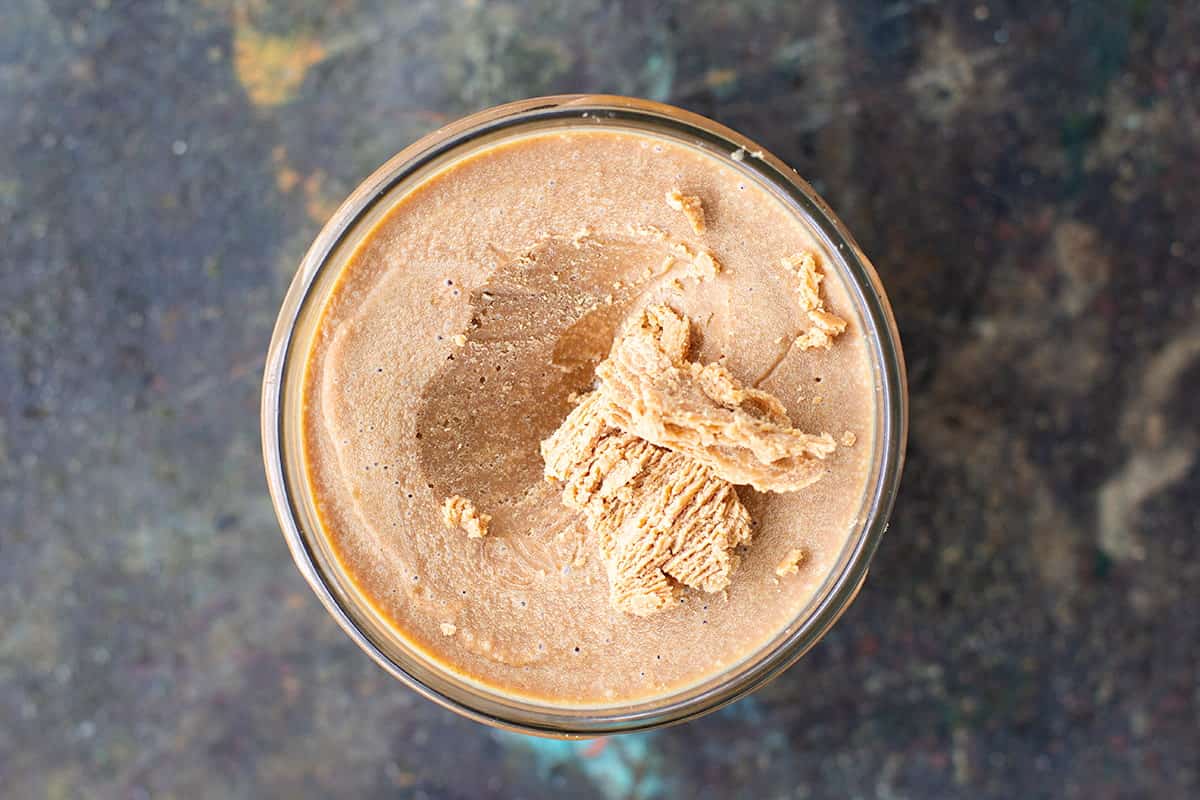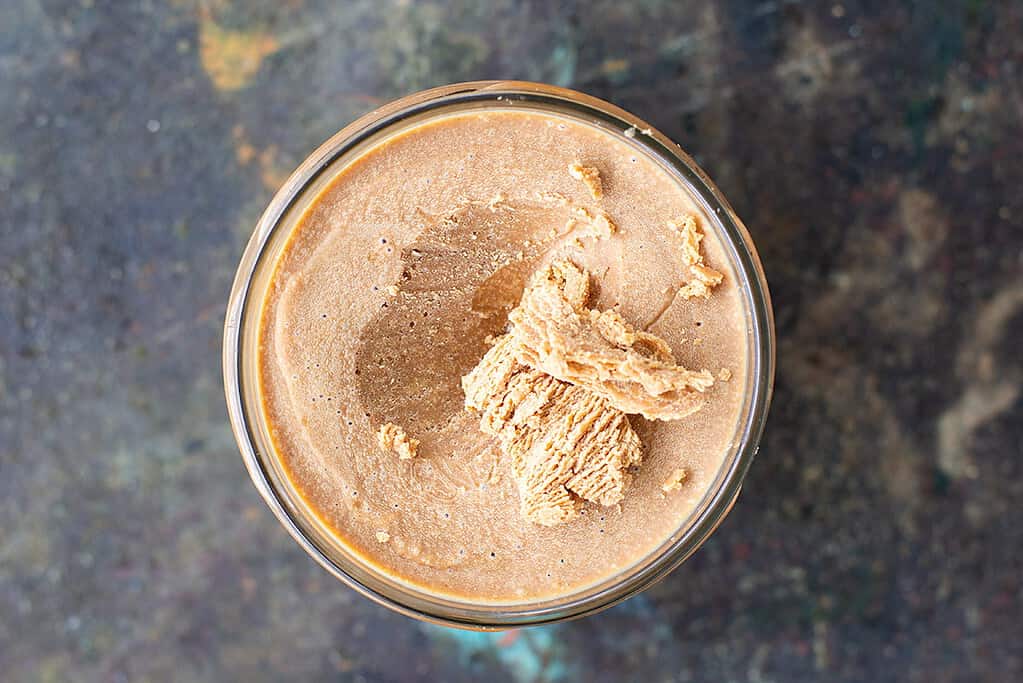 the best vegan brown butter recipe
When you run out of your bought vegan butter and you can't get any at the local shops, the logical response is to make your own vegan butter right? That is how this weeks vegan brown butter recipe eventuated. That, and to be honest, leaving the cashews in the oven too long – resulting in the 'brown' in vegan brown butter.
Today I am going to use the blog post to walk you through the making of this recipe. A little bit more show and tell style. Between stage 4 lockdown and the forever groundhog day that is life in our little house in the Yarra Valley, I am lacking stories to tell. So let's give all of our undivided attention instead to this glorious vegan brown butter.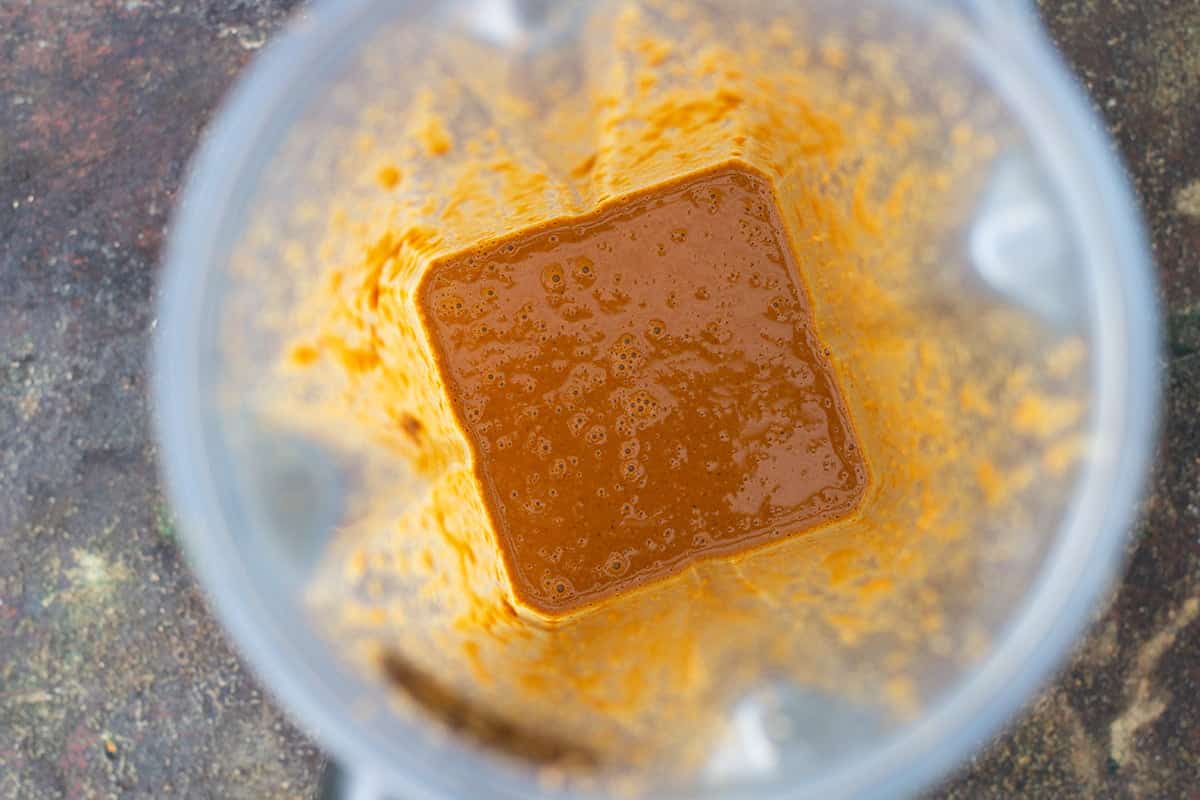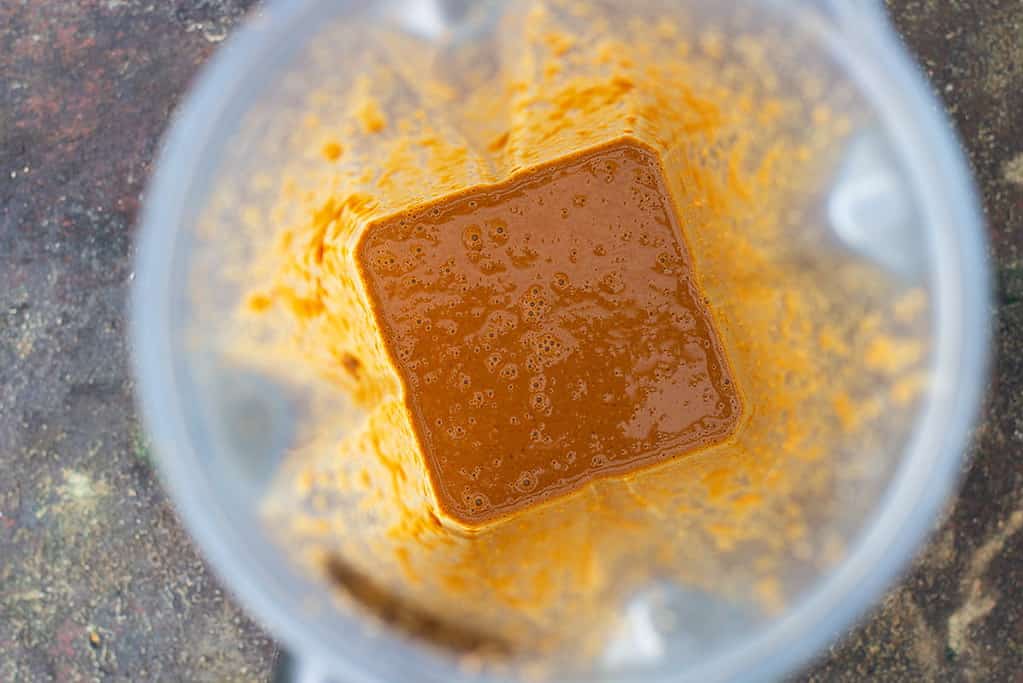 First and foremost, toast your cashews in the oven as per the instructions in the below recipe. Don't burn them (like I did), just toast them till nice and golden. Once toasted, pop them in a high-speed blender with the remaining ingredients and blend like hell till the vegan butter is nice and smooth. You will need to stop the blender a few times to scrape down the sides and then blend again. Have a little taste and ideally the bits of coconut will completely break down resulting in a nice smooth butter. If they don't (because your blender is lacking some guts) then that's ok – it can be a little gritty.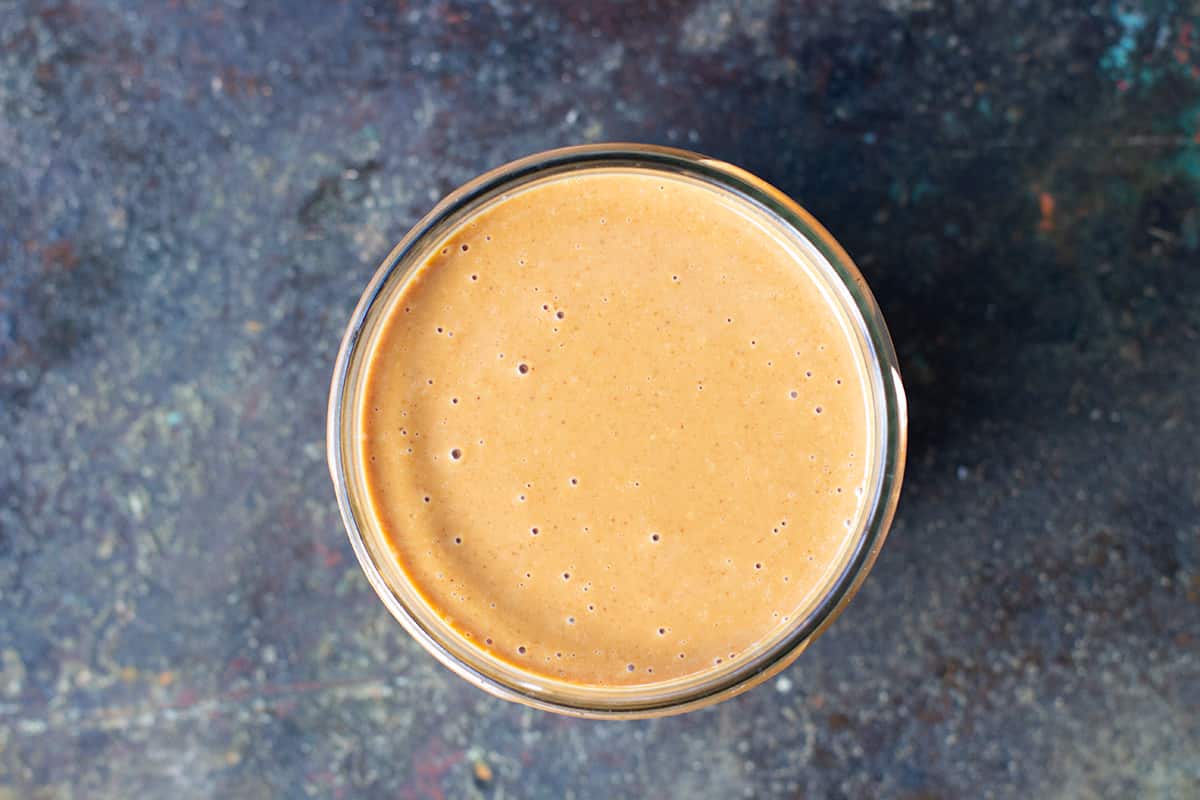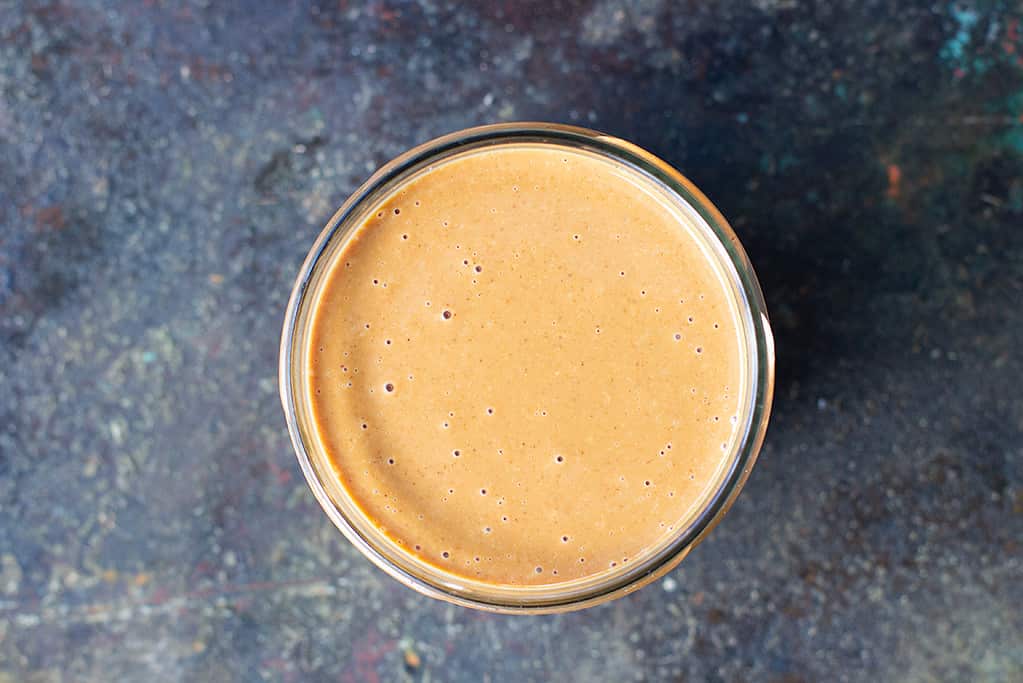 The vegan brown butter will be quite runny at this point as the cashews are warm and the coconut oil is melted after all that blending. You should be able to pour your vegan brown butter straight out of the blender and into a jar to store it.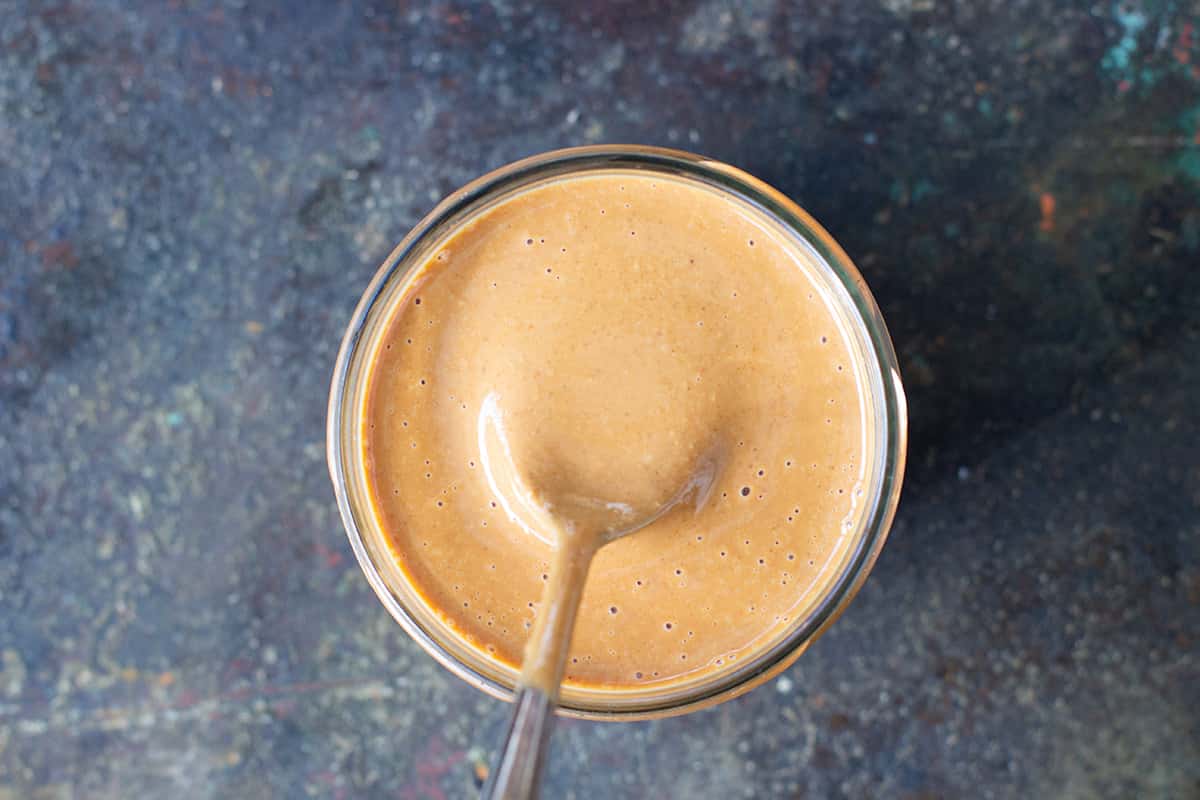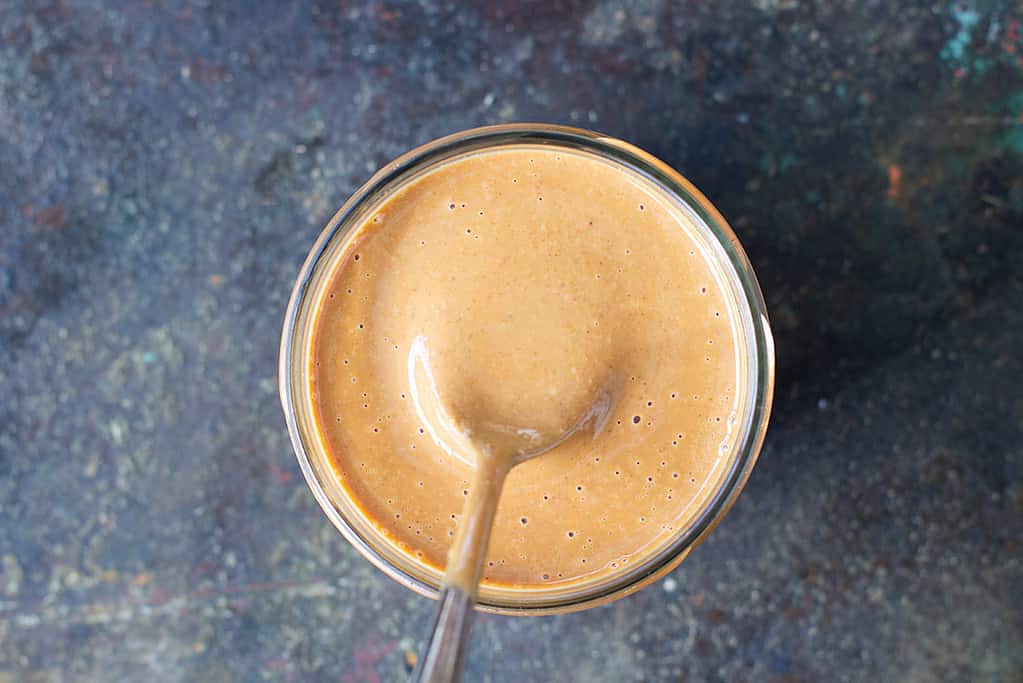 At this stage, you can use it straight up if you like to drizzle or smear liberally onto anything. As you can see, it's quite inviting already. However, the idea is to pop it in the fridge to cool so you end up with a spreadable texture similar to – you guessed it – butter.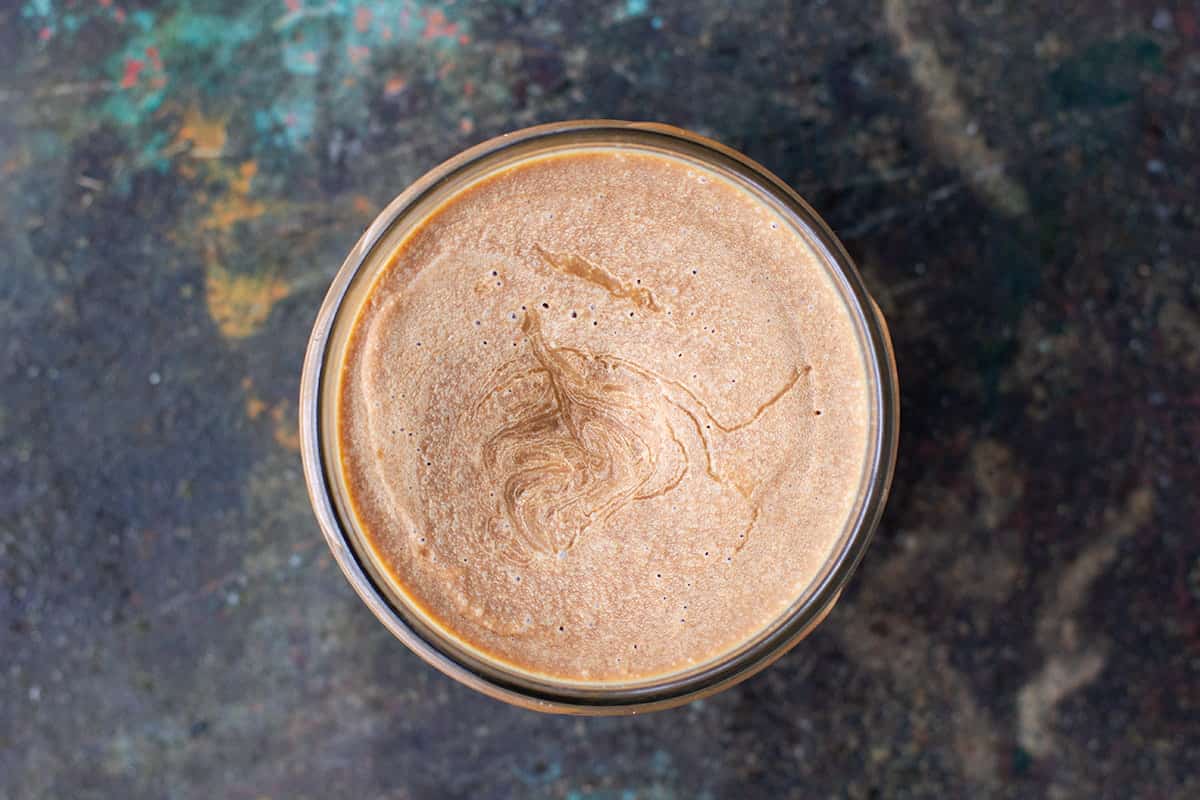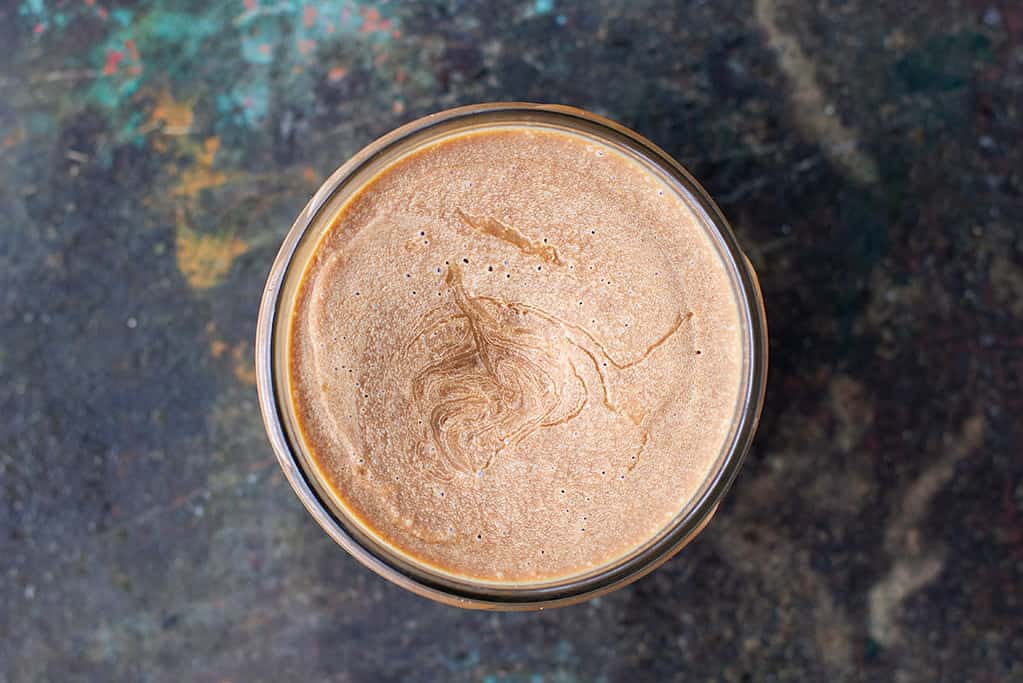 If you leave the vegan brown butter in the fridge overnight it will be ready to use first thing in the morning. It will set nicely and be ready for you to carve into with a butter knife.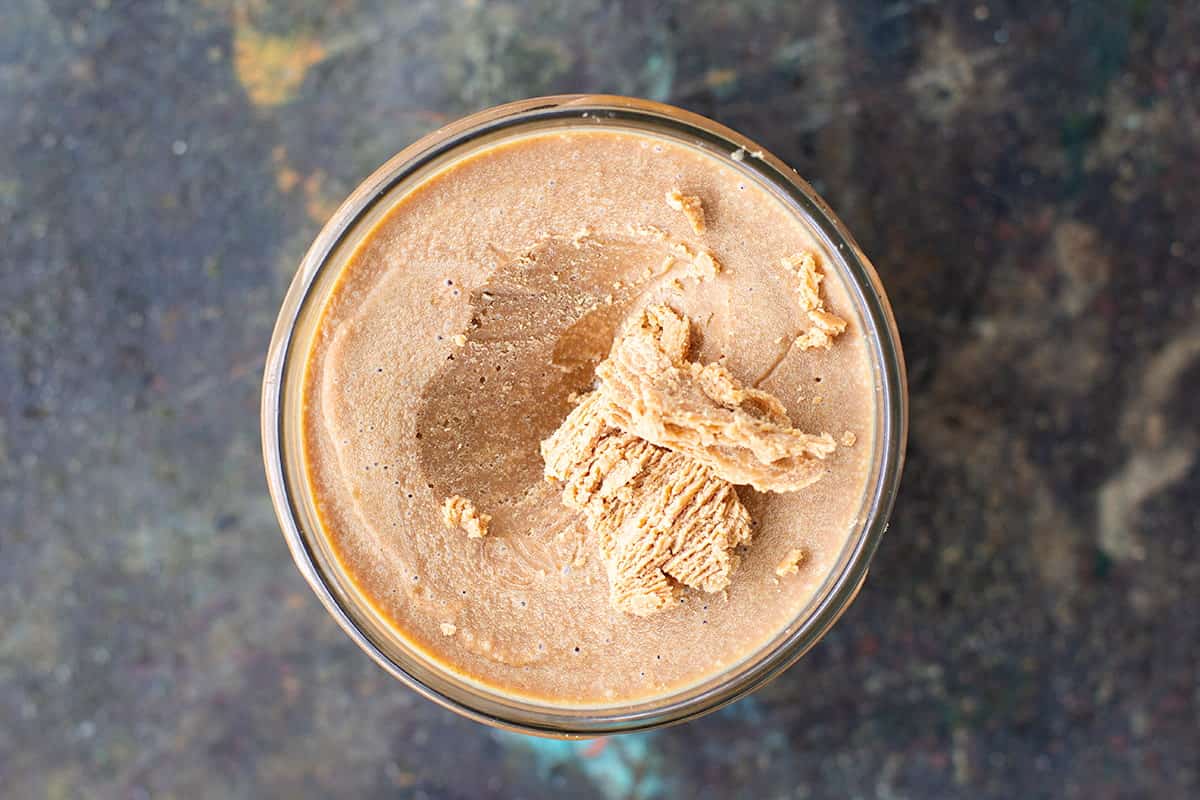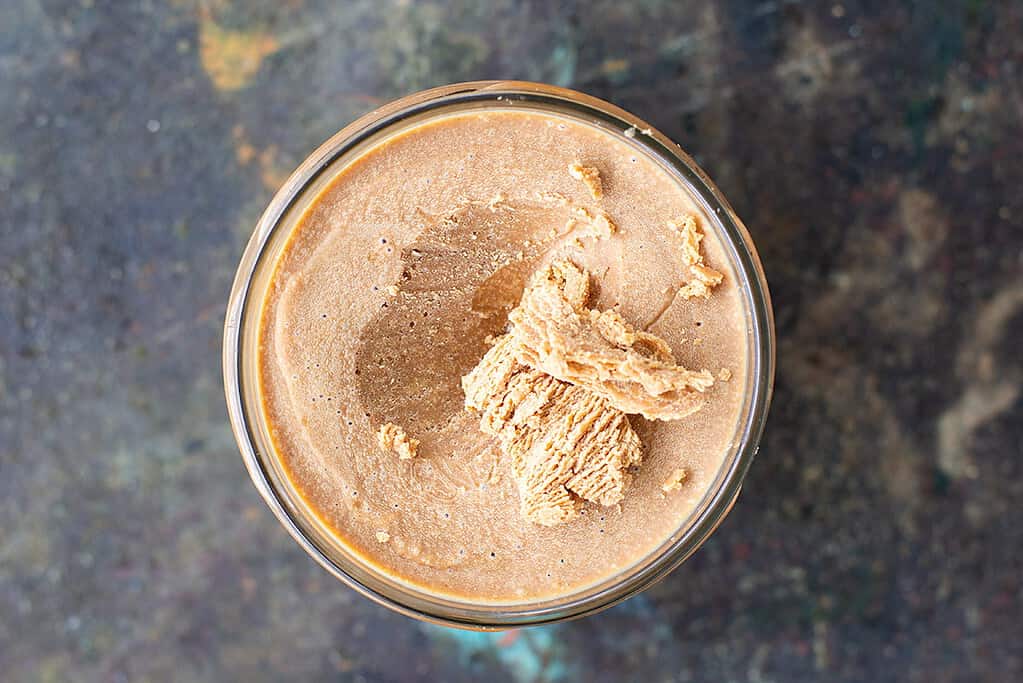 From this point, it is about getting imaginative on how to use your vegan brown butter (besides eating a spoonful straight from the jar, because that is quite tempting). This version certainly lends itself to more of a sweet palate, even with the addition of salt. This is because of the coconut oil layered on top of the shredded coconut. To get more of a savoury punch, I suggest using extra virgin olive oil or cold pressed macadamia nut oil.
how to use vegan brown butter
There are some obvious and also some not so obvious suggestions here, so lets have a look at them shall we: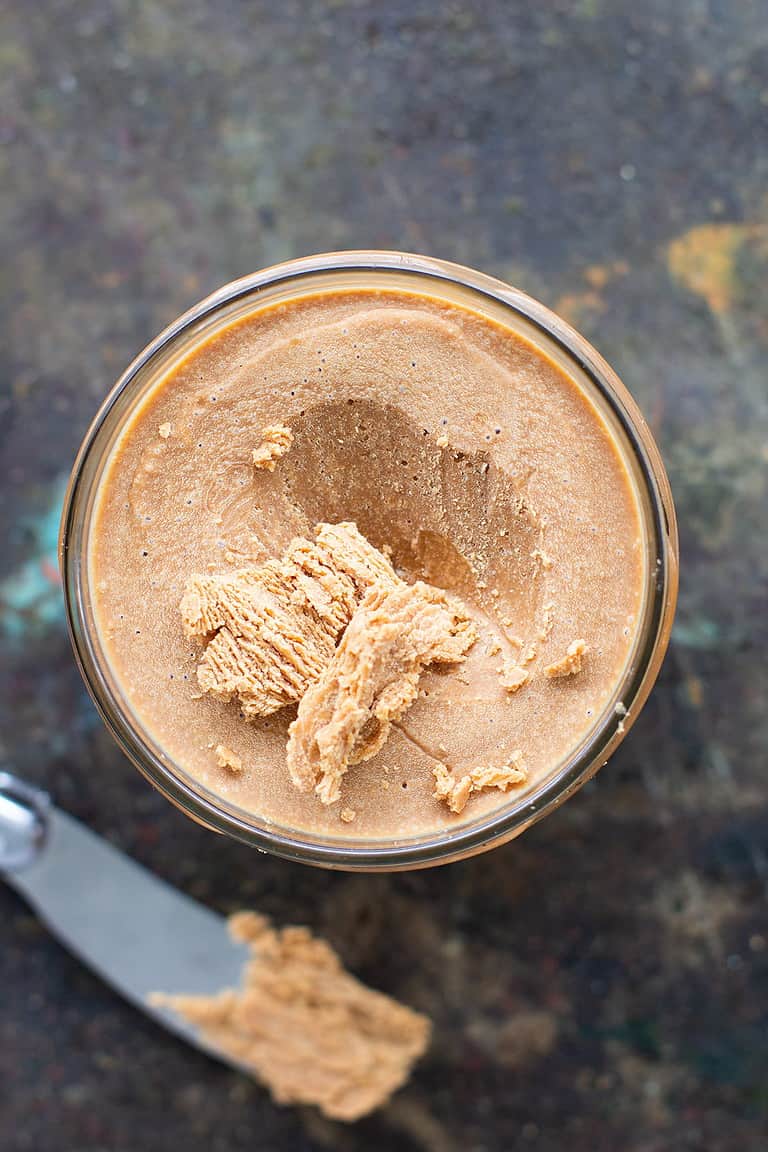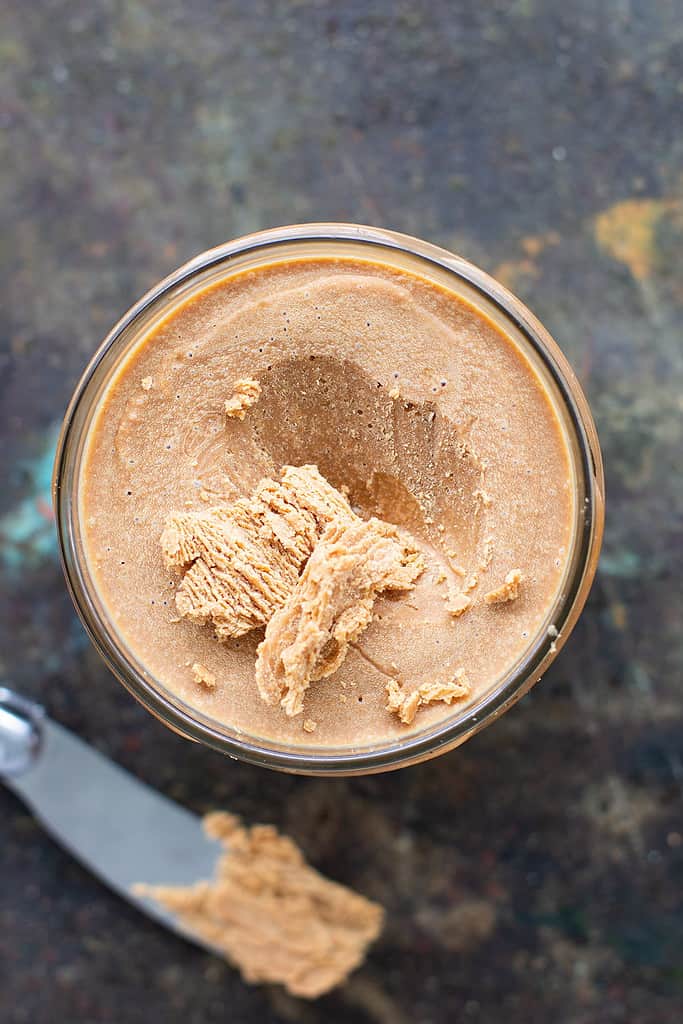 Like what you're seeing? Subscribe for new recipes and nutrition tips every week!
savoury recipes for vegan brown butter
Let's finish off with some savoury twists to the vegan brown butter (remember, you will improve the savoury flavour by using extra virgin olive oil or cold pressed macadamia nut oil instead of coconut oil):
Up the salt. Enough said. #saltislife
Add truffle salt or truffle oil for vegan truffle butter (don't laugh! – if you watch 'Younger' you'll get this)
Add finely chopped rosemary
Add roasted garlic cloves for vegan garlic butter
Use in this Gnocchi w Sage & Mushrooms recipe
Of course this list is as usual just the tip of the proverbial iceberg. I'm sure you will come up with plenty of ways to use it. I'm also sure many of you will find yourself dipping the spoon into it, just as it is. For me, I am excited about lathering this on top of the gluten free crumpets that Hubbard bought me at the local supermarket, followed by local honey. I'm expecting an instant transportation back to my childhood. That's my weekend excitement sorted here in the Yarra….let the weekend begin!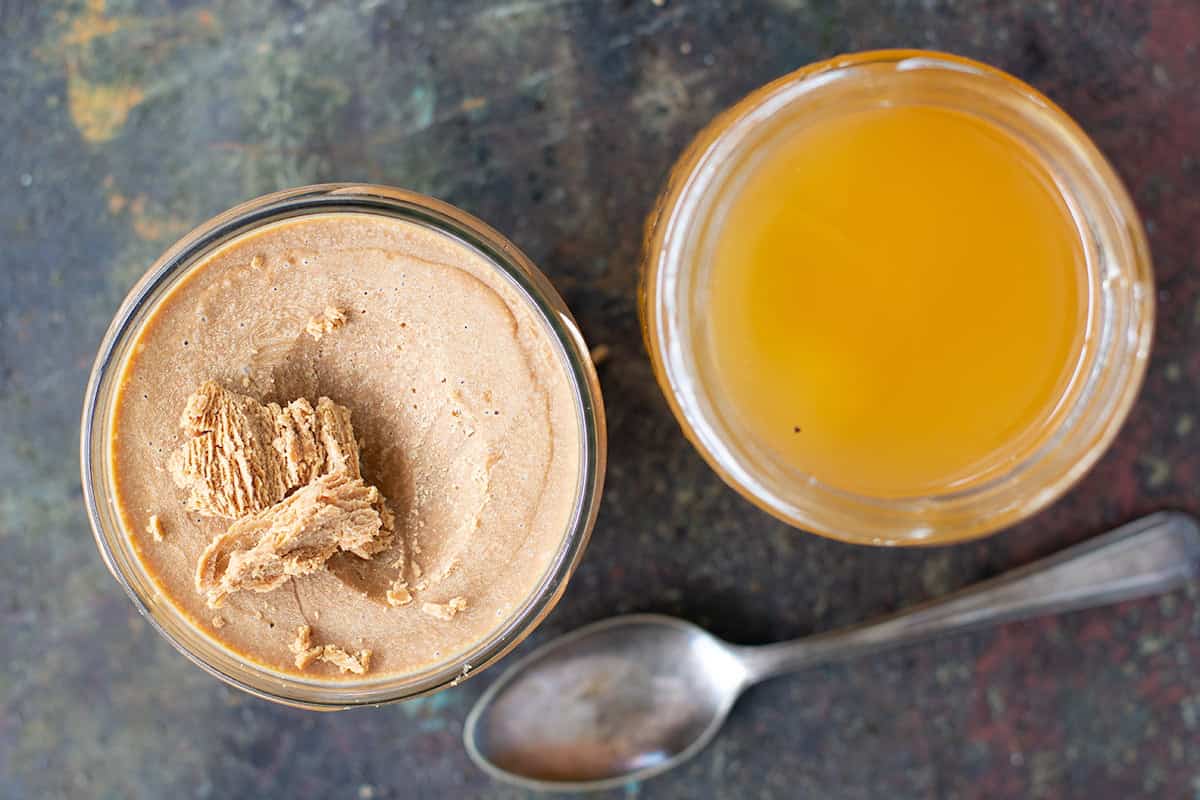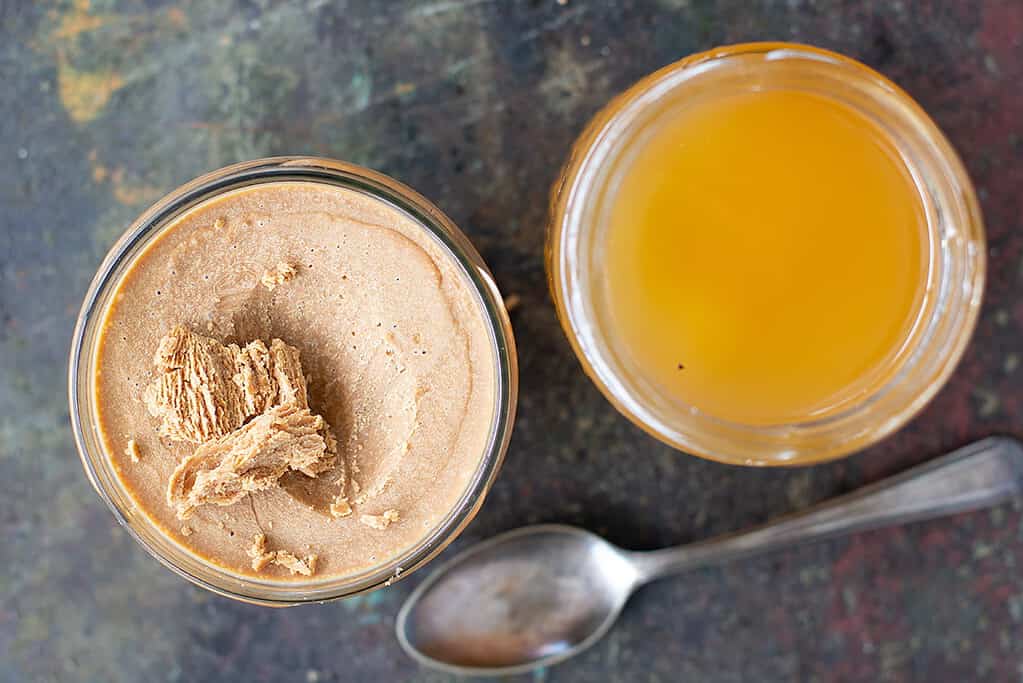 Need personalised nutrition advice catered to your needs?
If you are after personalised nutrition advice and dietary planning individualised to your health and dietary needs then contact us at The JCN Clinic with your enquiry. We are always happy to answer any questions you have!
vegan brown butter recipe
serves

makes 1 cup

preparation time

10 min

cooking time

8 min
ingredients
1 cup raw cashews
1 cup shaved dried coconut (unsweetened)
3/4 teaspoon salt
2 tablespoons coconut oil (or extra virgin olive oil)
method
Pre-heat your oven to 180c, fan forced.
Place the cashews on a baking tray and then place in the oven for approximately 8 minutes, or until golden and toasted. Keep an eye on them so they do not burn.
When the cashews are ready, remove them from the oven and place them into a high-speed blender. If you do not have a hi-speed blender then just use a regular blender, or even consider a spice grinder and doing the blending in batches.
Add the shaved dried coconut, salt and coconut oil (or extra virgin olive oil) and blend on high. You will need to stop the blender a few times and scrape down the edges. Essentially you want the vegan brown butter to be a nice even consistency and not grainy with the bits of coconut, but if you can't get it to break down to a smooth paste it's not the end of the world. It will still taste great!
Once finished, pour the vegan brown butter into a glass jar and place in the fridge to cool, ideally overnight.
Your vegan brown butter is best kept in the fridge and should store well with no issues as far as going rancid. Use to spread onto your favourite breads or baked goods or in recipes as suggested above.
nutritional information for vegan brown butter
This vegan brown butter is predominantly a fat based recipe. Coconut is rich in saturated fats, however it is comprised of medium chained tri-glycerides that are burned more quickly than other saturated fats. Coconut oils are still calorie dense, so it's intake should not be excessive if you are wanting to loose weight.
Coconut oil is rich in caprylic acid, a natural anti-fungal that is commonly used in treatment protocols at The JCN Clinic for yeast overgrowth (this study talks more about its mechanisms of actions). There is also interesting emerging studies looking at caprylic acids role in regulating ghrelin, a hormone involved in appetite regulation.
Jessica Cox is a qualified practicing Nutritionist with a Bachelor Health Science (Nutrition) and over 15 years of clinical experience. She is the founder and director JCN Clinic, published author and established recipe developer. Jessica is well respected within health and wellness space for her no fad approach and use of evidence-based nutrition.