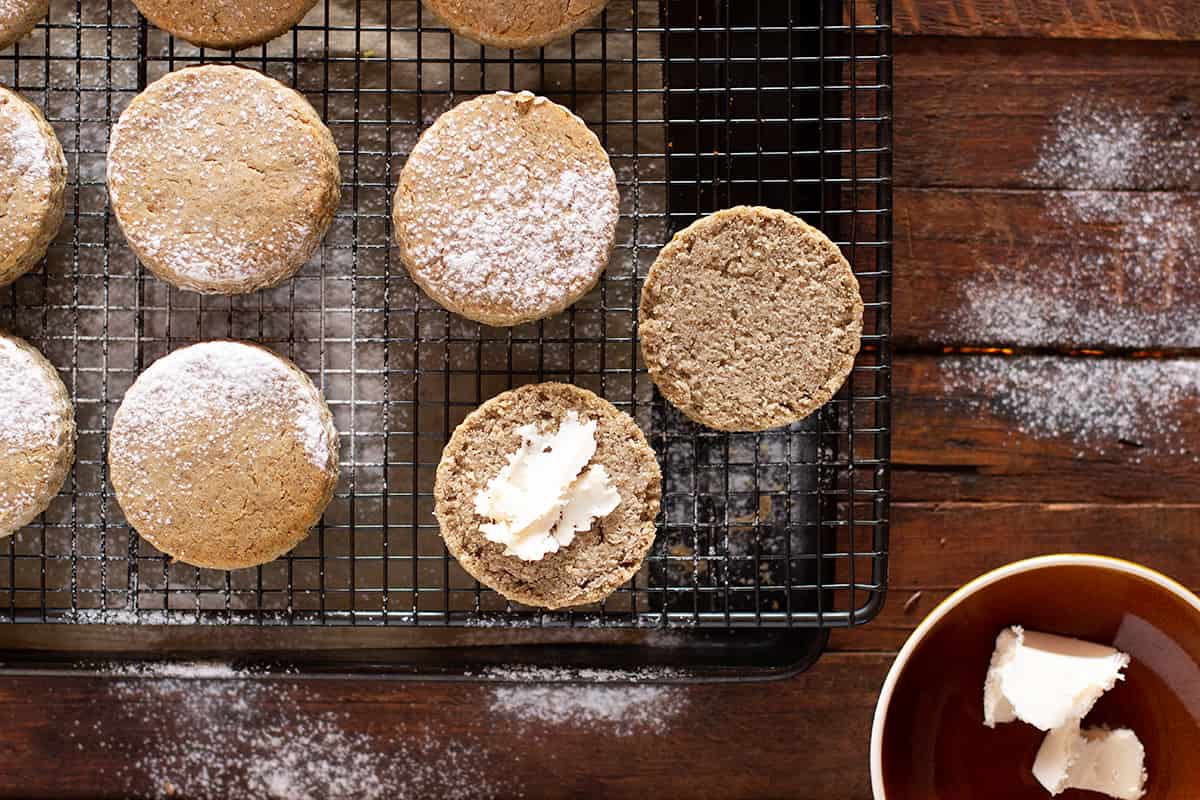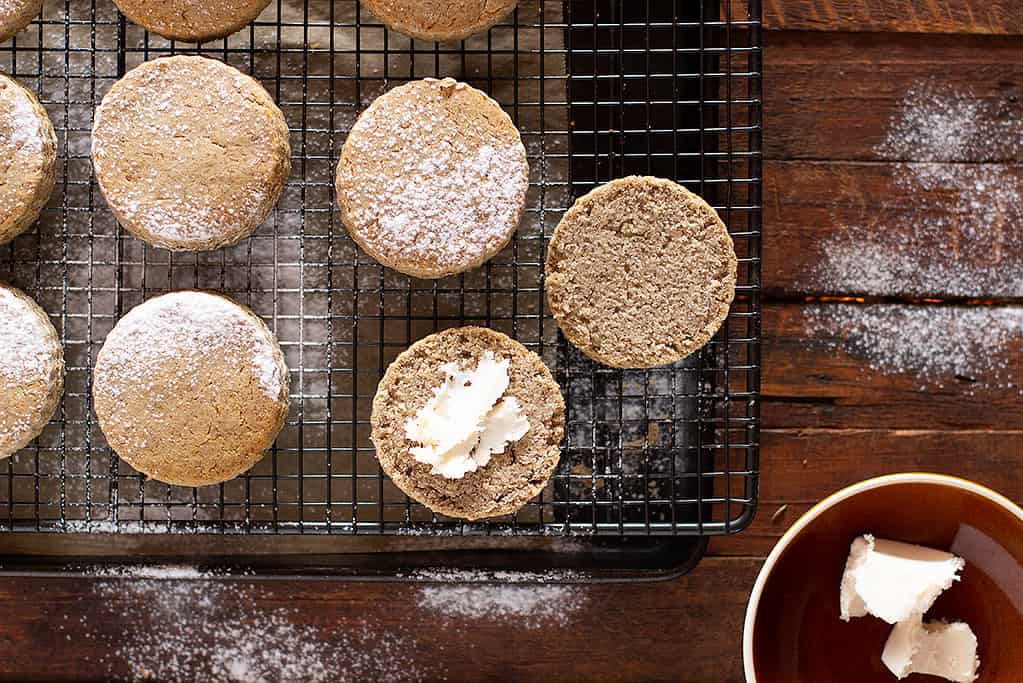 Scones! Man did you guys go crazy for these as soon as I posted them on Insta! Even just a picture of the promising dough got you all excited, let alone my Insta stories of me loosing my s**t over the freshly buttered trial scone just out of the oven. It seems we are all a bit next level when it comes to scones.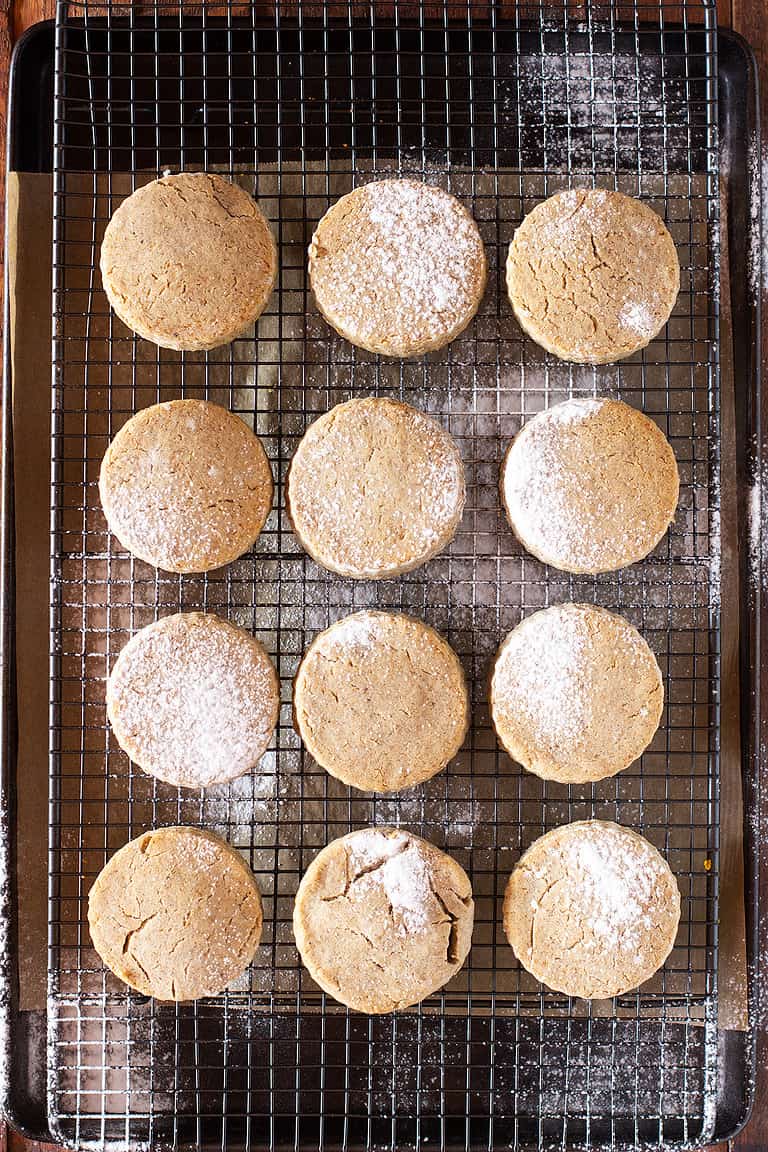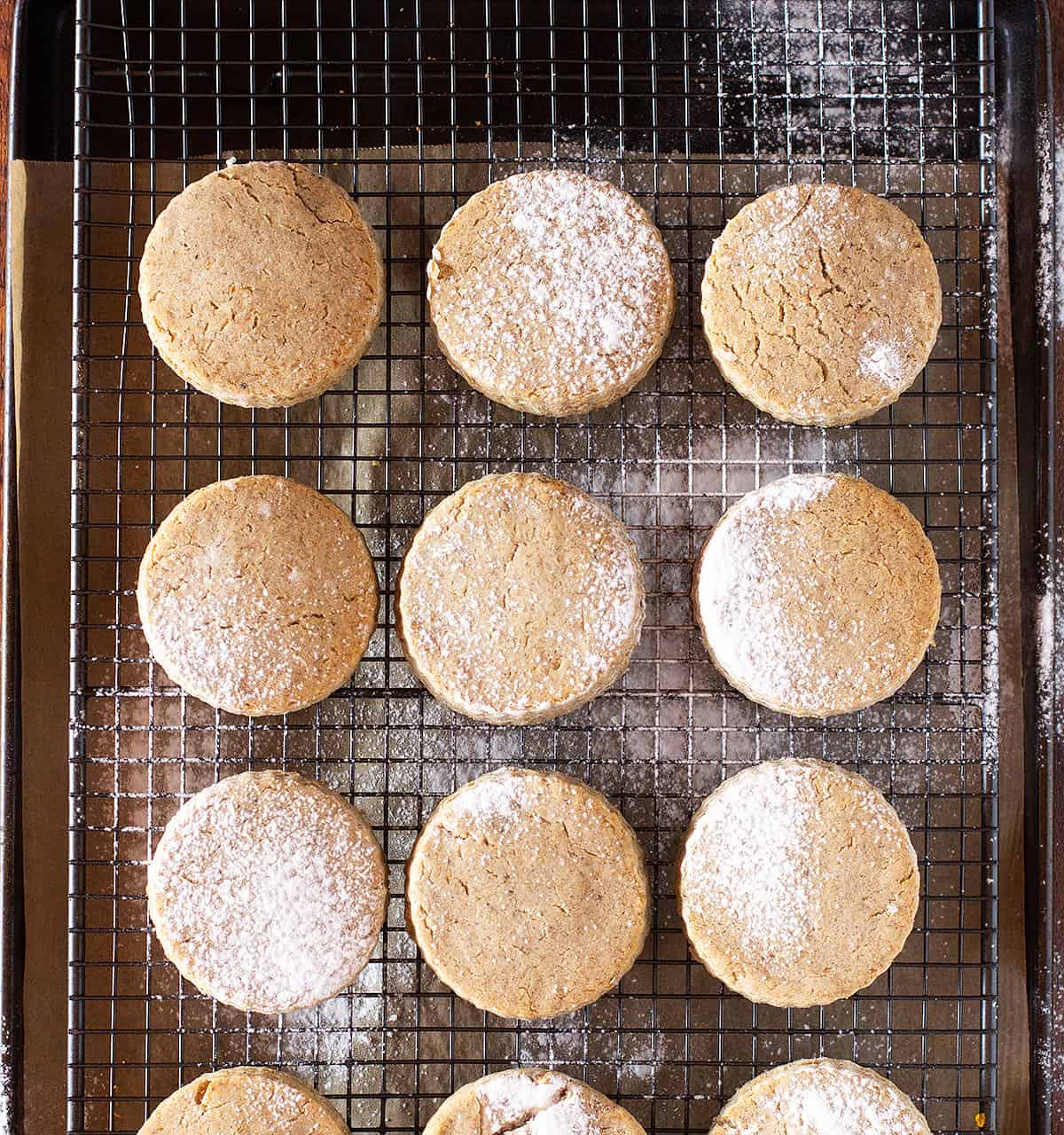 I'm a bit nervous however, as these scones – as good as they are – are not on par with the type your grandma makes. When one takes away the stretchy elasticity of gluten, one can only do so much. I know when my Mum made scones when we were kids they would seriously quadruple in size to the point they started to bend sideways in the oven. True story.
These gluten free vegan scones are bloody good, but they will not rise to tower levels. They will rise to a point, but more importantly it's the texture that makes me excited. When you cut them in half, fresh from the oven, steam escaping and quickly lathered with butter, you get to bite into a scone with a lightness that takes you back to their sheer joy and simplicity.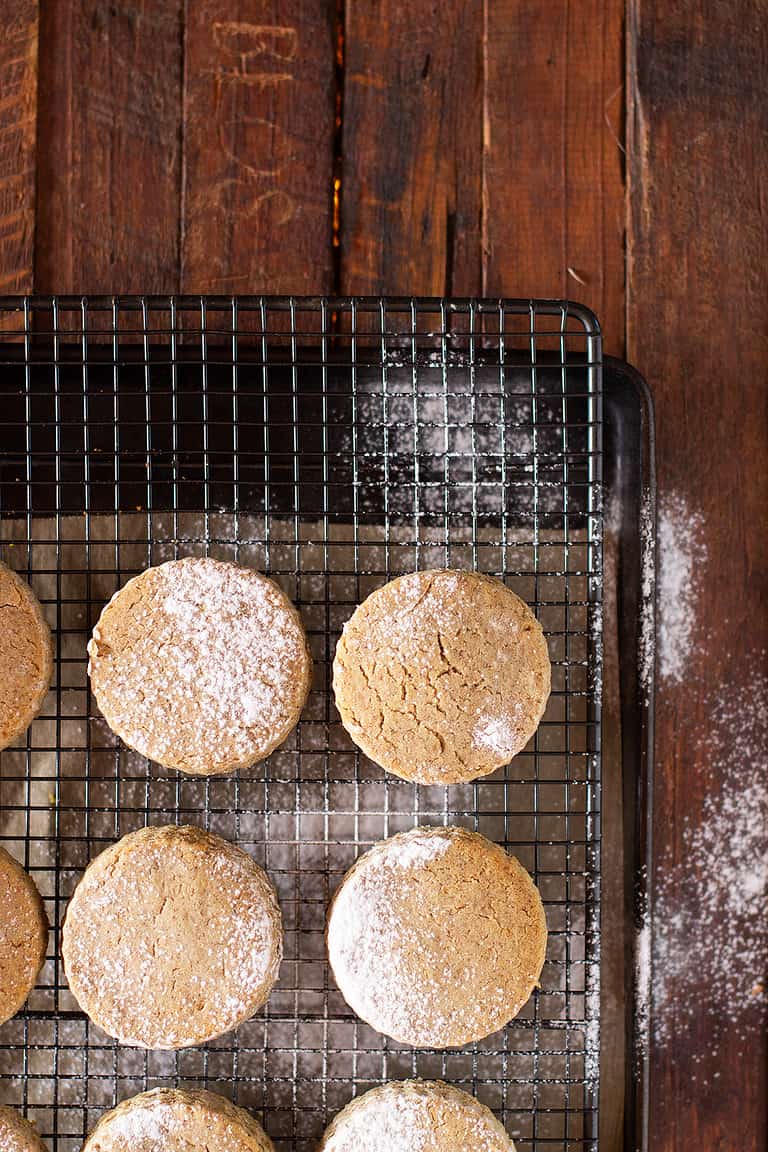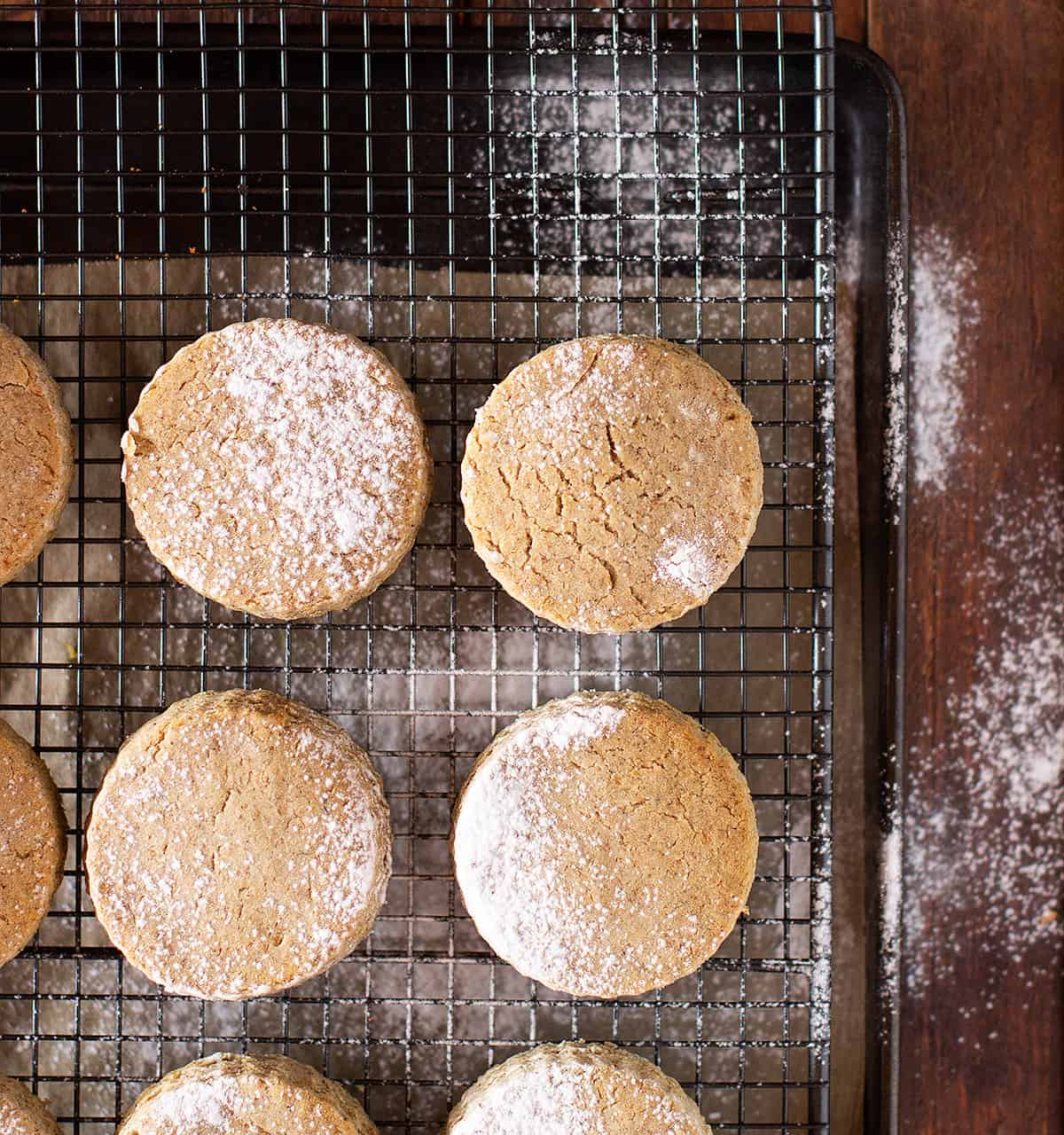 The secret is in the potato.
The mashed potato combined with just the right mix of flours gives these gluten free vegan scones the lightness that we associate with scones of yesteryears. The buttery-ness is provided by the cold pressed macadamia nut oil. The magic 'staying together power' is due to the combo of the psyllium and chia, and of course the potato.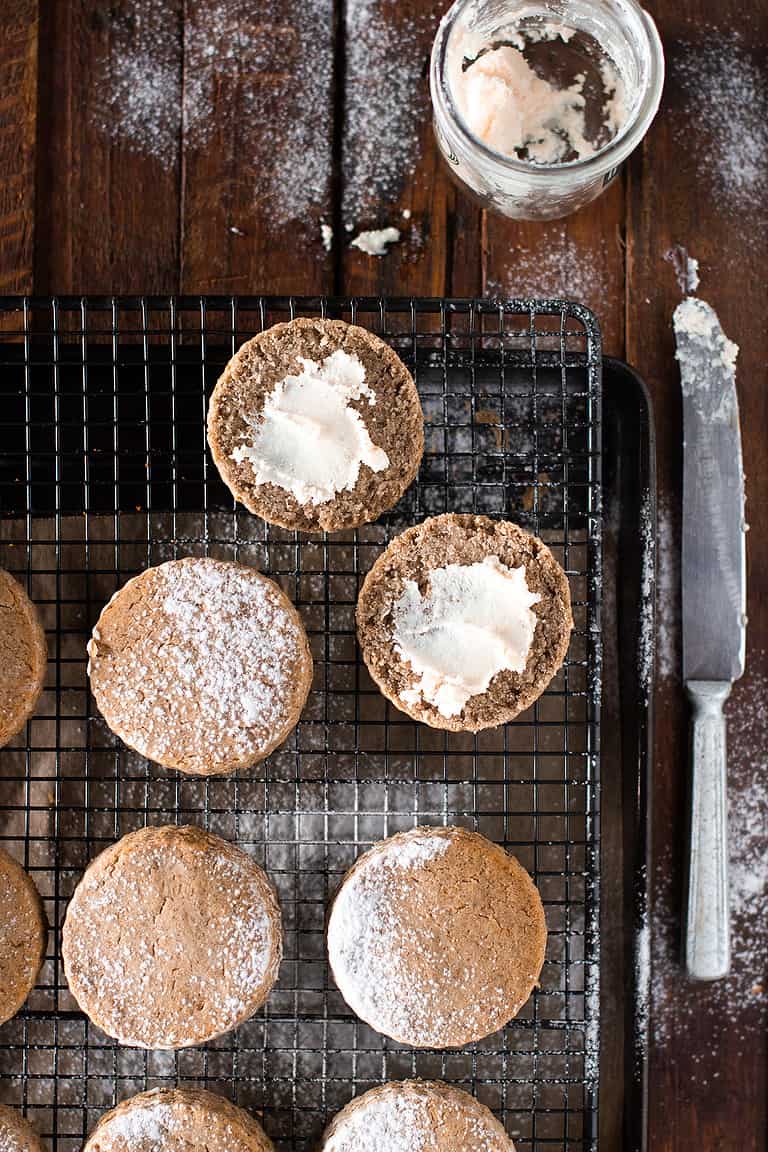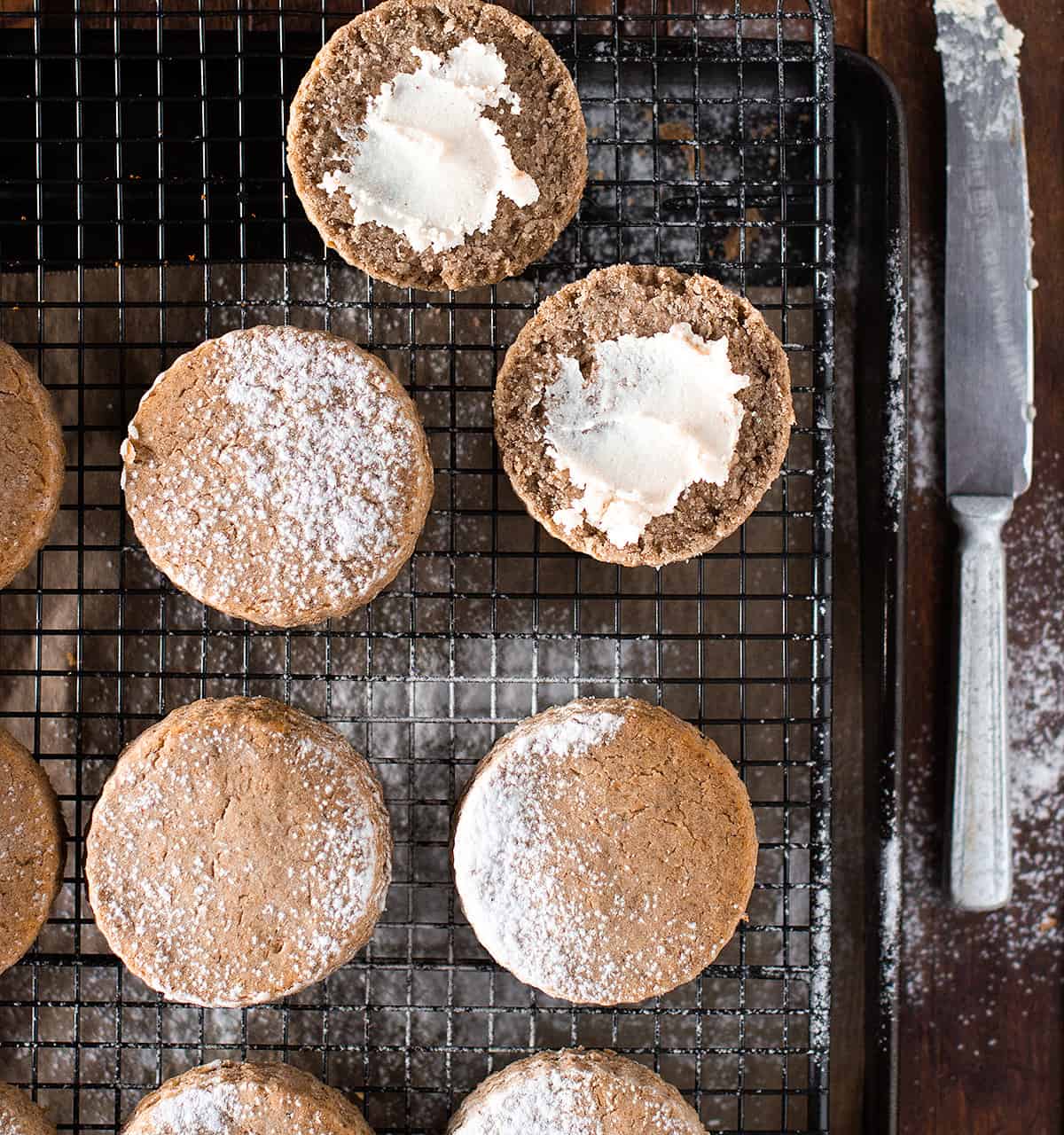 I think this recipe also highlights just how hard gluten free baking can be. I mean a standard scone is made from just three ingredients. Self-raising flour, butter and milk. Maybe a pinch of salt. You take away gluten and suddenly the recipe list exponentially grows, all in the pursuit of creating what gluten would usually bring to the party – fascinates this baker right here.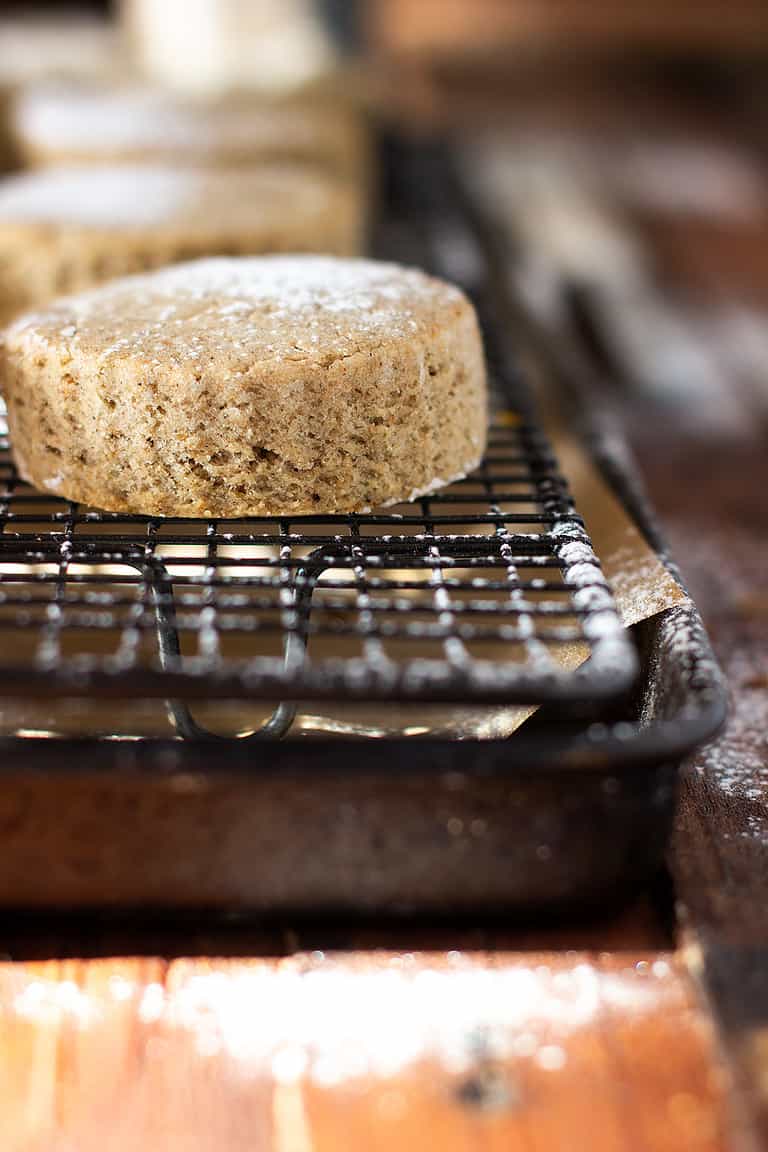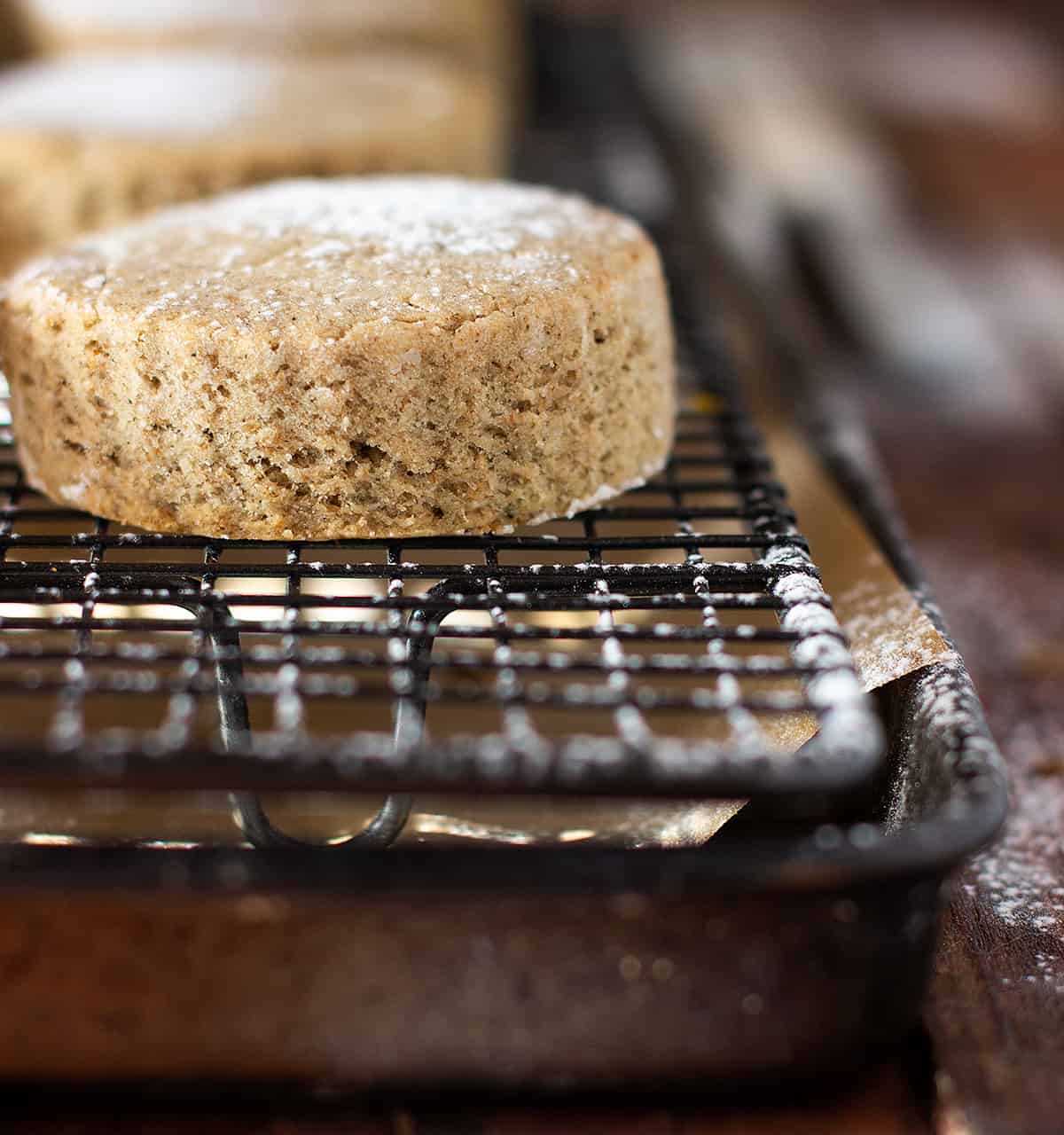 These gluten free vegan scones are also gut friendly. Why? They are on the lower FODMAP scale (though watch the psyllium if you are extra sensitive) and also free of a lot of other common ingredients that many with gut issues are sensitive too. As always, one scone can't suit everyone, so if you have a query just pop it below in the comments section.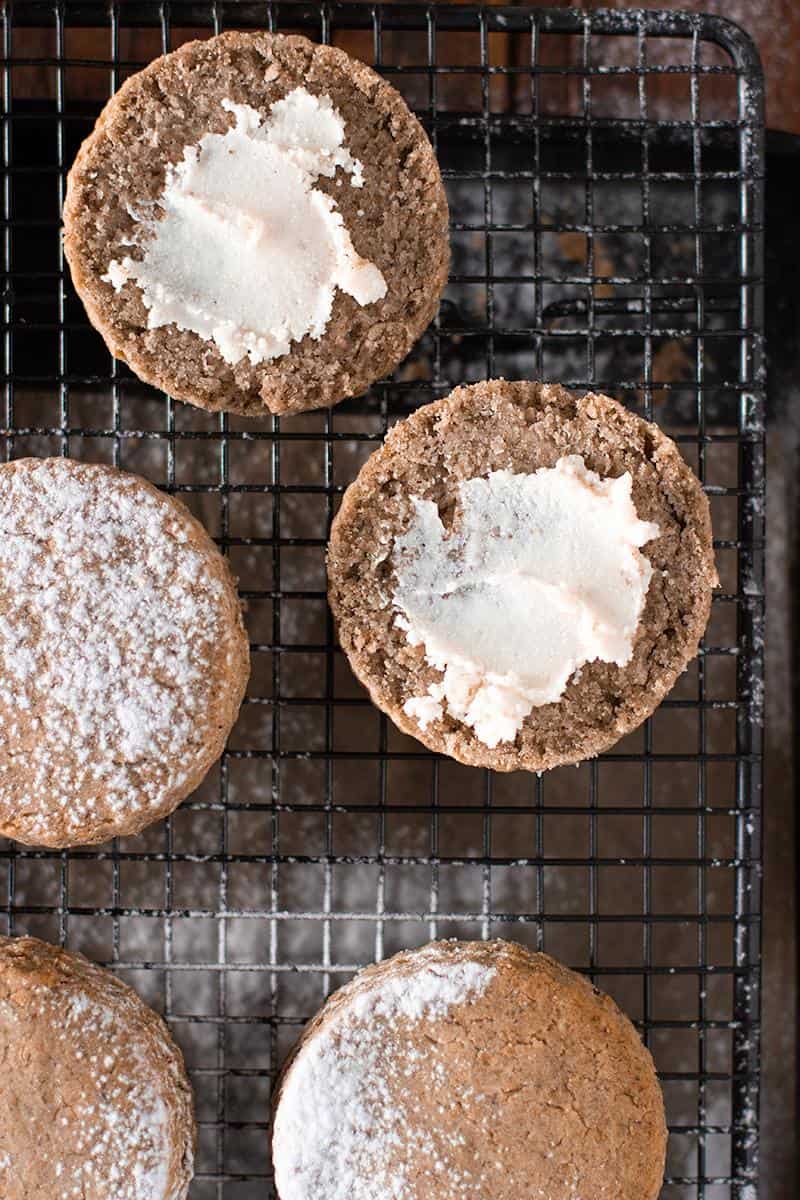 How to serve? Well I think a scone is always best fresh. I like to slice mine in half and add copious amounts of butter (I am currently obsessed with The Vegan Dairy Cultured Butter). Otherwise, I'd say go hard on some quality jam and some whipped coconut cream or macadamia nut cream (recipe coming soon in a certain cookbook ? ).
gluten free vegan gut friendly scones
serves

12 scones

preparation time

30 minutes

cooking time

20 – 23 minutes
ingredients
450g mashed potato*
2 cups sorghum flour
3/4 cup potato starch flour
1 tablespoon psyllium husks
2 teaspoons baking powder
1 teaspoon bicarb soda
1/2 teaspoon cream of tartar
1 good pinch salt
2 tablespoons chia seeds
6 tablespoons water
1/3 cup cold pressed macadamia nut oil
method
This recipe is inspired by Jo Whitton from Quirky Cooking.
*This recipe is based on your potatoes already being cooked & mashed, ready to use. If you are starting from scratch take at good 500g of potatoes, peel and then cut them into quarters. Pop them in a saucepan and boil till tender. Roughly mash and set aside.
Preheat your oven to 200c, fan-forced.
Begin by placing the chia seeds in a small bowl with the water and stirring well. Set aside to allow the chia seeds t o soak up the water and swell.
In a large bowl combine the sorghum flour, potato starch, psyllium husk, baking powder, bi-carb soda, cream of tartar and salt. Mix really well with a wooden spoon to ensure everything is really well combined.
Place the cooked mashed potato into your blender with the soaked chia seeds and all the liquid and the macadamia nut oil. Blend till combined then spoon out into the bowl with the flour mix.
Now use your hands to get into the mix! Scoop up the flour and mix it with your hands with the potato mixture working the mix until a dough is formed. This will take a minute or two.
Place the dough on a floured bench top and use the palm of your hands to start with to push the dough out into a large disc. Now take a rolling pin and rub some of the flour on it, then use to roll out the dough further, roughly till about 3cm thick. You can also use your palms to gentle nudge the edges of the dough if they start to crack a little.
Take a scone cutter and flour it a little to stop it sticking. Use this to cut out scones from the dough and place carefully onto an oiled baking tray. Continue until you have used up all the space on the dough, then use your hands to bring together the left over dough to form another ball. Repeat process by pressing out the dough again and rolling. Cut more scones until left with the scrapes, repeating until all your dough has been used up.
Place the scones in the oven for 20 – 23 minutes, until slightly golden on top. Remove and place on a wire rack to slightly cool, though delicious while hot from the oven spread with butter of choice.
Adapt these scones by making them savoury or sweet!
Savoury: add ¼ cup nutritional yeast and 2 tbsp. chopped chives or dill for Cheesy Herb Scones
Sweet: add ½ cup of organic sultana's and spices such as cinnamon and cloves for Fruit Scones.
Like what you're seeing? Subscribe for new recipes and nutrition tips every week!
Jessica Cox is a qualified practicing Nutritionist with a Bachelor Health Science (Nutrition) and over 15 years of clinical experience. She is the founder and director JCN Clinic, published author and established recipe developer. Jessica is well respected within health and wellness space for her no fad approach and use of evidence-based nutrition.