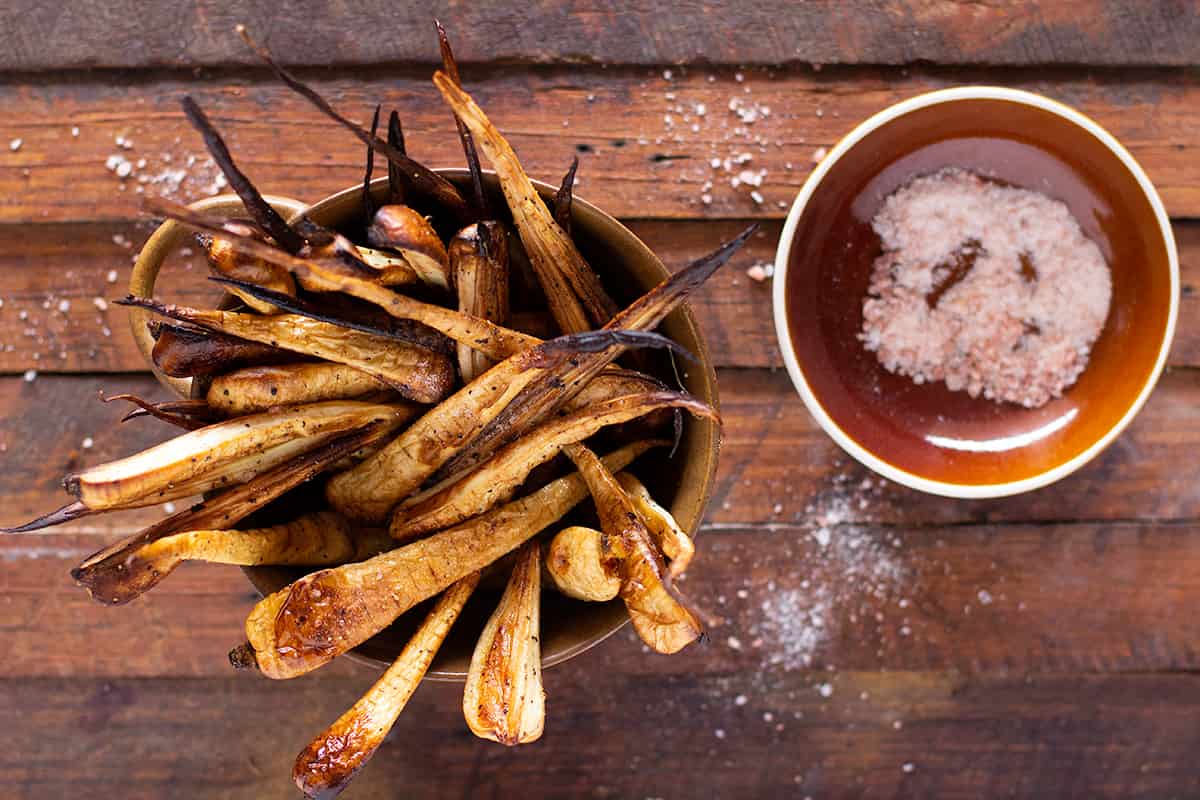 Parsnips are one of those under utilised vegetables. No one really knows what to do with them or just plainly doesn't like them. They've had them boiled and mashed or maybe par roasted as part of the typical roast dinner. I'd say I was probably quite impartial to them myself until I discovered making them into wedges. Parsnip wedges changed the game for me.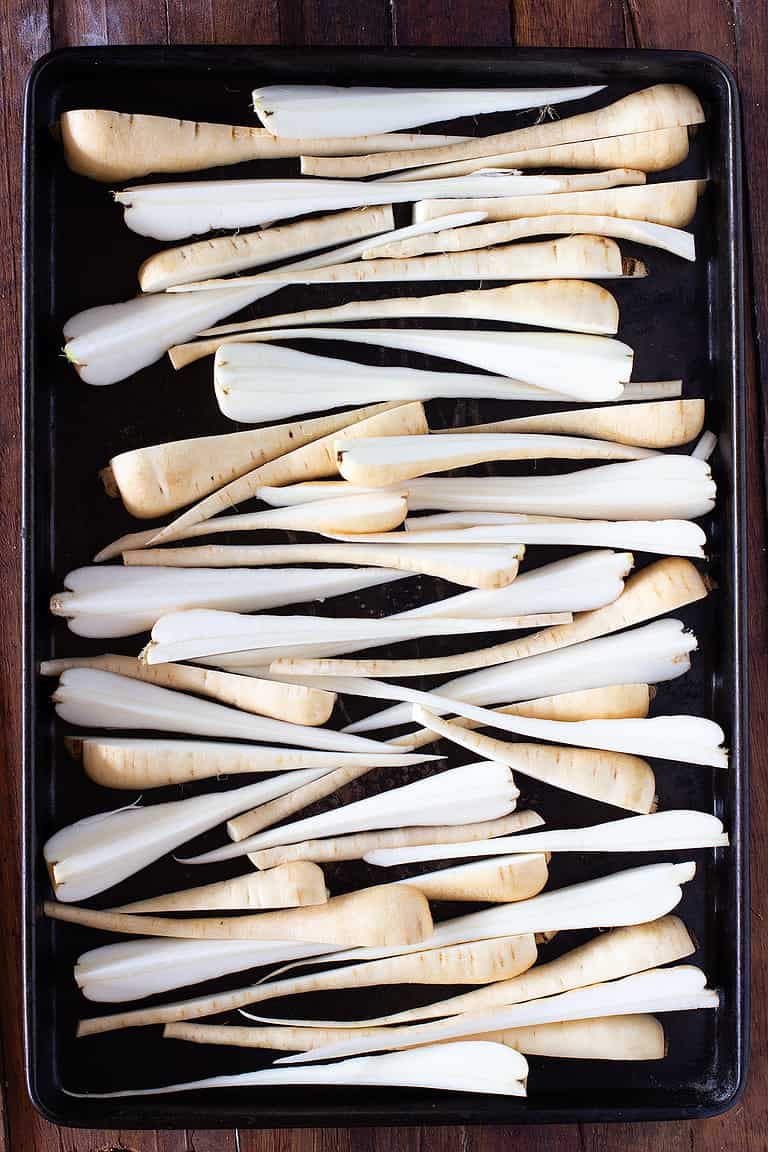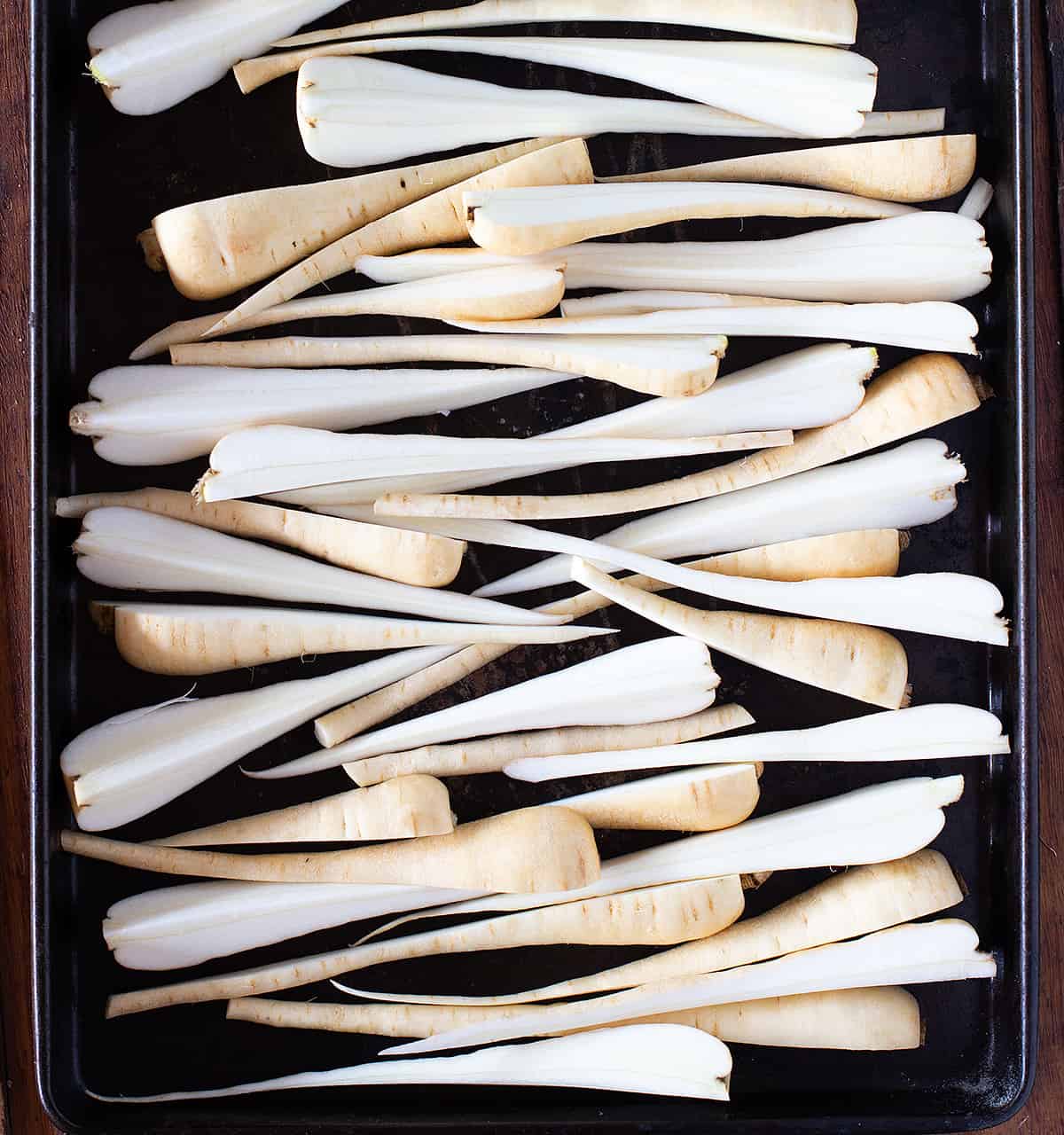 If you are a regular visitor to my recipes you will know I have a thing for vegetables roasted into an inch of their lives. Parsnips definitely take the cake when it comes to this situation. The knack to really tip-top parsnip wedges in in the roasting time and the way they are cut. Actually, lets wind that back a little bit more and talk about the type of parsnips.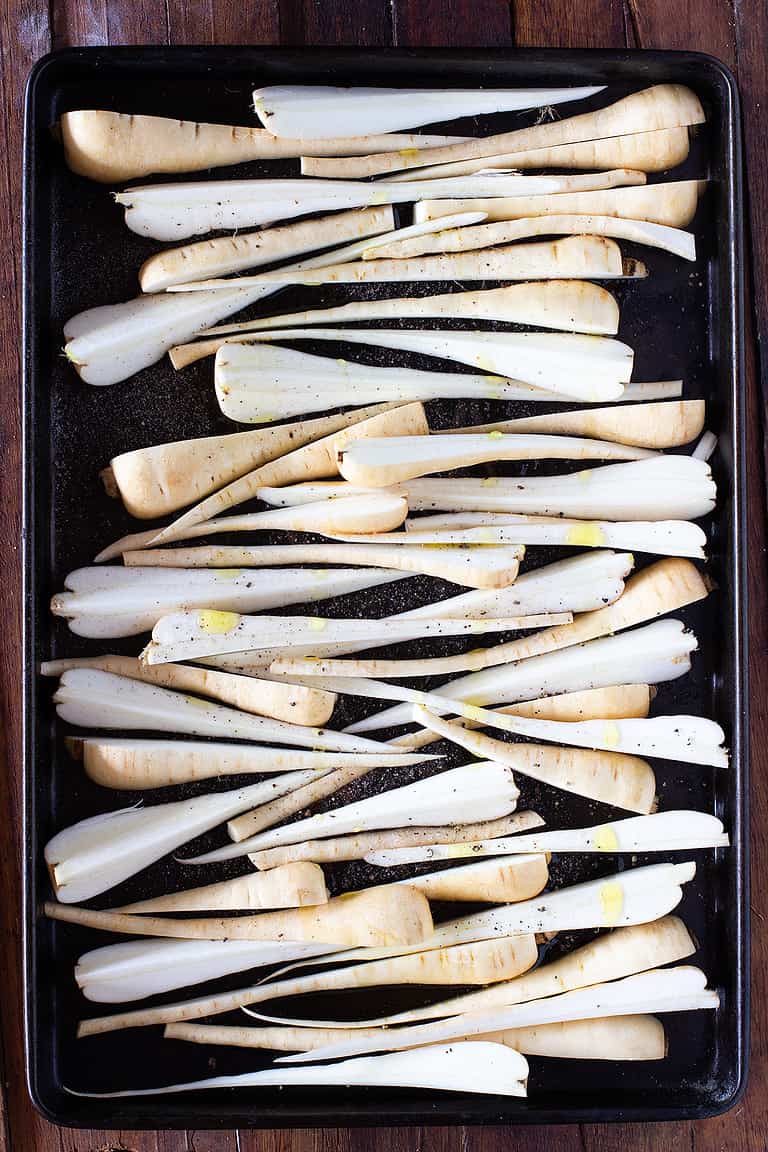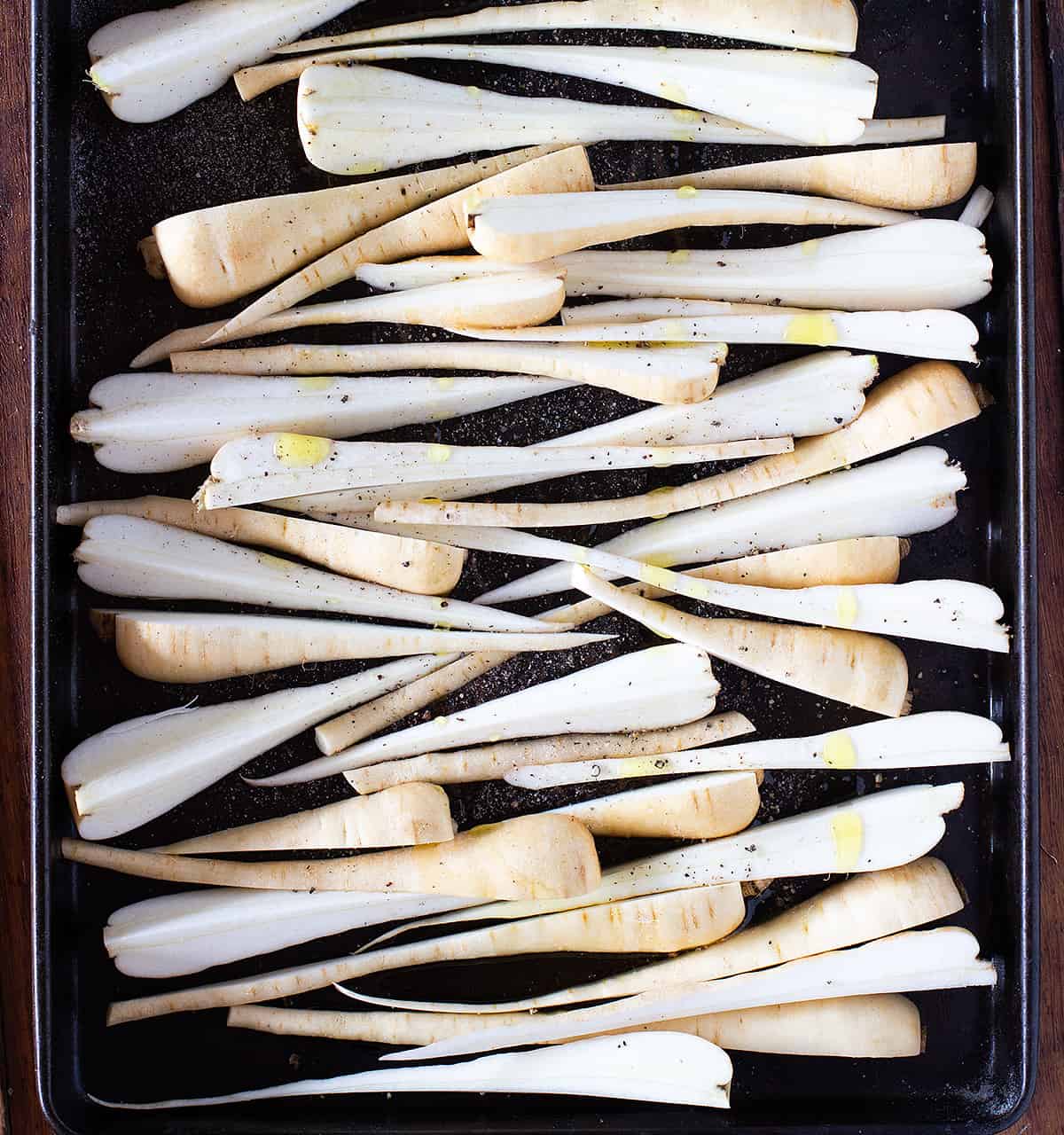 Selecting parsnips for roasting into wedges comes down to two things. One, you want them fresh and crisp. Not those sad bendy ones that have been sitting around in cold storage for longer days than we really want to consider. Secondly, you want to go for small sized parsnips. Young parsnips, still nice and sweet without a strong woody centre. These types of parsnips impart a different flavour to their stronger larger siblings.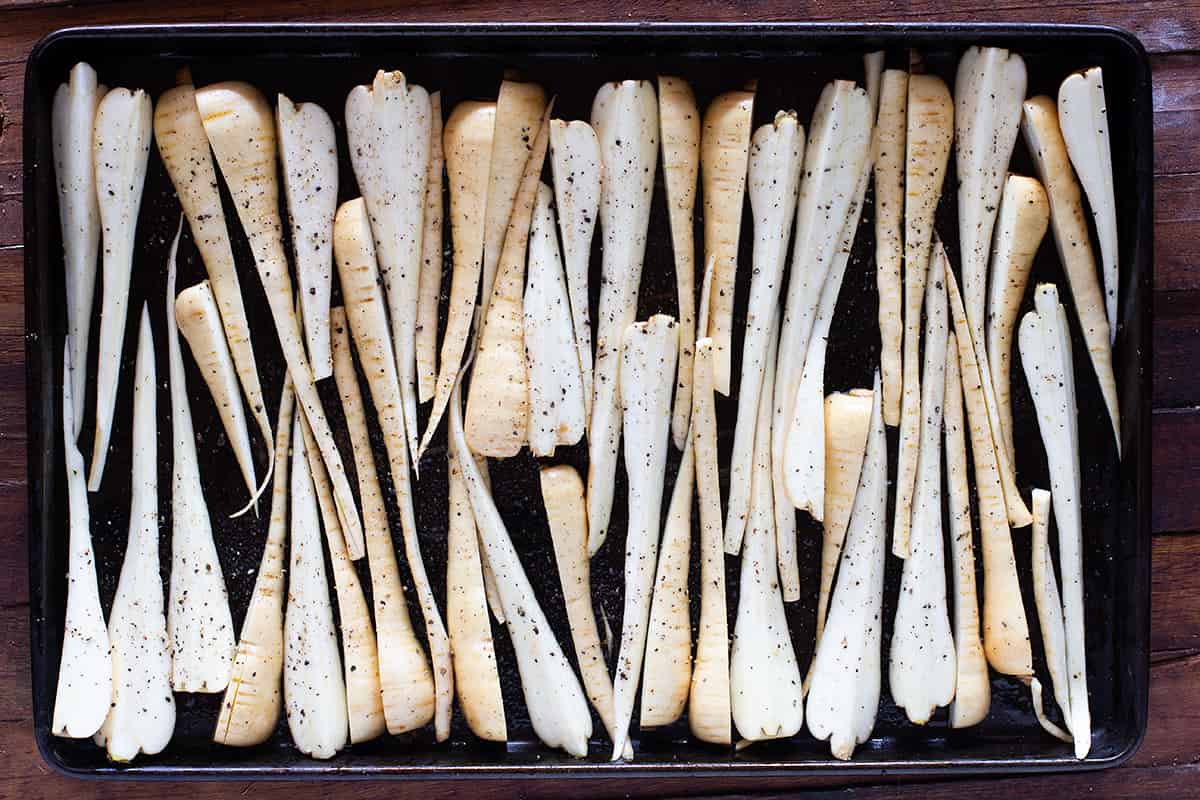 Once you have lovely fresh small to medium parsnips, you need to cut them thin. Cutting them just once down the middle is only expectable for baby parsnips. Generally you need to cut them into quarters as pictured here to give you the same size as a sweet potato or potato wedge. Cut them too thick and you will end up compromising that crispy burnt golden finish.
Now as the method stipulates below, you need to get up and personal with the extra virgin olive oil and salt. Don't get all weird about it and try and use them sparingly. This is the time to be generous. Coat those wedges with vigour and then a little more for good luck.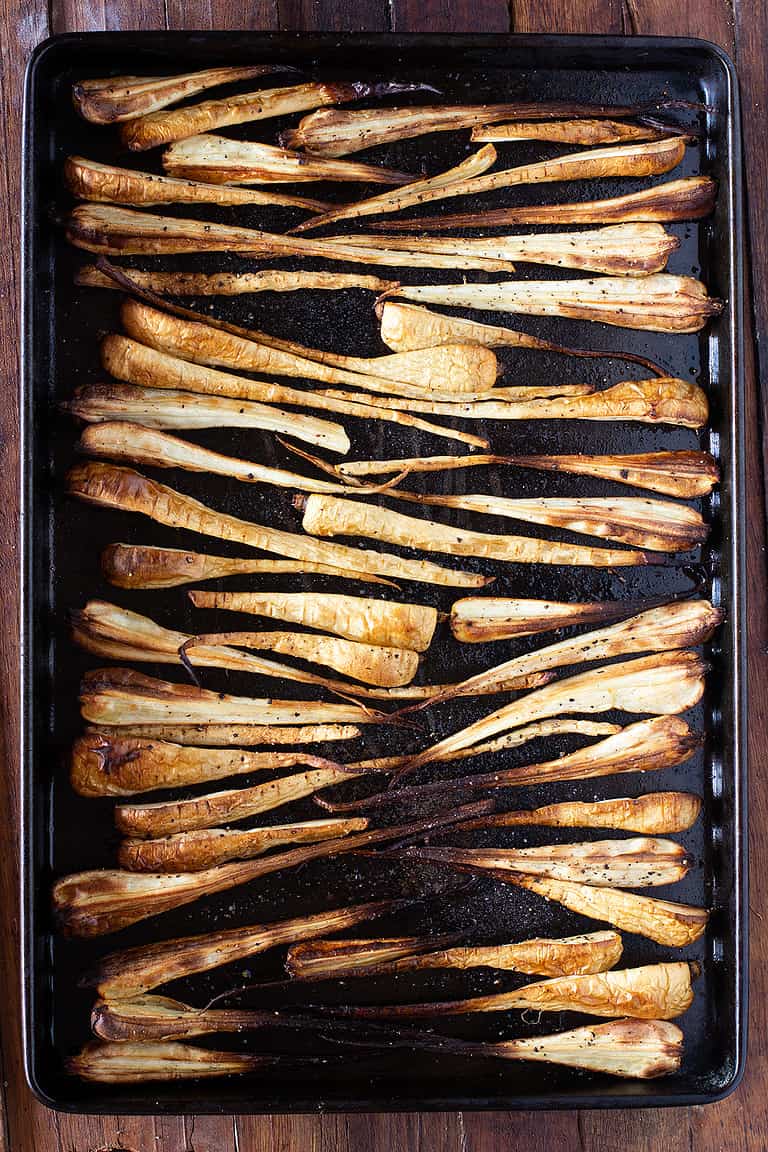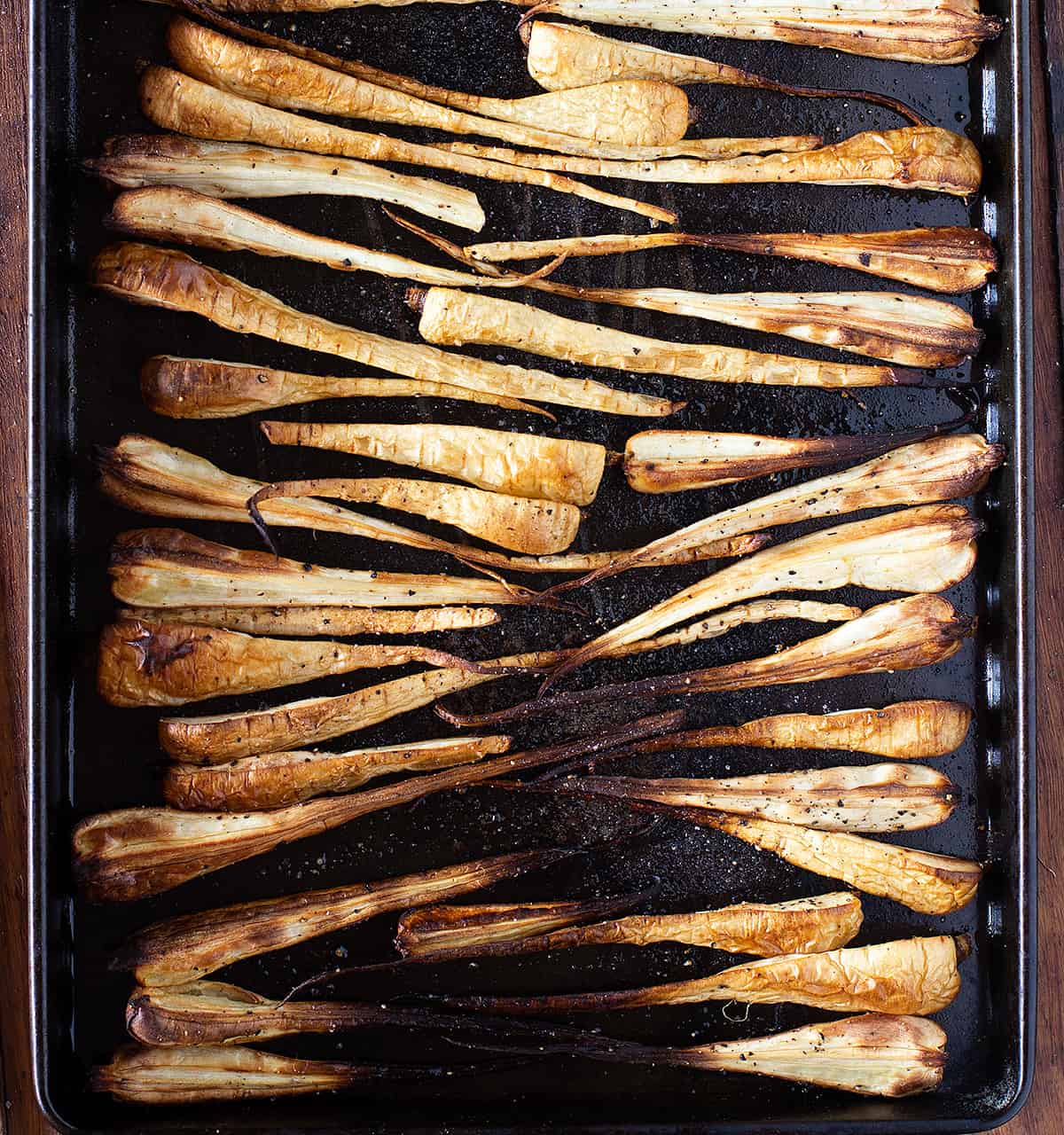 From there its up to you how far you want to push them in the oven but my recommendation is crucified. Maybe talking about things being crucified at this time of year is a little un-PC, but I had to bring Easter into this post somehow right? I had planned to bring you a white chocolate slab, but slurs around parsnips will have to make do instead.
Another reason (besides taste) that myself and the fab team of Brisbane JCN Clinic Nutritionists love parsnip wedges is because they also suit just about any level of dietary restrictions that we may need to use during a gut health treatment protocol. There are not too many gut healing diets that don't include parsnips. Therefore, our JCN Nutritionists are all about finding a way to let this vegetable shine during a time of dietary constraints. We all respect and love food so much, so no matter what dietary modification we have to take into consideration we are always building a delicious macronutrient balanced food plan of low reactive foods, inclusive of the humble parsnip.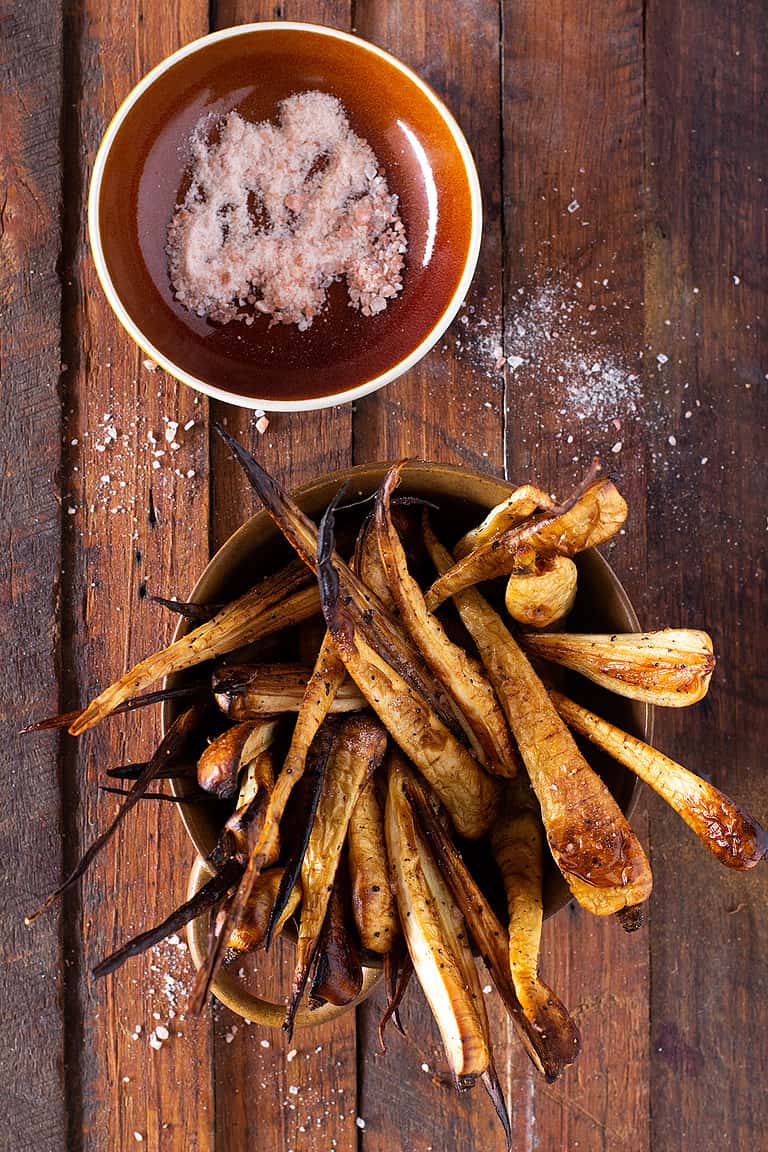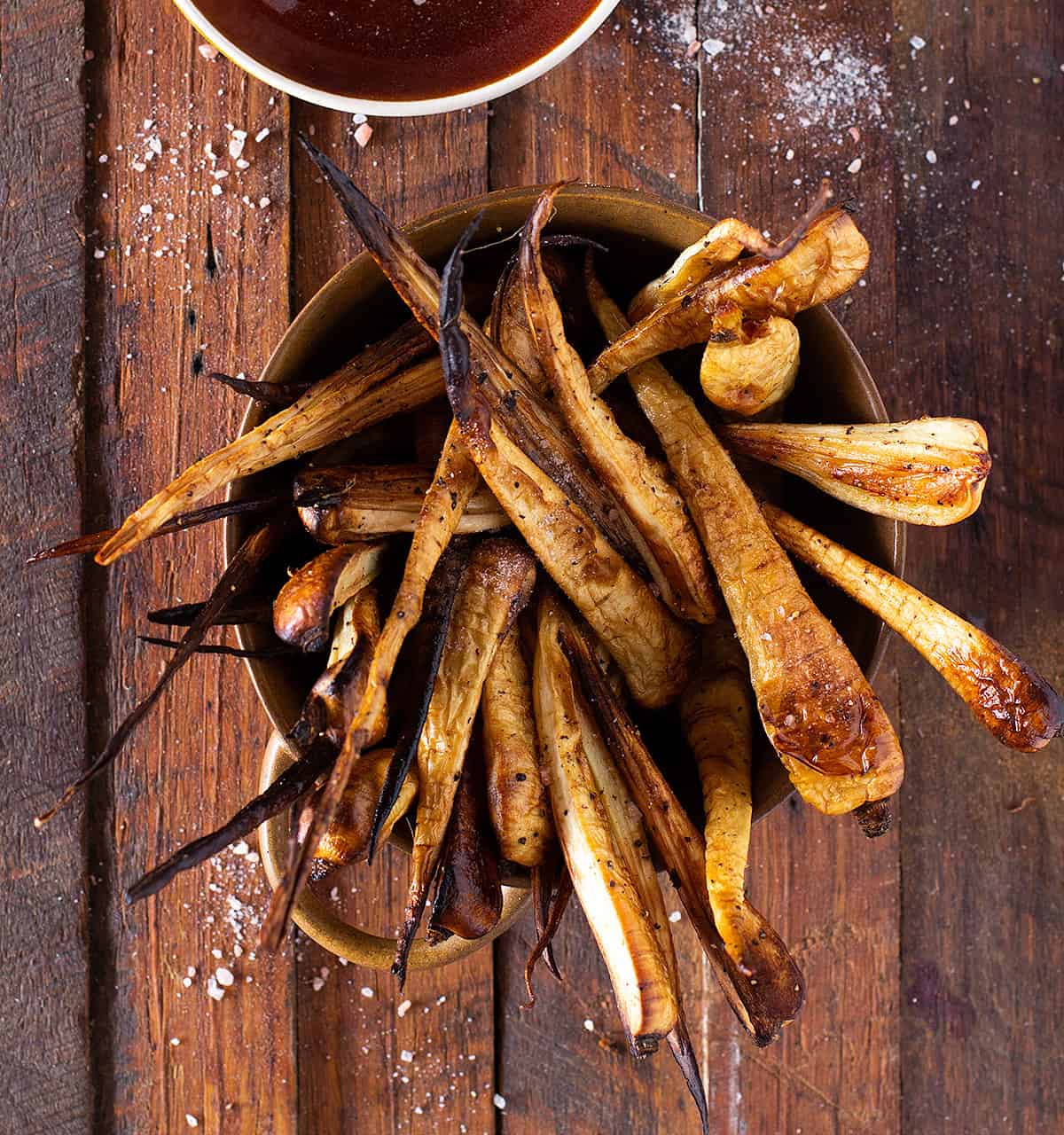 So if you've been seeking the right Nutritionist (Brisbane based or not – remember Skype dear reader is always an option) to not only address your gut health and related health conditions alongside showing you how to actually create a sustainable, delicious food plan with recipes and guidance, well then you know where to find one. We are always here, parsnip wedges and all ready to rumble.
parsnip wedges
serves

serves 4 as a side

preparation time

10 minutes

cooking time

40 minutes
ingredients
750g small parsnips
2 tablespoons extra virgin olive oil
salt & pepper for seasoning
method
Preheat your oven to 220c, fan-forced.
Start by slicing the parsnips in half down the middle. Slice them again down the centre into thin quarters. If you have any long straggly ends for some of the longer parsnips just cut them off and roast them up too. Basically you want a thickness similar to how you would roast regular potato or sweet potato wedges.
Place the cut parsnips onto a large baking tray. Sprinkle very liberally with salt and pepper and toss well with your hands to coat all of the parsnip wedges. Now add the extra virgin olive oil and toss again ensuring all the wedges are coated in the oil.
Arrange the parsnip wedges to ensure they are not overlapping each other (you may need two trays). Place in the oven to roast for 40 minutes, taking out after 3o minutes and turning the wedges over for even cooking so they brown well on both sides. The parsnip wedges are done when the are lovely and golden and the thin ends are super crispy. Personally I like to push them right to edge of starting to burn!
Remove the parsnip wedges from the oven and serve straight away with homemade mayo or with a tahini dipping sauce.
nutritional information
Parsnips are a good source of folate, vitamin C and manganese. Parsnips are also a high source of in soluble fibre making them a great food choice for bowel health. Parsnips are part of the same family as carrots, which are well known for their high vitamin A content, however carrots also contain an abundance of antioxidants that effectively help protect against cardiovascular disease.
Jessica Cox is a qualified practicing Nutritionist with a Bachelor Health Science (Nutrition) and over 15 years of clinical experience. She is the founder and director JCN Clinic, published author and established recipe developer. Jessica is well respected within health and wellness space for her no fad approach and use of evidence-based nutrition.