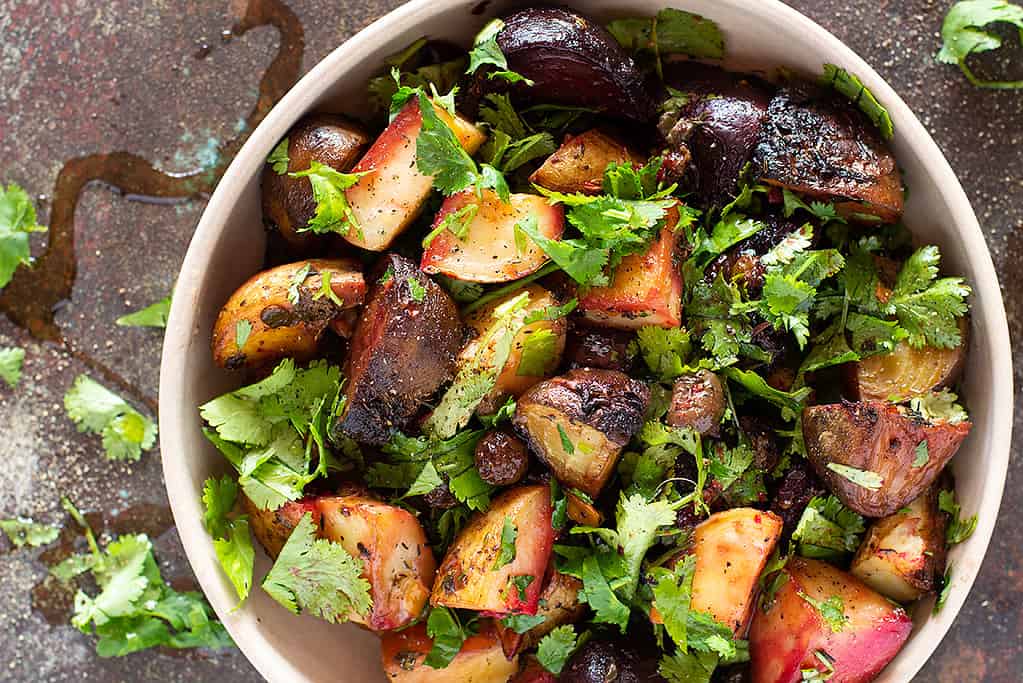 So beetroot and potato salads aside, we are about 2 weeks away from having our house on the market! Currently I am working from home while my hubby and my parents are painting the outside of the house. The carpets down (not sure on the colour but what can you do?) and the glass is in. We finally are rid of our feral frayed shower curtain and actually have a shower door. We are at that end of a reno where you actually feel like you are living in a nice house instead of a construction site.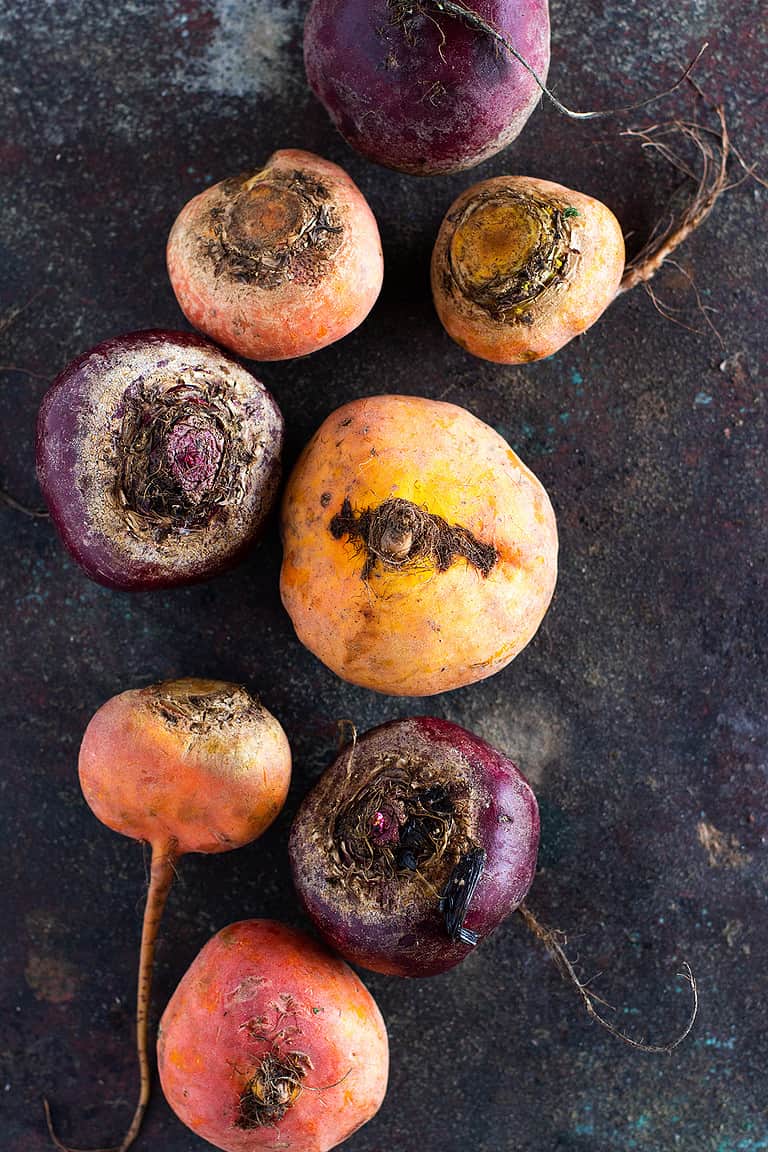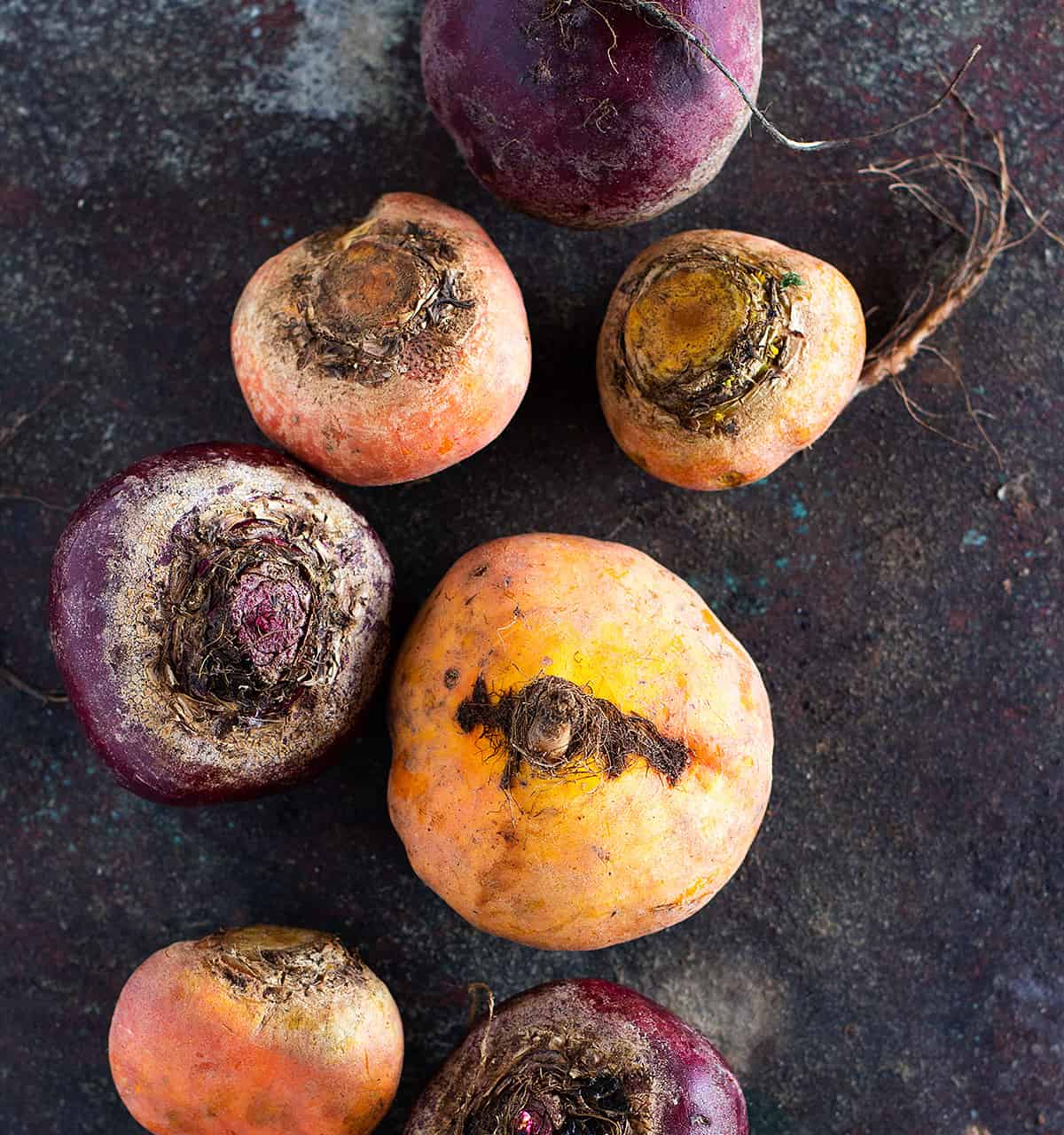 It's about this time too that we (Hubbard and I) get asked a lot about whether we will be sad to go, or wish we could stay and appreciate the beautiful house we have built. Look, its all lovely and all and nice to have door handles, fences and a deck you can enjoy instead of just an alternative dumping ground, but honestly I can't wait to hand the keys over and take off. A house is a house; we have never in any of our renovations built a 'home'. We build with the intension of what others would like and what appeals to a family. The home that we build will be a far cry from what we have built here in Brisbane. Hubbard jokes it will just be one giant walk in pantry (which I have specified must function like a fridge also for all my dry produce).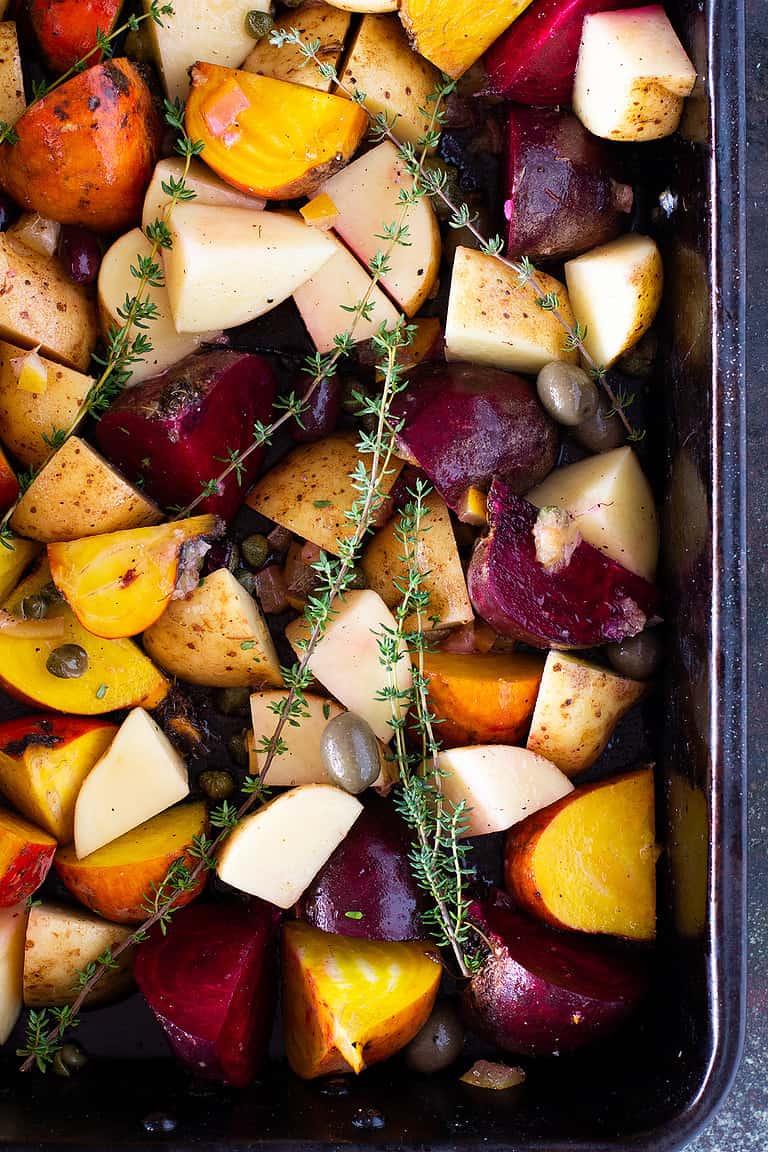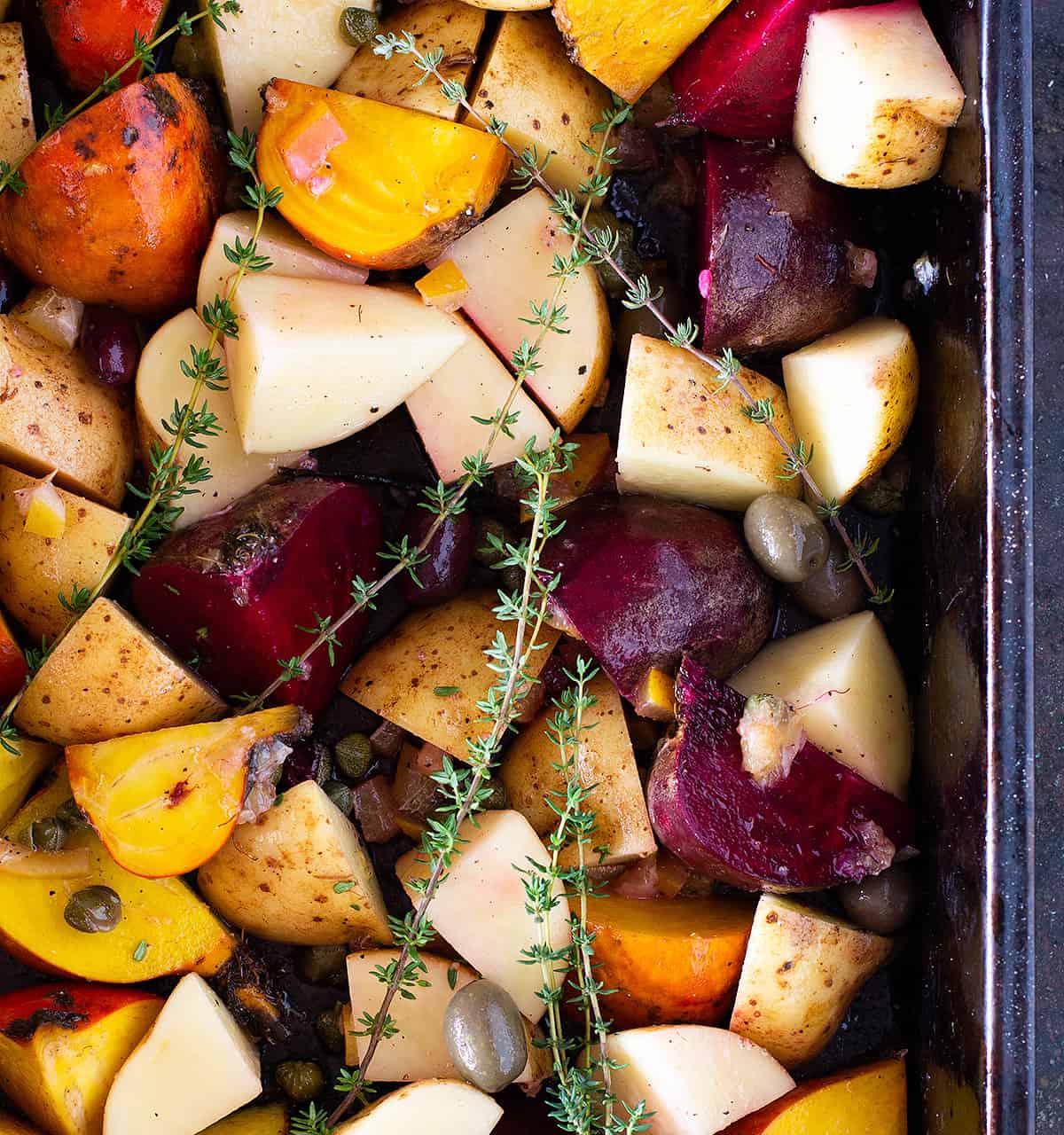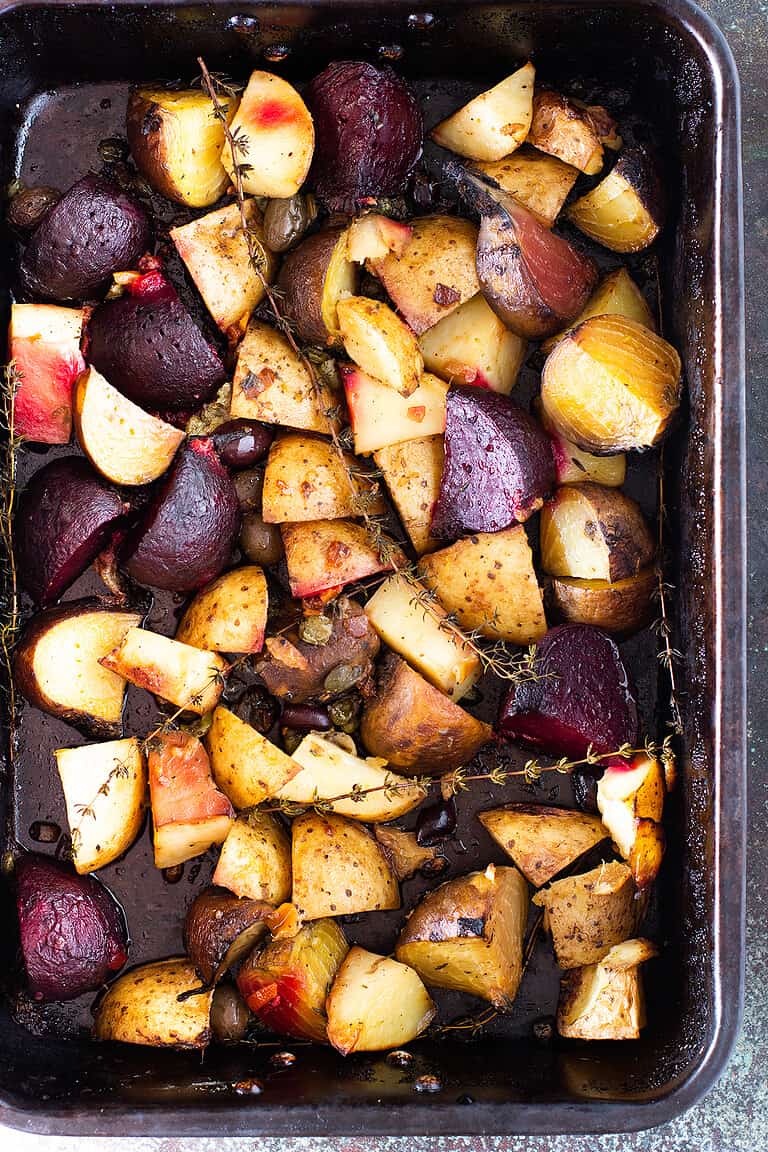 As it all does draws near, here is a list of what I will miss:
Garfield dropping in (if you watch my Insta stories you will know what I am talking about.
My close girlfriends here in Brisbane, although I think our time together will be of more quality with me away. When we catch up it will be a proper catch up as such.
Hot chocolates at Satori's.
The JCN Clinic team – honestly I am just sticking my head in the sand about this one. If I think to much about it I'll cry like a baby. 
Brisbane's public transport system (haha, JOKE).
That's not a big list really is it? 
I'll also miss not being able to bring my recipe creations in to share with the girls at the clinic. They missed out this week as our painting slaves my parents are here to help gobble everything up. Hard physical work equals hungry bellies, so the fridge is stripped bare quickly.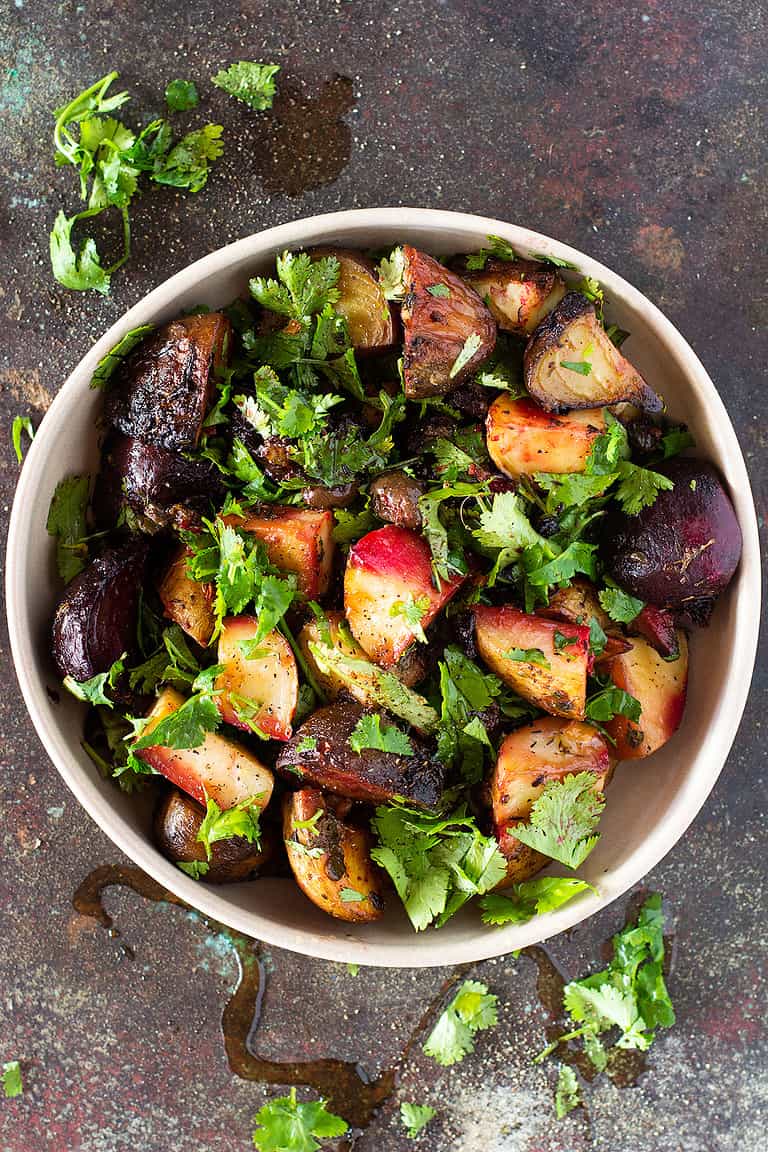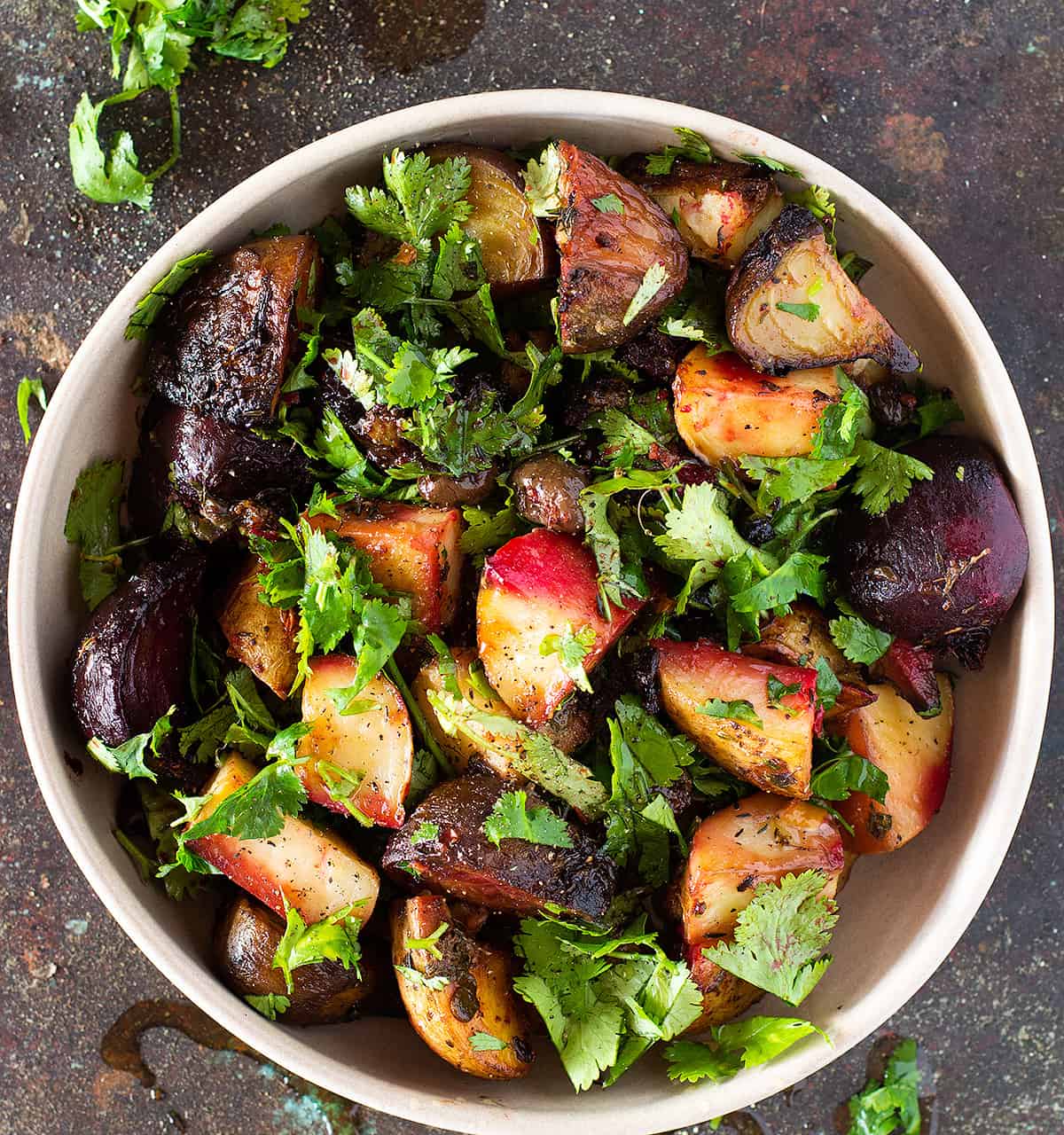 As for this Slow Roasted Beet & Potato Salad w Preserved lemon, Capers & Olives, it was a creation to feed not only hungry people in bulk but also a recipe to work for my Mum who is on the start of her gut health protocol with me. She finally did her comprehensive stool testing (we used Microba) and with these results I have created an individualised food program and supplement protocol. She is going like a trooper on it and following it to the tee, so I am super proud. She's pooping daily (sorry Mum!) and is noticing more energy, which is pretty great for someone enlisted as a paint slave and a history of insomnia. She's currently stoked because she gets to bring hummus back in today. #smallwins 
Well that's my brain dump for this week. I'm a whirlwind of emotions lately with so much happening, so best I stop typing and get back to it instead of using this blog post as a 'dear diary'. 
Till next time!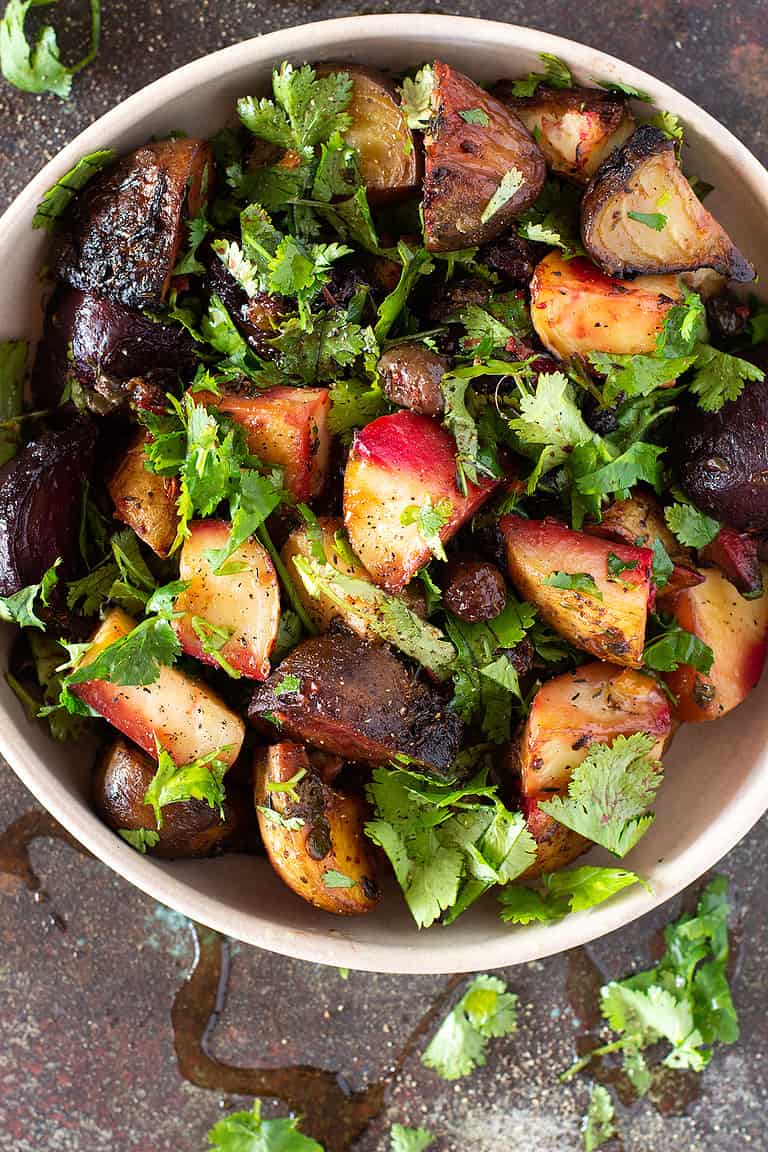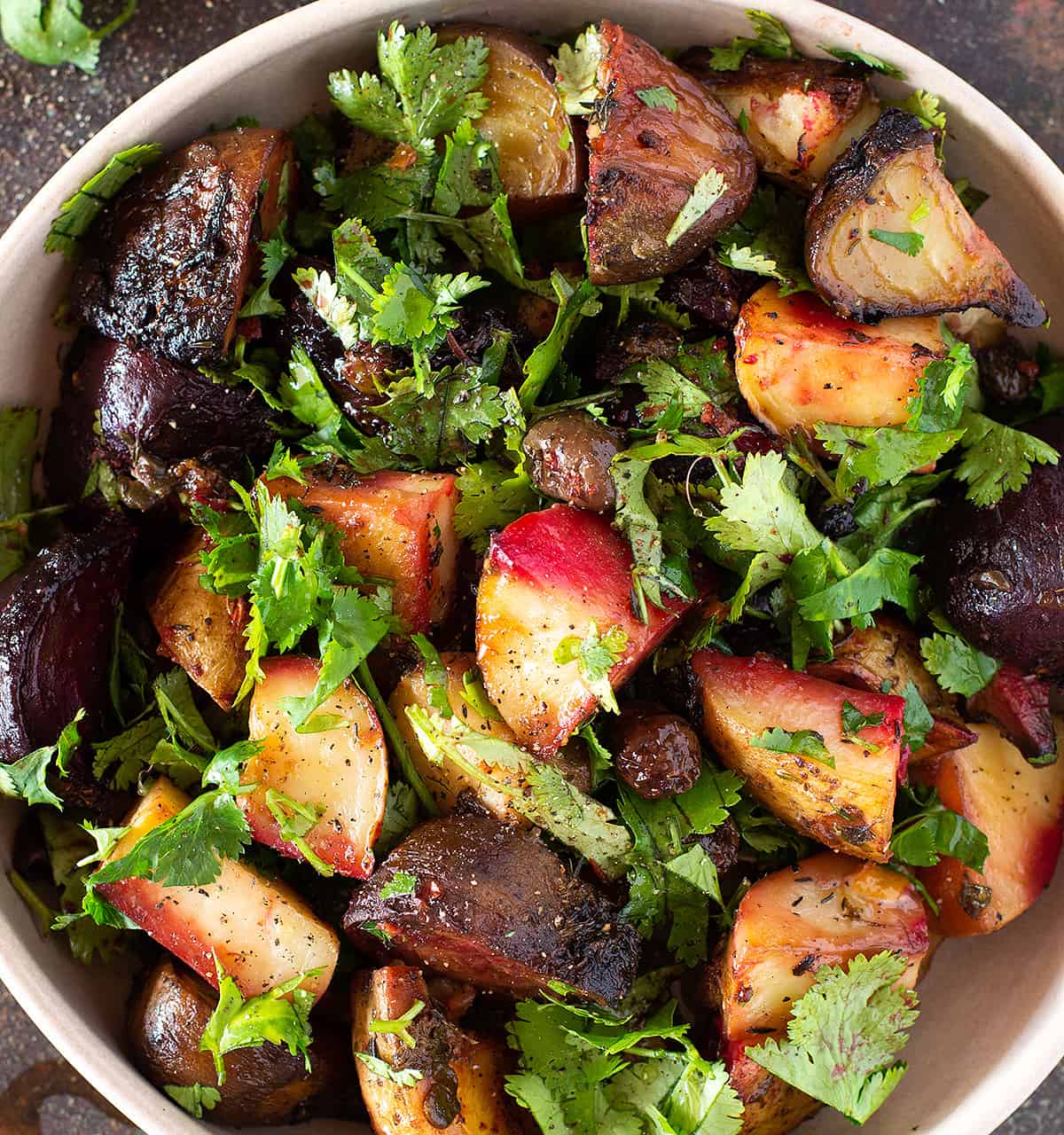 slow roasted beet & potato salad w preserved lemon, capers & olives
serves

serves 6 as a side

preparation time

20 minutes

cooking time

1 hour & 45 minutes
ingredients
1kg medium sized beets or any colour
1kg medium sized potatoes
2 tablespoons capers
2 quarters preserved lemons
1/3 cup olives
2 tablespoons extra virgin olive oil
5 long sprigs thyme
salt & pepper to season
1 large bunch coriander, leaves picked
method
Preheat your oven to 200c, fan-forced.
Slice the beetroots and potatoes into quarters and place in a large roasting dish. 
Dice the preserved lemon skins and add them to the roasting dish with any of the preserved lemon flesh. Add the olive, capers, extra virgin olive oil, salt and pepper and then toss everything really well to coat the vegetables in the oil. 
Cover the baking dish either with alfoil or a baking dish lid and place in the oven to roast for 1 hour & 45 minutes. At the hour mark, remove from the oven and gentle toss everything to ensure even cooking. You may want to add a little more extra virgin olive oil if you feel it is needed.
Once cooked, remove the baking dish and leave to cool still covered. To serve, chop the coriander roughly and toss through the baked vegetables. Either serve straight from the baking dish or place in a big salad bowl in the centre of the table. Really delcious served with homemade mayo or tahini drizzled over too.  
Enjoy with protein side of choice, I love this with lamb. 
nutritional information
Potatoes contain a surprising amount of nutrients for the humble looking white spud. Just one jacket potato contains half of our daily levels of vitamin c and vitamin B6. One potato also provides close to 50% of our potassium needs and 20% of our iron and magnesium intake. These nutrients are fundamental cellular support and general enzyme functions within the body. They are also high in choline and lipoic acid making them a 'food as medicine' choice for nervous system support. Potatoes are best with their skin attached to provide more sustaining fibre.
Beetroots are a rich source of folate, manganese and potassium. Beetroot is also a rich source of glycine betaine, a phytochemical compound. Betaine can help lower homocysteine levels (a cardiovascular risk marker in blood tests), which has been associated with promoting clotting and plaque formation detrimental to blood vessels. Betaine additionally supports the glutathione pathway of detoxification in the liver making it a fabulous choice for liver health.
Like what you're seeing? Subscribe for new recipes and nutrition tips every week!
Jessica Cox is a qualified practicing Nutritionist with a Bachelor Health Science (Nutrition) and over 15 years of clinical experience. She is the founder and director JCN Clinic, published author and established recipe developer. Jessica is well respected within health and wellness space for her no fad approach and use of evidence-based nutrition.