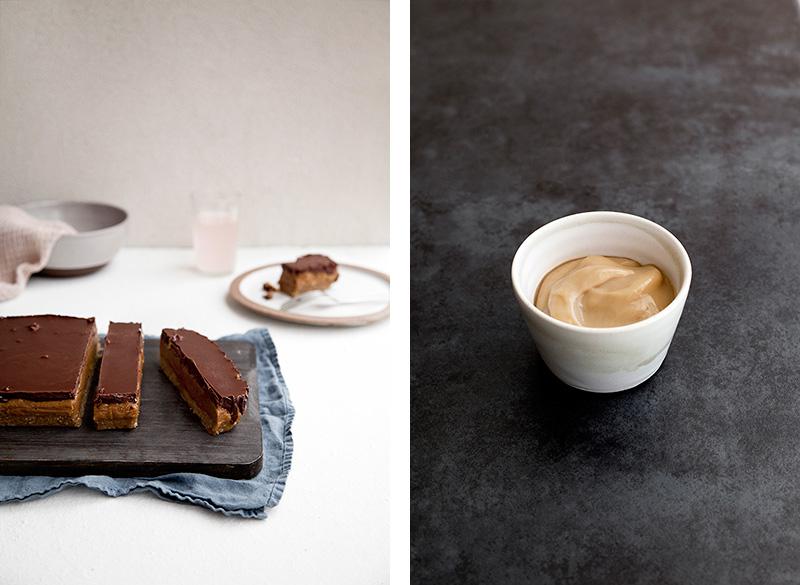 Here on the JCN website I've had the pleasure of featuring some inspirational guest recipe posts. Up until now however, I had not had the chance to physically met any of these featured bloggers/recipe developers in person. These admirable relationships had developed purely through social media channels.
Kate Bradley from Kenko Kitchen has broken this mould. I had the chance to met Kate after chatting with her online through Instagram. We met for brekky at a delicious cafe in Melbourne one (rare) sunny morning. I was instantly taken with Kate's down to earth and warm personality, and even more so by her passion regarding her career in the foodie industry. Kate at that point spoke about her desire to run cooking classes (which she is now doing), and about her cookbook in the works. I was struck most of all by Kate's no fuss attitude to healthy eating, matched with a strong family sense of nourishingly and lovingly prepared food. Kate was also an avid believer in balance. Leaving fads at the door where they belong and focusing on an overall sense of balance throughout all aspects of life. I walked away from that breakfast feeling like although I had only spent an hour or so with Kate, that I had not only been inspired, but also made a friend.
So today dear reader, I would like to share with you an interview with Kate Bradley to celebrate the release of her first Cookbook "Kenko Kitchen: Simple sugar-free, gluten-free, vegan recipes!". Of course many of you are not vegan as such, however I am sure you will find Kate's recipes and approach to cooking handy, especially from a food intolerance perspective.
I am also excited to be running a giveaway for a FREE copy of Kate's cookbook through our Instagram Feed. Just head on over for super easy entry details. Good luck, and I hope you enjoying getting to know Kate as much as I did!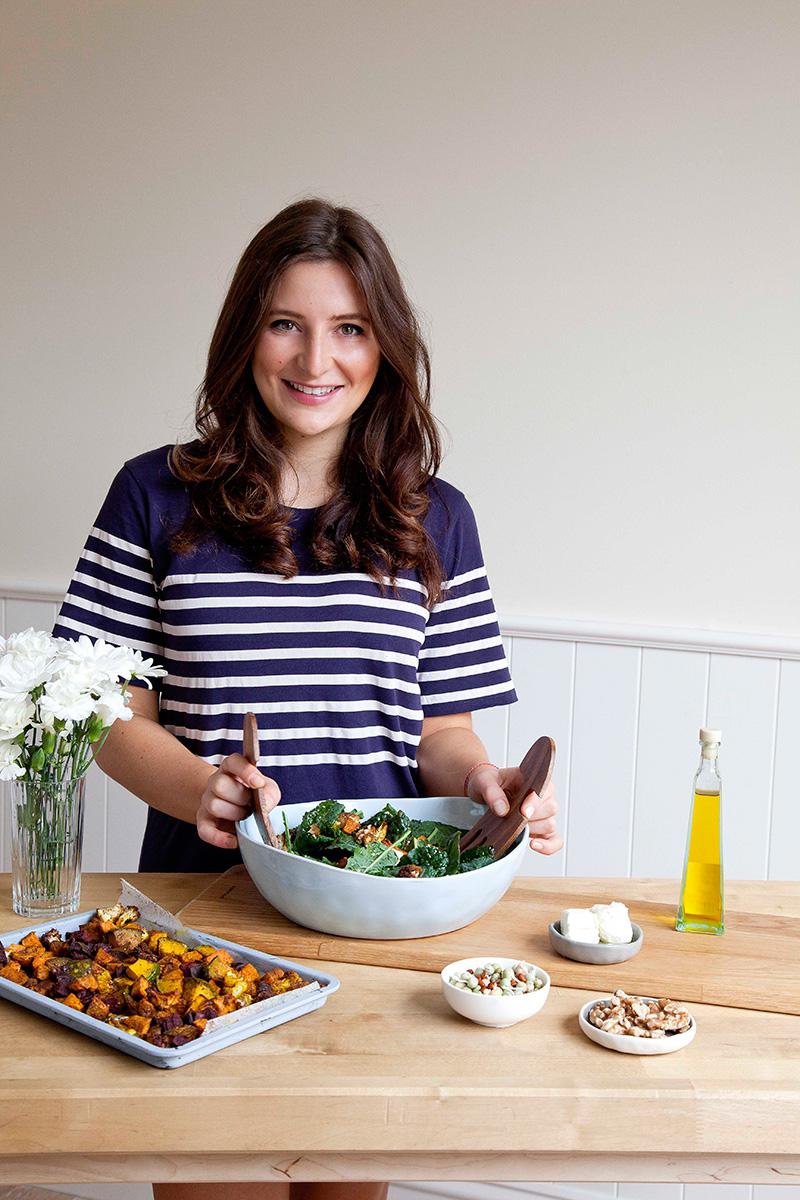 Congratulations on your new book, "Kenko Kitchen: Simple sugar-free, gluten-free, vegan recipes"! Tell us a bit about your first cookbook…
Kenkō Kitchen is a collection of recipes I grew up eating with a healthy plant based twist. I wanted to create a book which wouldn't be daunting for someone to pick up who is new to the whole foods diet and I wanted to use ingredients which were easy enough to find at the local supermarket. It's about simple food, simple ingredients and easy processes. I know there is nothing worse than looking at a recipe only to find you don't know what half the ingredients are and then having no idea where to source them and the recipe is a mile long! I wanted to create a book that would make healthy eating accessible, fun and delicious and I hope the Kenkō Kitchen cookbook achieves this!
How did you find the journey of putting together your first cookbook?
It was definitely a big learning curve! It was a fun journey which required a lot of long days, late nights and hard work however it was also one of the most rewarding and fun things I've ever had the opportunity to do! I am extremely passionate about helping people become healthier and happier and so this was the driving force to keep me going!
How did you learn about healthy eating?
Once I was getting towards the end of my high school days I knew if I wanted to feel a healthier change in my body and wanted to be able to produce nourishing dishes for my friends and family I would have to teach myself. It's not very accessible when you're in school to learn about healthy eating unless you want to do it yourself. So for years I just read every book possible, looked at studies, took online courses and watched every documentary I could find to do with health. Whilst it wouldn't seem like much fun to some to be spending your nights and free time staring at books and a computer screen, for me I loved constantly learning and finding out everything I could (and I still do!).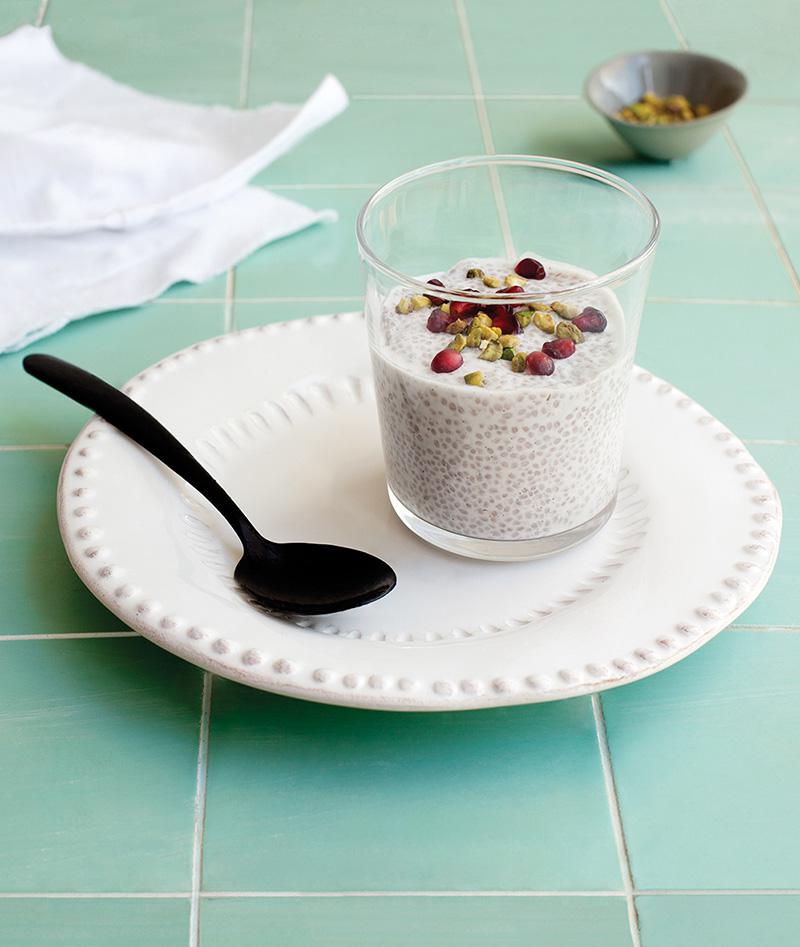 What does balanced eating mean to you?
Balanced eating to me is very important as I think it is the only sustainable way to keep a nourished mind and body. I eat healthy majority of the time and then I allow myself to have the treats my body wants in moderation. It's not very often I have a craving for something bad so when I do I allow my body to have it and then I go straight back to what is very normal for me now which is just following what my body thrives on. I have tried to follow many fad diets in the past only to find I felt really constricted and mentally unbalanced. Though I know some of these diets do work for others, for me finding my balance was just about stepping away from what social media bikini clads were telling me to do and instead taking the time to actually listen to my body, finding out what works, finding out what doesn't and stopping the mental race to lose weight! If you want to go out to dinner to try a new restaurant with a friend even if it's not the healthiest thing in the world, do it. If you want a piece of chocolate, have it. If you want to eat a huge salad then get that shit in you! Listen to your body, don't put yourself in a box and just relax! It's only food!
You're family background has a strong Mediterranean influence. How has this effected how you think about and prepare food?
Food is extremely important in my house as it is what brings the family and our friends together. My family has always been into the grow it yourself movement so using the freshest and seasonal organic ingredients has always been a big aspect. If something is ripe in the garden, the meal becomes based on that – whether it's kale, tomatoes, broccoli, quince, citrus, whatever it may be! My family has also always been about using every part of a piece of produce to reduce wastage and whatever is left gets composted, thrown into the worm farm or replanted! It's a total eco system. Most importantly my family has taught me to always have fun. Don't over complicate food and just enjoy it. If you make the food in a good mood for people you love, the food will just sing with love!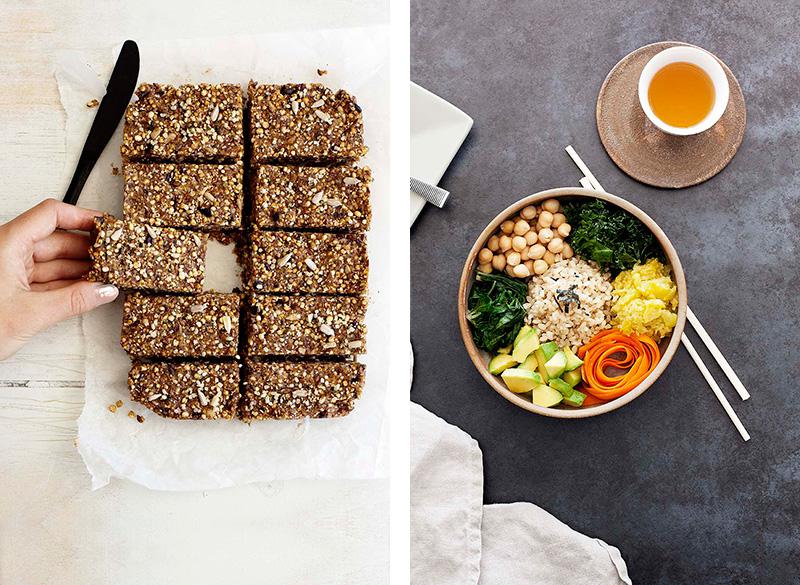 If you had to have one last meal on earth what would it be?
I don't think it would matter so much about the meal but who my company was whilst having the meal. However if I did have to pick it would be a meal cooked by my Croatian mother and my Turkish aunt. These are the two best cooks I know and they are both always using the freshest and most beautiful handpicked ingredients to create simply amazing Mediterannean and Middle Eastern foods. Everything they do is SO simple but SO delicious!!
What's your favourite wholefood ingredient? Can you give us two ways you like to use it in your kitchen?
Coconut oil! Such a simple and underrated ingredient that can be used across everything in the kitchen! I love using it to sautee vegetables for a simple side or salad and using it as a replacement for butter in baking!
What foodie websites and blogs inspire you?
I love looking at Faring Well, Milking Almonds, Sprouted Kitchen, Dolly and Oatmeal, Top with Cinnamon, My Name is Yeh, Gemma Lush, One Hungry Mami, Iron Chef Shellie, Cook Republic, Food 52 and all the amazing vegan bloggers!
Can you give us an interesting food combination that we may not have thought of doing?
Oh boy, I am not going to lie I combine some WEIRD things. My new favourite which is not so weird is fermented umeboshi paste with honey and soda water. Such a refreshing and good drink!
Lastly, the recipe I would like to share is……..
The Caramel Slice from my new cookbook! You can purchase a copy of Kenko Kitchen: Simple sugar-free, gluten-free, vegan recipes by Kate Bradley, published by Hardie Grant Books $40 RRP by visiting this link here.
guest recipe post | caramel slice w kate bradley from kenko kitchen + a cookbook giveaway!
serves

makes 9–12 squares

preparation time

25 minutes, plus soaking and freezing

cooking time

nil
ingredients
// cookie base //
50 g (134 oz/1/3 cup) macadamia nuts
80 g (234 oz/1/2 cup) almonds
80 g (234 oz/1/2 cup) buckwheat groats
90 g (3 oz/1 cup) desiccated coconut
10 medjool dates, pitted
1 tablespoon coconut oil
1/4 teaspoon salt
seeds from 1/2 vanilla bean
// caramel filling //
14 medjool dates, pitted
1/2 teaspoon salt
155 g (512 oz/1 cup) cashews (soaked in water overnight or for a minimum of 3 hours)
125 g (412 oz/1/2 cup) almond butter
160 g (512 oz/1/2 cup) coconut dulce de leche (see below for ingredients)
60 ml (2 fl oz/1/4 cup) coconut cream
// chocolate topping //
100 g (312 oz) melted dark chocolate (at least 70% cocoa solids)
1 tablespoon coconut oil
1/4 teaspoon salt
35 g (114 oz/1/4 cup) caramelised buckwheat
// coconut dulce de leche //
400 ml (1312 fl oz) tin coconut cream
100 g (312 oz/1 cup) coconut sugar
1/2 teaspoon salt
method
"This recipe towers over any store-bought caramel slice. The taste is absolutely next level and the perfect balance of saltiness in the slice makes it something that you can eat…then eat a little bit more…and a little bit more. It's also very close to being raw and requires almost no cooking – most of it is done by the food processor". – Kate
Place all the cookie base ingredients in a food processor and blitz until the mixture is a breadcrumb-like texture and just starting to come together.
Remove the mixture from the food processor and press into the bottom of a 24 × 19 cm (91⁄2 × 71⁄2 in) brownie tin or glass pyrex dish to make a smooth base about 1 cm (1⁄2 in) thick. Cover and place in the freezer.
Clean the food processor out with paper towel and then put in all the ingredients for the filling and blitz until a smooth caramel has formed and there are no cashew lumps.
Remove the tin from the freezer and spoon the caramel on top, making sure it is even and smooth.
Cover and return to the freezer for 20 minutes.
For the chocolate topping, gently melt the chocolate over a double boiler with the coconut oil and salt.
Remove the slice from the freezer and sprinkle over the caramelised buckwheat. Pour the melted chocolate mix on top and return to the freezer. Once the chocolate has hardened, after about 20 minutes, you're ready to go! You can keep the slice in the freezer for up to 2 weeks. Remove the slice 5 minutes before eating.
For the coconut dulce de leche…
Pour the coconut cream into a small saucepan with the sugar and salt. Simmer over low heat, string occasionally, for 30–40 minutes until thickened and a caramel colour.
Place in a sterilised jar and keep in the refrigerator for up to 2 weeks.
nutritional information
This caramel slice is a wonderful alternative for those with food intolerances. Though intolerance friendly, and free of refined sugars as such, it is still an occasionally food to share in moderation. Raw desserts are still high in natural sugars and fats, so enjoy sparingly if you are maintaining your weight at happy and healthy level.
Kate's caramel slice contains lots of wonderful potassium rich dates and a plethora or other minerals found in the nuts and grains. Almonds in particular are a rich source of plant based calcium, a great alternative for a vegan or completely dairy free diet.
Though I am yet to try any variations of Kate's slice, I am sure a nut free version could be enjoyed. For instance, you could use sunflower seeds in place of cashews and almonds and pumpkin seeds in place of macadamias. The flavour would be slightly different, but I am sure it would still be mouth waveringly delicious!
Jessica Cox is a qualified practicing Nutritionist with a Bachelor Health Science (Nutrition) and over 15 years of clinical experience. She is the founder and director JCN Clinic, published author and established recipe developer. Jessica is well respected within health and wellness space for her no fad approach and use of evidence-based nutrition.