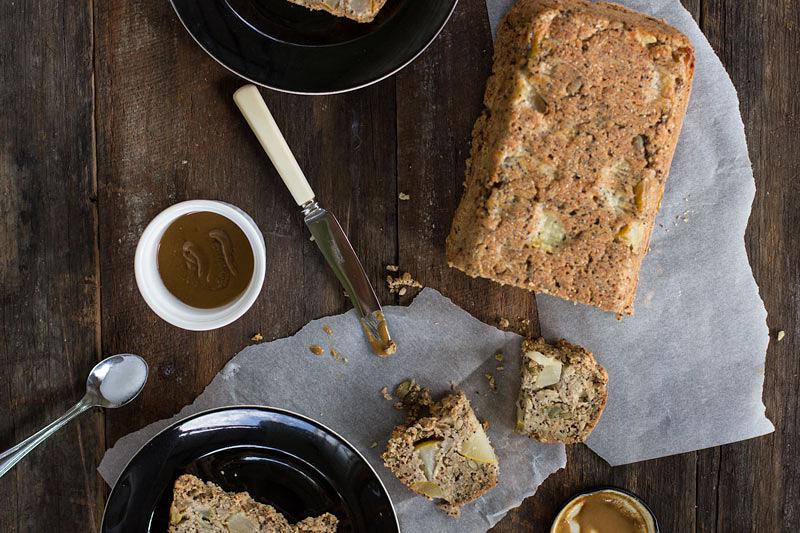 Seasonal pears come together with earthy oats and cinnamon to create a delicious, moist and flavoursome loaf full of crunchy seeds. This pear, cinnamon and seed loaf can be enjoyed thickly sliced and spread with your favourite toppings such as nut pastes, coconut oil or homemade jams. It is also gorgeous toasted or even used to make a decadent french toast.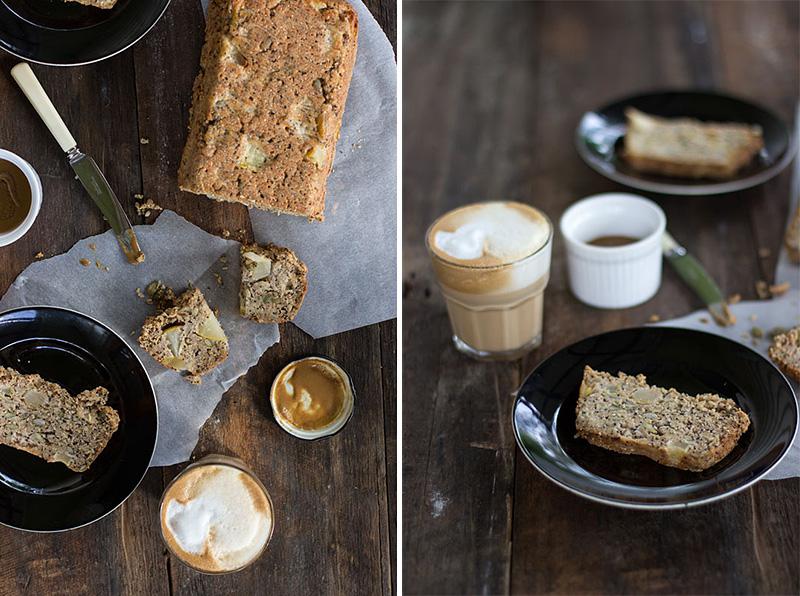 The apple puree in this loaf along with the pears and the vanilla bring natural sweetness omitting the need for added sugars of any kind. This recipe is adapted from Passionate About Baking, original taken from "Baking with Friends' by Kathleen King.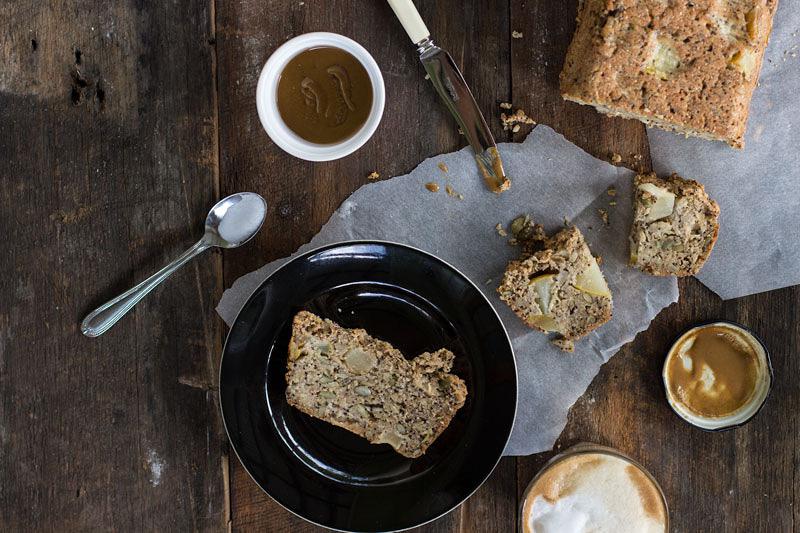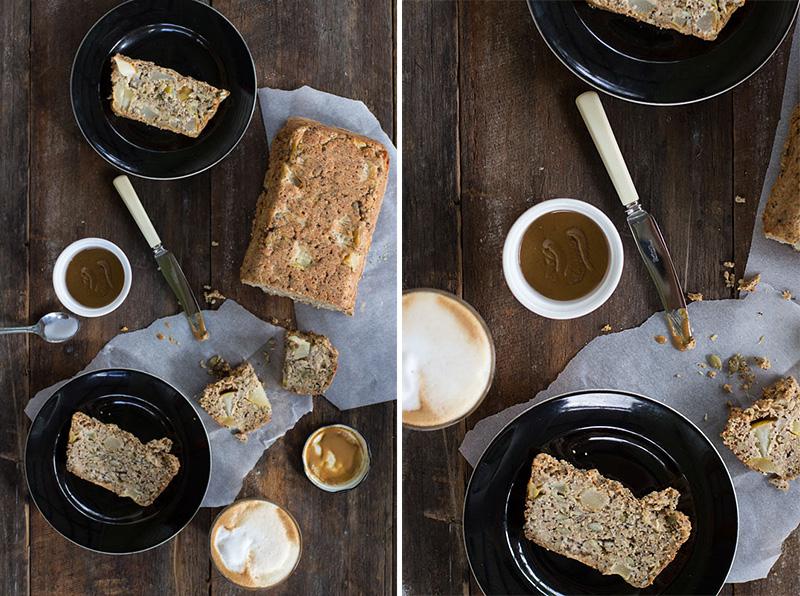 pear, cinnamon & seed loaf
serves

10 – 12 thick slices

preparation time

20 minutes

cooking time

90 minutes
ingredients
1 and 3/4 cups oats (or oat flour)
2 teaspoons baking powder
1/8 cup poppy seeds
1/4 cup sunflower seeds
1/4 cup pumpkin seeds (pepitas)
pinch of salt
1 heaped teaspoon cinnamon
1/4 cup coconut oil
2 teaspoons vanilla extract
2 cups roughly diced pear
2 tablespoons chia seeds + 6 tablespoons of water (or 2 eggs)
1 cup 100% apple puree
method
Pre heat your oven to 180c and line a loaf tin with baking paper.
If using whole oats, place the oats in a food processor and blend to a rough flour. Place the oat flour in a bowl with the rest of the dry ingredients and the seeds. Mix well.
In a separate bowl soak the chia seeds with warm water for around 5 minutes. Add to the chia seed mix the apple puree, vanilla extract and oil. Stir well and then mix into the dry ingredients. Fold through the chopped pear and then spoon the mixture into your loaf tin.
Place in the oven to bake for around 1 hour and 20 minutes to 1 hour and 30 minutes, or until skewer comes out clean. Leave to rest in the tin for 5 minutes then invert out onto a wire rack to cool completely. This loaf is best left to cool before slicing. That is if you can wait. 😉
Serve either alone, spread with nut or seed paste or coconut oil.
Store this pear, cinnamon and seed loaf in a air tight container in the fridge for 3 days and then freeze
.
nutritional information
This pear, cinnamon and seed loaf is quite dense, and therefore very moist. This is due to the high fruit volume and the 100% oats as a 'flour' base. To make this loaf gluten free omit the oats and use a gluten free blend.
This loaf is naturally nut free. Feel welcome to swap the seeds for nuts instead if suitable. Nuts such as hazelnuts, brazil nuts and pecans would be delicious!
Apples and pears are abundant source of pectin, a soluble fibre from fruit that is beneficial for digestive health and lowering cholesterol.
The pectin in pears will also help speed up bowl movements making pears a great choice for sluggish bowels and constipation.
If you desire more of a sweet loaf, you could add 1/4 cup of maple syrup or honey.