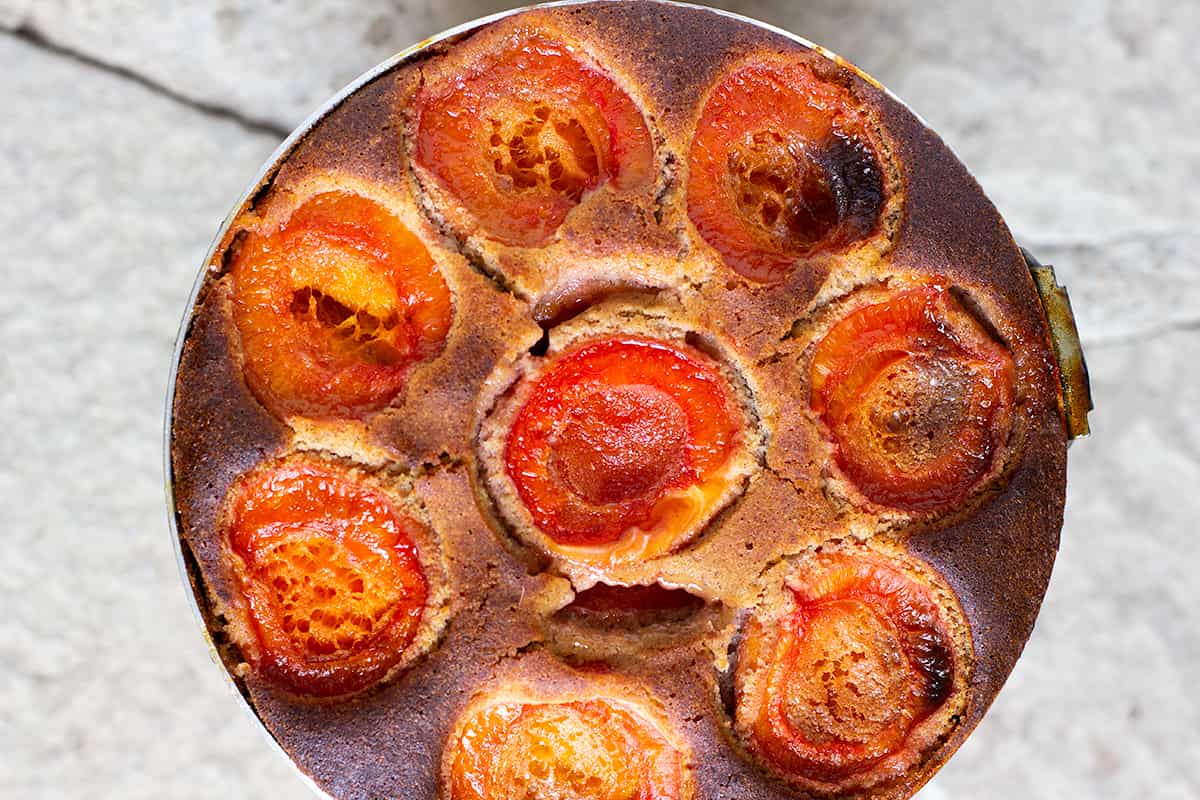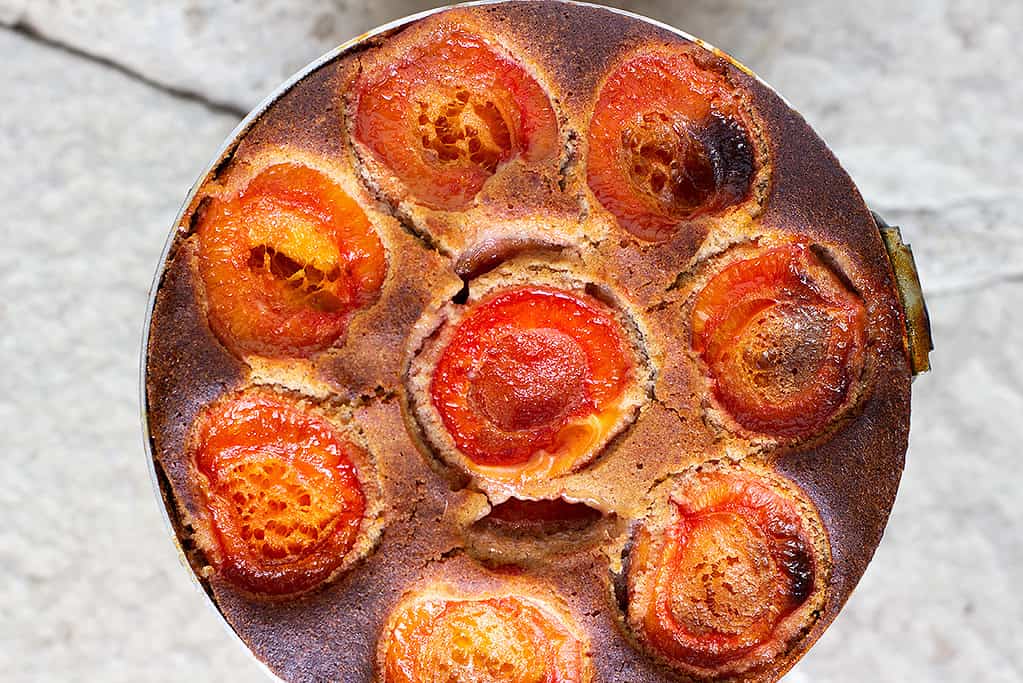 Well I've made it happen! My first official recipe post from Italy! It's taken a bit more strategic work than usual getting it to come together, but here it is. Making the cake was the easy part; it was taking the photos without a tripod and then uploading them with the right wifi connection speed that really slowed this down. I'd also add into the fact that I was more inclined to sit idle under the trees in the heat chatting with our hosts here in Tuscany again rather than sit on the computer.
However, one can't leave a cake post sitting half done forever, especially when you throw out teasers of said cake on social media.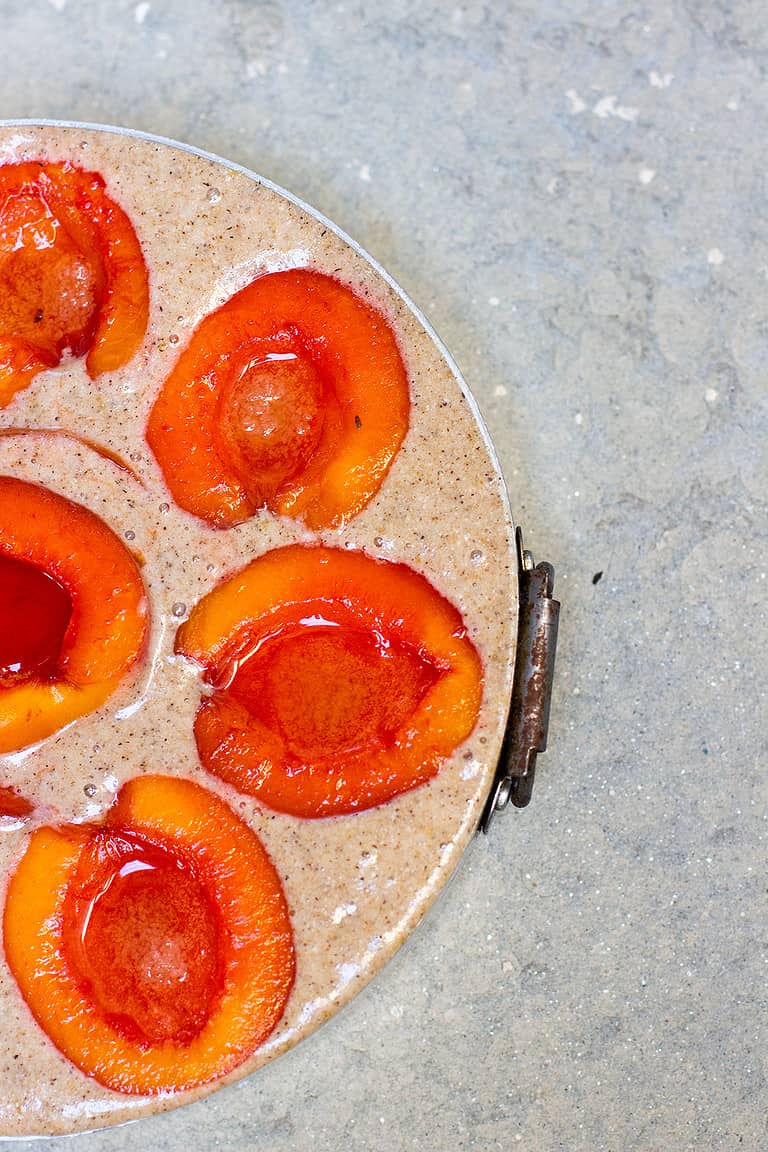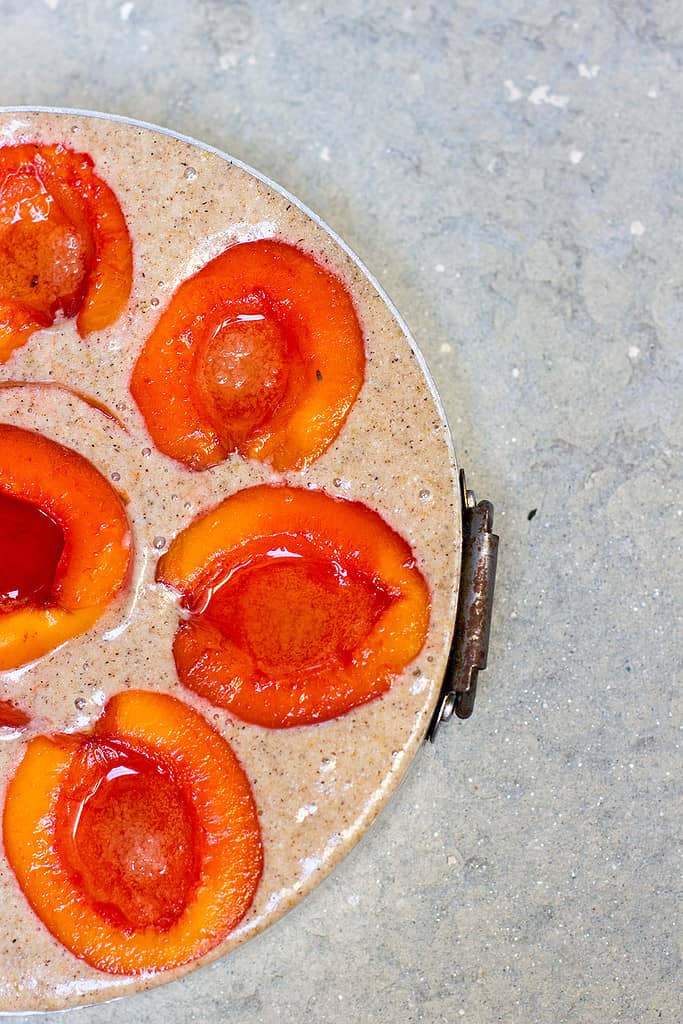 As expected, this cake was heavily inspired by the local produce within the season and the region that we are currently in. At the time of baking we were staying in Fiesole, a small hillside village outside of Florence. Words can't do justice to how beautiful this village is. The small town square sits on the peak of the hill just above tumbling ruins that date back B.C.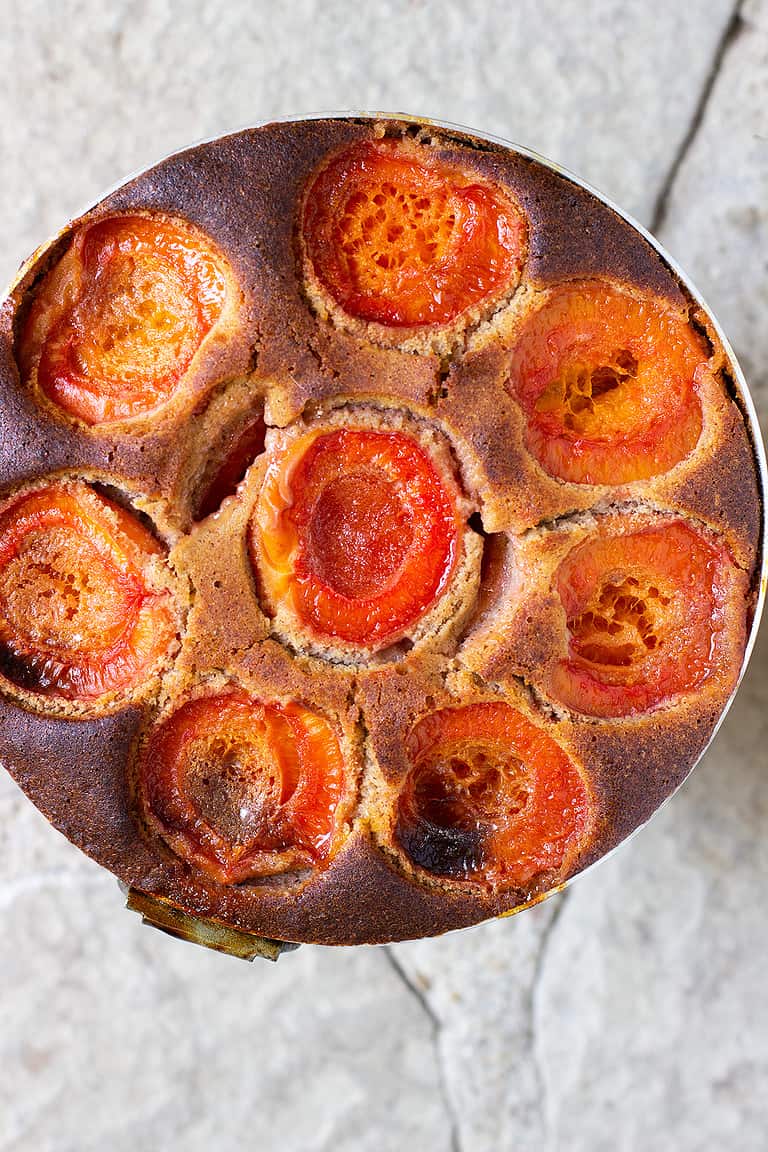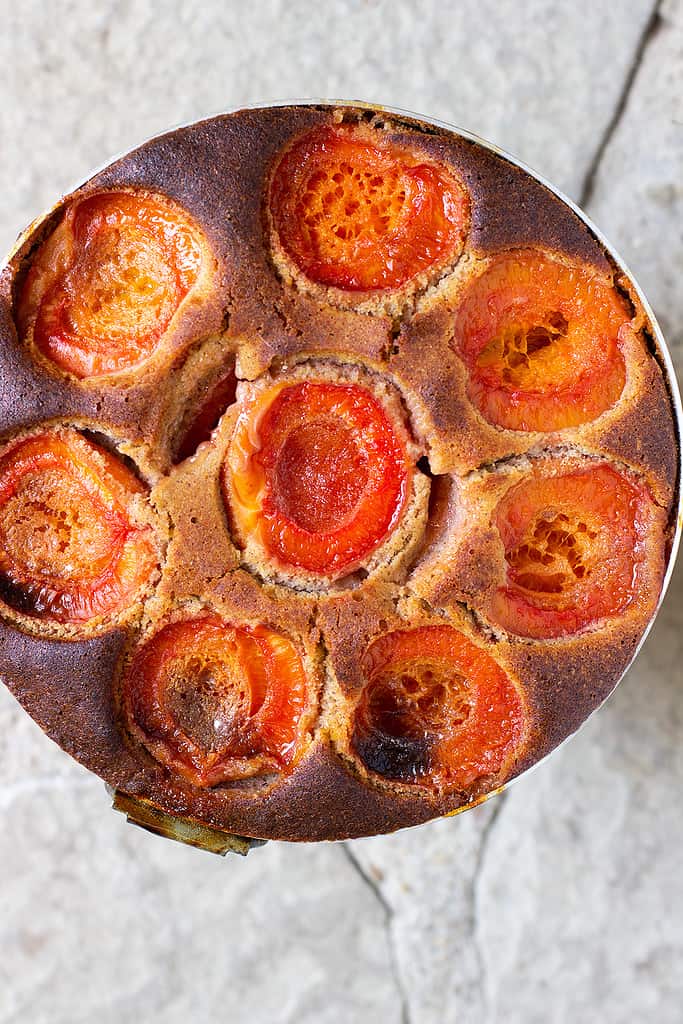 The town square had morning markets a few times a week where we could buy fresh fruit and veg, alongside cured and cooked meats. From here we picked up some simple, yet superbly tasty ingredients to make dinners and lunches over the days we spent there. One of the fruits in season that I bought in Fiesole was apricots. Stone fruit is plentiful here at the moment, and I have a real soft spot for good apricots.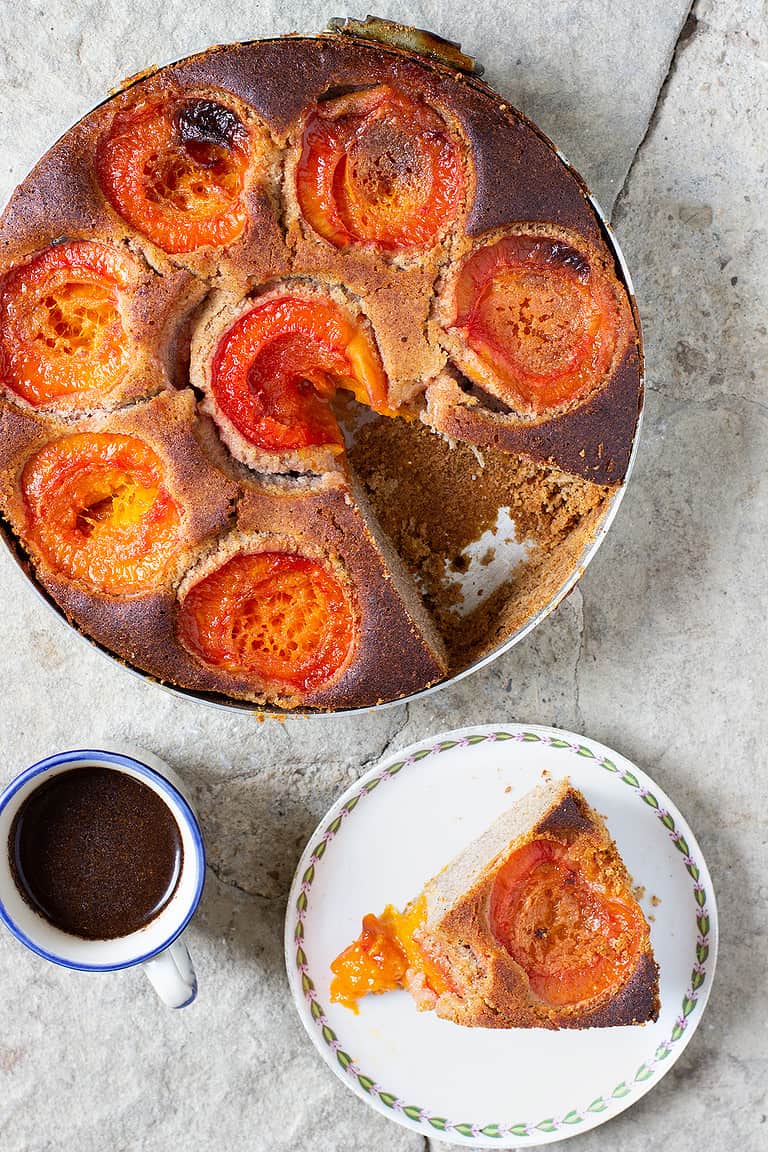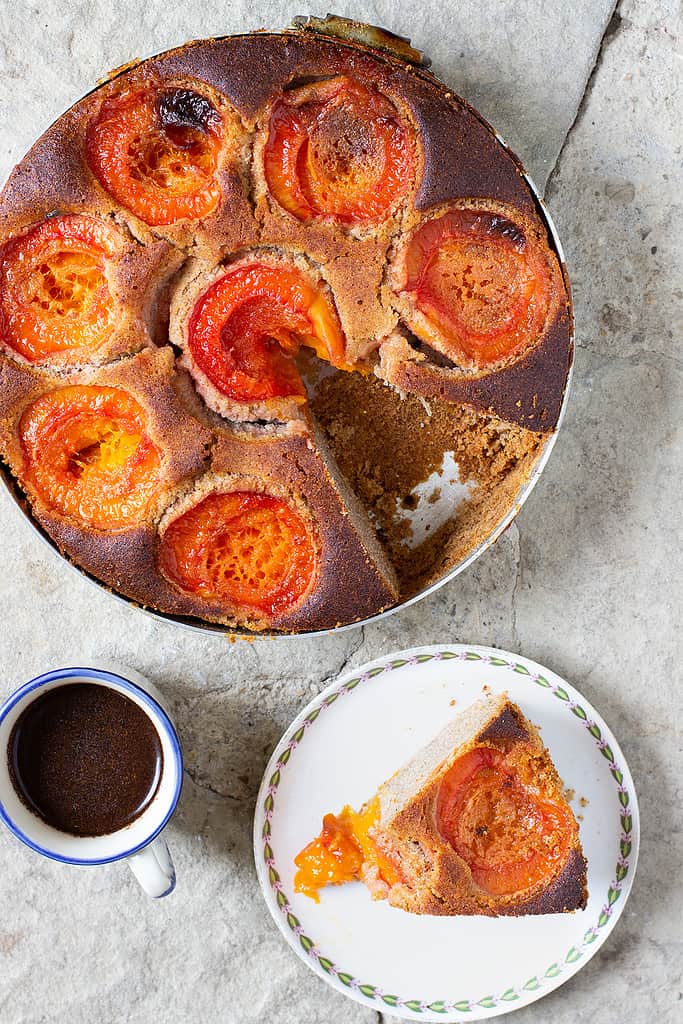 The local lady whose airbnb we stayed at also happened to keep bees, so this meant we could buy a big 1kg jar of locally produced honey. With apricots and honey on hand fuelled by inspiration from all of the pastries Dameon had been eating for breakfast each morning, I just had to put these ingredients together and tame my inner baking desires.
As for Campari, it has always been a love of ours, so being here in Italy has meant that a bottle tends to travel alongside us. Therefore adding this into the cake with the stone fruit seemed like a logical step. Ideally when making this cake I'd give the apricots overnight to really take up the flavour of the Campari, as it mellows significantly in the cooking (although a good thing if Campari isn't really your thing!).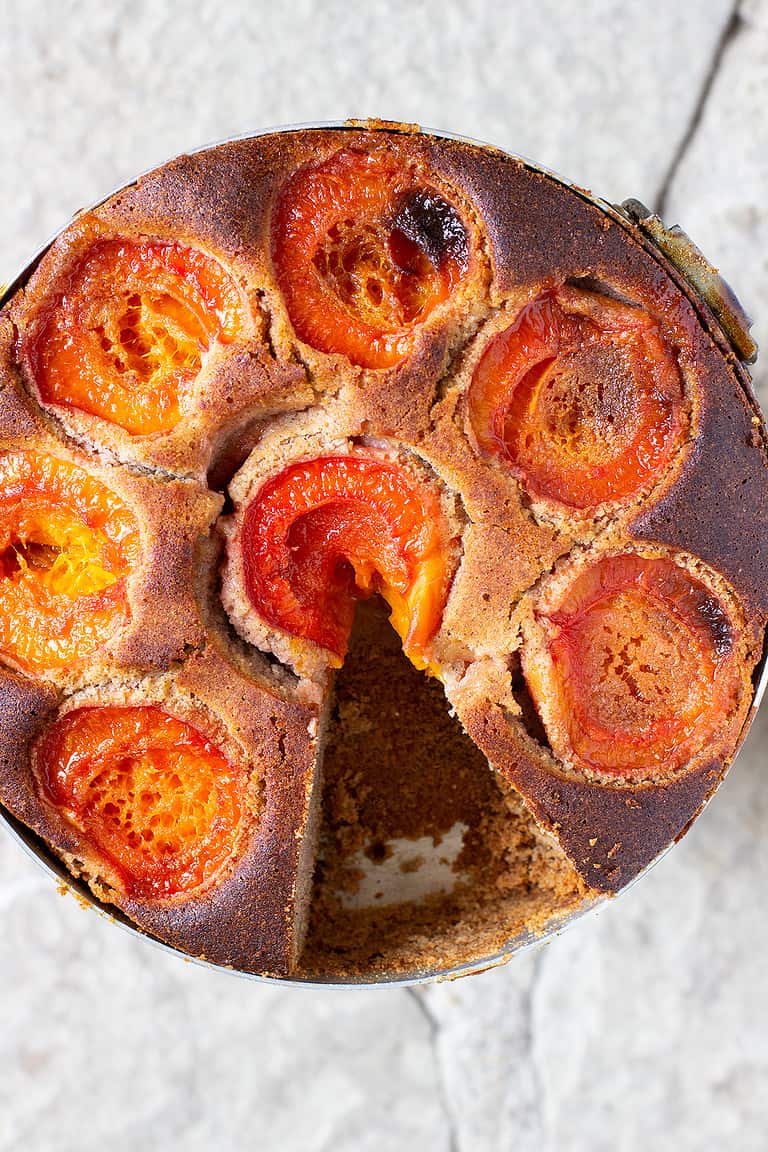 Once the cake is cooked heat some more honey and drizzle it over the cake allowing the warm syrup to permeate the cake. I've been enjoying slices of this Apricot, Campari and Honey Cake for breakfast with some seasonal berries after my Pimped Up Matcha. Yep, still keeping up the Pimped Up Matcha action and for those curious I made it through customs without even a sniff of a concern (damn it – I could've bought the collagen too!).
At time of writing we are now back in Greve, Tuscany staying with a family we spent time with five years ago on their farm. Last night we sat outside and ate dinner around 830-9pm (typical for Italy) enjoying produce from the garden primarily. Silvia made a vegetable soup with freshly picked vegetables, which was followed by sautéed beans and tomato salad w local sausages. Dessert was farm grown fruit salad of berries and pears all washed down with their homemade wine and grappa. Pretty magic huh! This morning Silva had made fresh cakes, one for me made with almond meal, eggs from the farm, olive oil, sugar, baking powder and water – that's it! However, I am pretty sure she sprinkled in some of her kitchen voodoo as it was next level amazing and light as a feather. Later today I'm going to bring out my Apricot, Campari and Honey Cake and see what the family thinks of it. I feel like they are the ultimate judges and if I get a nod of approval then I'll be sublimely happy.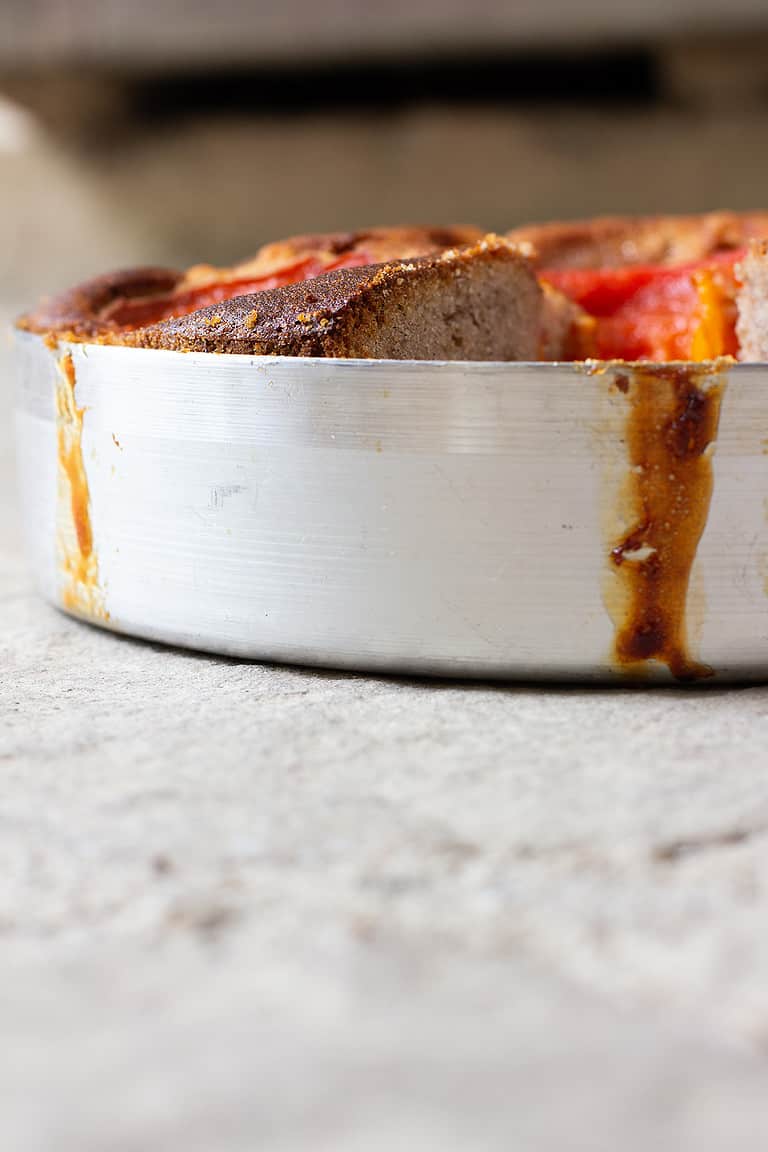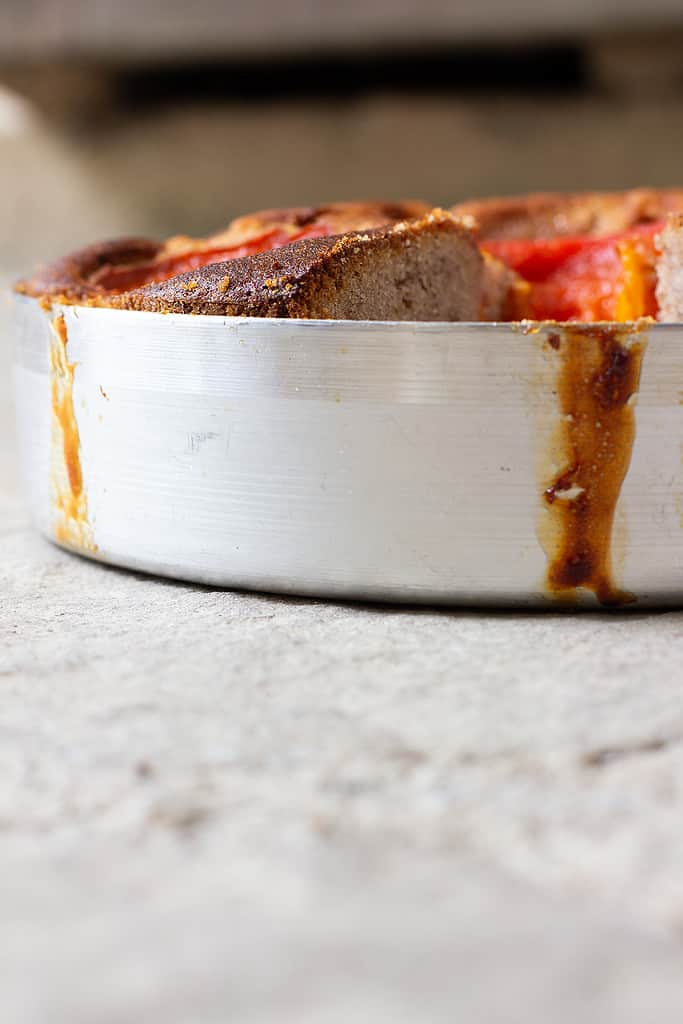 Like what you're seeing? Subscribe for new recipes and nutrition tips every week!
If you make this cake at home in Australia, I'd suggest using juicy oranges instead of apricots that are now seasonal there. If you don't want to use Campari you could swap it for freshly squeezed orange juice too. Of course, enjoy this cake at anytime of the day, but do try it for breakfast as it's a wonderful way to start the day!
apricot, campari & honey cake
serves

makes 8 – 10 slices

preparation time

30 minutes + preferably overnight soaking

cooking time

60 minutes
ingredients
400g fresh apricots (or seasonal fruit of choice)
1/2 cup campari
250g (1.5 cups) buckwheat flour
1/2 teaspoon salt
1/2 cup (125g) pure honey plus extra 1/4 cup for drizzling
2 eggs
1/3 cup (50g) extra virgin olive oil
1/4 cup (50g) almond milk
method:
Slice the apricots in half, removing the pips. Place in a shallow dish and pour over the Campari ensuring they are all coated nicely. Ideally leave overnight if you have time to do so, otherwise leave for at least 1 – 2 hours.
Preheat oven to 180c. Line a standard round baking tin with baking paper and grease the sides well.
In a large mixing bowl combine the buckwheat flour and salt. Crack the eggs and add the whites to a separate bowl for later and add the egg yolks to a well in the centre of the buckwheat flour mix. Add in the honey, extra virgin olive oil, Campari juice from the soaked apricots and almond milk.
Use a wooden spoon to mix to a batter, and then set aside.
With either egg beaters or a whisk (or by hand if you are keen as we did!), beat the egg whites to soft peaks. Add 1/3 egg white into the batter and fold through till just combined. Follow with the other 1/3 and then fold in the final amount.
Spoon the batter into your prepared baking tin. Take the apricot halves and push them bum side into the batter, submerging some completely in the middle.
Place the cake in the oven to cook for 60 minutes, or until cooked through in the centre.
Once cooked, remove from the oven. In a small saucepan warm 1/4 cup of honey while cake is still warm and drizzle over, allowing the honey to seep into the cake. Allow the cake to now cool in the tin.
To serve, either slice and serve from the tin or carefully remove the cake and place in an airtight container. The cake will last for 3 days at room temperature, then place in the fridge.
Jessica Cox is a qualified practicing Nutritionist with a Bachelor Health Science (Nutrition) and over 15 years of clinical experience. She is the founder and director JCN Clinic, published author and established recipe developer. Jessica is well respected within health and wellness space for her no fad approach and use of evidence-based nutrition.