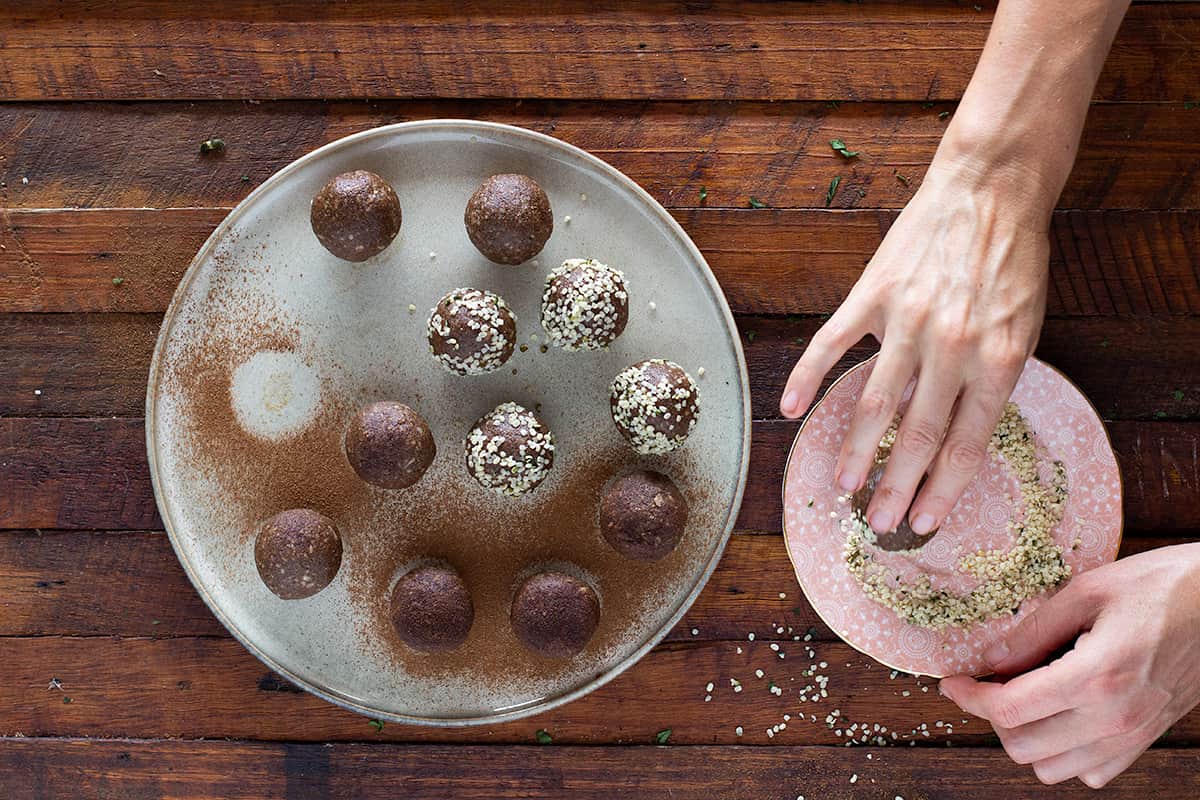 I know, another ball recipe. The thing is, you guys keep asking for more of them. Especially in clinic. I get it though. You fall in love with one recipe and make it to death, then move on to the next. Before you know it you are starting to hanker for something new. Something different. Well, here it is. Drum roll for the new balls on the block.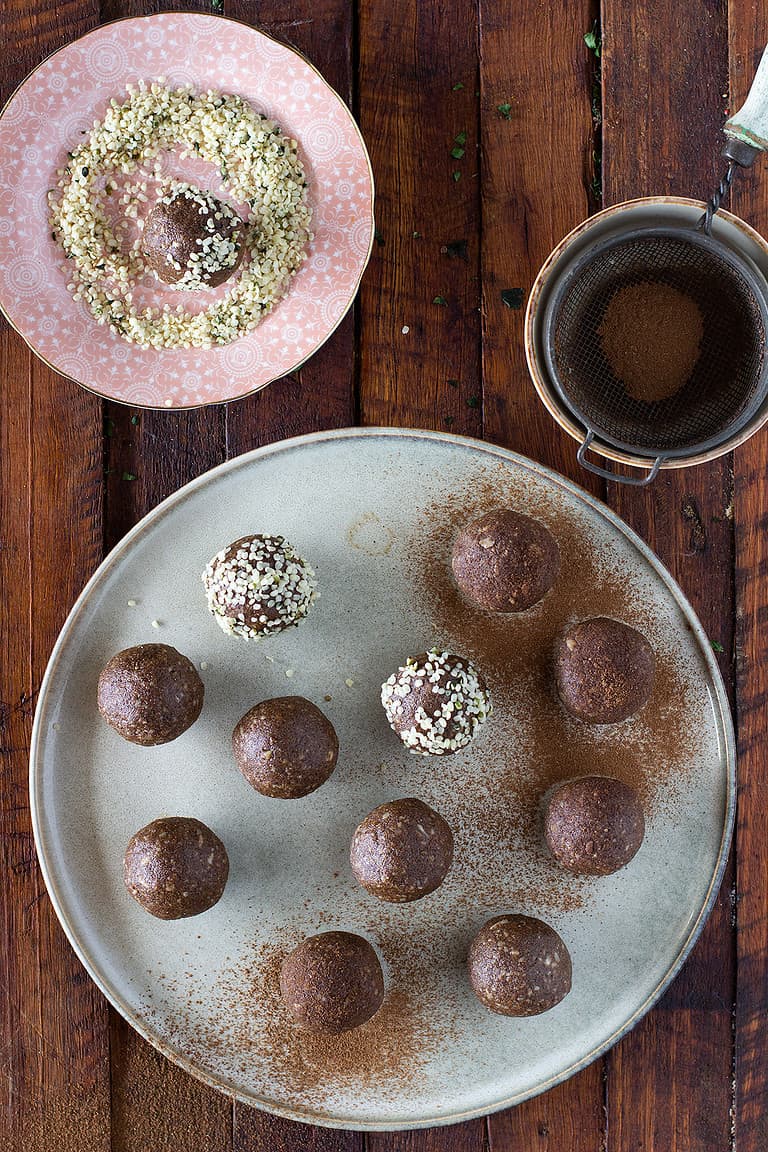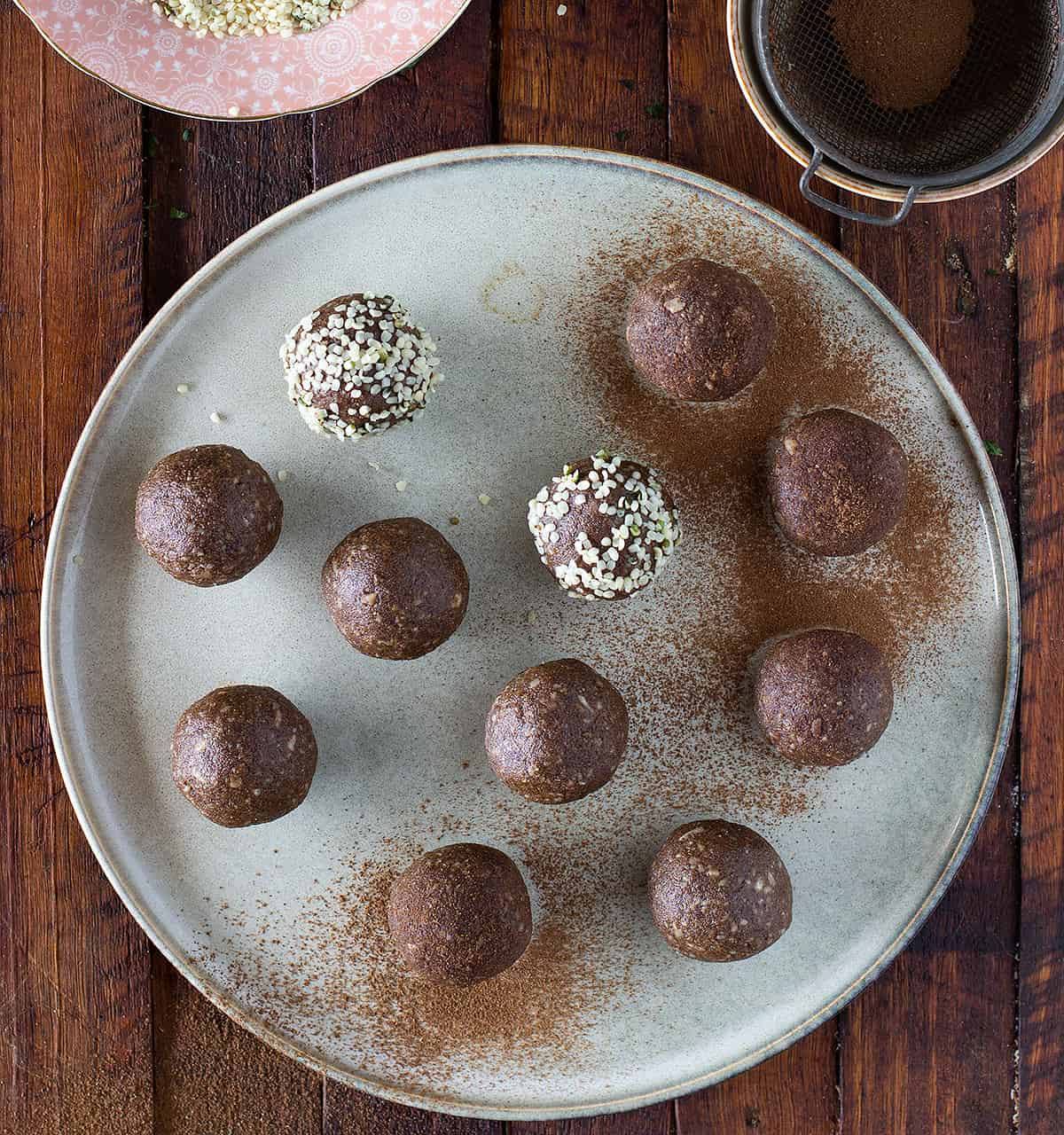 I wanted these balls to be akin to the Cookie Dough Protein Balls. That being, no added sugars or sweeteners so they worked well for many of our clients on the first stages of their gut protocol. I also wanted to make a nut free option, as many of you can't eat nuts (or certain types of nuts at least), which could also be lunch box friendly for any kids out there keen to eat one.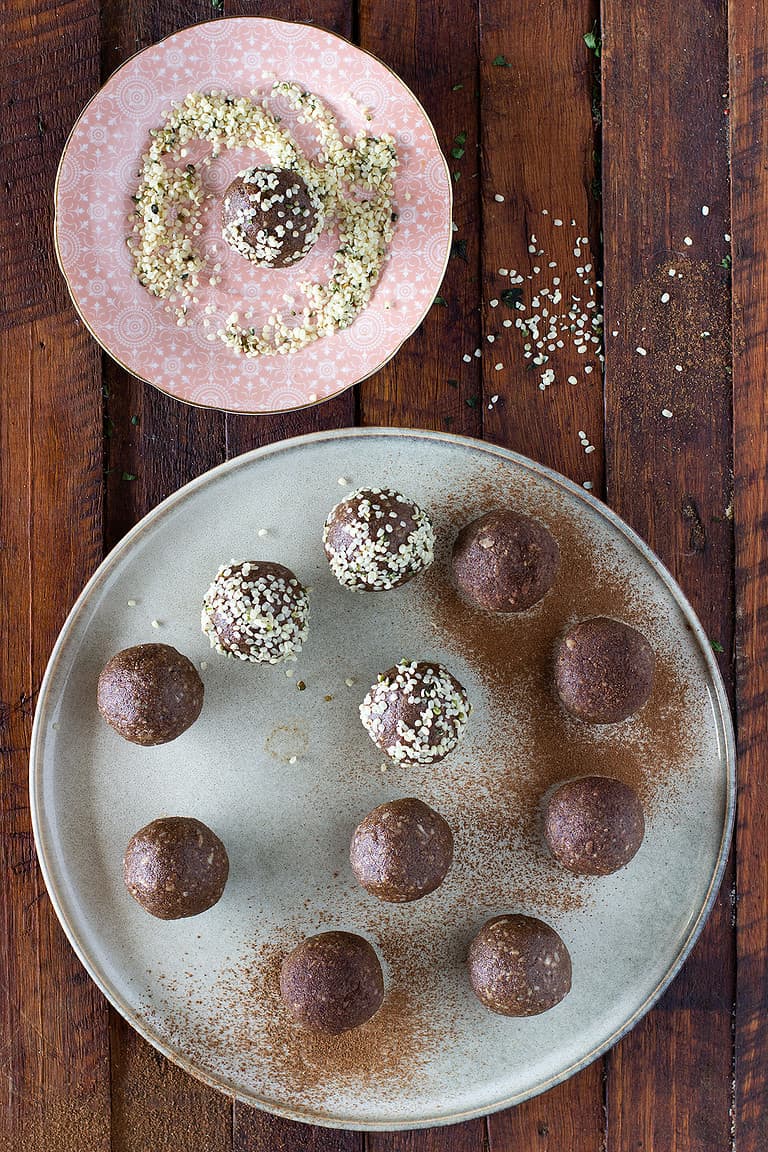 It was also time to depart from the heavy use of cacao and carob. I love my chocolate-y flavours, but I know not everyone is as heavily into it as me. Therefore, these Ginger Caramel Protein Balls are more about sweet warming spices mingled with creamy flavours.
Now – disclaimer, disclaimer, disclaimer. The name may sound all sweet and dessert like but these balls are not that sweet. To the seasoned palette they will be fine, but I can tell you right now if you give one to your kid who's used to chomping down on muesli bars then they are going to spit it right back out. Most probably your husband will too.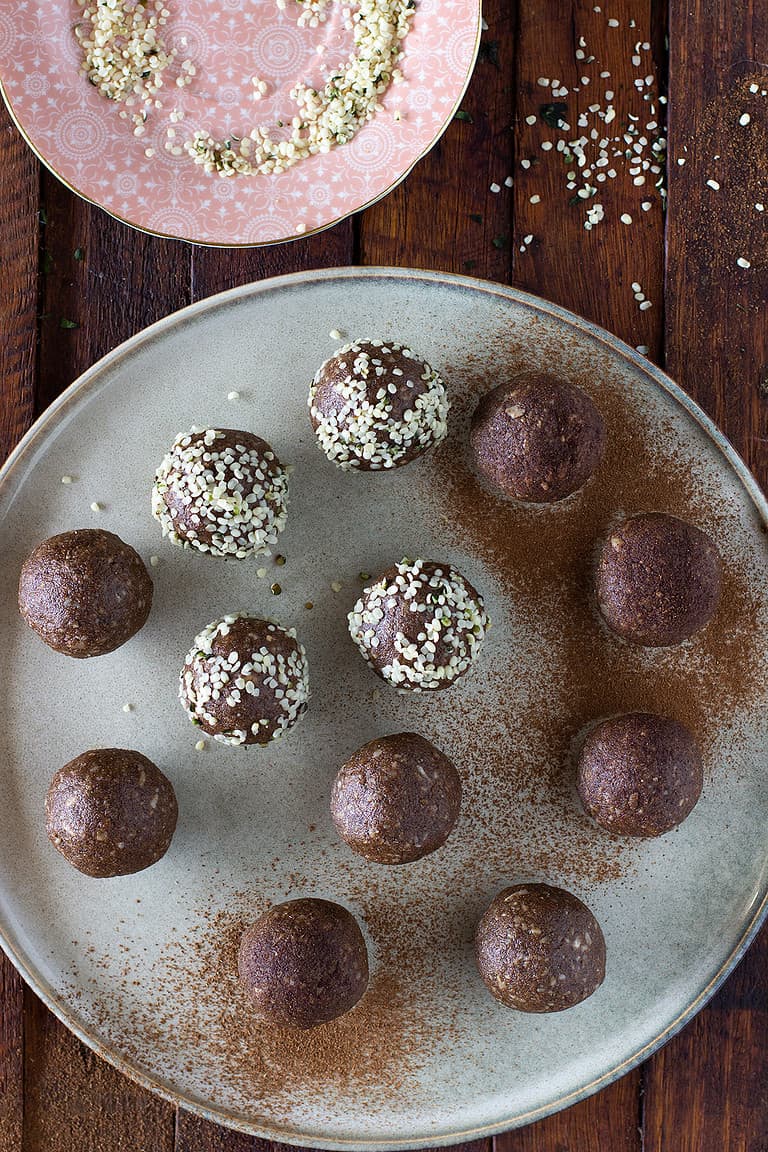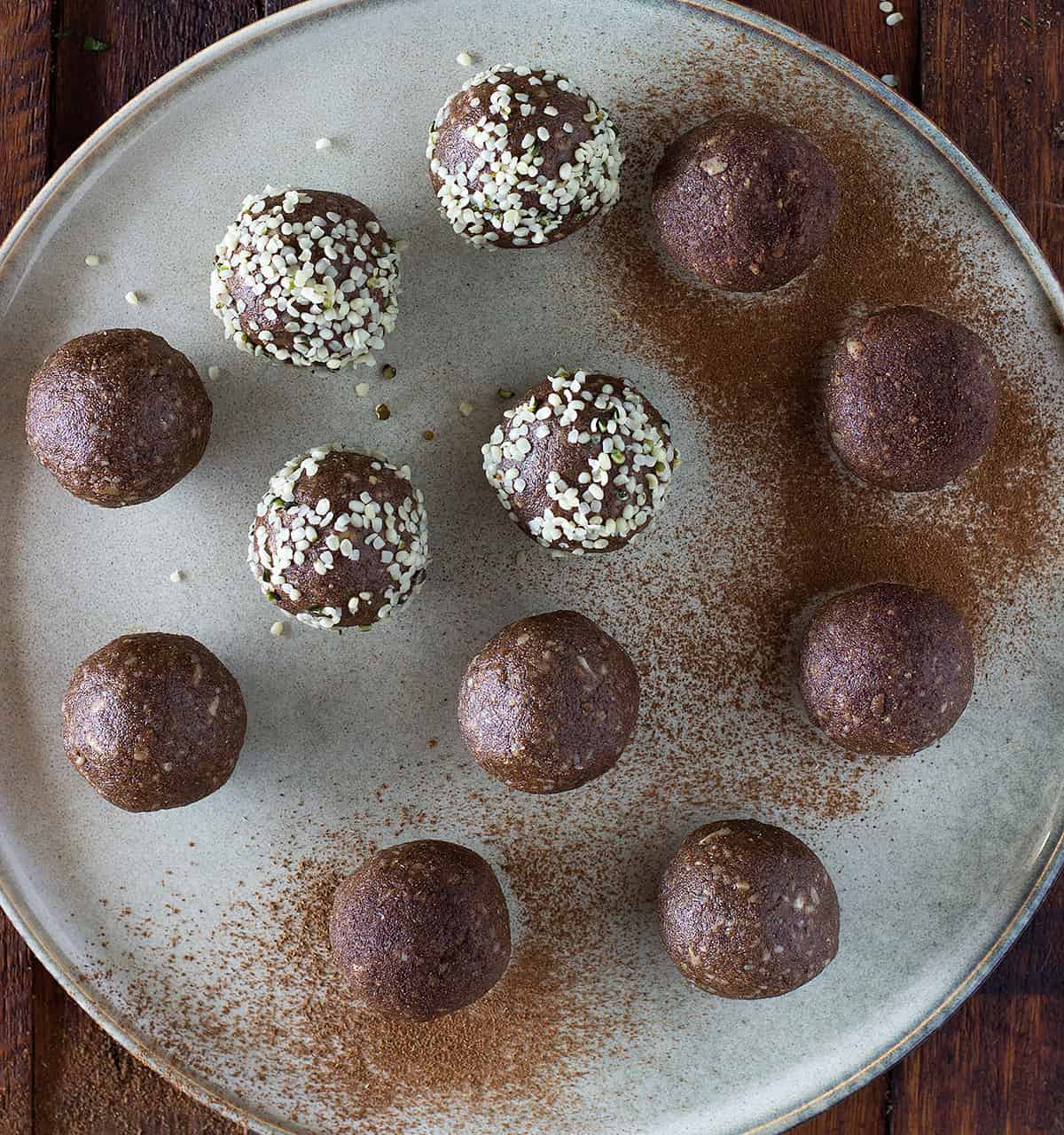 The sweetness in these balls comes from the stevia in the vanilla protein powder combined with the mesquite powder, cinnamon and ginger. That's it. No added dry fruit or syrups. Of course you could add some if you want, just use a little less melted cacao butter.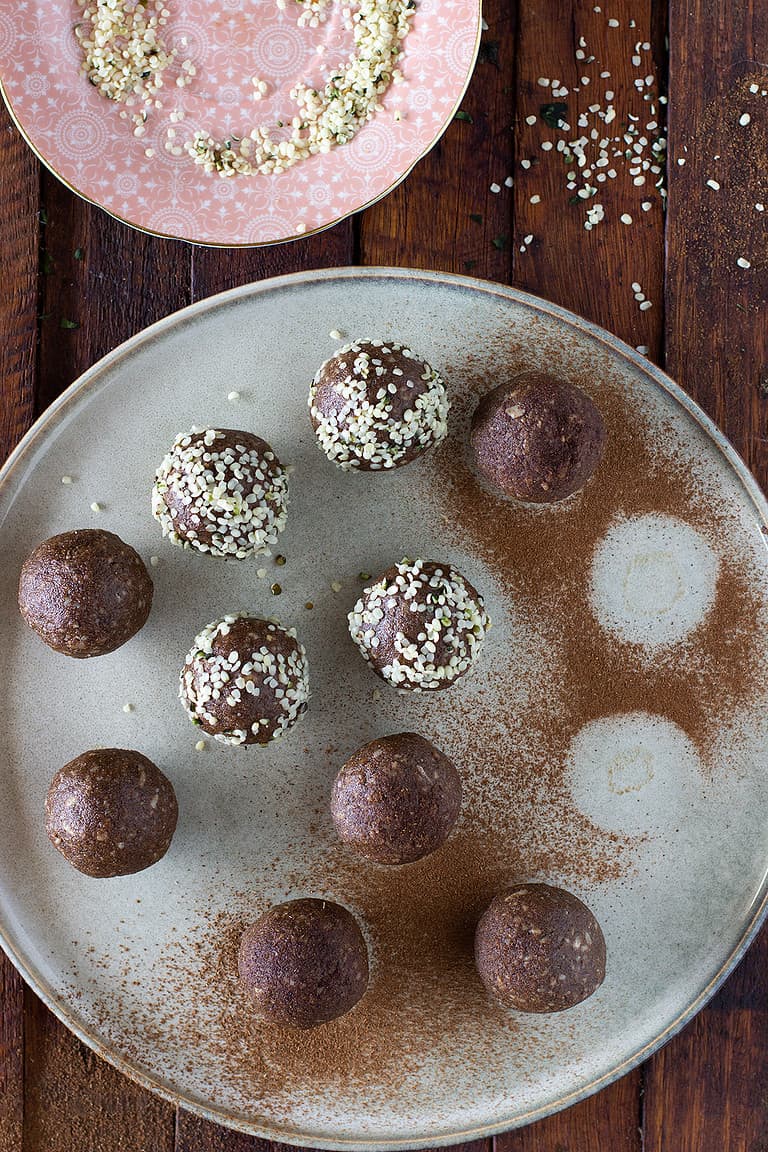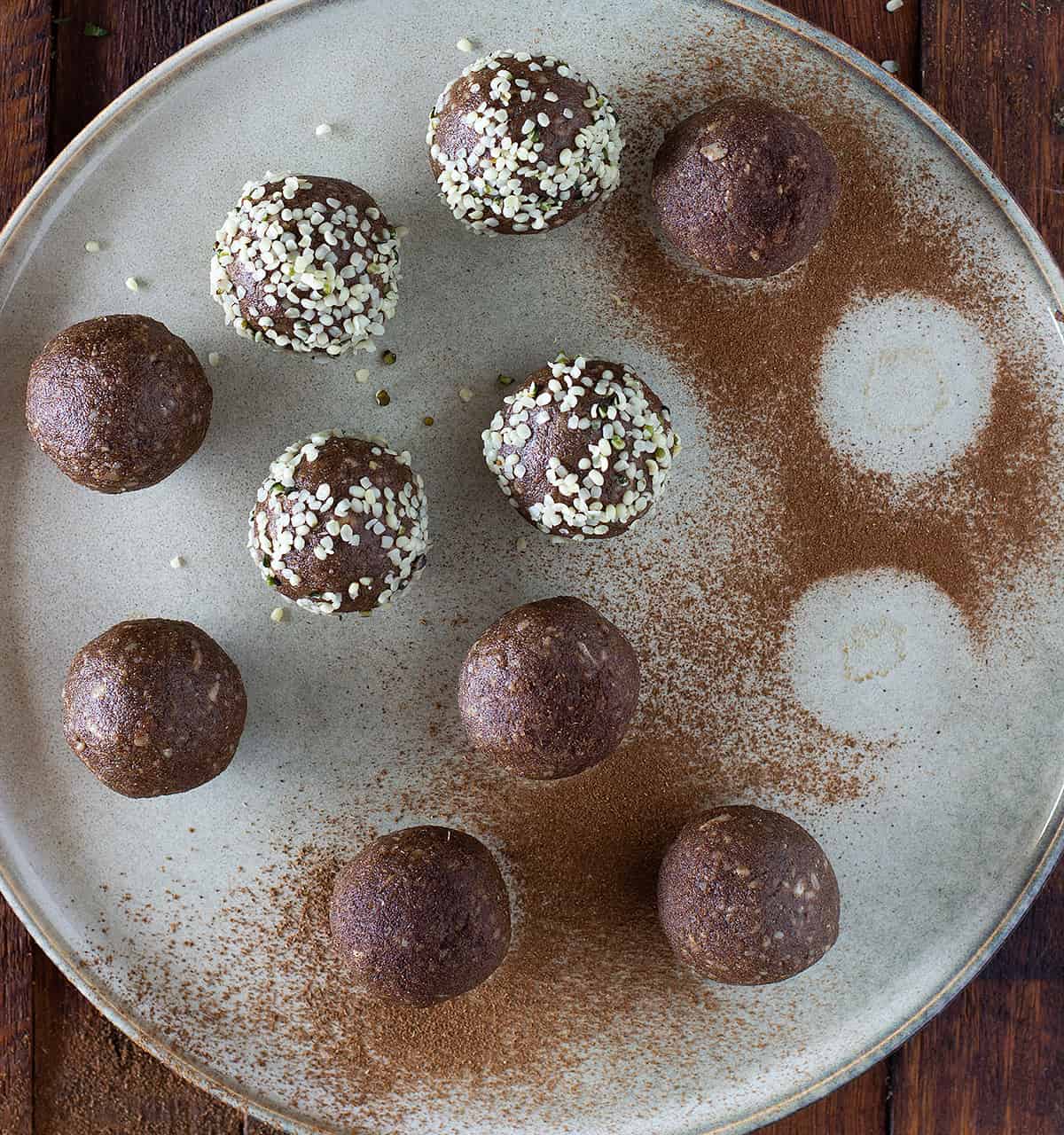 The high amount of ginger and cinnamon are also wonderful for their heating properties. They both have natural antimicrobial properties and ginger also stimulates motility of the gastrointestinal tract. It is also commonly used for supporting protein digestion so these balls are like a little digestive boost (well I'd like to think of them that way).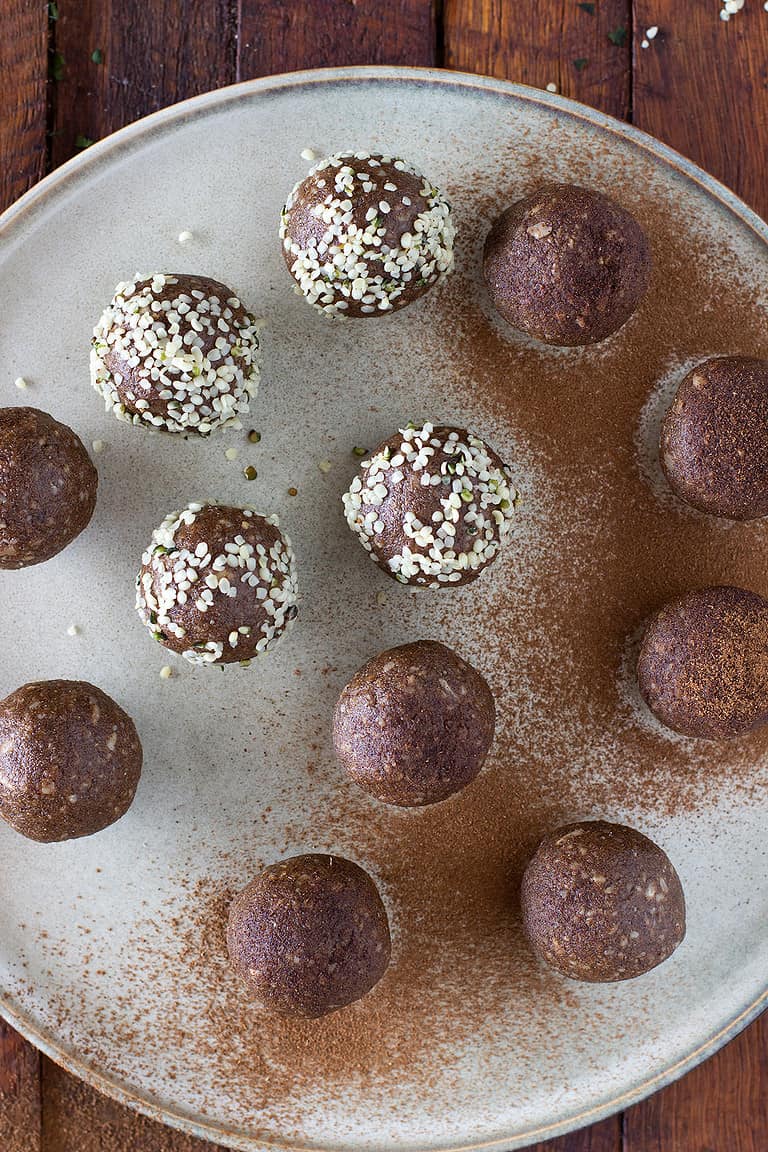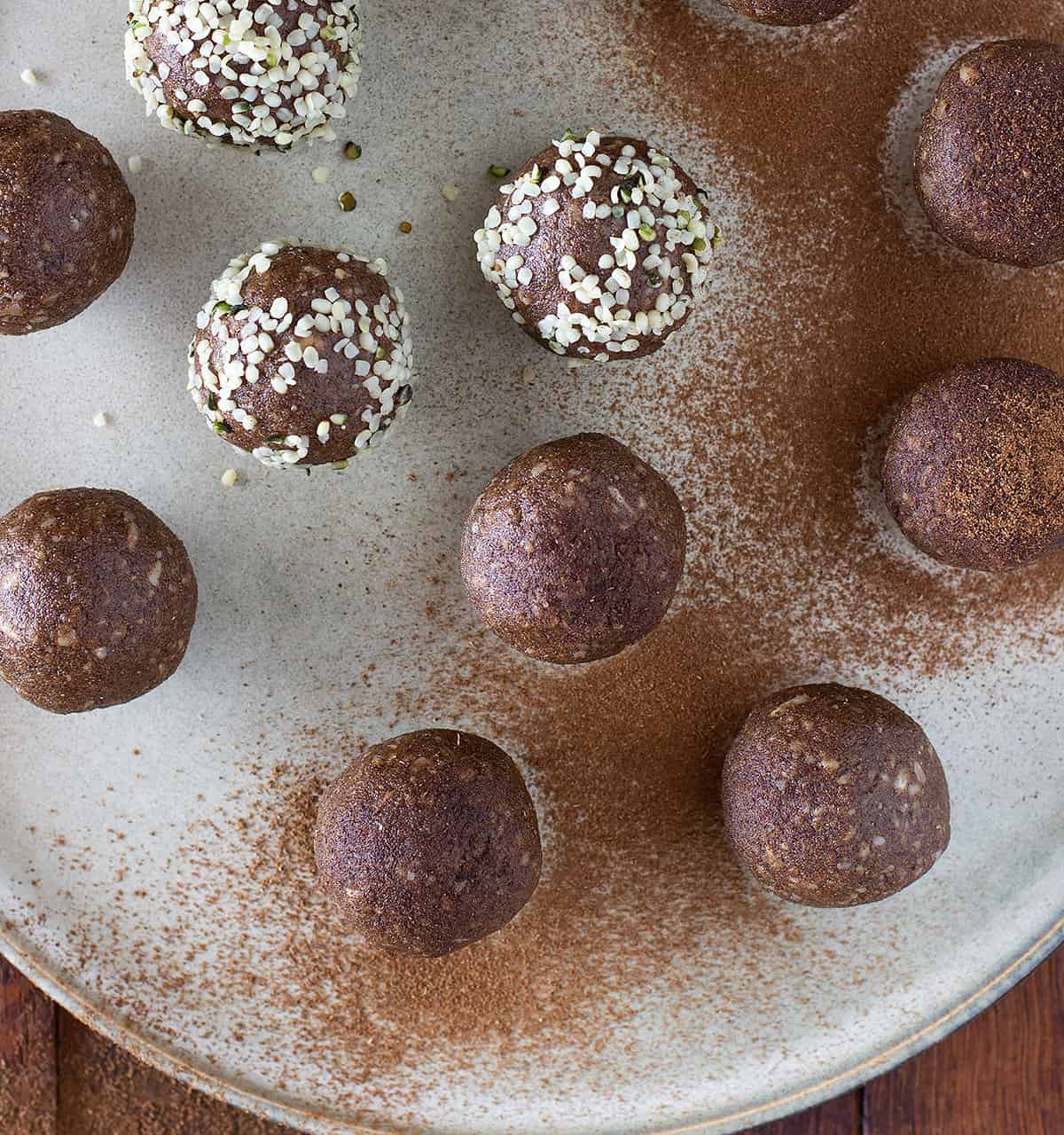 The proof will be in the pudding over the next few days as you guys make them and I taste test them on the JCN team. I've gobbled up so much of the batter today making them that find I start to feel like I can't taste things anymore. Fingers crossed I'm on the money and you enjoy these as much as I am hoping. xx
ginger caramel protein balls
serves

12 balls

preparation time

20 minutes

cooking time

nil
ingredients
1 & 1/2 cups sunflower seed meal (just whizz up in a high speed blender or food processor)
1/4 cup mesquite powder
1 teaspoon pure vanilla extract (or powder)
3 tablespoons ground ginger powder
1/4 cup vanilla flavoured dairy free protein powder
1/3 cup hulled tahini
1 tablespoon ground cinnamon
3 & 1/2 tablespoons melted cacao butter (plus and extra 1/2 tablespoon if needed)
1 tablespoons freshly finely grated ginger
method
Place all ingredients in a food processor and pulse till mixture comes together. It should hold together when you press some of the mix between your hands (I also suggest tasting the mixture and adding a touch of sweetener if they are not sweet enough for you such as maple syrup or rice syrup).
Roll the mixture between your hands into balls, around the size of a twenty-cent piece, continuing until all of the mixture has been used up.
Store the ginger caramel protein balls in an airtight container in the fridge for 5 days, then freeze.
Option: Roll balls in hemp seeds and cinnamon.
nutritional information
Ginger is well known for its potent anti-bacterial potential due to its gingerol content, along with anti inflammatory properties. It is also used as a digestive stimulant and natural digestive aid within the parameters of nutritional medicine. Studies have also shown that ginger is effective against Streptococcus mutans, Candida albicans, and Enterococcus faecalis (2013, Giriaju, A, Yunus, GY)
Jessica Cox is a qualified practicing Nutritionist with a Bachelor Health Science (Nutrition) and over 15 years of clinical experience. She is the founder and director JCN Clinic, published author and established recipe developer. Jessica is well respected within health and wellness space for her no fad approach and use of evidence-based nutrition.