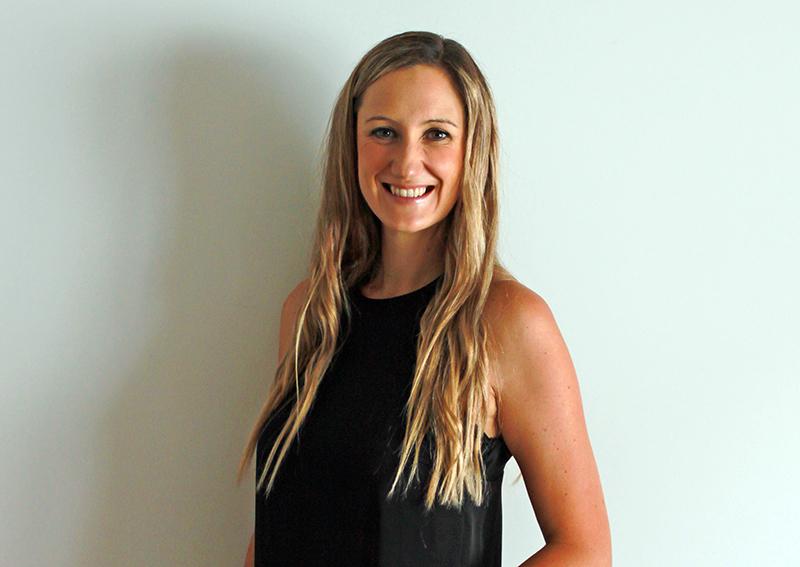 Meet Alana Krahe, the newest member of the JCN Clinic team! Alana has a Bachelor of Health Science (Nutritional and Dietetic Medicine) and brings with this a serious passion for gut health and it's intrinsic relationship with mental health. We are super excited to have Alana join our growing team here at the JCN Clinic. You will be seeing a lot more of Alana at the JCN Clinic, so lets take this opportunity to formally introduce this ray of sunshine to the JCN team.
Hi Alana! Tell us a bit about yourself and where you are from.
Hi there. I am a nutritionist, writer and mum with a particular love of helping others live a good life. I try and take a healthy approach to how I eat, think, move, rest and connect with loved ones. For those of you into credentials, I have a Bachelor of Health Science and Bachelor of Communications and have spent the past ten years working in marketing and communications for leading healthcare brands.
I grew up in a small regional town in northern New South Wales called Tenterfield before moving to Queensland to study and work. I have spent the last ten years in Brisbane so now would pretty much consider myself a local.
What drew you to a career in health and nutrition?
Recognising that I had the potential to optimise or impair my life experiences through my mental and physical health is what initially interested me. I guess it started out as a selfish interest that has now grown into a passion that I want to share with others. Plus I have always loved to eat.
What does 'healthy eating' mean to you?
Healthy eating is providing both your body and mind with the nutrients that it needs to not only survive, but thrive. It is about eating what is right for you as an individual and enjoying food that supports your genetics, health status and lifestyle. While this may be a little different for all of us I think Michael Pollan is on the right track in saying 'Eat food, not too much, mostly plants.'
I know you are passionate about gut health and its relationship to mental health. What are some of your favourite nutritional hacks that really showcase supporting a healthy gut-brain axis?
Eat probiotic foods everyday. Eat yoghurt if you tolerate it, drink kefir and kombucha or add a side of fermented vegetables like sauerkraut or kimchi to your eggs, salads or meals. These probiotic foods contain live bacteria that help create a diverse and healthy population of gut microbes and allow nutrient absorption.
Then as simple as it sounds, getting plenty of fibre and prebiotics in your diet, as we need these to selectively support our beneficial gut microbes. For increasing fibre I like to add chia seeds or flaxseed meal to smoothies and baking, add beans and legumes to salads and snack on fruit, nuts and seeds. Then for my prebiotic fix I like to snack on apples and eat raw or lightly cooked asparagus, onion and garlic.
What are three staple ingredients you can simply cannot live without in your pantry/kitchen?
Free range eggs, extra virgin olive oil and the third one depends on what day it is but either green veggies (kale, broccoli and spinach are my favourites) or dark chocolate.
Do you have a cooking idol? Someone who inspires you in the kitchen?
There are so many for different reasons but I really love The Healthy Chef Teressa Cutter's work in combining the science of nutrition with delicious recipes, Jamie Oliver for taking the simple message of fresh, sustainable and healthy food global and Sneh Roy from the beautiful blog Cook Republic because her food photography always makes me hungry.
What are your interests outside the JCN Clinic?
I love spending time with my friends and family, making a mess in the kitchen, getting outdoors for my daily dose of vitamin D, reading, writing and when I can escape my two ratbag children, listening to live music.
Where can we find you on social media & join in on everything that you have share and inspire us with?
You can find me at Feed Your Happiness and the usual social suspects Instagram, Facebook and Twitter.
Alana is available for consultations at the JCN Clinic on Saturdays. To make a booking with Alana please contact us at the JCN Clinic reception or book online here.  
Jessica Cox is a qualified practicing Nutritionist with a Bachelor Health Science (Nutrition) and over 15 years of clinical experience. She is the founder and director JCN Clinic, published author and established recipe developer. Jessica is well respected within health and wellness space for her no fad approach and use of evidence-based nutrition.