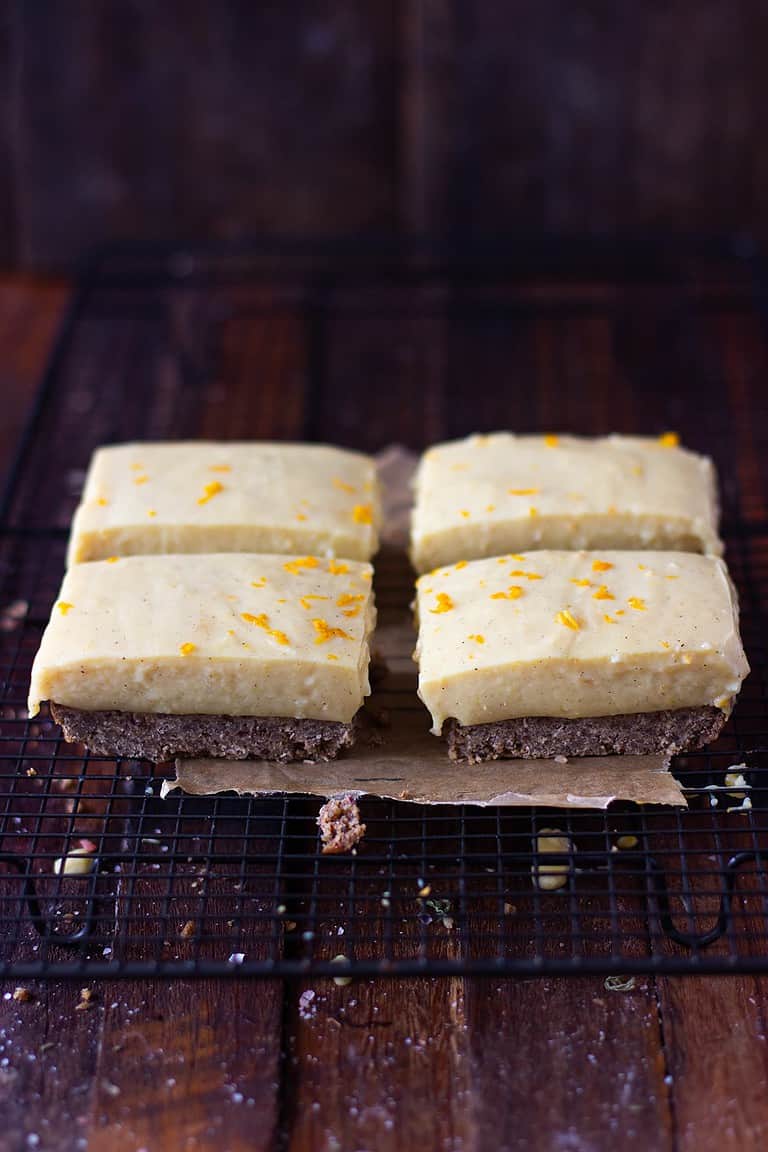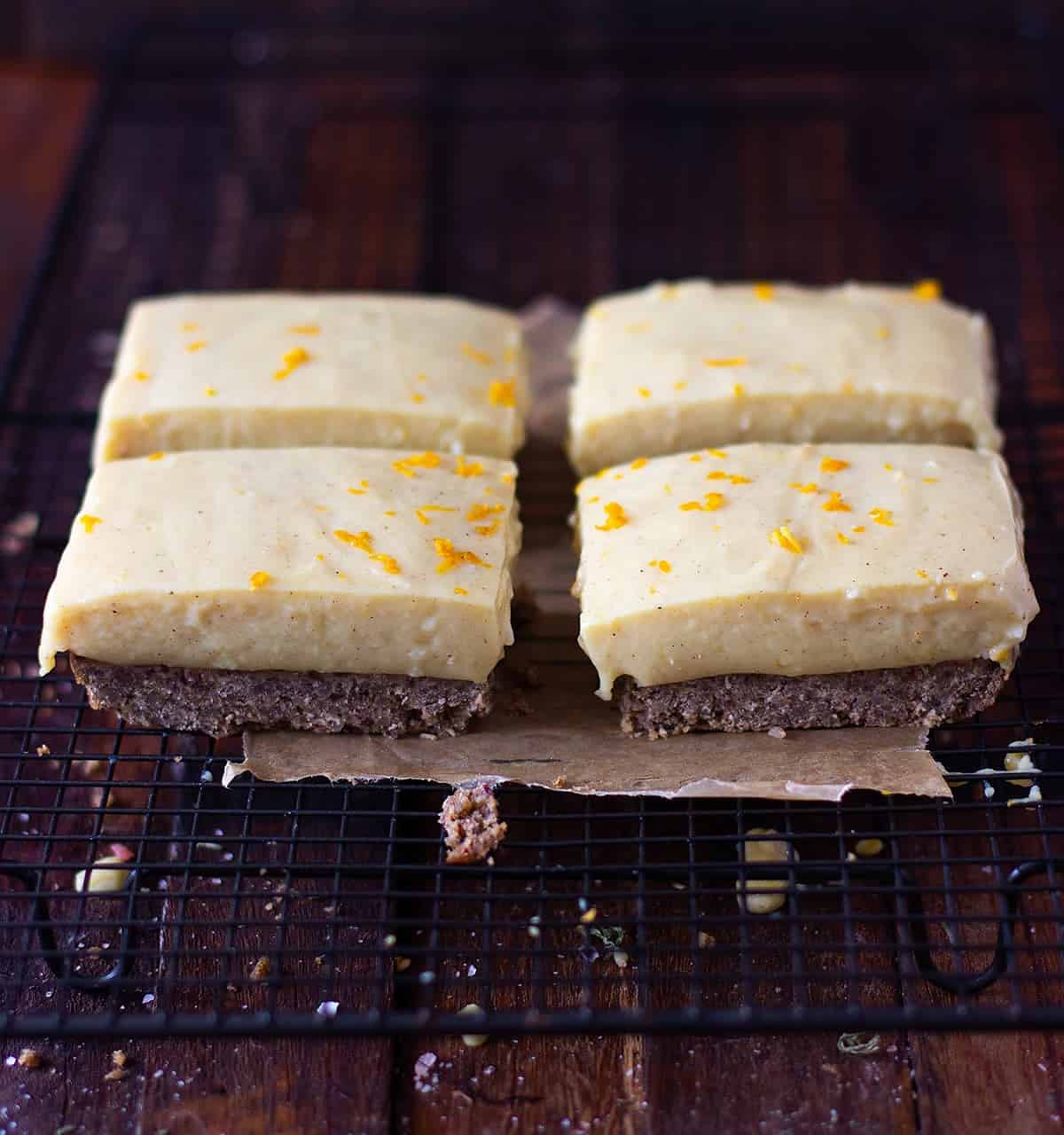 healthy lemon slice recipe
I'm not sure if you guys are going to love me or hate me for sharing this healthy lemon slice recipe. Technically it was not what I expected, way more wobbly and more like a tart filling than the more 'set' slice topping I was hoping for when I set out making it. The thing is, it tastes bloody delicious and I think it still works. You just have to be careful with serving it up. Therefore, take this as a disclaimer for when the wobbly bits fall of the side of the slice. I warned you right from the start.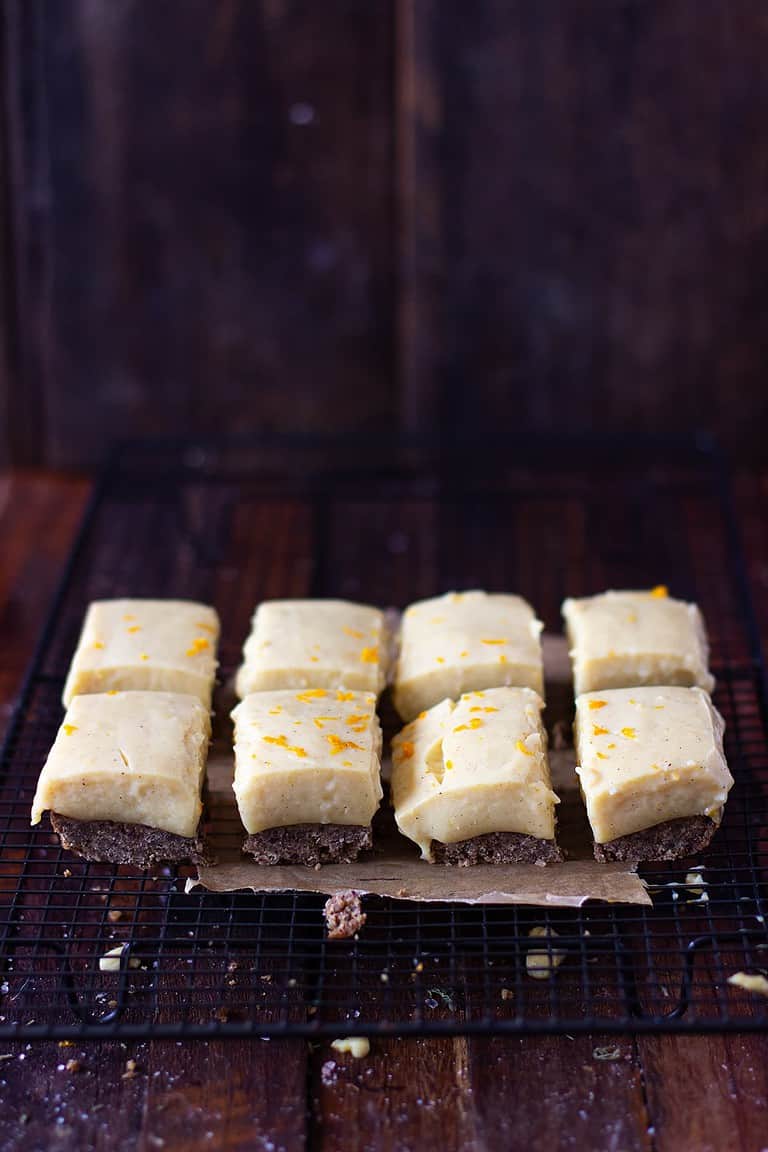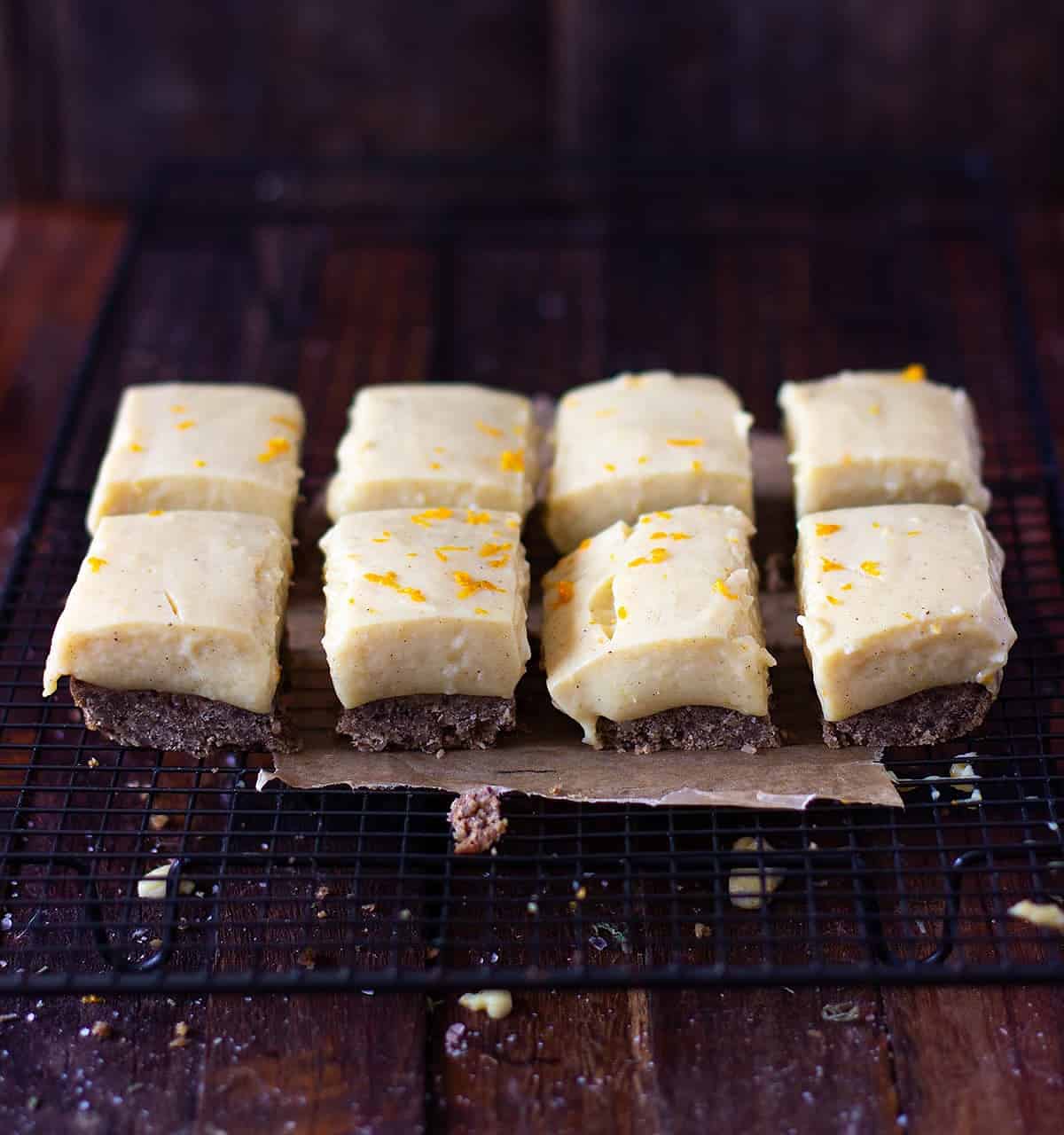 gluten free, dairy free lemon slice
I can't help myself when it comes to experimenting with recipe development, especially baking. Baking is such a science. Knowing the right elements to create fluffiness, stiffness, jelly-ness and airiness are paramount to getting the right outcome. You can't just take any flour and swap it for another, especially in the realm of gluten free baking. I compare it to watching my hubby build and construct our house renovations with an innate understanding of how each element will come together. How each element fuses and intertwines with the other in the right order.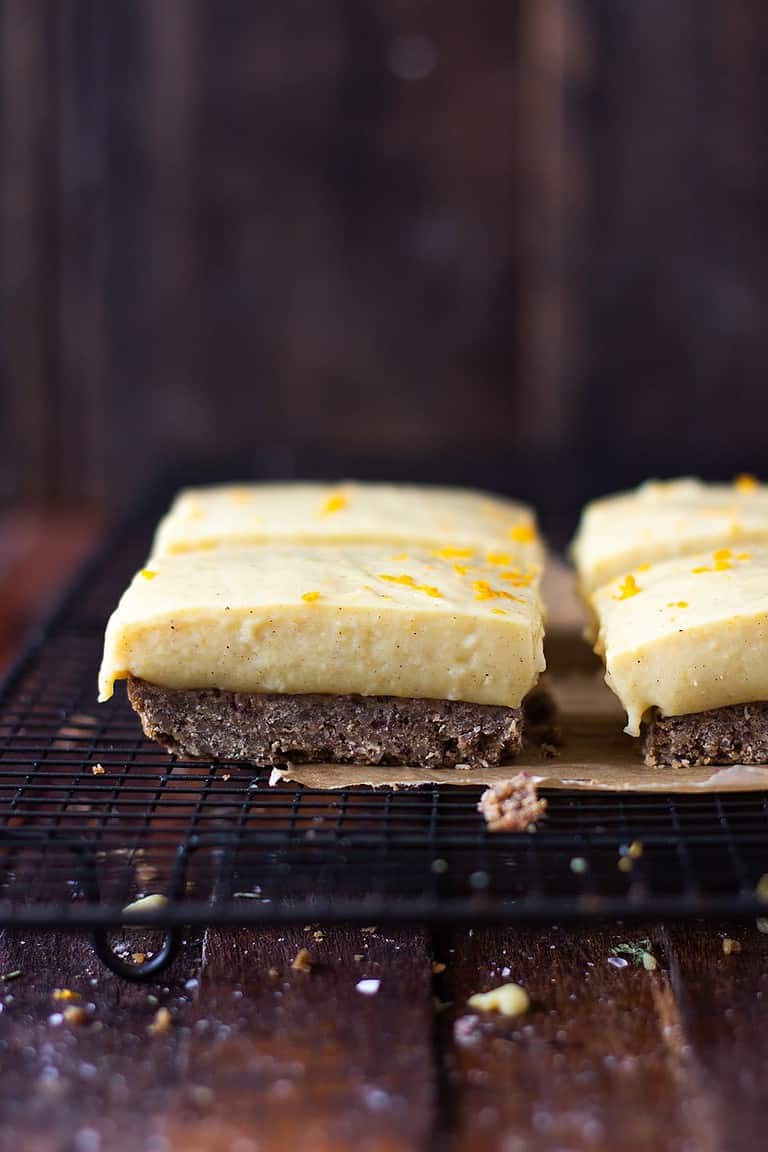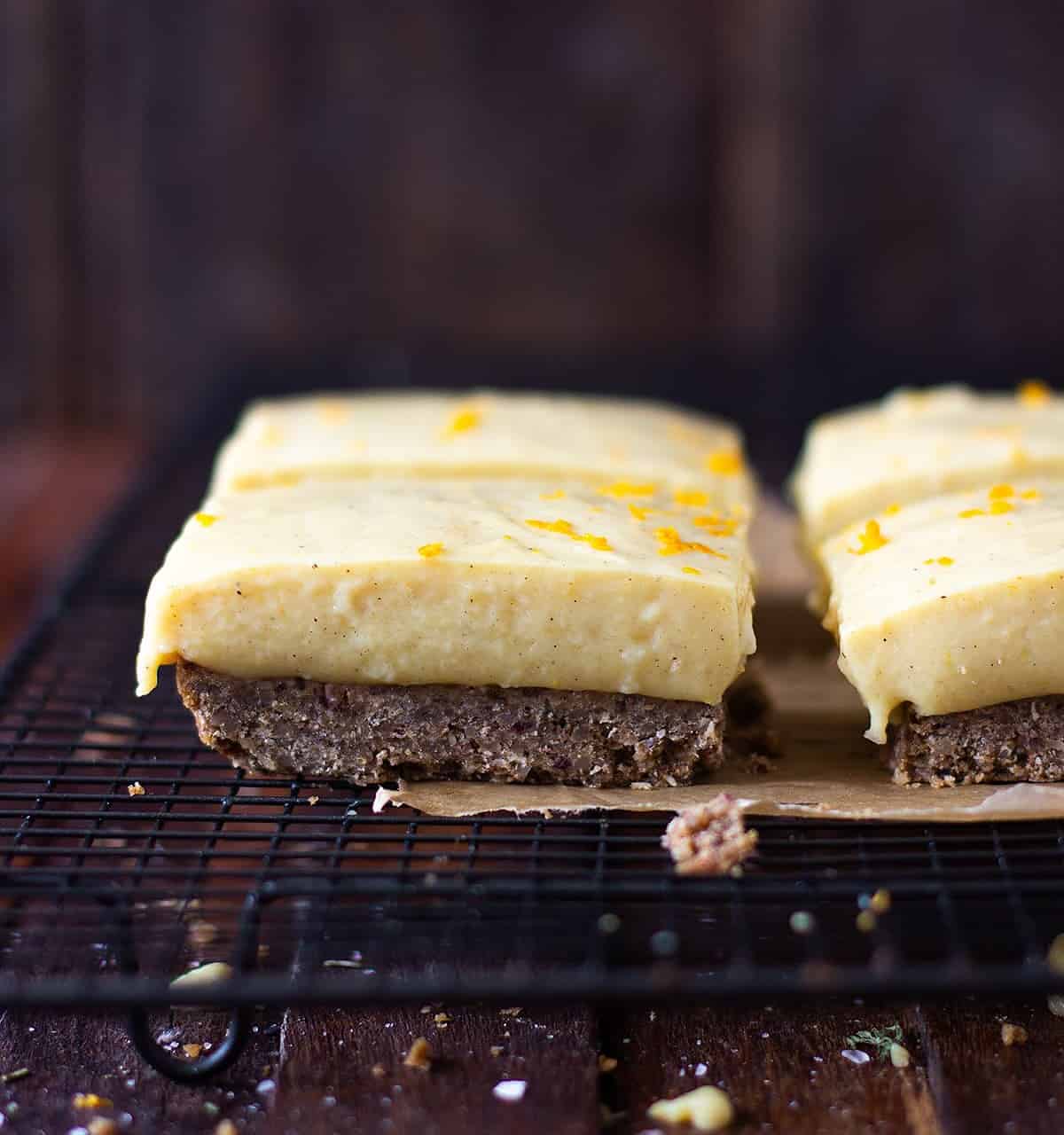 a healthier lemon slice recipe
Most of the time when I experiment hard-core I do tend to get it right. I'm certainly not perfect though and this lemon slice is a case in point. Realistically I should have added in some agar agar or gelatine to stiffen it up some more, but hey, shit happens. You can play with that if you like, go for it and let me know how it turns out.
Creating healthier options of my old favourites always excites me. As a kid my go to's for bought sweets were hot cinnamon donuts and lemon slice aka "snot block" as nicknamed endearingly by my dad. For me lemon slice will always be snot block, although true snot block has that pink icing topping that is wayyyyyy too hard to replicate without a crap load of icing sugar. I did think about soaking some cashews and blending them with some rice malt and beetroot juice but I think I'll save that for a special occasion.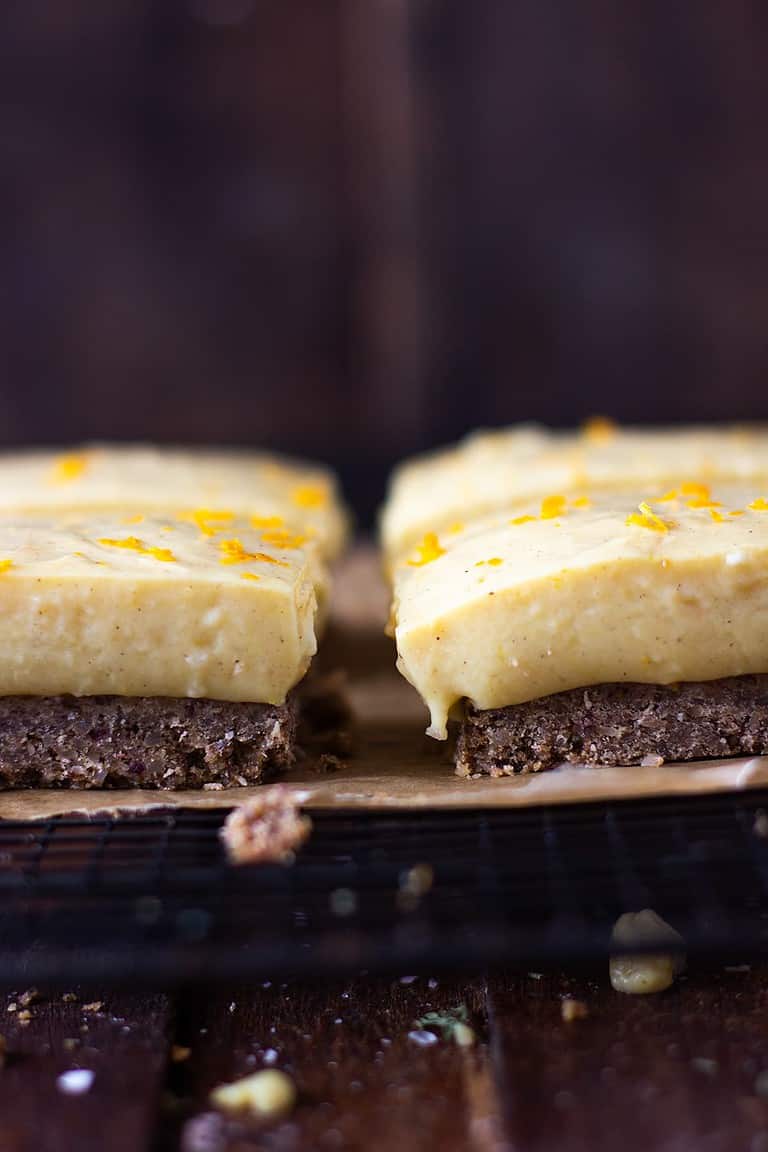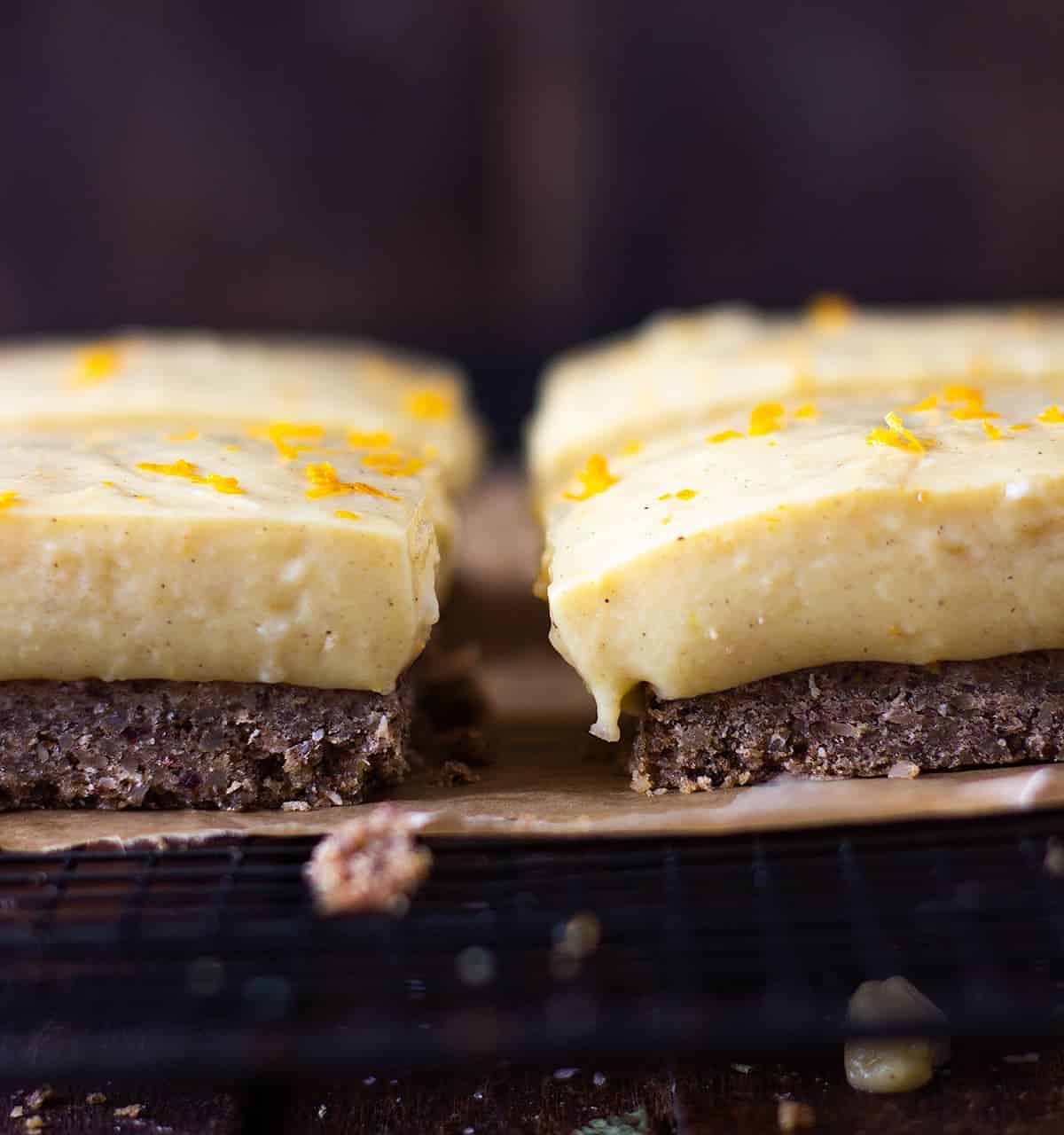 sugar free lemon slice
As kids we would once in a while stop in at the bakery, often the Beechworth Bakery before it got main stream, or more commonly Myrtleford or Mount Beauty, as we were often in the area for either soccer games or for Mum's ceramics at the markets. I can remember super cold mornings leaving at the crack of dawn to set up mums market stall at Mount Beauty with the knowledge that once we were all set up we could buy turkish bread toasties stuffed with melted cheese and thickly cut leg ham, follwed by baked sweets like snot blocks. Yep, my palette was a little different back then.
These days I think if I ate a regular lemon slice from the bakery it would be like injecting me with speed. The sugar high would send me into a manic frenzy then drop me on my ass leaving me all scratchy and itchy. Not super appealing, plus the sweetness of it would be all out to my palette now. I find I even struggle with bought 'healthy' cakes, slices and chocolates with the sweetness level. Last week I bought a cookie from a cafe I love and ended up taking bites out of it each day because that was all I could handle. First world problem I know.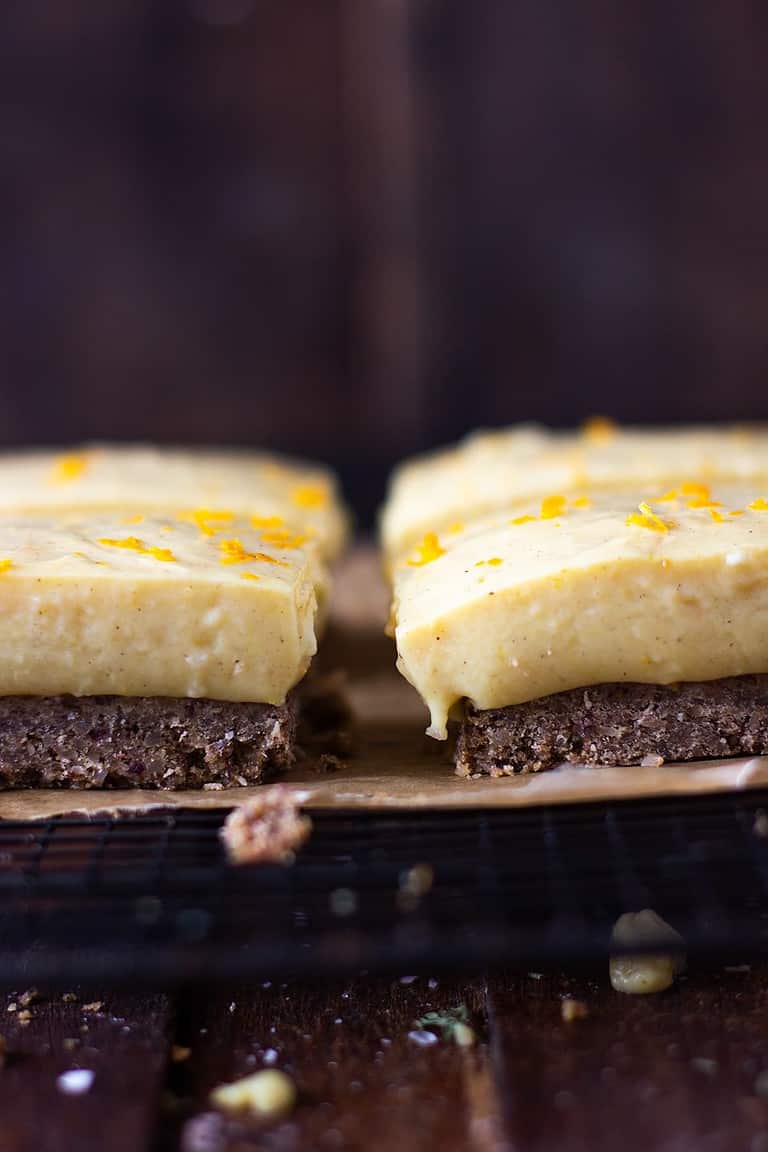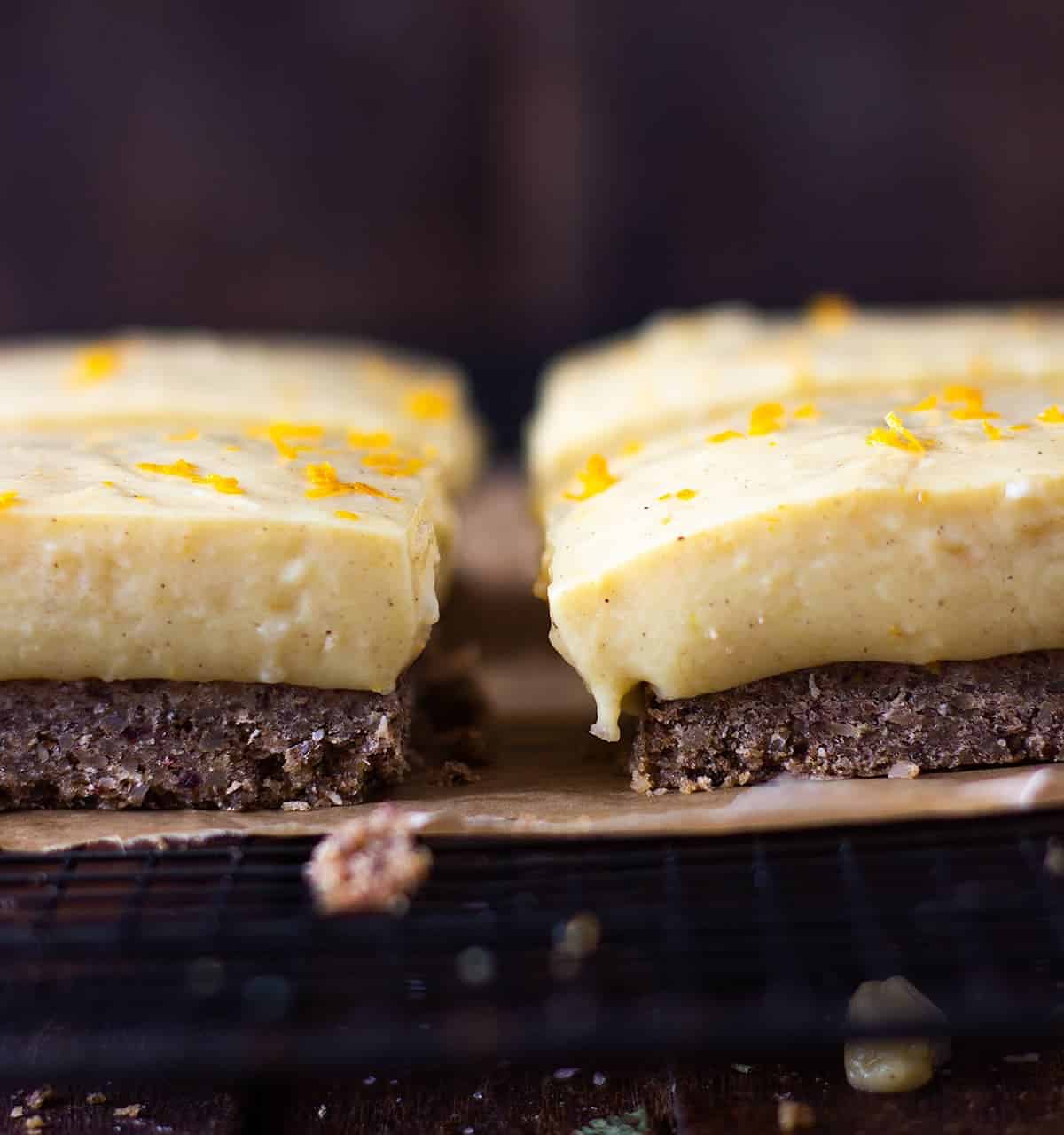 So let me know how you go below in the comments section if you try this lemon slice recipe. I know you guys tend to go more nuts for the recipes that are easy to make and this one certainly takes a bit more time and elbow grease. In saying that there are certainly quite a lot of you that love to bake as much as I do, so please leave me a line or two after you have made this Healthy Lemon Slice letting me know your thoughts. EEEkkk! Hope they are good thoughts!
healthy lemon slice
serves

makes 6 – 8 slices

preparation time

45 minutes + overnight to set

cooking time

60 minutes
ingredients
1 cup sorghum flour
1/2 cup sunflower seeds
3 tablespoons desiccated coconut
4 medjool dates (approx 1/4 cup), pips removed
1/2 teaspoon baking powder
1 teaspoon pure vanilla (extract or powder)
1/4 cup unrefined coconut oil
2 tablespoons chia seeds
1/4 cup + 2 tablespoons water
// lemon curd //
1/2 cup freshly squeezed lemon juice
1 cup rice malt syrup
8 teaspoons arrowroot flour (tapioca flour)
2 tablespoons unrefined coconut oil
4 eggs
400ml creamy almond milk or coconut milk
1/4 teaspoon pure vanilla extract (or powder)
1/4 teaspoon turmeric powder
2 tablespoons freshly grated lemon zest
method
Preheat your oven to 160c fan forced. Grease a square baking dish, approx. 25cm x 25cm and line with baking paper allowing some of the paper to hang over the edges to use as handles later on.
Place the chia seeds and the water in a bowl and mix well. Set aside.
Place the sorghum flour, sunflower seeds, desiccated coconut and dates in a food processor and blend really well till the dates have broken down into fine pieces.
Add the baking powder, vanilla, chia mix and the coconut oil and blend once again until the mixture comes together into a dough.
Spoon the mix out of the food processor into the baking tin and use your hands to press the base mixture down really well, creating an even base. Use a fork to prick the base all over and then place in the oven for 40 – 45 minutes or until the base turns golden brown. Remove from the oven and allow to cool.
To make the lemon curd, place the lemon juice, rice malt and arrowroot in a saucepan over a low heat and whisk continuously until well combined and thickening. Whisk in the turmeric and vanilla.
In a medium sized bowl whisk the eggs with the almond or coconut milk and coconut oil. Pour the egg mixture very steadily and slowly into the saucepan with the thickened lemon arrowroot mixture. Continue to whisk well as you do being mindful to incorporate all of the mix at the bottom of the saucepan in your whisking frenzy!
Continue to whisk until the mixture just about starts to boil and the lemon curd gets really nice and thick. Whisk in the lemon zest and then remove from the heat.
Pour the lemon curd over the top of the base in the baking tin and use the back of the spoon to spread out evenly. Cover the tart with some clingfilm (or beeswax reusable cloth) and then place in the fridge overnight to set.
When ready to eat, remove from the fridge and use the edges of the baking paper hanging over the edge to carefully lift out the slice. Use a sharp knife to cut into pieces. Eat immediately, or otherwise place straight back in the fridge and the curd will loosen up at room temperature.
Jessica Cox is a qualified practicing Nutritionist with a Bachelor Health Science (Nutrition) and over 15 years of clinical experience. She is the founder and director JCN Clinic, published author and established recipe developer. Jessica is well respected within health and wellness space for her no fad approach and use of evidence-based nutrition.