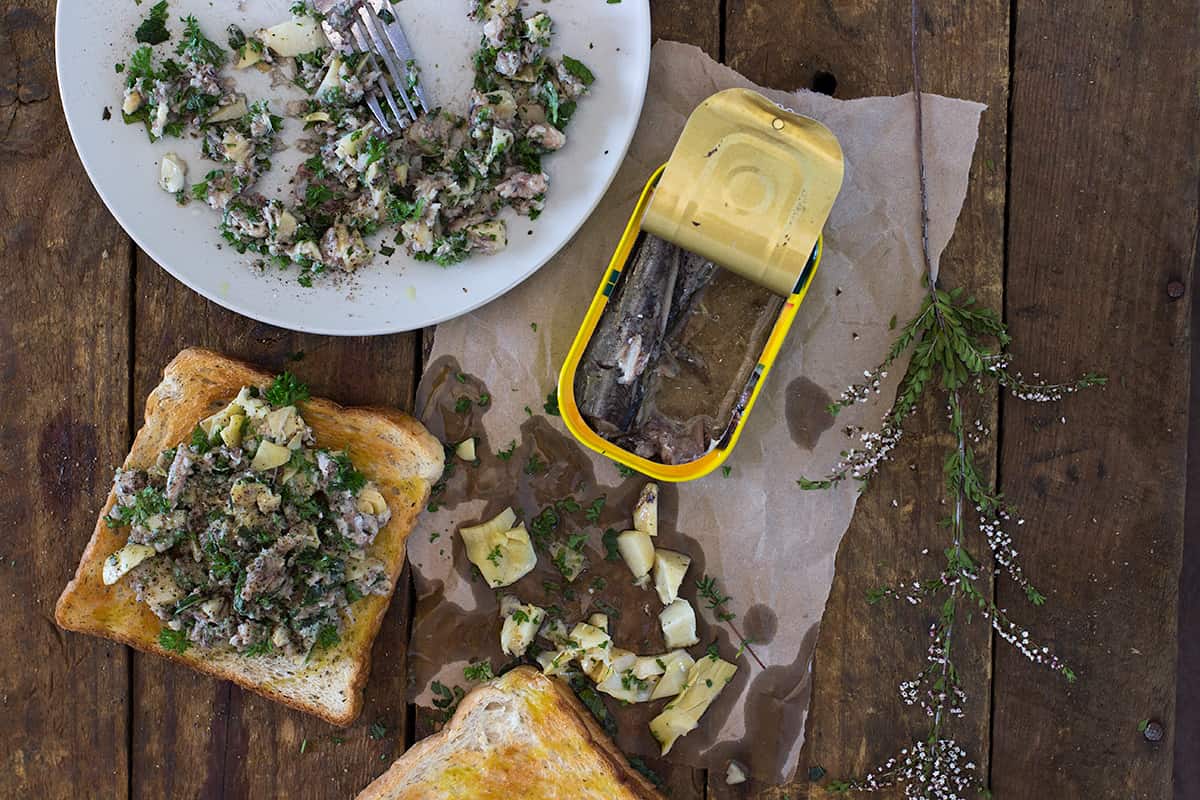 Just a handful of sleeps are now left under our belt at home before we move on to new beginnings. The cupboards are bare and the pantry is cleared of everything besides a few staples. As a foodie and a food stylist of ones own photographic shoots, this can throw up some frustrating hurdles. Never fear however, as sardines are here.
What a misunderstood and unloved food the humble sardine is. I generally have a one out of ten hit rate of success when suggesting sardines as part of a food plan with my clients, and that's on a good week. Most people tend to screw their nose up and mutter 'yuck', 'gross', or just a flat out 'no'.
That is fair enough, we all like different flavours and textures, which is what makes us all so wonderfully unique. However today I am going to try and seduce you with sardines in a way that you may not have tried them before. I believe it's the strong fishiness that has people shying away from sardines. That, along with the confronting appearance of them. Oh, and let's not forget the bones. That freaks a lot of people out. Hmmm, not really winning you yet am I.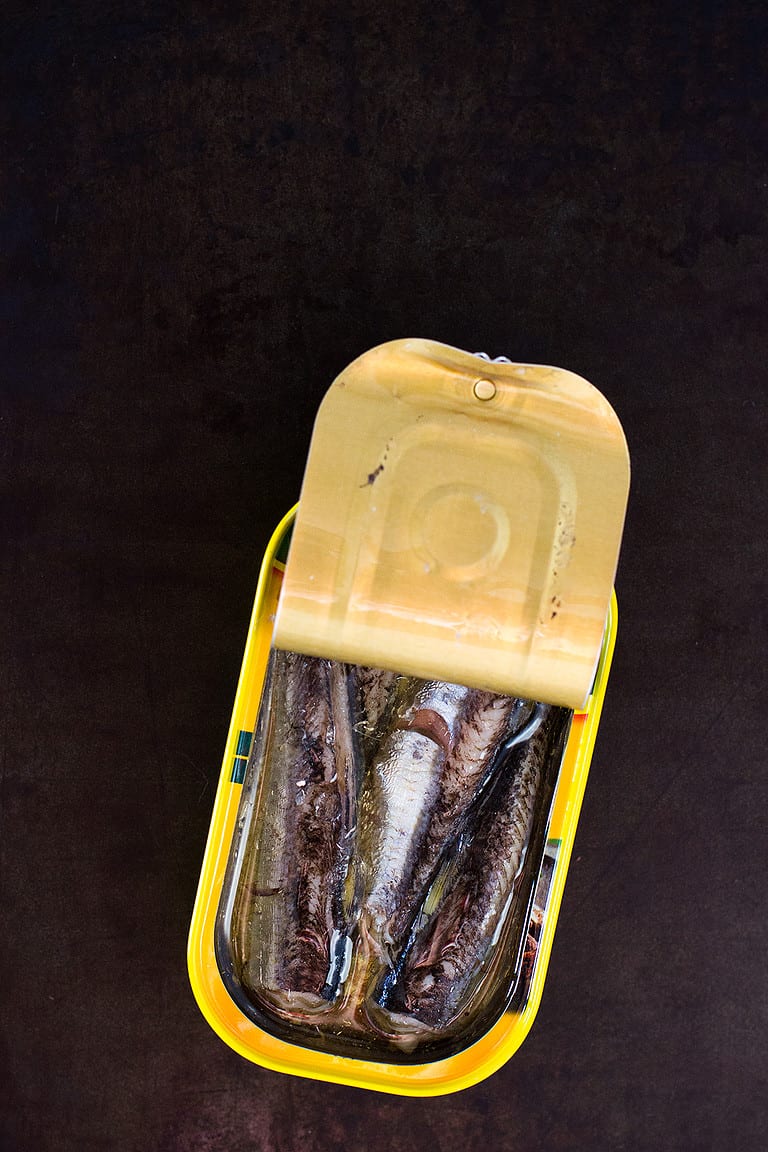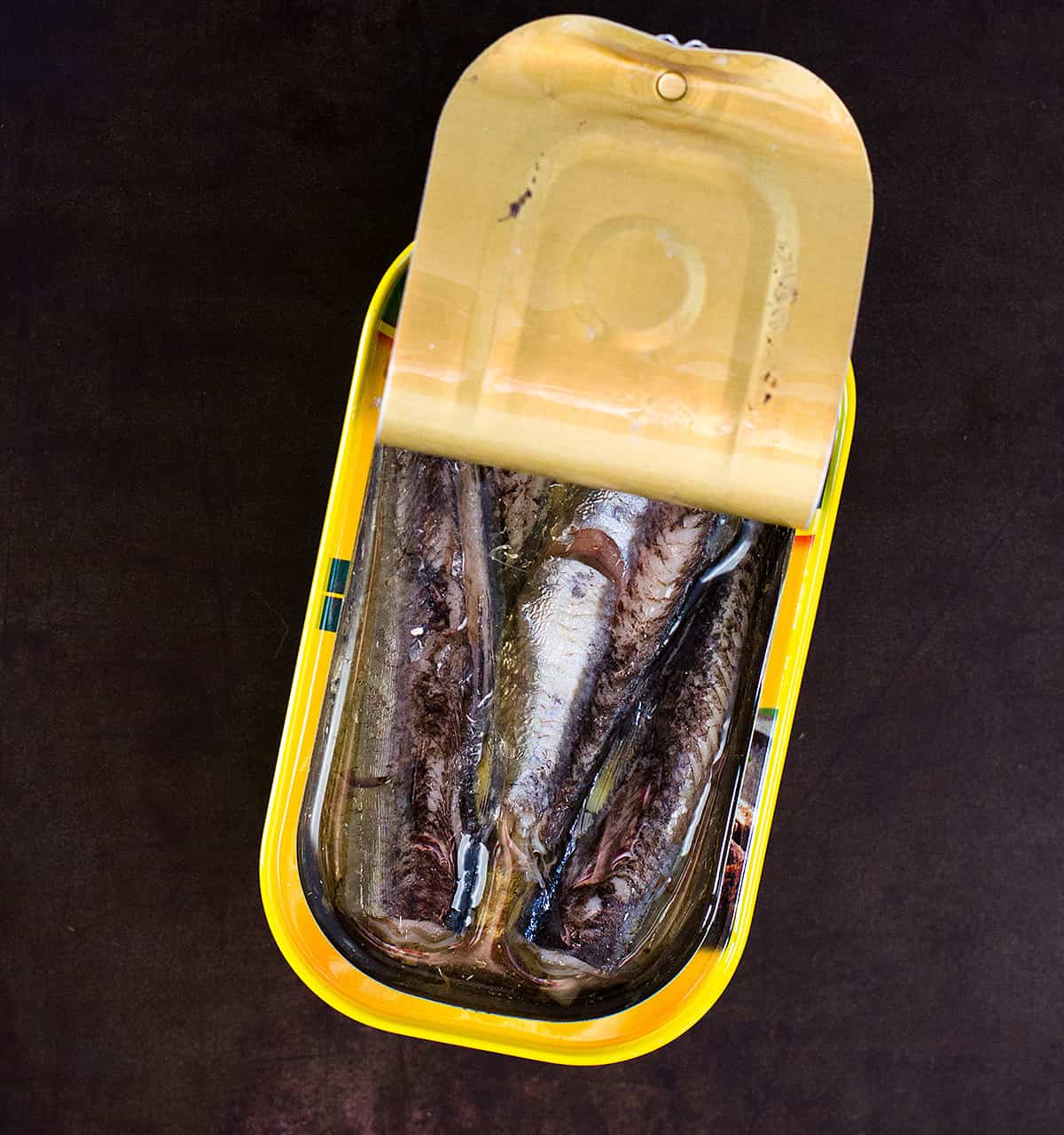 First things first, mashing up sardines is generally a good start. Mashing them up means everything is incorporated and there is nothing visually left to give you sardine nightmares. Secondly, I find it's important to cut the oiliness of the fish and the strong flavour with some punchy acids. In this case the use of fresh lemon juice and marinated artichoke hearts works a treat. Combine this with some lively, fresh garden herbs such as parsley and mint along with sea salt and pepper, and we are starting to get some delicious flavour profiles going.
Next it's about how you choose to eat them, or more precisely what you decide to eat them with. The mushiness of this artichoke & lemon sardine smash needs some added crunch to bring it alive. Think toasted bread drizzled generously in olive oil as seen here, or perhaps tossed through some buckwheat pasta with some pistachios and crumbled walnuts for texture. I also like to add an element of creaminess at times in the form of mayonnaise or avocado.
As far as the nutritional benefits of sardines go, well I could sing their praise for days. Sardines really are a wondrous food, a true superfood if there was one. See below in the nutritional information section for a breakdown of what these little fish bring to your nutritional plate.
If I can covert a few sardine skeptics or fence sitters with this recipe post then I will certainly be happy. I've converted a few brussel sprout haters with my candy brussel sprouts, so I have some quite confidence that I can do so with this too. As always, let me know in the comments section how you find this recipe because your feedback is invaluable.
artichoke & lemon sardine smash
serves

2 people

preparation time

5 minutes

cooking time

nil
ingredients
1 150gm can sardines in olive oil, brine or spring water
4 – 5 marinated artichoke hearts, roughly diced
juice of 1/2 lemon
1 heaped tablespoon finely chopped parsley
1 tablespoon finely chopped mint
sea salt and pepper for seasoning
olive oil for dressing
method
Remove the sardines from the can and pop in a medium sized bowl. Mash well with a fork breaking up all the pieces well. Add the marinated artichokes, chopped parsley and mint along with the lemon juice and seasoning. Stir this all through well mashing up a little more as you go. Taste for seasoning and add more if needed.
To serve, spoon onto freshly toasted bread and drizzle with olive oil.
nutritional information
Sardines are ridiculously rich in an array of vitamins and minerals. 1 cup of sardines contains 35 grams of protein, while also providing a plentiful source of essential fatty acids. Sardines are also very high in Vitamin D and B12, two vitamins that are commonly deficient in many people. Sardines are also abundant in minerals such as Iron, Calcium, Magnesium, Phosphorus, Zinc and Selenium.
The high content of zinc, selenium and vitamin D make sardines a wonderful choice for boosting and supporting the immune system. These nutrients are also vital for healthy thyroid function. There is not a plentiful supply of vitamin D rich foods available (besides certain fish and egg yolks), so sardines can be a great choice for including in your diet. The B12 and iron are also important nutrients for building quality red blood cells, keeping us charged with energy and vitality.
The bones in sardines are the secret to their calcium stores. Mashing up these super soft bones into your sardine dishes will provide an abundance of dairy free calcium. You could super charge this by adding a spoonful of calcium rich tahini to this recipe.
Jessica Cox is a qualified practicing Nutritionist with a Bachelor Health Science (Nutrition) and over 15 years of clinical experience. She is the founder and director JCN Clinic, published author and established recipe developer. Jessica is well respected within health and wellness space for her no fad approach and use of evidence-based nutrition.