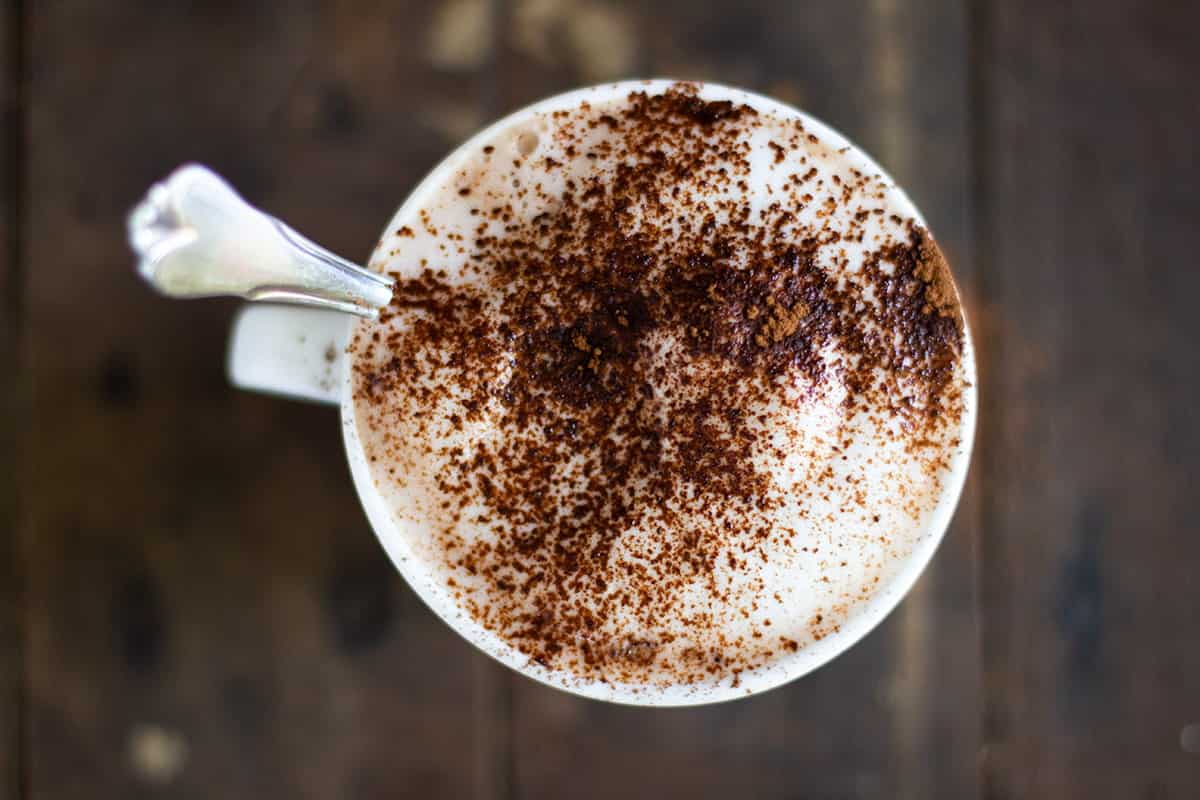 This is one of those recipe posts that hardly warrants a recipe, but at the same time requires some time in the spotlight to bring its simplistic creation to our attention. Many of you may in fact already be doing your own versions of this hot chocolate with cinnamon & vanilla, however I find this combination is particularly divine. It is also very adaptable to the type of milk that suits your needs. This specific hot chocolate was made with homemade cashew milk, however I usually make it with rice milk at night on these cold evenings.
Having a hot beverage after your meal at night is a good way to make that transition from eating something extra that most of the time we really don't need, as this snack is usually driven by a long standing habit. Now there is nothing wrong with a little nibble on something sweet here and there after dinner, however if its leaving you feeling overly full and sluggish then I'd say that habit might need to be adjusted.
It is also a time of the evening in which we can emotionally eat, often reward eating after a hard day at work. There is a subconscious notion of 'I earned this', which tends to drive eating sweets (and generally overeating) at night. I find from speaking with so many clients over the years that this habit appears to be driven by a childhood of being told to eat everything on your plate, along with associating food with rewards. When younger, perhaps we were promised a chocolate bar or ice-cream if we did well or behaved ourselves. This reward notion seems to have carried through to adulthood, sometimes becoming a major player in emotionally eating behaviours and even addictions.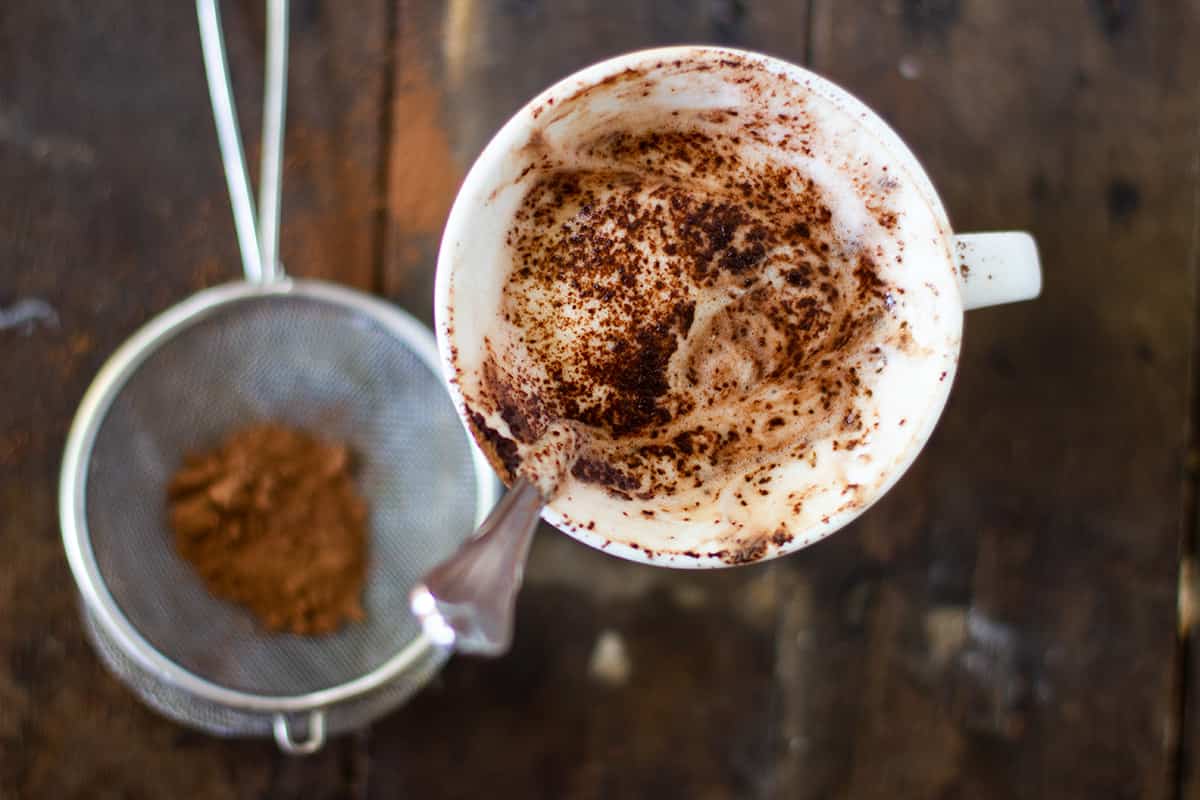 Food is a beautiful thing, and having food as part of a celebration will always be special. I believe we need to think a little more about what we reward our young ones with. Perhaps mixing it up a little and instead of food being the ultimate goal, the reward could be a movie outing or a trip to the park. As far as us grown ups go, the first step is being aware of emotional eating habits. The second is putting alternatives into practice. Cold turkey can work, but it's hard and many fall off the wagon and beat themselves up for it. From experience with clients I find stepping stones are a more gentle and realistic for change. This is where a hot beverage like this hot chocolate with cinnamon and vanilla comes in. It's a stepping-stone using something sweet that replaces that extra food load that is so often not necessary.
When making this hot mug of deliciousness, you can buy nut milk such as almond milk, or even use organic non GM soy or rice milk. If you have the time and are feeling inspired, why not try making your own nut milk with this easy recipe. Whichever way you choose to have this hot choccy, I am sure you will love it.
hot chocolate with cinnamon & vanilla recipe
serves

1 person

preparation time

2 – 3 minutes (with pre made or bought nut milk)

cooking time

nil
ingredients
1 heaped teaspoon raw cacao (or carob powder if desired)
1/2 teaspoon vanilla extract
1/2 teaspoon cinnamon
1/4 cup boiling water
3/4 cup nut milk (homemade cashew milk is divine) or milk of choice
method
Simply heat the milk of choice in a saucepan (or milk frothier if you own one) on low heat with the raw cocoa, cinnamon and the vanilla till starting to bubble. Pour into a mug and top with boiling water. Dust with cacao powder to finish. Your hot chocolate with cinnamon and vanilla is now ready to enjoy!
nutritional information for hot chocolate with cinnamon & vanilla
Play around with different milks till you find one that suits your taste buds. The most popular homemade nut milks are cashew, brazil and almond. If you are sensitive to nuts you can make seed based milks on sesame seeds or sunflower seeds. Otherwise, if you are buying your dairy free milk ensure the brands you choose are free from added sugars.
The natural sweetness of the vanilla means that there is no need for added sugars. If you do want a little more sweetness, try a dash of raw honey. I find using rice milk in this beverages negates the need for added sweetness due to the natural sweetness of the rice milk.
Cinnamon is a warming spice that from a chinese perspective brings warmth to the digestive system, which is lovely through the cooler months. Cinnamon is also used in supplements for reproductive conditions to help with congestive conditions.
Jessica Cox is a qualified practicing Nutritionist with a Bachelor Health Science (Nutrition) and over 15 years of clinical experience. She is the founder and director JCN Clinic, published author and established recipe developer. Jessica is well respected within health and wellness space for her no fad approach and use of evidence-based nutrition.