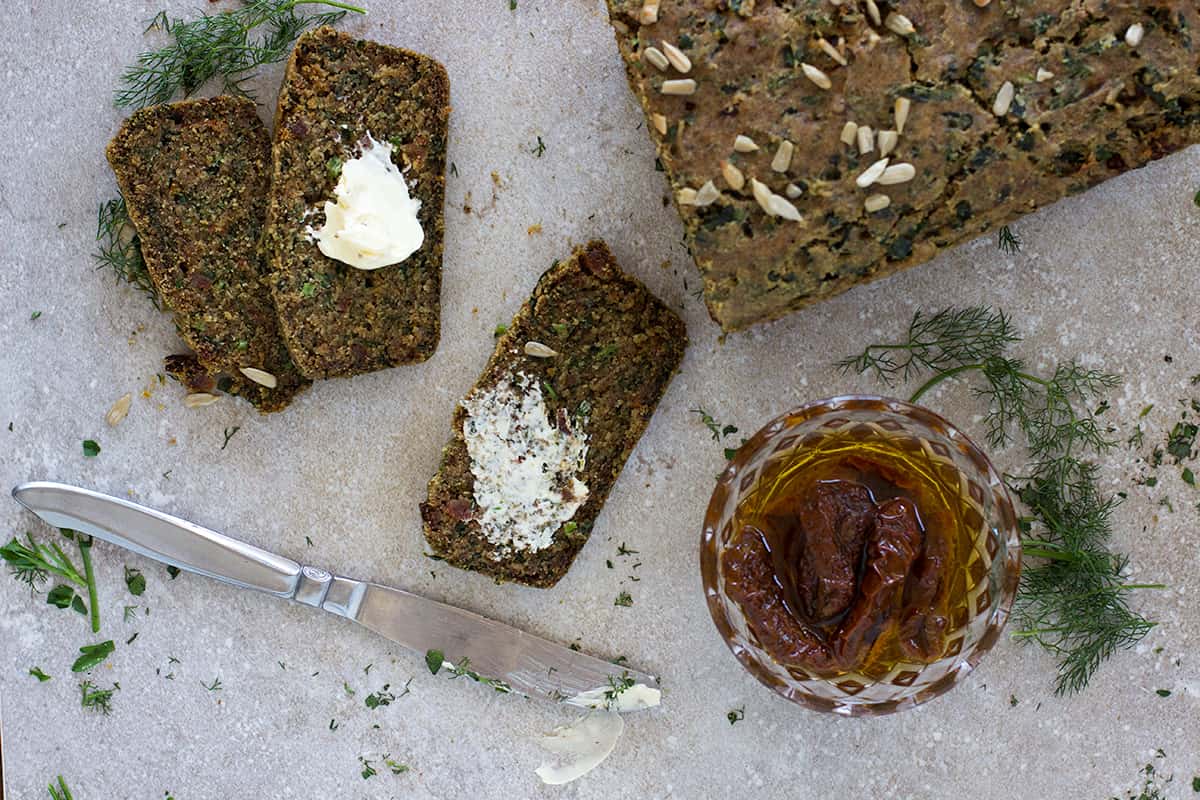 This kale, sundried tomato & herb loaf is all about showcasing wholefood, 'superfoods'. These days there is a real buzz about superfoods and superfood powders such as spirulina, wheatgrass, baobab, acai, macca and so on. These powders do provide lovely nutritional benefits, and also some delicious and unique flavours, however it's important that we do not forget that wholefoods are always the shining star when it comes to nutrition.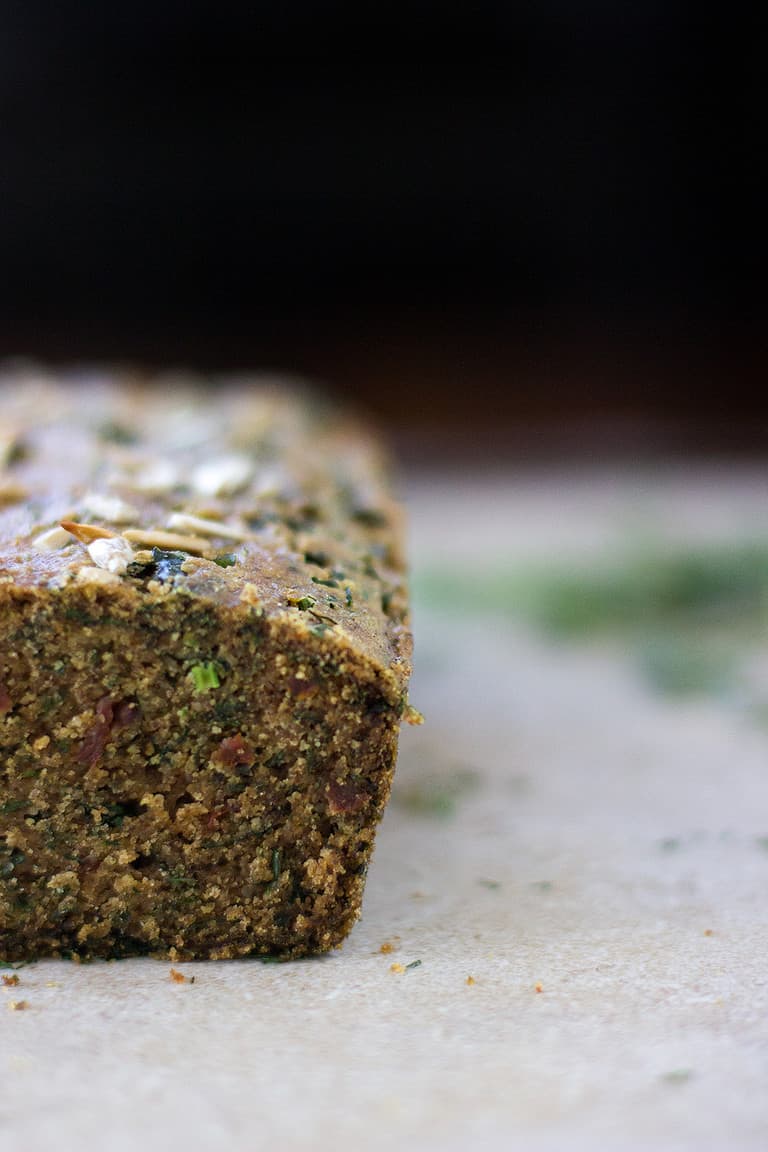 'Superfood' powder and capsules will never capture the complexity of wholefood. Wholefoods hold more antioxidants than we can even comprehend, and more importantly nature packages these nutrients and phytochemicals in a way that often facilitates their best use within the body. When we combine wholefoods to make a meal or snack we are also using a complexity of ingredients that provide amino acids, essential fats and complex carbohydrates that are the building blocks of our cellular energy.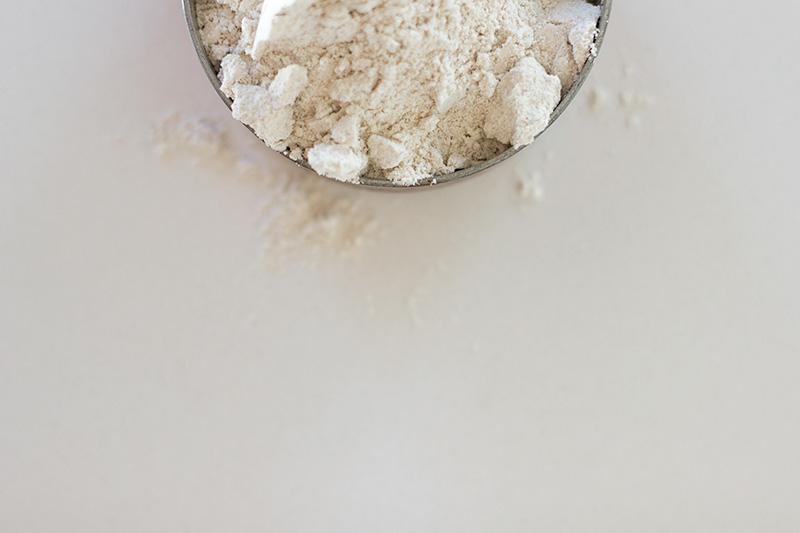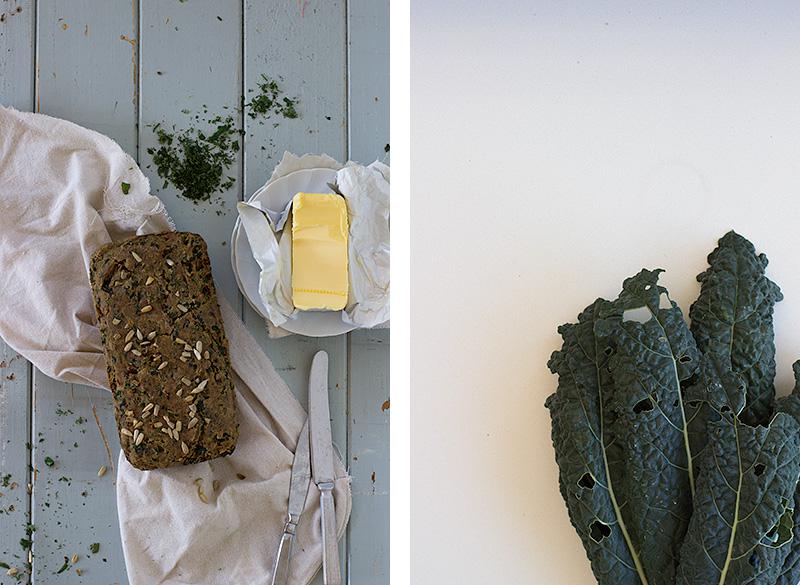 This kale, sundried tomato & herb loaf combines a myriad of nutrients and antioxidants, thanks to the abundance of fresh herbs packed into its warm and nutty center. Kale, the superstar green at present amps up the green goodness with plenty of chlorophyll and B vitamins, inclusive of iron. The slight bitterness of greens in this loaf is cut by the harmony of the juicy sundried tomatoes, which provide moisture and bursts of subtle sweetness with each bite. The silken tofu and the olive oil create a lovely and luscious lightness to the loaf that is so hard to achieve with gluten free baking.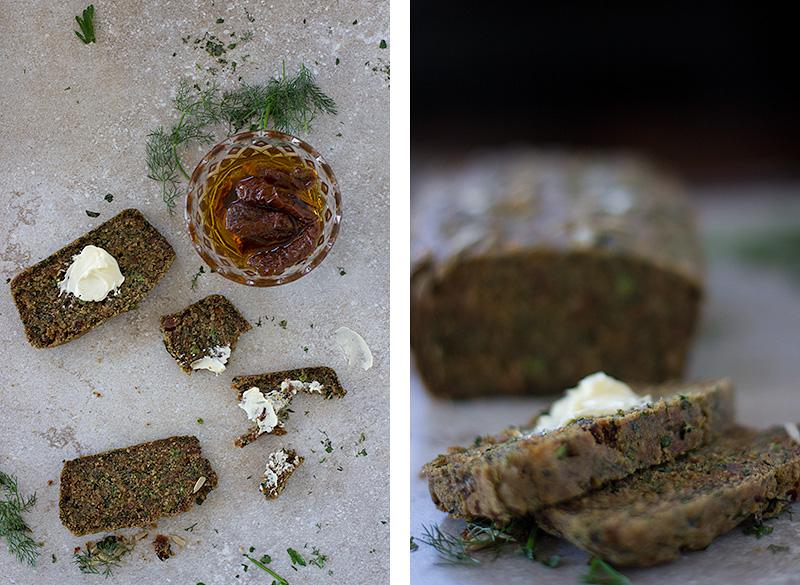 Just one slice of this kale, sundried tomato & herb loaf will provide you will plentiful fiber, lovely essential fats and sustaining protein thanks to the silken tofu (or yoghurt) and flaxseed meal used in the batter. This loaf can be enjoyed as a breakfast, sliced and toasted then adorned with your favourite toppings, or simple sliced and eaten alone as a snack.
kale, sundried tomato & herb loaf
serves

1 loaf, around 10 – 12 slices

preparation time

20 minutes

cooking time

45 minutes
ingredients
1 cup buckwheat flour
1 cup brown rice flour
1/2 cup potato starch (or arrowroot flour)
1/4 cup flaxseed meal (linseed meal)
2 teaspoons bicarb soda
2 teaspoons baking powder
1 teaspoon cream of tartar
1/2 teaspoon ground pepper
1/4 cup finely chopped parsley
1/4 cup finely chopped mint
1/4 cup finely chopped dill
1 tightly packed cup finely chopped kale
1/4 cup tightly packed, finely chopped sundried tomatoes
1 cup silken tofu (or plain yoghurt or coconut yoghurt)
1/2 cup water
1 teaspoon apple cider vinegar
1/2 cup olive oil
method
Preheat your oven to 180c. In a large mixing bowl combine well sifted flours with baking powder, bicarb soda, cream of tartar, flaxseed meal, pepper, herbs, kale and sundried tomatoes. Mix until well combined.
Place silken tofu or yoghurt in a blender with olive oil, water, apple cider vinegar and blend till smooth.
Make a well in the center of the dry mixture and pour in the wet mixture. Stir to combine well with a wooden spoon bringing to a wet batter. Leave the mix for 5 minutes, and if you feel it's too dry you can add a touch more water.
Grease a loaf tin with some oil and dust with some flour. Take your batter and spoon into the loaf tin, then use your spoon to smear out the batter to a level top. Scatter with some sunflower seeds if desired.
Place in the oven and bake for 45 minutes. The loaf is cooked when a skewer comes clean out of the center and has a hollow sound when tapped with your knuckles.
Leave the loaf to cool in the tin for 5-10 minutes, then place on a wire wrack to cool. This loaf is lovely sliced and eaten as is, or topped with a generous smear of avocado, tahini or hummus.
Store you loaf in an airtight container when cooled, and then freeze within 2 days if there is still some remaining to keep the freshness of the loaf. I recommend slicing it all before you freeze.
nutritional information
I recommend using an organic, noGMO silken tofu for this loaf. If you would like more information on soy, see the scrambled tofu recipe post. Of course, if you are soy intolerant you could easily substitute with yoghurt or coconut yoghurt.
Kale is having its time in the limelight for a reason. This hearty leafy green, with its thick stem is bursting with antioxidants, vitamins and minerals. 1 cup of raw kale provides more than our recommended daily intake of vitamin A, C and K. Kale also provides minerals such as calcium, iron, potassium, copper and manganese. The fiber in kale helps with lowering cholesterol (this process is enhanced by cooking kale), while being super rich in flavonoids and glucosinolates.
This kale, sundried tomato and herb loaf is the perfect snack on the go. It provides sustaining fiber found in the wholegrain flours and seed meal and also a good level of amino acids thanks to the combination of the silken tofu (or yoghurt) and seed meal. The added olive oil amps up the quality fats and then to finish the loaf is filled with some nutrient dense herbs and chopped vegetables.
Jessica Cox is a qualified practicing Nutritionist with a Bachelor Health Science (Nutrition) and over 15 years of clinical experience. She is the founder and director JCN Clinic, published author and established recipe developer. Jessica is well respected within health and wellness space for her no fad approach and use of evidence-based nutrition.