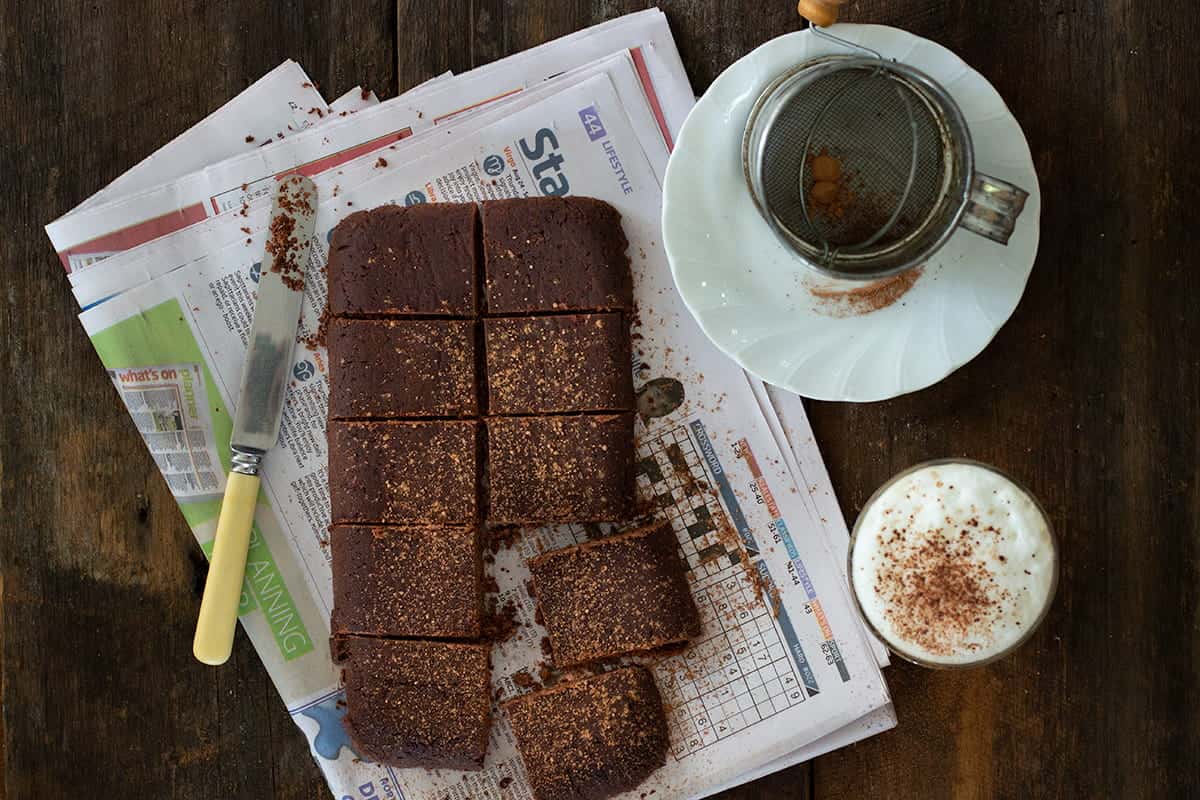 These past weeks I've been honoured to be featured as Loving Earth's Guest Chef for the month of September, creating these delicious vegan fudge brownies. For those who are not familiar with Loving Earth, the Loving Earth brand is all about sustainable, fair and healthy produce. The Loving Earth Philosophy is based on treating the earth and therefore the environment with respect. By consuming foods that are minimally processed and organic we are supporting our health as part of our ecosystem. Furthermore, we are supporting the health of the environment by nurturing sustainable and fair production methods.
Loving Earth products use ingredients sourced from small suppliers/communities from around the world that meet fair trade standards. This in turn supports these communities and the production of quality, organic sustainable ingredients.
If you are not aware of Loving Earth products you are in for a real treat. Loving Earth are probably best known for their organic and refined sugar free chocolates which are boosted with natural antioxidant dense ingredients such as goji berries, lucuma and maqui berry.
Now, to the fudge brownies! The great thing about these brownies is that their wonderful fudge like texture actually comes from adzuki beans. Azuki beans are a legume that have a natural sweet flavour and work wonderfully with chocolate desserts. The use of adzuki beans also means these brownies are protein and fiber dense.
These fudge brownies are definitely at their best when left in the fridge overnight after baking to get fabulously dense and velvety results. If you're like me you will eat a slice as soon as you cut into them because the temptation is just too great. Believe me, they will still taste delicious, just not as divine as they will the next day all cold and fudgy like. I'd say these brownies get better with age, which makes them the fudge brownies that just keep on giving.
fudge brownies
serves

8 – 10 squares

preparation time

overnight soaking plus 25 minutes

cooking time

45 minutes
ingredients
1/2 cup dried adzuki beans
1/4 cup coconut oil
1/4 cup coconut sugar
1/3 cup  raw cacao powder
1 teaspoon vanilla extract
1 tablespoon ground flaxseeds
method
The day before baking, place the adzuki beans in a bowl and soak overnight.
Drain the beans and place in a saucepan with plenty of water to cover and boil till tender. This will take around 15 – 20 minutes.
Preheat the oven to 150c. Line a rectangular bread baking tin with baking paper and a little coconut oil.
Drain adzuki beans well. Place them in a blender with raw cacao powder, coconut sugar, coconut oil, flaxseeds and vanilla extract. Blend really well till the beans are completely broken down and the mixture becomes a soft dough. Stop at least once and scrape the mixture down the sides.
Spoon the dough into the baking tin and press out with your fingers to flatten. To create an even top, smooth out with a spatula or the back of a spoon.
Place in the oven to bake for 35 minutes. Remove and allow to cool in the tin for 10 minutes, then flip out carefully onto a wire rack to cool. Slice up into squares and place in an air-tight container.  Keep fudge brownies in the fridge or freezer.
These fudge brownies are best eaten after a day of letting the flavours develop and when cold from the fridge.
nutritional information
Adzuki beans are often eaten in sweetened dishes in Asian cultures. They are a wonderful source of protein and high in fibre. They are rich in minerals such as zinc, iron and magnesium which make them a great choice for vegetarians and vegans.
If you do not have coconut sugar you could use rapadura sugar instead. Liquid sweeteners will alter the batter greatly so stick to granulated versions.
These fudge brownies work well in the afternoons when we often crave something with a little sweetness. The high fibre and protein content of the brownies makes them a sustaining and filling snack that will keep you going till dinner time.
Feel welcome to add walnuts to these fudge brownies for some added crunch. Pecans and hazelnuts would also be lovely.
Jessica Cox is a qualified practicing Nutritionist with a Bachelor Health Science (Nutrition) and over 15 years of clinical experience. She is the founder and director JCN Clinic, published author and established recipe developer. Jessica is well respected within health and wellness space for her no fad approach and use of evidence-based nutrition.