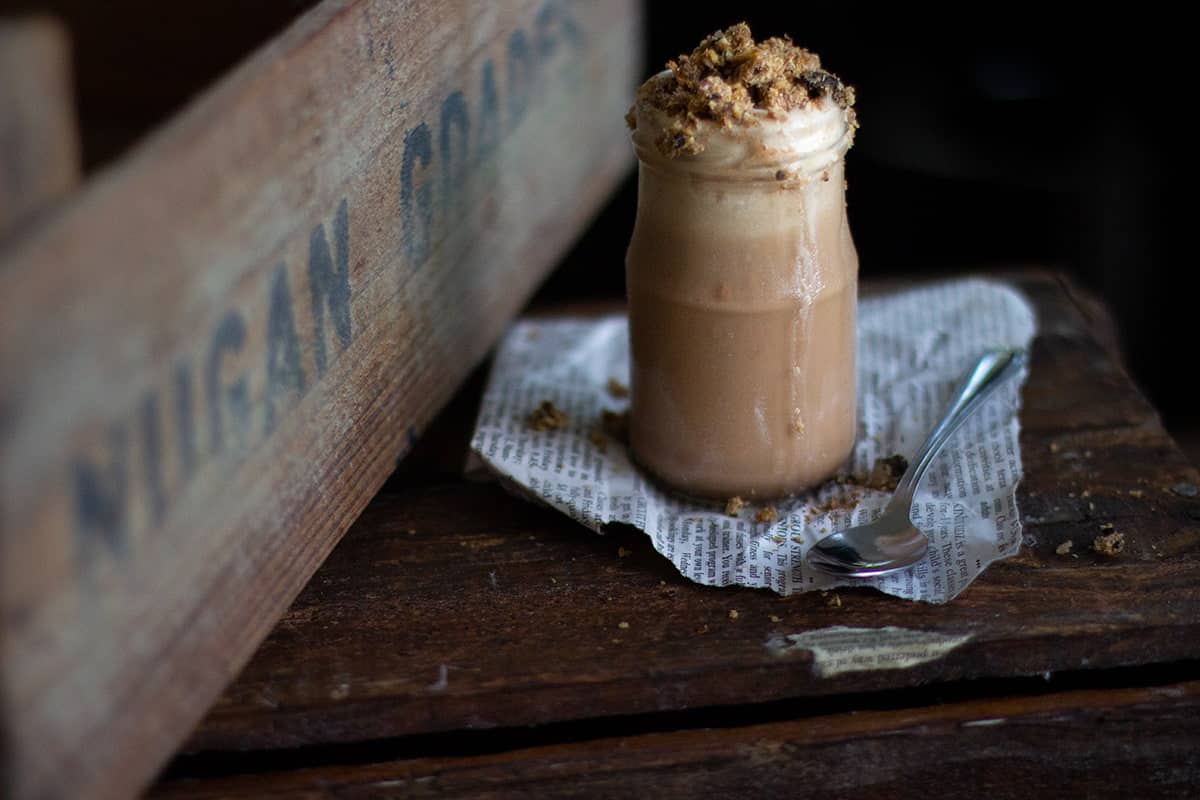 Even though there is a definite chill in the air, I find I always seem to have a desire for this cacao dandy thickshake. Its creamy chocolate contents goes down a treat when you can find some time outside, hopefully sitting in the sun and catching some vitamin D with not much else going on to distract you. Nothing compliments that time better than slurping away on one of these heavenly concoctions.
Slurping down this cacao dandy thickshake usually leads to spooning (and not the bedroom form), as this thickshake really does thicken up with the addition of chia seeds and psyllium. There is something decadent about taking a pudding like spoonful of this thickshake with the added crunch from your chosen toppings (I've used my crumbled choc chip quinoa & papaya cookie topping here, its really is pure heaven.
If dandelion tea isn't your flavour, then I suggest using chai tea as an alternative. However, if you have yet to try dandelion tea, please give it a go before dismissing it. I pick mine up loosely packed, but you can buy it in tea bag form too from supermarkets, often mixed with chicory root which is also delicious.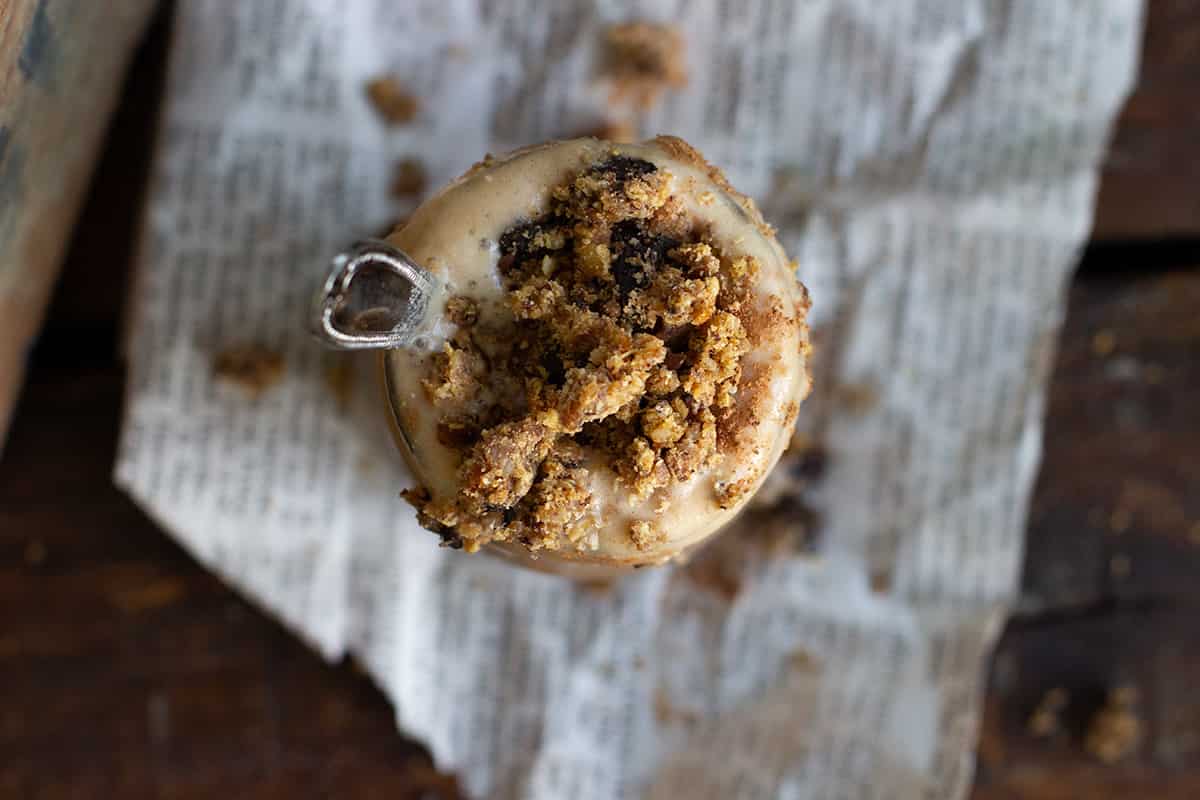 cacao dandy thickshake recipe
serves

1 person

preparation time

3 -4 minutes

cooking time

nil
ingredients
1 cup dandelion tea, chilled ( I use either loose dandelion tea or otherwise Bovit or Totally Tea tea bags are the most common in Aus)
1/4 avocado
1 heaped teaspoon raw cacao
1/2 teaspoon cinnamon
1/4 cup coconut milk
3 teaspoons chia seeds
1 teaspoon pysllium
//optional toppings//
option 1: crumbled pre-cooked cookies or granola
option 2: shredded coconut, slivered almonds, cacao nibs and a dust of cinnamon
option 3: chopped hazelnuts & sliced banana
method
Place all ingredients in a blender and blend till smooth. Pour into a tall glass or jar and if desired, enjoy with your toppings of choice.
nutritional information for cacao dandy thickshake
Avocado adds creaminess to the thickshake along with vitamin B5 and mono unsaturated fats. You could substitute the avocado for natural yoghurt if so desired.
Dandelion tea is a fantastic liver tonic and has been shown in studies to have hepatocyte (liver cell) protective qualities. Dandelion is also a cholagogue (stimulates bile production in the liver and flow from the gall bladder) . Dandelion is therefore a pivotal herb for supporting optimal fatty acid metabolism.
Psyllium will not only create the pudding like consistency to the thickshake, but also provides soluble fibre that swells in the digestive tract and absorbs cholesterol. Paired with the dandelion root this makes this cacao dandy thickshake a fantastic choice for those with cardiovascular issues such as high cholesterol.
Jessica Cox is a qualified practicing Nutritionist with a Bachelor Health Science (Nutrition) and over 15 years of clinical experience. She is the founder and director JCN Clinic, published author and established recipe developer. Jessica is well respected within health and wellness space for her no fad approach and use of evidence-based nutrition.