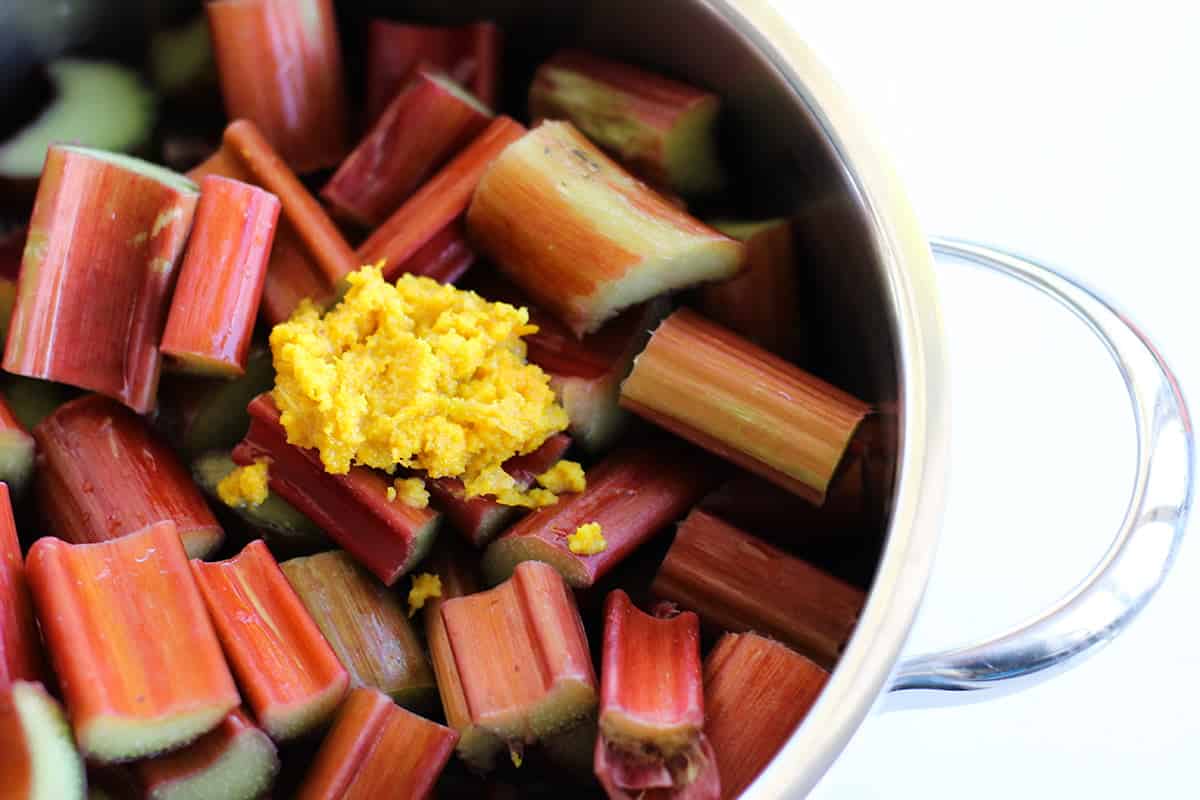 A warming fruit crumble is the ultimate winter comfort food. Crumbles can be deliciously healthy, as they incorporate an array of fruits dependent on the season. By relying on the sweetness of the fruit, there is less of a need for adding sugar and unnecessary refined carbohydrates.
fruit crumble recipe
serves

4 people

preparation time

20 minutes

cooking time

20 minutes
ingredients
For the fruit base:
1 1/2 cups chopped fruit such as apples/pears/rhubarb or mixed berries
1/4 cup of water or freshly squeezed orange juice
1 dessertspoon honey or maple syrup (especially if using rhubarb due to its tartness)
zest of half an orange (optional)
For the Crumble:
1/2 cup brown rice flour or buckwheat flour
1/2 cup quinoa flakes (or oats or rye flakes if gluten tolerant)
1/4 cup your favourite seeds or chopped nuts
1/3 cup cold pressed macadamia nut oil or coconut oil.
1/2 teaspoon cinnamon
method
Place the fruit in a saucepan on medium heat with the water (and syrup if using) and simmer away until the fruit is soft.
In a bowl mix the flour, flakes/oats, nuts or seeds and cinnamon. Add oil and combine till mixture resembles crumbled biscuits.
Place the fruit mixture in the bottom of a baking dish and top with the crumble topping. Bake in a moderate oven of 180c for around 20 minutes or until bubbling and slightly golden on top.
nutritional information for fruit crumble
Fruit crumbles are a fabulous way of keeping your fruit intake up over the cooler months. Try adding citrus zests to the fruit base for added phytochemicals.
Add cinnamon to crumbles with apple and pear. Cinnamon will naturally help balance blood sugar levels.
This crumble is low in sugars and provides great fibre. Feel welcome to use whole oats instead of quinoa flakes if gluten tolerant.
Try adding added flavours such as chopped organic dried figs or ginger, slivered almonds or even a dash of balsamic to berry based crumbles.
Jessica Cox is a qualified practicing Nutritionist with a Bachelor Health Science (Nutrition) and over 15 years of clinical experience. She is the founder and director JCN Clinic, published author and established recipe developer. Jessica is well respected within health and wellness space for her no fad approach and use of evidence-based nutrition.