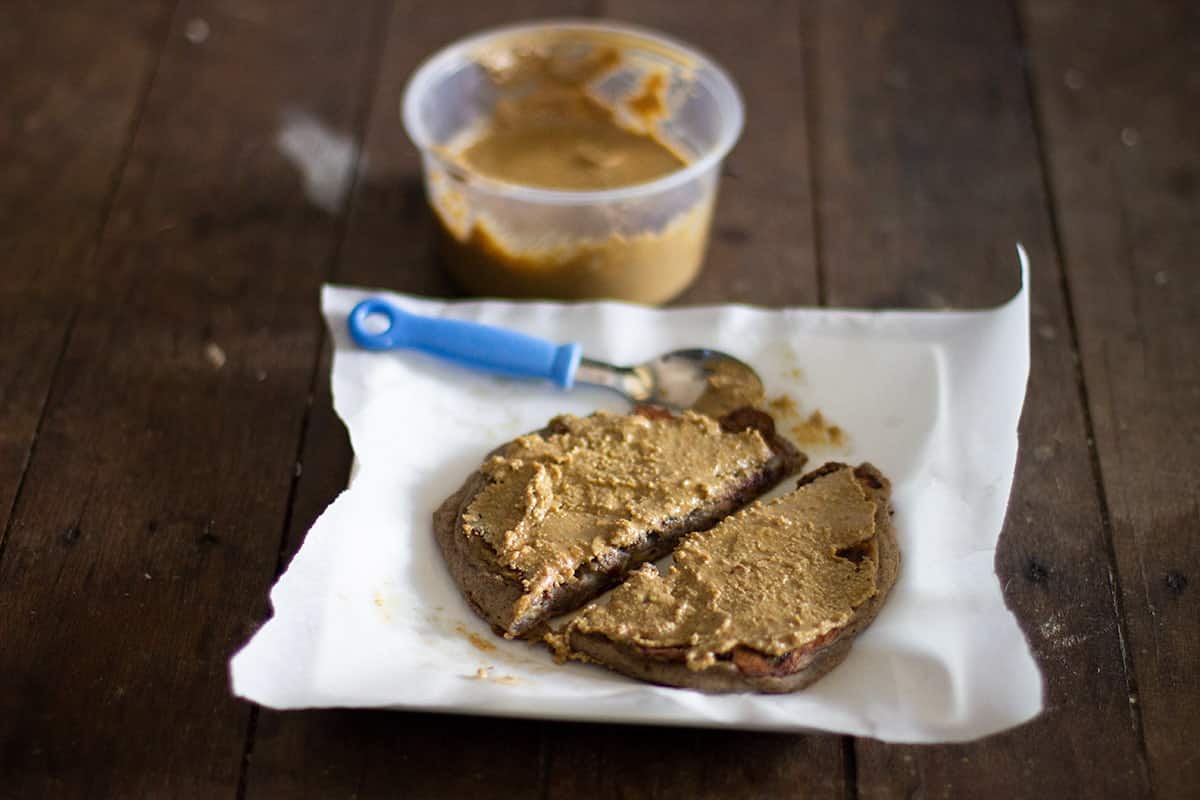 Toasting sunflower seeds prior to making this sunflower seed butter will create more of a roasted peanut flavour. Otherwise, keeping them raw will keep their neutral, creamy taste.
sunflower seed butter
serves

lasts 1-2 weeks

preparation time

10 minutes

cooking time

10 minutes (if dry roasting)
ingredients
1 cup of sunflower seeds (pre toasted if desired)
good pinch of sea salt
2-3 tbsp of a neutral oil such as grape seed or rice bran oil.
method
In a coffee grinder or good blender blend the seeds until they are a powder like consistency (similar to a nut meal). Add the salt and 2 tbsp of the oil. Blend again till mixture comes together. If needed, add the extra tablespoon of oil. The paste should come together and resemble a thick 'peanut butter'. If needed, add a little more oil. Store seed paste in a container in the fridge.
nutritional information for sunflower seed butter
Roast sunflower seeds on 180c for 6-8 minutes or until slightly golden. This will bring out their natural oil and create more of a sweeter and nutty butter.
Sunflower seeds are rich in omega 6 making them a useful therapeutic food for hormone imbalances.
Seed paste is rich in essentially fats which keeps the skin nourished and healthy.
This paste can be made without oil. However, it will require blending for approximately 15-20 minutes. Eventually, the fine powder becomes grainy, then clumps together, then finally forms a ball and loosens up into a paste.
Jessica Cox is a qualified practicing Nutritionist with a Bachelor Health Science (Nutrition) and over 15 years of clinical experience. She is the founder and director JCN Clinic, published author and established recipe developer. Jessica is well respected within health and wellness space for her no fad approach and use of evidence-based nutrition.