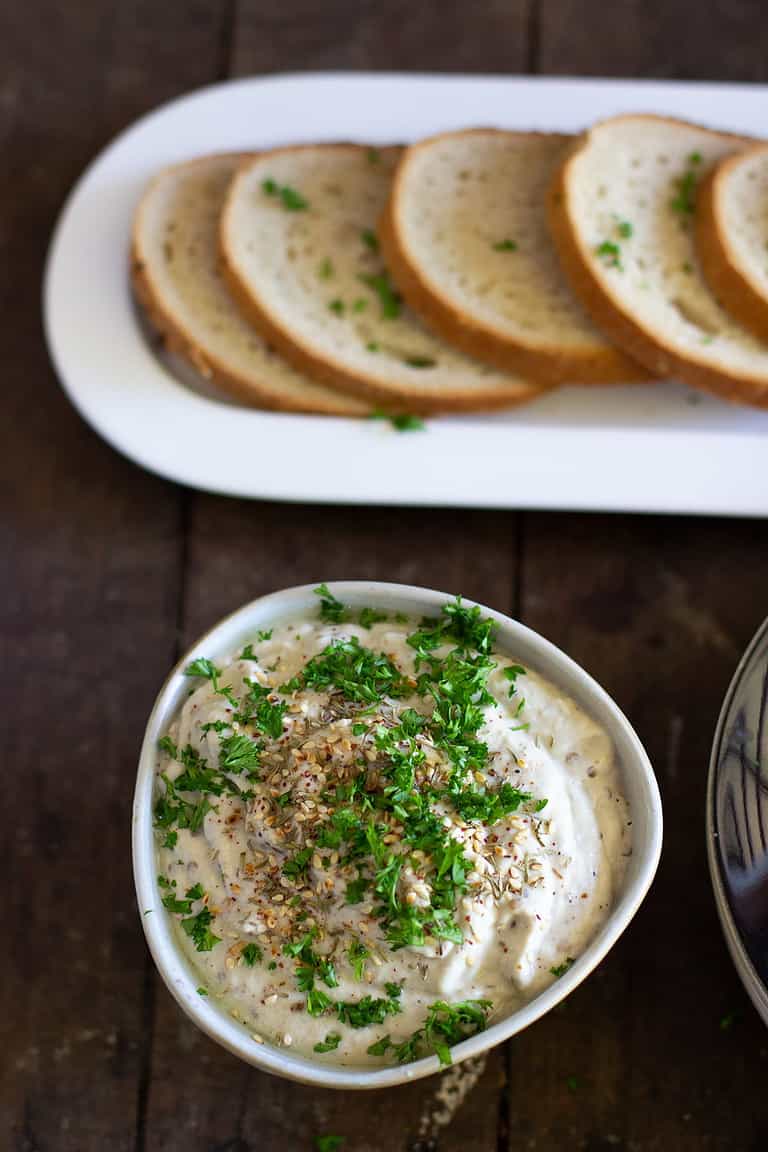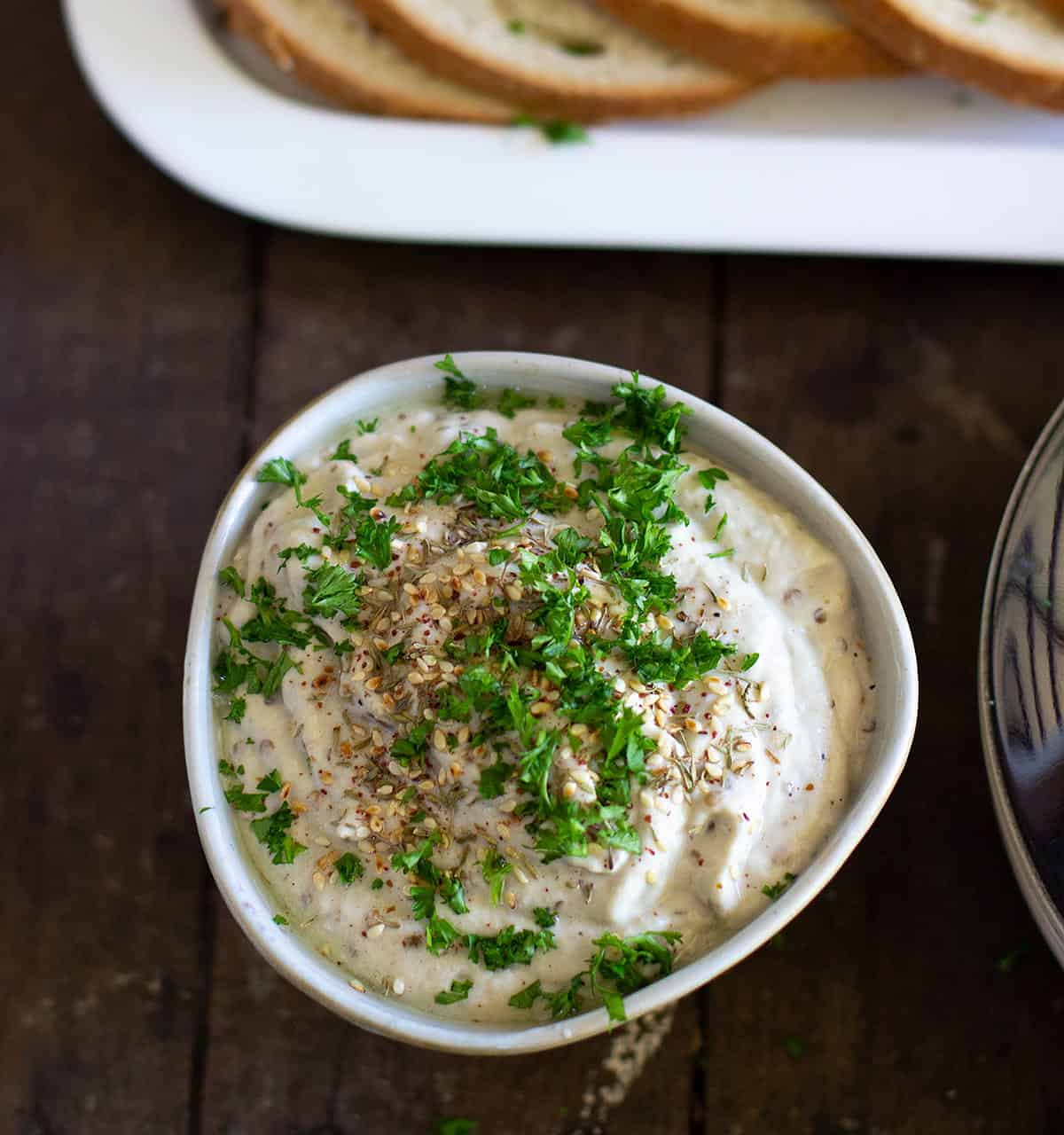 Baba ganoush. How I love thee.  This light and creamy dip is a classic dip that most people have tried at some point. However, there is nothing quite like your own homemade version, especially when using homegrown eggplants if you can get your hands on them. We have been lucky enough to have a ridiculous amount of eggplants in our garden. Making up this baba ganoush regularly has ensured that they have been gobbled up and enjoyed thoroughly.
I believe the key to a really good baba ganoush is baking the eggplants till they are ever so gooey in the centre. If an eggplant explodes in the oven then you know you have truly hit that point!  This molten centre blended with a really great olive oil and creamy tahini is the makings of a truly great dip.
Baba ganoush can be enjoyed as a dip on its own, but I also love it spread thickly on wraps and sandwiches, or dolloped on top of homemade wedges. If you like the idea of baba ganoush as a snack, ensure you have it with a little added protein such as some sliced hard goats cheese or some hummus for a double whammy dip explosion.
baba ganoush
serves

4 people as a snack

preparation time

5 minutes

cooking time

nil
ingredients
1 large eggplant, or 2 small eggplants baked till gooey in the centre
1/4 cup olive oil
1/4 cup lemon juice
1/3 cup tahini
1 small clove garlic
method
Blend all ingredients in a blender until smooth. Store in an airtight container in the fridge for up to 1 week.
nutritional information
Eggplants are naturally low in saturated fat and cholesterol making them a fabulous choice for cardiovascular health.
Eggplants are high in fibre which makes them a filling vegetarian food source. As a vegetarian or vegan meal ensure to add some protein such as some legumes or some feta cheese or yoghurt.
Resveratrol is an antioxidant found in the purple skin of eggplants which is a fabulous nutrient associated with enhancing cellular life – the life extension nutrient!
Jessica Cox is a qualified practicing Nutritionist with a Bachelor Health Science (Nutrition) and over 15 years of clinical experience. She is the founder and director JCN Clinic, published author and established recipe developer. Jessica is well respected within health and wellness space for her no fad approach and use of evidence-based nutrition.