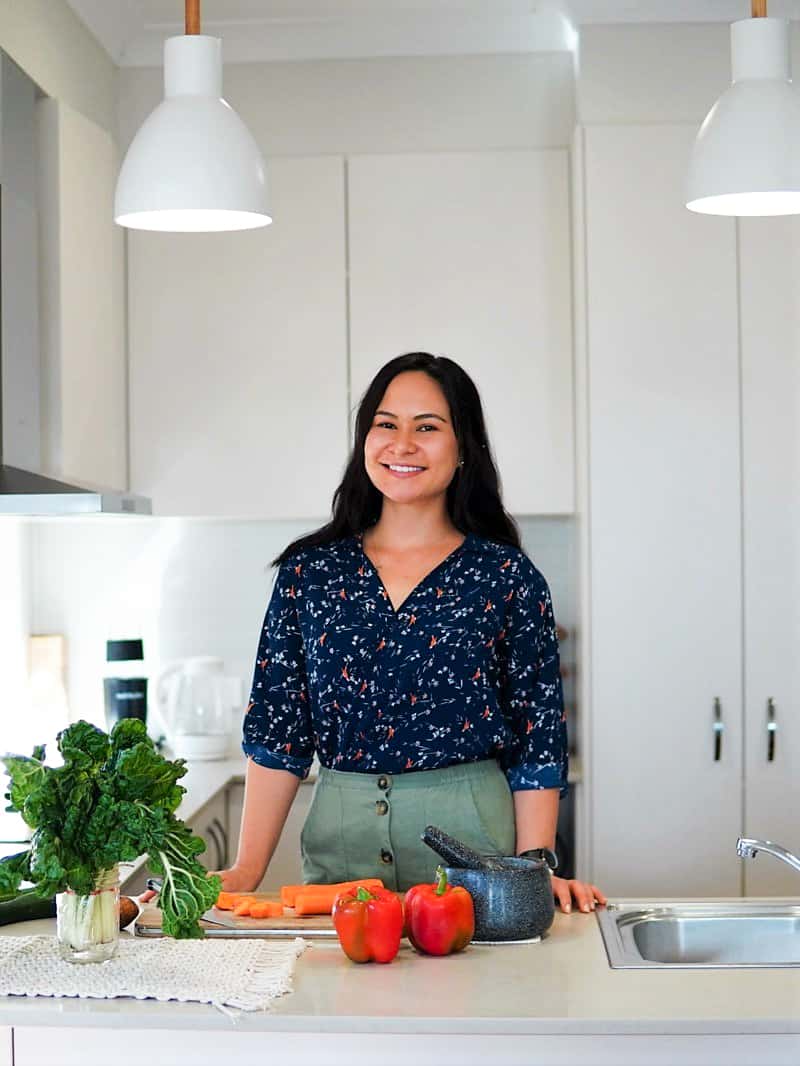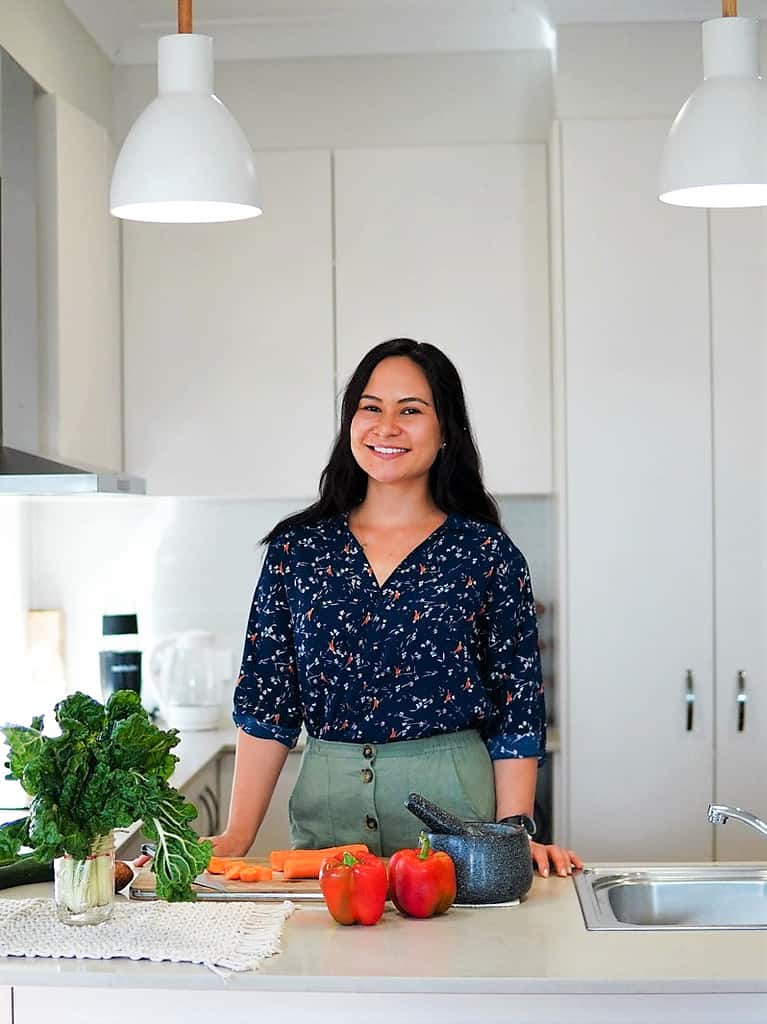 meet melanie, jcn clinic brisbane nutritionist
Meet Melanie Fenwick, the newest member of The JCN Clinic Nutritionist team! Melanie has a Bachelor of Health Science in Clinical Nutrition (Nutritional & Dietetic Medicine). Akin to our other JCN Nutritionists, Melanie is super passionate about nutrition as a therapeutic tool in relation to gut health and the multitude of associated health areas. Melanie however has a special interest in childhood nutrition, pain management and working with immune conditions. We are super excited to have Melanie join our team here at The JCN Clinic. As always, we want you to get to know Melanie, so let's take this opportunity to formally introduce Mel to the JCN team and ask her a little bit about herself….
Hi Melanie! Tell us a bit about yourself and where you are from.
Hi guys, I was born in Sydney but grew up in a small town in Queensland called Amberley, right near the RAAF base. My Dad was in the RAAF, my Mum was from the jungles of the Philippines, and I have 2 older sisters. My childhood home and primary school I went to is no longer there now that Amberley RAAF base has expanded!
After spending my high school years in another small town called Rosewood, I moved to Ipswich for work and to live with my partner at the time and have lived in Ipswich ever since. We eventually had a baby at the age of 21 years old. The past 6 years have just been me and my daughter, working and studying. I started university when my daughter started primary school so we both went through a lot of learning at the same time.
What drew you to a career in health and nutrition?
Growing up, my mother cooked in her traditional way and I was never sick as a child! The first time I saw a Doctor was when I was a teenager! Then after I had my daughter, I became really interested in the gym and getting fit and strong. I began to understand that changes wouldn't happen if I didn't change the way I ate so I really put the effort in with my diet then. By that stage, the realisation of the power the diet has on health really dawned on me especially when my health started to decline because my diet had become high in refined and processed foods after moving out of home.
As a Nutritionist, what does 'healthy eating' mean to you?
I feel my best when I eat a balanced diet that is nutrient-dense. I have a bit of a sweet tooth and enjoy baking, so a balanced diet means I include these foods too!!
What are you super passionate about in the nutrition space? Is there a niche area in particular that absolutely fills your cup?
I get excited about most things in nutrition because it is ALL so interesting. What gets me really excited though is to see how and why an individual is manifesting a condition in a particular way because of their background, experiences and exposures. To pinpoint biochemically what exactly is out of balance or a major contributor to the condition for the individual is so exciting. The only thing more exciting than that is being able to create a treatment plan that I know will be effective for the individual.
Need personalised nutrition advice catered to your needs?
If you are after personalised nutrition advice and dietary planning individualised to your health and dietary needs then contact us at The JCN Clinic with your enquiry. We are always happy to answer any questions you have!
What are three staple ingredients you can simply cannot live without in your pantry/kitchen?
That is a tough question!! It would have to be berries, dark chocolate, and legumes. Legumes are just so versatile!
What is your favourite meal?
Hmmm I love an epic salad in summer, one that has grains, an assortment of veg (raw or baked), some legumes or chicken or eggs, some seeds or nuts and a good dressing, delicious!
Do you have a cooking idol? Someone who inspires you in the kitchen…
I find inspiration in the kitchen from a few people. I really value cooking that is simple, delicious, and can be made in bulk. Jessica Sepel and Jessica Cox really inspired me when I was trying to change my cooking habits. I also like Luke Hines and his recipe creations, and I find a lot of great ideas just on Instagram too!
What are your interests outside the JCN Clinic?
I love spending time outdoors, either hiking in a forest or the bush, going to markets, the beach, or just laying in the sun. I just love connecting with nature and the environment, so I do try my best with caring for the environment too with recycling and being as low waste as possible. I love doing weights at the gym, painting, yoga, meditating, movies, and of course spending quality time with my daughter, she is the best company, such a crack-up! 
Where can we find you on social media & join in on everything that you have shared and inspire us with?
You can find me just by searching "Melanie Lyn Nutrition" on Instagram or Facebook!
---
We are super excited to have Melanie join our team here at The JCN Clinic, Melanie is available for consultations at The JCN Clinic on Mondays, Friday's and Saturdays with bookings online here . Alternatively you can contact us at The JCN Clinic reception with any queries or questions.
Jessica Cox is a qualified practicing Nutritionist with a Bachelor Health Science (Nutrition) and over 15 years of clinical experience. She is the founder and director JCN Clinic, published author and established recipe developer. Jessica is well respected within health and wellness space for her no fad approach and use of evidence-based nutrition.