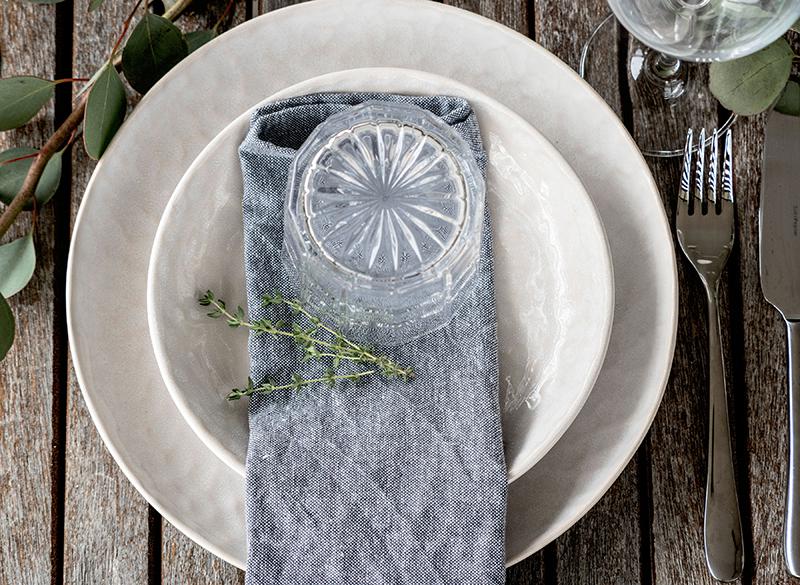 This past 19th May we held the very first JCN Luncheon at my home here in Brighton, QLD. The anticipation of the day bought lots of excitement and butterflies for the JCN team, as we had high hopes of how the day would go, combined with endless enthusiasm to share with our guests regarding our passion for wholefood. What unfolded that day was more than any of us could have hoped for in our wildest dreams.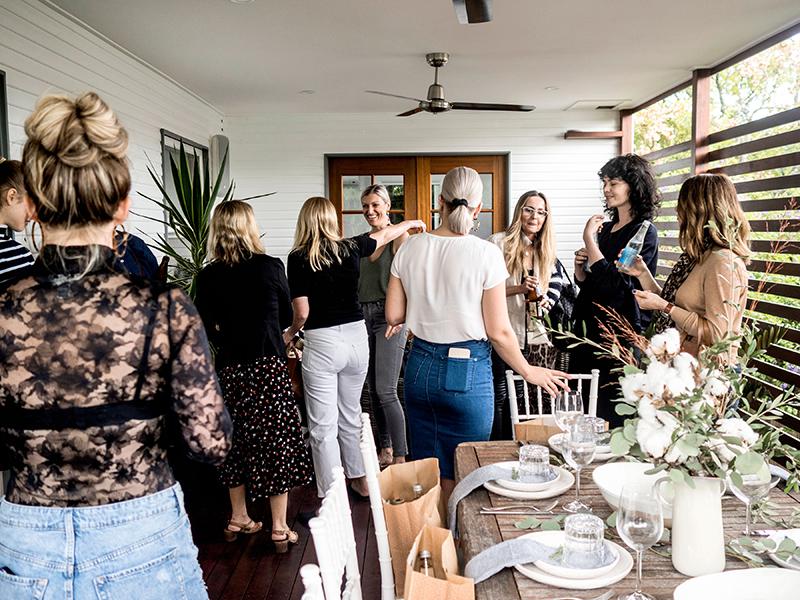 The thoughts I now have about the JCN Luncheon are similar to how I look back on photos of my wedding. Feelings of elation, overcome emotion and happiness, whilst pouring over the images taking in the beauty of it all. I am not exaggerating one bit. This Luncheon bought me more joy than I ever imagined.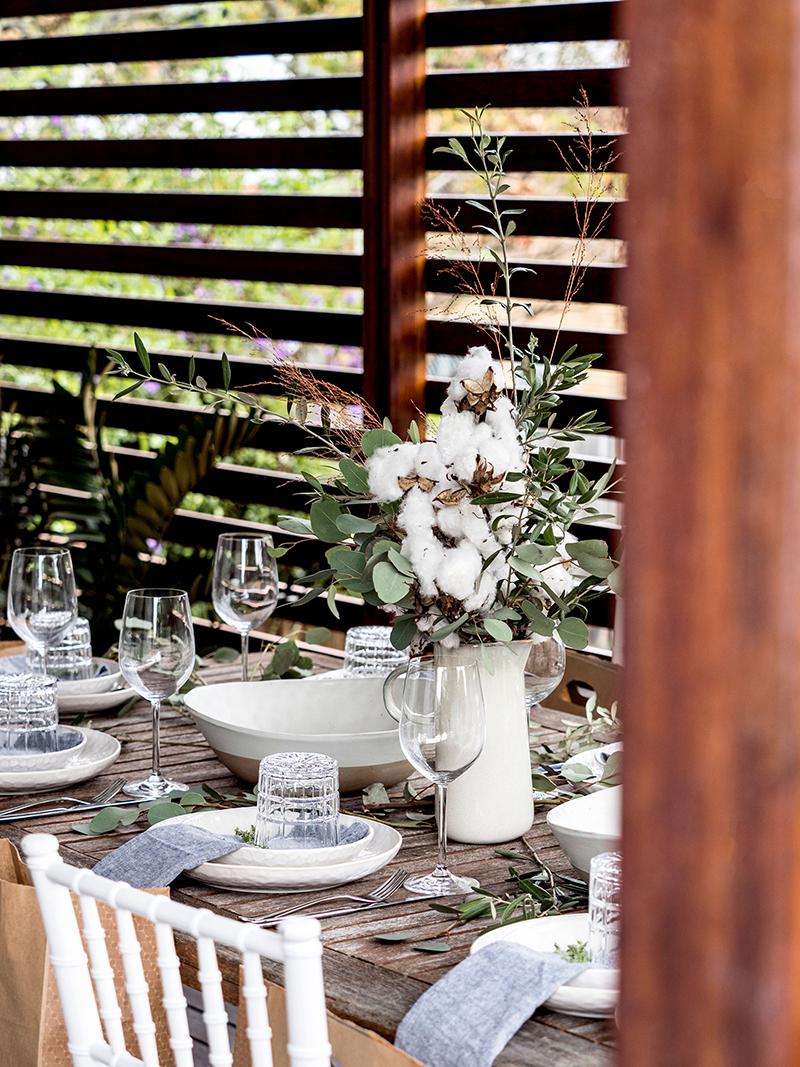 Our guests arrived at 10am and were greeted with warm hugs by the JCN team. To start everyone mingled on the deck enjoying refreshments from Remedy Kombucha and Aqua Botanical. We were really blessed with a sunny day so the light filtered in onto the gorgeously styled tables set with Salt & Pepper Homeware and styled to perfection by Ali from Love Candles & Blooms.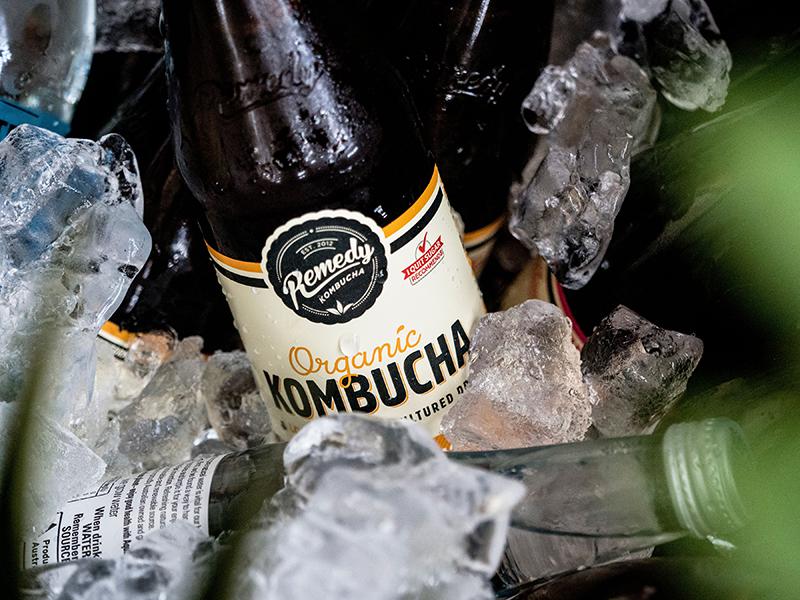 The first hour of the day was spent demonstrating how to cook Gut Friendly Cheesy Rolls, Dairy Free Pate and how to cook millet from scratch. Guests volunteered (after gentle coercion) to help out in the kitchen and were encouraged to ask questions as we went along.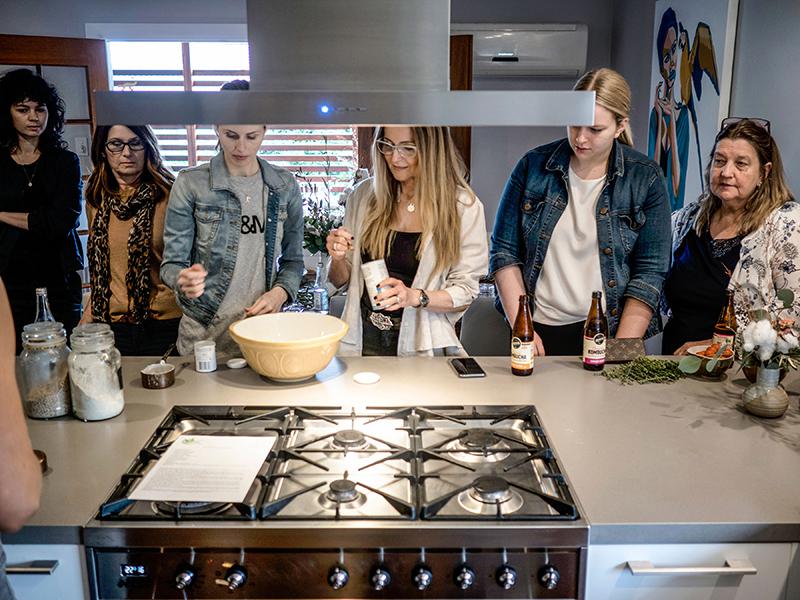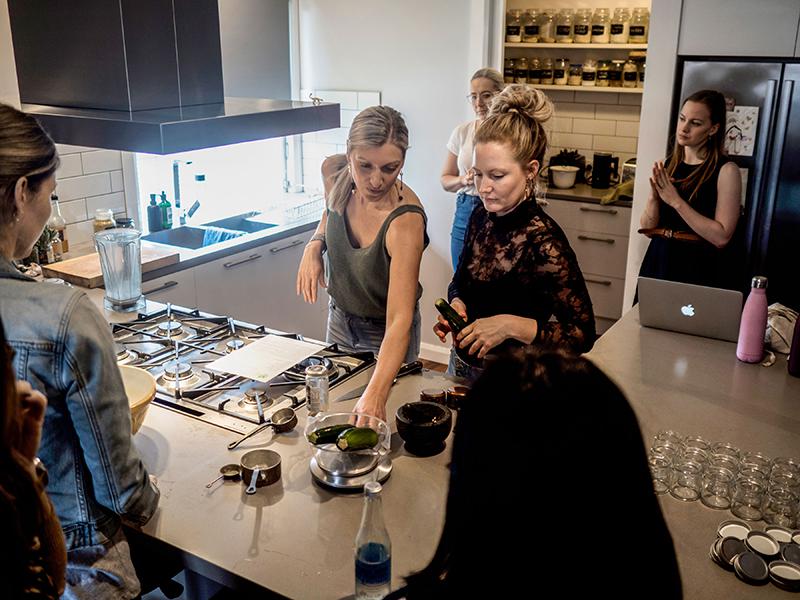 After this we split the group into two and each group was given a prep table area set with their own aprons, tea towels, knifes and loads of Cobram Estate Extra Virgin Olive Oil for dressing anything and everything. The prep tables were gloriously arranged with precision style by Carissa, who ran the day to the second.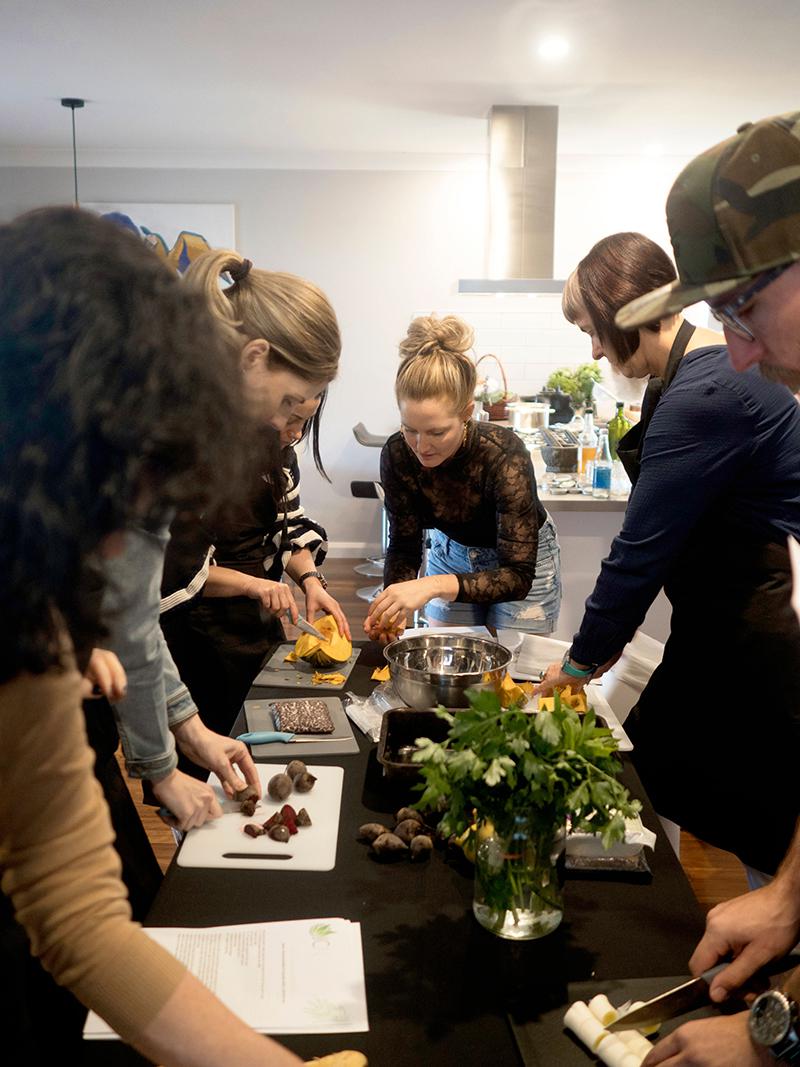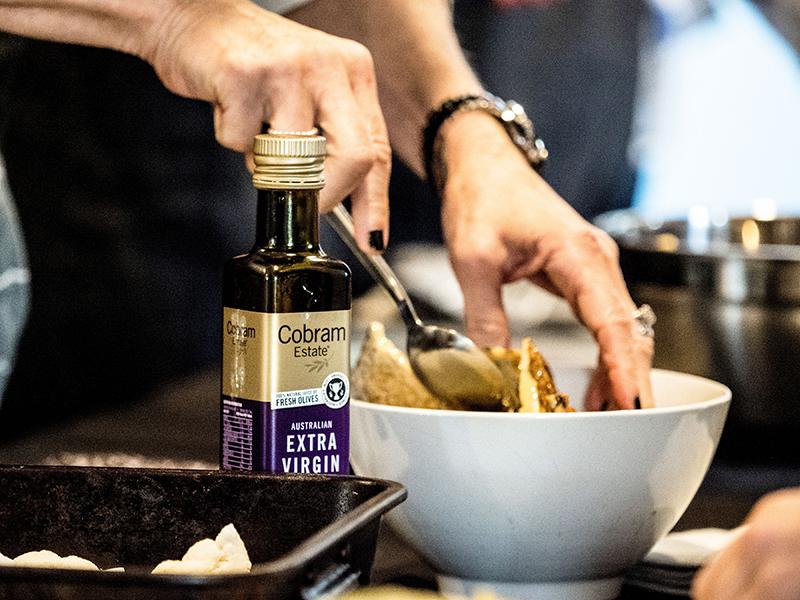 Our guests set about chopping and prepping for the two salads, a Millet Salad w Roasted Cauliflower, Leek & Chickpea and a Roast Vegetable Salad w Roasted Tempeh/Tofu & Nut Cheese supplied by Peace, Love & Vegetables. Guests also made Cashew Hemp Cheese w Dill Chive and Chocolate Slab with some well-organised chaos of vitamix sharing and melting cacao on the stove. After everything was prepped and vegetables coated in liberal extra virgin olive oil we took a mid morning break where everyone gathered on the deck to enjoy some wine from Nanny Goat Vineyard served by Hubbard.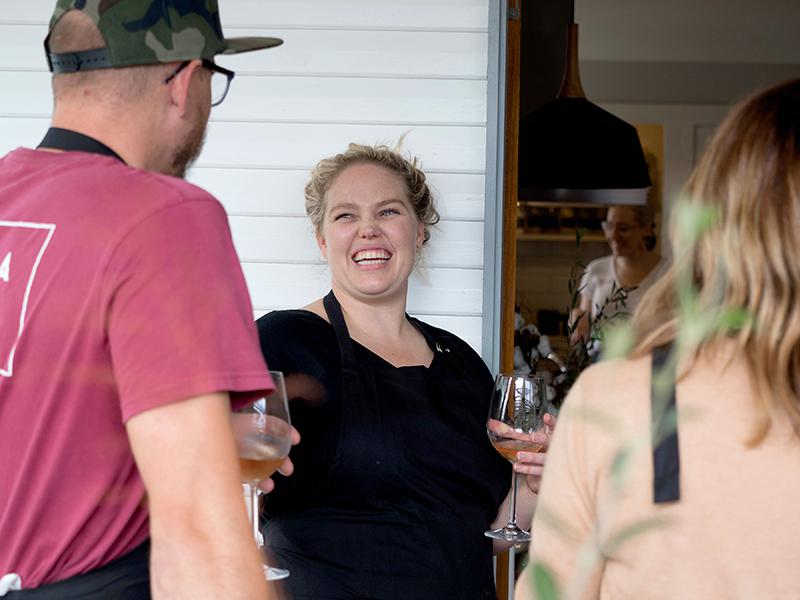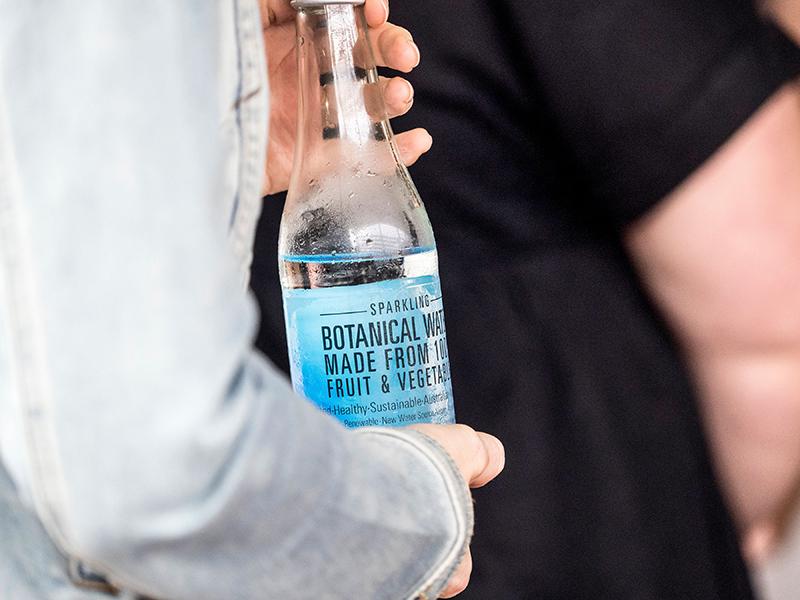 After a well-earned break our guests came back to their prep stations where they put together the salads with the roasted veg, tofu and tempeh fresh out of the oven. We encouraged tasting plus going with the flow with these salads, no recipes allowed. Salads were dressed with loads of fresh herbs, lemon juice, apple cider vinegar and yes, more evoo.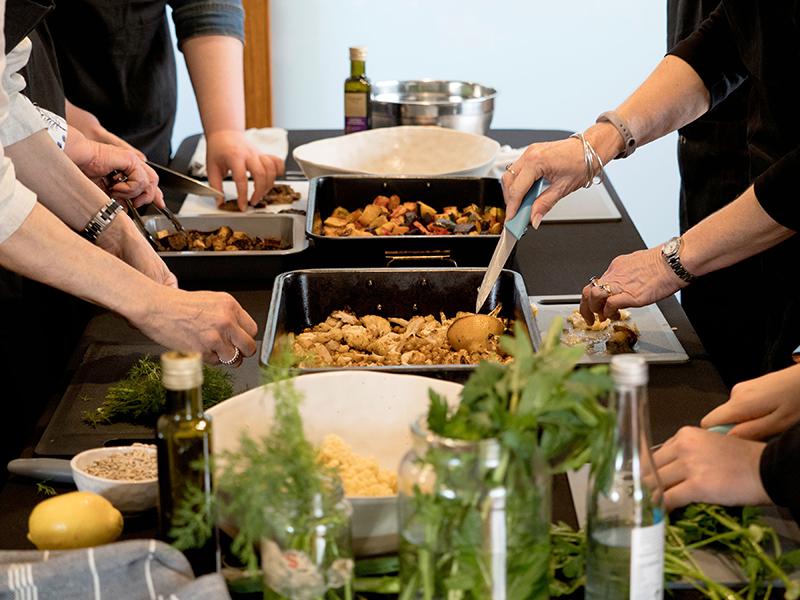 Once everything was ready to go everyone took a seat at their table and we served up the salads in big bowls (again from Salt & Pepper Homewares), Summerland Camels cheese, the freshly made Cashew Hemp Cheese, Peace, Love & Vegetables Sauerkrauts, freshly made Dairy Free Pate with a large leg of slow cooked lamb provided by Australian Natural Food Co on each table.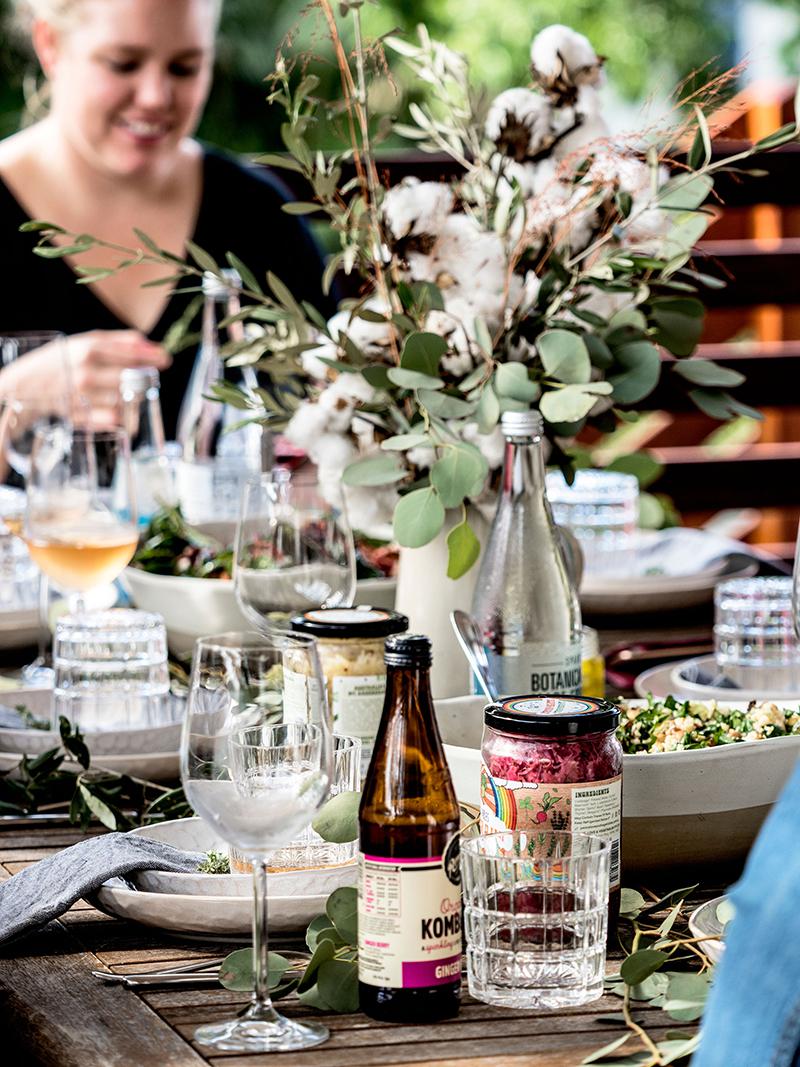 Everyone tucked in with some well-set jazz tunes in the background (well done Hubbard) and enjoyed more of the Remedy Kombucha, Aqua Botanical Mineral water or Nanny Goat Vineyard wines.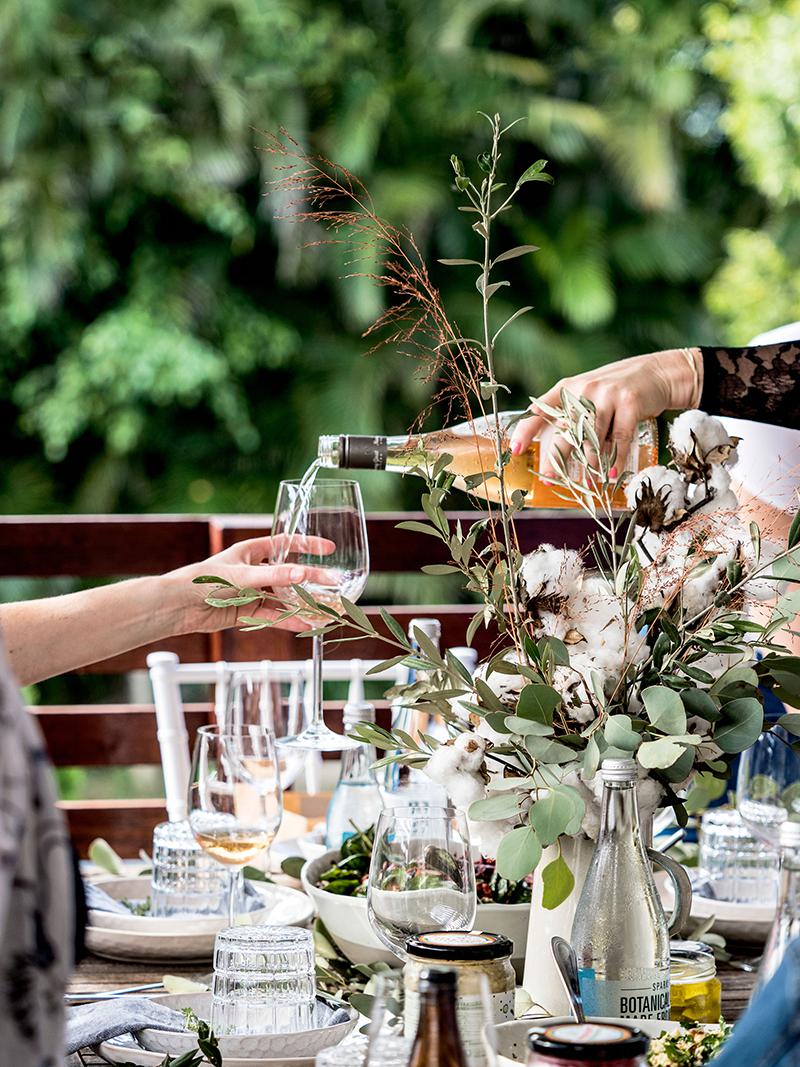 At this point, the feedback from our guests was filtering in and making my heart sing. Everyone was so joyous about how the day was unfolding and said it was beyond anything they had expected. With guests travelling from near and far this meant the world to us.
Once lunch was finished we cleared the tables and then took drink orders to enjoy with the pre made Chocolate Slab. Our guests got to choose from an array of teas from The Soure Bulk Foods Bulimba and hot milk drinks such as Superfeast Mushroom Latte, Golden Latte's and of course a Pimped Up Matcha using Matcha Maiden. My milk frother got some serious love at that point and we somehow pumped out all those milky drinks with no issues.
Before everyone left we loaded them up with their gift bags filled with products from My Hemple, Matcha Maiden, Cobram Estate, Superfeast Skin Juice, Amy Sargeantson Chocolate, The Swag, Mukti Organics and Loving Earth.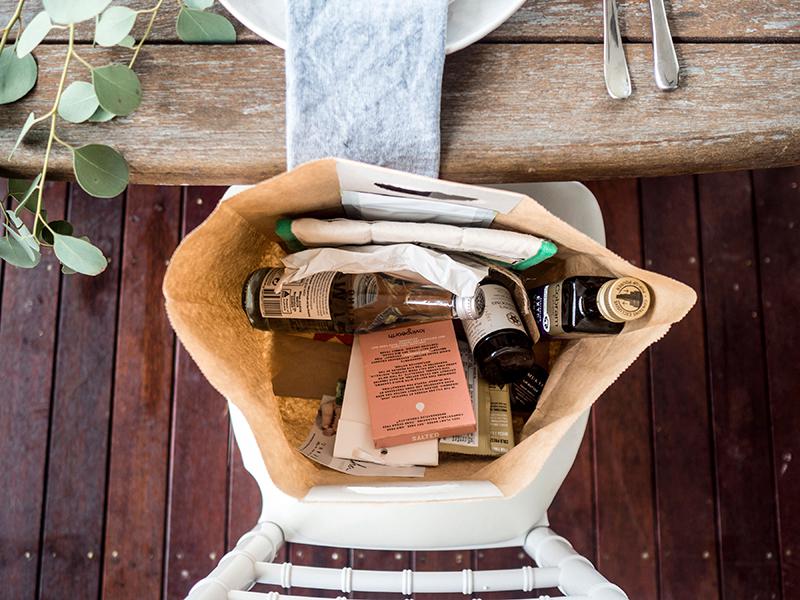 Carissa, Emma and Michelle had also built a tower of Pure n Free Coconut Yogurt, pre made jars of Dairy Free Pate and Cashew Hemp Cheese to add to the gift bags, along with a takeaway gluten and dairy free donut from Nodo Donuts. Seriously, how much more could someone take home! Our guests were literally arms full leaving!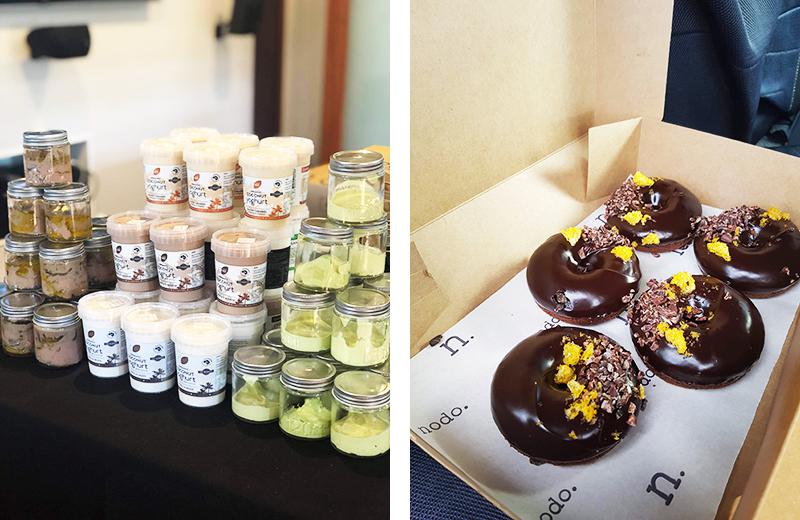 The good byes were another highlight, with so many beautiful words from our guests about the special time that they had experienced. For me and the JCN team this was what it was all about. I think our cheeks literally hurt from smiling.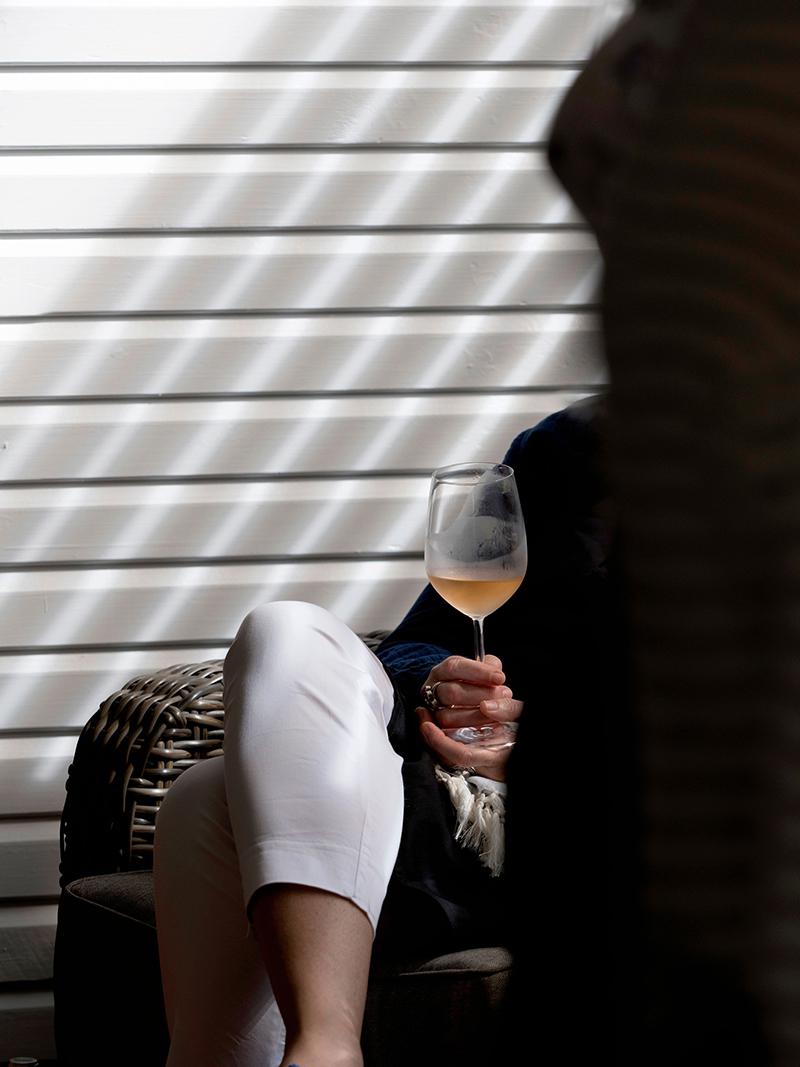 After everyone had gone we were literally on cloud 9. We did a bit of a tidy up but really the bulk of that we left for Hubbard to do later (thanks again Hubbard). Carissa and I enjoyed some well earned vino on the deck as the sun set after waving Michelle and Em away, arms full too with lots of goodies.
Writing this I feel like I can't express the energy of the day. I hope these pictures do the Luncheon the justice that it deserves. Suffice to say, this really set the tone for more to come, with the talk of coming to Melbourne and Sydney too. Watch this space!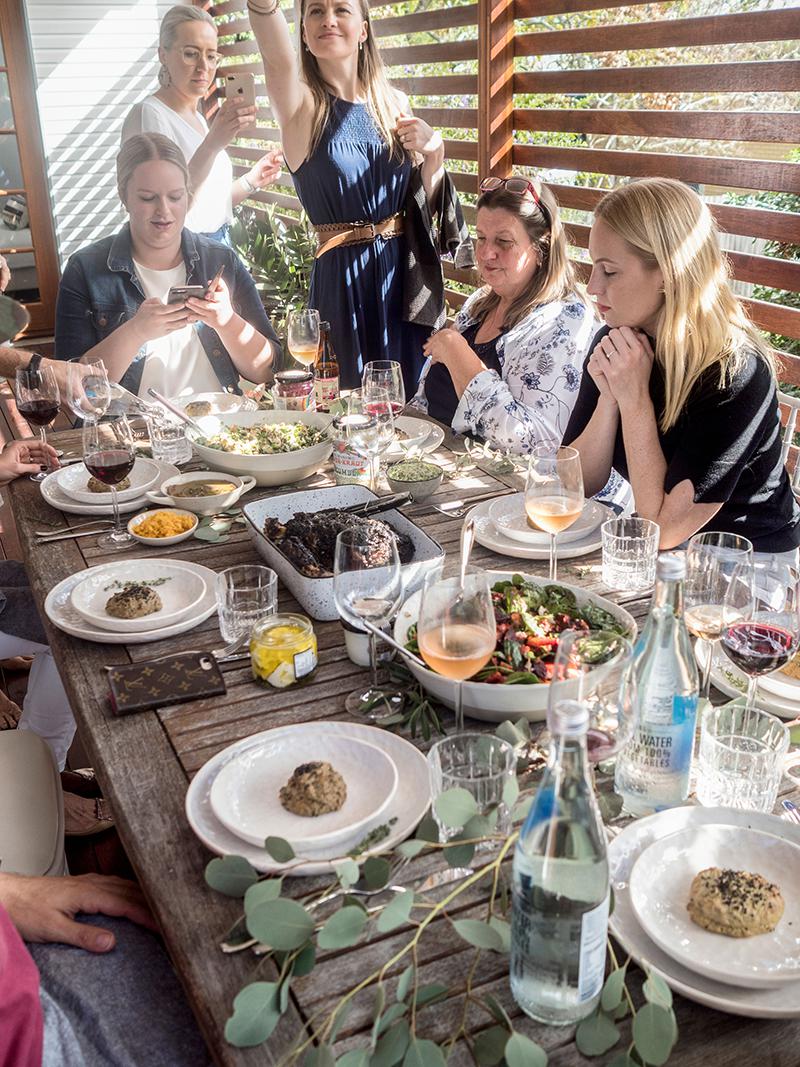 Special mention to the JCN team, especially Emma and Michelle for your tireless help all weekend of the event. We could not have done it without you. To Carissa for all of the organisation and planning for making my dreams come alive and to Hubbard for being the stand in sommelier. Also, a big special mention to Amie Forbes for these beautiful photographs.
If you have an enquiry about holding a JCN Event please contact our reception team on reception@jessicacox.com.au
To see more highlights of the day, please enjoy scrolling through the gallery below….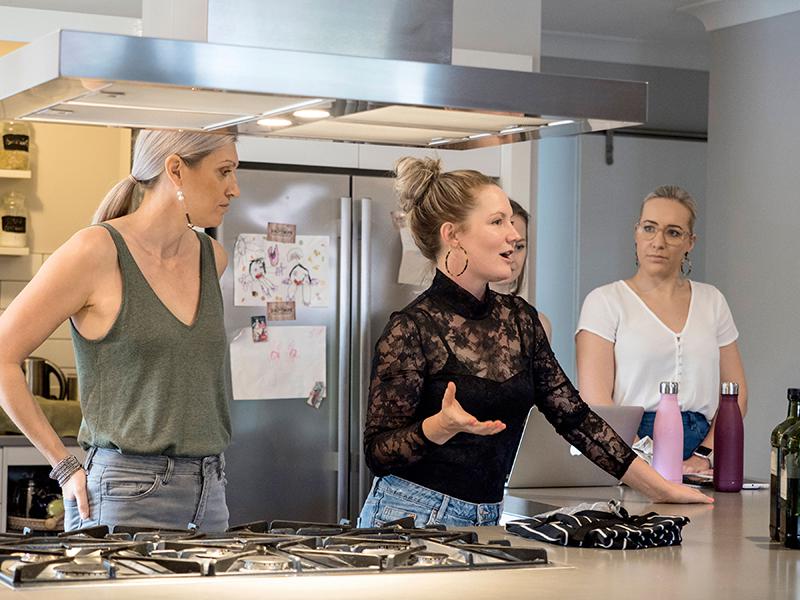 Carissa giving us a breakdown of how the day would flow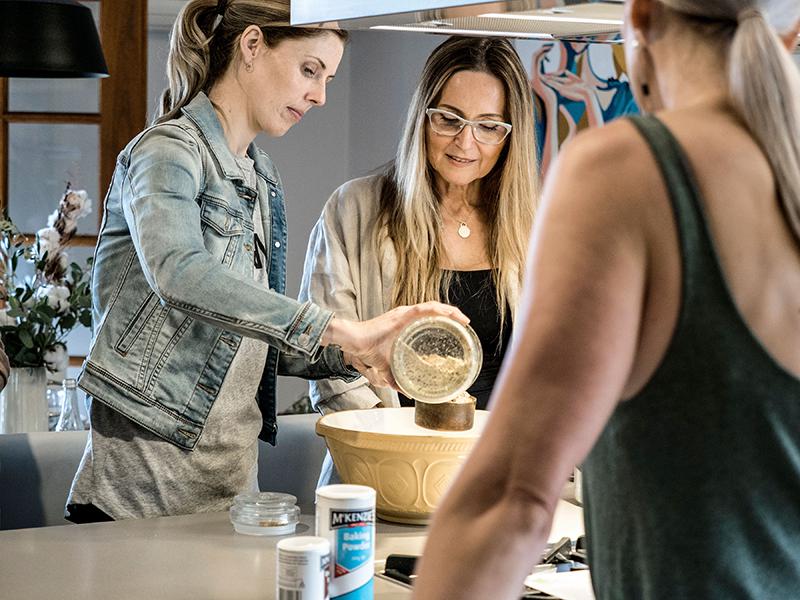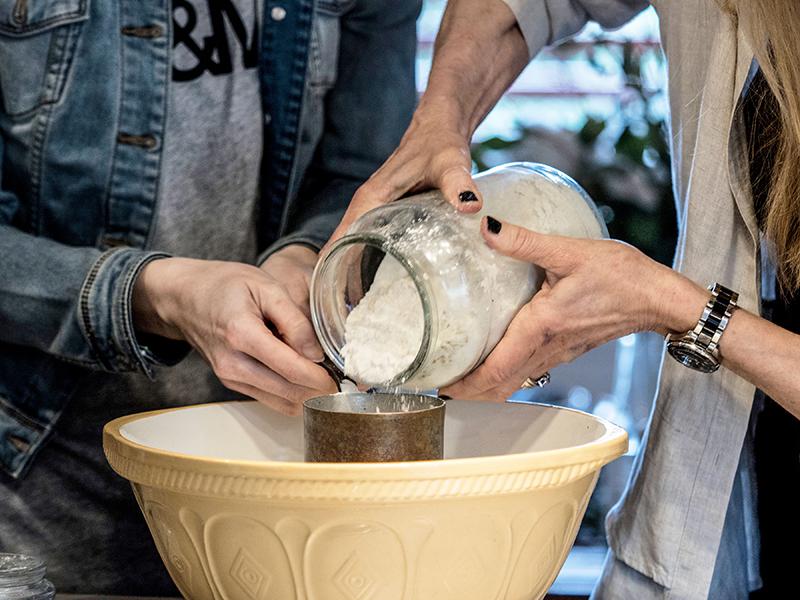 Prepping ingredients for the Cheesy Gut Friendly Rolls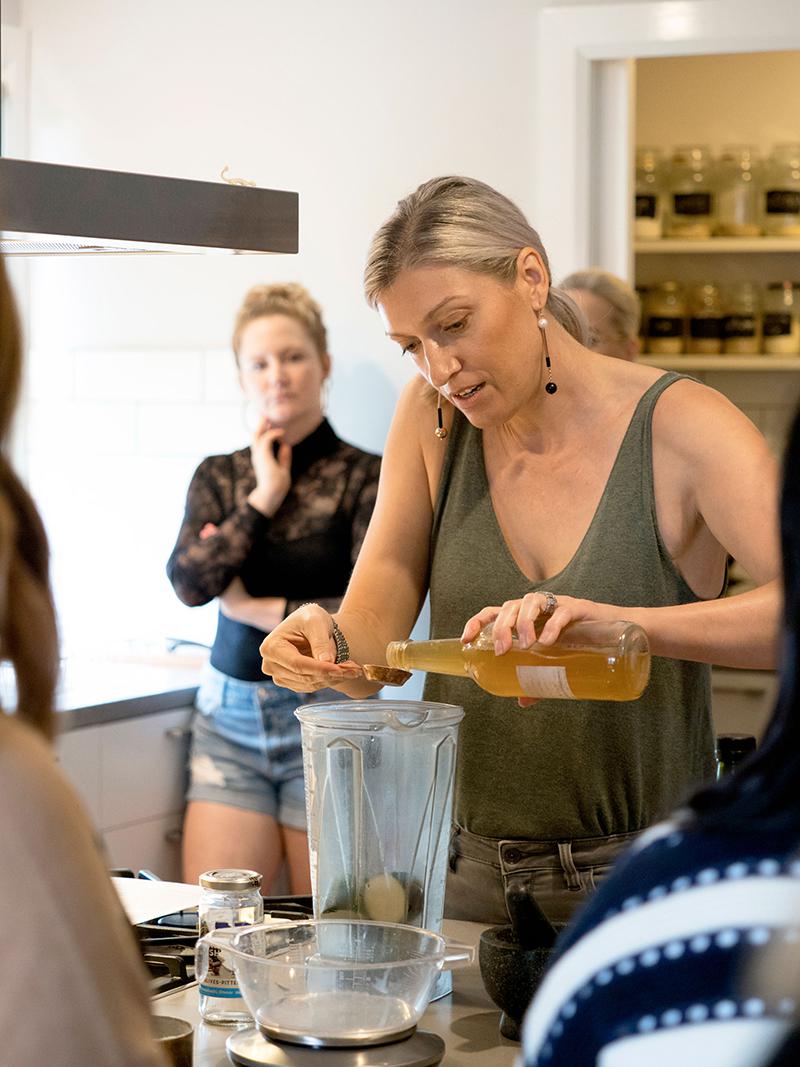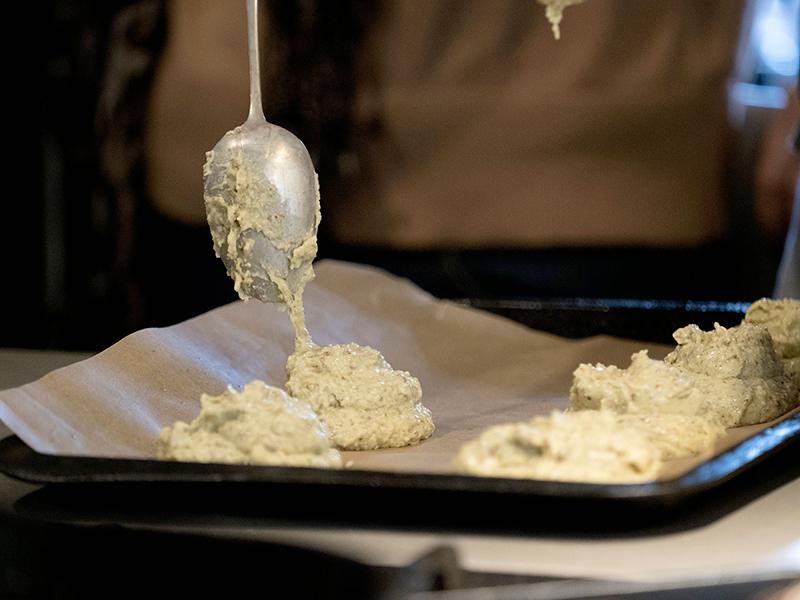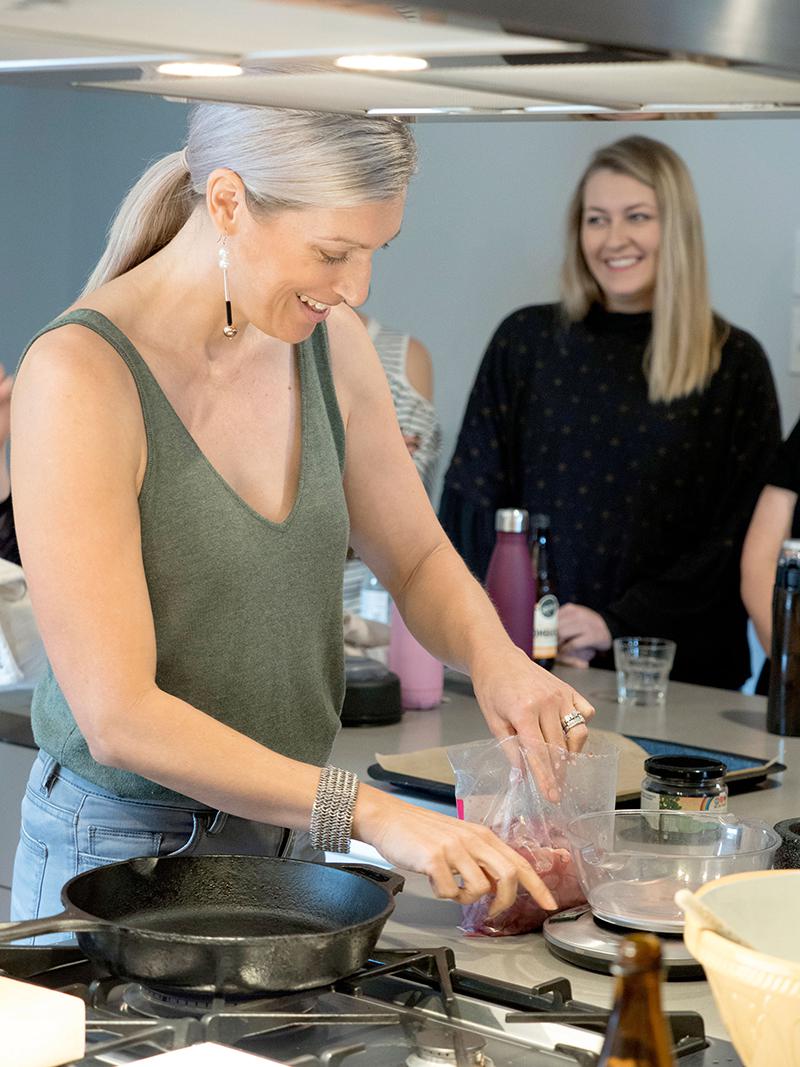 Now on to making the pate..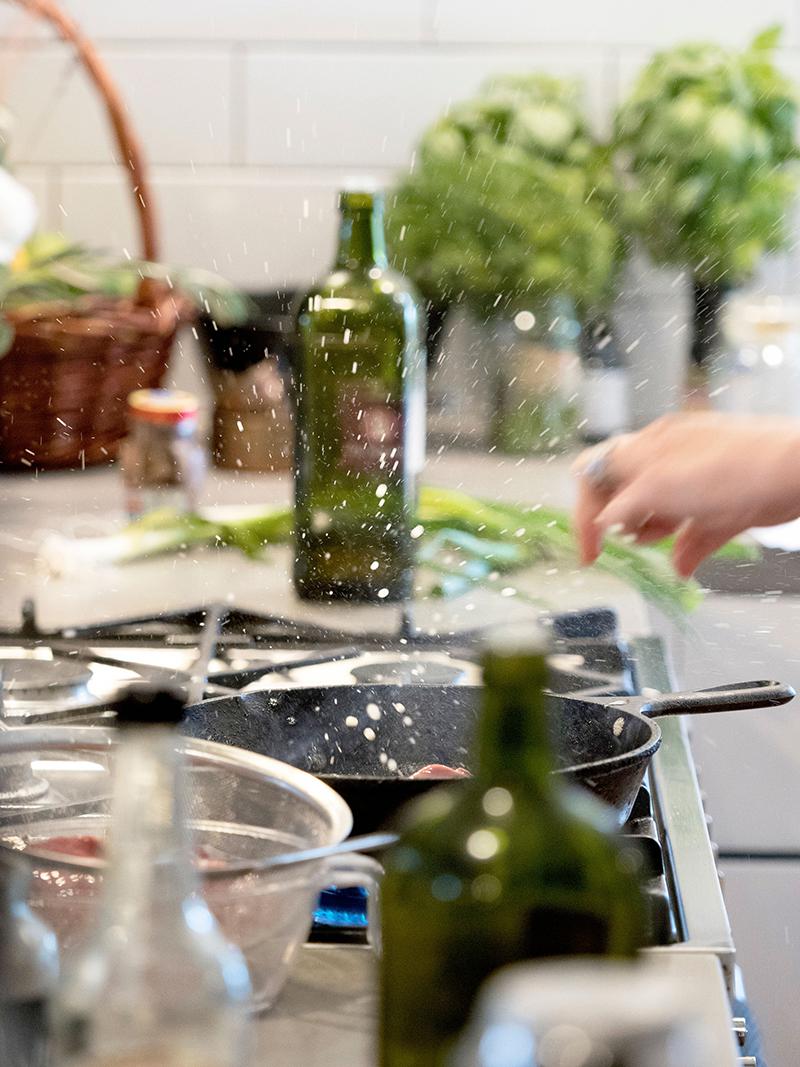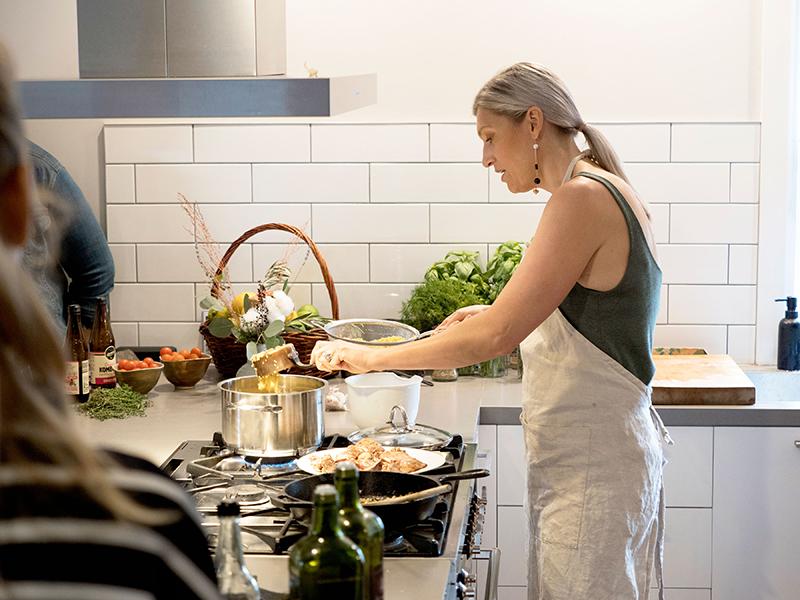 Prepparing millet..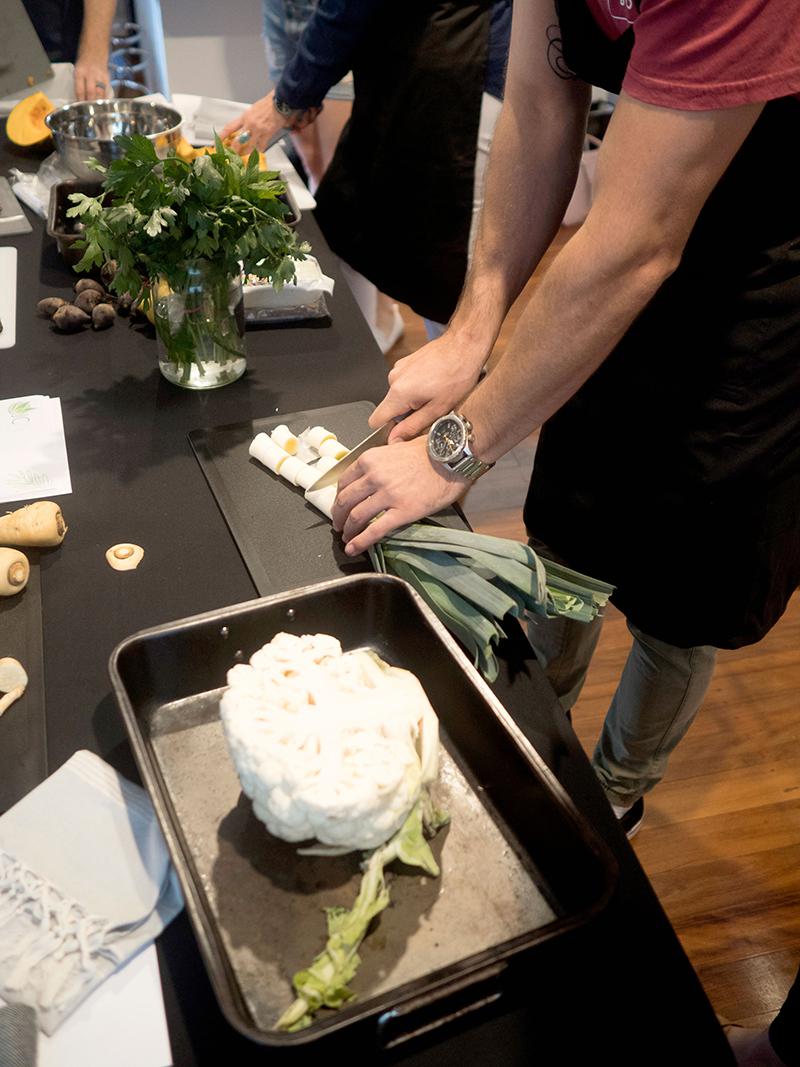 Now to the food prep stations for getting into it!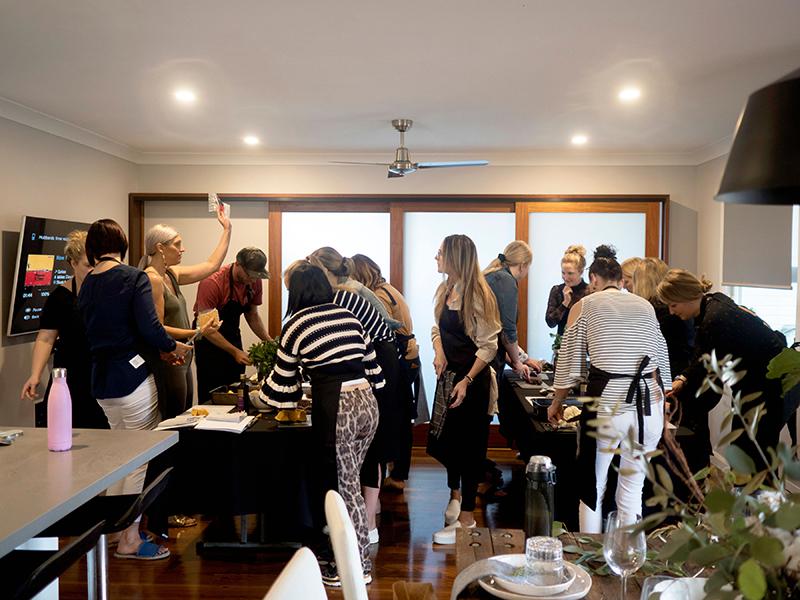 Me aiming to get everyones attention!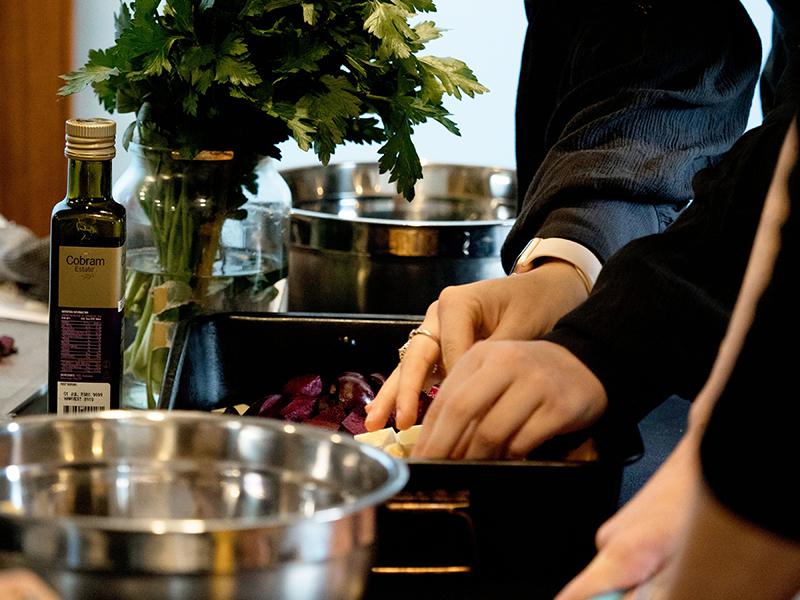 Lots of Cobram Estate extra virgin olive oil was consumed at the JCN Luncheon…it was a serious talking point!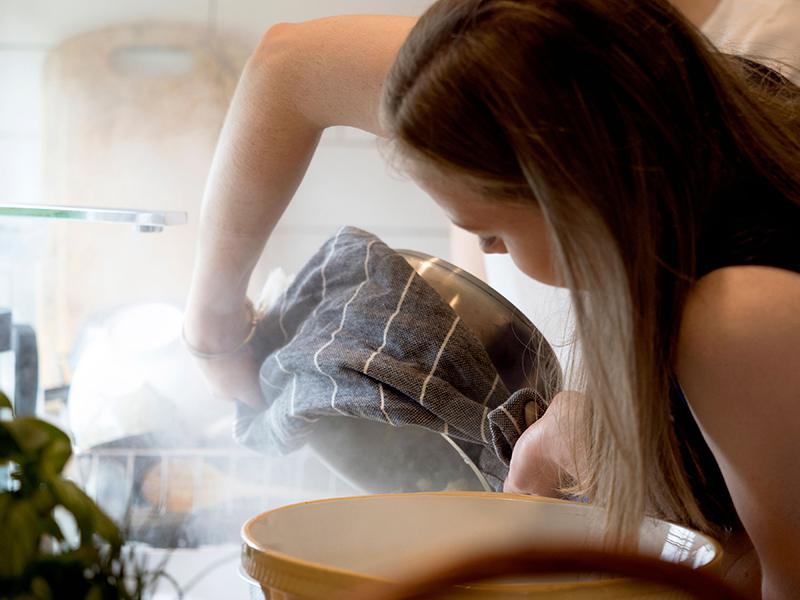 Michelle draining off the millet…what a shot!
Ready for roasting…lemon wedges and all.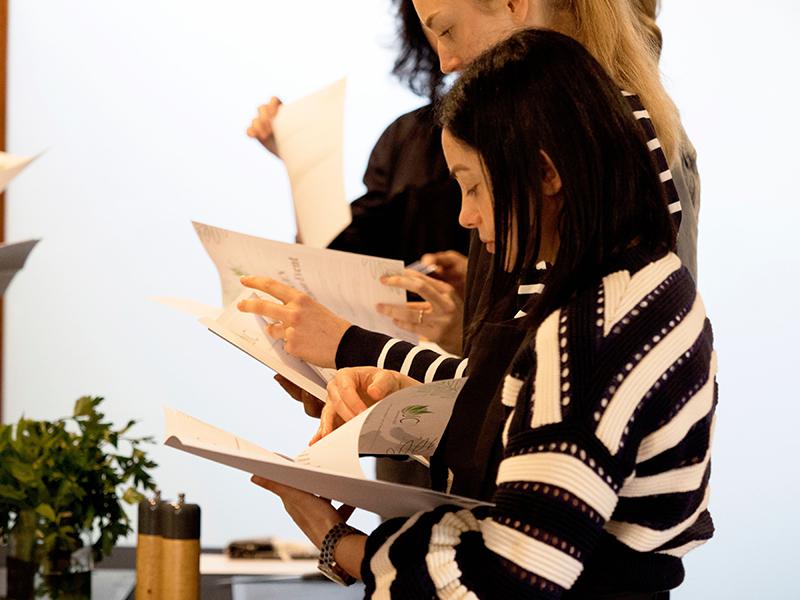 Another favourite! Guest reading over their recipes in their JCN Luncheon folders.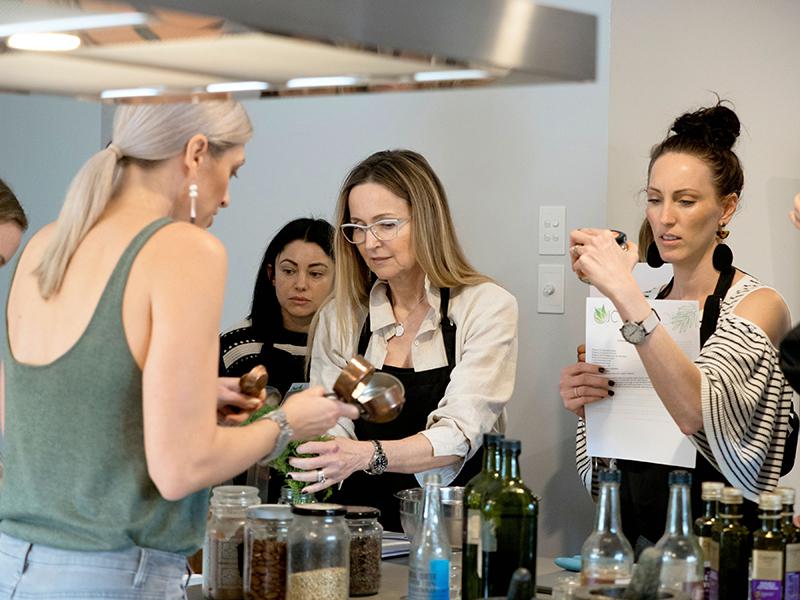 Helping out at the station set up for the Chocolate Slab & Cashew Hemp Cheese ingredients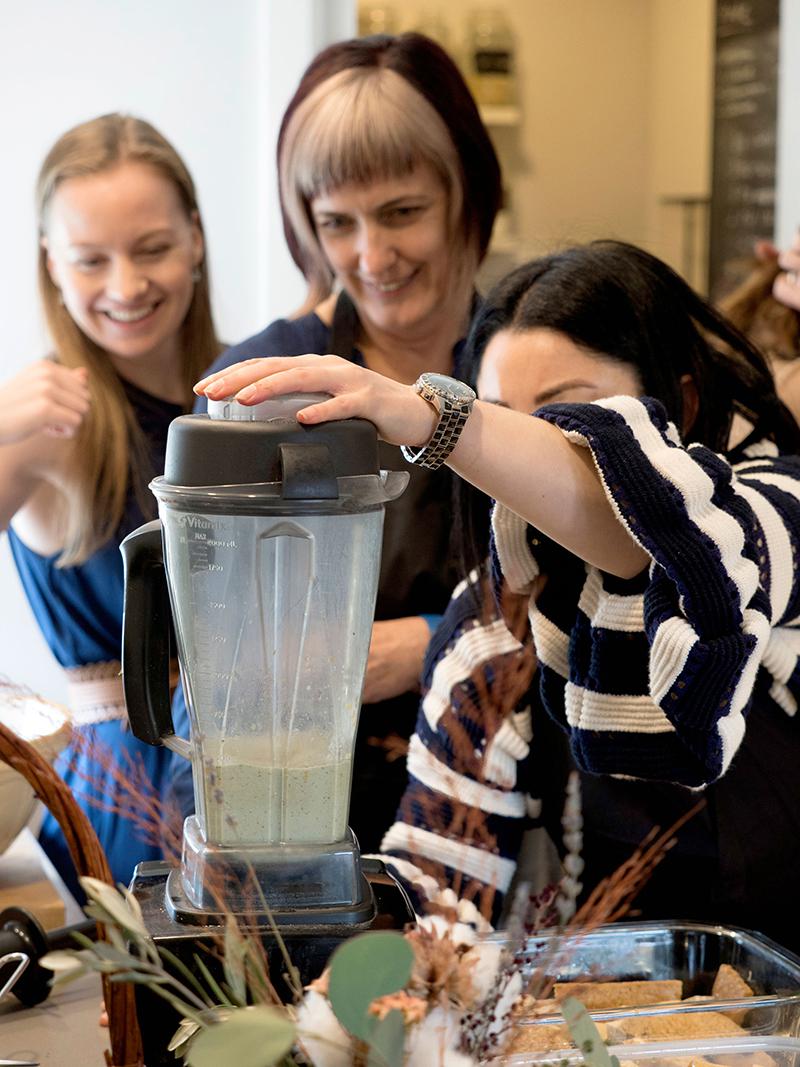 Blending the cheese..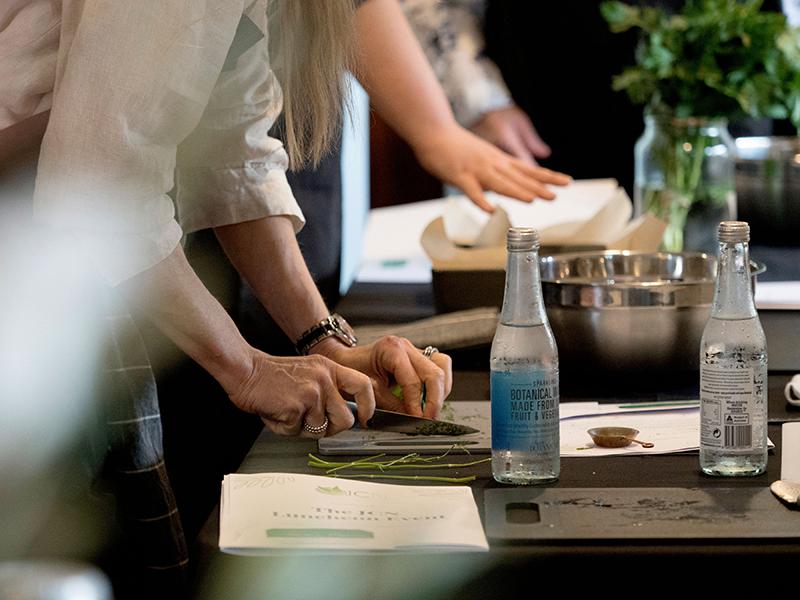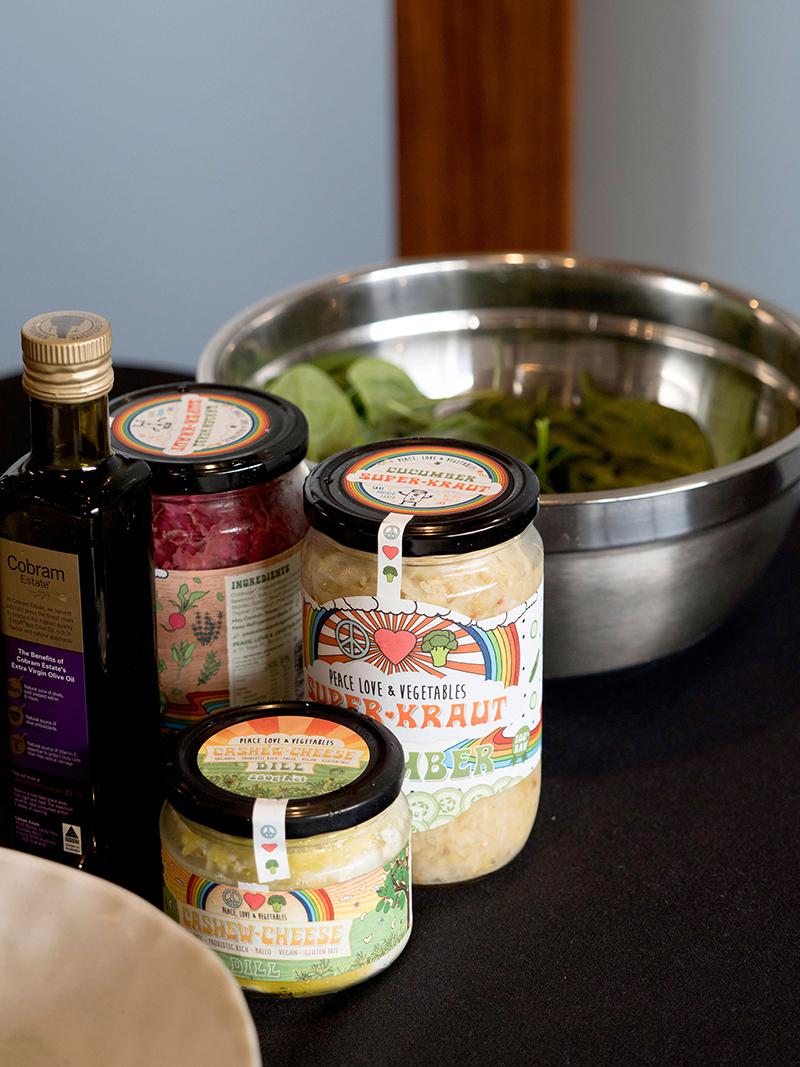 Peace Love & Vegetables ferments for the table.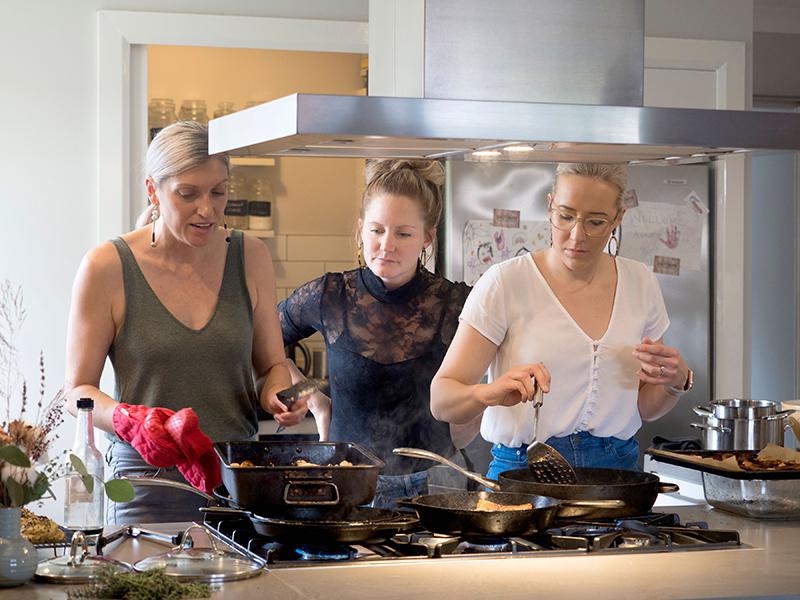 Carissa keeping a watchful eye over mine and Em's shoulders… 😉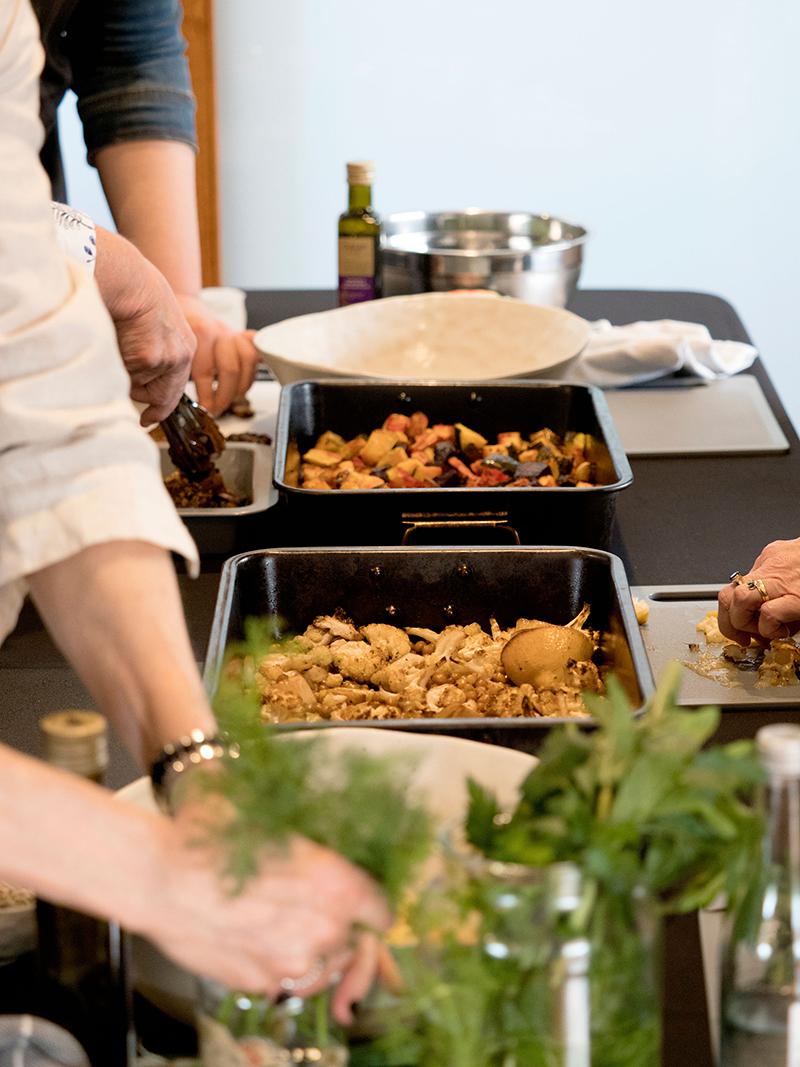 Time to put the salads together with all of the pre roasted veg, chickpeas, tofu and tempeh..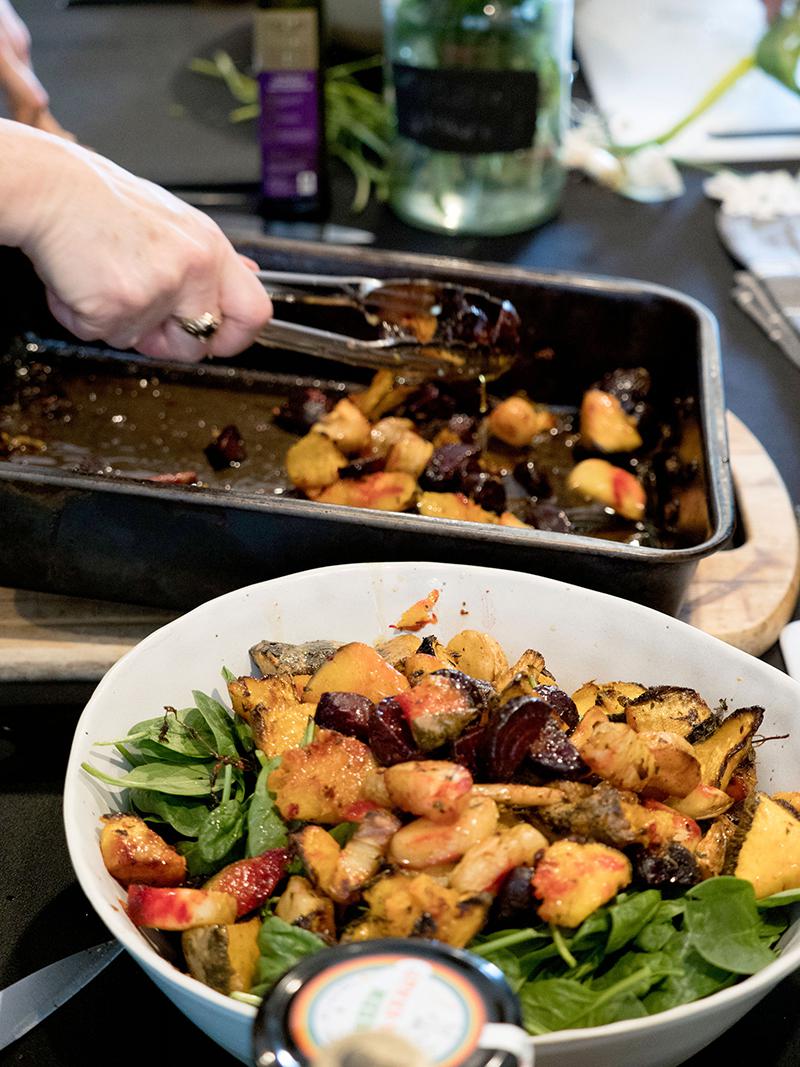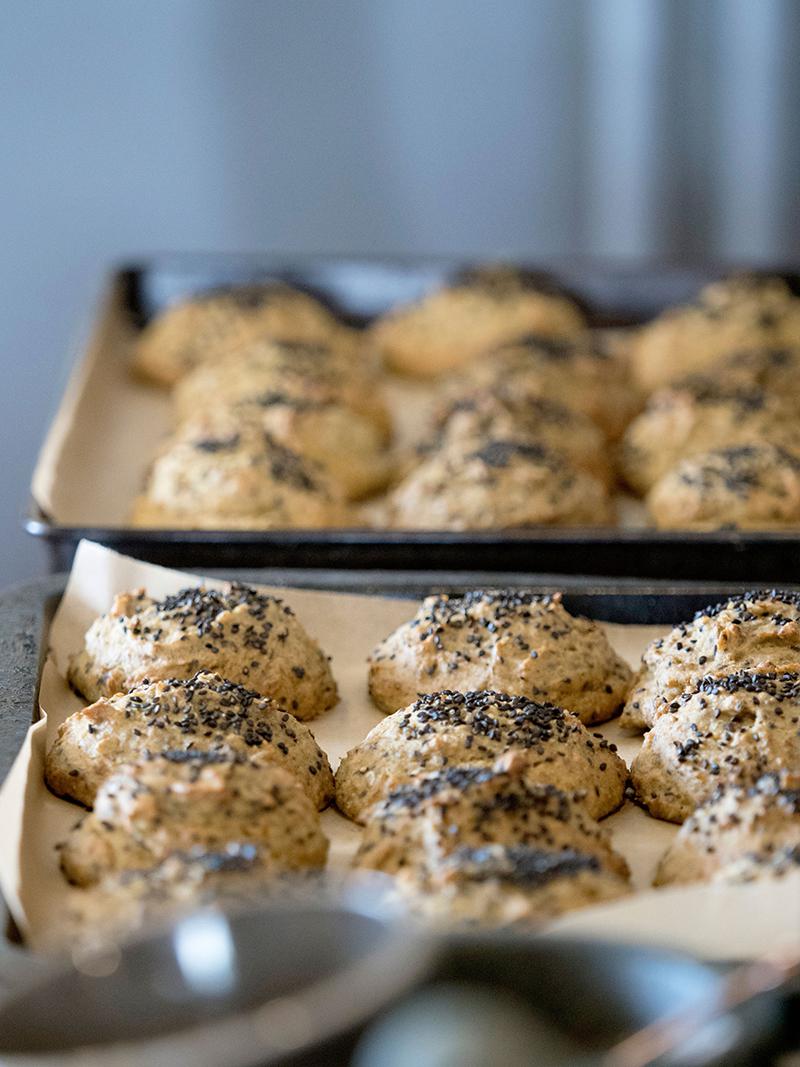 Cheesy Gut Friendly Rolls fresh out of the oven…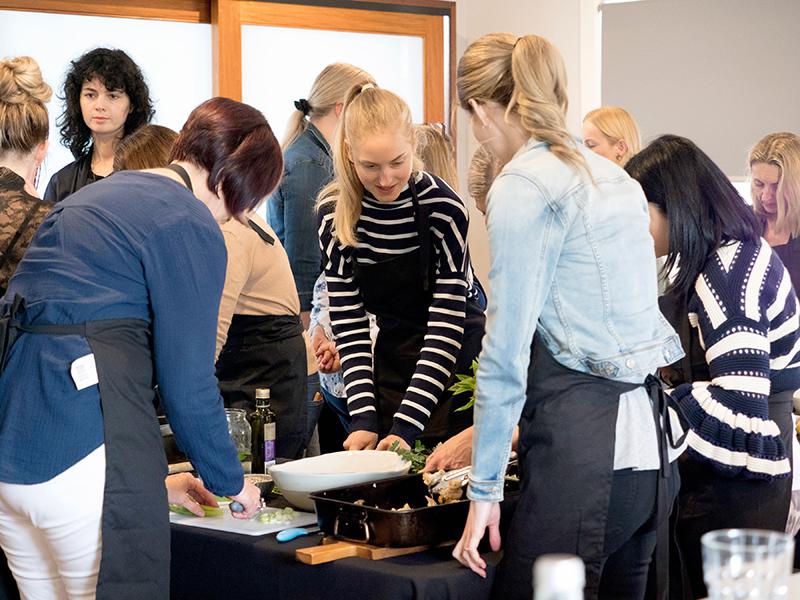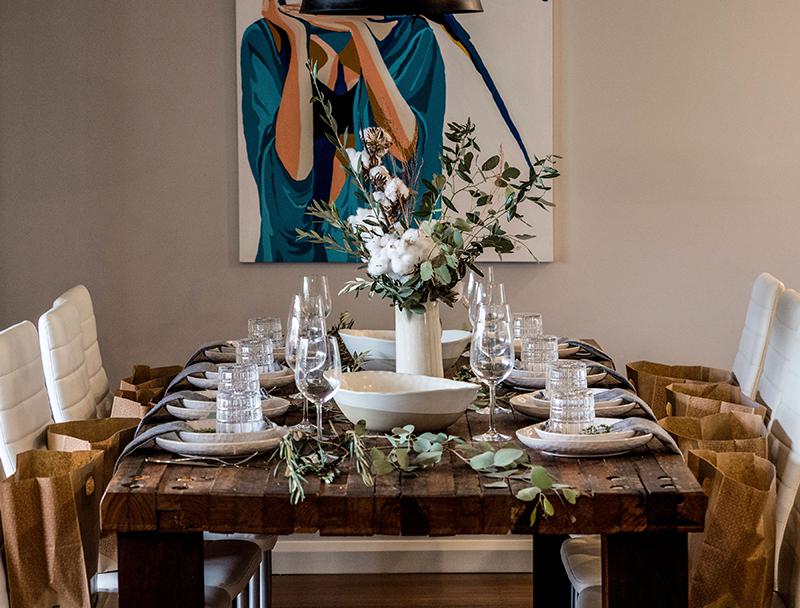 Beautifully set inside by Ali from Love Candles & Blooms with Salt & Pepper Homewares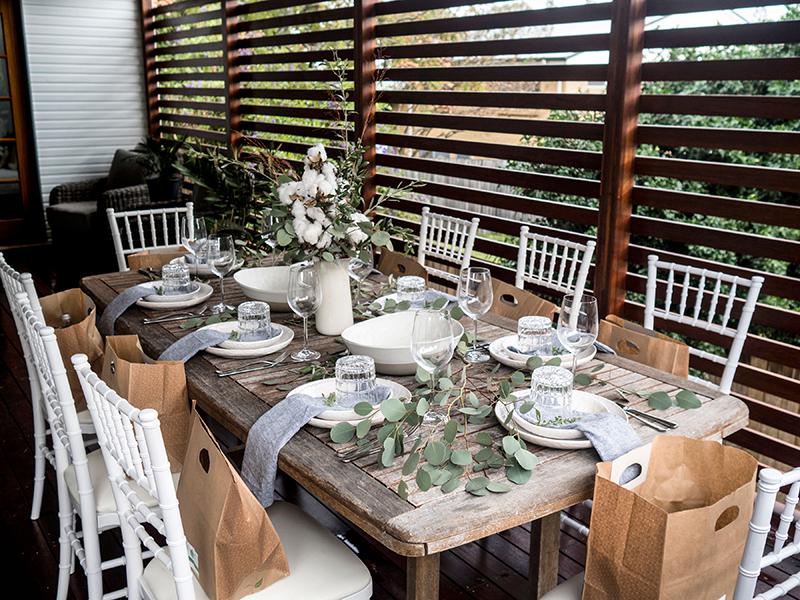 …and outside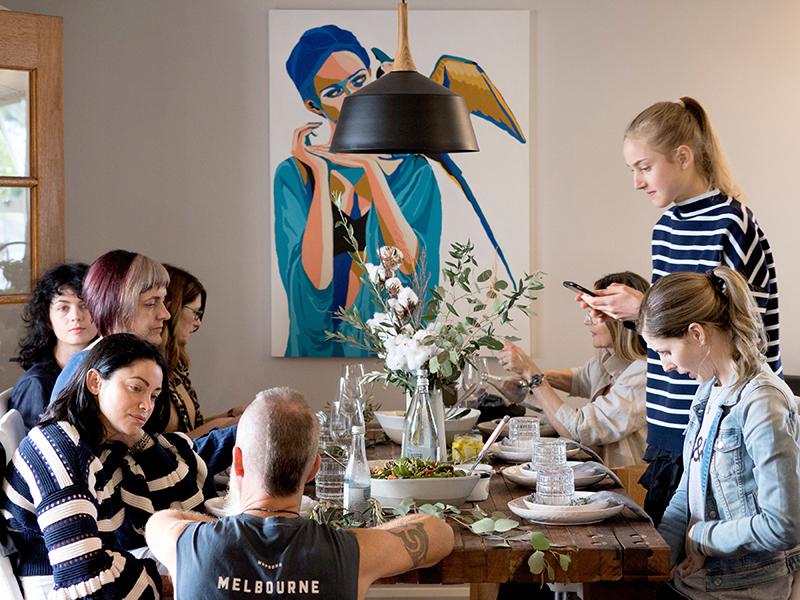 Hubbard doing the check in with everyone before eating begins…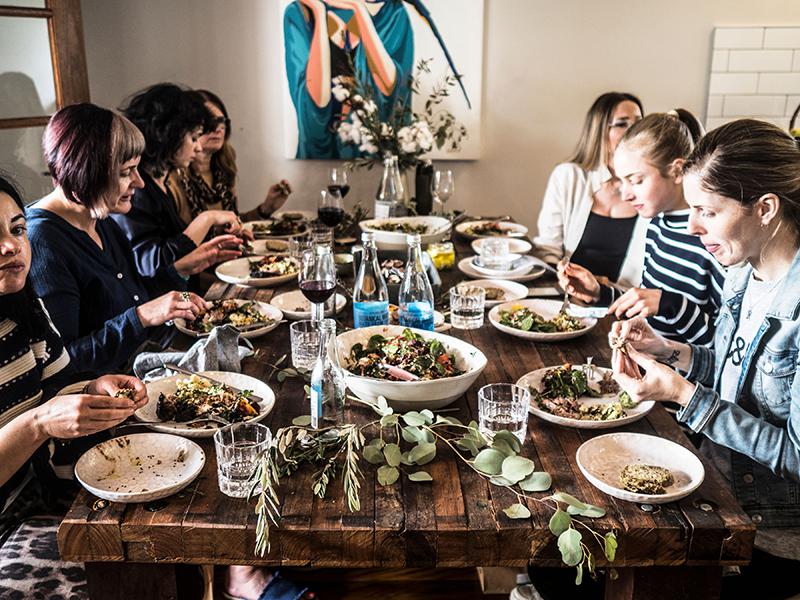 time to eat!!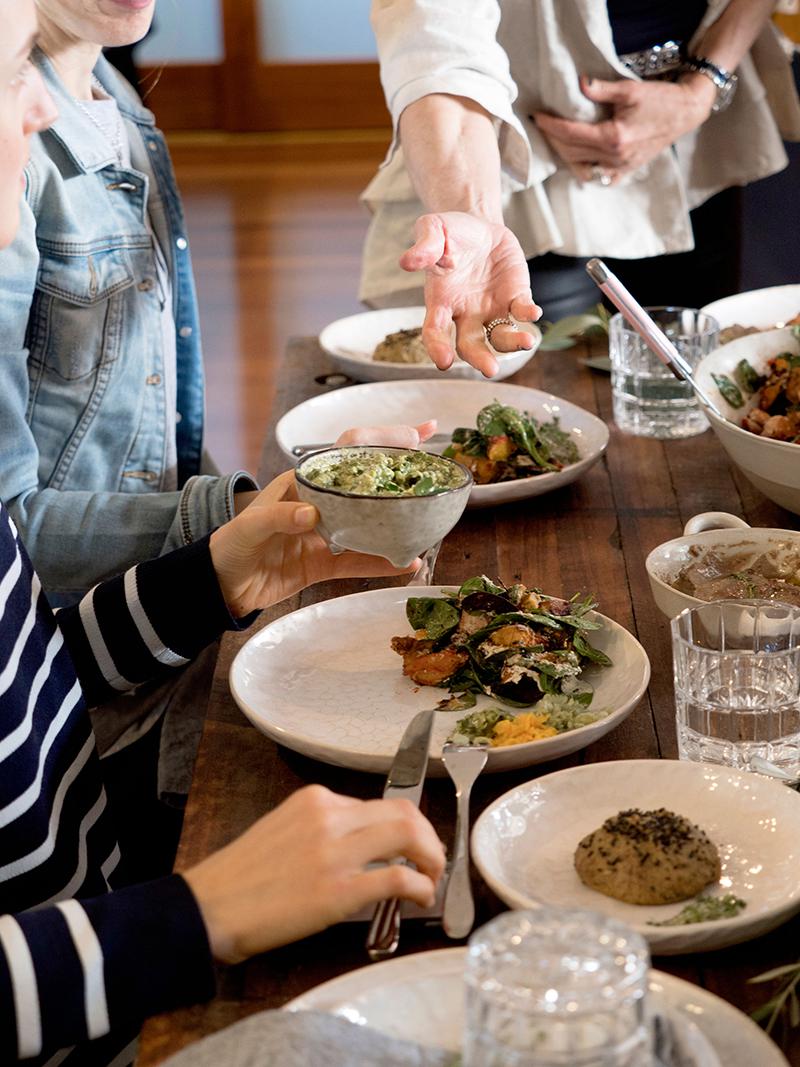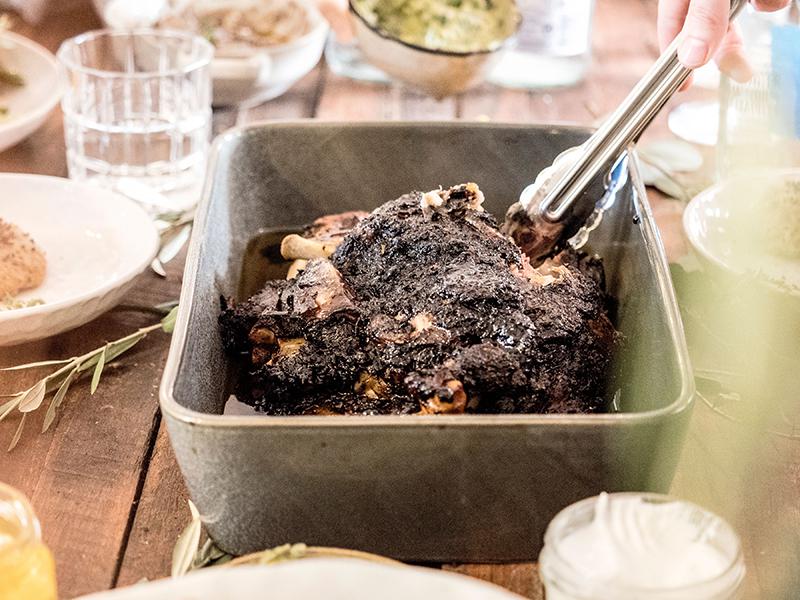 Organic lamb supplied by Organic Natural Food Co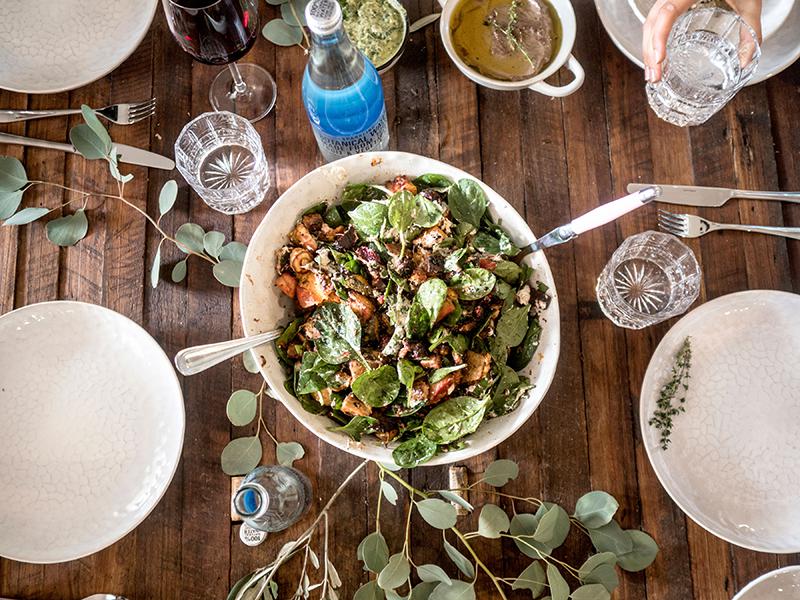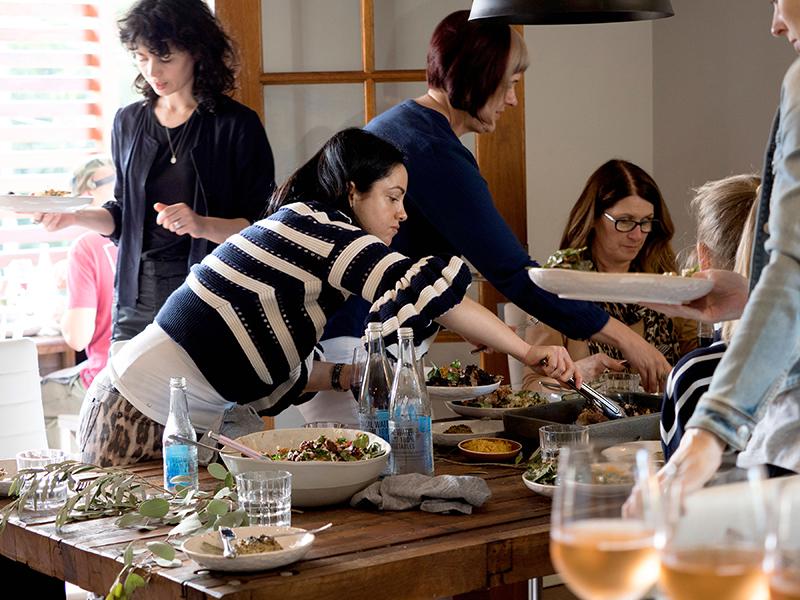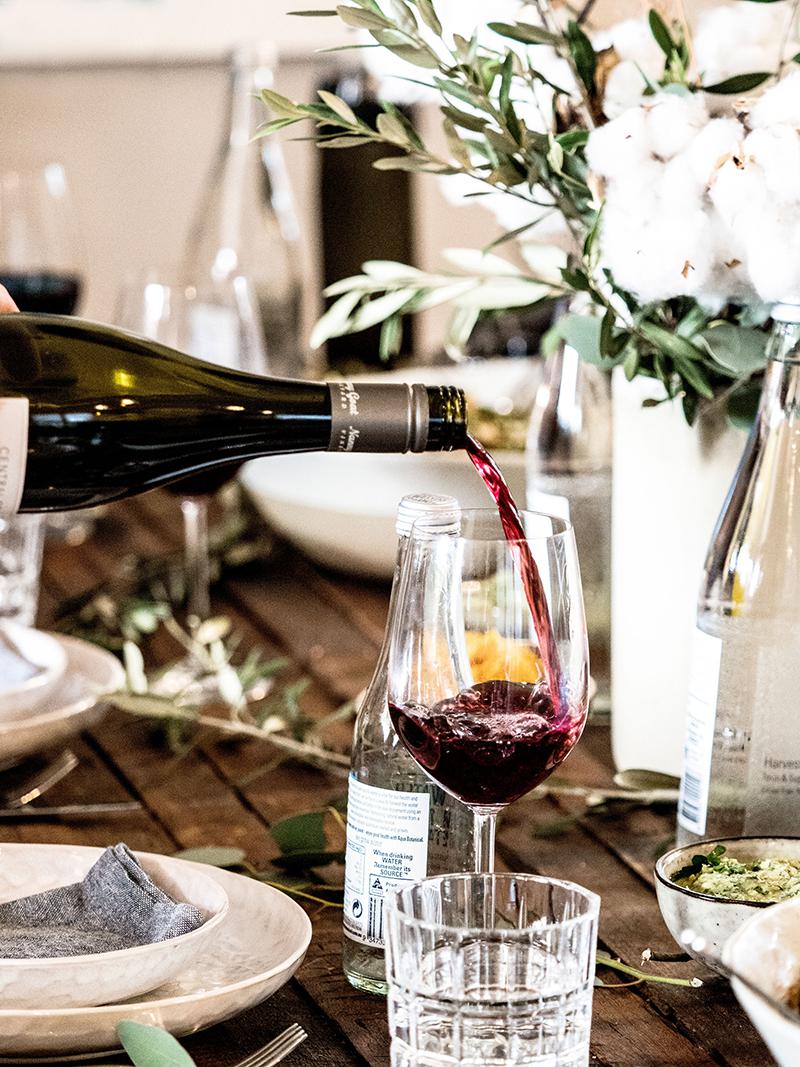 Favourite shot of capturing the beautiful pinot from Nanny Goat Vineyard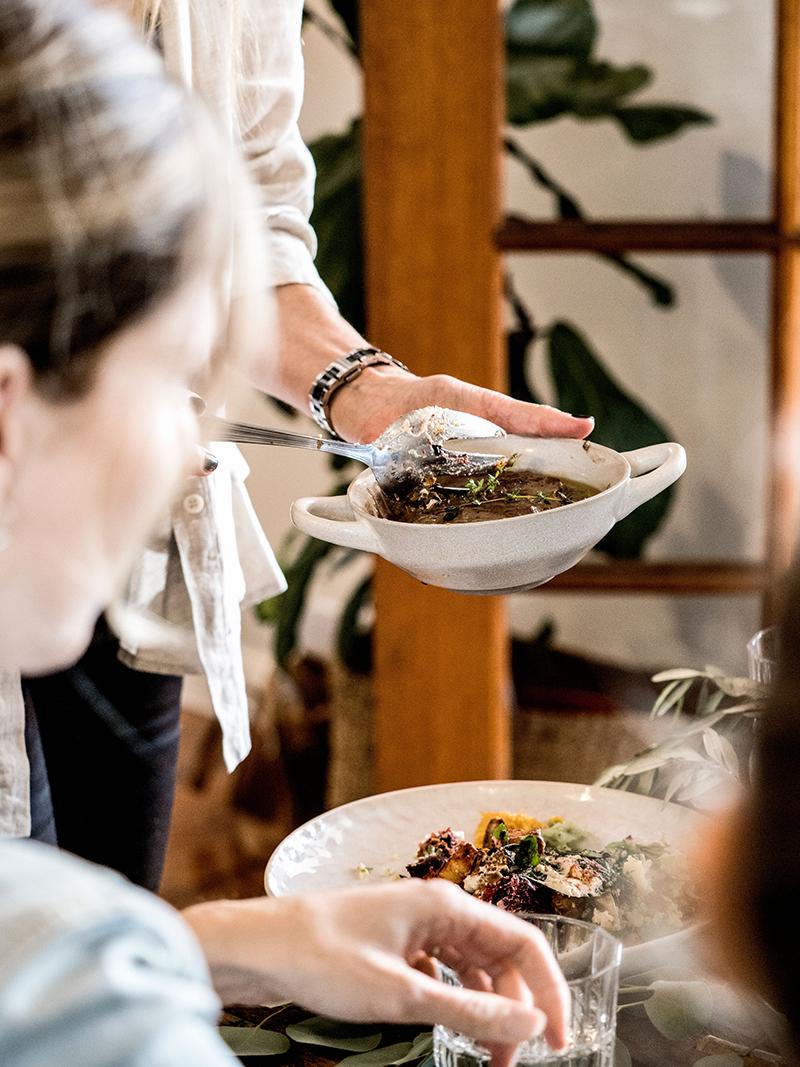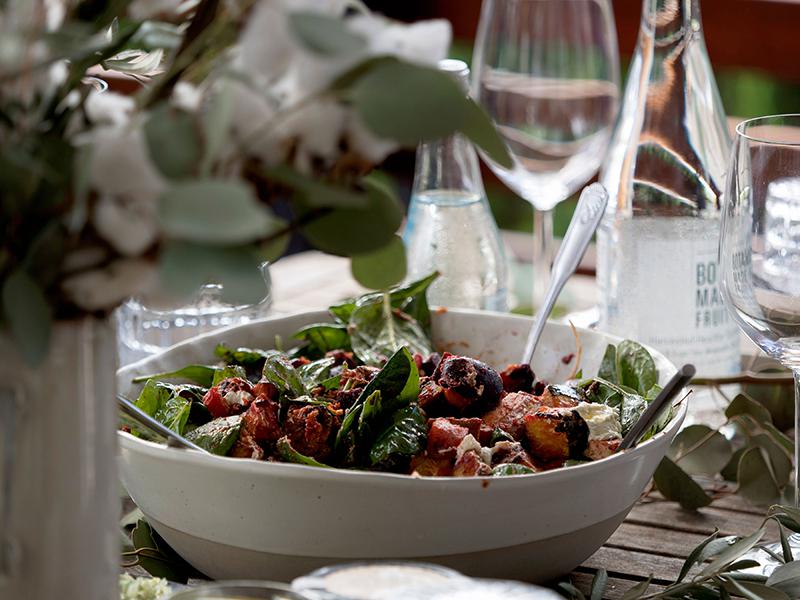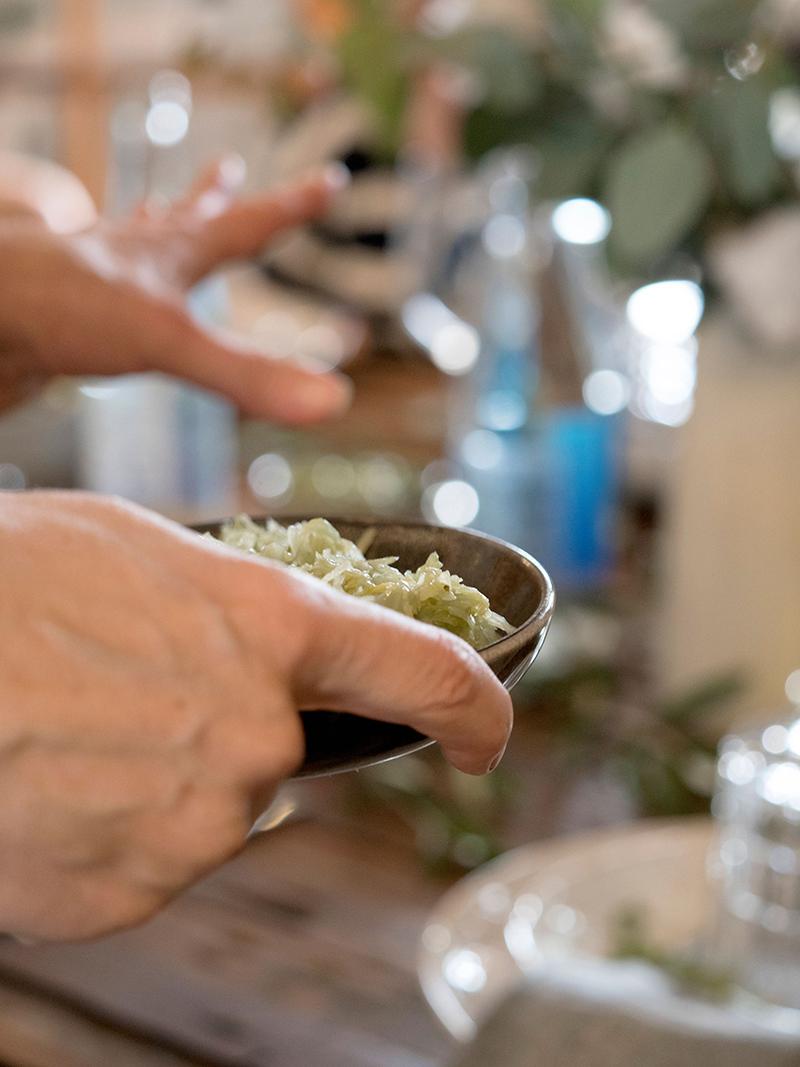 The saurkraut from Peace, Love & Vegetables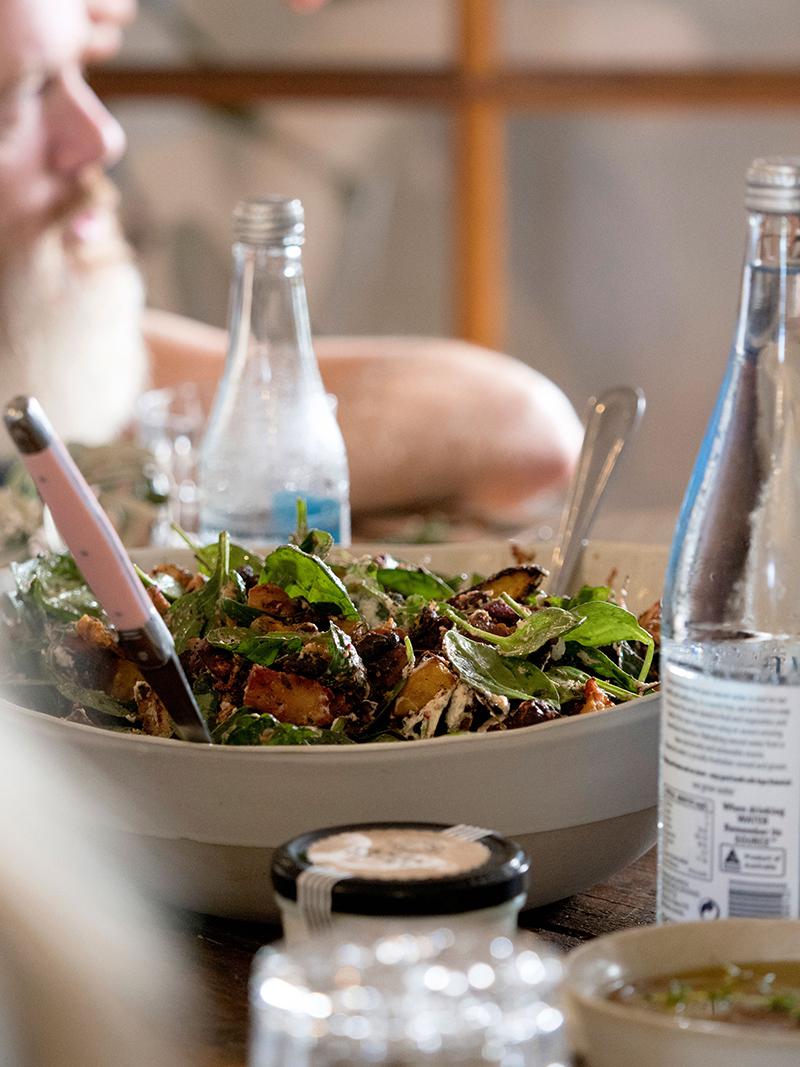 Summerland Camel cheese for adding some outside the box cheese options.
Don't forget your goodie bag!
Jessica Cox is a qualified practicing Nutritionist with a Bachelor Health Science (Nutrition) and over 15 years of clinical experience. She is the founder and director JCN Clinic, published author and established recipe developer. Jessica is well respected within health and wellness space for her no fad approach and use of evidence-based nutrition.