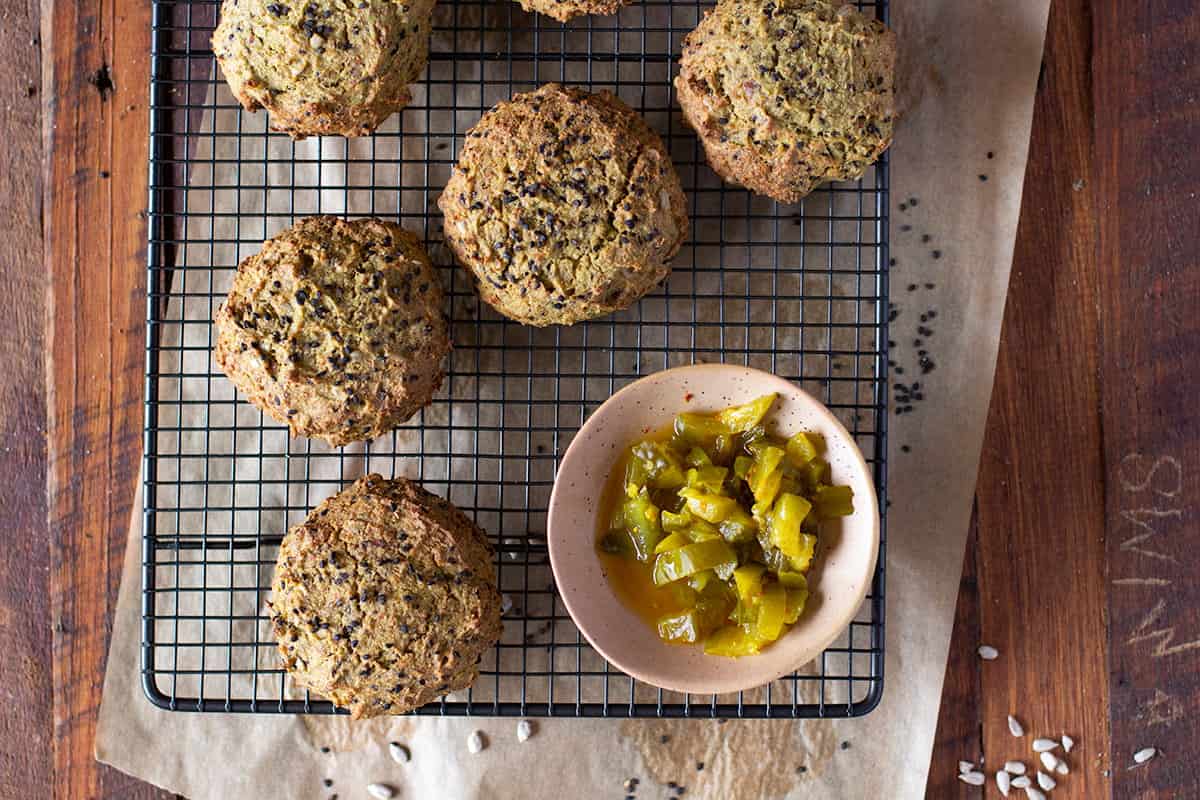 These gut friendly cheesy herb rolls are an adaption, if not a fusion, of my Gut Friendly Bread and SIBO Friendly Bread recipes. The concept behind these rolls is to provide a more portable meal option for taking with you to work, or just out and about in general. I for one often toast my Gut Friendly Bread and then pack it in a container with its toppings, consuming it on the train the majority of the time, oblivious to any onlooker's disapproval of smell/noise/peanut butter smeared on my face. It's a bit of a juggling act at times with the logistics of holding that piece of toast with all of its precariously placed toppings (a buckini or two has been known to go rouge on the train floor), so I thought the idea of a roll version would be a lot more logical.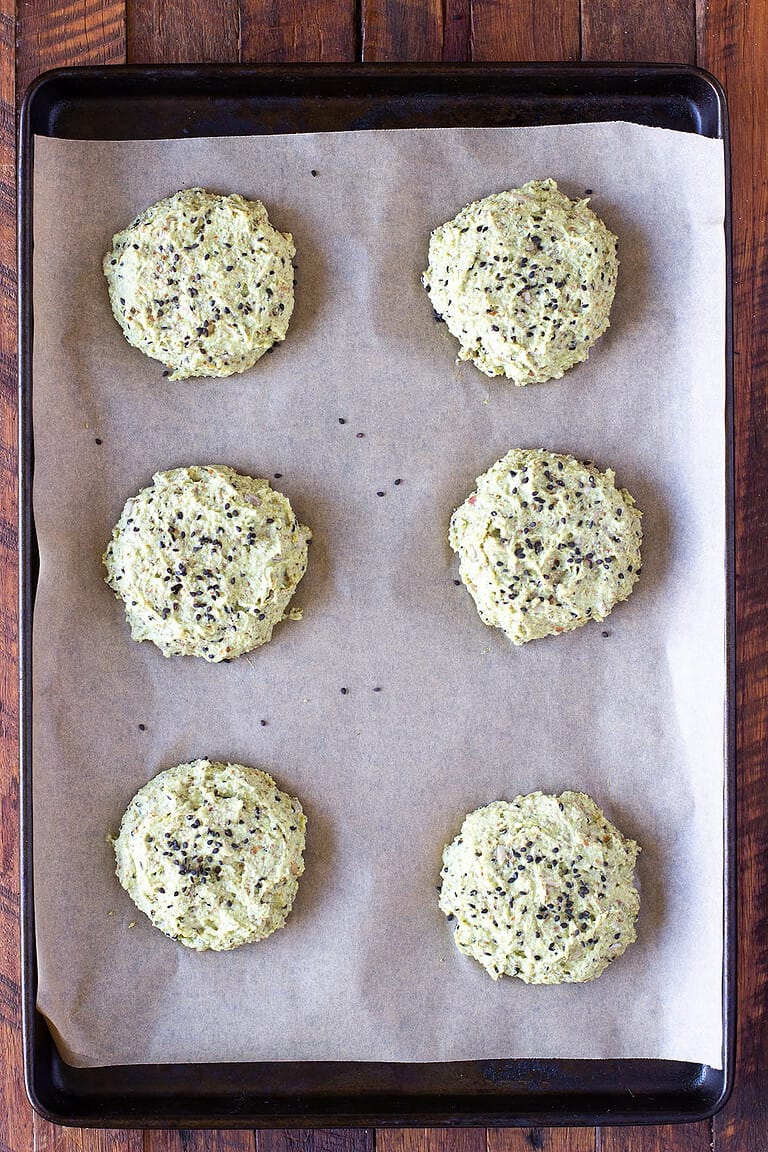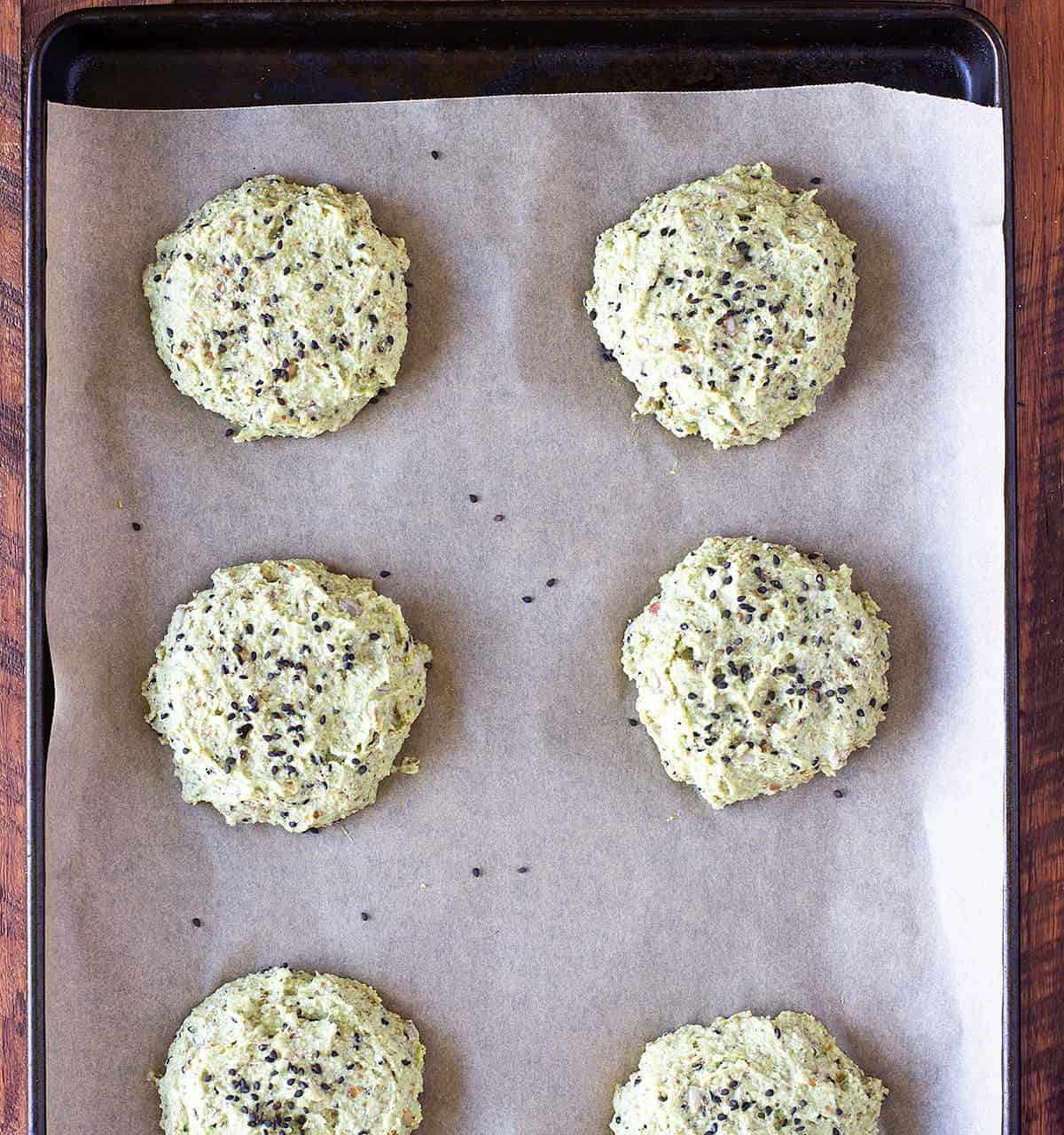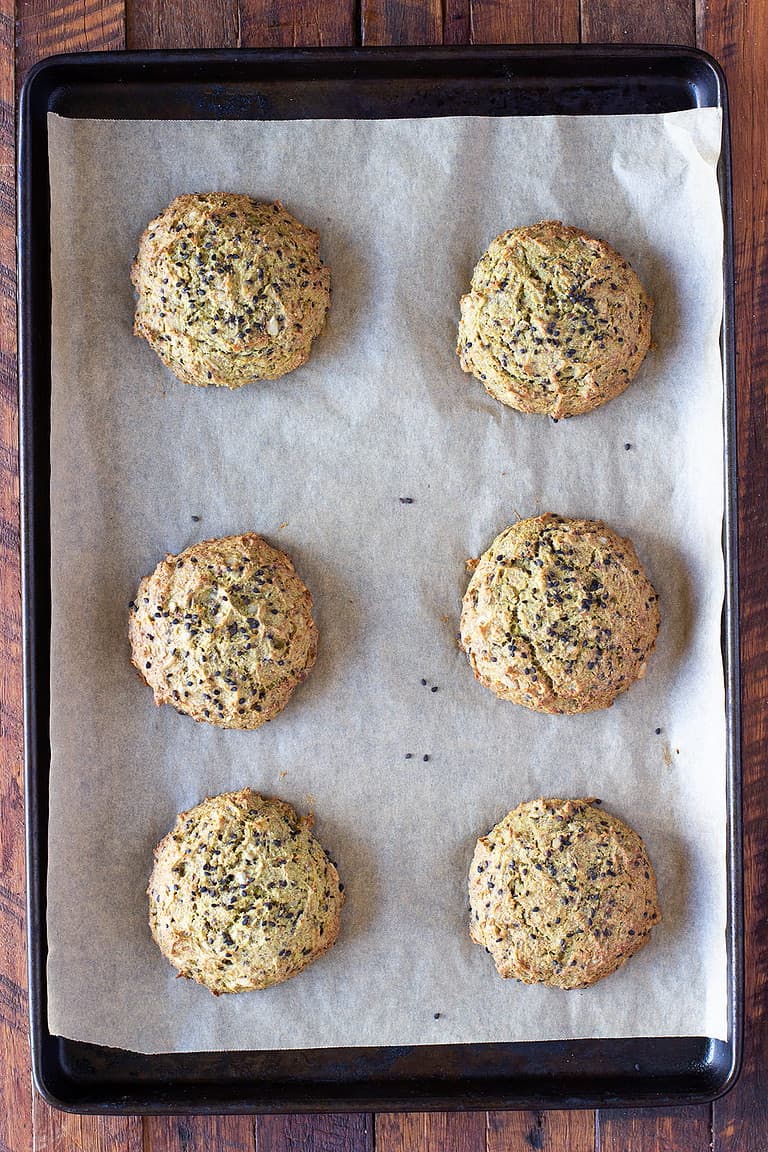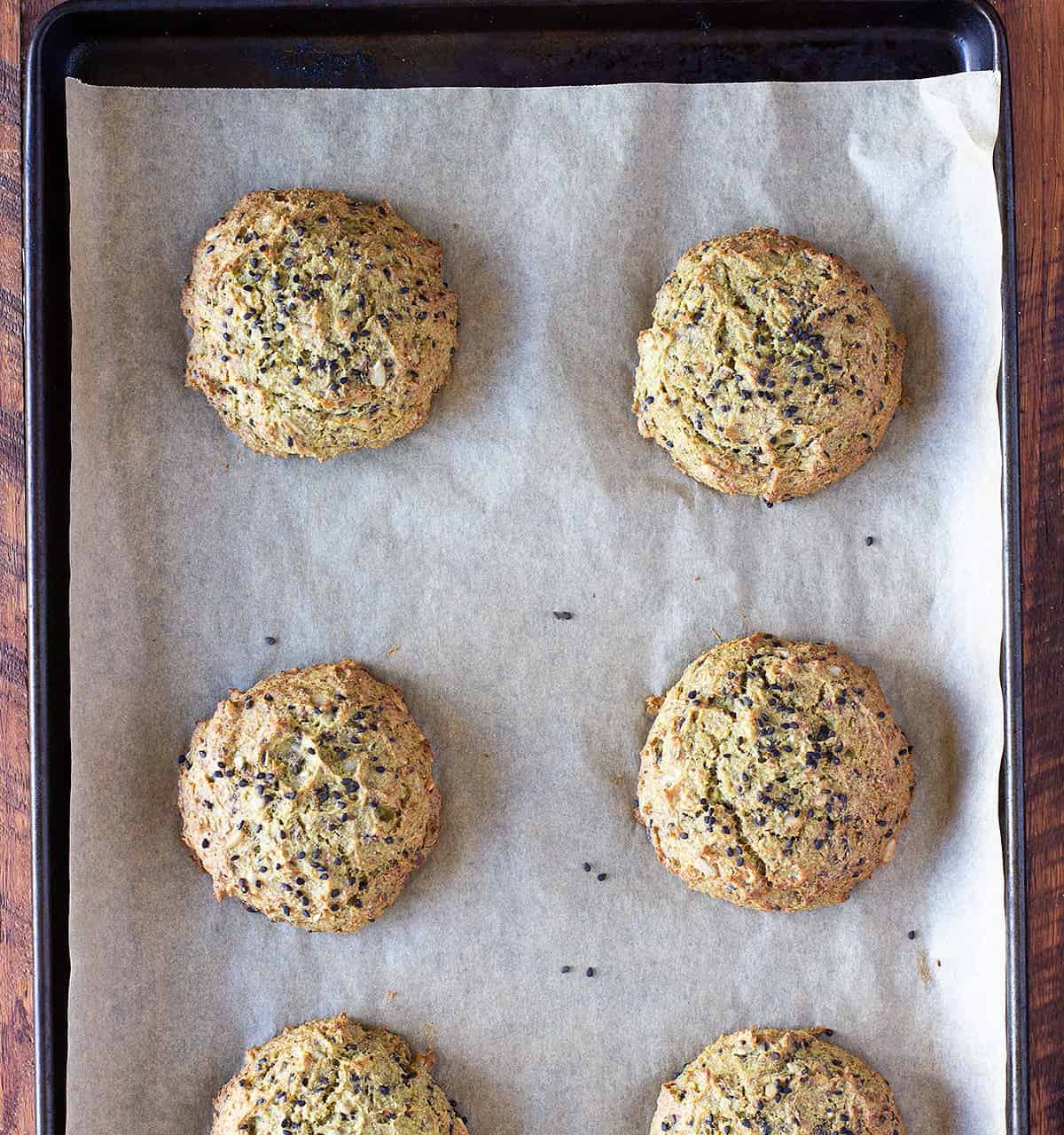 I love the idea of one of these gut friendly cheesy herb rolls jam packed with some delish fillings then enjoyed with a smoothie on the side for a really great macronutrient balanced meal. My thoughts where my Salted Caramel Smoothieor my Peanut Butter & Hazelnut Smoothie (both with an added scoop of protein powder), which would be complemented nicely with the complex carbs that these rolls bring. You could easily transport both with no issues knowing you had a really awesome breakfast or lunch ready to rumble.
I've also given these gut friendly cheesy herb rolls more of a savoury hit with adding in herbs such as oregano and celery seeds. The addition of the nutritional yeast adds a wonderful cheese element too. I personally made mine with the two different oils, chilli infused extra virgin olive oil and garlic infused extra virgin olive oil, which made these rolls next level. I've provided the recipe with just standard extra virgin olive oil for ease but if you have the aforementioned in hand then pleeassssseee use them!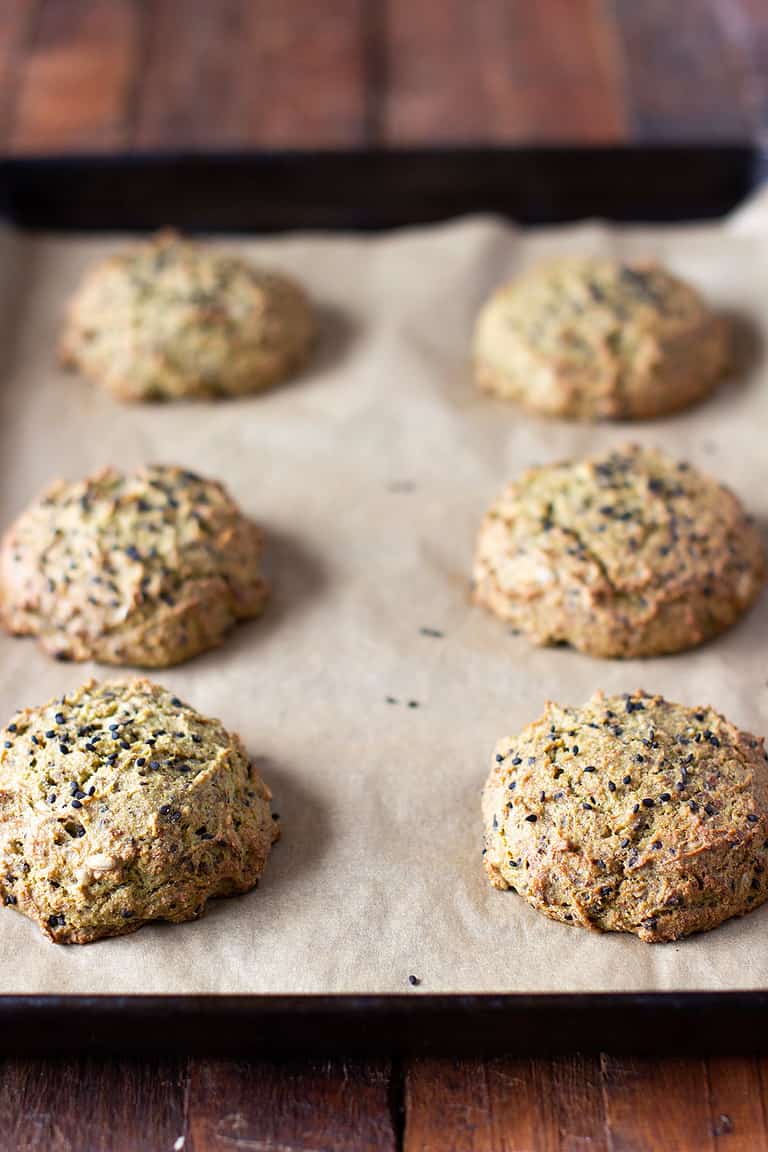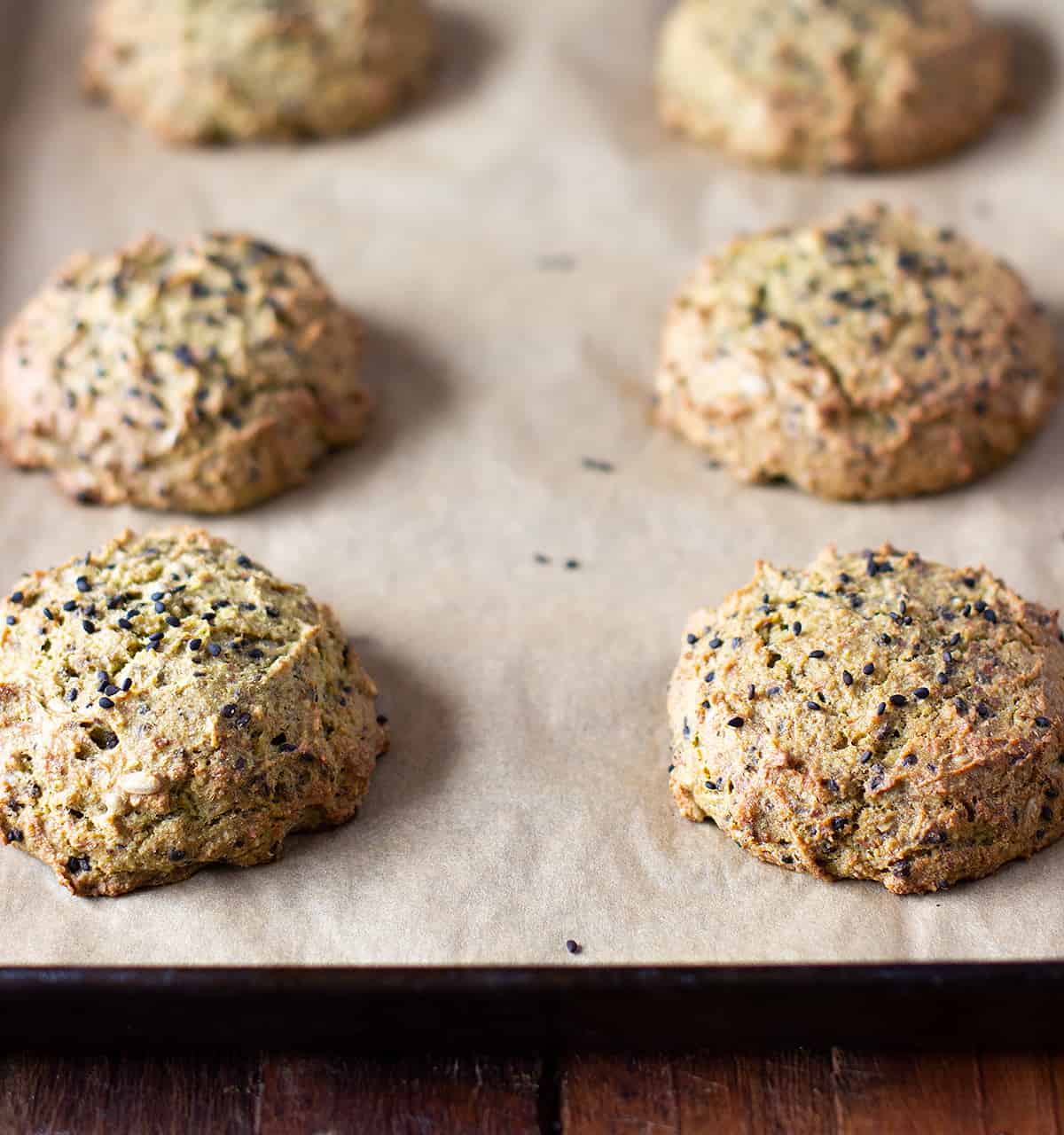 I'm expecting these gut friendly cheesy herb rolls to be a bit of a hit like their parent Gut Friendly Bread and SIBO Friendly Bread, as I know that for many of you with a need for alternative bread options outside the horrid cardboard options found in supermarkets and most health food stores, these recipes are a saving grace. Its also damn hard to find a gluten free bread that doesn't have a whole load of added starch based flours, which are commonly avoided by those following low FODMAP protocols, SIBO protocols and Dysbiosis protocols. I have literally one commercial bread that I feel fits the bill and general it has to be ordered on line. Having the option to make your own saves unsuccessfully combing supermarkets and health food stores and it's actually a whole lot less expensive than the process of online orders with postage costs.
Have I sold you yet? I know you might look at the recipe list and feel like its too extensive to bother, but most of these ingredients can be bought in one go in bulk then stored for making several loaves as needed. This is what I do and find it ridiculously easy. Honestly since making the original Gut Friendly Bread I have stopped buying bread. It's been a joy on all levels, especially from a taste perspective. Plus the nutrition that these homemade Gut Friendly Breads and Rolls provide far surpassed any bought varieties out there on the market.
As for my recommendations on changes to the recipe, feel welcome to bake this as a bread loaf instead of rolls if you like. You could also play around with the spices and even make sweet versions by adding in cinnamon, nutmeg and ground cloves in place of the savoury celery seeds and oregano. If doing this I'd also take out the nutritional yeast and add in its place some quinoa flakes. I'm yet to do this myself, so if you make a sweet variation please let me know in the comment below! Xx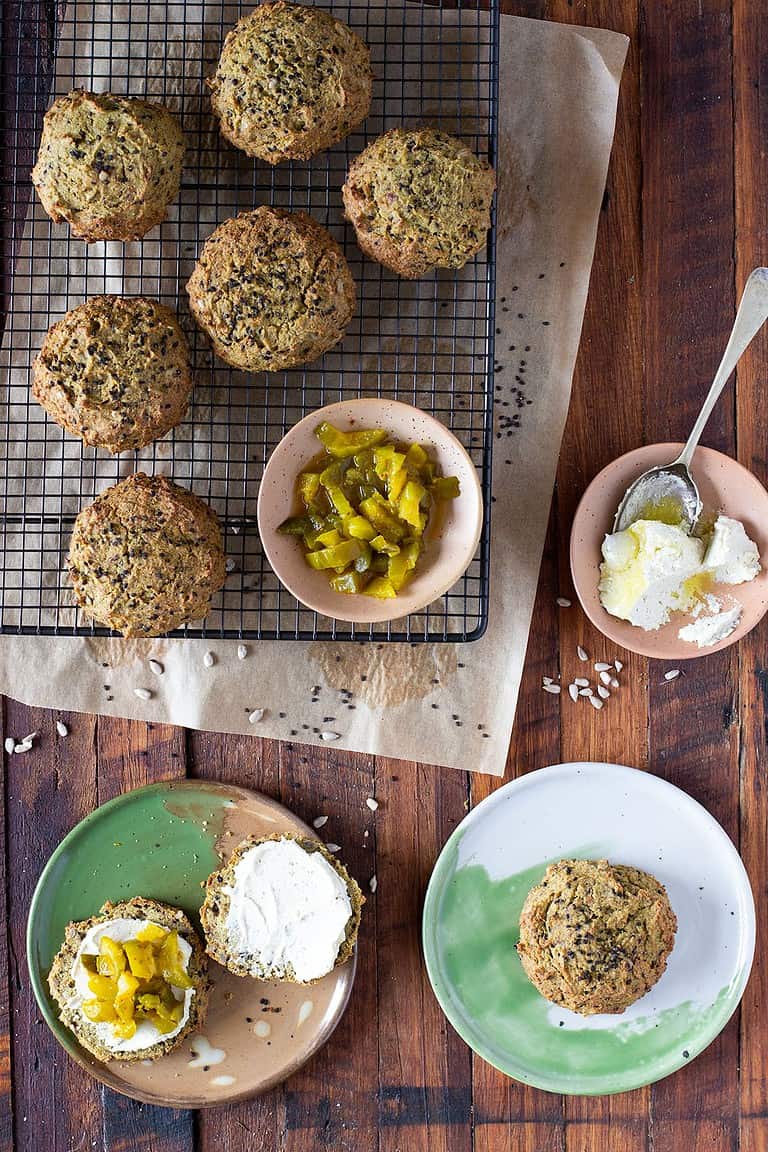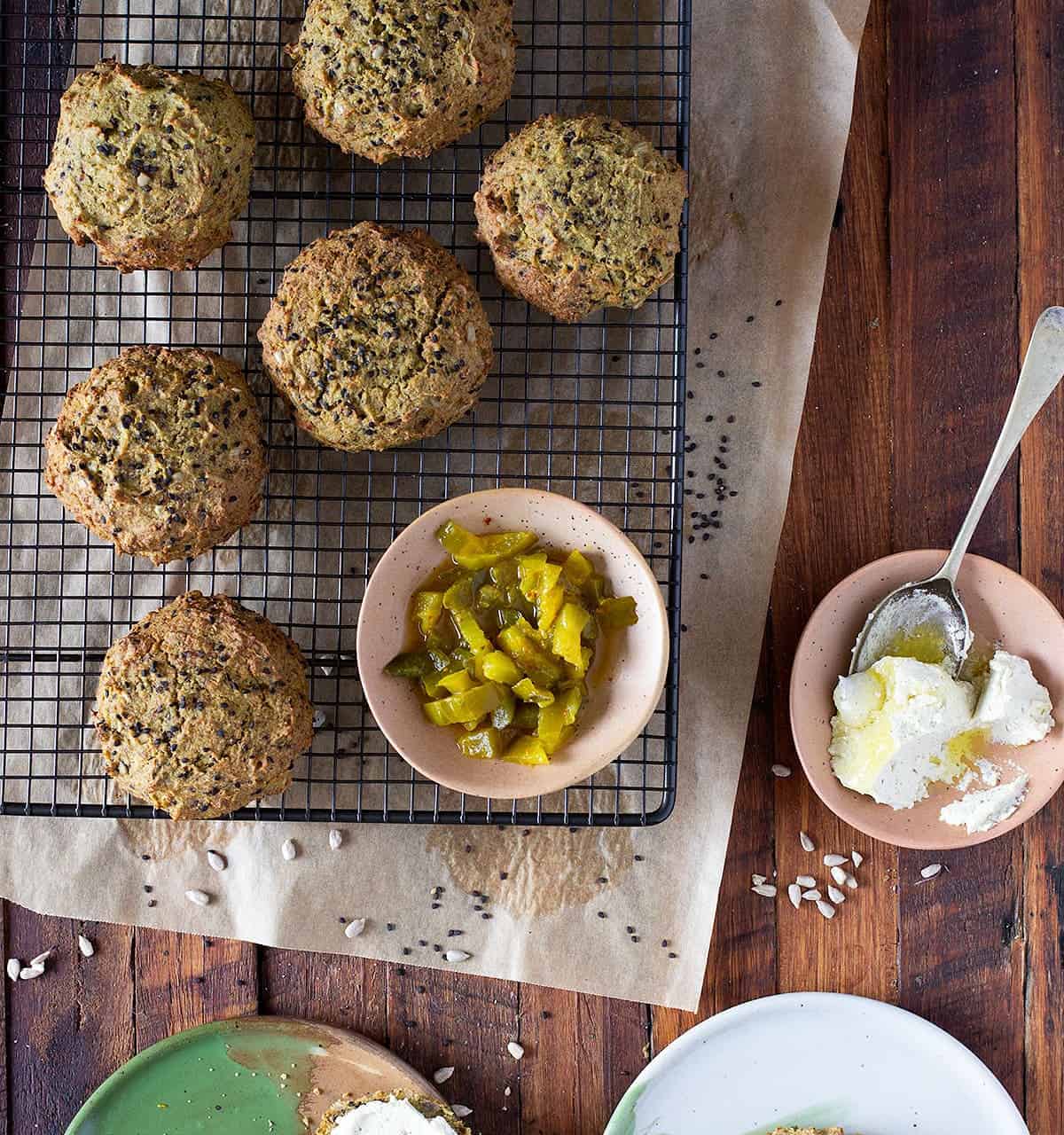 gut friendly cheesy herb rolls
serves

makes 8 rolls

preparation time

20 minutes

cooking time

20 – 25 minutes
ingredients
1 cup buckwheat flour
1 cup almond meal (use sunflower seed meal for low FODMAP)
2 teaspoons baking powder
1 teaspoon cream of tartar
1.5 tablespoon psyllium
1/4 cup sunflower seeds
2 tablespoons black sesame seeds
1/2 teaspoon salt
2 teaspoons dried oregano
1 teaspoon celery seeds
1/4 cup nutritional yeast
160g zucchini
1 cup water
1 tablespoon apple cider vinegar
1/4 cup extra virgin olive oil (or for extra punch, 2 tablespoons chilli infused evoo and 2 tablespoons garlic infused evoo)
method
This recipe makes eight small rolls, though keep in mind they are very dense and filling. If you want to make more for the family and freeze, I recommend doubling the recipe.
Preheat your oven to 180c. Line a large baking tray with baking paper and set aside. In a large mixing bowl combine all of the dry ingredients including all of the seeds, dried herbs and nutrtional yeast and mix well.
Place the zucchini, water, oil and apple cider vinegar in a blender and blend to well combined. Make a well in the center and add the wet zucchini mix from the blender.
Mix the wet ingredients through into the dry ingredients bringing to a wet batter. This mixture will not be like bread dough, it is more like a very thick cake batter. If  it seems too stiff and not like a thick cake batter, add a little extra water. (Please note, if using homemade almond meal you will find you need less water as the freshly ground almonds are naturally less dry).
Take 2 heaped tablespoons of the mixture and place onto the baking tray, shaping a little with your fingers to form a circle. The roll batter should be about 2 cm high. You can sprinkle the top with some extra seeds if you like. Place in the oven for 20 minutes, checking at around the 15-minute mark to ensure they are getting close. The rolls are done when a skewer comes out of the center free of wet dough and they sound hollow when you knock on the top of them with a closed fist.
Allow the rolls to cool on the tray for 10 minutes then gently remove and place on a wire rack to cool completely. This is really important otherwise they will be too crumbly. I like to leave the rolls overnight ideally covered with a tea towel.
These rolls can be kept out of the fridge for 48 hours, but they are best frozen to keep them super fresh. Delicious sliced open and served topped with your favourite toppings or with a hearty soup.
nutritional information
These Gut Friendly Cheesy Herb Rolls are free from gluten, dairy, eggs, yeast, sugar and can also be easily made nut free by omitting the almond meal and using sunflower seed meal. This make them a wonderful choice for those of you following elimination diets or restricted diets such as low FODMAP, bi-phasic SIBO diet or anti-candida protocols whilst nutting out food sensitivities and gut health issues with your practitioner.
Buckwheat flour is a gluten free flour (even though the name seems to denote otherwise) that is super easy to access now here in Australia. I adore its flexibility in gluten free baking; it holds well and is not too starchy meaning it will not get gluey like rice flours or tapioca starch, or even coconut flour (though coconut flour has no starch, it is just quite absorbent). Buckwheat flour is rich in fibre; just 1/4 cup contains around 6 grams of fibre. It is also a good source of B1and B6 along with minerals such as magnesium and manganese. Buckwheat is also rich in rutin, a flavonoids with potent anti-inflammatory and antioxidant qualities recognised for its benefits regarding vascular health in particular.
Some of you may need to omit the psyllium husks depending on our tolerability (especially for SIBO and low FODMAP). If so, just substitute with more almond meal (or sub in sunflower seed meal). The rolls will be a little more crumbly but they will work!
Jessica Cox is a qualified practicing Nutritionist with a Bachelor Health Science (Nutrition) and over 15 years of clinical experience. She is the founder and director JCN Clinic, published author and established recipe developer. Jessica is well respected within health and wellness space for her no fad approach and use of evidence-based nutrition.