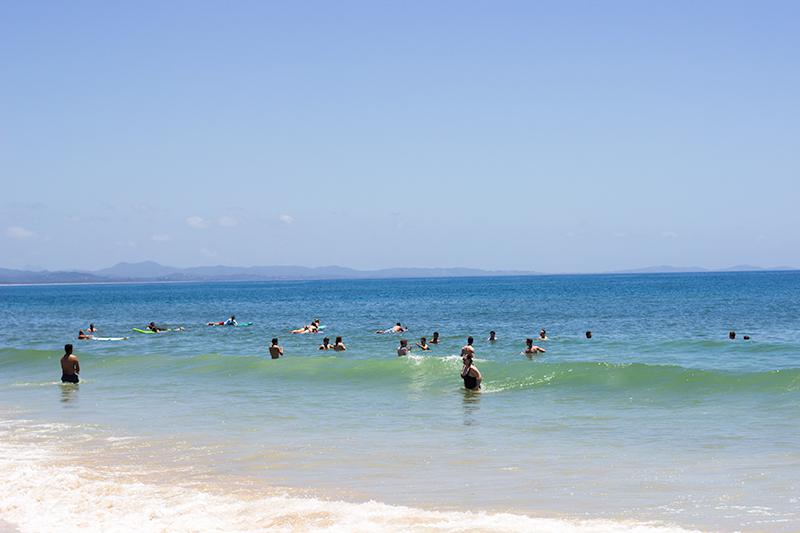 With the holidays around the corner I wanted to share with you a round up of my favourite podcasts and TV shows from 2017 (and some a little more nostalgic). Here at The JCN Clinic we are massive podcast and TV show devourers. It allows us to geek out on health and wellness, yet also help get our minds out of work mode while loosing ourselves in stories and other worlds.
It seems everyone is asking each other ' what are you listening to?' or 'what are you watching?' right now, so here is my list of what I would recommend you pop in your ears, or curl up on the couch with during that every essential down time.
Podcasts (Health Related)
The SIBO Doctor: this is a podcast for the ears of practitioners and enthusiastic students in the industry. Dropped more sporadically than regularly, this podcast is hosted by Nirala Jacobi and dives deep into the intricacies of gut health, specifically SIBO (small intestinal bacterial overgrowth). Nirala chats with highly qualified guests inclusive of the probiotic/prebiotic king Jason Hawrelak through to Dr Donna Beck covering the intricacies of salicylate sensitivities. Each episode covers topics related to gut health such as food chemical sensitivities, mental health, hormone irregularities and more.
The JCN Clinic Podcast Show – well it had to get a mention right? If you are yet to listen the JCN Clinic has released its own podcast show. In your ears you will have the joy of listening to myself and Carissa discussing all things nutrition and well being in a easy to understand, no bull***t way. We enjoy a good laugh along the way and have no apologies for our brashness and at times loud, passionate opinions. We will be taking a break over the holidays so you can always binge listen to our previous episodes. You know you want to.
The ATP Project – Carissa got me onto this podcast and I am really enjoying it. As she said to me, 'its like a male version of us!'. The ATP Project podcasts is a weekly show where Steve, Matt and Jeff discuss topics related to health and well-being. They provide research to back up their discussions and are big on providing factual information for their listeners. Along the way they love to have a good laugh and pay each other out, which gives the show that extra enjoyable edge.
podcasts (General Listening)
No Filter – Mia Feedman hosts this fantastic podcast, which drops weekly into your feed. Each week she interviews a guest with the most interesting and diverse backgrounds. Mia has a way of really encouraging her guests to share and thanks to her 'no filter' approach asks the questions we all what to hear the answers to. Her guests range from celebrities, to authors, to politicians to porn stars. Favourites are Samuel Johnson, Annabel Crab and Wil Anderson.
Mamamia Out Loud – for me this show is a mandatory listen. Now bi-weekly Mamamia Out Loud as they say in a show is 'produced by woman, for woman'. Each week Mia Feedman, Holly Wainwright and Jessie Stephens discuss current affairs, pop culture and all things contemporary in relation to how they are affecting woman and society as a whole. There opinions are at times conflicting with each other, which is what I find so mentally stimulating. No one every grew or expanded their mind by shouting into their own vortex of self-reflected echo's.
How To Be a Girl – This show is one of my most dearests. Warning, you will need a box of tissues close by. The podcast is narrated by Marlo Mack, the mother of a young transgender child. In each episodes she shares the journey of her child's transition of gender along with the emotional, mental and heart wrenching experiences endured along the way. I can't recommended this one enough!
S-Town – if you listen to podcasts you would surely of caught S-Town. If not, you are in for a treat. S-town is bought to you by the same crew who produced Serial (see below) and follows the true story of John B McLemore, a late, middle aged hickster living in what's described as a 'going nowhere fast, dead end town in mid state Alabama, US. The story revolves around John's claims of a covered up murder in his hometown and is narrated by Brian Reed from Serial. The twists and turns will leaved you shocked and if you are anything like me you will devour this podcast in one large binge.
Serial – realistically this is the podcast show that made podcasts so popular. Serial now includes two seasons and each season covers a true story where the 'This American Life' team (another great podcast!) bring you a thrilling and captivating tale, uncovering truths and leaving you hanging for more.
Serial One follows the events of Adnan Syed who was arrested and jailed for the murder of a fellow high-school student. The incarceration of Adnan was always fraught with grey areas which consequently ensued the reopening of the case due to exposed untold details after the release of Serial.
Serial Two follows the true story of American solider Bowe Bergdahl who disappeared in the middle of the night from his US Army base in Afghanistan. He is captured and many years later after horrendous tales of torture is bought back to the US only to be questioned in regards to his loyalty to the United States and with allegations of treachery.
TV Shows
Atypical – A heart-warming comedy that follows the life of Sam, a teenager on the autism spectrum who begins dating in his quest for romance. The show centres on Sam's family and is directed by Seth Gordon. Showing on Netflix.
The Handmaids Tale – Honestly if you haven't already seen The Handmaids Tale then what are you doing!? Set in a utopian, totalitarian future this show centres around Offred, one of the many woman used for her fertility in a brutal new regime aimed at repopulating the world post environmental disasters. Available on Apple TV.
LOVE – I adored this show! Another heart warming comedy created by Judd Apatow, Lesley Arfin and Paul Rust following a unique couple (Mickey and Gus) navigating romance together through their own experiences and quirks. On Netflix.
Sinner – Relatively new to Netflix, Sinner is the dark tale of a mother who out of nowhere commits a violent murder. What ensues is the unravelling of her past as she works through her lost memories with the help of the town Detective.
Good Behaviour – Showing on Stan and now in it's second season, Good Behaviour is described as a seductive thriller, however I would throw in drama and comedy to that too. The show follows con artist Letty who struggles to lead a 'clean' life once leaving prison. The relationships she has with her parole officer, hit-man boy friend and quirky family members really make this show stand out. Love it!
Outlander – Look I'm an avid fan of this show, but season 3 now out is a little (okay A LOT) slower. In saying this Season 1 and 2 are enthralling and certainly binge worthy. The show centres around Claire Randall who is transported back in time to 1743 to the Scottish highlands where she meets (sigh) Jamie Fraser. The show follows their relationship, Claire's existence between two worlds and the current day uprising of Scotland. Find it on Netfilx.
The Crown – For those that love a period drama, The Crown is fabulous. It follows the fascinating life of Queen Elizabeth 11 and it seriously opened my eyes to how judgmental and narrow-minded I had been about the current queen. The show follows her reign, her relationships and her struggles between being a monarch and being a young woman. Showing on Netfilx.
Black Books – This is an oldy but a goodie. If you need a good laugh then this is the place to go. Black books stars Dylan Moran and Bill Bailey and is set in a shabby bookstore in London. The show centres around the relationship between Bernard and Manny, providing some of the best TV laughs every produced in my eyes. Watch it. Showing on Netflix.
Jessica Cox is a qualified practicing Nutritionist with a Bachelor Health Science (Nutrition) and over 15 years of clinical experience. She is the founder and director JCN Clinic, published author and established recipe developer. Jessica is well respected within health and wellness space for her no fad approach and use of evidence-based nutrition.