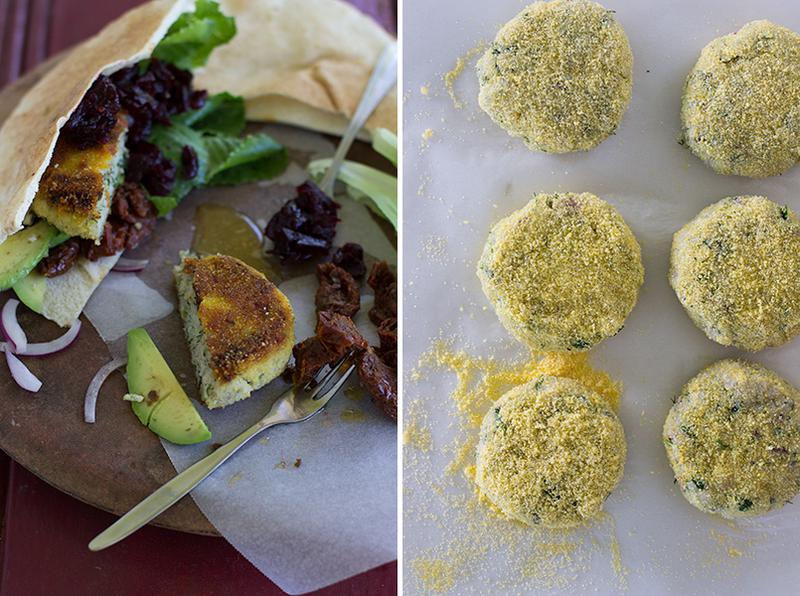 Over the Christmas holidays I may have mentioned that I spent time in Cairns. This was not only because of Christmas itself, but more so due to the arrival of my little niece, Zya. Zya was born just before Christmas so she was the most perfect Christmas present one could ever ask for. I've never been a 'baby person'. Babies have always made me a little nervous to be honest, probably because we didn't have babies around us growing up. Zya however has changed me. Something clicked inside, and to be honest I think it was my heart breaking a little at just how utterly perfect she is. From that moment on I knew that whatever she asks of me, I am going to be at her beck and call.
Once mum and bub were back at home my primary goal was to fill the fridge and freezer with as many snacks and prepared meals as I possibly could. Not only did I want the food to be nutritious, but I also wanted it to to be full of the appropriate macronutrients and vitamins and minerals so necessary for breast-feeding. Such types of food ideally should have high levels of quality fats and ample carbohydrates. Breastfeeding is a serious demand on a mum's body (as if the pregnancy isn't!) and requires as much nutrient density as possible. This will ensure that bub grows healthy and strong and mum isn't depleted or malnourished.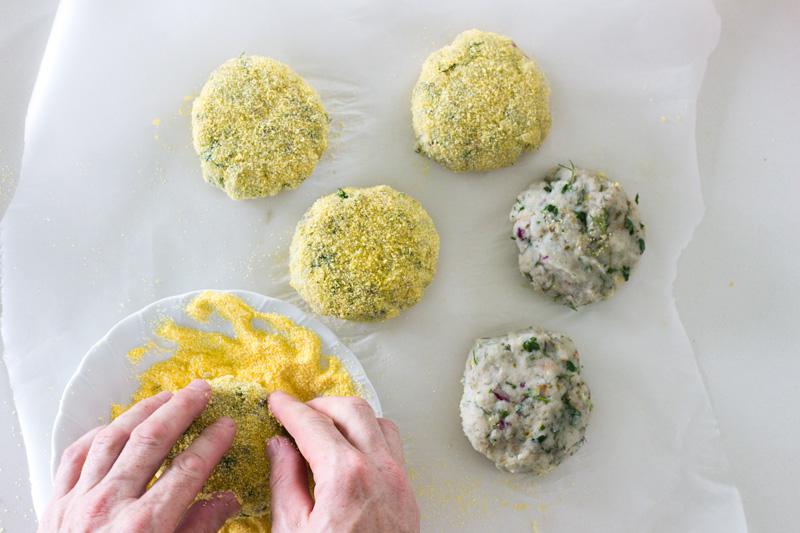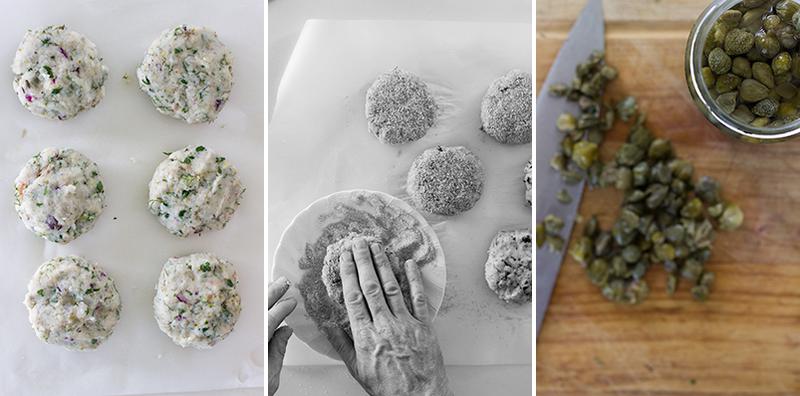 That's where these dill and parsley fish patties come in. I made up a batch of these juicy patties while in Cairns that we enjoyed one night for dinner, sandwiched between bread and loaded with salads. The rest were frozen for easy meals for exhausted new parents. The patties contain potato which means they have all the macronutrients packed into one delicious patty, so if you were really beyond it you could just eat the patty with some frozen vegetables or some leafy greens and you would still get a great balanced meal.
The capers, dill and parsley give some lovely freshness and step away from the traditional Thai based fishcakes. Personally I (and my sister) adore dill, but if you are not a fan you could use other fresh herbs of choice. Tarragon would be quite lovely.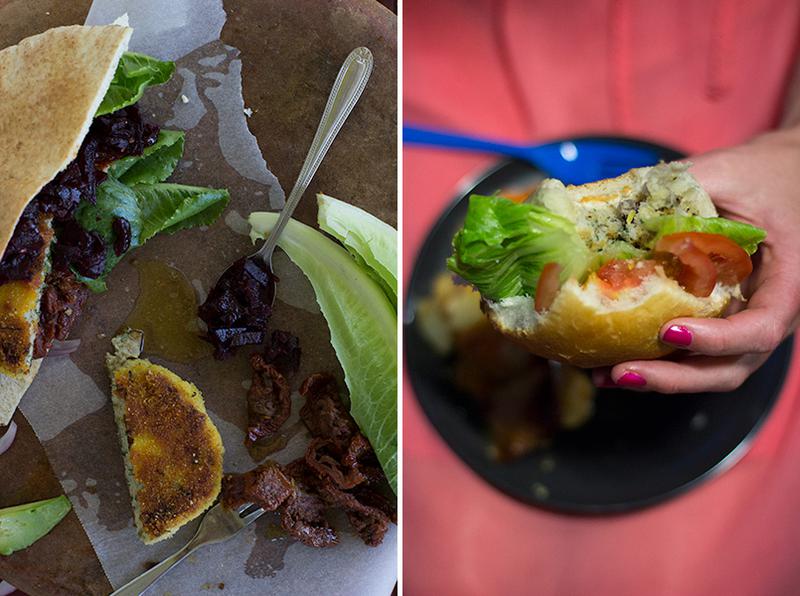 Needless to say these patties are probably long gone by now. My mum was handed the baton after I left so the cooking continued. I cannot stress enough to new mums to be how helpful it is to either have family and friends prepare food for you in advance and stock up your fridge and freezer. If you have those last weeks or more off before the bub arrives try to set aside some time to have a bake-a-thon. You will be grateful over the coming weeks.
As far as my family, well I think my mum is leaving soon so I'd better hop to and get me a flight booked to Cairns. I've got a sister to help out and a little niece to adore.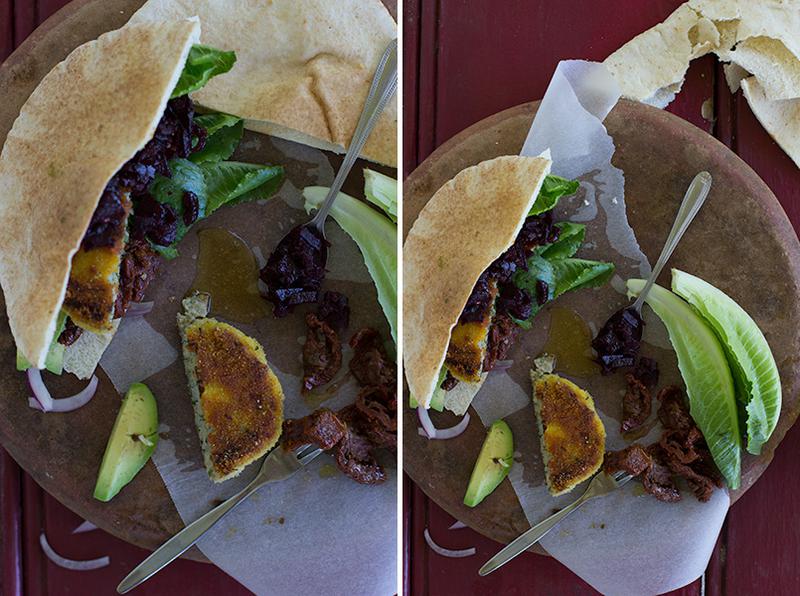 dill & parsley fish patties
serves

6 patties

preparation time

30 minutes

cooking time

7 – 8 minutes
ingredients
400 grams uncooked hoki (or other fish of choice, bones removed)
1 medium sized potato
1 large handful of dill, roughly chopped
1 large handful parsley, roughly chopped
1 clove garlic
1/2 red onion, roughly chopped
2 tablespoons capers
zest 1/2 lemon
1/3 cup (or more) polenta for crumbing
method
Cut the potato into rough even pieces and place in a pot with ample water to boil. Once the potato is tender drain the water and set aside to cool a little.
Place the remaining ingredients (except the polenta) in a blender and then add in the potato. Blend till well combined. Using your hands form mixture into patties the size of hamburgers. Once they are all made place the polenta onto a plate and roll the patties in the polenta to crumb. You may want to pat them a little to ensure the polenta sticks well.
Heat a frying pan with a little heat stable oil such as coconut, unrefined rice bran or macadamia nut oil. You could also cook these on the BBQ. Pop the patties into the pan and cook on a medium heat until cooked through roughly half way. The underside should be a nice golden brown. Flip over and cook through on the other side.
Once cooked, either eat straight away with salad or in a burger as seen here, or allow to cool and freeze for meals later on.
nutritional information
These dill and parsley fish patties are a great source of omega 3 fats which are essential for breastfeeding. Breast milk is made up predominatly of fats and studies have shown direct links between types of fat intake and breast milk composition. (2010, R. Nasser, A. Stephen, Y. Goh, M. Clandinin, The effect of a controlled manipulation of maternal dietary fat intake on medium and long chain fatty acids in human breast milk in Saskatoon, Canada)
The potatoes is these patties provide carbohydrates. Breastfeeding is a time when following a low carb diet is not recommend. A mothers body is under huge nutrient demand and carbohydrates are pivotal to providing energy and fuel for both herself and her growing baby.
Dill is believed to one of the herbs (similar to fenugreek) that help increase lactation in nursing mothers. Dill has also shown in studies to be a inhibitor of bacterial growth due its potent essential oils. (2012, P. Dahiya, S. Purkayastha, Phytochemical analysis and antibacterial efficacy of dill seed oil against multi-drug resistant clinical isolates)
Jessica Cox is a qualified practicing Nutritionist with a Bachelor Health Science (Nutrition) and over 15 years of clinical experience. She is the founder and director JCN Clinic, published author and established recipe developer. Jessica is well respected within health and wellness space for her no fad approach and use of evidence-based nutrition.