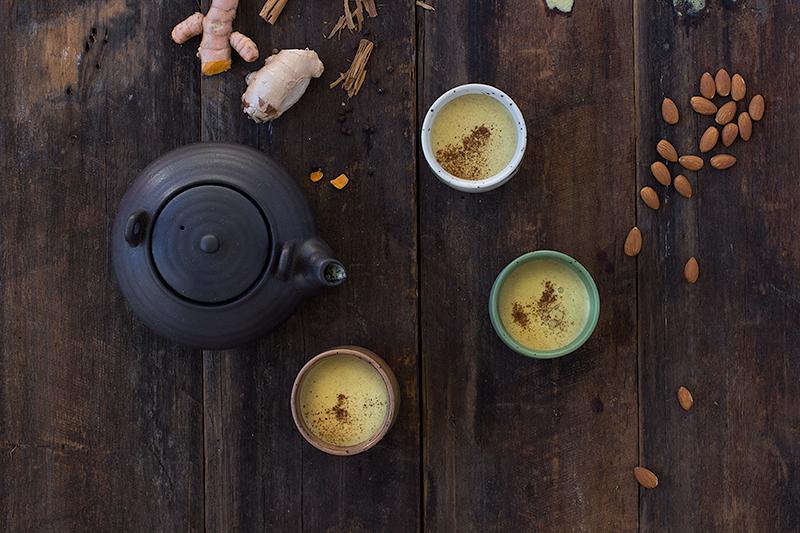 On my last visit to Melbourne my sister in law took me to one of her favourite cafe's on the Mornington Peninsula. I feel pretty fortunate having family in the Mornington area; it truly is a lovely part of Victoria that is blessed with fine food and wine. My sis-in-law is an avid foodie like myself, so whenever we meet up its like a whirlwind of foodie extravagance!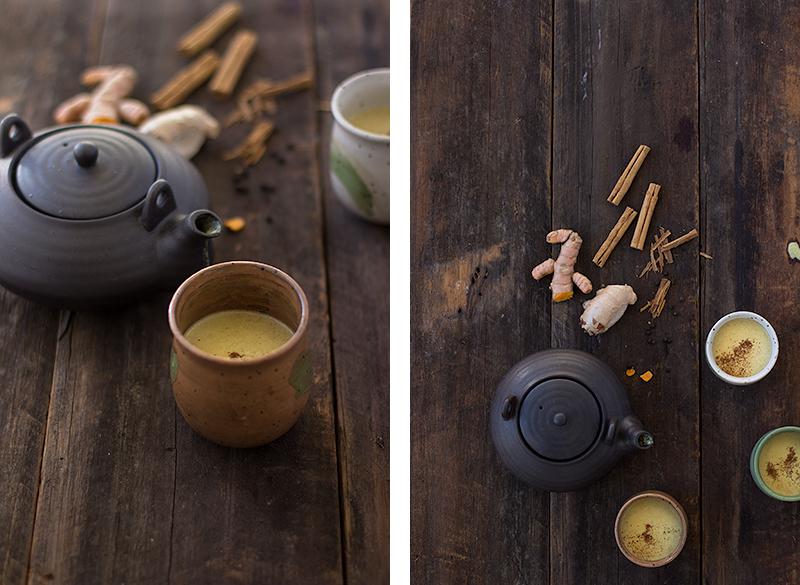 The cafe she took me too was serving golden latte's. She had intrigued me with these already by tagging me on Instagram in some cafe visits (#thisiswhyyouneedtomovehere), knowing how much I love a glorious cup of spiced milky goodness.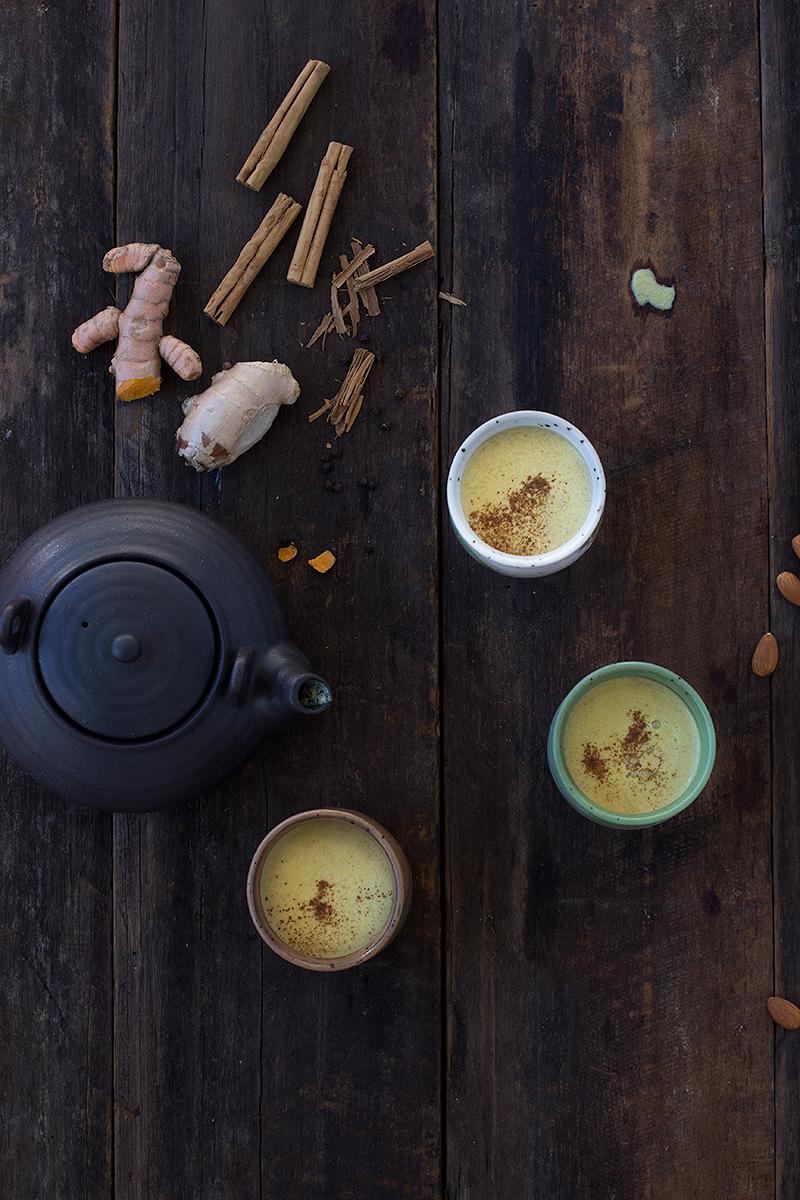 As soon as we sat down I had ordered mine, and let me tell you I was not disappointed! Creamy steaming hot almond milk spiced with just the right level of pepper, turmeric, ginger and cinnamon. Just glorious. Besides the absolute taste sensation, the other marvelous fact about this type of beverage is the nutritional boost it holds. The potent antioxidant properties of ingredients such as turmeric, ginger and pepper have been studied over and over, and are now well known for their immune boosting, free radical fighting capacity. These facts, on top of the simplistic point that this beverage is so damn tasty, make this nutritionist pretty happy.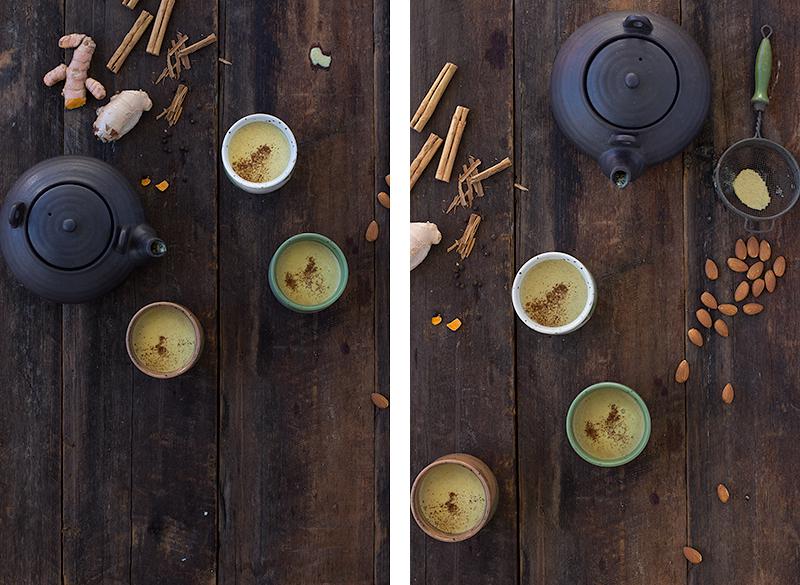 Now, the thing is, as soon as I have something I have not had before, my mind goes instantly into over-drive deciphering how to make said item of deliciousness myself. Therefore, as soon as I got back to Brisbane I set about replicated this warm cup of bliss. I didn't have a juicer to make the fresh juice extractions I could see the café were using, as one of my besties had nabbed it back from me. I also wanted a quick and easy version that I could make up on a whim.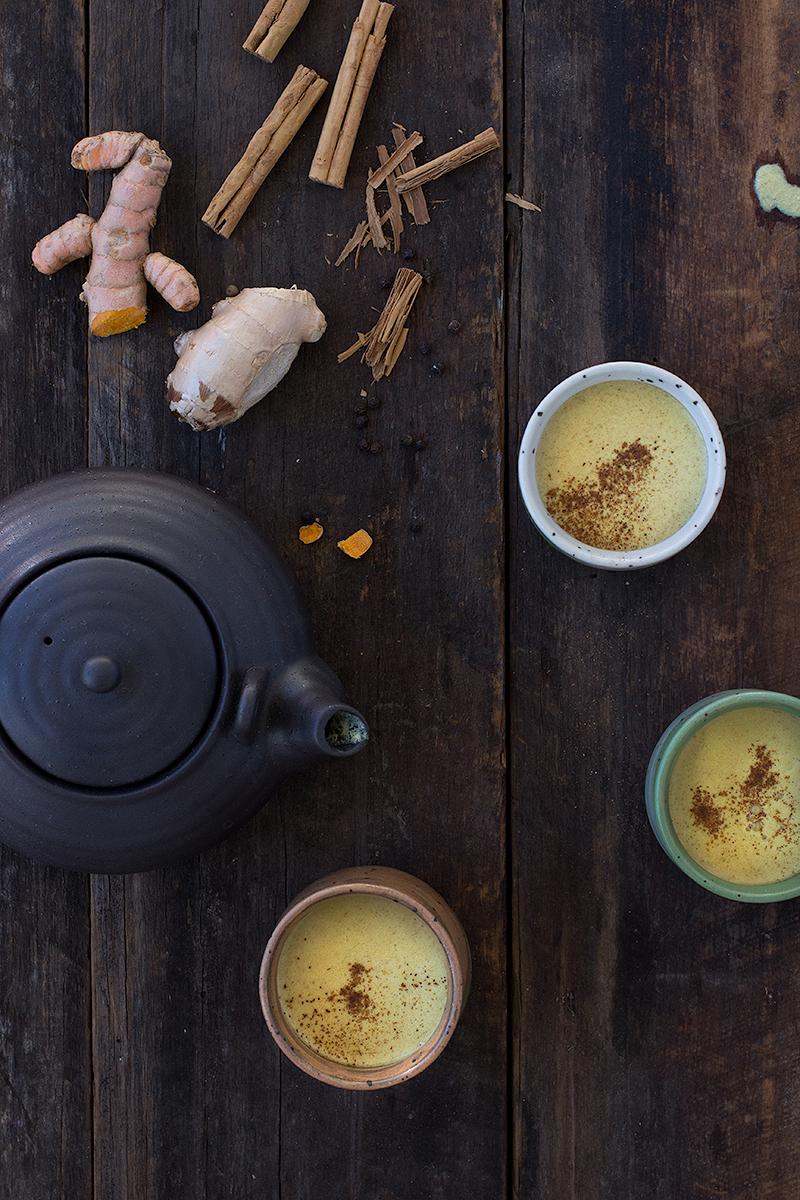 My answer to this was to throw all ingredients into the blender and whiz. Whiz away until magnificently delightful yellow hued milk was formed. Then, in was just a matter of strain and drink. Mission officially accomplished.
golden latte
serves

serves 2

preparation time

10 minutes

cooking time

nil
ingredients
2 cups homemade almond milk (or 2 cups of bought almond milk)
1 small thumb nail size piece of ginger
1 small thumb nail size piece of turmeric root ( 1 heaped teaspoon turmeric powder)
4 – 5 peppercorns, or 1/4 teaspoon ground pepper
1 cinnamon stick
honey to serve (optional)
method
If using homemade almond milk, use this recipe here subsituting almonds for cashews. There are also some wonderful almond milks on the market now that are very fresh and perfect for this latte. Othewise, you can use store bought dairy free milk of choice.
Place all ingredients in a high speed blender and blend till smooth and creamy. Then, simply pour the contents from the blender into a saucepan and use a strainer to capture any fiberous roots and spices.
Place the saucepan containing the strained milk on a low heat with the lid on, and bring to a low boil, watching carefully to ensure the pot does not boil over. (Alternatively, if you have a milk frothier you can pour the milk into this machine in batches and simply heat this way).
Take the milk off the heat and pour into mugs to serve. Top with a spinkle of cinnamon powder and add a little honey if desired.
nutritional information
Turmeric has been well studied for it's anti inflammatory, antiviral and antibacterial activity. It has also been studied in regards to it's ability to fight cancer. I personally use turmeric extensively in clinic due to these reasons. When taking turmeric as a supplement it must be in a bioavailable form to maximise absorption of its active compounds. Interestingly, when turmeric is traditionally used in curries and so forth it is often with oils and spices that naturally activate these processes.
Black pepper is rich in a compound called piperine, which increases the bioavailability of curcumin in turmeric. Piperine has the ability to inhibit certain enzyme processes, stimulate intestinal amino acid transportation of substances. It also has the ability to inhibit removal of active compounds from cells leaving them more bioavailability for us. All of these activities in unison mean that curcumin shelf life is extended within our system. Bioavailability is also affected by the type of carrier system when taking turmeric as a supplemental form. It is important to ensure the supplements you by are formulated to deliver optimal intake. (2014, R. Jager et al, Comparative absorption of curcumin formulations)
Ginger is well known for its potent anti-bacterial potential due to its gingerol content, along with anti inflammatory properties. It is also used as a digestive stimulant and natural digestive aid within the parameters of nutritional medicine. Studies have also shown that ginger is effective against Streptococcus mutans, Candida albicans, and Enterococcus faecalis (2013, Giriaju, A, Yunus, GY)
Jessica Cox is a qualified practicing Nutritionist with a Bachelor Health Science (Nutrition) and over 15 years of clinical experience. She is the founder and director JCN Clinic, published author and established recipe developer. Jessica is well respected within health and wellness space for her no fad approach and use of evidence-based nutrition.