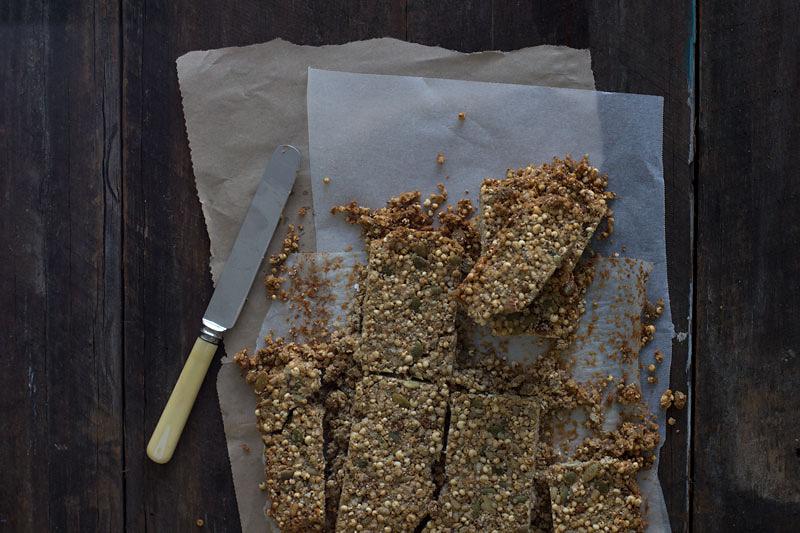 In an ideal world we would all make our own snacks for the busy week ahead, from homemade biscuits and cookies, to muesli bars, dips, crackers and muffins. But, lets be real. I know from personal experience and with the many clients I see here at the jcn clinic, that we all need some options that we can pick up on the go when time is not on our side. Therefore, I have compiled a list of some of my favourite go to snacks to purchase.
Please note this is not a sponsored post. These are snack options that I share with clients on a daily basis here at the jcn clinic.
Carman's Original Muesli Bar
Carman's muesli bars have been around for quite some time now. Personally I feel that the first Carman's bars that hit the shelves were ideal. Low in sugar, full of complex carbs, wheat free for those with intolerances, full of healthy fats and an adequate amount of nut and seed based protein. Of late its seems the new muesli bars and blends have lost the plot a little. The sugars have spiked with the addition of yoghurt and chocolate toppings and so forth. I recommend always sticking to the original muesli bar. For instance, one Carman's Original muesli bar has 25 grams of carbs with only 6 grams of this being sugar and 4.5 grams protein. Where as an Uncle Toby's muesli bar has 20grams of carbs with approx 7 grams of this being sugar and only 1.9 grams of protein.
Chic Fava Nuts
Chic Nuts and Fava Nuts are dry roasted chickpeas and broad beans that have been lightly salted or tossed with spices. They are free from any artificial flavourings and a good source of fibre and plant based protein. The sugar content is also very low. I also love that this product comes in portable snack size bags, great for the handbag!
Mrs May Snack Clusters
Another favourite that I have been recommending to clients for years. Mrs May Snack Clusters are simply nuts and seeds stuck together with a little rice malt and sea salt, however the rice malt used is negligible keeping the overall sugar content low. There is a very notable difference comparatively to many other nut and seed bars found in the health food section, which are loaded with sugar (just look at the nutritional panel for a Be Natural Bar for instance). I tend to advise clients to choose the fruit free varieties as these have the lowest sugar. For example, five Mrs May Pumpkin Crunch clusters have only 4 grams sugar, whilst providing 9 grams of protein (similar to an egg) and 11 grams of fats which are in the majority unsaturated fats.
Alpine Goat Yoghurt
Alpine goats yogurt is now available in most supermarkets. It is extremely easy on the digestion and often tolerated by most with dairy sensitiveness. It is a great source of protein and quality fats whilst being very low in sugar. I recommend either keeping a tub at work or popping some in a container and stirring through some fresh passionfruit pulp, or perhaps some cinnamon and a touch of honey.
Ryvita's
All hail the humble Ryvita. I love these as a snack option for those with wheat intolerances (they still contain gluten due to the rye). Ryvitas are a source of complex carbohydrates and are filled with sustaining fibre. They also provide a rich amount of B vitamins. Top them with your favourite nut butter or some avocado and ham or smoked salmon for some added protein. If you need to eat them on the move sandwich two together with some nut or seed butter, wrap in cling wrap and off you go.
Tamari Almonds
You can find tamari almonds in most supermarkets now. Not everyone enjoys munching on plain almonds, yet add a hit of tamari and it's a different story. Tamari is a wheat free soy sauce that provides a delicious salty flavour to the almonds. This snack is high in plant based protein and quality fats whilst being low in sugars.
Organic Protein Bar (Orginal)
So this last one is my pick for an on the go post work out snack. You know those times when its way too early to put on the blender or you just want to head out the door without any fuss.  This Organic Protein Bar  is gluten free, dairy free and egg free and contains a whopping 22 grams of protein along with 33 grams of carbs (15gm of these sugars), which is fantastic for replenishing muscle cells after an intensive resistance work out. Now, please note this is not an everyday snack for all. This bar is for those hitting the gym or HIIT workouts hard and then requiring a postwork out replenishment.
I'd love to hear from you in regards to your favourite on the go bought snack options. Please leave a comment below! xx
Jessica Cox is a qualified practicing Nutritionist with a Bachelor Health Science (Nutrition) and over 15 years of clinical experience. She is the founder and director JCN Clinic, published author and established recipe developer. Jessica is well respected within health and wellness space for her no fad approach and use of evidence-based nutrition.