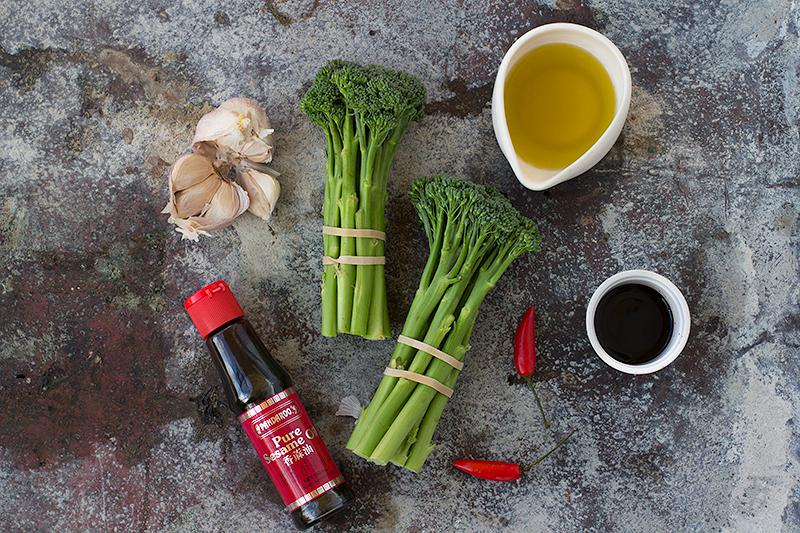 Its easy to get swayed by filling the blog with scrumptious baked goods and enticing goodies, after all, who doesn't like a little somethin' sweet? Sometimes you have to rein it back in though and think about the mid-week dishes that also deserve their time in the spot light. Realistically it's these mid-week meals that get as from A-B, keeping us nourished and happy after a busy day at work.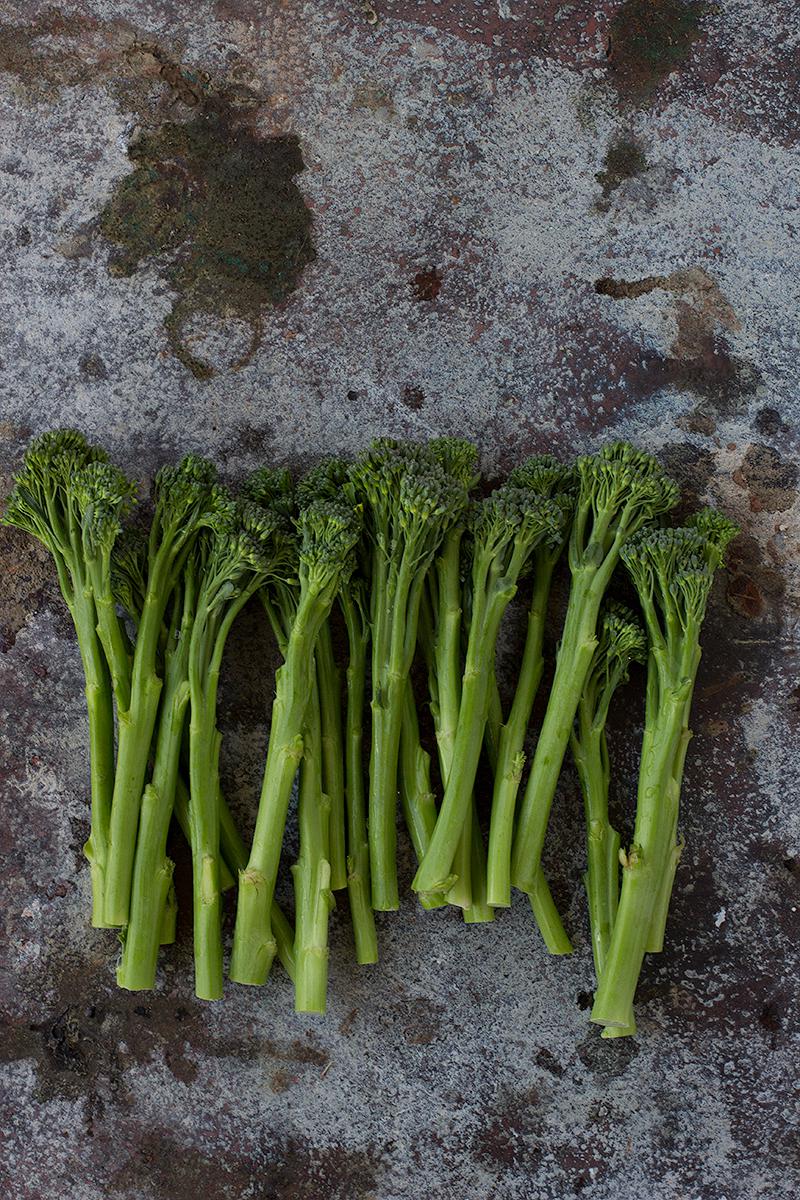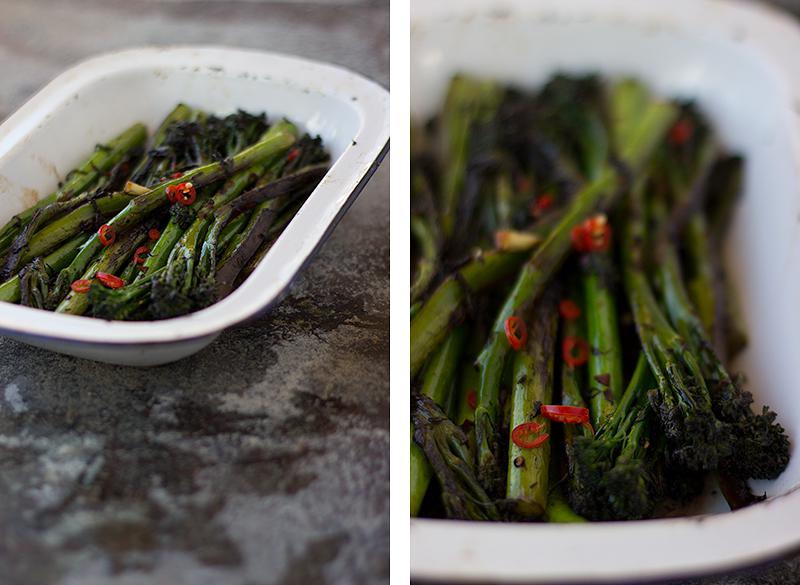 What I love most about this pan-fried tamari and sesame broccolini (besides the taste) is how quick and easy it is. Lately I've been doing some insane work hours, then getting home and cooking dinner as my hubby is busy working on the house. Sometimes I text ahead with instructions. They have to be precise though, otherwise he's brain explodes…ie.
Me "can you pop some sweet potato and beetroot in the oven to roast".
Him " what size should I cut them, exactly?"
or..
Me "can you coat the chicken in sumac and put it in the oven".
10 minutes later, him… " pulled the cupboard apart and there is no sumac!!! **insert angry words**
Me "it's on the kitchen bench" (in front of your face).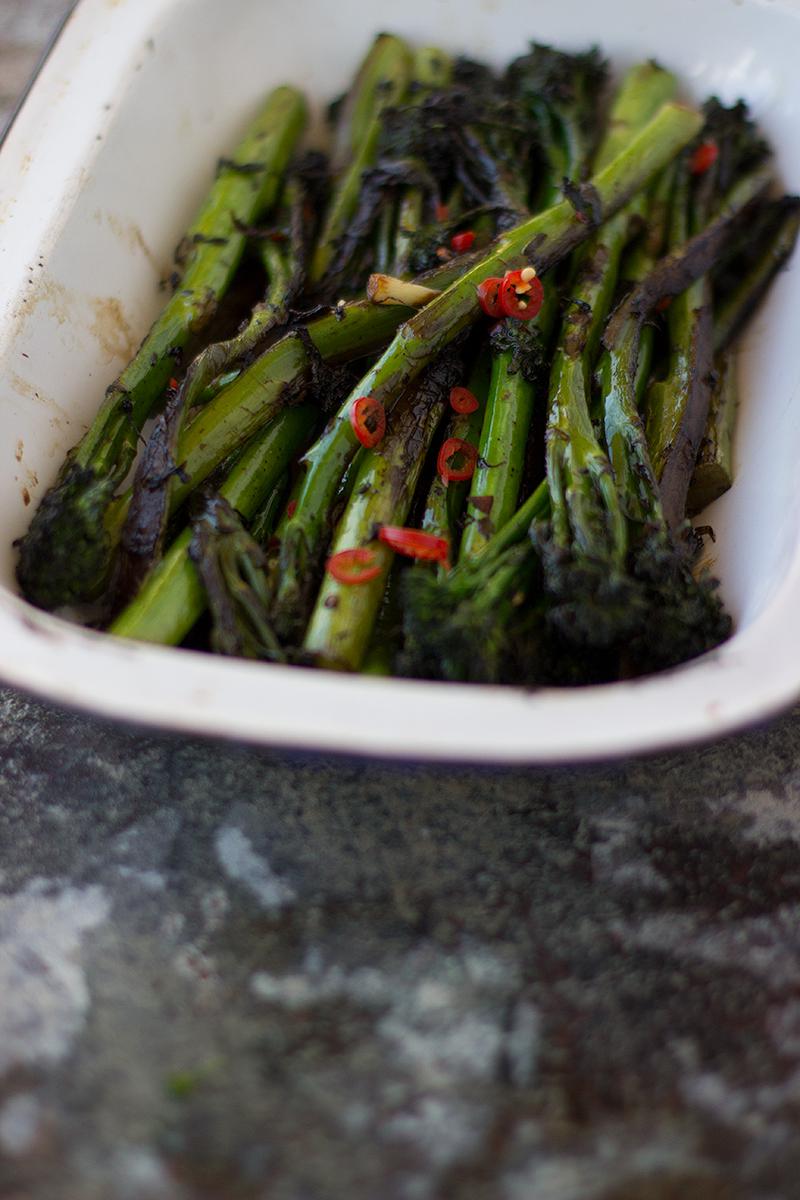 So, back to late nights.
What I love about this dish is that I can come in the door at 730ish, pop this broccolini on to cook with some meat in another pan (and ideally some sweet potato and potato pre roasting in the oven if all has gone well) and we are sitting down to eat in 15 minutes tops ready to devour.
I also love to cook up extra of this broccolini and use it for my breakfast with some fried or scrambled eggs on toast. Often our greens at breakfast are limited to baby spinach, but there are so many other options that can be used to jazz up the palette and bring more nutrition to the table.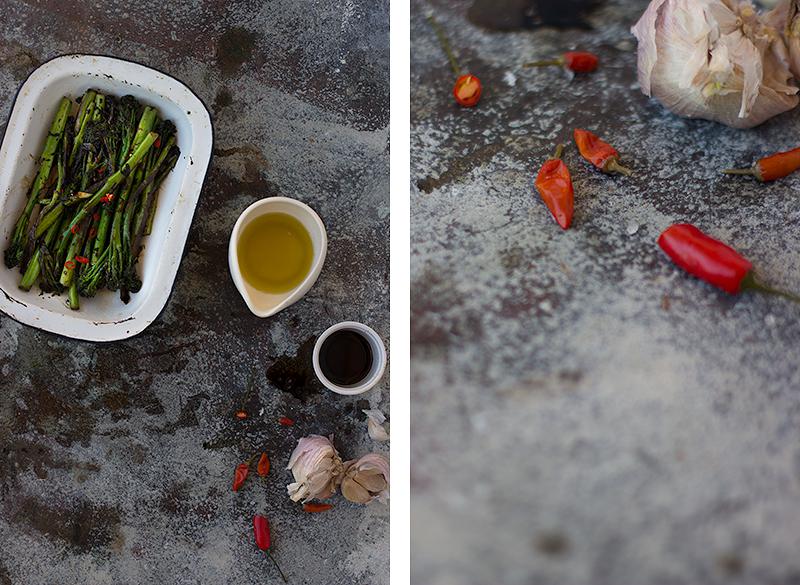 pan fried tamari & sesame broccolini
serves

serves 2 people as a side

preparation time

5 minutes

cooking time

10 minutes
ingredients
2 bunches of broccolini
1 clove garlic, crushed
1 tablespoon tamari + 2 teaspoons
1 small red chilli, finely sliced
1 tablespoon olive oil
cracked pepper
2 teaspoons sesame oil
method
Prepare your broccolini by slicing any thick stemmed pieces down the middle to ensure the majority of the broccolini is around the same thickness.
Heat a large frying pan to a high heat. Add in half of the olive oil and then add the broccolini. Toss well in the olive oil coating all the broccolini as best as you can. Over the next 5 – 7 minutes continue to toss the broccolini with some tongs every 1 -2 minutes to ensure that the broccolini browns nicely all over. The idea is to start really roasting the broccolini in the pan and creating browned and caramelised pieces.
After around 5 minutes add in 1 tablespoon of tamari being careful as you do, as it will spit a little. Add in the finely sliced chilli. Toss the broccolini and chilli well in the tamari and add the other half of the olive oil to loosen the tamari that will stick to the bottom of the pan. Season well with cracked pepper.
After another 2 minutes the brocollini should be nice and sticky and tender, though not too soft. In the final minute add in the crushed garlic and toss through (this ensures that the garlic stays nice and aromatic and does not go acrid) and then finally the sesame oil just before pulling off the heat.
Serve whist still hot and drizzle with a little more sesame oil if desired.
nutritional information
Broccolini is hybrid of broccoli and the chinese vegetable kai-lan. It tends to have a naturally sweeter flavour than broccoli and is more tender and delicate. Broccolini is part of the Brassica vegetable family, known to be rich in glucosinolates, sulfur- and nitrogen-containing secondary metabolites (by products of the digestion of brassica vegetables within the body). Cooking the broccolini till just tender is preferential. The lovely textural crunch will still be there along with more of the wonderful nutrients being sustained. Studies have in fact shown that lighter methods of cooking will maintain antioxidant status.
Brocollini is super rich in indoles, a phytochemical compound known for its ability to down regulate production of 'bad oestrogens' and up regulate production of 'good oestrogens'. Indoles therefore not only play an important part in everyday hormonal health, but also play an important role in the prevention of breast, prostate and cervical cancer. (Fowke, JH et al, 2000)
Broccolini is also rich in sulphoranes (produced from glucoraphane in the broccolini), which again have been shown to exhibit anticancer activity along with helping rid the body of helicobacter pylori ( a type of bacteria that can cause digestive issues). (D. Njamen et al, 2014)