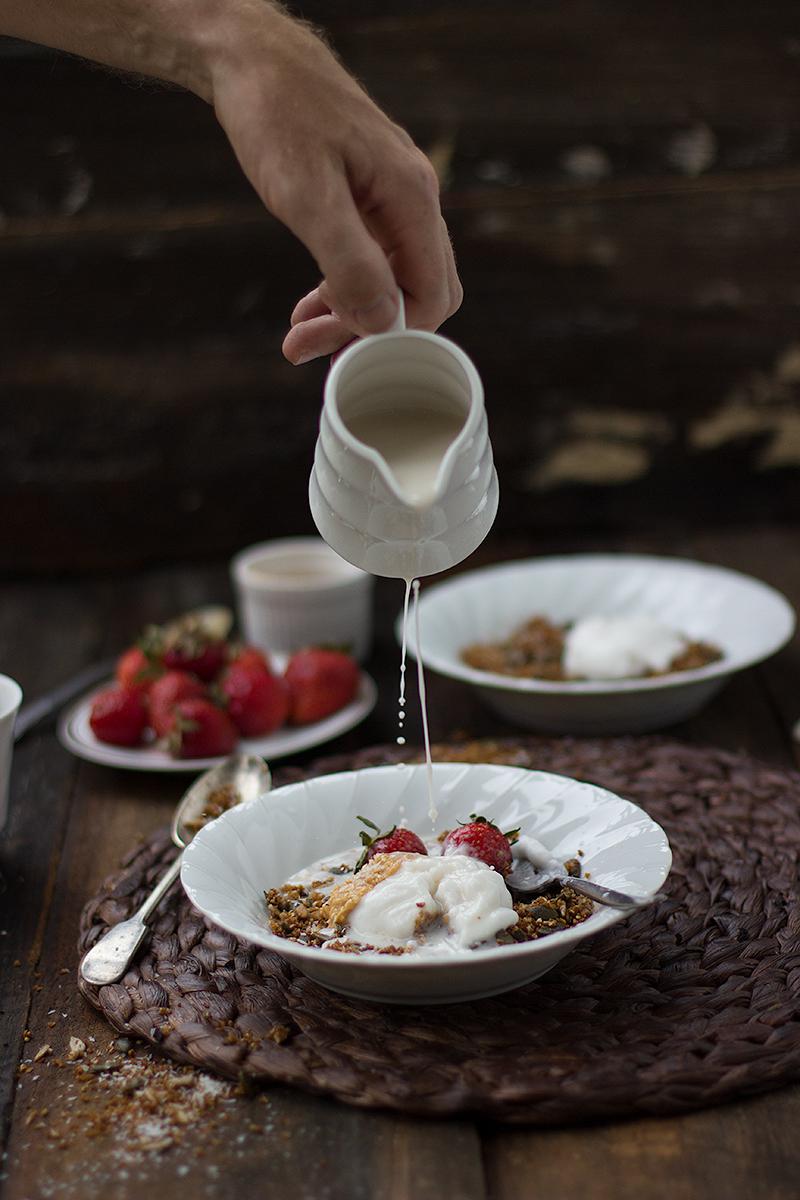 Do you need to go dairy free?
If so, how do you incorporate a dairy free lifestyle into your everyday life? Consulting with a professional is always preferential, however in this easy to follow booklet I have outlined for you some tell tail signs that you or a family member may be struggling with dairy.
Once you have established that dairy in problematic, the next important and often most frustrating aspect is how to make the switch to a dairy free lifestyle. What do you use instead of milk, or yoghurt for that matter? How do you adapt your baking? This booklet outlines the most common alternatives, what to look for nutritionally and the majority of common brands that you will find in supermarkets (Australian supermarkets).
Lastly, but certainly not least this dairy free booklet provides you with a comprehensive calcium content table highlighting which foods contain calcium outside of dairy produce, alongside recommended daily intake guidelines for you and your family.
You can purchase your 'how to tell if you have a dairy intolerance + your easy guide to a dairy free lifestyle' booklet for just $3.50 AUD below by clicking on the 'buy now' button. %20BUY%20NOW">

Either save your booklet and use as a go to guide on your phone or tablet, or print out and use as a go to reference on your fridge! Either way this booklet will be your helping hand to a dairy free lifestyle.
Jessica Cox is a qualified practicing Nutritionist with a Bachelor Health Science (Nutrition) and over 15 years of clinical experience. She is the founder and director JCN Clinic, published author and established recipe developer. Jessica is well respected within health and wellness space for her no fad approach and use of evidence-based nutrition.