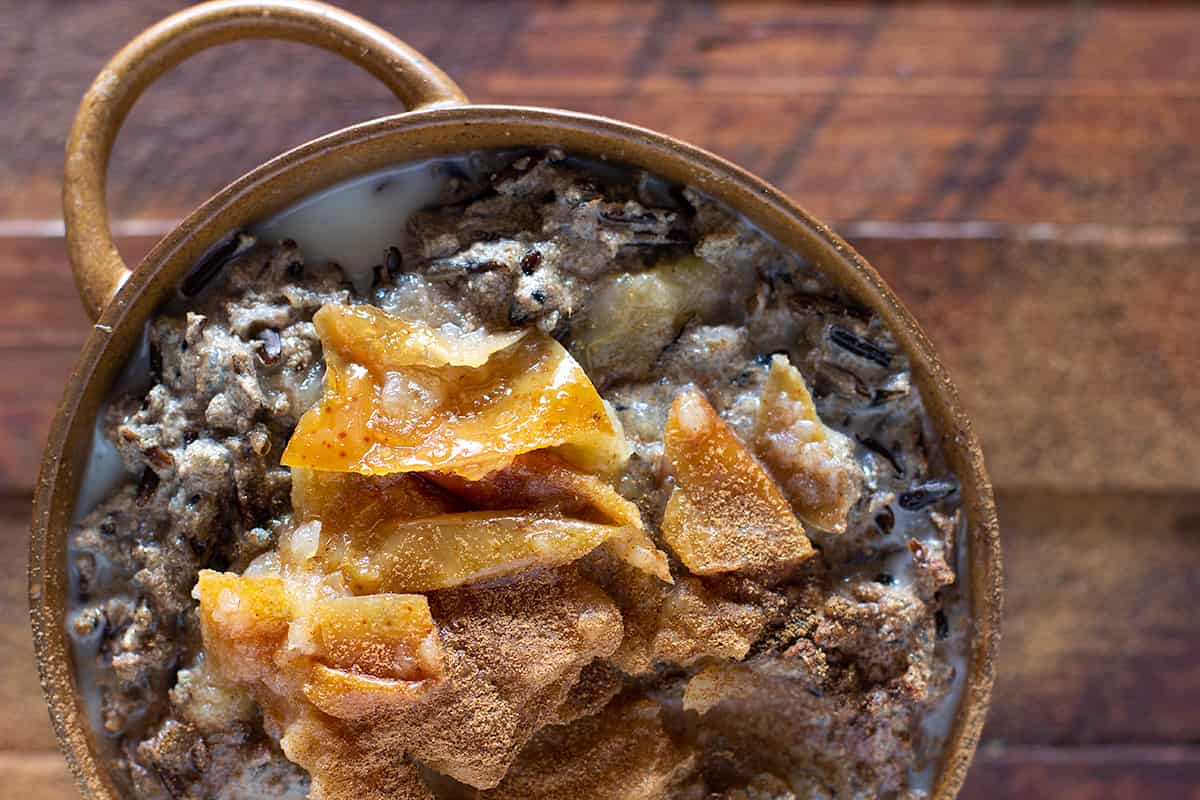 I've wanted to make a recipe using wild rice for some time now. The thing with wild rice is that it's a little more obscure like millet, amaranth and teff.  It tends to sit on the outside of the circle of what most people are comfortable with using in their kitchen. Alternatively quinoa and buckwheat have become so mainstream now that you will find them in the health food isle of most supermarkets here in Australia, but grains like wild rice and so forth need to be hunted down in health food shops and bulk food stores., which I find deters the average person.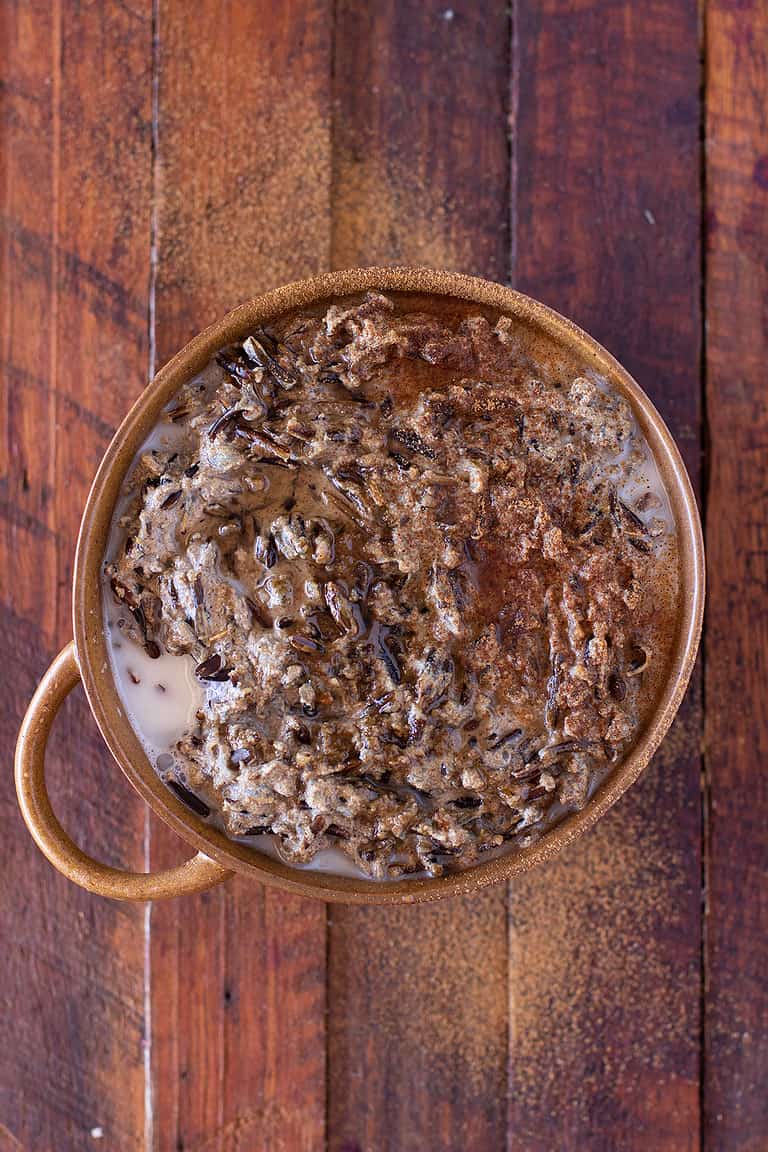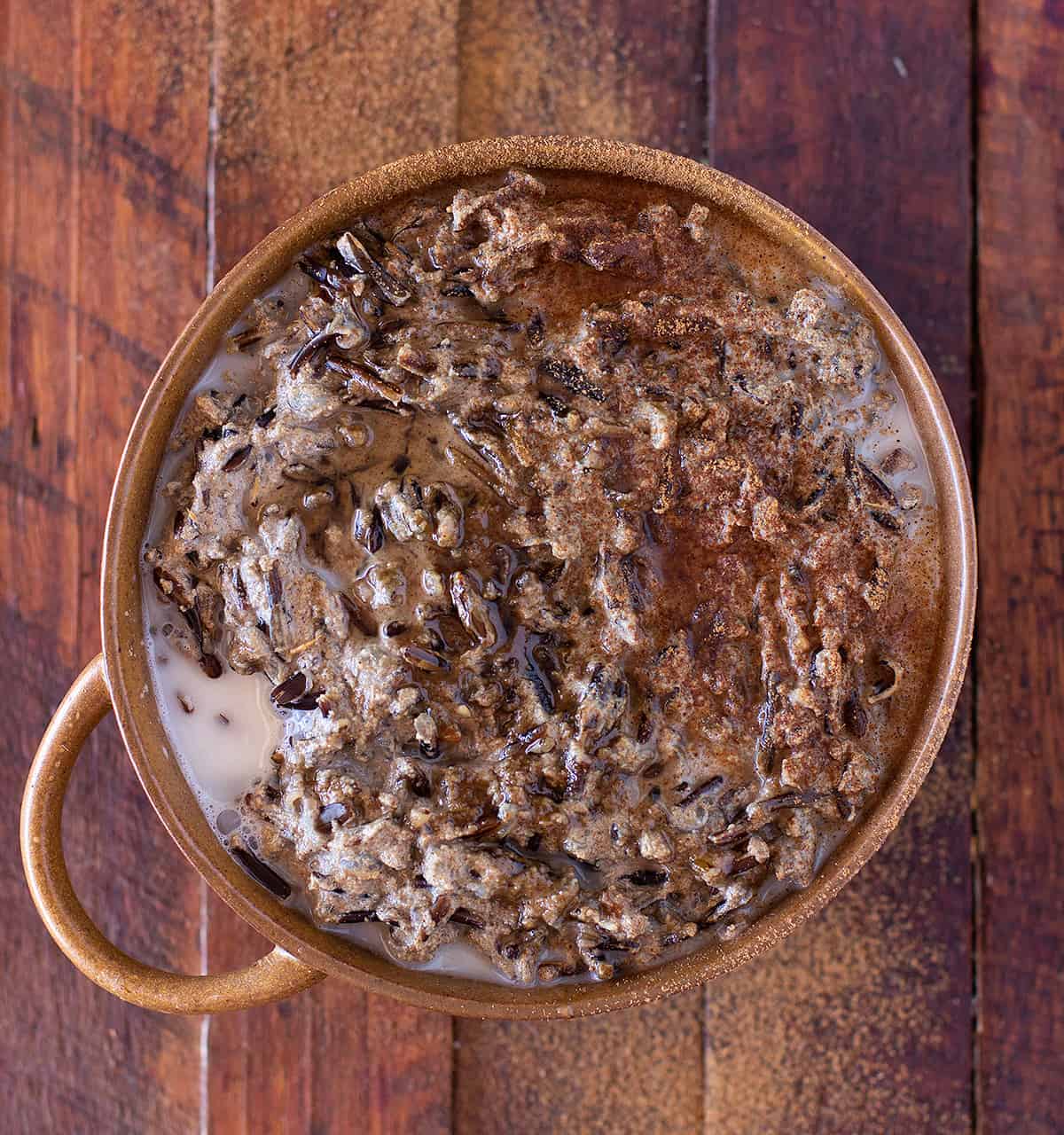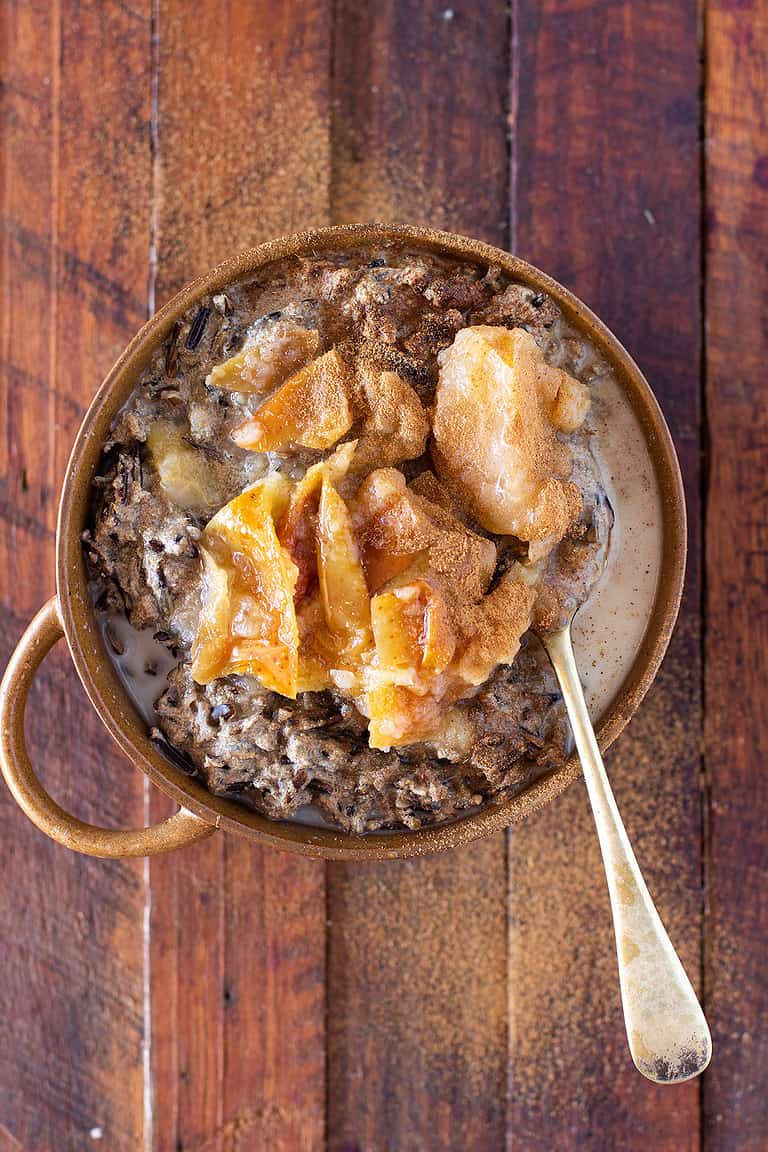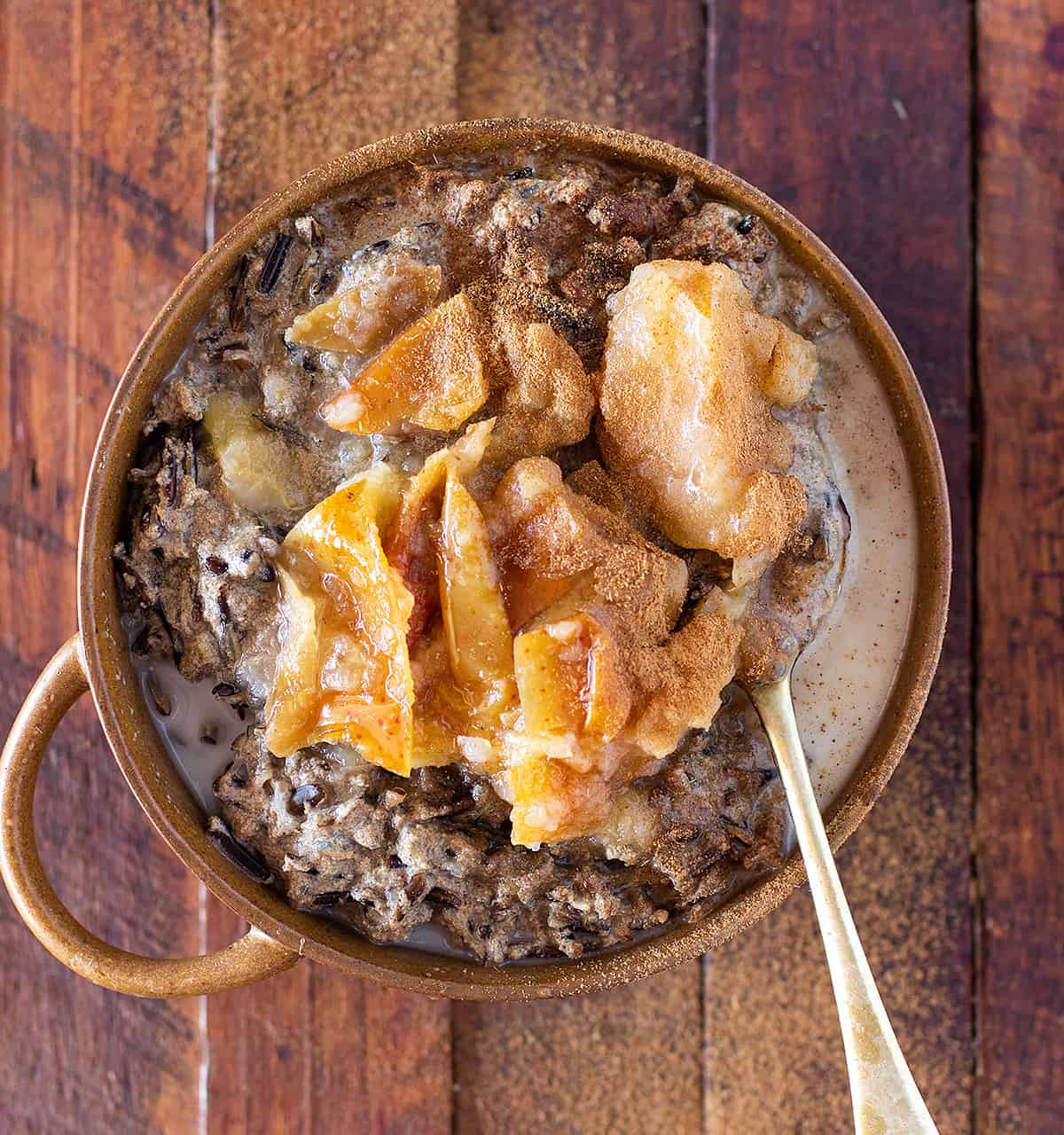 I'm not sure why we have such trepidation about cooking with new ingredients. Is it the fear of ruining it? Or perhaps it's a fear of not liking it and the meal being a 'waste'. The irony is however how do we ever know if we don't like something if we don't try it? How do we know if we will struggle to cook it if we don't try? I feel like new foods are a metaphor for how we approach life sometimes. We can stay inside our comfort zones and not try new things or we can step outside the box and explore new experiences. Fearful at times yes, but how do we identify if something is not for us if we never try?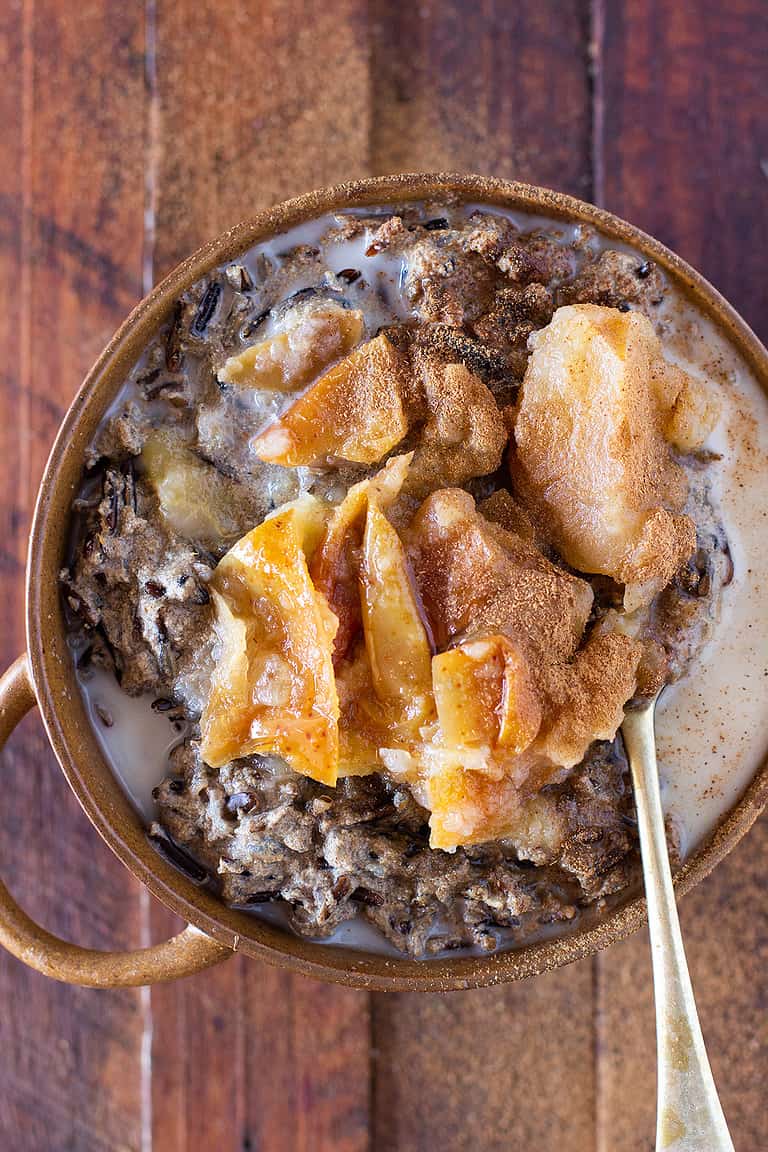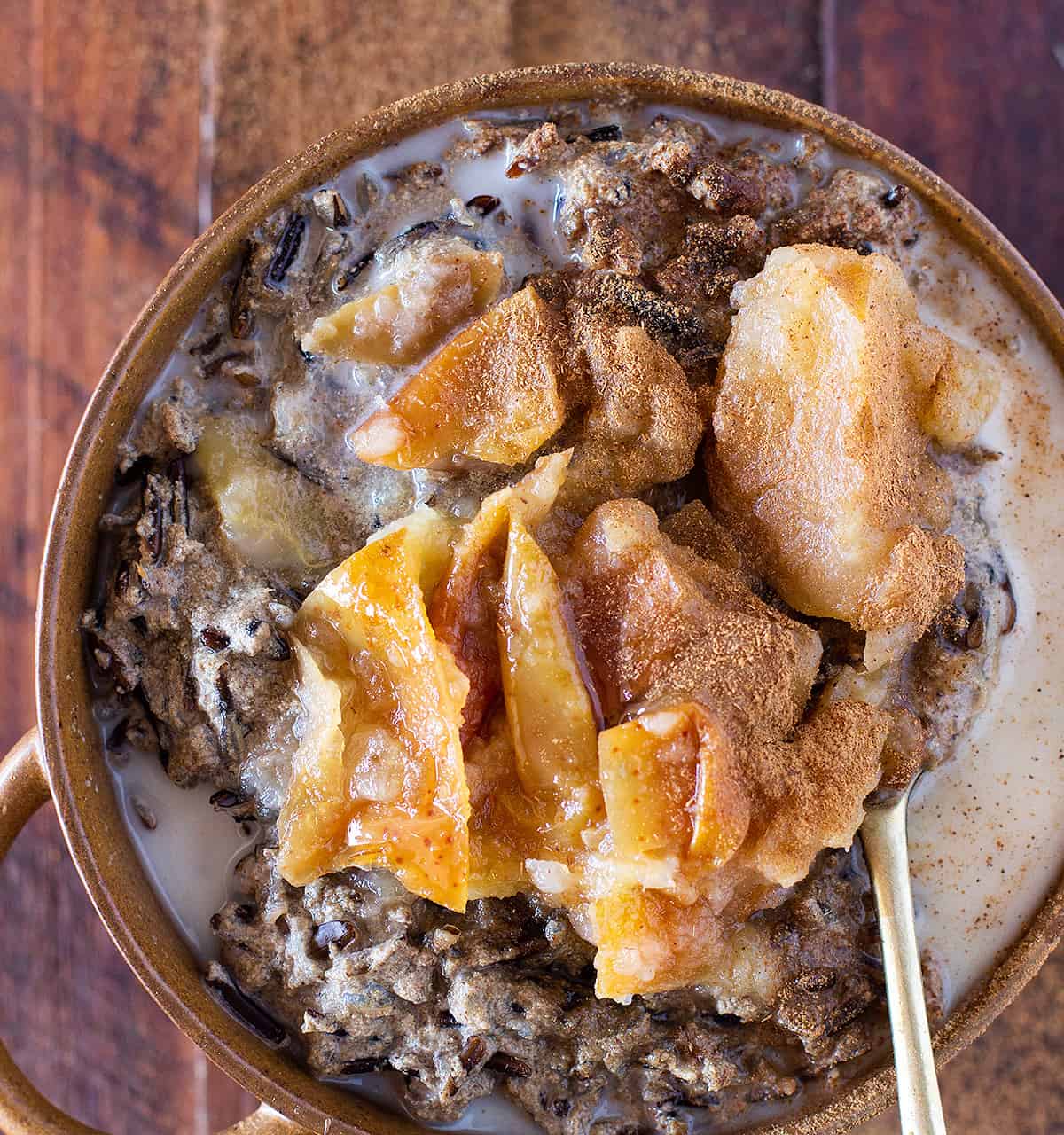 Often trying something new requires a level of comfort in what might happen, what one can expect. This level of perceived fear seems to help somewhat. Human beings function better if they know there is the chance of something going wrong rather than just the abyss of the unknown. I remember reading about a study where participants chose to be have an electric shock administered by pushing a button themselves rather than pushing a button that had a 50% chance of administering the same shock or not. It demonstrated that humans desire to have control within the confines of a stressful situation or circumstances.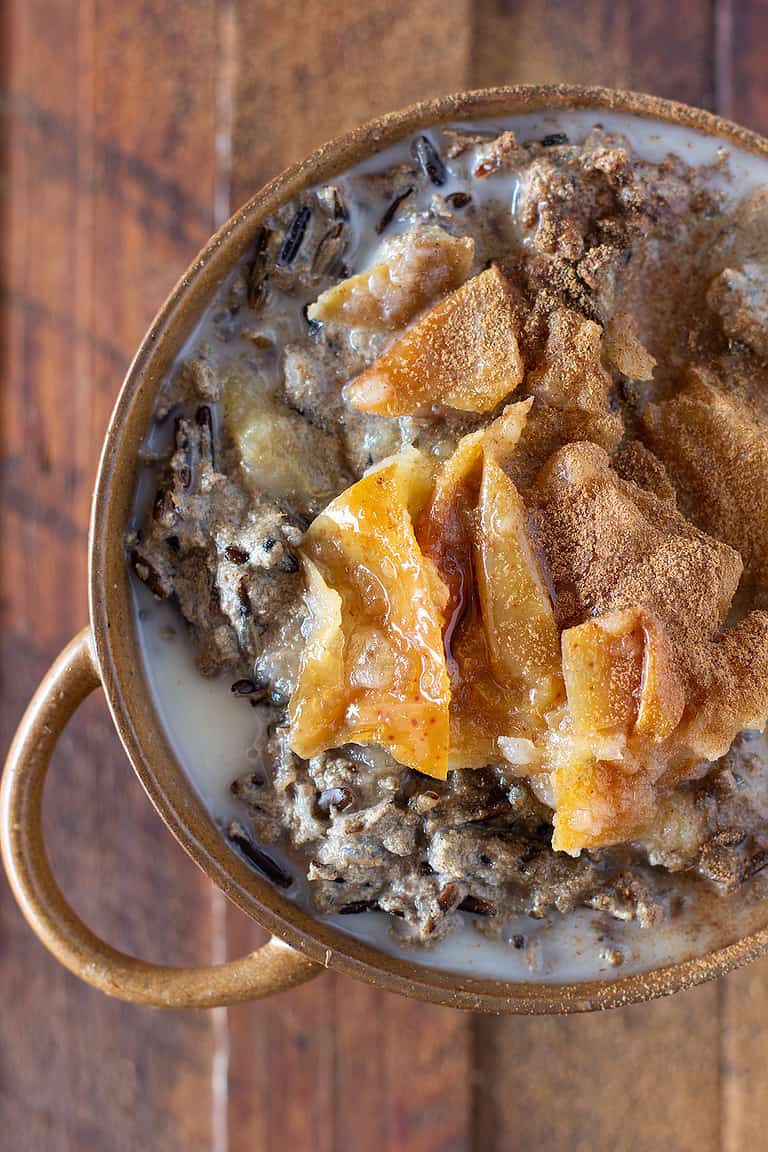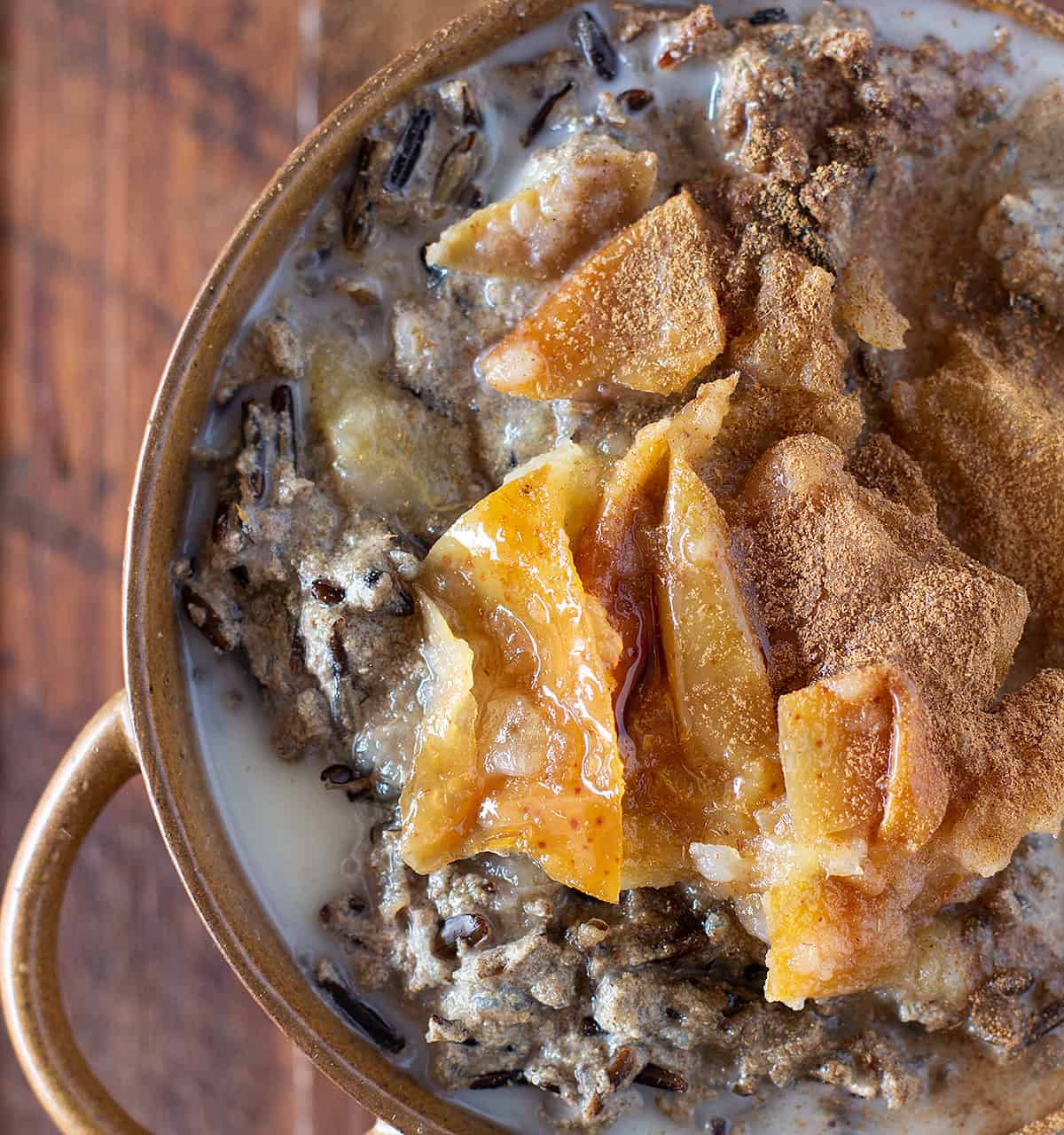 So my role here is to break down the perceived fear around cooking wild rice. Not as treacherous as an electrocution but still enough fear associated with it for people to leave it on the shelf with a 'I'm not sure what to do with that so I'll leave it right there thank you very much' approach. I want you instead to embrace that foreign looking grain or vegetable or fruit for that matter with a sense of  ' I might enjoy this!' 'It might actually add something new and exciting to the hum drum of my current food intake, how cool would that be!'
I also should state for the record for any keyboard warriors out there that for the sake of ease I am referring to wild rice as a grain. Wild rice is actually not technically a grain. It's essentially a grass seed and therefore for those with sensitive digestive systems it is often tolerated well. You can read more about the nutritional value of wild rice below in the nutritional information section.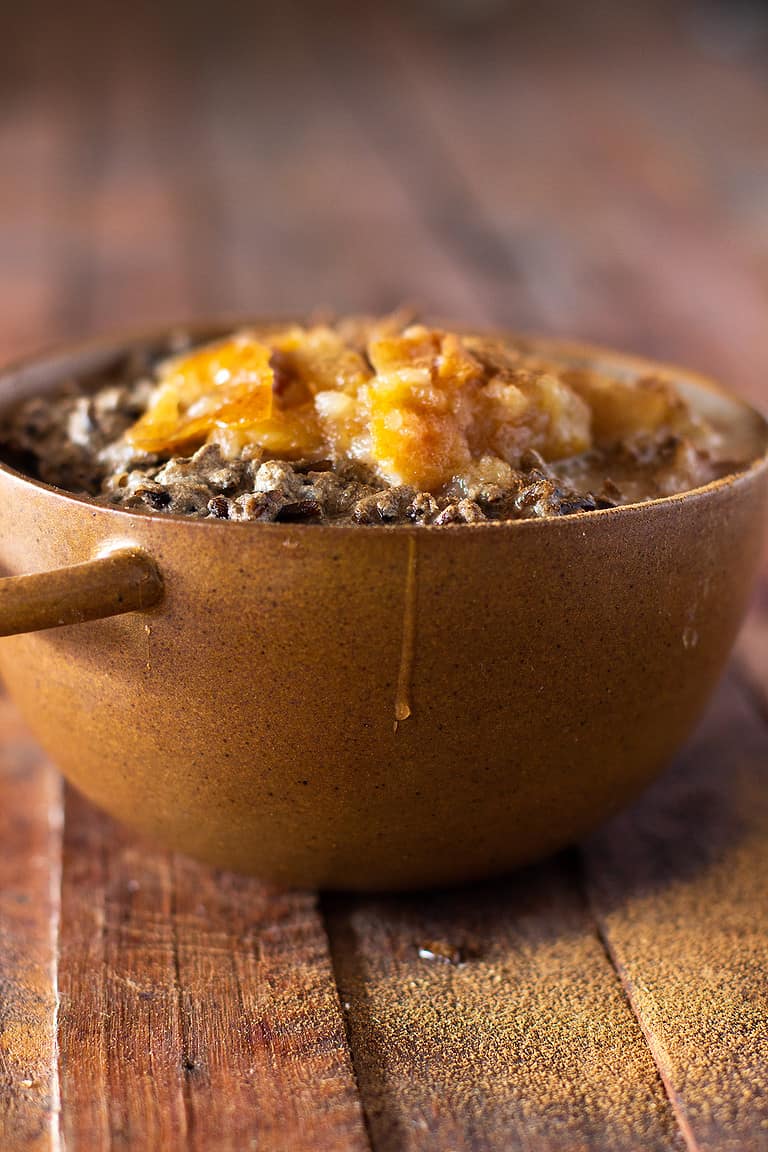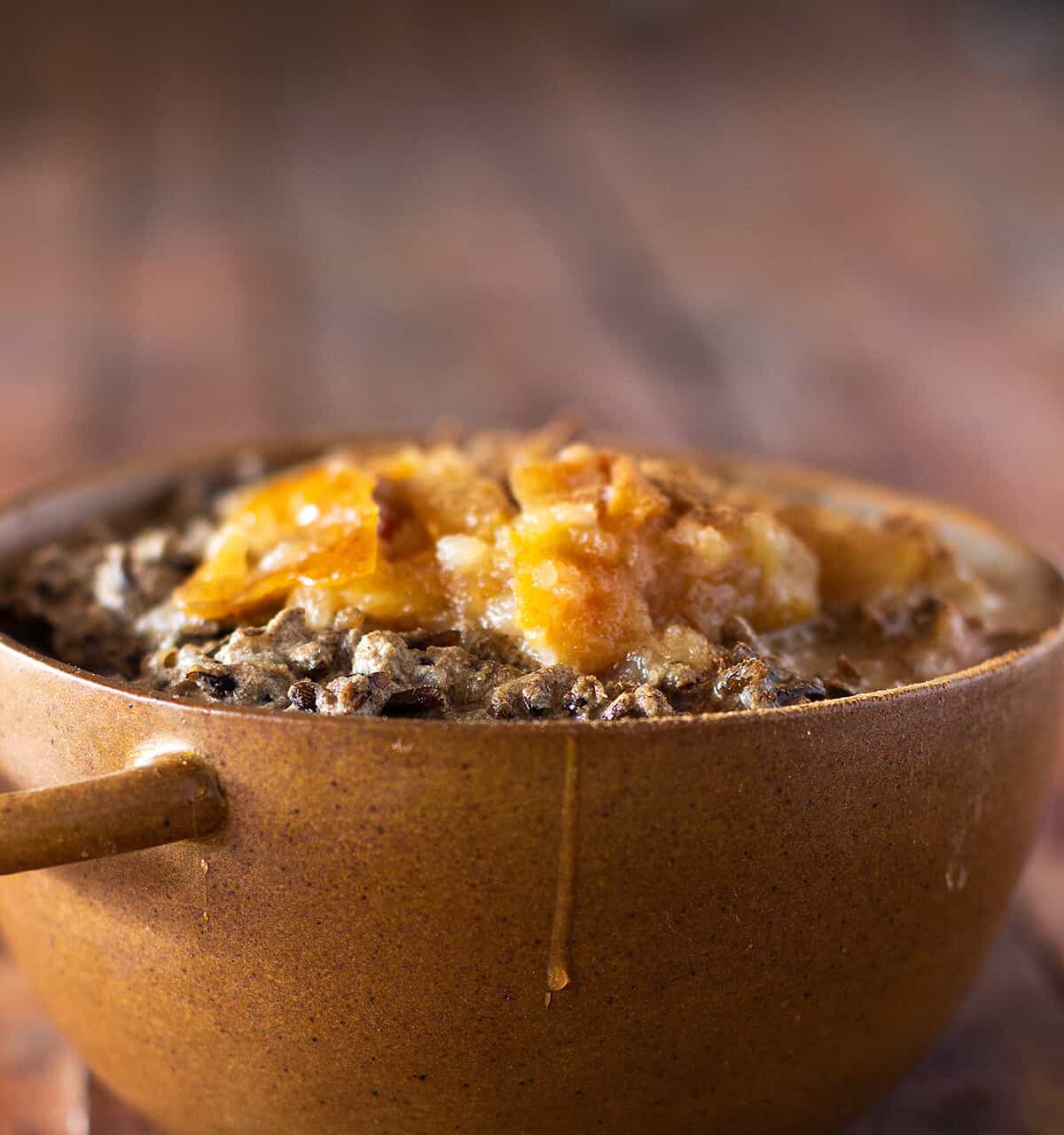 Hopefully this post and recipe leaves you with a sense of going forth and seizing a new ingredient with vigour. Why not this weekend step outside your comfort zone and make a recipe have not made before, but also one that sees you enjoy an entirely new, exciting ingredient. After all, what's the worst that can happen?
wild rice 'batch cooked' porridge
serves

makes 4 – 6 serves

preparation time

10 – 15 minutes

cooking time

60 minutes
ingredients
1/2 cup wild rice
3 cups water
1/3 cup pumpkin seeds (pepita's) – I love the Victorian grown ones
3.5 teaspoons ground cinnamon
2 teaspoons ground cardamon
1/4 teaspoon salt
4 teaspoons honey ( or extra to taste)
// topping suggestions //
stewed apple
extra warmed plant based milk
cinnamon & hemp seeds
almond butter
method
Place the wild rice in a sieve and rinse well under the tap. Place rinsed wild rice in a saucepan and add 1.5 cups water. Bring to the boil and turn to a simmer. Leave to simmer on a low heat for 40 – 45 minutes, or until grain is tender and the black rice splits open (Note that if you are using pre-soaked wild rice this time for cooking will be less).
Once cooked, drain through a sieve and rinse well again. Set aside.
Make your pumpkin seed milk by placing the pumpkin seeds, remaining 1.5 cups of water, cinnamon, ground cardamom, salt and honey in a blender and blending till smooth and creamy.
Place the cooked wild rice in saucepan and pour in the pumpkin seed milk. Bring to the boil and leave to simmer for 5 – 10 minutes. If you need more liquid just add a touch more water or some nut milk.
At this point, you can allow the wild rice porridge to cool and place in a container in the fridge for breakfasts in the coming days. When reheating just add some more water or nut milk to loosen.
To serve, scoop the wild rice porridge into serving bowls and top with warmed nut milk of choice, cinnamon and seasonal fruit.
Store leftovers or batch cooked wild rice porridge in an air tight container in the fridge for 4 – 5 days, then freeze.
nutritional information
Half a cup of cooked wild rice provides a bit over 3.5 grams protein, which is higher than other forms of rice. However this is still on the low side of protein requirements for a meal, so the porridge does need some protein boosting as part of a meal. Here this is done with the addition of the pumpkin seeds and the suggested toppings. Wild rice is high in folate and B6, manganese, zinc, phosphorous and copper. Its nutrient profile reads like a supplement for blood super regulation, liver and hormone support showing how soundly it can be incorporated into the diet for medicinal benefits.
Pumpkin seeds (pepitas) are one of the highest plant based sources of zinc. Zinc is used in hundreds of enzymatic pathways in the body. It is paramount for a healthy immune system, skin and hormonal health. Adequate zinc levels are also vital for fertility in males.
Like what you're seeing? Subscribe for new recipes and nutrition tips every week!
Jessica Cox is a qualified practicing Nutritionist with a Bachelor Health Science (Nutrition) and over 15 years of clinical experience. She is the founder and director JCN Clinic, published author and established recipe developer. Jessica is well respected within health and wellness space for her no fad approach and use of evidence-based nutrition.