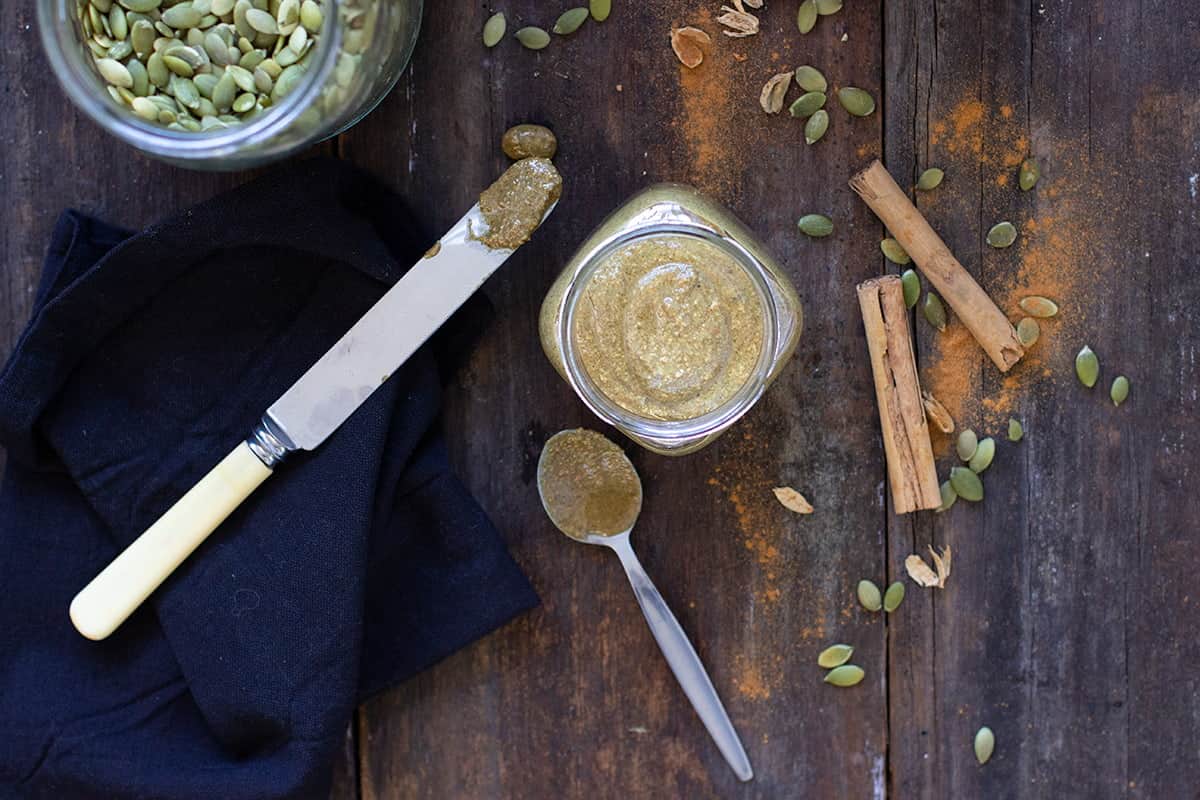 One of my (many) favourite foodie things is nut and seed butters. Their lusciousness and buttery ways never cease to excite my palette. I love they way when adorned on top of hot dishes such as warmed oats, pancakes or hot toast they ooze and melt with their sexy oils waywardly. I also love that each nut or seed in packed with its on multi mineral hit of star minerals, a unique little package different each time to its sister nut or seed.
Its no big secret that I have a slight obsession with tahini. Ground sesame seeds will always be my true and faithful love when it comes to nut and seed butters. Tahini is my Jake Gyllenhaal (I hope my fiancé doesn't read this). However, like all good things you need to mix it up or you can get complacent or a little ho hum about the same old, same old, day in and day out (although would one ever tire of Jake Gyllenhaal? Now there is a question).
Okay, back to the butter. These days there is just about every nut butter under the sun on the market in health food stores, and they are also slowly filtering their way into the supermarket aisles. Seed based butters however are a little harder to come by. When you do find a pure seed based butter they are exuberant in price which is ironic given that seeds are cheaper than nuts in their original form.
This chai pumpkin seed butter can be used as a base for adding other flavours to make it sweeter, and perhaps a little more decadent if you so choose. Think of a chocolate chai spread with the addition of raw cacao, or a maple chai spread with a good drizzle of maple syrup. For today's recipe, I have simply chosen to infuse the chai flavour with vanilla to keep the sweetness mellow and traditiona to the chai flavour.
The making of this chai pumpkin seed butter was inspired by The Edible Perspective in which the lovely Ashley uses almonds as a base.
chai pumpkin seed butter
serves

makes 1 cup

preparation time

10 minutes

cooking time

10 minutes
ingredients
1 cup pumpkin seeds (pepitas)
1 teaspoon unrefined coconut oil (plus 2 tablespoons)
1 1/2 teaspoons cinnamon
6 cloves (or 1/2 teaspoon ground cloves)
6 green cardamom pods (or 1/2 teaspoon ground cardamom)
2 teaspoons vanilla extract
method
Pre heat your oven to 170c. If using whole cardamom and cloves, pound them to a powder in your mortar and pestle. Place the pumpkin seeds on a baking tray and toss with the cinnamon, cloves, cardamom and 1 teaspoon of coconut oil. Place in the oven and dry roast for around 10 minutes, checking to make sure they do not burn.
Remove toasted pumpkin seeds and place in a blender and blend to a meal. Add in vanilla extract and 2 tablespoons of coconut oil and blend well until a paste is formed. Please note that if you own a vitamix (or similar high powered blender), you may not need to add the coconut oil here.
Spoon into a jar, seal well and store in the fridge.
Enjoy this chai pumpkin seed butter spooned on to, or stirred through porridge, dolloped on top of pancakes or simply spread on toast, crackers or fruit as a snack.
nutritional information for chai pumpkin seed butter
Pumpkin seeds (pepitas) are one of the highest plant based sources of zinc. Zinc is used in hundreds of enzymatic pathways in the body. It is paramount for a healthy immune system, skin and hormonal health. Adequate zinc levels are also vital for fertility in males.
Chai based spices such as cinnamon, cloves and cardamom have potent anti microbial qualities. Use them in cooking and beverages not only for their gorgeous sweet earthy flavours, but also for their ability to rid the body of detrimental bacteria.
This chai pumpkin seed butter can also be adapted to suit any nut or seed base that you may prefer. It would be delicious with almost any base, however stand outs would be almonds, brazil nuts and pecans.
Jessica Cox is a qualified practicing Nutritionist with a Bachelor Health Science (Nutrition) and over 15 years of clinical experience. She is the founder and director JCN Clinic, published author and established recipe developer. Jessica is well respected within health and wellness space for her no fad approach and use of evidence-based nutrition.