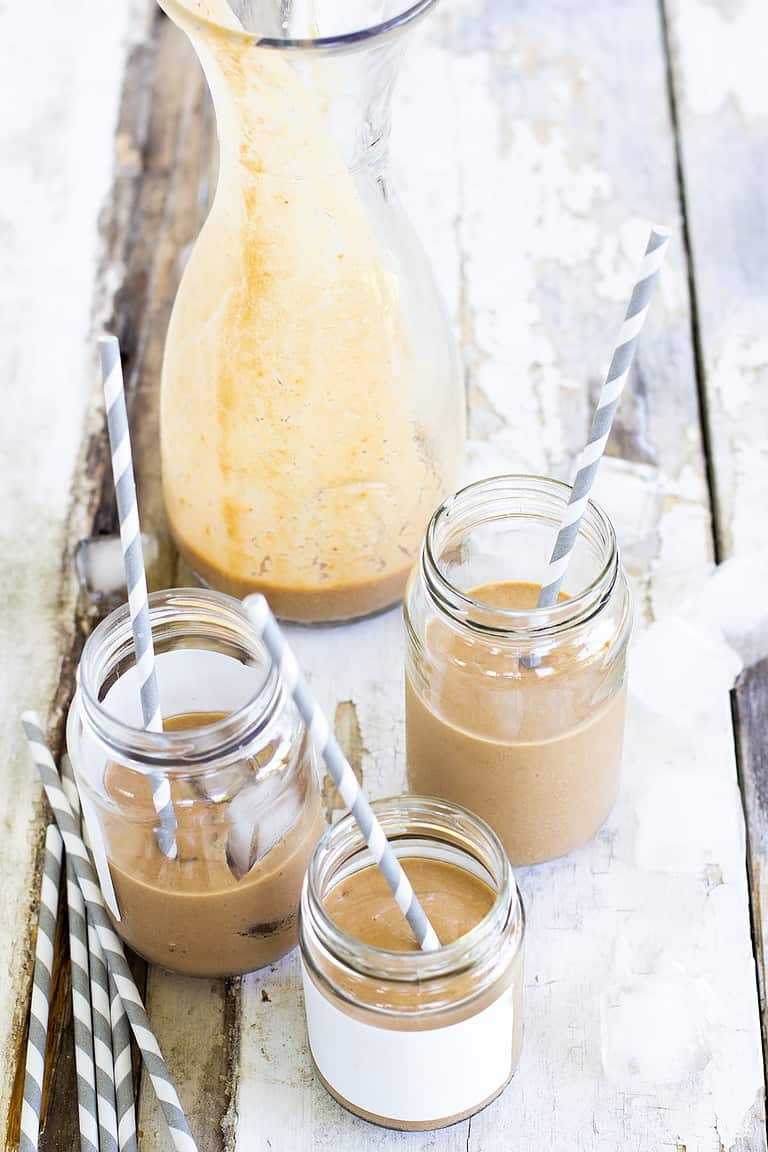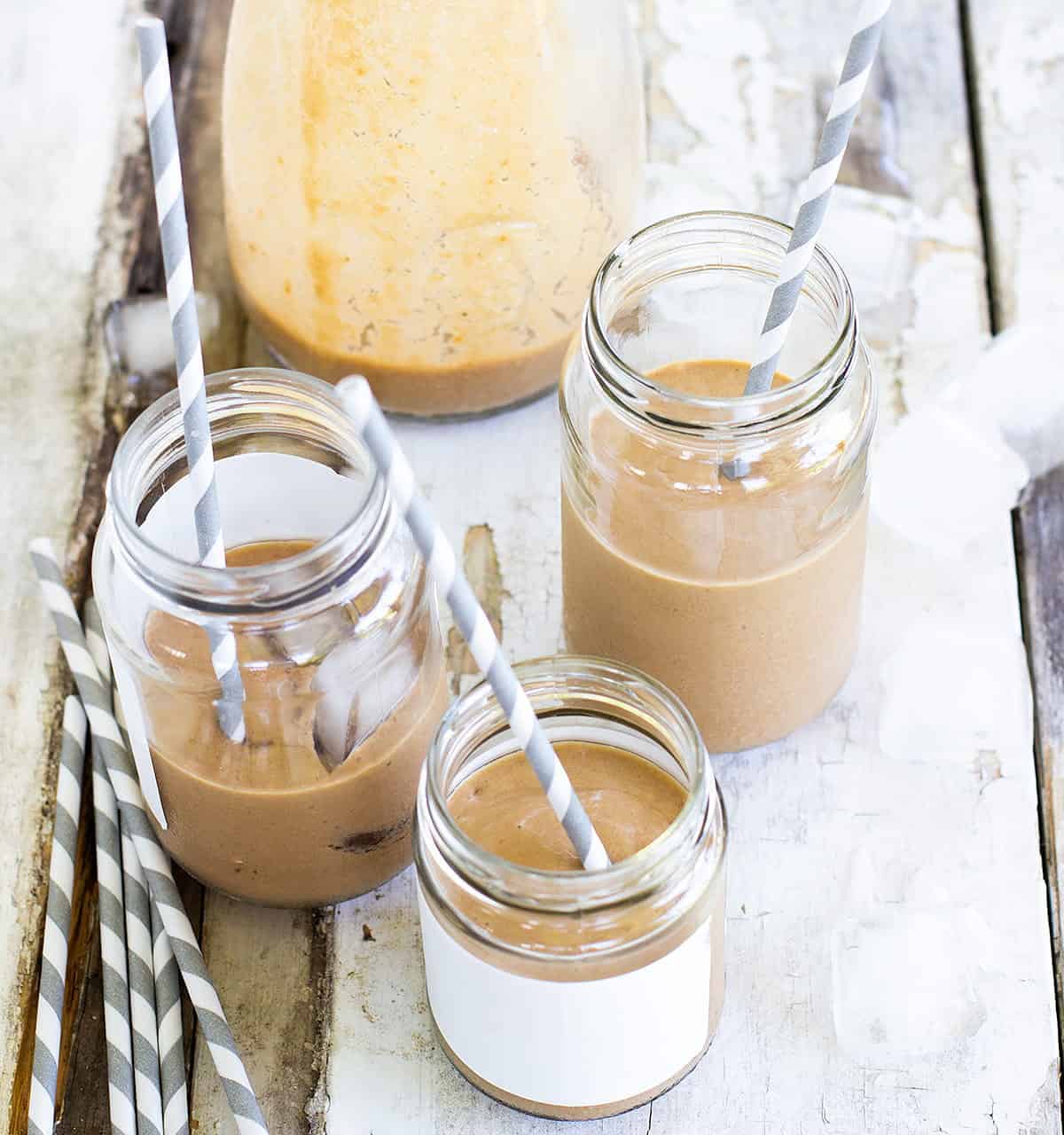 This fruity chocolate frappe is absolutely spot-on for the hot weather we are currently experiencing. The frozen banana whips up like ice-cream and creates a luscious drink that pours into the glass all lovely and chocolatey. The apricot brings lovely sweetness and cuts the need for any added sugars of sorts. Enjoy this fruity chocolate frappe as a mid or afternoon snack, or even as breakfast with a piece of grainy toast spread with your favourite toppings.
fruity chocolate frappe recipe
serves

2 people

preparation time

5 minutes

cooking time

nil
ingredients
1 large frozen banana
2 apricots, pips removed
1/2 avocado
generous handful of ice
4 heaped teaspoons cacao (or cocoa)
2/3 cup water
2/3 cup milk of choice
dash vanilla extract
method
Place all ingredients in a blender and blend till thick and creamy. If you desire a less thick frappe like consistency then simply add more liquid.
Pour into large glasses and enjoy while still icy and cold.
nutritional information for fruity chocolate frappe
Apricots are rich in vitamin A and C and potassium. Potassium helps keep cellular fluid balanced and plays an important role in blood pressure and heart health.
Experiment with adding other tropical fruit instead (or in addition) to apricot such as mango or nectarines. Fresh berries would also be delicious!
If using soy milk in your frappe, use a soy that is made from soy bean extract instead of soy protein isolate. Also check your soy for added sugars. Many brands do this and it is simply not needed.
Avocado adds luscious creaminess to this smoothie without the addition of dairy. Avocado is also rich in mono unsaturated fats and vitamin B5.
Jessica Cox is a qualified practicing Nutritionist with a Bachelor Health Science (Nutrition) and over 15 years of clinical experience. She is the founder and director JCN Clinic, published author and established recipe developer. Jessica is well respected within health and wellness space for her no fad approach and use of evidence-based nutrition.