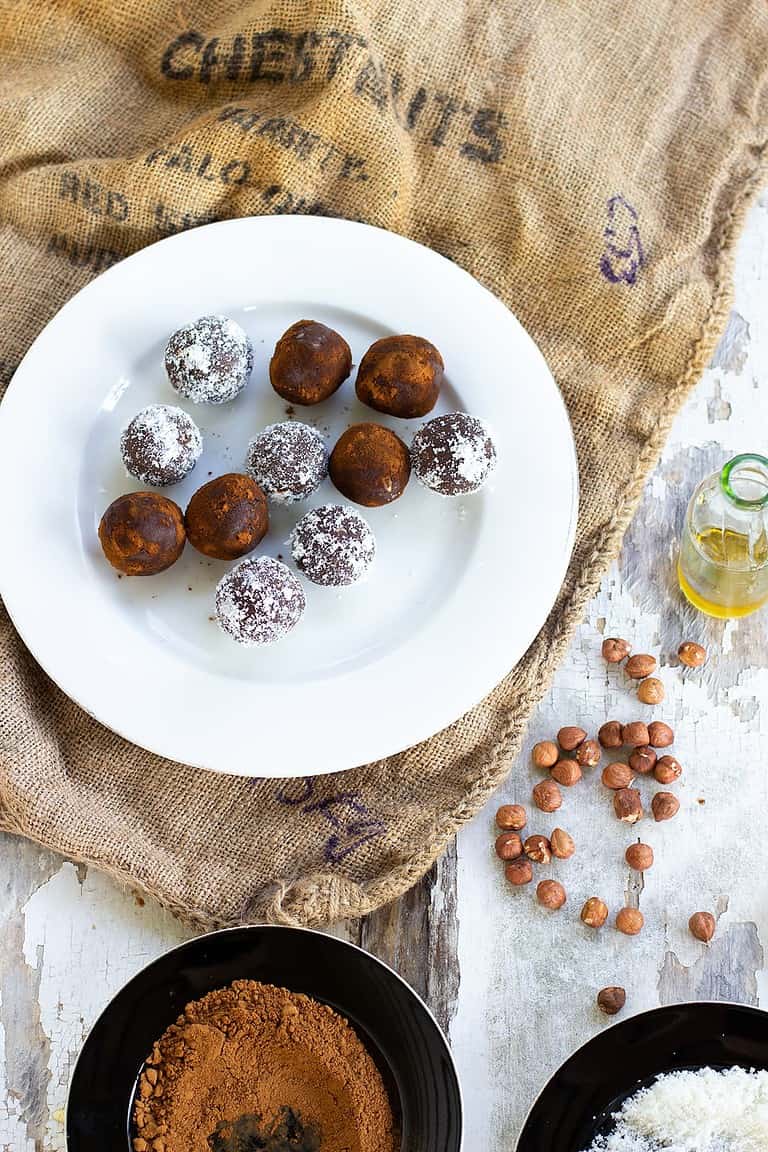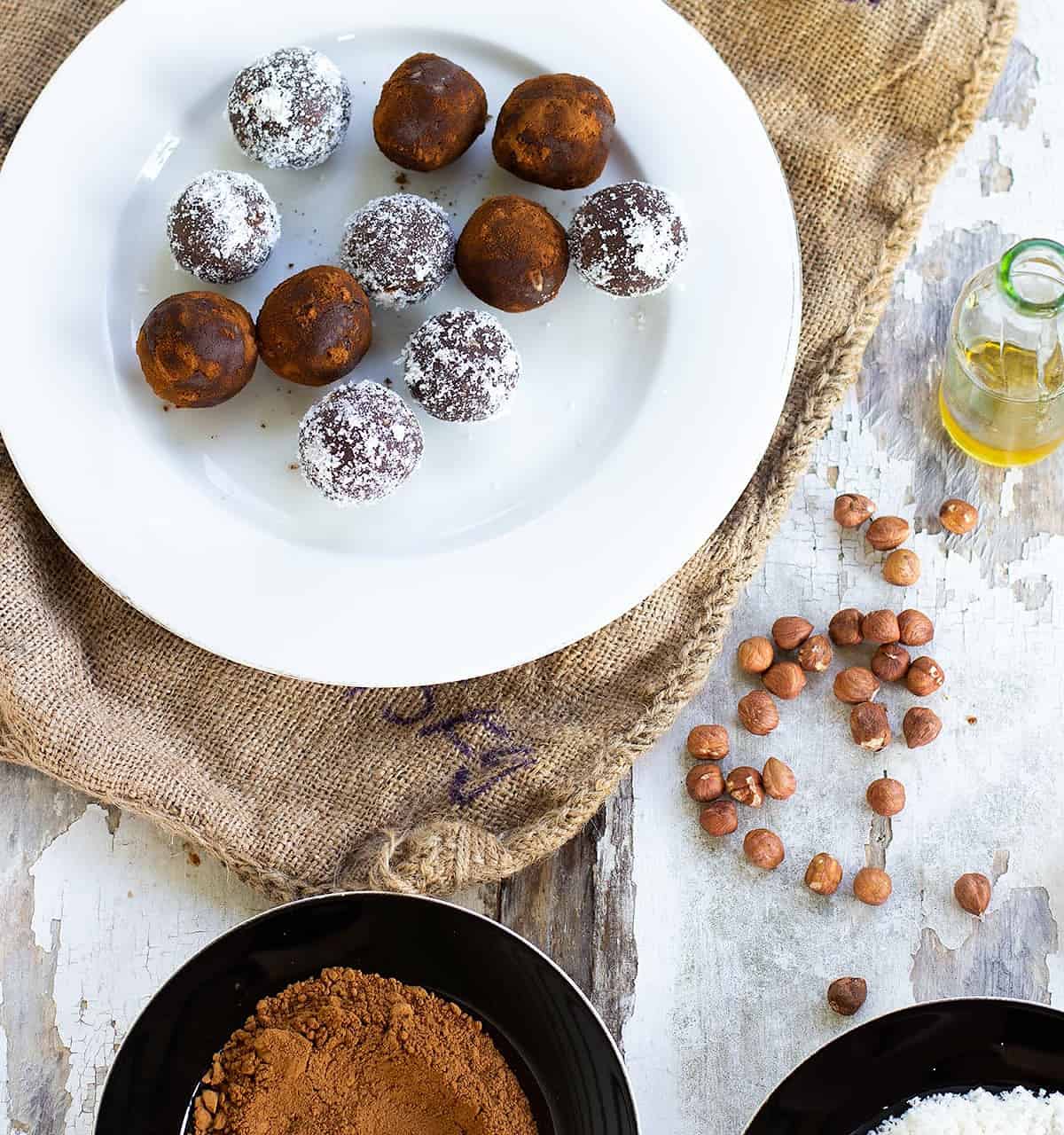 These hazelnut & cacao protein balls have been a solid hit in the clinic for some time now. Many clients swear by them as an easy mid-week snack on the go. The great thing about the recipe is that it works well as a base that can be manipulated to suit your needs, whether that be due to intolerances or simply driven by what is available in your pantry. The hazelnut and cacao mix however is a tried and true winner, as the flavours are somewhat reminiscent of a ferrero rocher..and I ask who doesn't like that?
hazelnut & cacao protein balls
serves

makes 12 – 14 balls

preparation time

15 minutes

cooking time

nil
ingredients
1 cup neutral flavoured pea protein powder
1/2 cup cashew nut meal (ground in blender or spice mill)
1/2 cup 100% hazelnut butter (or other nut/seed butter of choice)
1/2 cup sunflower seeds
1/4 cup maple syrup
1/3 cup of raw cacao powder
1/3 cup warm water (you may need more depending on consistency)
desiccated coconut for decoration (optional)
method
Combine all dry ingredients in mixing bowl. Add hazelnut paste, maple syrup and water and mix into a dough. The mixture should be just wet enough to hold together as balls, however not too wet as balls will become sticky. Form dough mixture into approximately 3-4cm round balls by rolling between your hands. Roll in desiccated coconut if desired.
Store balls in an air tight container in the fridge or freezer. Makes 12-14 balls.
nutritional information
These protein balls can be made nut free by substituting the cashews for flaxseed meal and the hazelnut paste for tahini. These balls are also lovely rolled in chia seeds and sesame seeds.
Up the coconut flavour by adding some desiccated coconut to the mix and a little coconut oil.
Protein balls are a super sustaining snack packed with bioavailable amino acids from the pea protein powder along with essential fatty acids and minerals found in the nuts and seeds. This makes them a fantastic choice for an afternoon snack or for kids lunch boxes.
Jessica Cox is a qualified practicing Nutritionist with a Bachelor Health Science (Nutrition) and over 15 years of clinical experience. She is the founder and director JCN Clinic, published author and established recipe developer. Jessica is well respected within health and wellness space for her no fad approach and use of evidence-based nutrition.