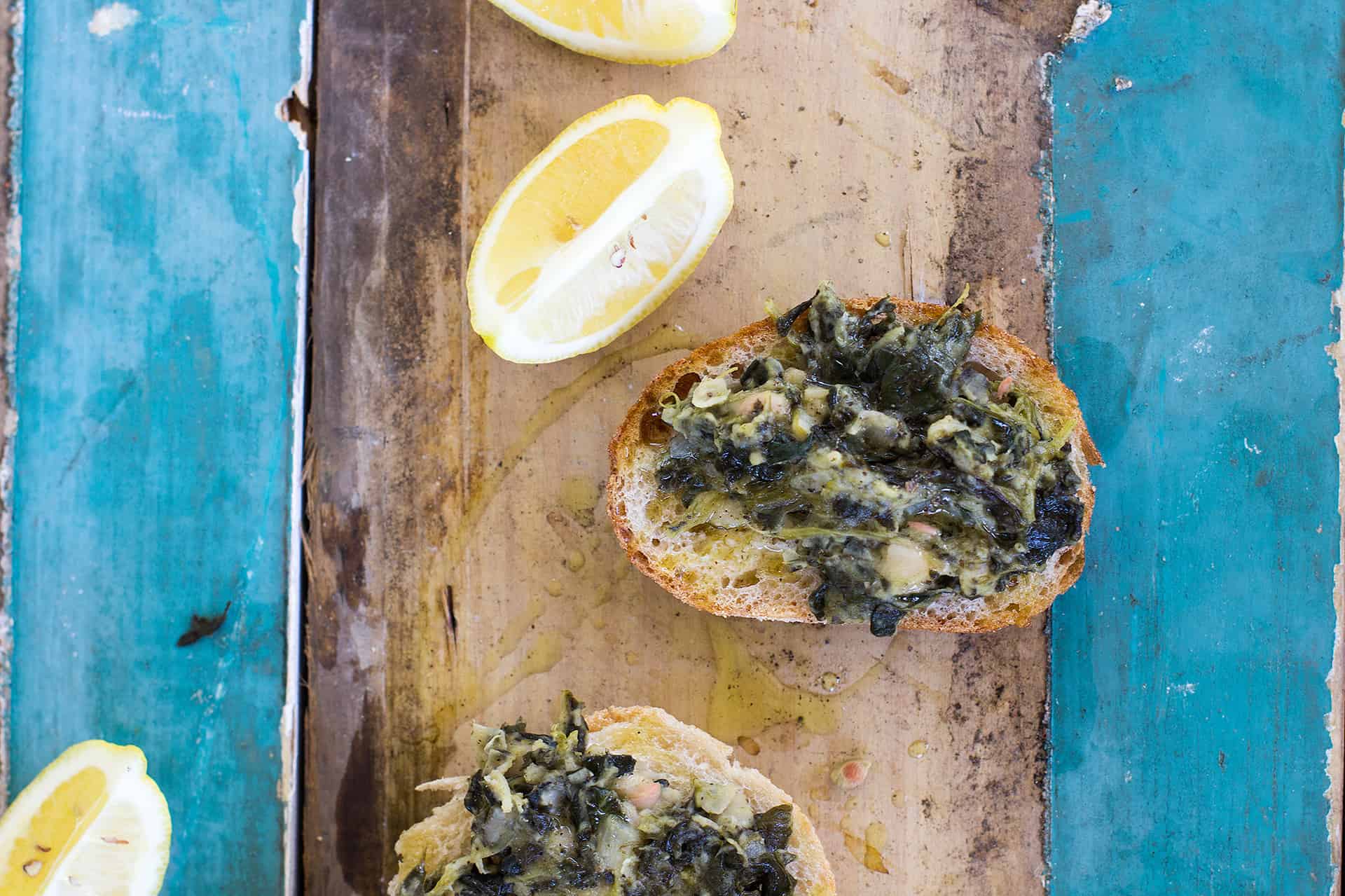 This white bean and spinach 'smash' recipe came about after looking for a hearty alternative to hummus to enjoy on toast or crackers. The concept of a 'smash' is that it is somewhere between a well-blended hummus and a chunky salsa. Visually a smash is always a little more exciting too if you ask me with all of its different textural ingredients.
I've been using this recipe in clinic with my clients for a very long time now. The reason it is such a winner is due to the fact that it is ludicrously easy to make and uses pantry staples that just about all of us tend to have on hand. You can even use frozen spinach if you need, which again works great if you need to stock up a freezer with staples that help keep you sorted, particularly for those of you that travel a lot and end up wasting limp, sad vegetables staring back at you from your fridge draws.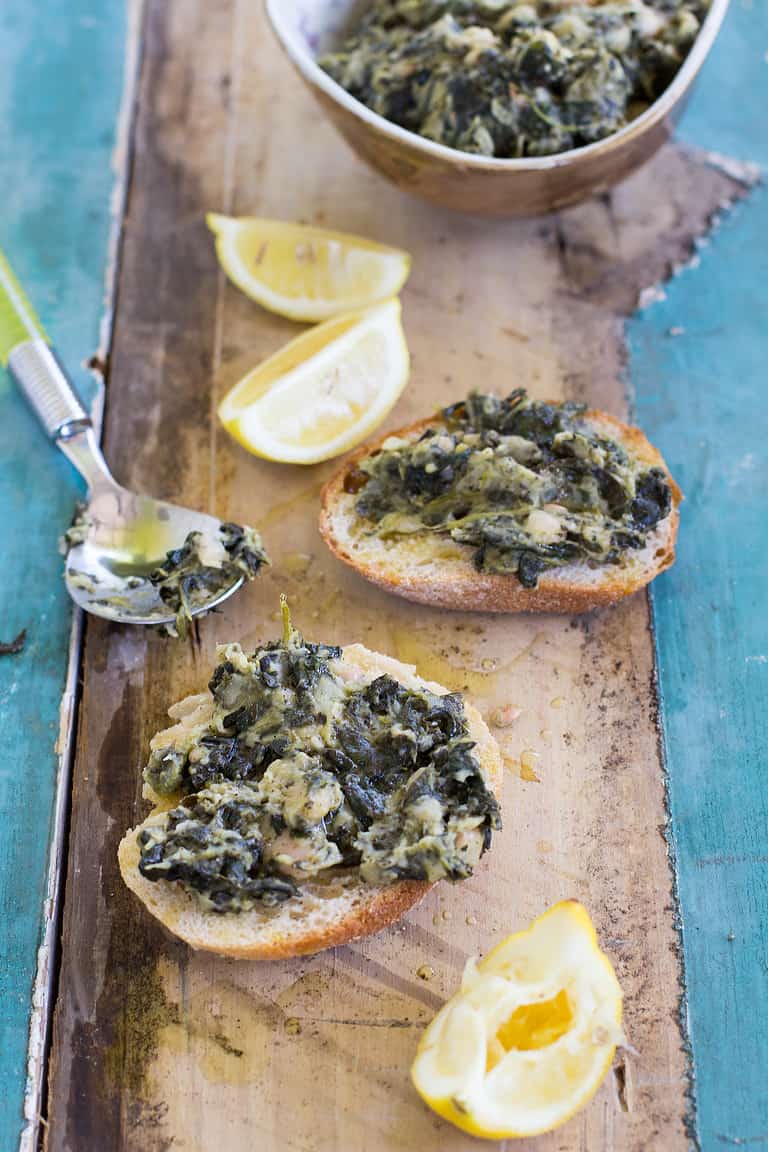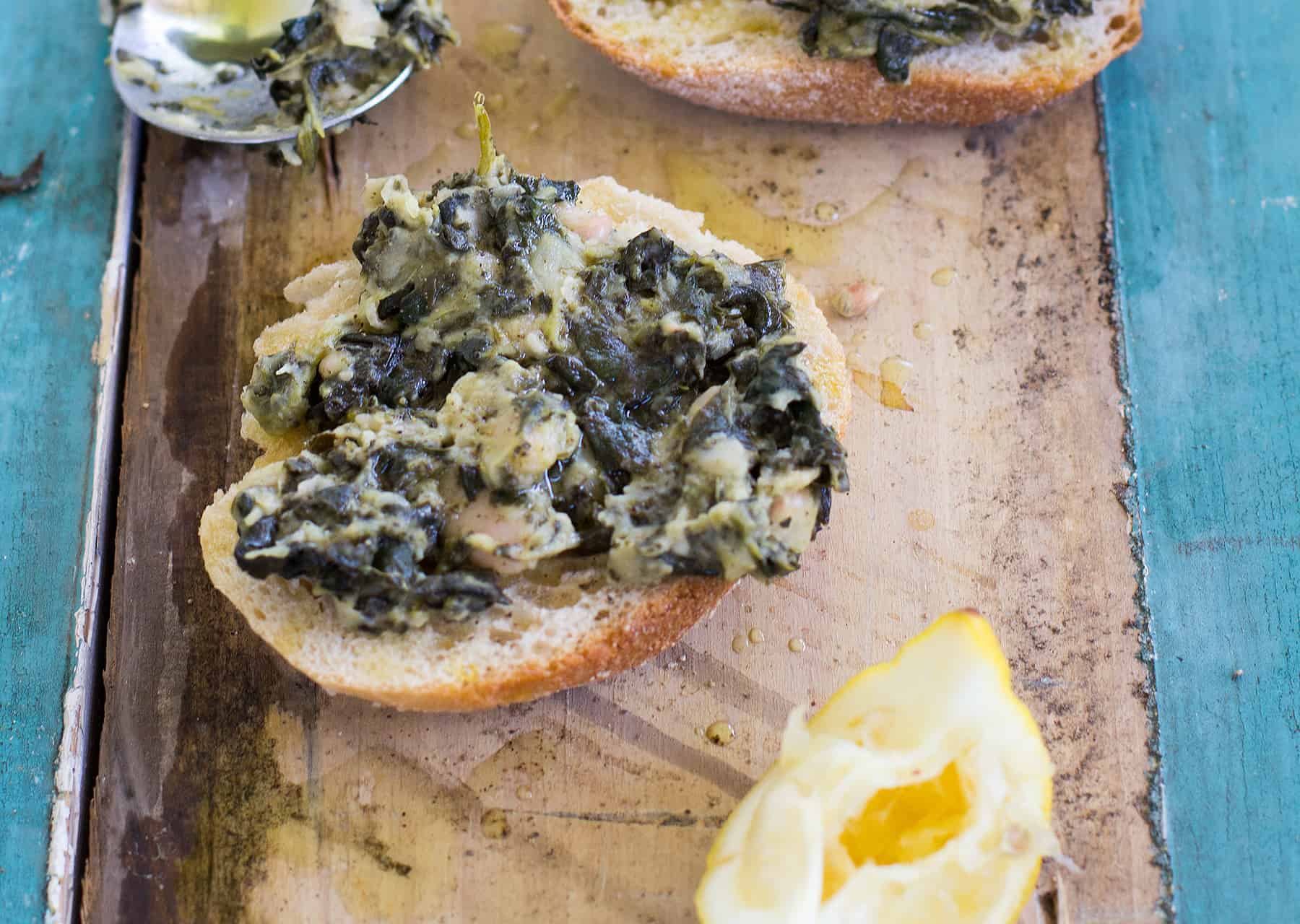 I've used the frozen and fresh spinach interchangeably, depending on what I have on hand. As a side note, the frozen spinach cubes are a great addition to a smoothie! Of course if you don't have cannellini beans you could use chickpeas or butter beans, we all tend to have a can of something kicking about in the back of the pantry.
Although this white bean smash is scrumptious as a spread, it is also delicious as a side dish to the main event. I've often served it with a salmon fillet or even with some roast lamb. That being said, I have also been known to eat it on its own straight from the pan or fridge!
white bean and spinach smash
serves

makes 2 cups

preparation time

2 minutes

cooking time

5 minutes
ingredients
1 can cannellini beans, well rinsed
juice half a good sized lemon
1 small clove garlic, mashed
1/4 cup extra virgin olive oil
110 grams frozen spinach, thawed (3 cubes), or 2 cups tightly packed baby spinach
salt and pepper to season
method
Heat a medium sized saucepan on a moderate heat and add a little of the oil. Toss in the beans, spinach, garlic and 1/2 of the lemon juice. Mix well squashing the beans with the back of a wooden spoon as you go leaving some beans still whole.
After 1-2 minutes add in the remaining oil, seasoning and lemon juice. Mix well again to heat through then remove from the heat. The white bean and spinach smash is now ready to serve.
nutritional information
This white bean and spinach smash is a hearty vegetarian alternative to eggs on toast. It is lovely with smoked salmon or freshly sliced ham too if so desired.
Frozen spinach is still full of nutrients such as folate and iron. You could use fresh spinach or even kale if desired, although you will need a good couple of handfuls to get the same amount as the frozen equivalent.
White bean and spinach smash is high in fibre, magnesium, iron and folate. It also provides sustaining legume based protein.
Jessica Cox is a qualified practicing Nutritionist with a Bachelor Health Science (Nutrition) and over 15 years of clinical experience. She is the founder and director JCN Clinic, published author and established recipe developer. Jessica is well respected within health and wellness space for her no fad approach and use of evidence-based nutrition.