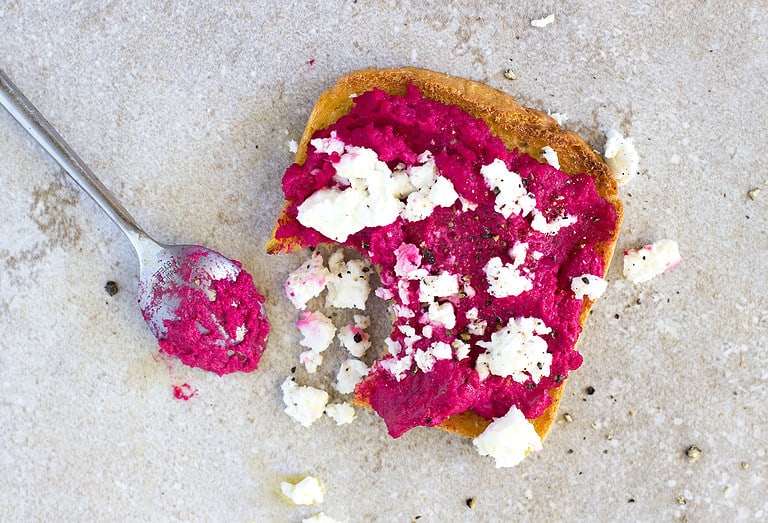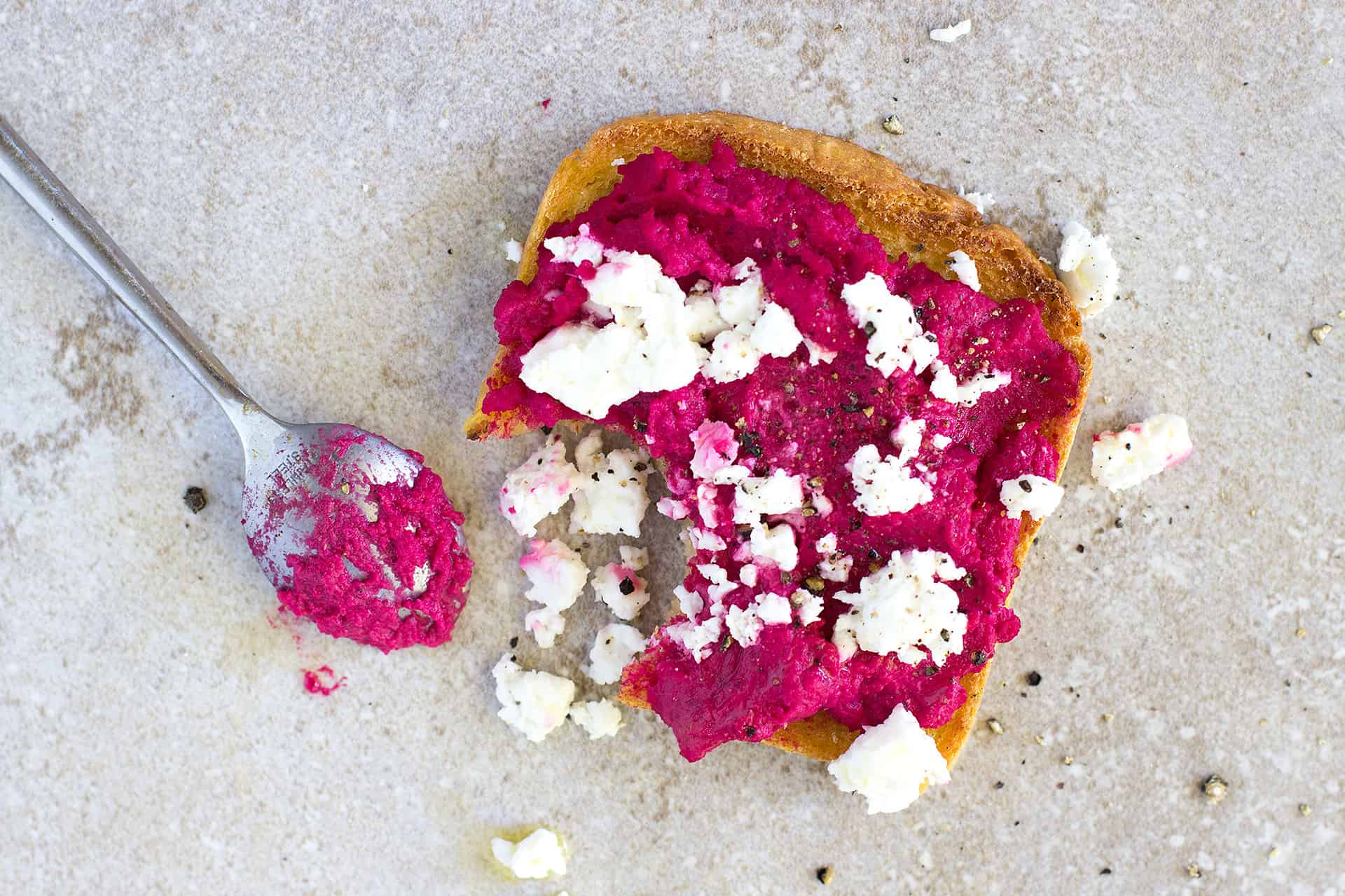 We are generally all familiar with hummus these days. I find its nice to mix it up and use hummus as a base recipe and add extra punchy flavours to compliment. Here I have used beetroot which not only gives hummus an earthy taste, but also a great zingy flavour from the extra vinegar. Beetroot also gives that luscious pink colour that the eyes never quite tire of looking at.
beetroot hummus
serves

4-6 people as a snack or spread

preparation time

5 minutes

cooking time

30 minutes (for beetroot)
ingredients
1 can chickpeas, rinsed and drained
1/8 cup olive oil
1/3 cup tahini
1/4 cup lemon juice (or to taste)
2 tablespoons white wine vinegar or apple cider vinegar (or to taste)
1 medium sized beetroot, baked and skin removed
1 small clove garlic
method
Preheat oven to 180c and place beetroot on a oven tray to roast for around 30 minutes. The beetroot should be tender through to the middle. Use a skewer to test the middle of the beet. When it is cool enough to touch, roughly peel off the skin (a little left on there will not hurt) and chop into cubes.
Combine beetroot with all other ingredients in a blender and blend till smooth. Store in a covered container in the fridge. Keeps for 1 week.
Try beetroot hummus is this delicious open sandwich recipe.
nutritional information
Beetroot hummus is high in fibre and provides sustaining protein thanks to the chickpeas. Use this dip as an addition to your main meals or as a snack with crisp veggies or crackers. It is also lovely spooned over grilled fish or lamb.
Tahini is the standard creamy base to hummus. It is a rich source of calcium and essential fats thanks to those lovely oils from the sesame seeds.
There are so many other flavour combinations that you can make using the base of hummus. Try adding black olives or baked eggplant. Baked pumpkin is lovely too especially with a good spoonful of dukkha.
Jessica Cox is a qualified practicing Nutritionist with a Bachelor Health Science (Nutrition) and over 15 years of clinical experience. She is the founder and director JCN Clinic, published author and established recipe developer. Jessica is well respected within health and wellness space for her no fad approach and use of evidence-based nutrition.