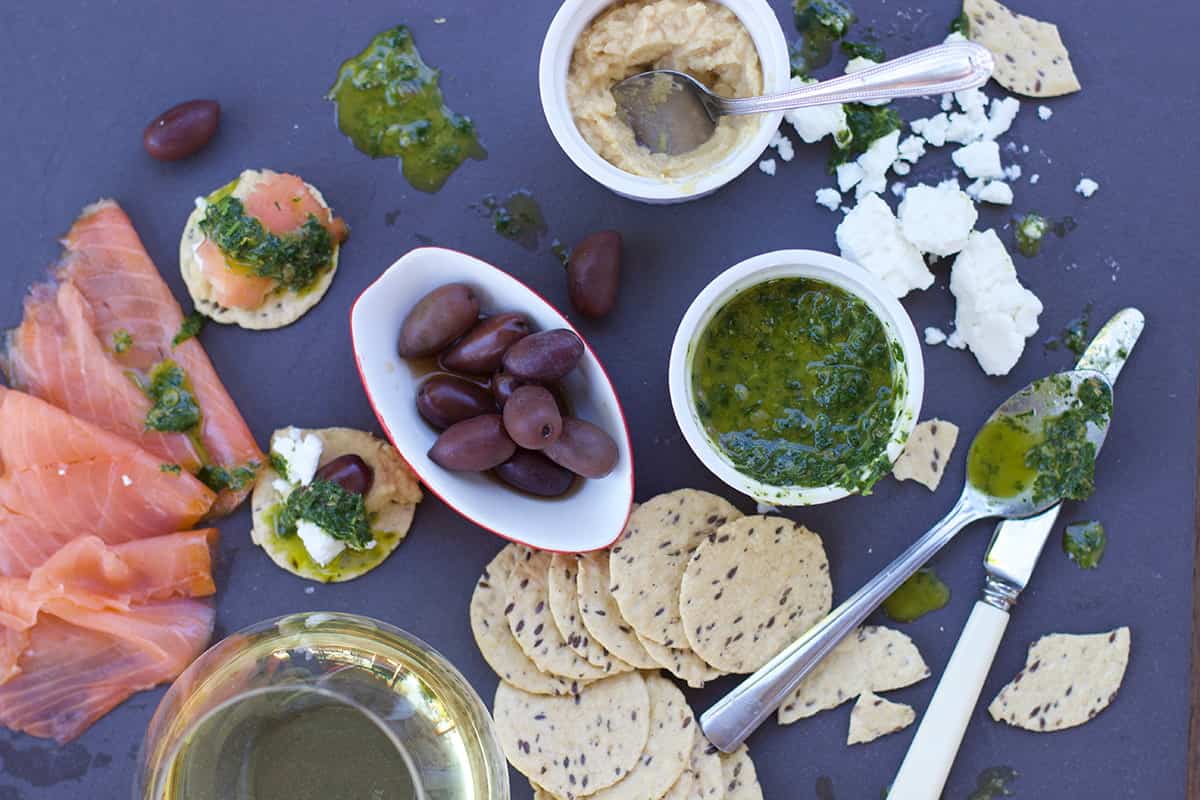 This is my favourite version of salsa verde. Salsa verde is one of those accompaniments that you will find yourself adding to everything. The combination of fresh herbs with the acid of the vinegar and mustard work perfectly with so many dishes. This side dish gives punch to a wrap or salad, adds bite to a neutral creamy cheese or dip and will liven up any weekend platter. 
salsa verde
serves

4-6 people

preparation time

5 minutes

cooking time

nil
ingredients
1 cup tightly packed parsley
1/2 cup tightly packed basil
1/3 cup mint
1 clove garlic, roughly chopped
2-3 anchovies
1 tablespoon capers
1 dessertspoon dijon mustard
1/3 cup olive oil, or more if needed
2 tablespoons white wine vinegar
method
Place all ingredients in a blender and blend till mixture is well combined. Store in a sealed container in the fridge for up to 1 week. 
A  side note: as mentioned above, salsa verde is lovely with meats and cheeses. It is also worth trying spooned over scrambled or poached eggs, omelettes and frittatas. I particularly love it paired with a soft goats cheese, smoked salmon and hummus as pictured here. 
nutritional information
As salsa verde is filled with herbs, it provides a powerful blend of antioxidants. Parsley provides a non heme source of iron and mint provides carotenoids and vitamin C. Mint is also a wonderful digestive aid.
Anchovies can be omitted if they are not your cup of tea. If doing so, add a pinch of sea salt for seasoning.
Anchovies contain essential fatty acids and are a source of EPA and DHA. They are also a good source of calcium.
Jessica Cox is a qualified practicing Nutritionist with a Bachelor Health Science (Nutrition) and over 15 years of clinical experience. She is the founder and director JCN Clinic, published author and established recipe developer. Jessica is well respected within health and wellness space for her no fad approach and use of evidence-based nutrition.