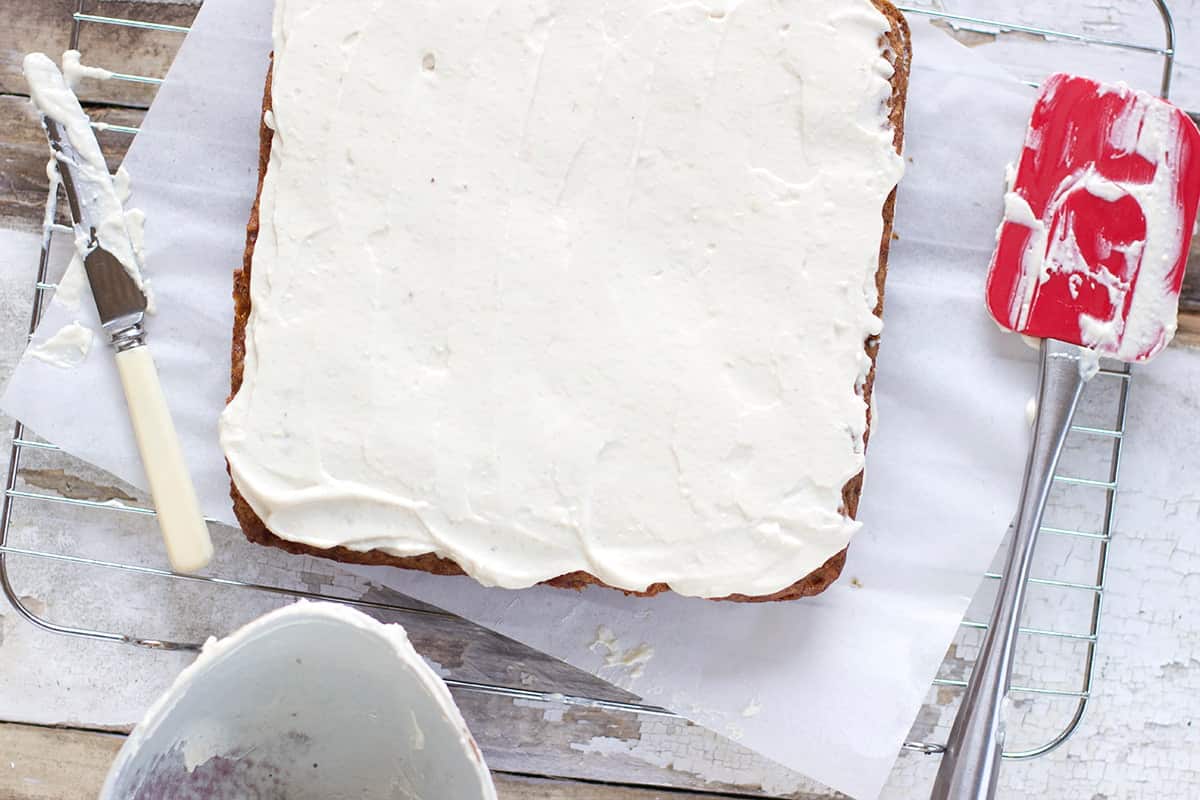 I'm in love with this Pumpkin Banana Cake With Vanilla Frosting. Or is it the frosting. I think it may be the combination of the creamy and luscious frosting sandwiched between the moist, dense pecan filled cake. Either way, this cake is a dream. As you can imagine it can be quite a showstopper with its creamy layers. You can even double the recipe and make it into a four-layered cake for a seriously awesome birthday spectacle!
For me this cake highlights how lovely gluten free vegan baking can be when done with the right ingredients. There is no dryness here, just dense and moist cake waiting to be devoured. The frosting is quite surprising filling due to the high protein and fat content of the cashew butter and silken tofu. I adore the creaminess created here with this pairing without resulting to that coconut flavour so heavily used in diary free cooking.
For those adverse to soy, you could use coconut cream of course as a substitute. I would use set coconut cream left overnight in the fridge, then whipped to use in place of the silken tofu both in the cake and the frosting. Once your Pumpkin Banana Cake With Vanilla Frosting is ready to serve, enjoy it served at room temperature with a cup of chai tea and seriously great company. This recipe is adapted from Sara Britton My New Roots.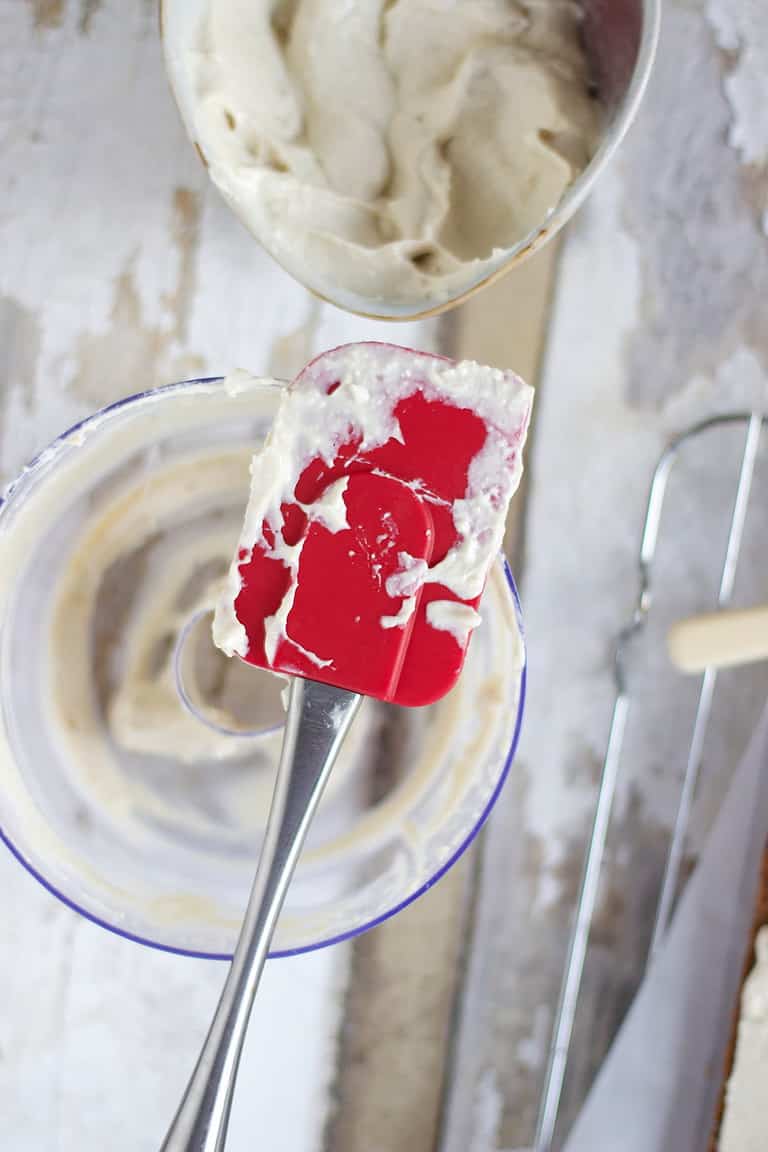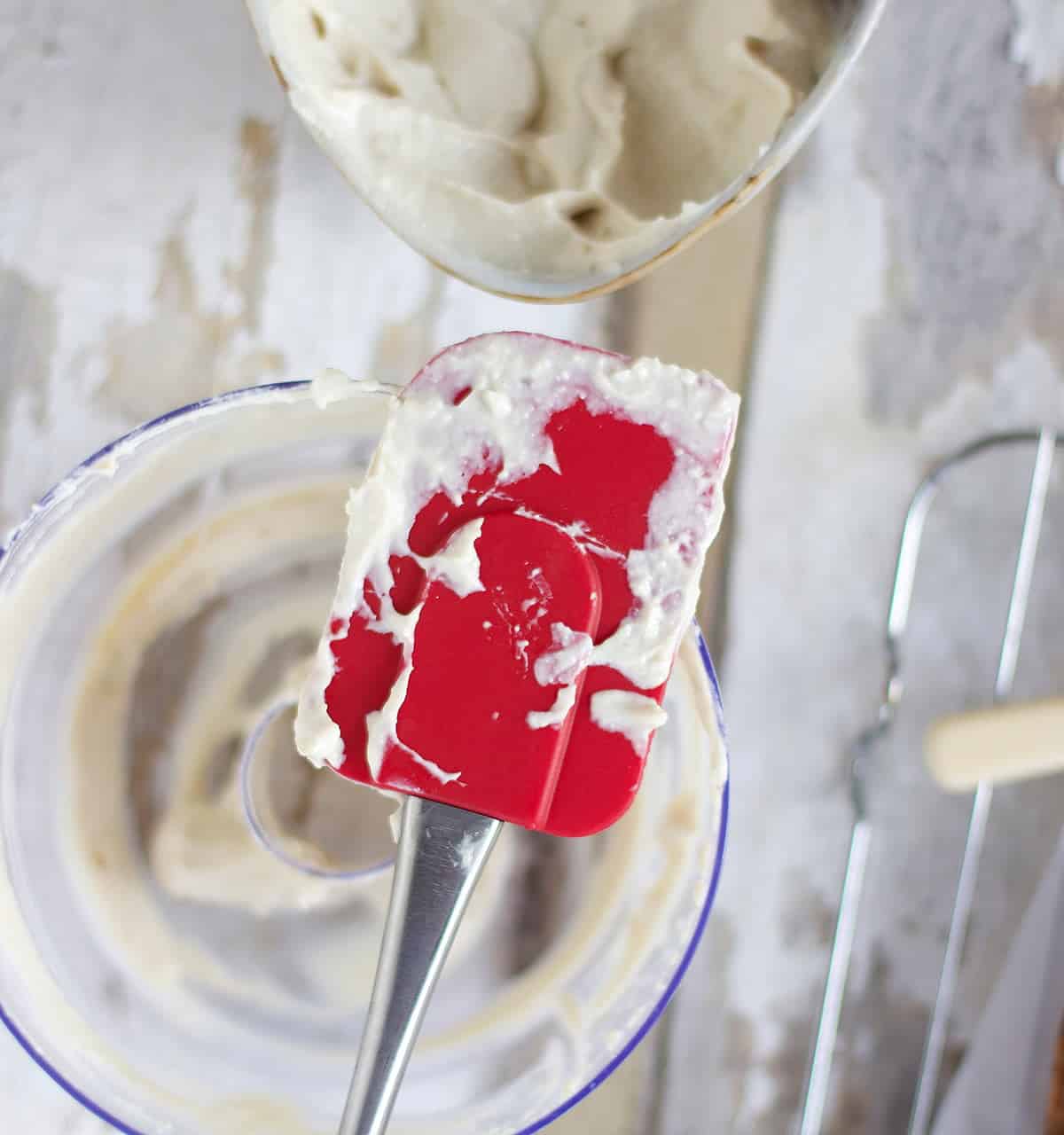 pumpkin banana cake with vanilla frosting
serves

8 – 10 people

preparation time

40 minutes

cooking time

1 hour
ingredients
2 cups gluten free flour*
1 teaspoon baking powder
1 teaspoon bicarb soda
1 teaspoon cinnamon
pinch salt
1 cup chopped pecans
115gm nutellex or dairy free spread of choice, or coconut oil
1/2 cup 100% strawberry jam ( I used St dalfour)
1 tablespoon maple syrup
1 cup mashed banana
1 1/2 cups grated pumpkin
1/2 cup silken tofu, blended
2 dessertspoons ground flaxseeds
6 dessertspoons boiling water
frosting:
1/2 cup cashew paste (or macadamia nut paste)
1 cup silken tofu
juice 1/2 lemon
1 teaspoon vanilla extract
1/4 cup – 1/3 cup maple syrup, depending on level of sweetness desired
method
* Gluten free flour blend – you can use a premade blend if you like, but here is the blend that I like to make up: 
Mix together 2 cups brown rice flour, 2 cups arrowroot flour, 1 cup buckwheat flour, 2 teaspoons guar gum. Store in an airtight container. 
Heat your oven to 175c. Grease a 20cm cake tin and set aside. To make the cake batter, mix all dry ingredients including the pecans in a large mixing bowl.
Mix the flaxseeds with the water in a small bowl and leave it for 5 minutes. The mixture will form a gel like consistency. Now add the silken tofu and blend well with a whisk or in a food processor. Add the banana and pumpkin to the wet mixture and mix through.
In a saucepan, melt the nuttelex with the jam and the maple syrup. Add this to the fruit and tofu mixture. Make a well in the centre of the dry ingredients and pour in the wet mixture. Fold through till just combined.
Pour batter into your cake tin. Place in the oven for 1 hour or until a skewer is inserted into the cake and comes out clean. The cake will rise, yet will sink a little when removed from the oven. This is normal! Let the cake sit for 5 minutes to cool in the tin then turn out onto a wire rack to cool completely before icing.
For the frosting, combine all ingredients in a blender and blend till smooth. To ice the cake, cut the cake through the centre (horizontally) to give you two halves. Spread half of the frosting onto of one half of the cake and then sandwich together. Use the remaining frosting to ice the top of the cake.
Extra Notes: This cake is best eaten on the day, or day after of making. It will keep in the fridge for 4 days. The cake itself will freeze well so if you would like to prepare it in advance you can, then simply add the frosting on the day of serving. I still found that the cake can be frozen with the frosting, however the frosting will slightly discolour from the oils in the cake. If eating this cake from the fridge I suggest bringing it to room temperature first or slightly heated to allow the true moisture and softness of the cake to develop once again.
nutritional information
This cake can be made soy free by omitting the silken tofu and substituting with yoghurt or coconut cream.
Tofu is an abundant source of phytoestrogens which can help regulate oestrogen levels. Tofu is a natural source of soy beans, and is not modified in the way soy beans are in some soy milk and soy based alternative products.
This cake is quite high in protein due to the silken tofu used. It also provides beautiful essential fatty acids through the cashew paste and is extremely low in sugar. The batter could also be used to make muffins which would work brilliantly as portable snacks through the day.
Jessica Cox is a qualified practicing Nutritionist with a Bachelor Health Science (Nutrition) and over 15 years of clinical experience. She is the founder and director JCN Clinic, published author and established recipe developer. Jessica is well respected within health and wellness space for her no fad approach and use of evidence-based nutrition.