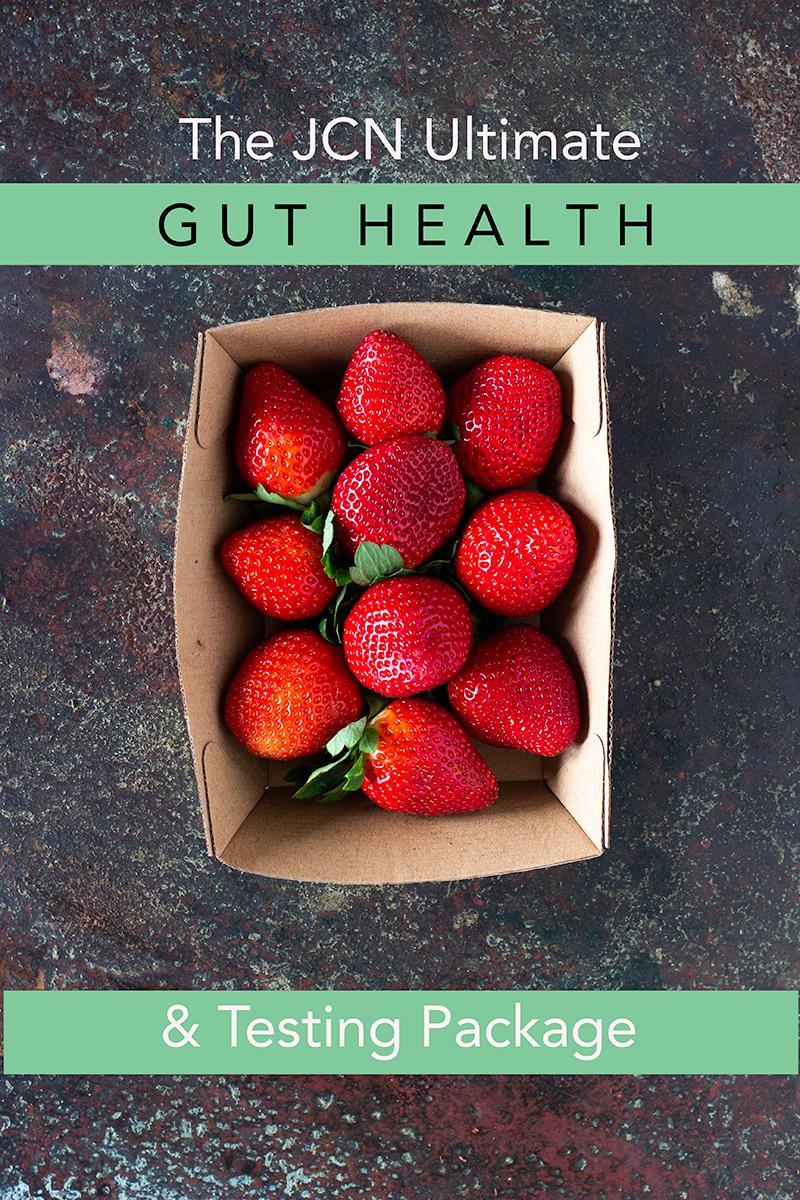 With the New Year season truly done and dusted, we wanted to bring you a program that celebrates our passion for gut health as the core of our well being. Information about the systemic effects of the microbiota is now flooding the mainstream media day to day with more research and links to overall health. At The JCN Clinic, we have always prioritised gut health as the underpinning of wellness; therefore we really like to offer a package that gets you as amped up about a healthy gut as we are.
The JCN 'Gut Health Testing Package' utilises the latest and most well researched testing methods to identify your personalised gut microbial footprint. This in turn helps us assess, guide and treat you based on your individual health requirements and needs. Thanks to the latest in gut based functional testing combined with JCN practitioner support, guidance and treatment plans we can aid you towards getting your gut health sorted!
why should I do a Gut Microbiome Test?
A comprehensive stool test that breaks down your individual microbial foot print is an invaluable window into your gut function. This is often an essential tool for your practitioner to guide you through a treatment plan of individualised gut care. The most common symptoms seen with a dysfunctional gut are:
IBS symptoms such as bloating, gas, constipation, diarrhoea, reflux and heartburn.
Poor energy and fatigue.
Frequent colds, flus and immune issues.
Joint inflammation and systemic fluid retention.
Poor skin integrity, acne, psoriasis and eczema.
Brain fog, poor concentration and frequent headaches.
what does this program involve?
X1 1.5 hour Initial Consultation with your JCN Nutritionist
X1 60 minute Extended Follow Up Consultation with your JCN Nutritionist to discuss your results.
X1 30 minute Follow Up Consultations with your JCN Nutritionist
x1 Microba Gut Microbiome Test "Microba's Insight™
PLUS
Access to support and a really awesome community through the JCN Clinic Private Facebook Page where we will share weekly updates, inspiration, challenges, helpful apps, thoughts and more. We also want you to see this as a place where you can be interactive with each other and us outside of your consultations.
cost:
The overall cost of the package is $380.00
PLUS:
x1 Microba Gut Microbiome Test "Microba's Insight™ for $349.00 (includes postage & paid directly to the laboratory on order)
Please note, additional functional testing will be charged as a separate cost and assessed with your JCN Clinic Nutritionist.
bookings
To make a booking, simply visit the JCN online booking system here and choose a time suitable for your Inital Consultation with Alana Krahe, Sheridan Genrich, Emma Morris or Carissa Mason. Simply write "The JCN Gut Health Testing Package" in the comments section.
Alternately, feel welcome to pop us an email at reception@jessicacox.com.au or contact us here with any questions, or to make a booking via email.
Nutritional consultations are covered by a variety of health funds, so please check with your insurer to see if you are eligible.
Jessica Cox is a qualified practicing Nutritionist with a Bachelor Health Science (Nutrition) and over 15 years of clinical experience. She is the founder and director JCN Clinic, published author and established recipe developer. Jessica is well respected within health and wellness space for her no fad approach and use of evidence-based nutrition.