Amy Chaplin's website Coconut & Quinoa was one of the first foodie blogs that I fell in love with when I entered the blogosphere zone. I was attracted to Amy's tantalising use of seasonal ingredients and her ability to make alternative baked goods that looked so utterly delicious. I think her carrot pistachio cup cupcakes with citrus frosting are forever etched in my mind since the first moment I laid eyes on them.
Amy works passionately with seasonal produce showcasing the latest vegetables and fruit available making sure that mother nature's glory always shines bright. The other aspect I adored about Amy's website Coconut & Quinoa is the fact that she is a homegrown Aussie doing truly fabulous things internationally. I think most Aussies enjoy seeing our own succeed elsewhere… and succeed Amy has done.
Amy has worked in Sydney, Amsterdam at Shizen (a Japanese macrobiotic restaurant) and "De Taart Van M'n Tante" as a pastry chef, along with London where she founded The Lekker Lounge (a catering company specialising in gourmet vegetarian and vegan food) and now resides in New York. Amy also teaches and cooks privately for clients such as Anna Deavere Smith and Natalie Portman whilst also developing recipes for restaurants and food companies. Pretty impressive huh!
When I asked Amy if she would like to do a guest recipe post on the website I was rather chuffed that she happily accepted to say the least. So dear readers, I hope you enjoy the following guest recipe post as much as I did.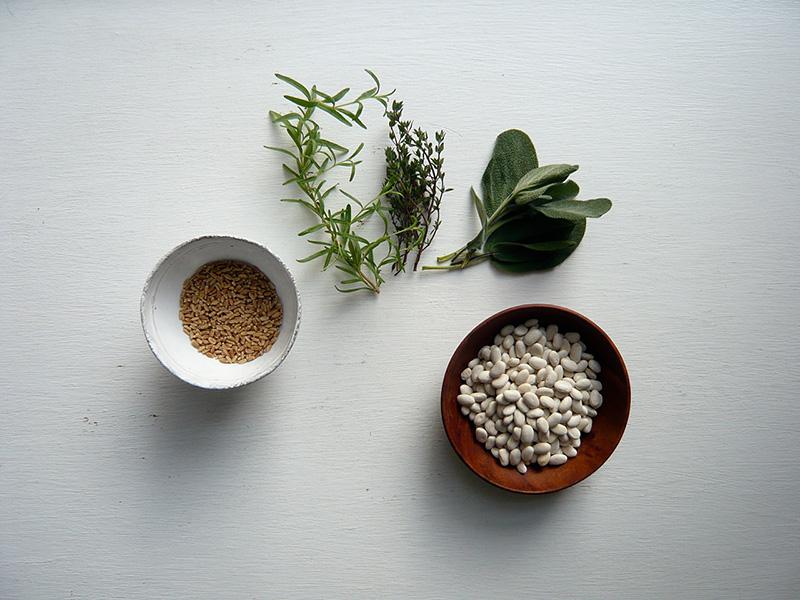 Tell us a bit about your website, Coconut and Quinoa…
Coconut and Quinoa is a blog I started in 2010 as a way to share recipes and my photos of my food. It grew out of a love of inspiring others to cook healthy whole food meals that look vibrant, delicious and elegant.
How did you learn about healthy eating and nutrition?
From my parents, they both love good food and always cooked everything from scratch with vegetables from the garden.
You're originally from Australia. Are there any Aussie foods that you really miss?
Yes! Passionfruit and really good mangos.
If you had to have one last meal on earth what would it be?
Probably my favorite simple bowl with grains, avocado, chickpeas, flax oil and some tomatoes and greens out of someone's garden.
What's your favourite wholefood ingredient? Can you give us three ways you like to use it in your kitchen.
Flax. I love to grind up the seeds and sprinkle over porridge, fruit salads or anything else I'm, eating for breakfast. I also soak them over night to thicken up smoothies and I drizzle flax oil over just about everything; whole grains, salads, toast, steamed veggies—it makes everything taste better especially with tamari!

What foodie websites and blogs inspire you?
I look at a lot but always find myself returning to My New Roots, The First Mess and Food52.
Can you give us an interesting food combination that we may not have thought of?
Its not that unusual but people are always amazed when I serve steamed sweet corn and serve it with umeboshi paste. The tangy, saltiness of umeboshi with sweet juicy corn is a taste sensation!
What's your number one nutritional habit that keeps you feeling vibrant and healthy?
A daily meal that just consists of vegetables alone. Either a big bowl of steamed vegetables simply dressed (with flax oil of course!) or simple creamy vegetable soups.
You have been a chef for close to 20 years. Are there some stand out moments over your career that have cemented why you do what you do?
It's the political and environmental importance of eating plant based diets that focus on local and fair trade ingredients that keep me on this path. When I first began it was because I loved to cook and be creative with healing foods and then it became important in so many more ways.
Do you prefer cooking as a private chef more than for large groups of people?
I like both but the stress involved with planning large weddings in different locations is far greater than focusing on individual dietary needs and cooking for a few people.

So folks, if you are yet to check out Coconut & Quinoa I suggest you pop on over and have a sticky beak. Be warned though, it truly is a mouth watering site, so be prepared for serious drooling.
Lastly, a big thanks of course to Amy for taking the time to share a little bit about yourself and Coconut & Quinoa with us. It was truly an honour to have you.
Finally in closing, when I asked Amy the recipe she would most like to share with us all she said:
"Since its autumn in my beloved home country I thought this stew would be perfect"…. Fall Vegetable Cannellini Bean Stew with Spelt Berries and Kale.
And so it is.
*Photos by Johnny Miller.
fall vegetable cannellini bean stew w spelt berries & kale w/ amy chaplin
serves

serves 4 – 6

preparation time

30 minutes

cooking time

2 1/2 hours plus overnight soaking
ingredients
1 cup cannellini beans, use great northern beans, if you cant get cannellini
cup spelt berries
1 large sprig rosemary
2 sprigs sage
5 sprigs thyme
3 bay leaves
1 inch piece kombu seaweed
1 pound winter squash, cut in 1 inch triangles
pound baby turnips, cut in quarters
2 large carrots, cut in inch pieces
pound Jerusalem artichokes, cut in inch slices
sea salt
freshly ground black pepper
cup olive oil
1 medium red onion, diced
3 cloves garlic, roughly chopped
2 stalks celery, diced
1 small leek, cut in slices
teaspoon apple cider vinegar
1 teaspoon tamari or shoyu
5 large lacinato kale leaves or other variety, finely sliced
method
Combine the beans and spelt berries in a bowl, rinse, drain, cover with at least 2 inches of filtered water and soak over night.
Remove leaves from rosemary, sage and thyme, reserving stems. Mince herbs and set aside.
Drain the beans and spelt berries and place in a pressure cooker or pot. Add reserved herb stems, bay leaves and kombu. Cover with ½ inch of filtered water, bring up to high pressure and cook for 30 minutes. If you are using a pot cover with 2 inches of water and simmer for 1 ½ hours, or until tender.
Pre-heat oven to 375 degrees Fahrenheit (190c)
Place squash, turnips, carrots and Jerusalem artichokes in a large bowl. Add a large pinch of salt and pepper and drizzle with 2 tablespoon of the olive oil. Toss and spread into a roasting pan in a single layer, bake for 30 minutes or until golden brown. Remove from oven and drizzle about ½ a cup of filtered water over the vegetables, this helps deglaze the pan, set aside.
Warm remaining olive oil in a medium size pot, add onions and sauté over medium heat until they begin to brown. Stir in garlic, celery, leeks, minced herbs and a pinch of salt. Cook for a few minutes, lower heat, cover and simmer for 15 minutes or until celery is tender. Add the cooked beans, spelt berries and as much of the cooking liquid you need for the stews desired thickness. Simmer for a few minutes.
Using a rubber spatula scrape the roasted vegetables into the pot, add vinegar and tamari and simmer 10 minutes to allow flavors to meld. Stir in kale and cook a few minutes longer. Season with salt and pepper to taste.
nutritional information
This vegetable cannellini bean stew by Amy is a lovely balance of macronutrients due to the lovely legumes combined with the earthy grains and vegetables. As it is also a slow cooked dish it is wonderfully nourishing and easy to digest, making it perfect for those with sensitive digestive systems.
If you are gluten intolerant you could substitute the spelt for quinoa or buckwheat. If you are wheat sensitive only, but spelt still upsets you perhaps try some lovely earthy barley instead.
Spelt berries are a hybrid of wheat and very low in gluten. Spelt is often tolerated better by those with wheat and gluten sensitivities. As it is less processed it is also richer in minerals and vitamins that more processed wheat products. Spelt contains good levels of B vitamins, especially niacin. It is also rich in fibre and contains a good level of protein for a grain. 1 cup of cooked spelt contains 10 grams of protein for instance.
Jessica Cox is a qualified practicing Nutritionist with a Bachelor Health Science (Nutrition) and over 15 years of clinical experience. She is the founder and director JCN Clinic, published author and established recipe developer. Jessica is well respected within health and wellness space for her no fad approach and use of evidence-based nutrition.