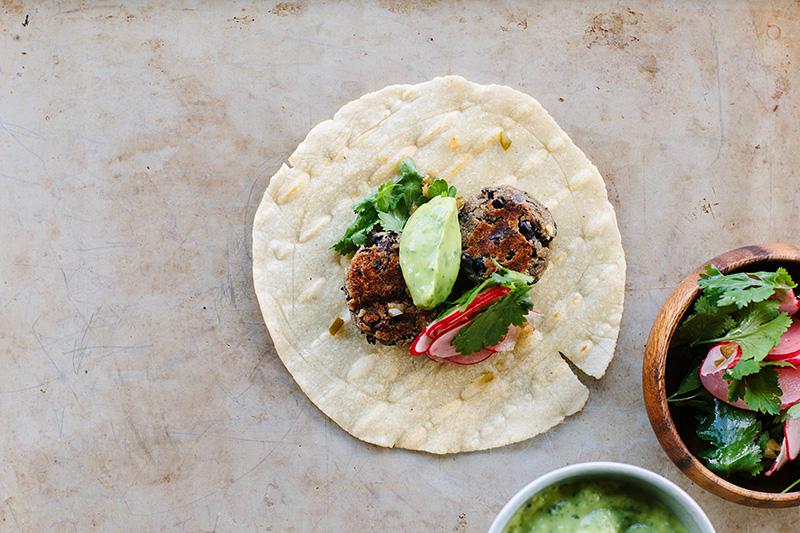 Today's recipe post comes from a very inspiring and talented lady from originally across the ditch and now living in Western Australia, Emma Galloway of My Darling Lemon Thyme. If you're immersed in the foodie world you will surely already know Emma's work and have swooned over plenty of her recipes. Personally I adore Emma's food, as it is full of fresh punchy flavours that sing of Asia married with seasonal produce. The photographs that adorn her website are also visually addictive and show the recipes in all their deserved glory.
Emma has also just published her much anticipated cookbook, My Darling Lemon Thyme – Recipes from my real food kitchen (Harper Collins, April 2014) which I am mega excited about getting my hands on.
So for todays post, I wanted to let Emma do the talking since it's her delicious recipe we are drooling over here. Emma was kind enough to answer some questions for me, which I am pleased to share with you below…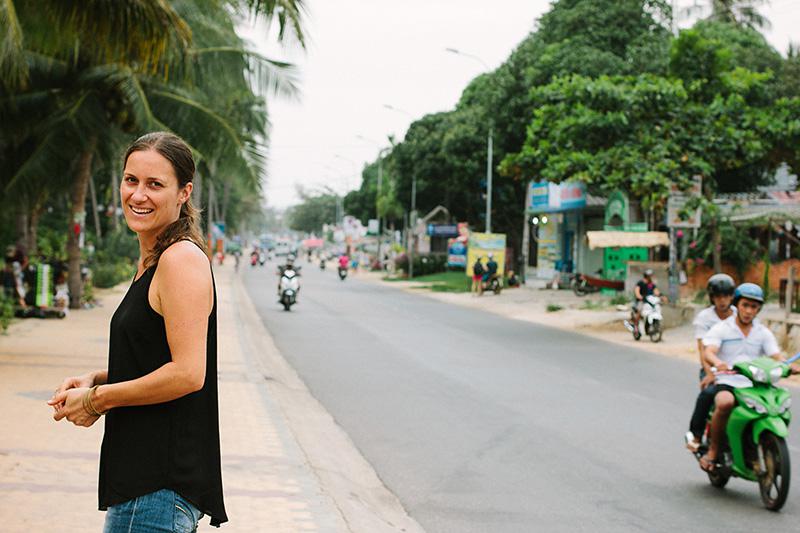 Tell us a bit about your website "My Darling Lemon Thyme"…
I started My Darling Lemon Thyme in July 2010 as a place to share my new-found knowledge of allergy-free cooking. I share recipes, stories, photos and the occasional piece about organic vegetable gardening. All the recipe are vegetarian, gluten-free and more often than not, dairy-free too.
How did you learn about healthy eating and nutrition?
I grew up in a vegetarian family where my parents grew much of what we ate themselves. Rather than just being a catch phrase, healthy eating has simply always just been our way of life. My mother is extremely knowledgeable when it comes to health and nutrition, and much of her life has been dedicated to the health and wellbeing of her five children, through nutritious food and natural remedies.
You're originally from 'the land of the long white cloud', New Zealand. Are there any NZ foods that you really miss?
Feijoas (aka pineapple guava)! They are one of the truly seasonal fruits of New Zealand (along with tamarillos) because their season is so brief and they don't store well. They are only available for a few months at the start of autumn. Growing up we used to have over 20 trees, so we'd happily overdose on them every year. We are trying to grow two trees in large pots over here in Perth, but I fear they will never fruit because it's just too warm here. Fingers crossed!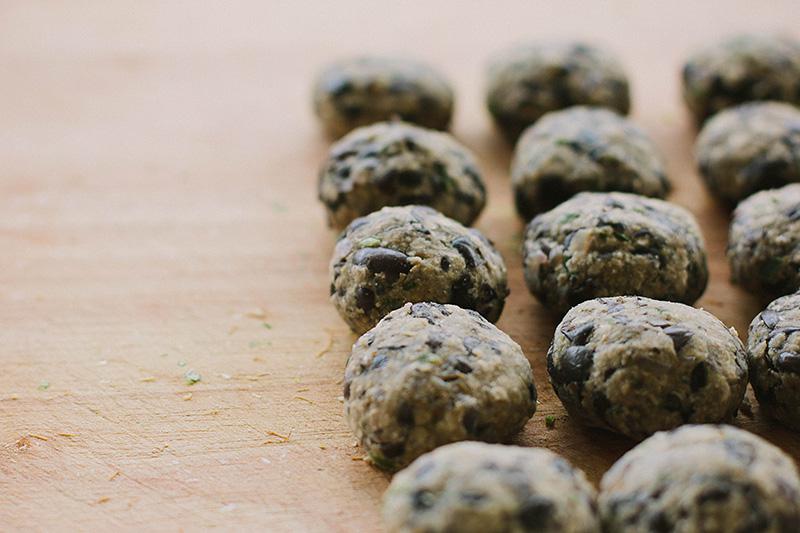 If you had to have one last meal on earth what would it be?
Green mango salad to start, followed by my mother-in-laws tofu Banh xeo (Crispy Vietnamese rice pancakes) and coconut ice cream to finish. It can be a three course meal right? 😉
What's your favourite wholefood ingredient? Can you give us three ways you like to use it in your kitchen.
I know it's everywhere these days, but I still really adore quinoa. I eat it for breakfast made into a porridge, I add it to salads, and I use it ground into flour in gluten-free baked goods where it gives the most amazing texture.
What foodie websites and blogs inspire you?
Apart from your lovely blog (!!), I also adore 101 Cookbooks, Gluten-free girl, The First Mess, Happyolks, Sprouted Kitchen, Yummy Supper, Seven Spoons, The Vanilla Bean Blog, London Bakes, Oh Ladycakes, My New Roots and many many more!
Can you give us an interesting food combination that we may not have thought of?
I'm not sure it's an overly 'new' idea, but I love to add herbs to my baking and sweet treats, nearly more than in my savoury cooking! Some winners are: Rosemary + chocolate, Lemon + thyme, Strawberries + Thai basil.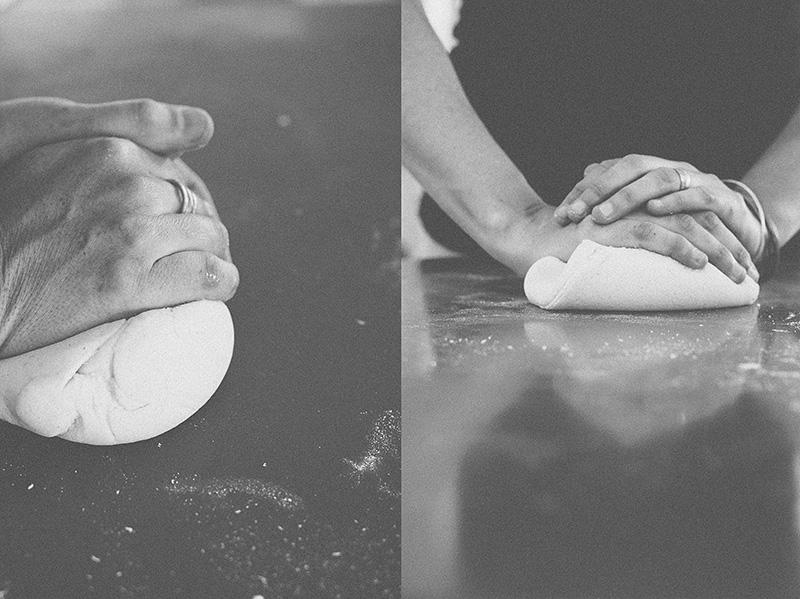 What's your number one nutritional habit that keeps you feeling vibrant and healthy?
I drink a glass of water with lemon juice first thing every morning and have done for most of my life. I wake up craving it!
You have a cookbook coming out! Can you share with us a little about it.
My Darling Lemon Thyme- Recipes from my real food kitchen (Harper Collins, April 2014) reflects my philosophy that natural, whole food should be flavoursome, fun and easy to prepare. Its food as it's supposed to be, eaten fresh from the earth to the kitchen, seasonal, nourishing and tasty. But it's more than just recipes, it's my life and stories too. My heart and soul lives between the pages and I couldn't be more proud to finally be sharing it with everyone!
It contains 100 recipes, nearly all of which have not been seen previously on my blog. It's 100% vegetarian and gluten-free, with over 3/4 of the book being dairy-free as well. Over 2/3 of the book is vegan-friendly and only natural unrefined sugars and sweeteners are used throughout. A few of my favourite recipes in the book are: Quinoa crepes with orange maple syrup, Nut porridge, Kale slaw with honey mustard dressing, Chewy cranberry, millet + pistachio bars, Ginger kisses, Dark chocolate coconut bites, Banh xeo, Chickpea, pumpkin + kale stew with chimichurri + quinoa, Pizza with chilli greens, bocconcini + olive salsa, Strawberry + Thai basil sorbet, Chocolate chills, Chocolate avocado tart, Strawberry lemon thyme tarts with honey labneh, Brown rice, millet + chia sourdough bread. It will be available at most leading and independent bookstores throughout NZ/Australia on April 1st 2014 and can be found online also. For a sneak peek of the book, click here.
Well folks, I'm not sure about you but I am one eager beaver waiting to get my mitts on Emma's cookbook. Thanks so much Emma's for sharing a bit about yourself with us all today. I hope the feijoa trees fruit here in Aus and when they do there are cartons of them so you can freight some my way. 😉
Last, the star of the show, the recipe Emma has so graciously shared with us today…her delicious black bean quinoa tacos with avocado, coriander + lime sauce. Enjoy!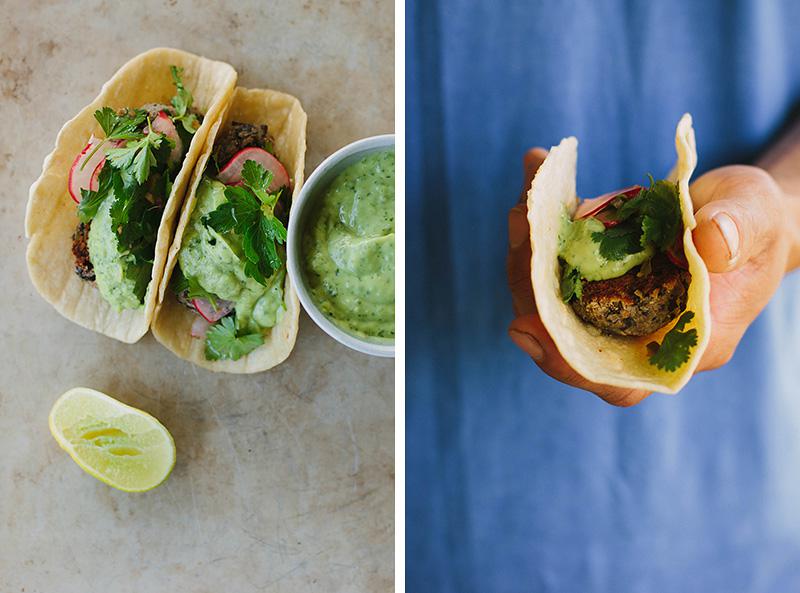 black bean quinoa tacos with avocado, coriander + lime sauce w emma galloway
serves

Makes 10 tacos.

preparation time

60 minutes + overnight soaking time

cooking time

40 minutes
ingredients
// black bean + quinoa patties //
3/4 cup (145g) dried black beans, soaked overnight in plenty of cold water
1 tablespoon olive oil + extra to cook
1/2 red onion, finely diced
2 garlic cloves, finely chopped
1 long green chilli, roughly de-seeded and finely chopped
2 tablespoons finely chopped coriander roots and stems
2 teaspoons ground coriander
1 1/2 teaspoons ground cumin
1/2 cup (50g) quinoa flakes
freshly ground black pepper and fine sea salt, to taste
// corn tortillas //
2 cups (220g) masa flour (I used masa lista, but masa harina is perfect too)
1 1/4-1 1/2 cups (310-375ml) hot water
// avocado, coriander + lime sauce //
2 small avocados
1 small garlic clove, crushed
1 cup loosely packed coriander (cilantro) leaves
the juice of 2 limes (or 1 medium lemon, if lime's not available)
2 tablespoons extra virgin olive oil
// radish + jalapeo salad //
5 medium radishes, finely sliced
a big handful flat leaf parsley leaves
a big handful of coriander leaves
1 pickled jalapeno, finely chopped
the juice of 1 lime
a good glug extra virgin olive oil
extra lime wedges, to serve
method
If you are pressed for time you could always use a 400g tin cooked black beans, just rinse and drain them well first. You may have to search around a little to find masa flour, your best bet is any store (gourmet food store/deli) that stocks Mexican products. Failing that, search online. Of course if you don't own a George Foreman Grill both the tortillas and the patties can be cooked in a heavy-based frying pan. If you don't have any problems with eating oats, you can use these in place of the quinoa flakes if preferred.
Drain the beans and transfer to a medium saucepan, cover with plenty of fresh cold water and bring to the boil over high heat. Skim any foam off that rises to the surface as it comes to the boil, then reduce heat and simmer for 25-35 minutes or until tender but not falling apart (this time will vary depending on how fresh your beans are. If you're unsure of timing, just check them every 5-10 minutes after about the 20 minute mark). Add a good pinch of salt to the beans in the last few minutes of cooking, then strain and set aside in the pot with the lid ajar to cool.
Meanwhile to make the tortillas, combine masa and 1 1/4 cups hot water in a bowl along with a good pinch of fine sea salt and mix to form a soft dough. If it's feeling a little dry, add a little more water and knead in. Turn out onto your bench and knead for 1-2 minutes until it comes together in a smooth, soft dough (it shouldn't be sticking to your hands too much, so add a touch more masa if it is). Place the dough back into the bowl, cover with a tea towel and set aside for at least 20 minutes.
Heat 1 tablespoon of olive oil in a medium frying pan, add onion, garlic, green chilli and coriander root/stem and sauté for 2-3 minutes or until soft. Add spices and stir 30 seconds. Remove from the heat. Place drained black beans into a bowl and roughly mash, add sautéed onion mixture, quinoa flakes and season with salt and black pepper. Form tablespoonful's of mixture into balls then flatten slightly.
Place all the sauce ingredients into a small food processor and blend until smooth, season with salt and add a touch of cold water to thin down if you like. Combine all the salad ingredients in a bowl and toss well.
Heat the grill, drizzle with a touch of olive oil and cook the patties in two batches until golden on the outside and warmed through. Transfer to a plate and keep warm in a low oven while you cook the tortillas.
Divide tortilla dough into 10. Roll each into a ball, then one at a time roll out each ball between two sheets of baking paper to approx 3mm thick, or use a tortilla press if you own one. Brush with olive oil and place onto the grill (traditionally you don't need to use any oil when cooking tortillas, however I found it best to use it on the George Foreman grill, if you are cooking them in a pan leave out the oil). Close the lid and cook for 1-2 minutes, turn over and cook until lightly browned and cooked through. Wrap cooked tortillas in a clean tea towel while you cook remaining tortillas.
To serve, place a couple of patties onto each tortilla, top with some radish and jalapeno salad and a good dollop or two of the avocado, coriander and lime sauce. Serve with extra wedges of lime to squeeze and eat straight away.
nutritional information
These black bean and quinoa patties by Emma are a nutritional power house! The patties provide ample protein and complex carbs making them an ideal main meal source for vegetarian and vegans. The added avocado brings gorgeous essential fats to the meal making this delicious feast super healthy in every way.
If you are intolerant or allergic to corn you could use buckwheat flour or besan flour as an alternative. Now, I have not tried this with Emma's recipe so I cannot say 100% that it will be as delicious, but I am confident these flours will bind in a similar way to the flour Emma uses.
The combination of fresh herbs and spices used in Emma's recipe provide an abundant source of antioxidants, vitamins and minerals. Coriander for instance has relatively good amounts of iron and has been shown in studies to treat anxiety due to its sedative or 'anxiolytic' activity. (P. Mahendra, S. Bisht, Indian J Pharmacol. 2011 Sep-Oct, Anti-anxiety activity of Coriandrum sativum assessed using different experimental anxiety models).
Jessica Cox is a qualified practicing Nutritionist with a Bachelor Health Science (Nutrition) and over 15 years of clinical experience. She is the founder and director JCN Clinic, published author and established recipe developer. Jessica is well respected within health and wellness space for her no fad approach and use of evidence-based nutrition.